Booklet
Small UX details in Facebook that you may have not noticed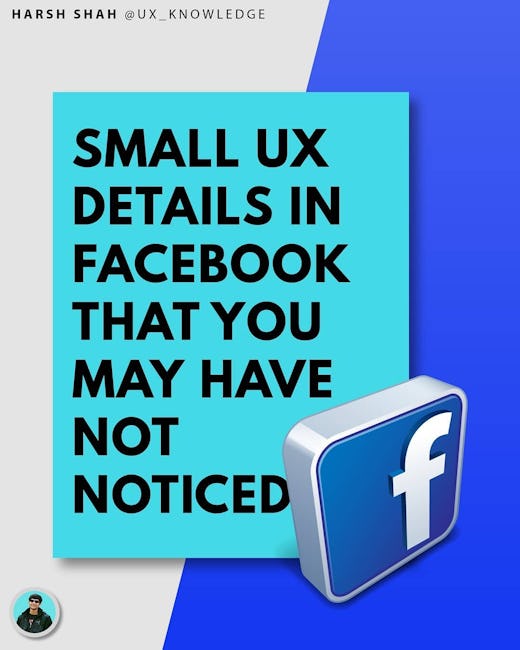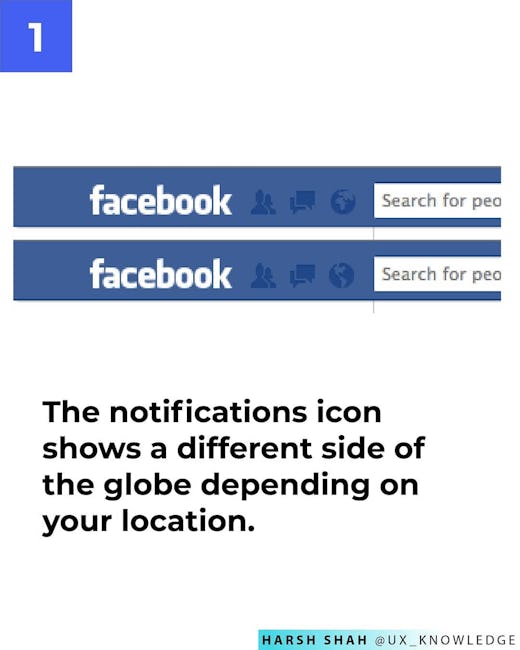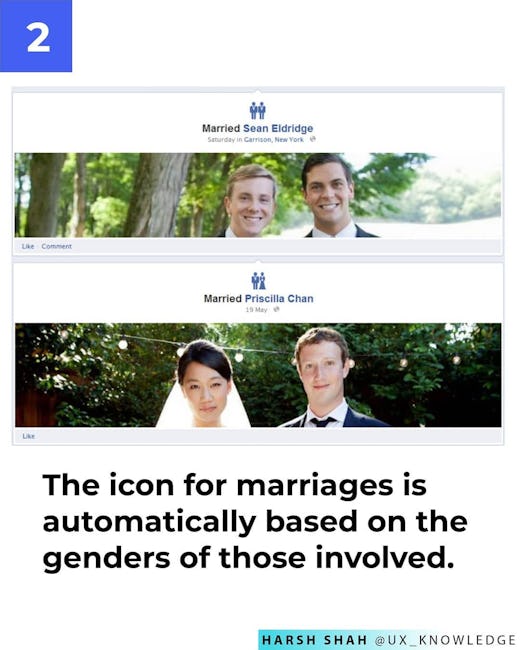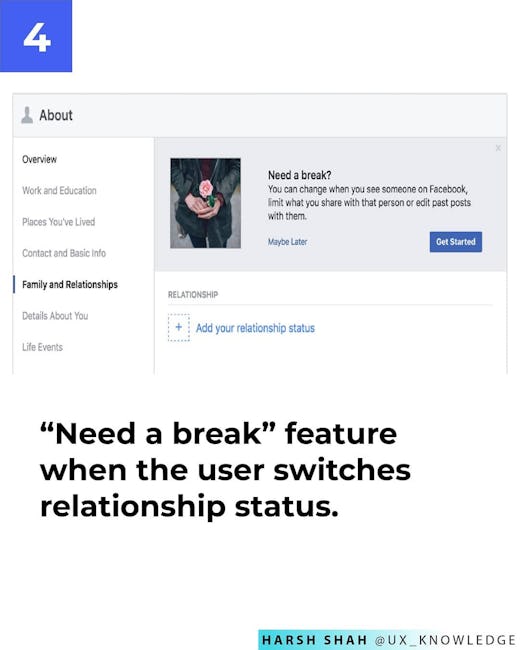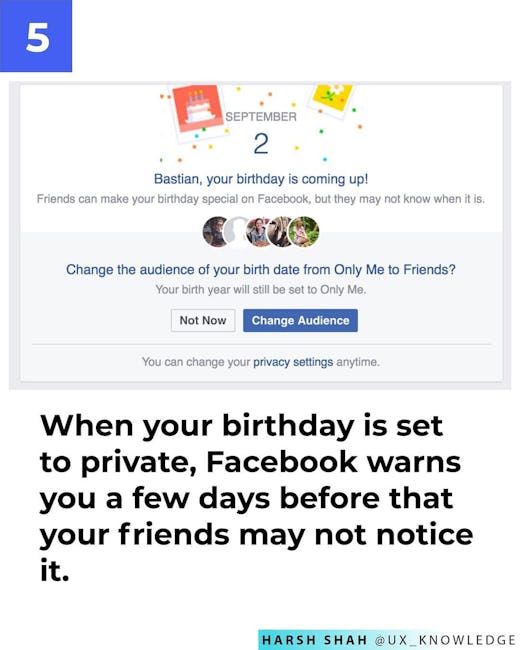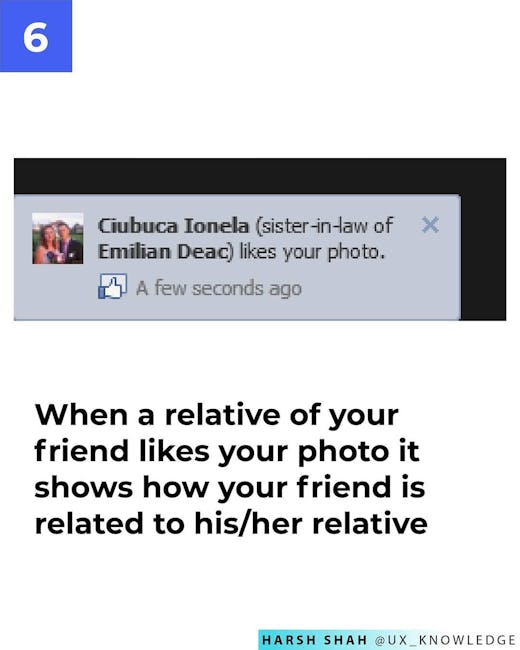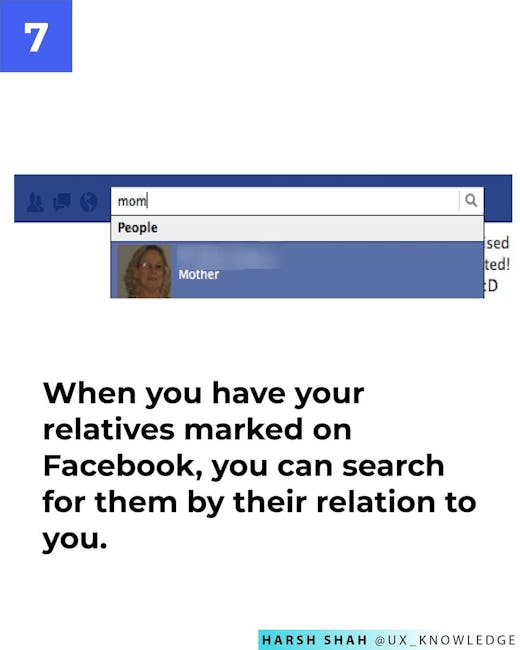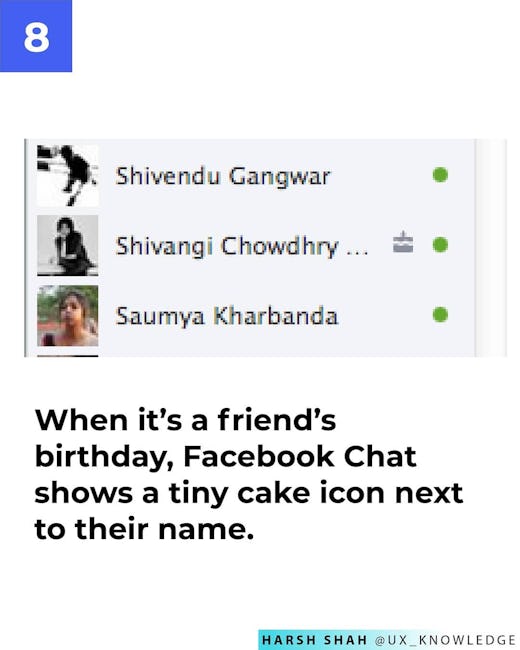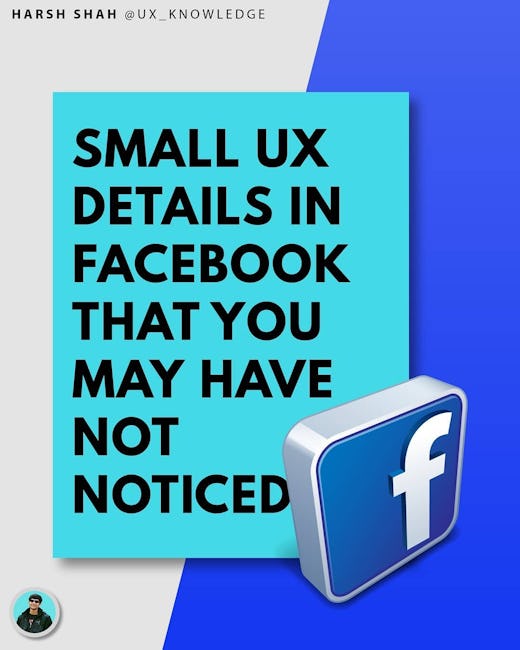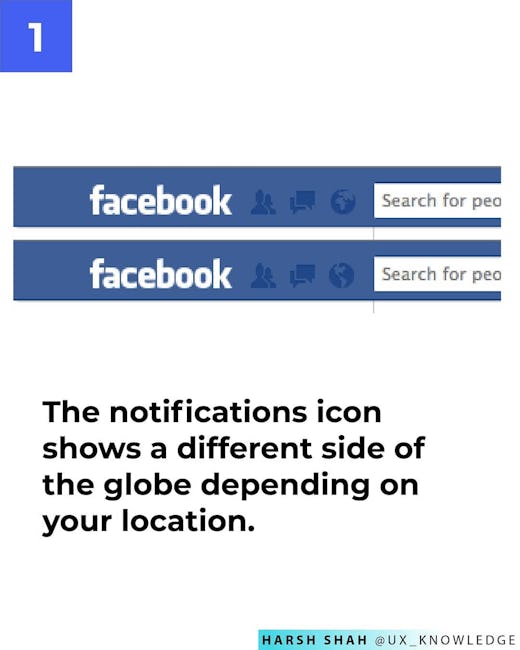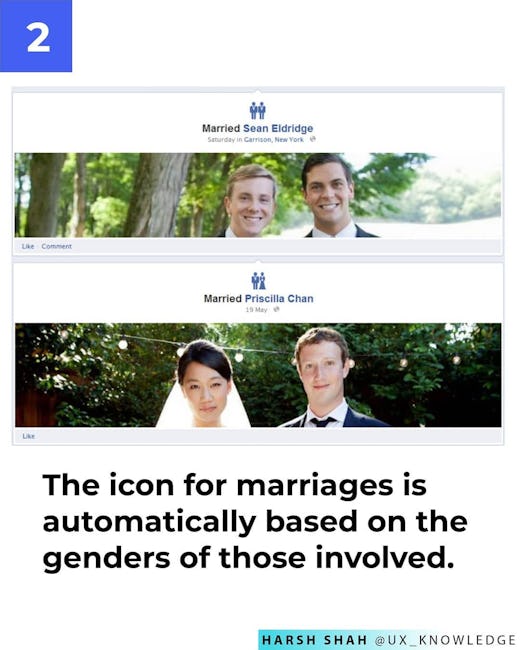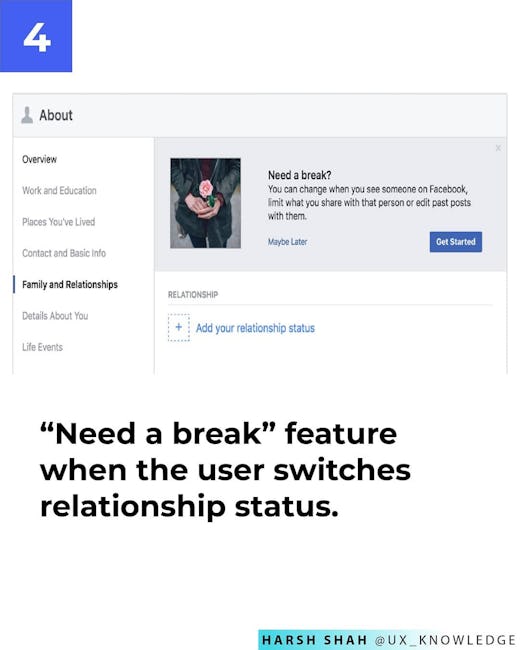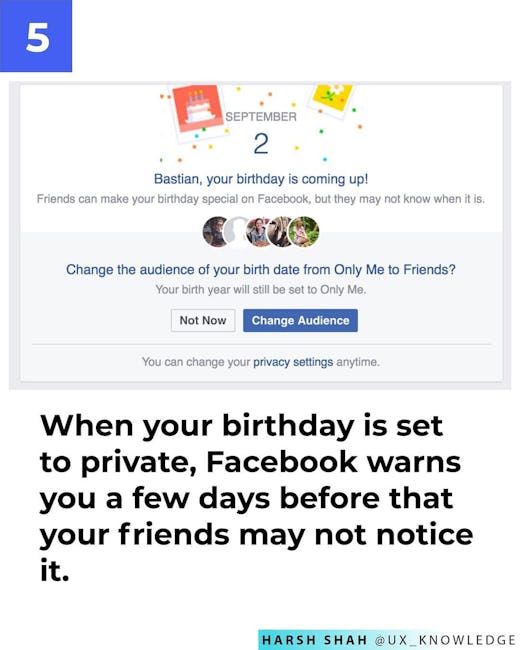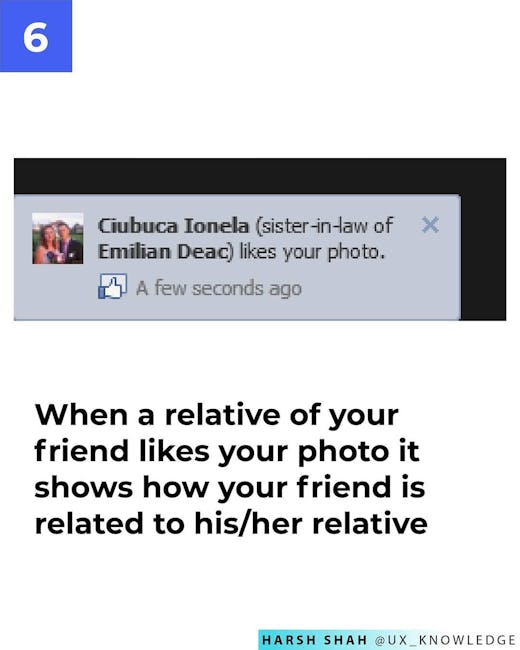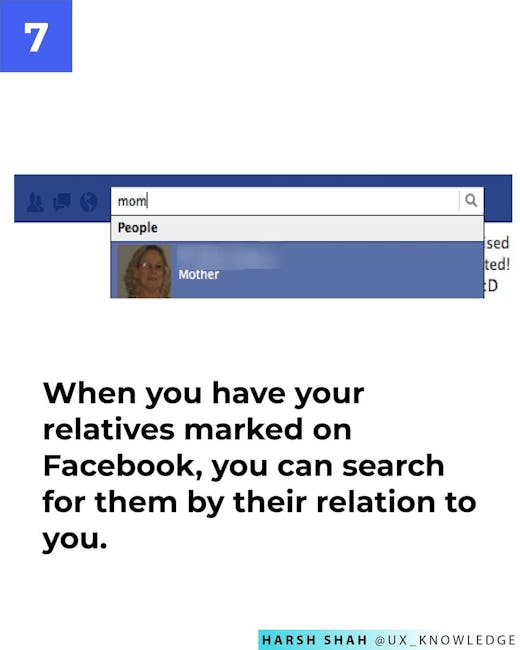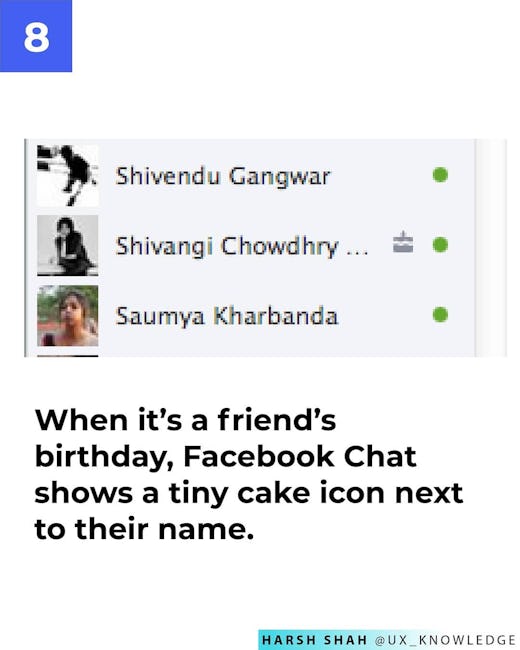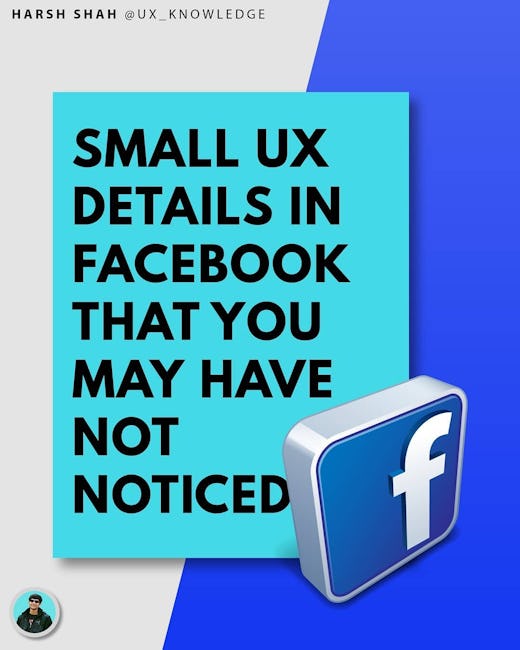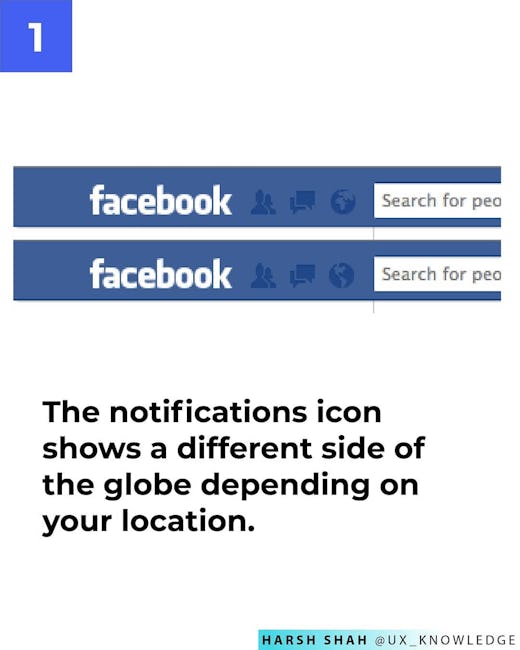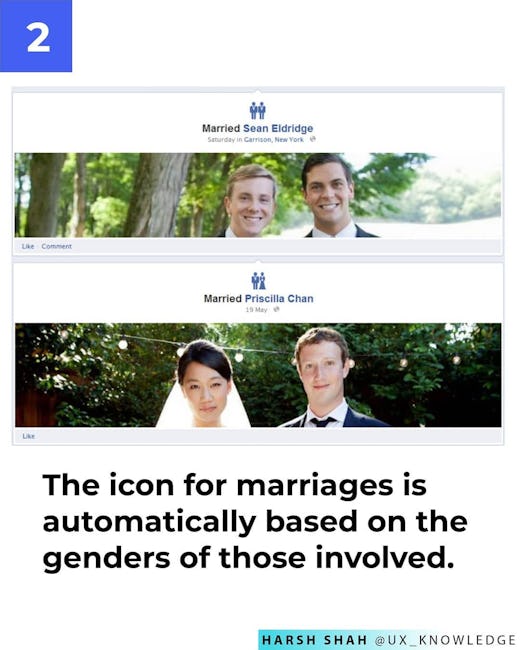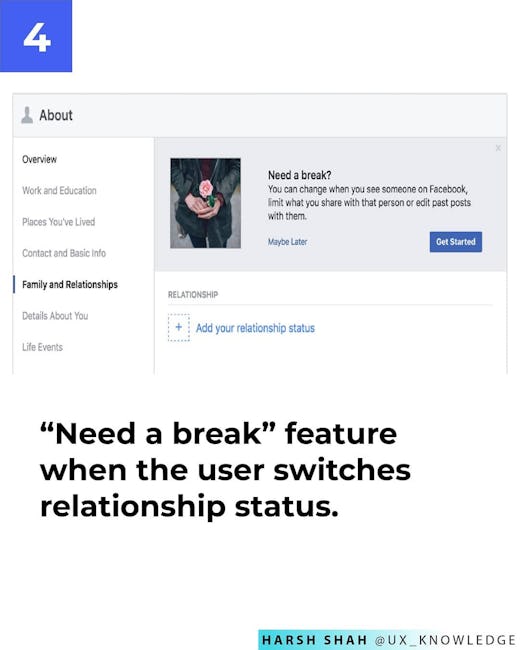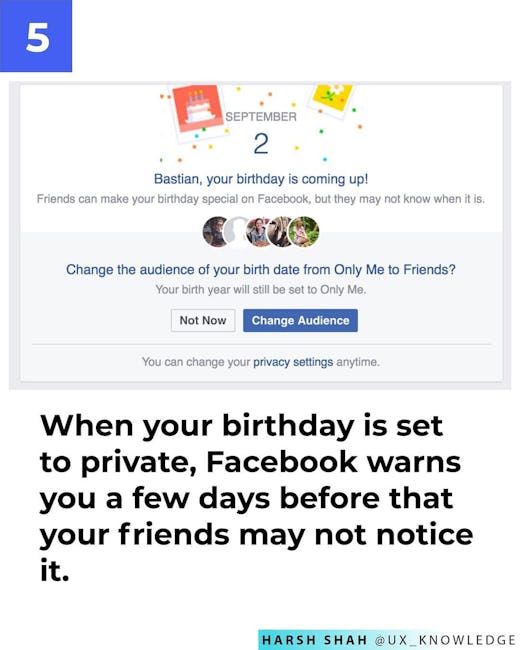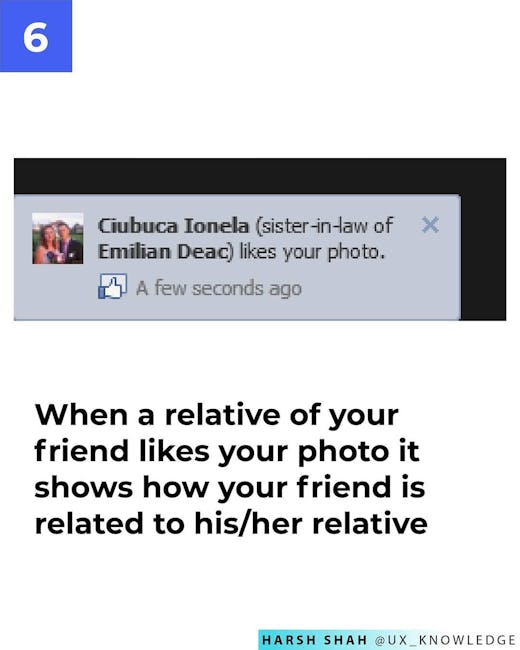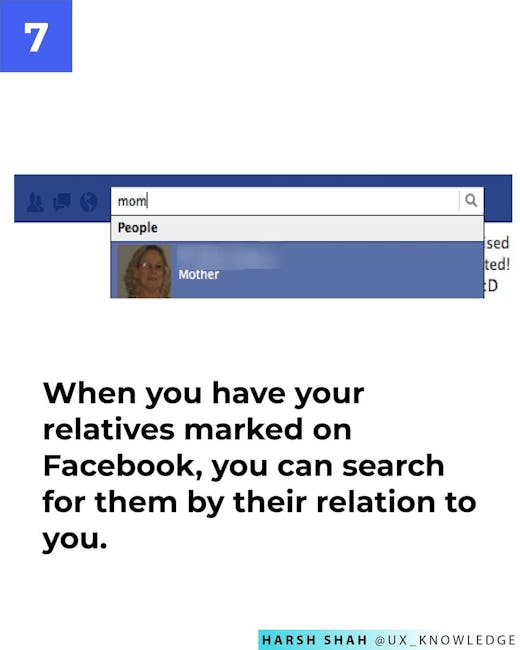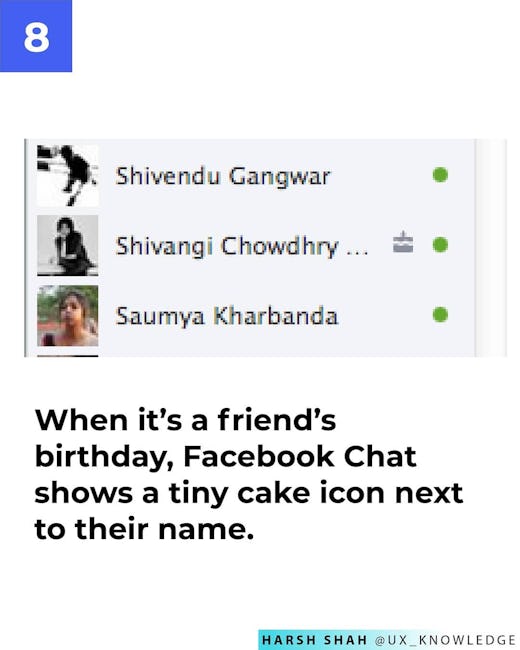 Small UX details in Facebook that you may have not noticed
The notifications icon shows a different side of the globe depending on your location.
The icon for marriages is automatically based on the genders of those involved.
"Need a break" feature when the user switches relationship status.
When your birthday is set to private, Facebook warns you a few days before that your friends may not notice it.
When a relative of your friend likes your photo it shows how your friend is related to his/her relative
When you have your relatives marked on Facebook, you can search for them by their relation to you.
When it's a friend's birthday, Facebook Chat shows a tiny cake icon next to their name.
LETS LEARN TOGETHER
FOLLOW HARSH SHAH @UX_KNOWLEDGE
FOR M0RE|UX CASE STUDIES AND NEWS
More booklets by Harsh Shah
More Design booklets
Your recently viewed booklets
See all booklets