Booklet
Sloppy User Research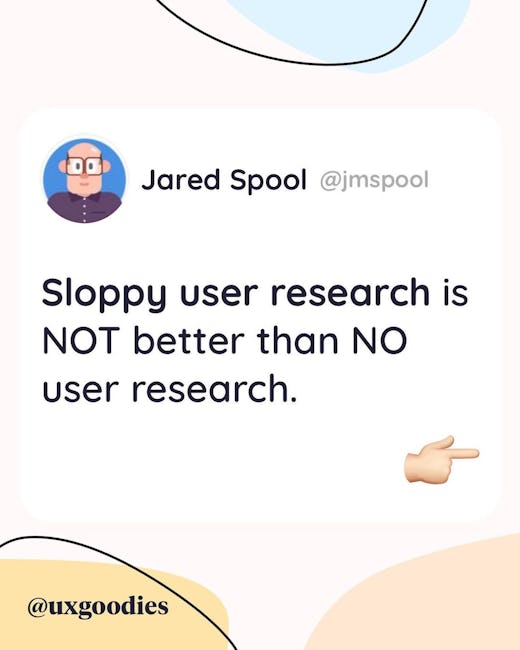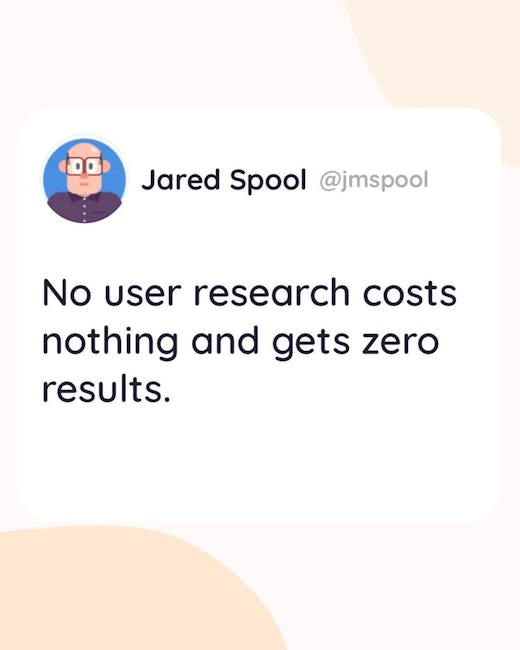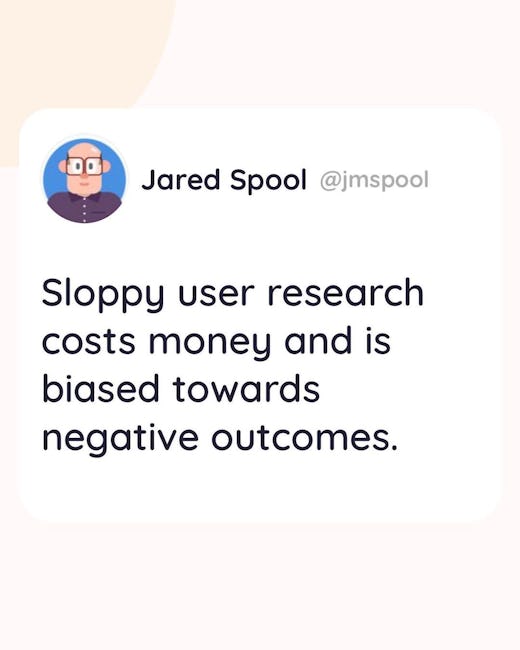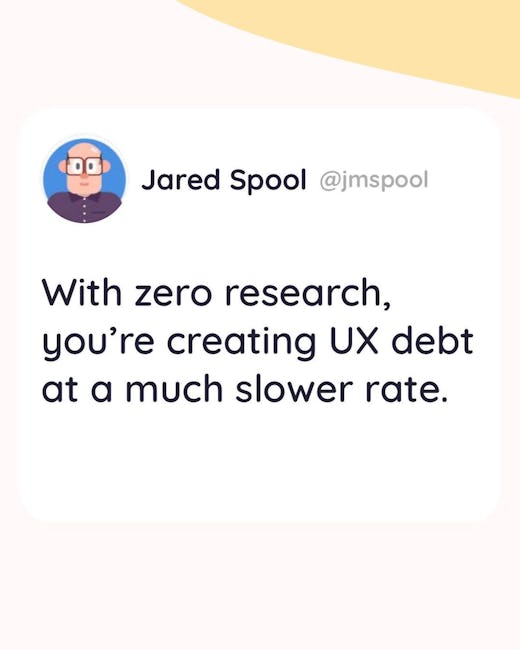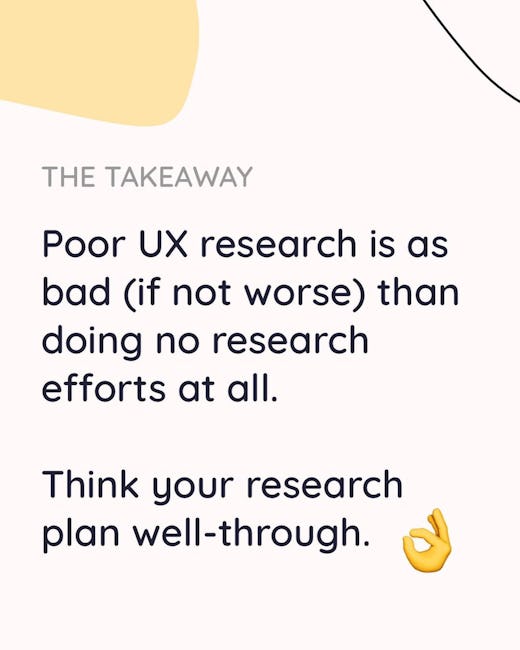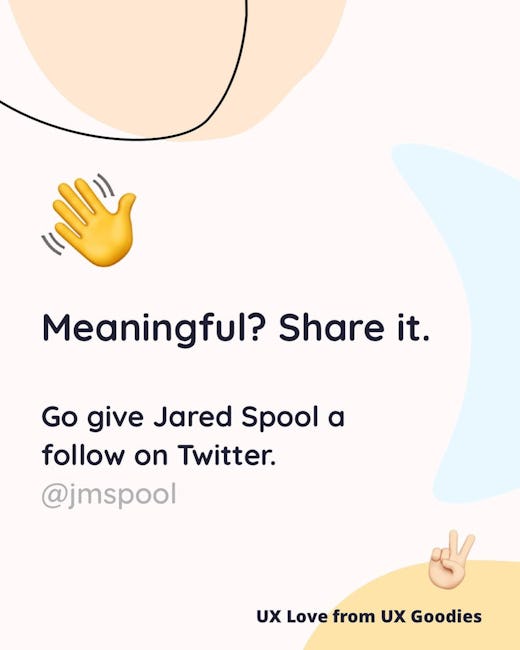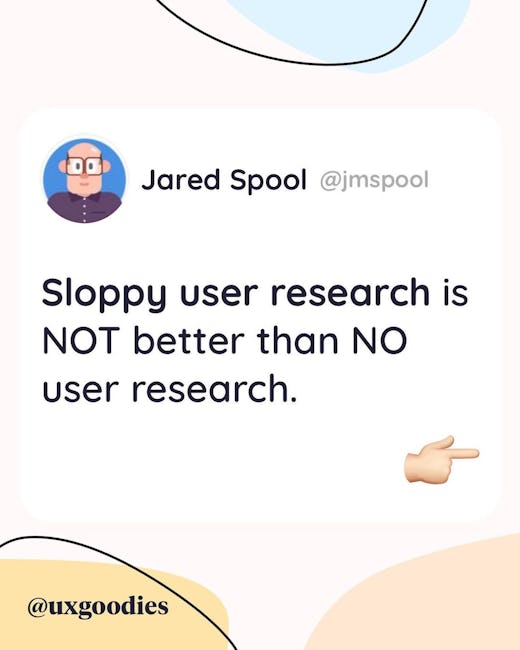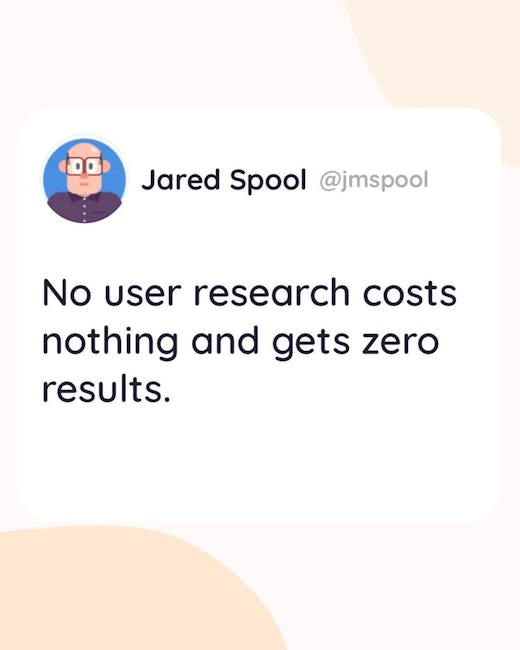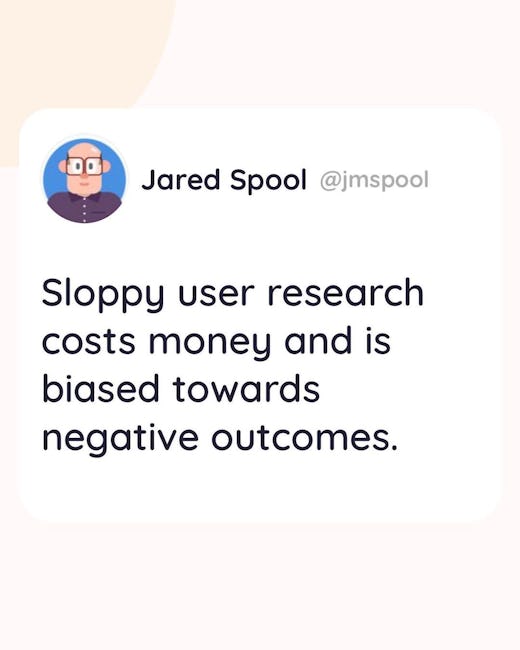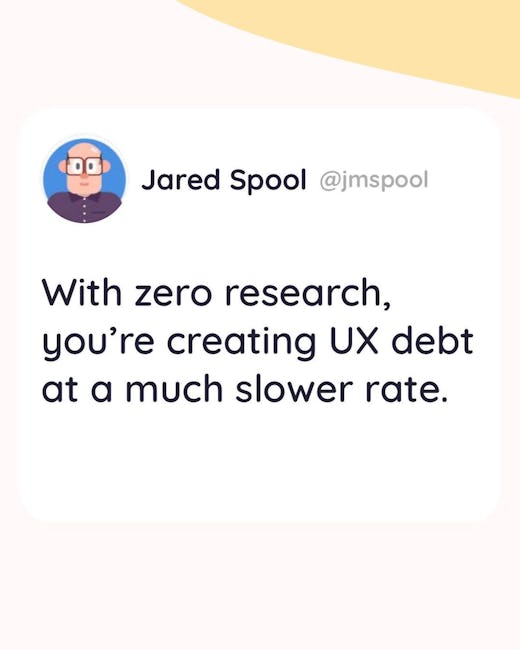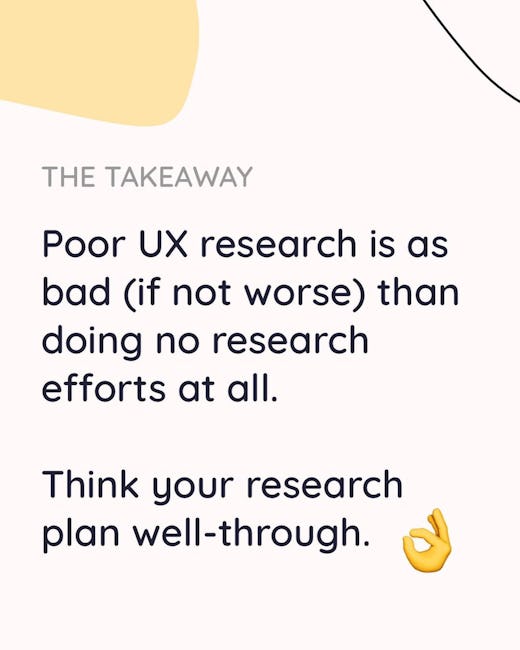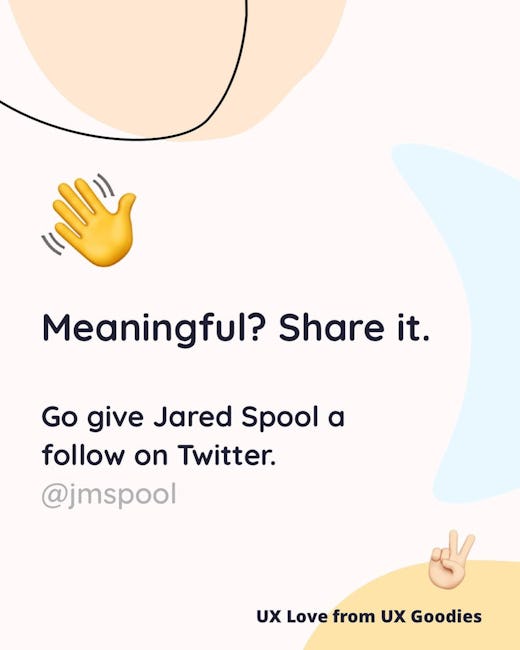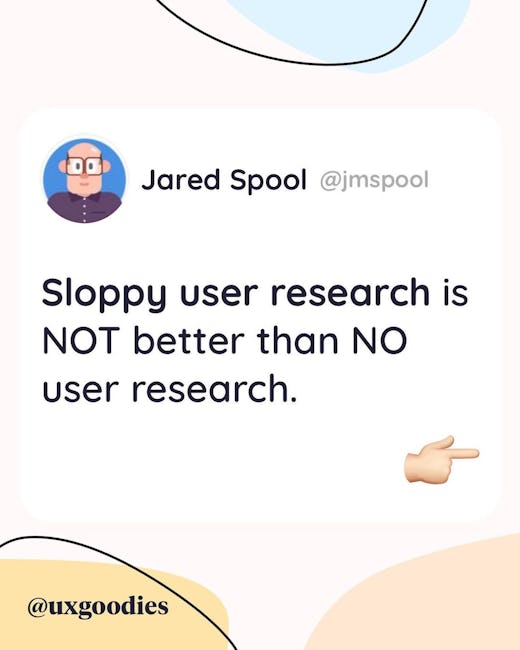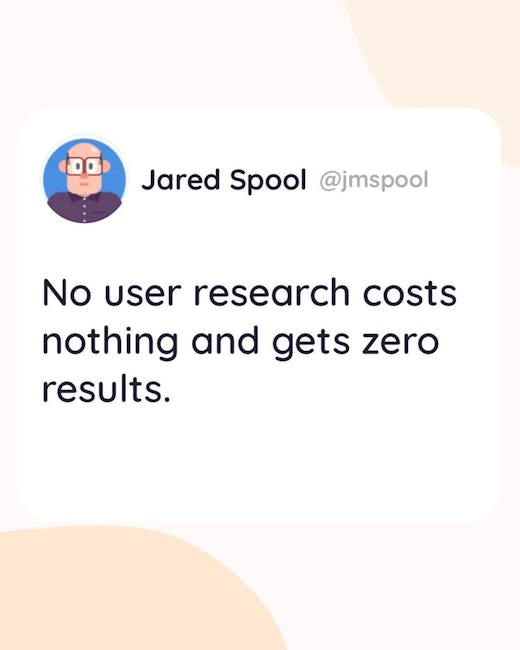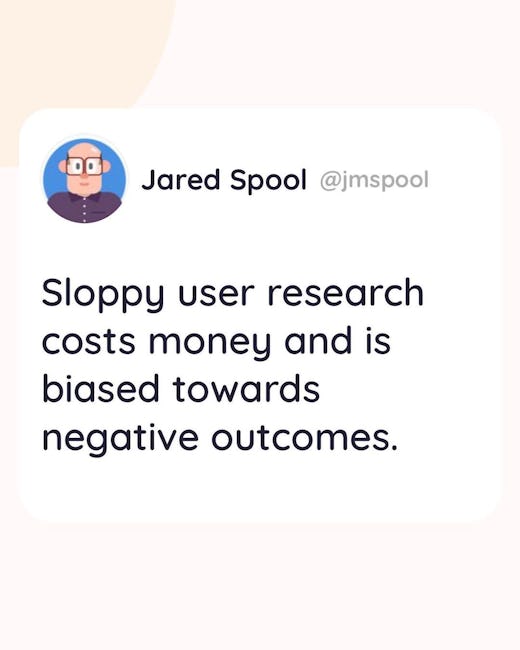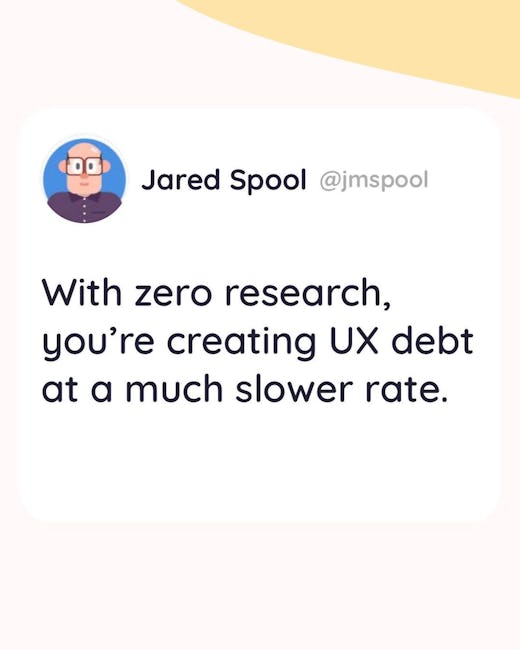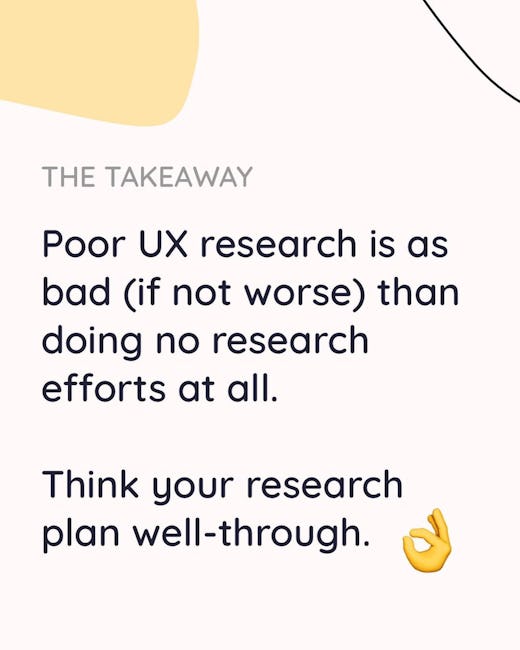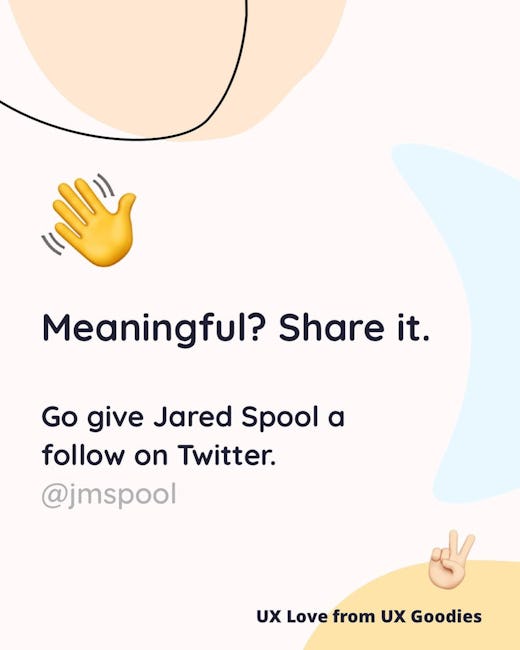 Sloppy User Research is Not better than NO user research
No user research costs nothing and gets zero results.
Sloppy User Research costs money and is biased towards negative outcomes.
With zero research, you're creating UX debt at a much slower rate.
Poor UX research is as bad (IF NOT WORSE) than doing no research efforts at all.
Think your research plan well-through.
Meaningful share it!
More booklets by Ioana Adriana Teleanu
More Design booklets
Your recently viewed booklets
See all booklets