Booklet
Six client core needs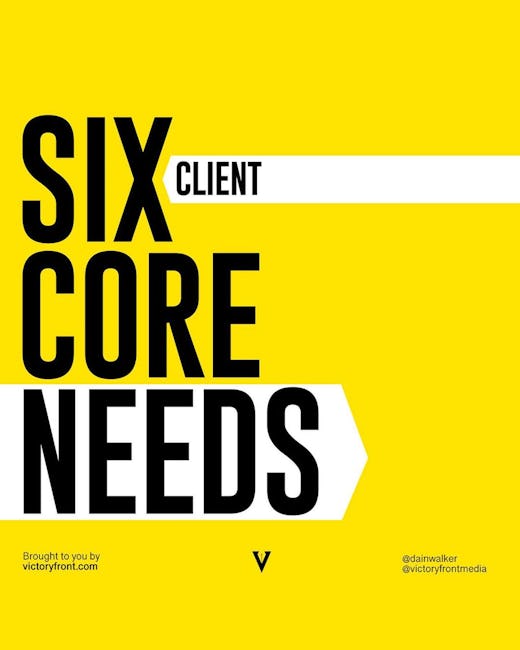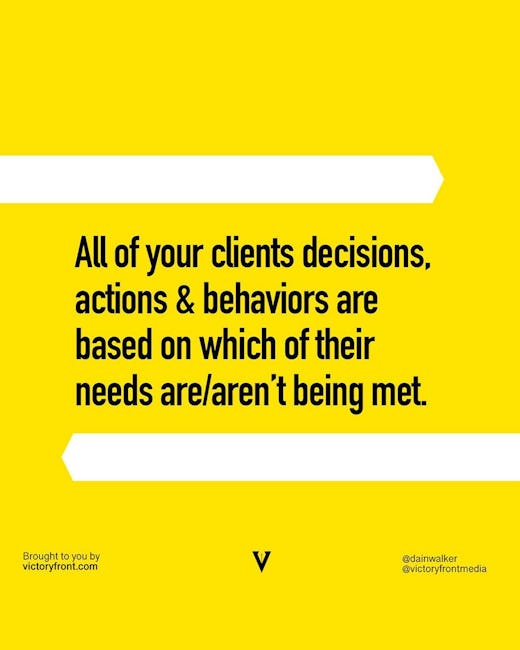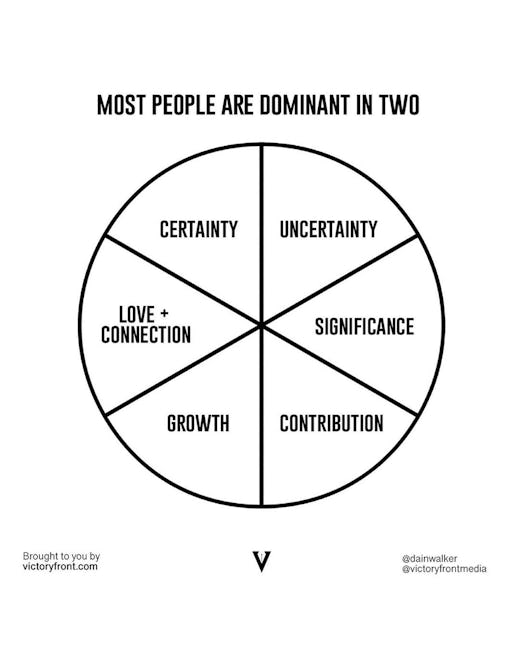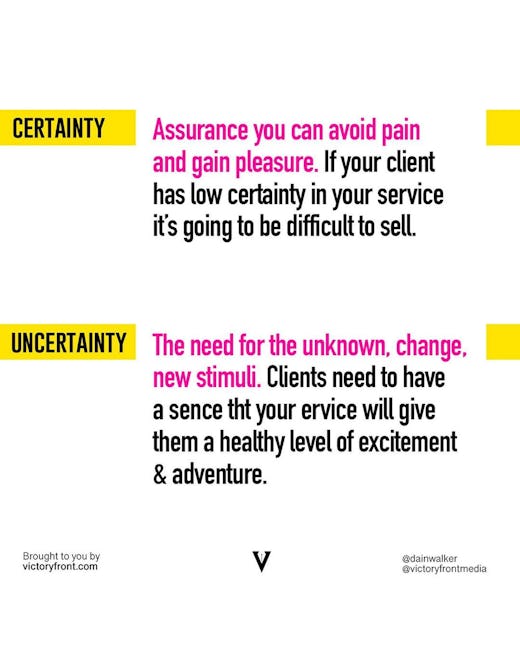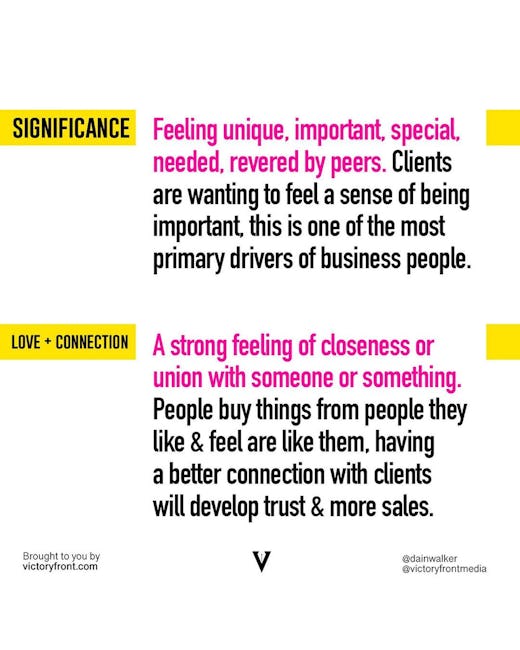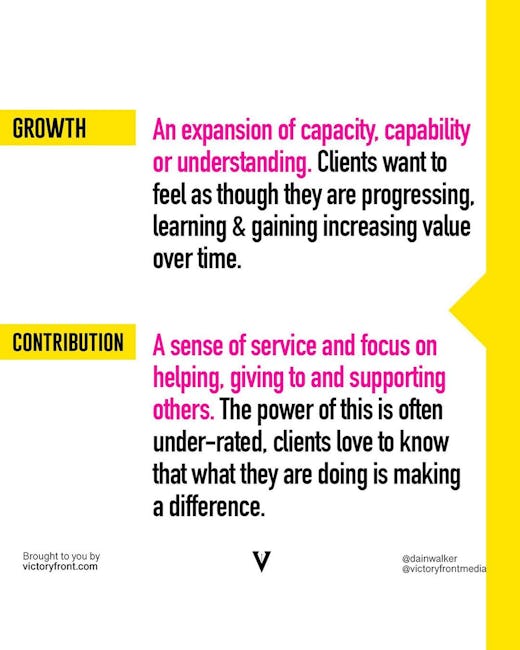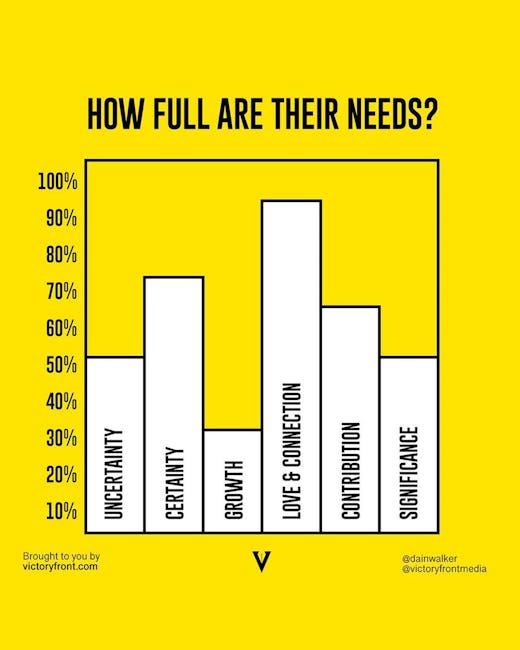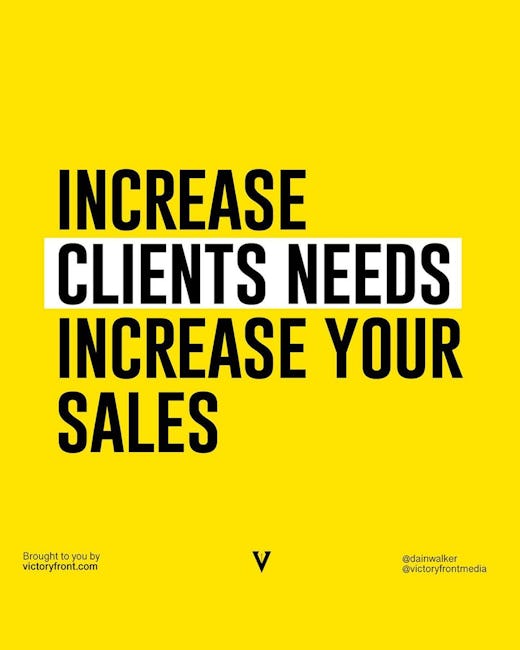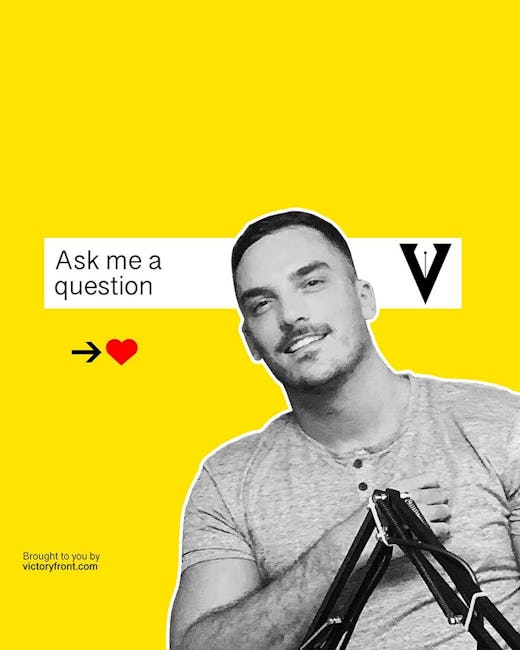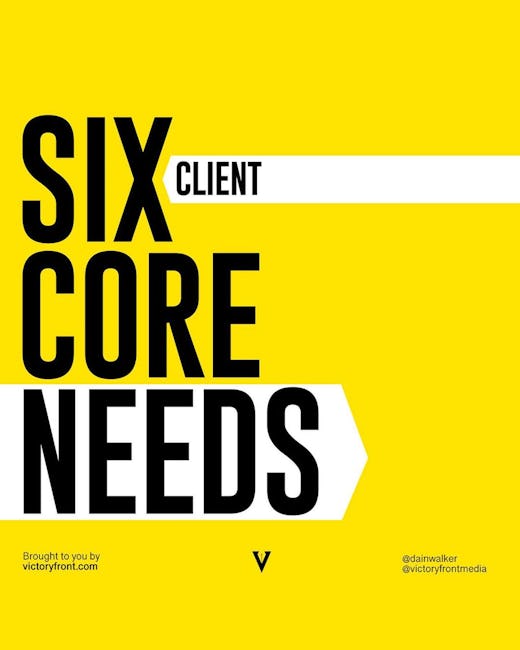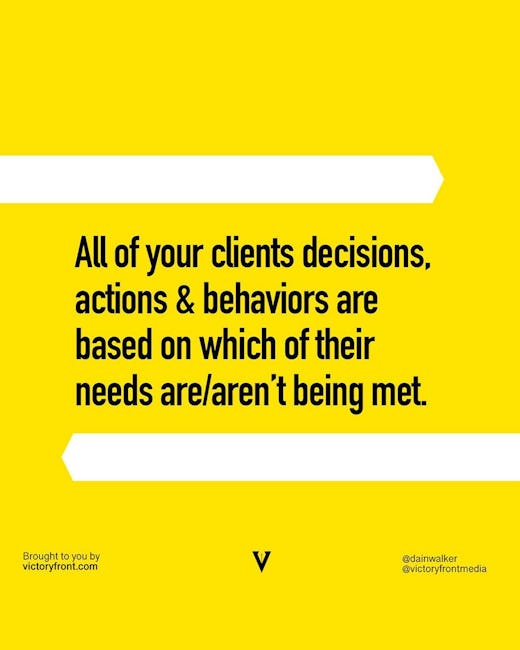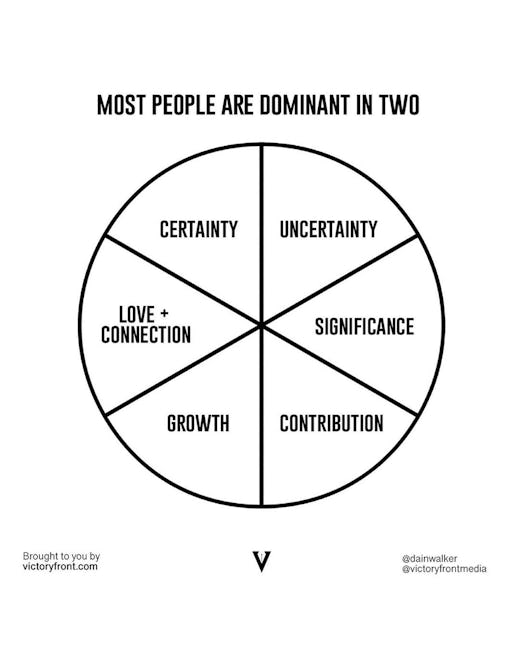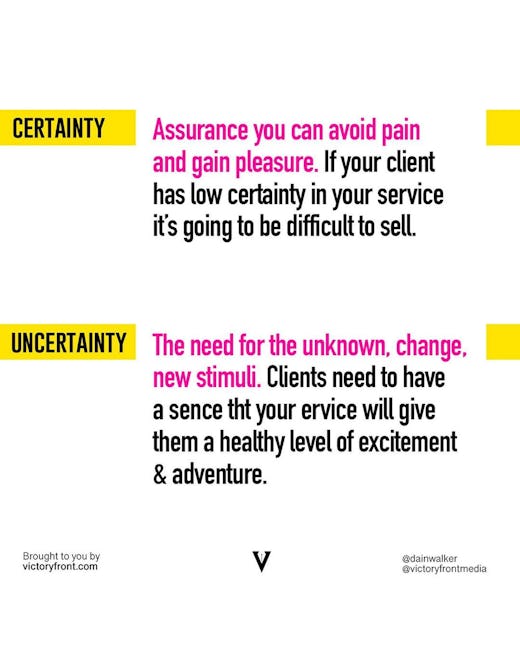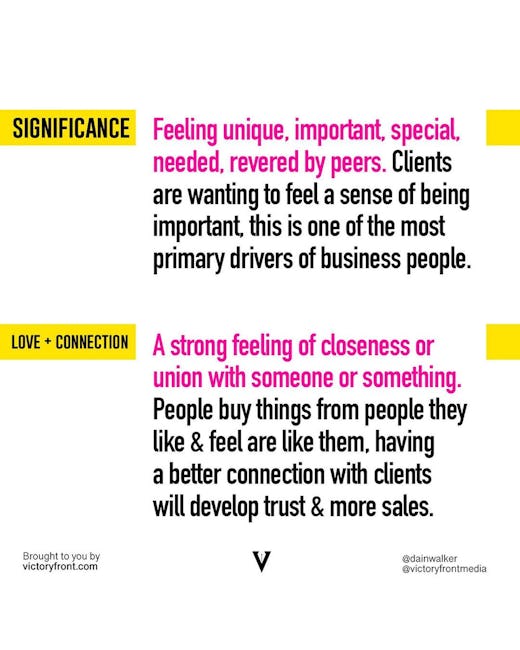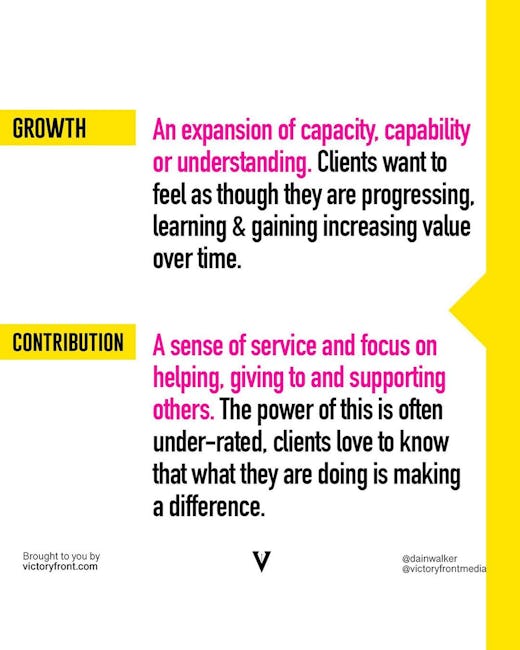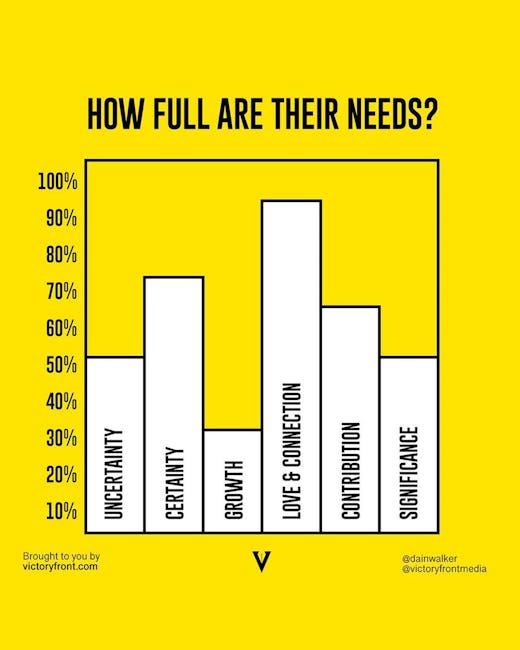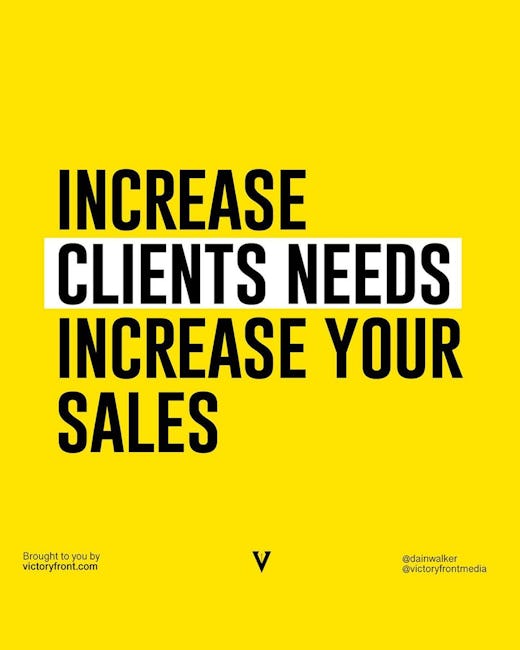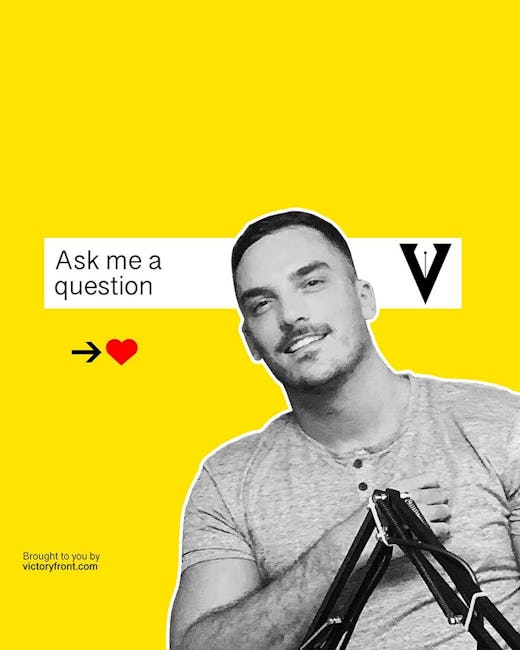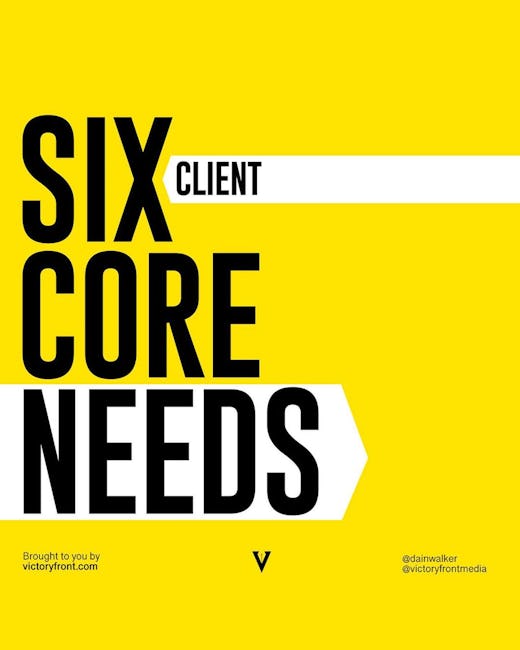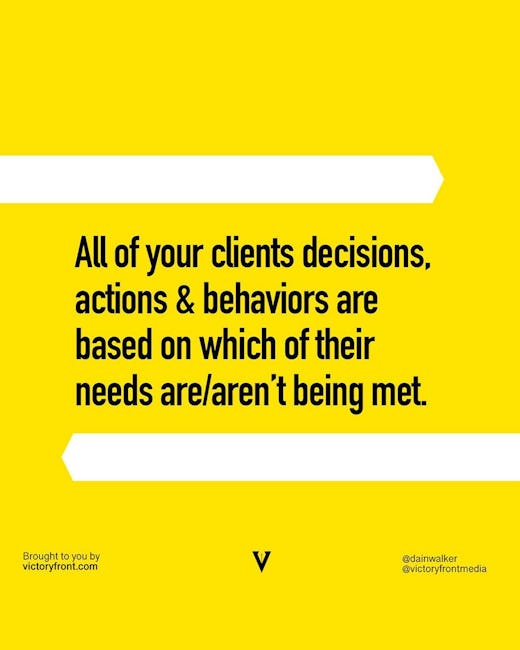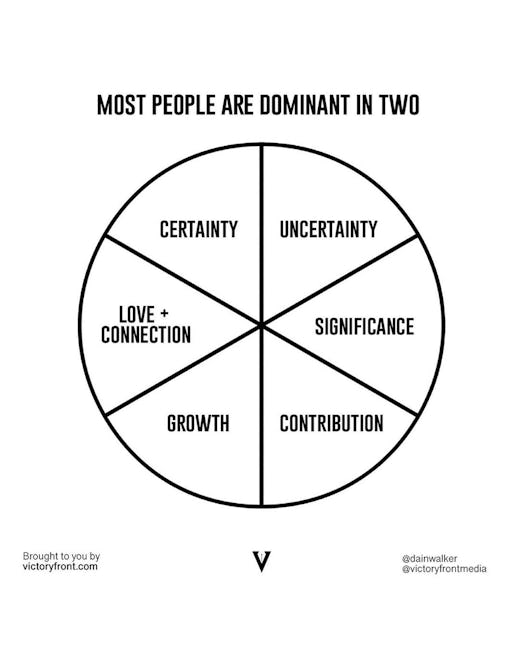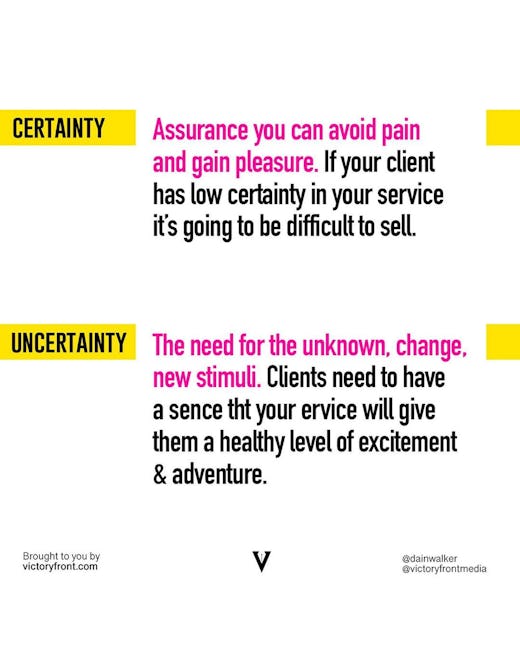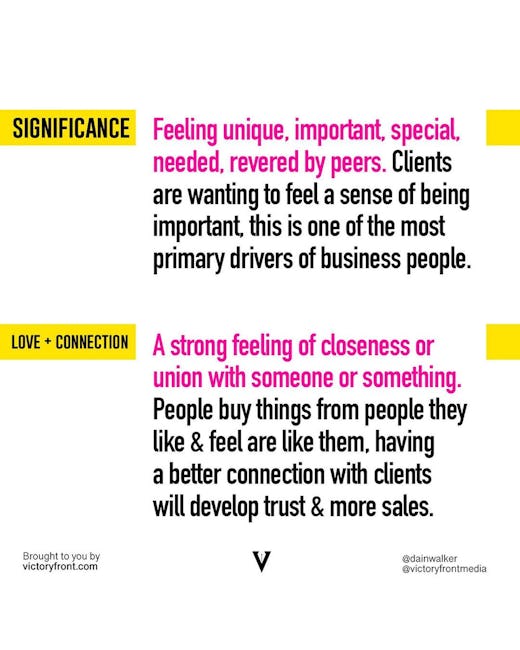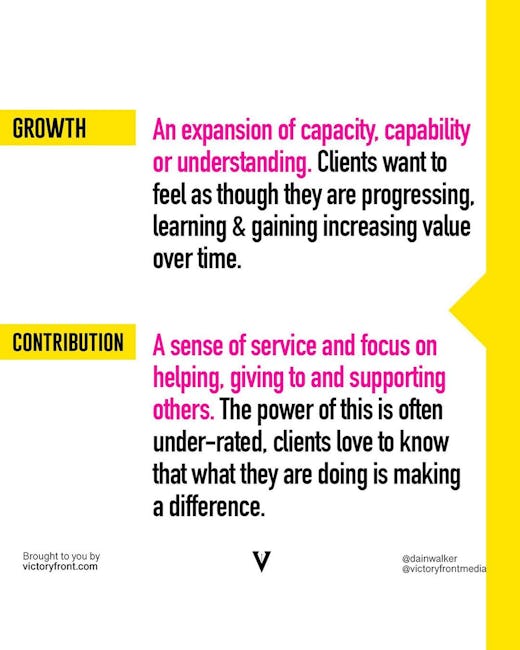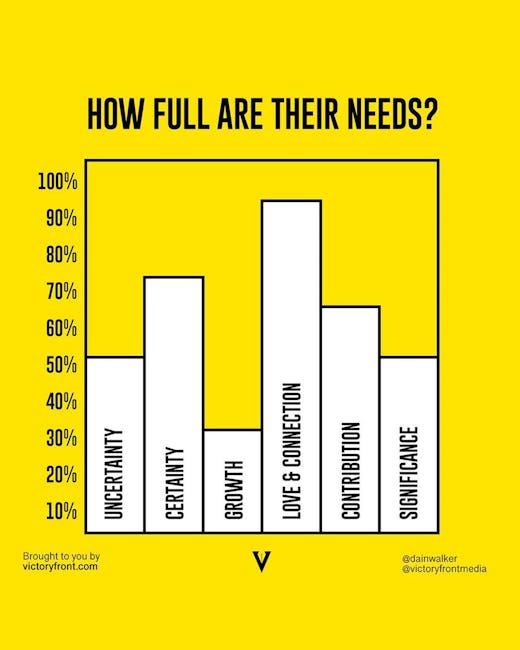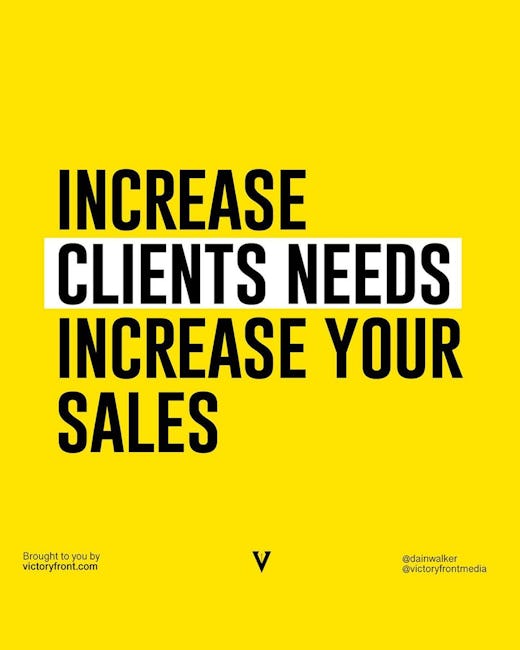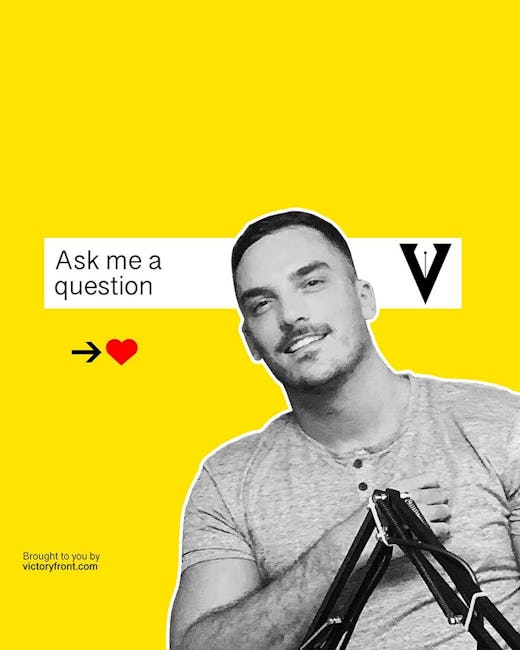 Six client core needs
All of your clients decisions, actions & behaviors are based on which of their needs are/aren't being met.
So what are they?
Most people are dominant in two
Certainty
Love + Connection
Growth
Uncertainty
Significance
Contribution
Certainty
Assurance you can avoid pain and gain pleasure. If your client has low certainty in your service it's going to be difficult to sell.
Uncertainty
The need for the unknown, change, new stimuli. Clients need to have a sence tht your ervice will give them a healthy level of excitement & adventure.
Significance
Feeling unique, important, special needed, revered by peers. Clients are wanting to feel a sense of being important, this is one of the most primary drivers of business people.
Love + Connection
A strong feeling of closeness or union with someone or something. People buy things from people they like & feel are like them, having a better connection with clients will develop trust & more sales.
Growth
An expansion of capacity, capability or understanding. Clients want to feel as though they are progressing, learning & gaining increasing value over time.
Contribution
A sense of service and focus on helping, giving to and supporting others. The power of this is often under-rated, clients love to know that what they are doing is making a difference.
How full are their needs?100% 90% 80% 70% 60% 50% 30% 20% 10%
Uncertainty
Certainty
Growth
Love & connection
Contribution
Significance
Increase clients needs
Increase you sales
Ask me a question
More booklets by Dain Walker
More Marketing booklets
Your recently viewed booklets
See all booklets