Booklet
Setting Up Google Analytics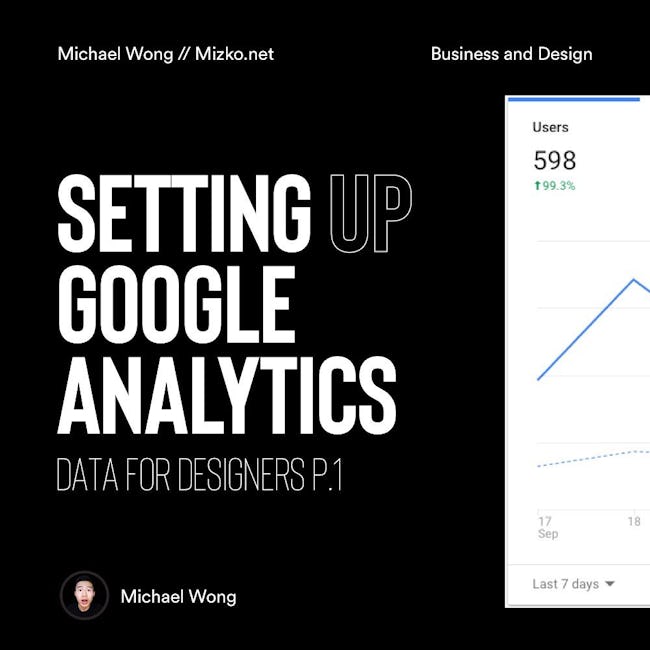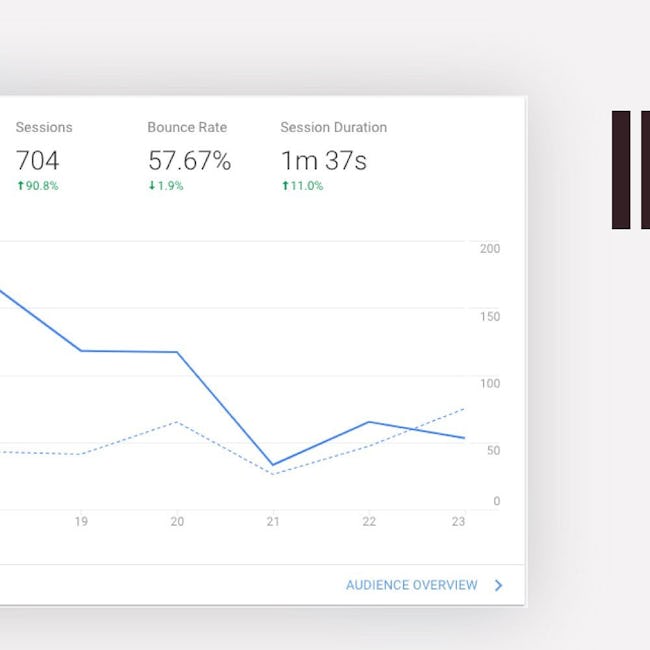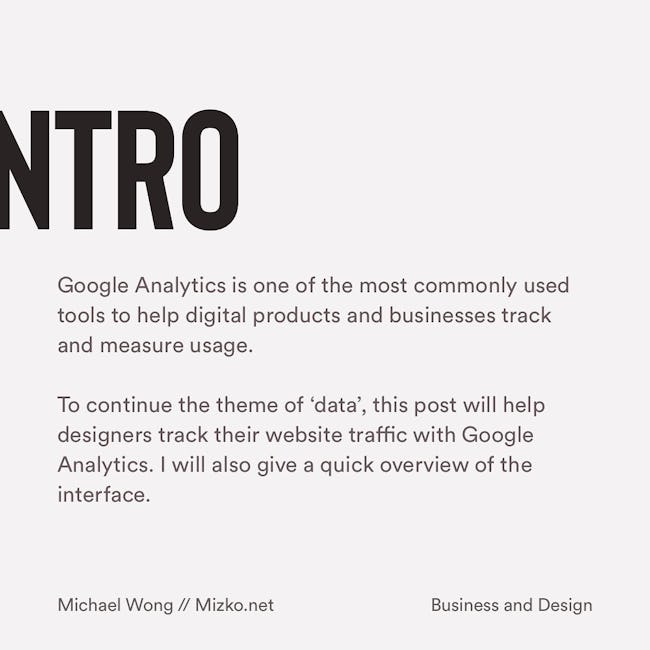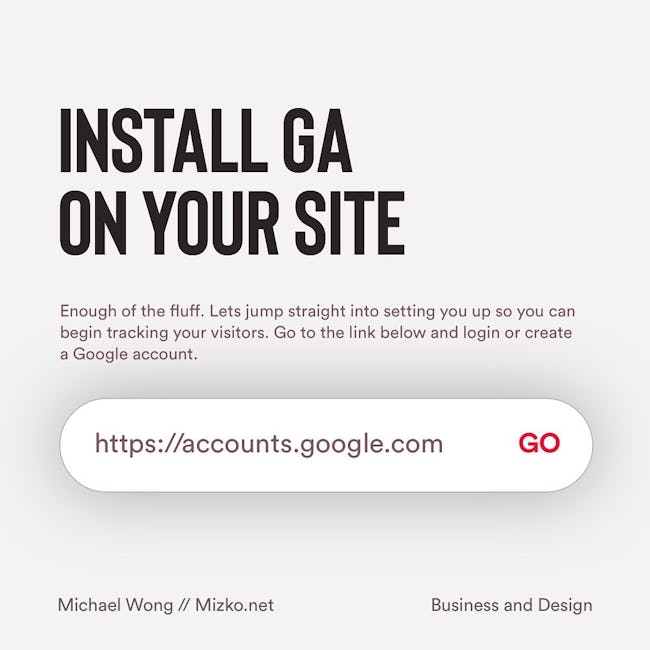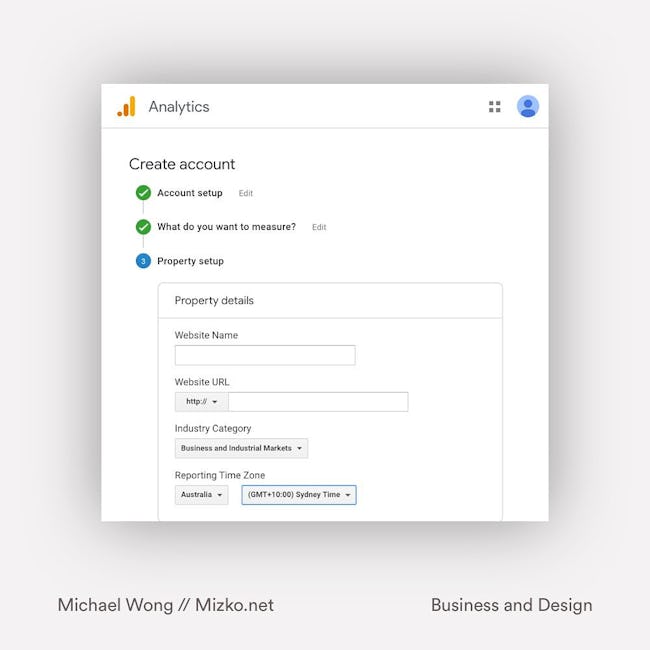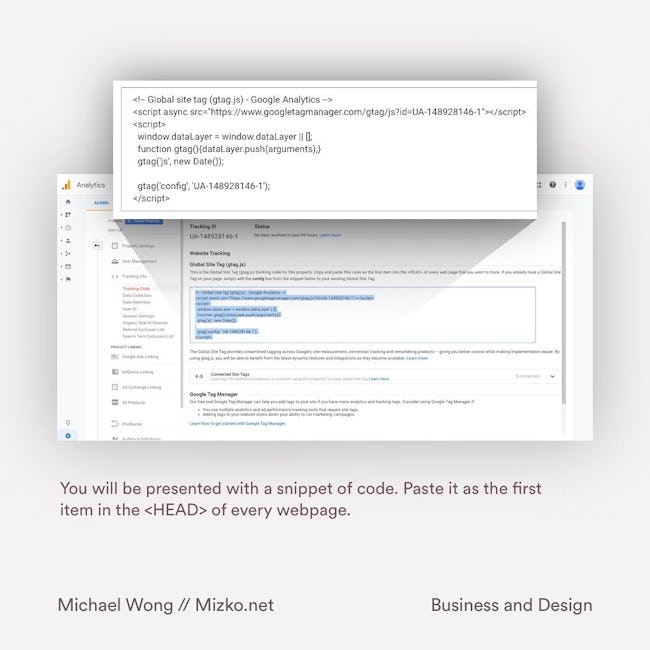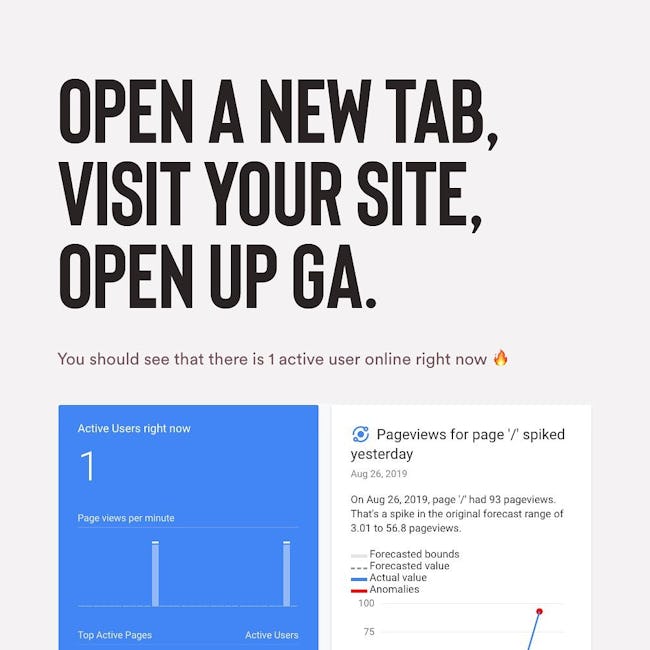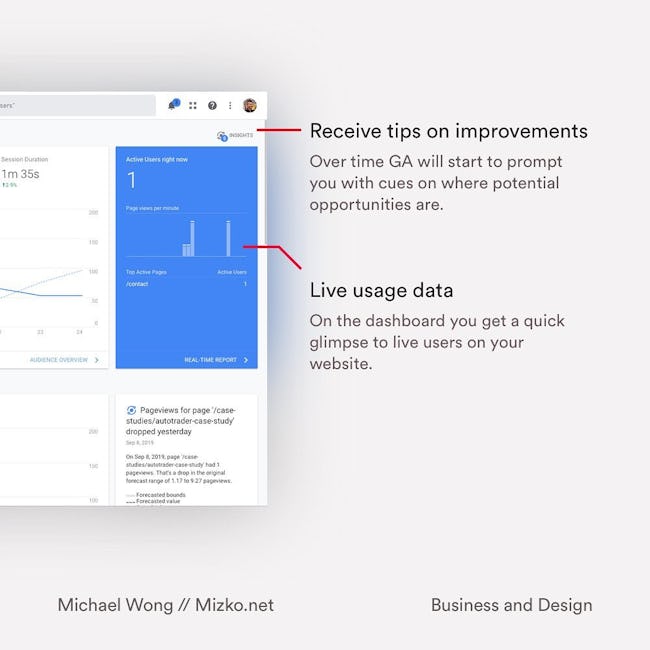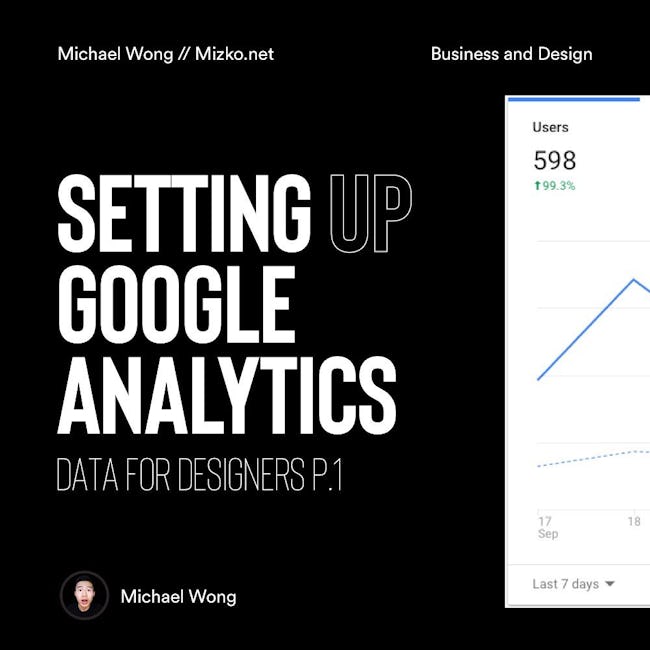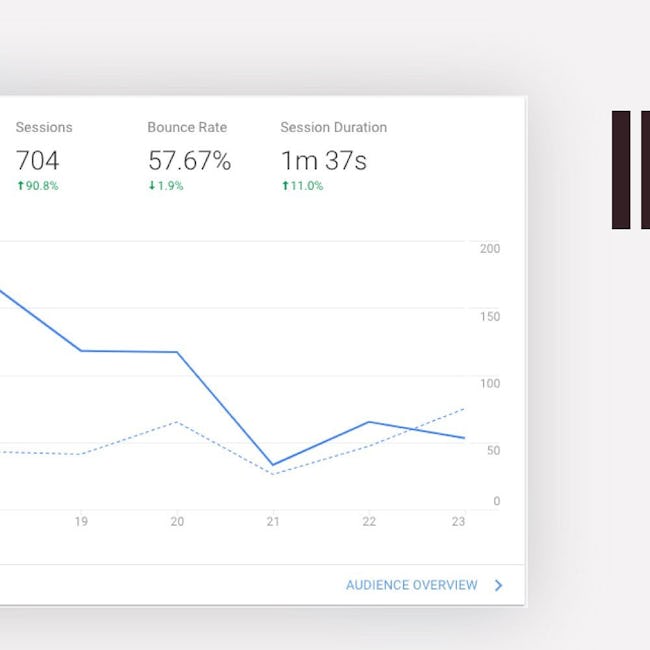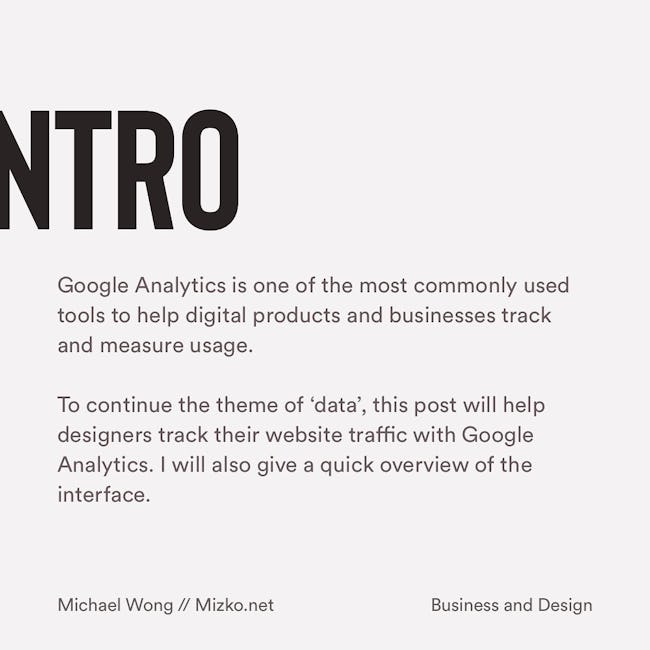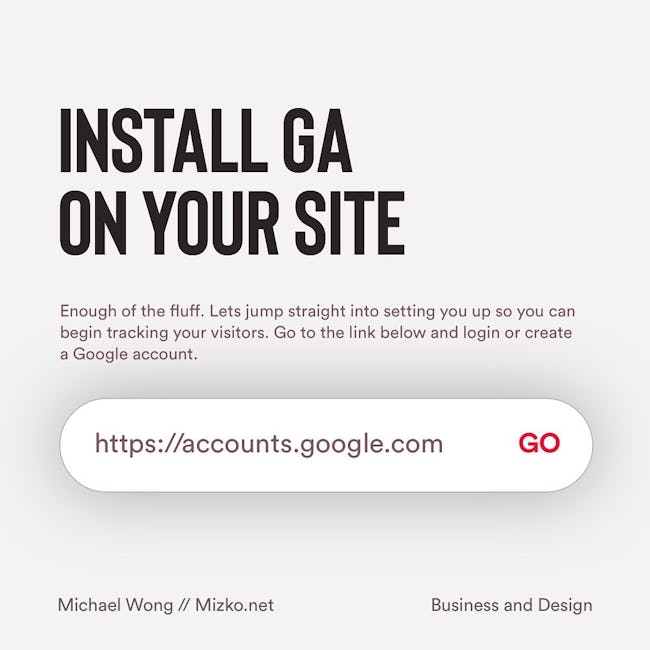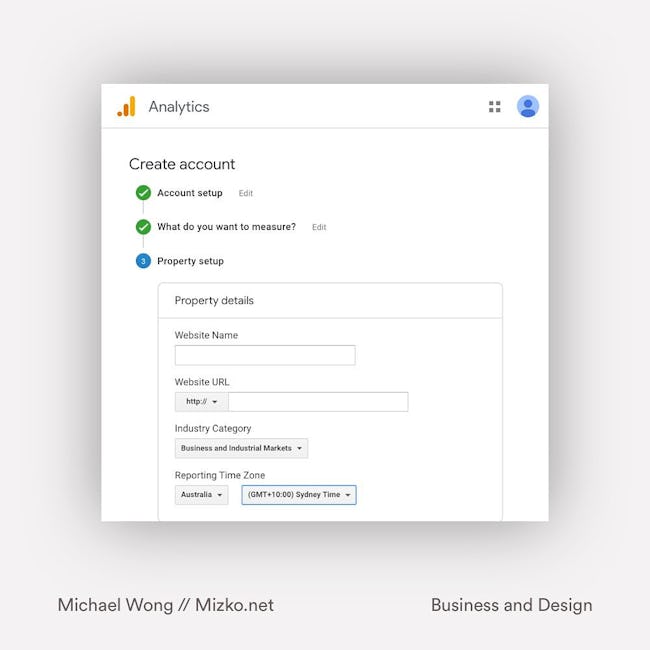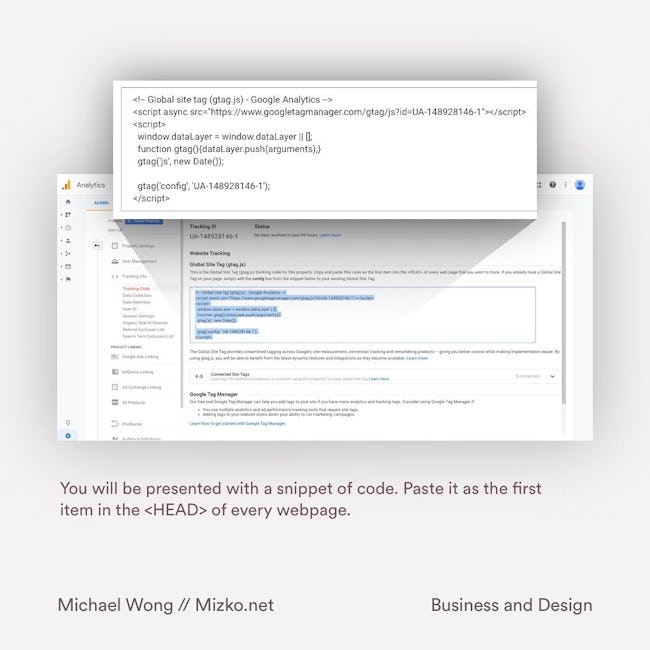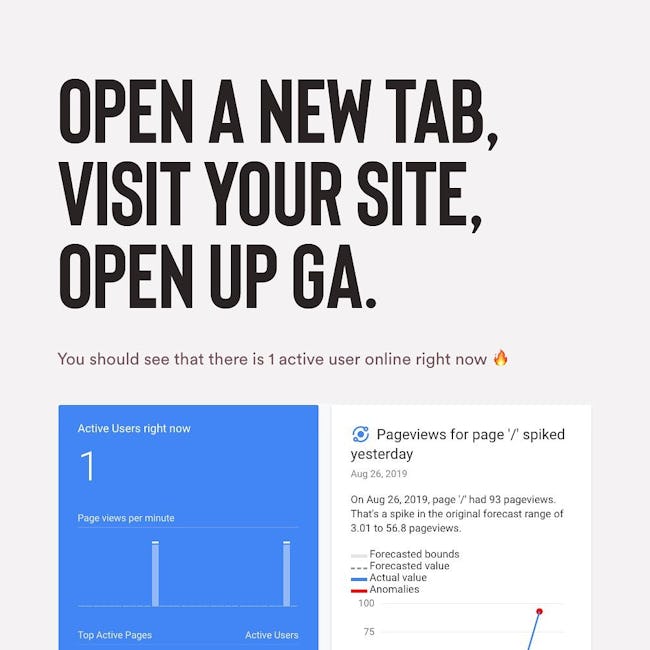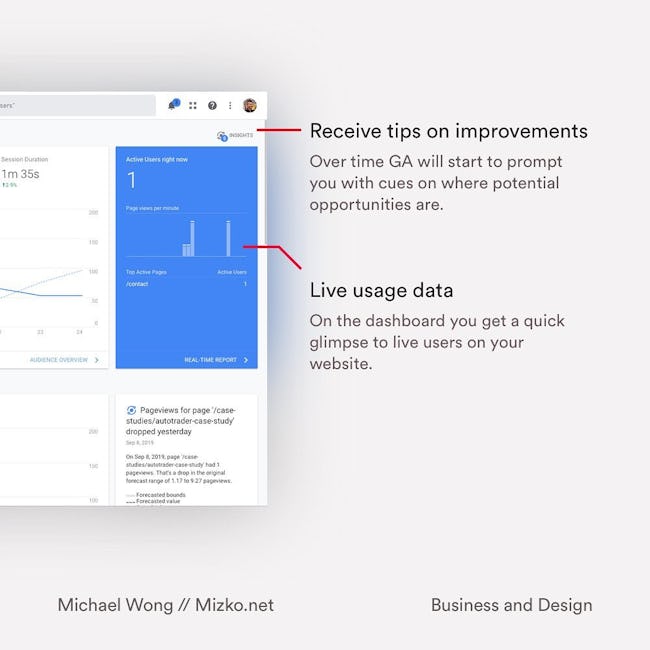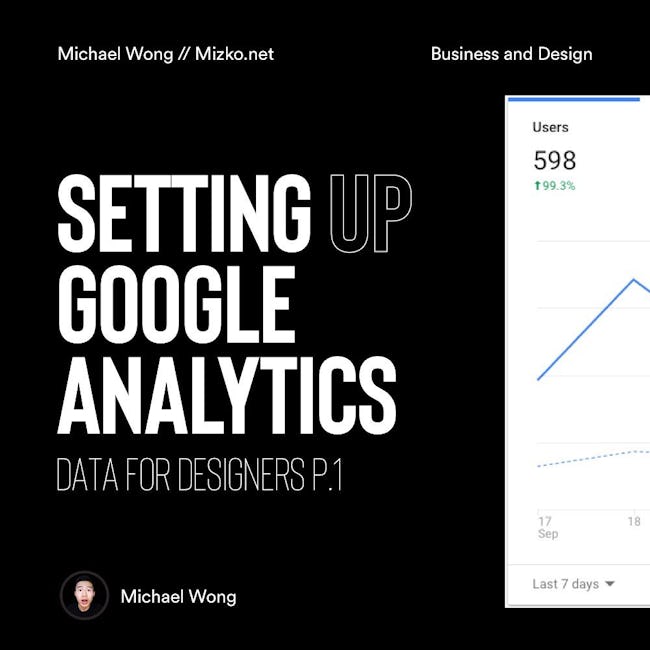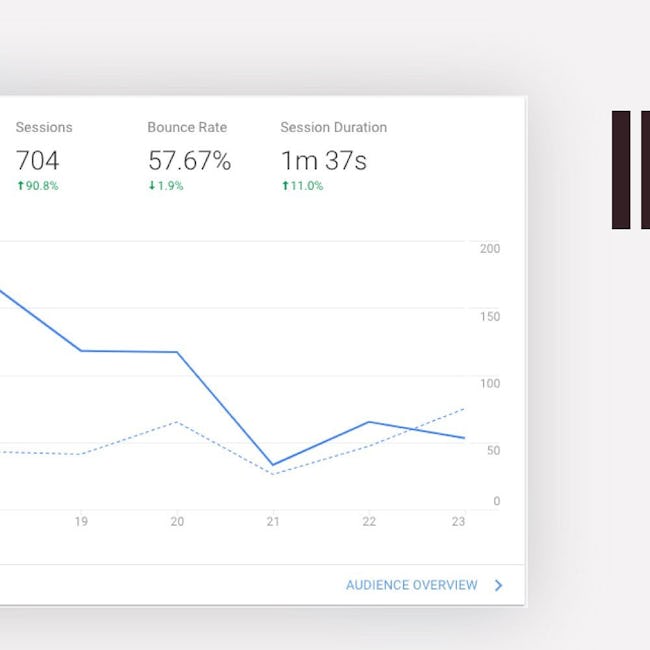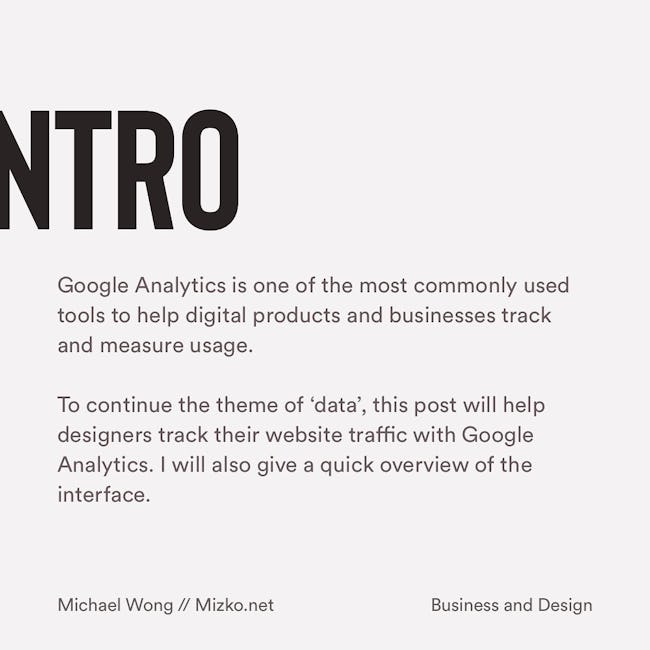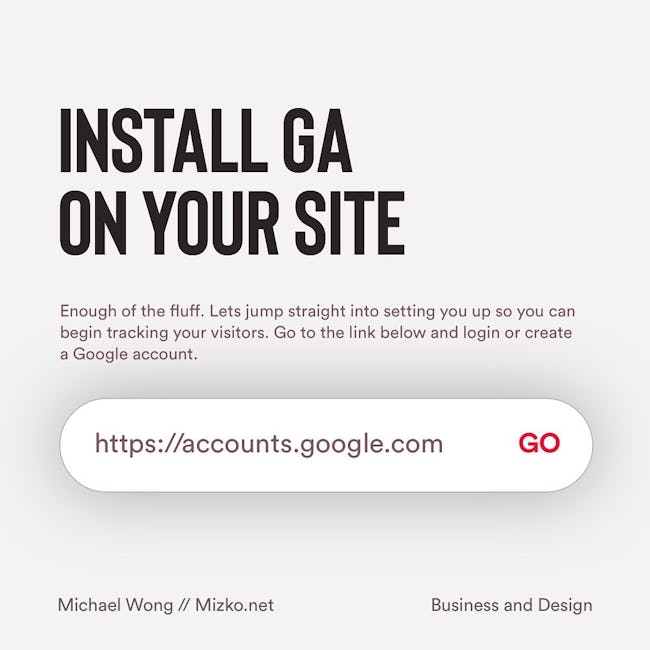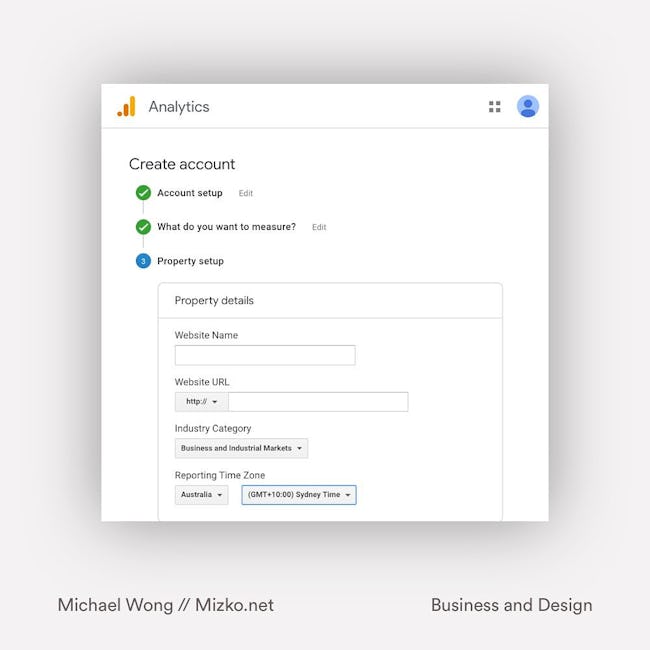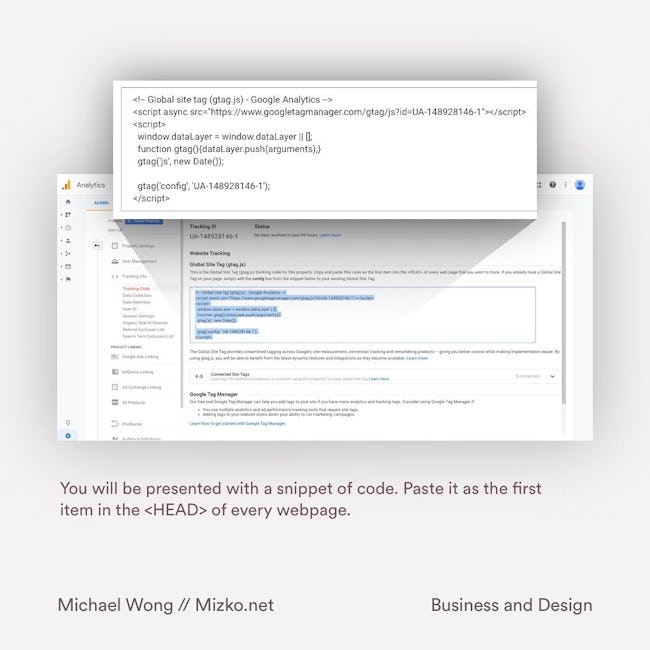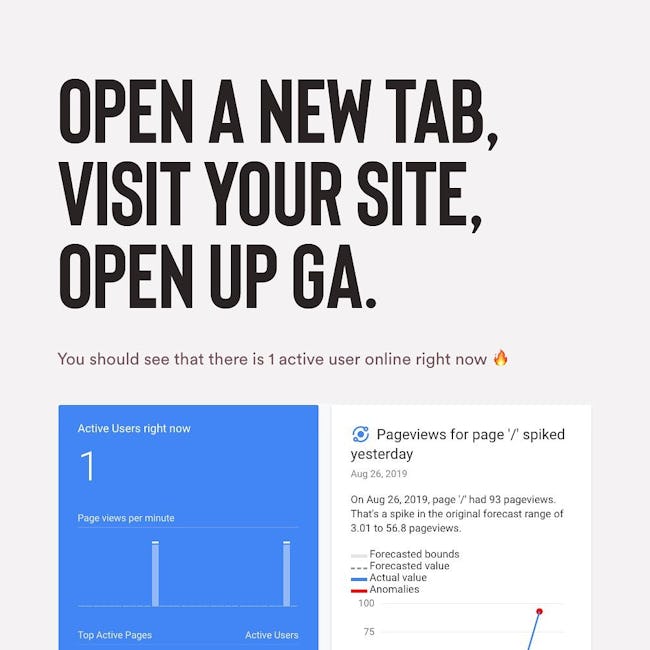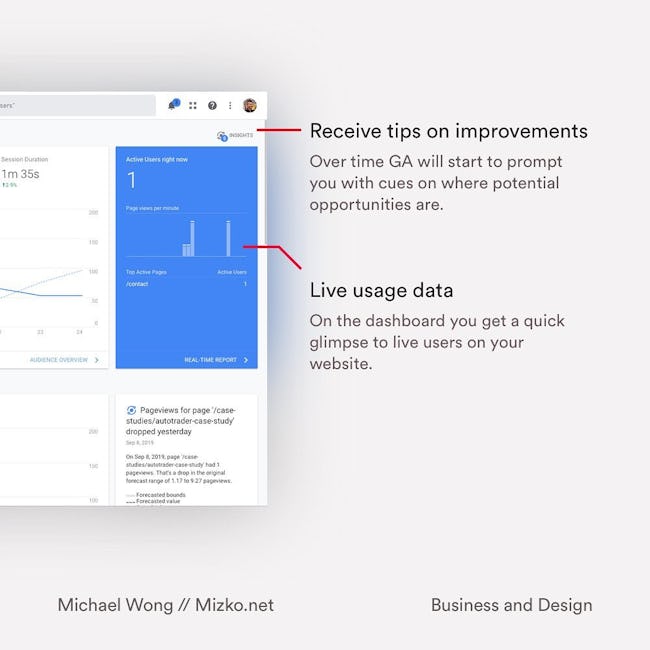 SETTING UP GOOGLE ANALYTICS
INTRO Google Analytics is one of the most commonly used tools to help digital products and businesses track and measure usage.
To continue the theme of 'data', this post will help designers track their website traffic with Google Analytics. I will also give a quick overview of the interface.
INSTALL GA ON YOUR SITE
Enough of the fluff. Lets jump straight into setting you up so you can begin tracking your visitors. Go to the link below and login or create a Google account.
OPEN A NEW TAB, VISIT YOUR SITE, OPEN UP GA.
You should see that there is 1 active user online right now
Manage multiple sites You can toggle between different websites you're tracking from here.
General navigation Navigate GA through the side menu.
All account settings Anything account related is normally tucked in here. Tracking snippet, adding a new site etc.
Receive tips on improvements Over time GA will start to prompt you with cues on where potential opportunities are.
Live usage data On the dashboard you get a quick glimpse to live users on your website.
More booklets by Michael Wong
More Design booklets
Your recently viewed booklets
See all booklets