Booklet
Set the creative mood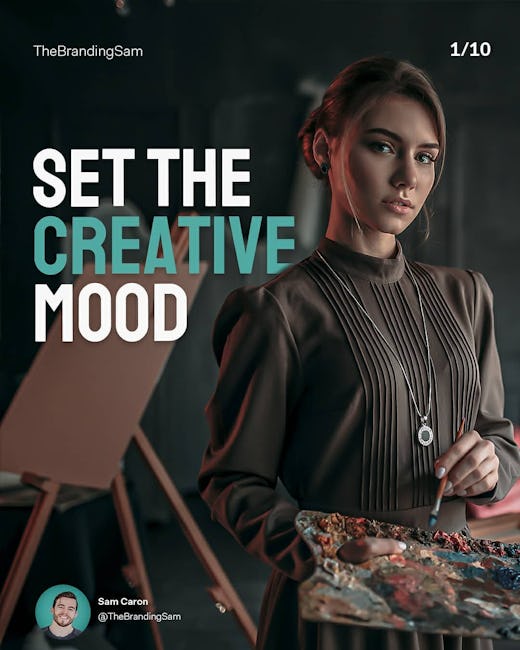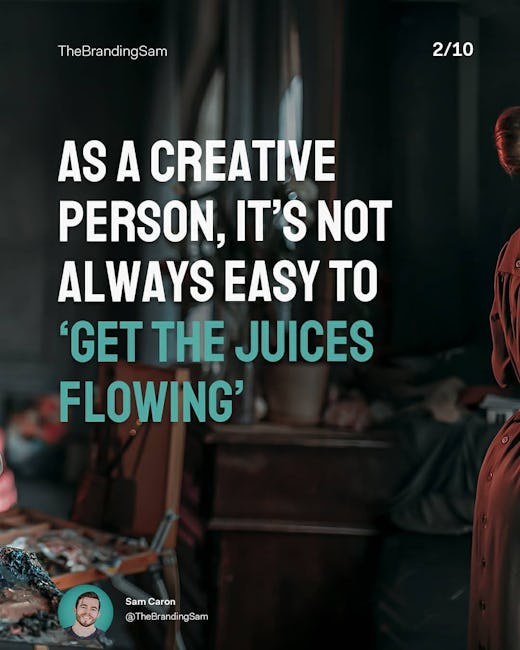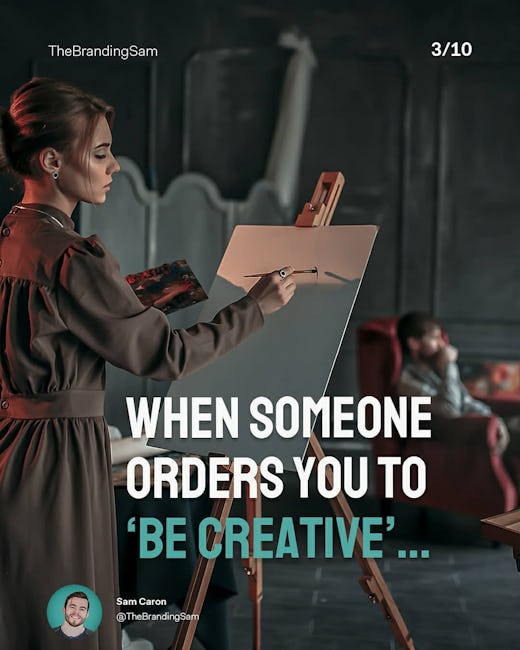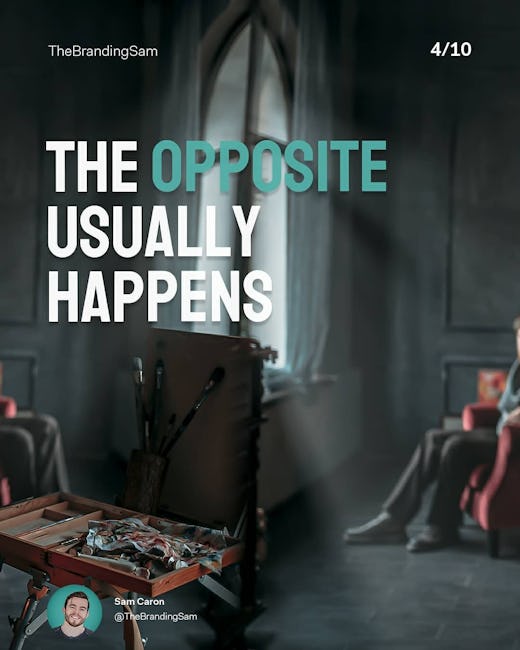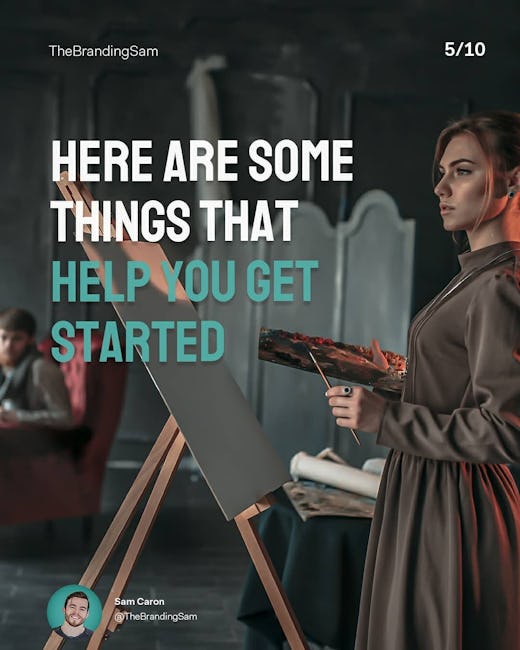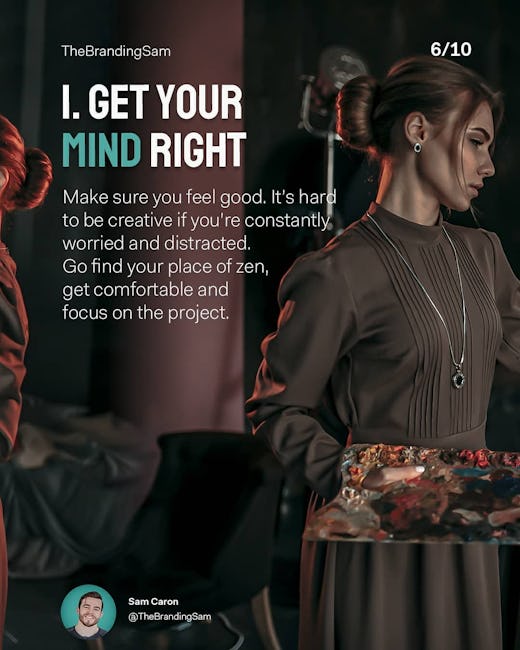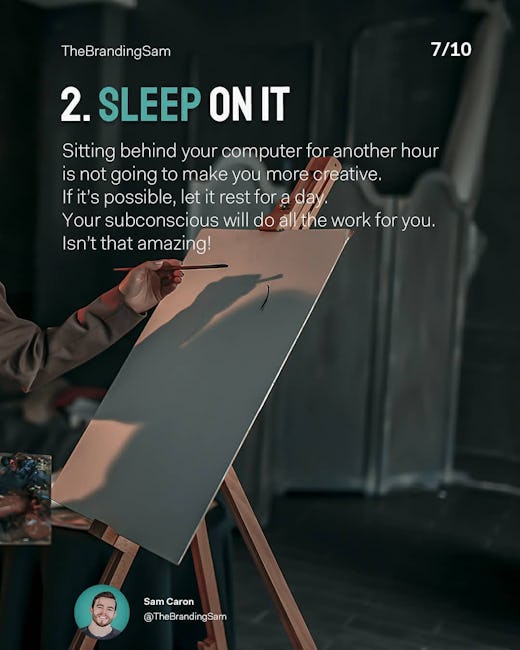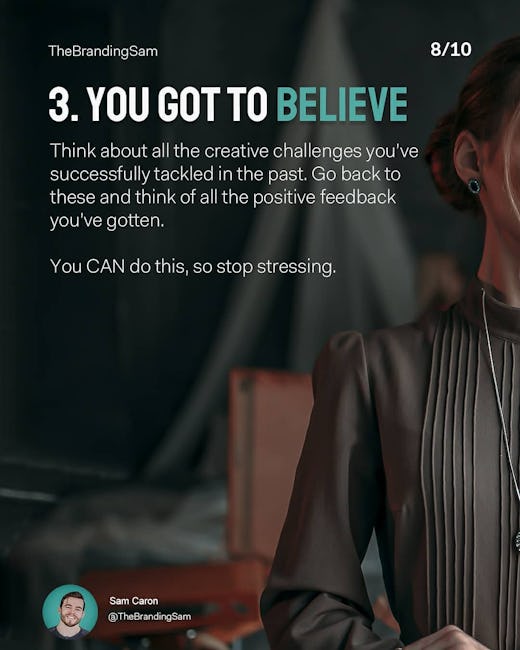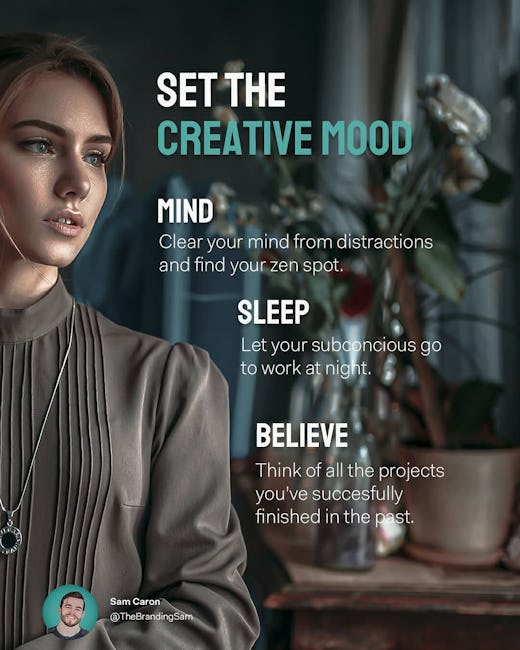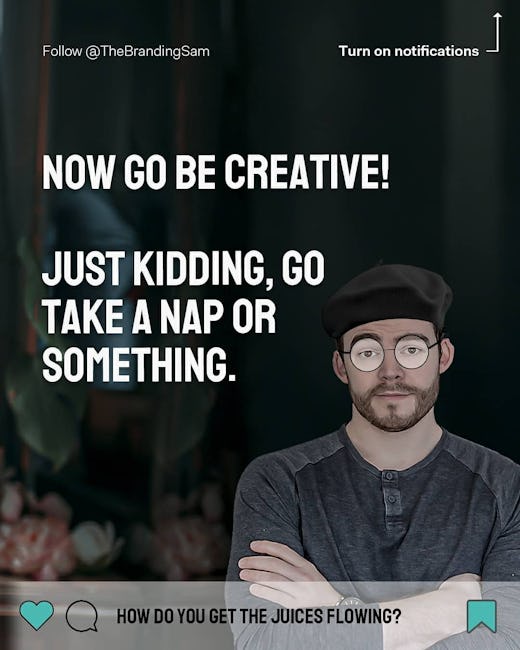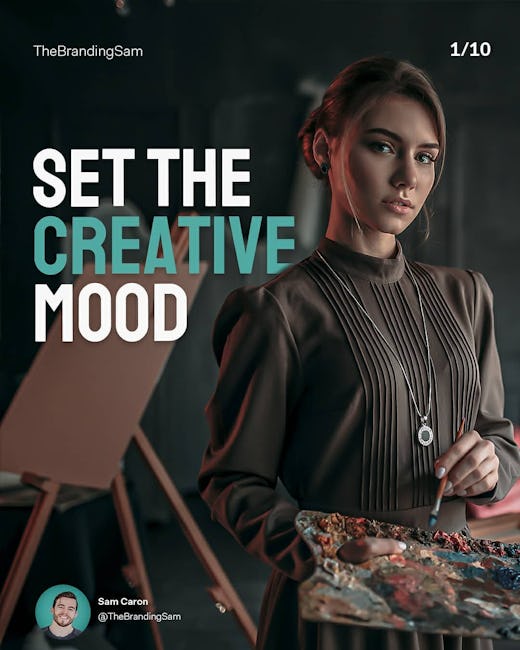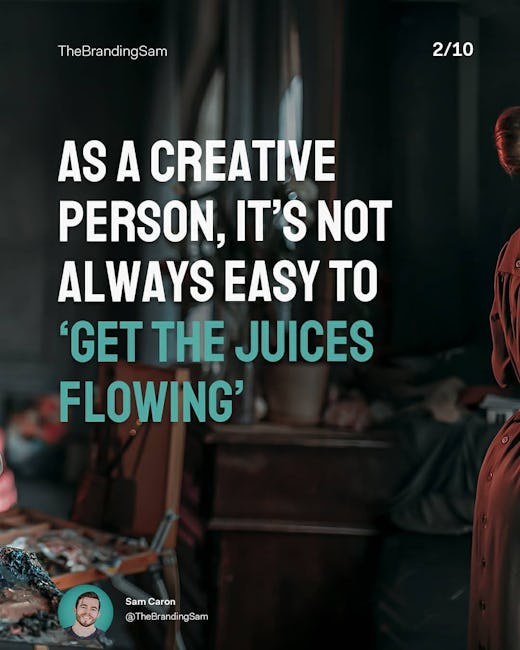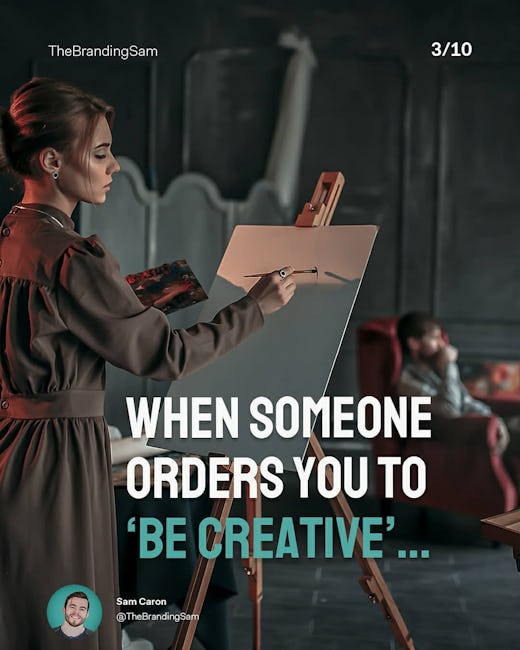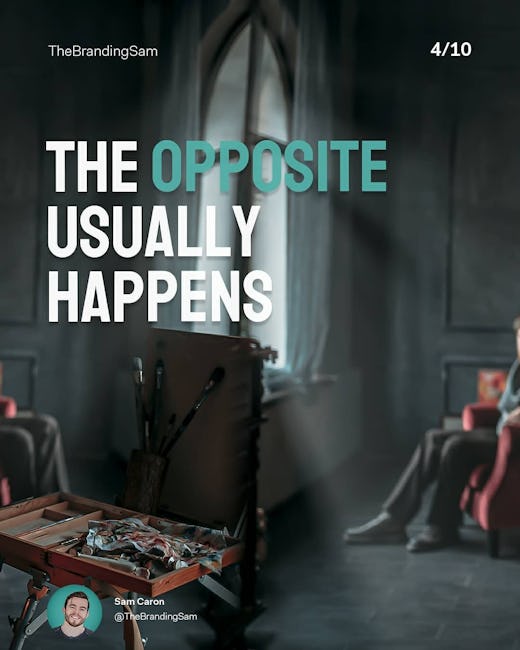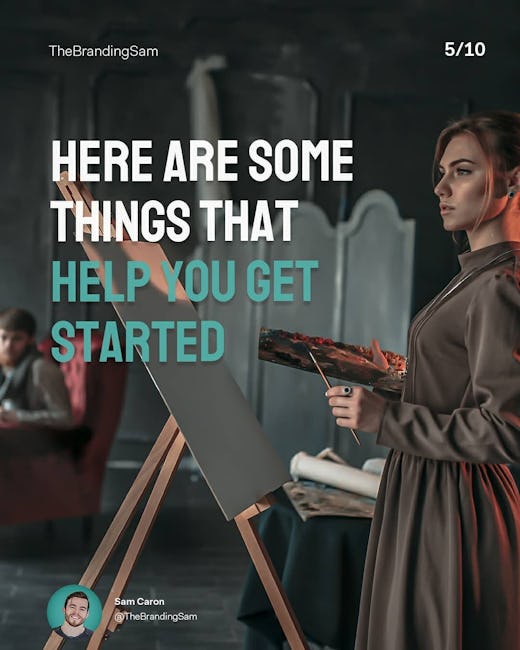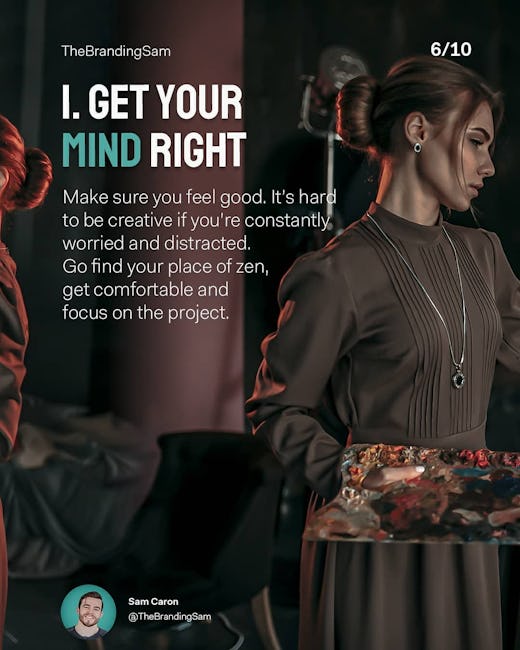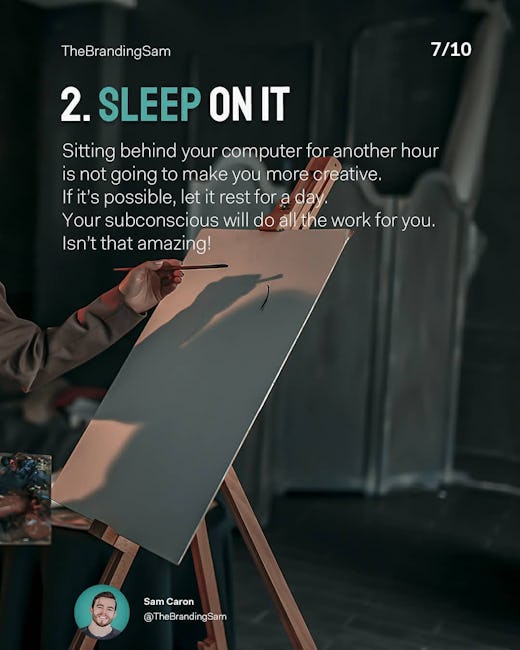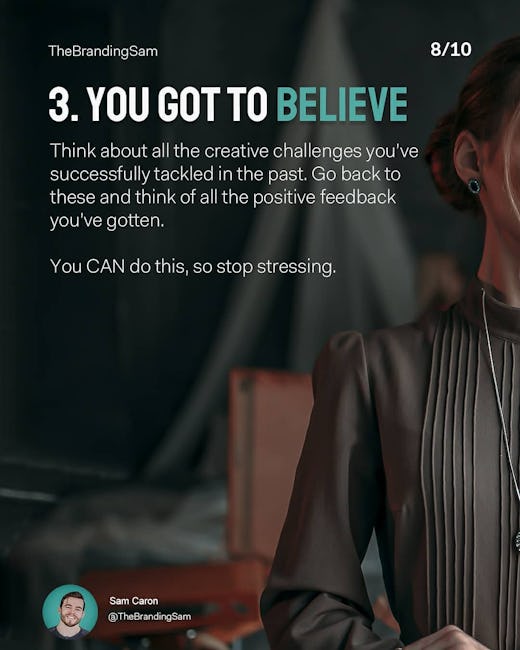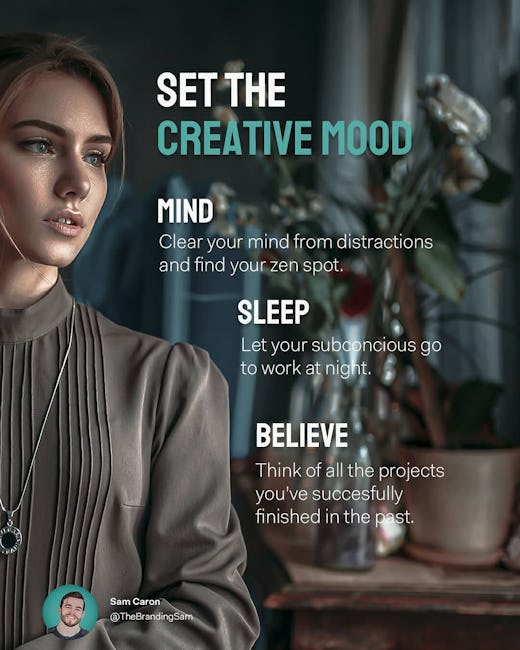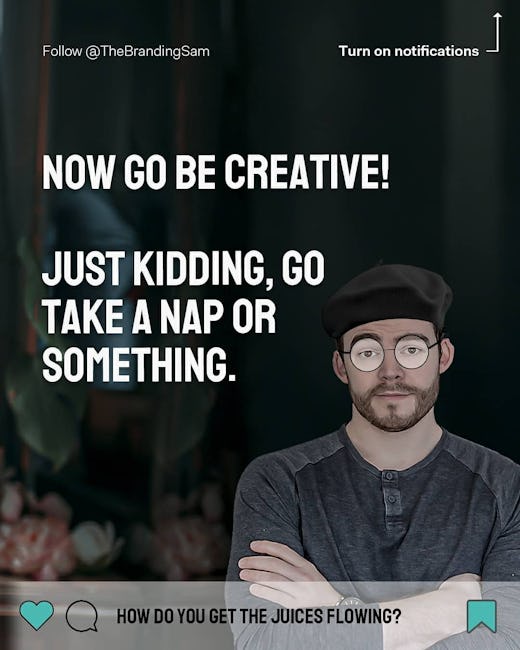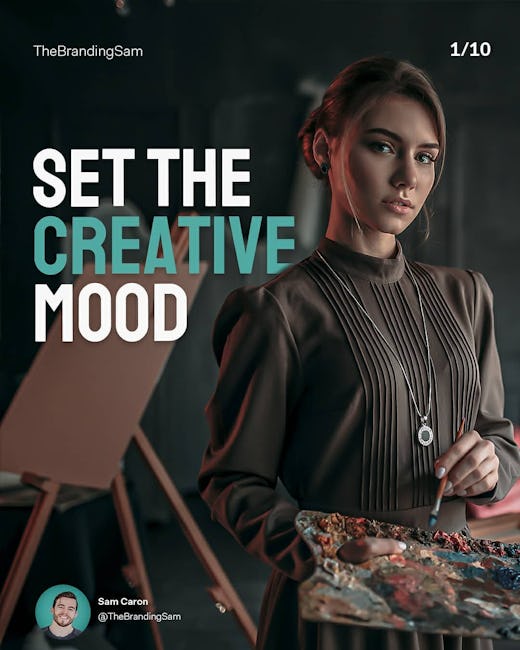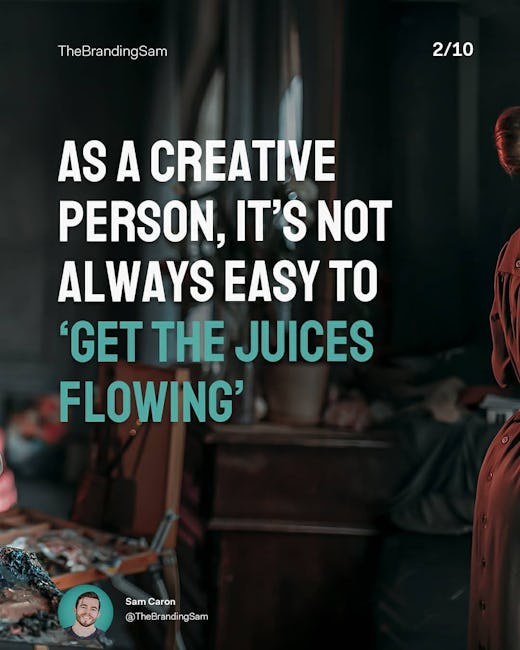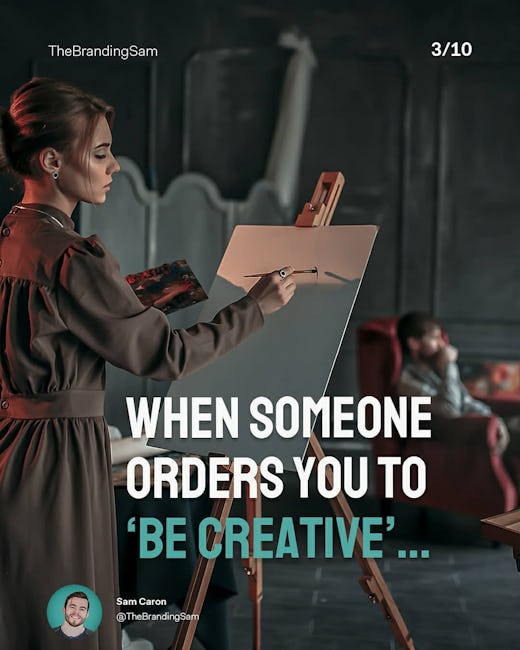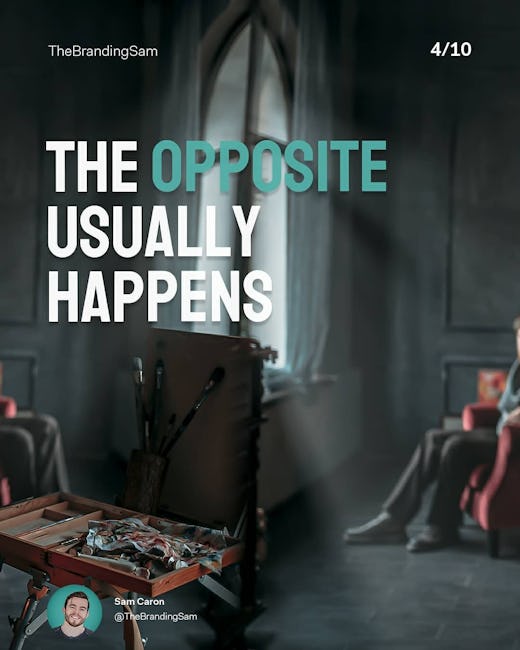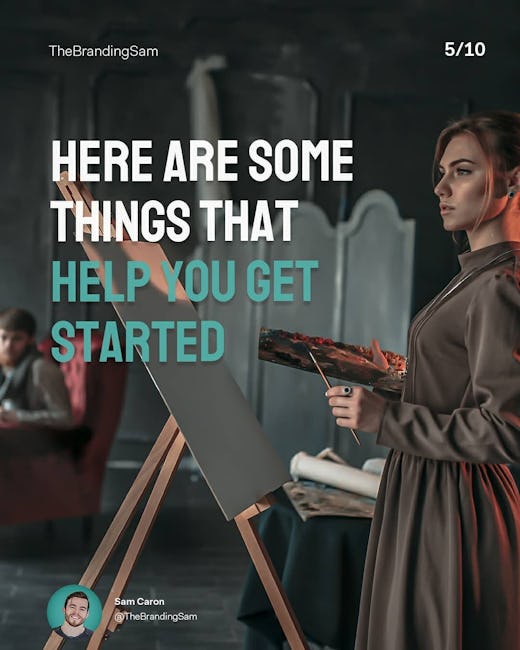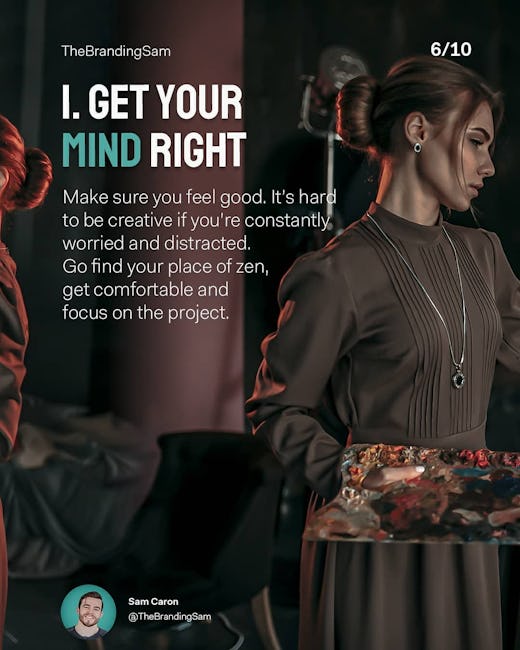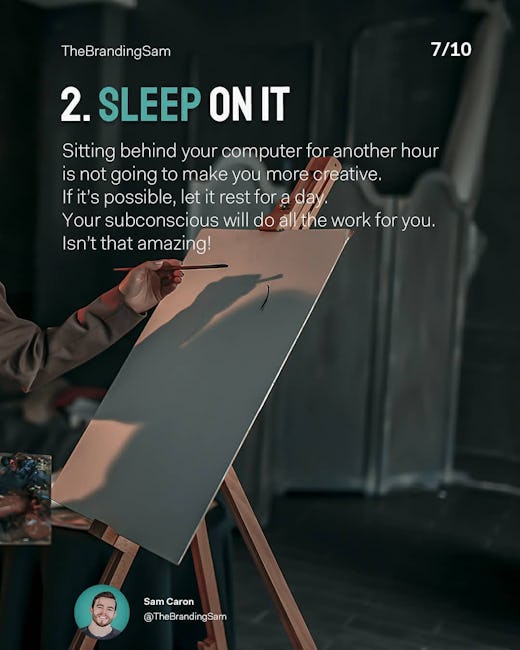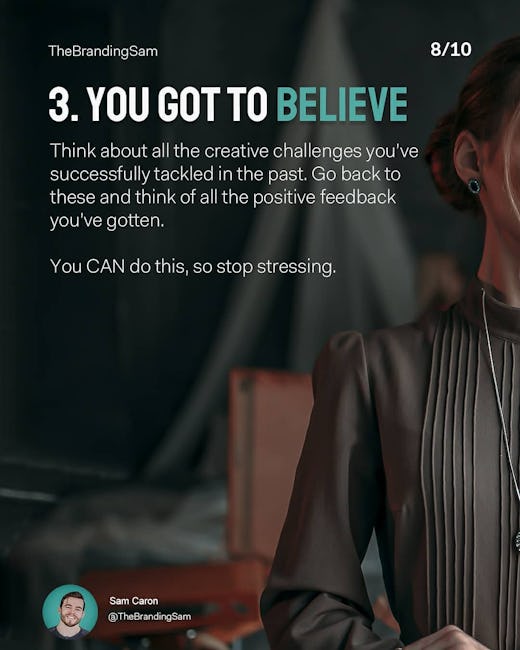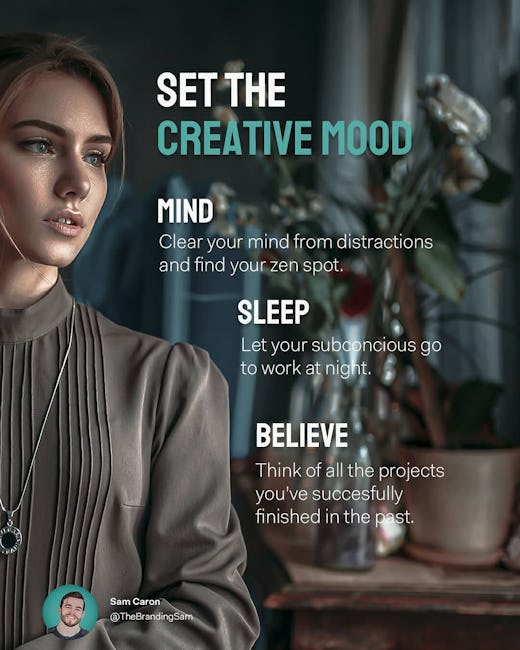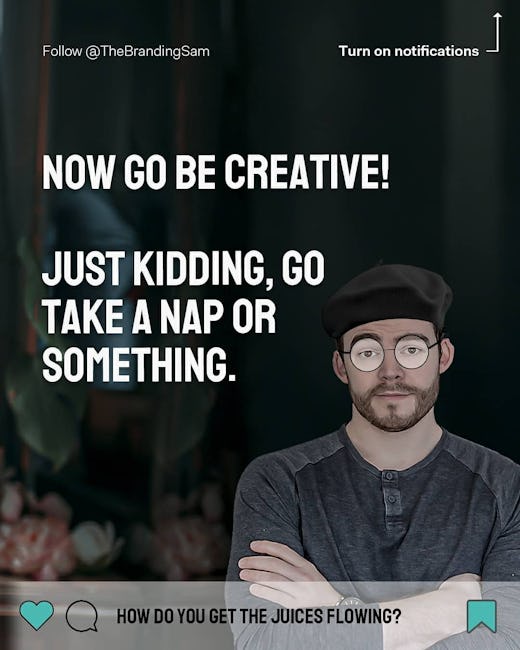 As a creative person, It's not always easy to 'Get the juices flowing'
When someone orders you to 'Be creative'...
The opposite usually happens
Here are some things that help you get started
1. Get your mind right
Make sure you feel good. It's hard to be creative if you're constantly worried and distracted. Go find your place of zen, get comfortable and focus on the project.
2. Sleep on it
Sitting behind your computer for another hour is not going to make you more creative. If it's possible, let it rest for a day. Your subconscious will do all the work for you. Isn't that amazing!
3. You got to believe
Think about all the create challenges you've successfully tackled in the past. Go back to theses and think of all the positive feedback you've gotten.
You CAN do this, so stop stressing.
Set the creative mood
Mind
Clear your mind from distractions and find your zen spot.
Sleep
Let your subconcious go to work at night.
Believe
Think of all the projects you've successfully finished in the past.
Now go be creative!
Just kidding, Go take a nap or something.
More booklets by thebrandingsam
More Marketing booklets
Your recently viewed booklets
See all booklets