Booklet
Self-care Tips For Creatives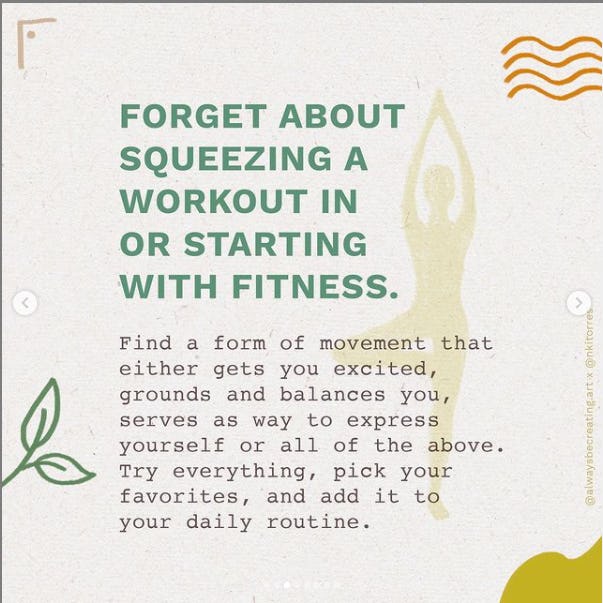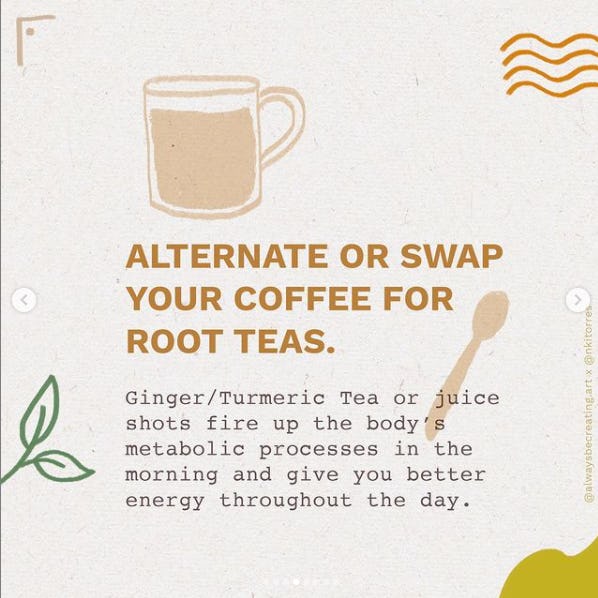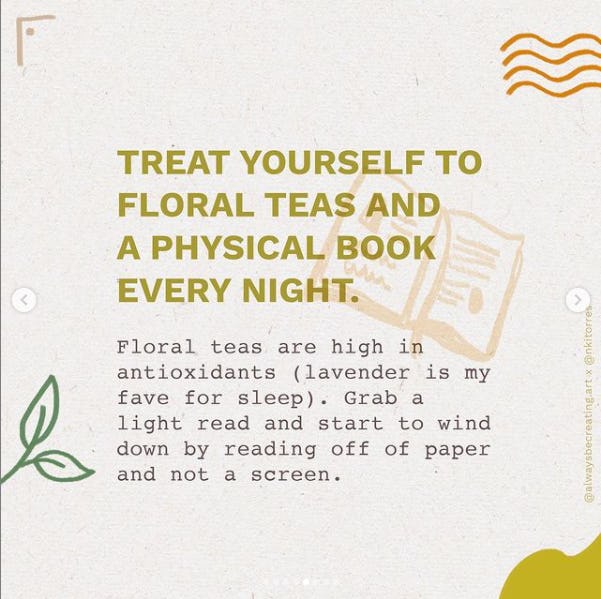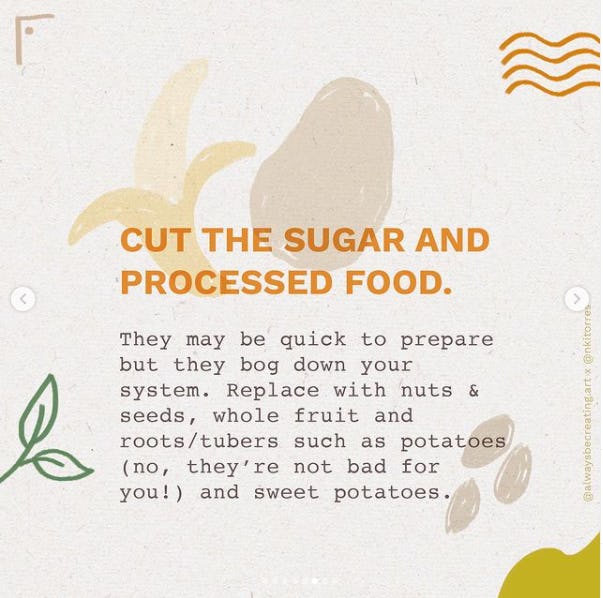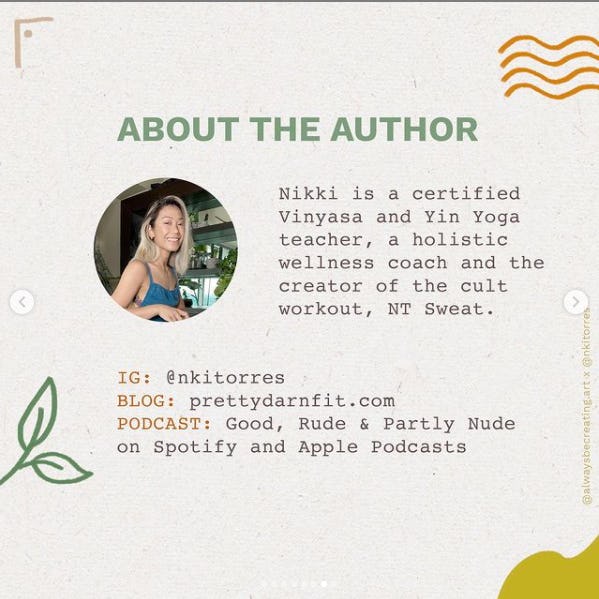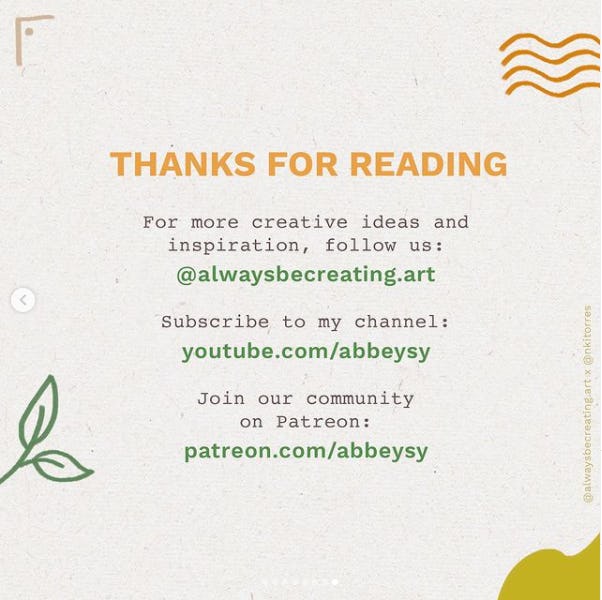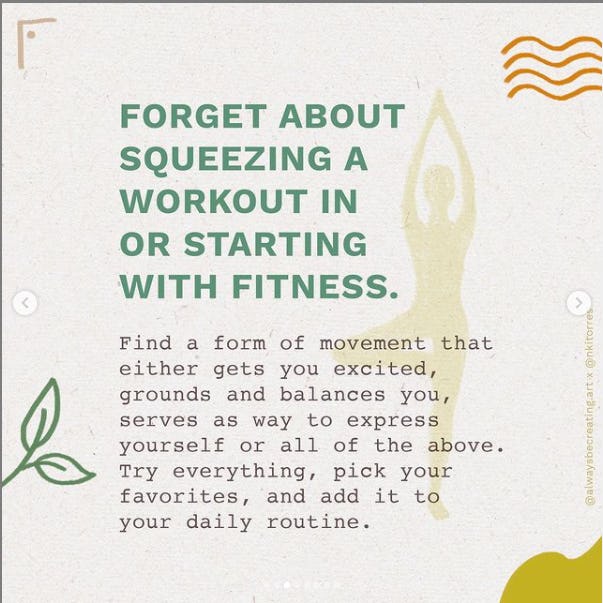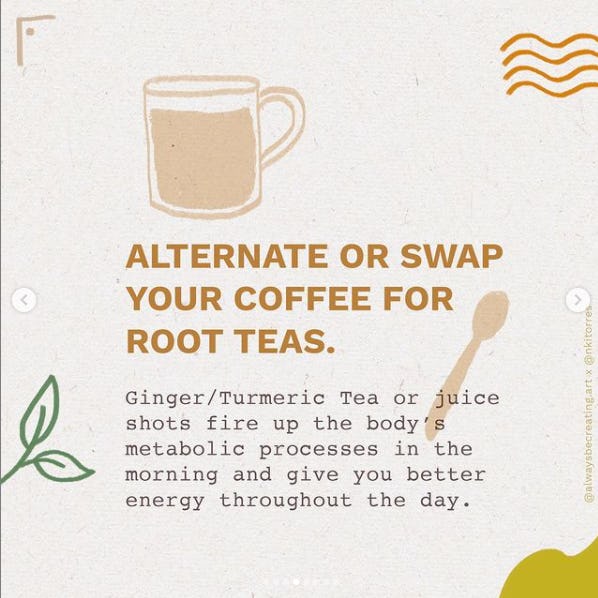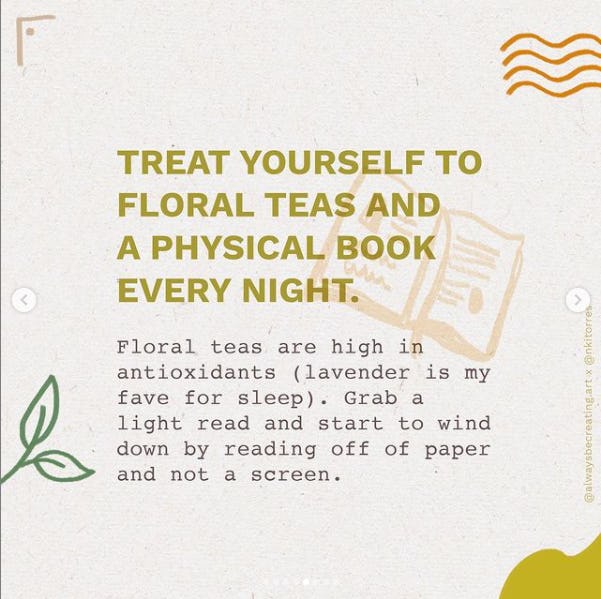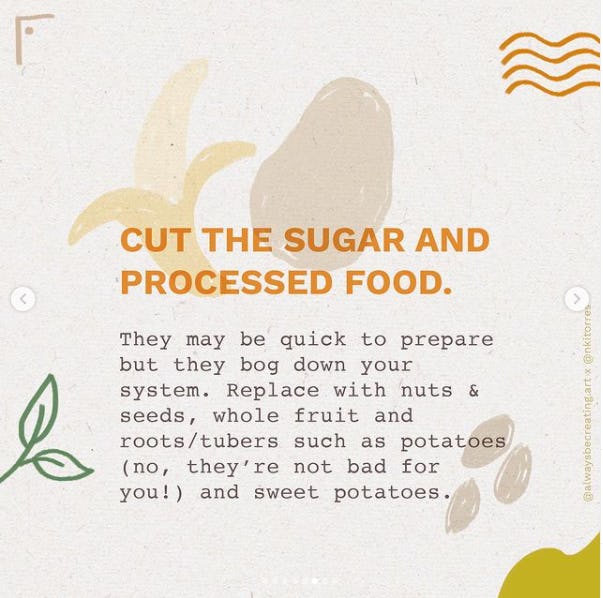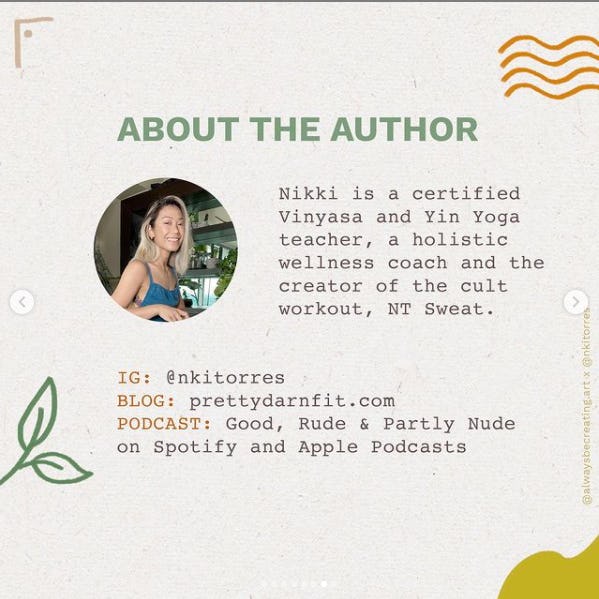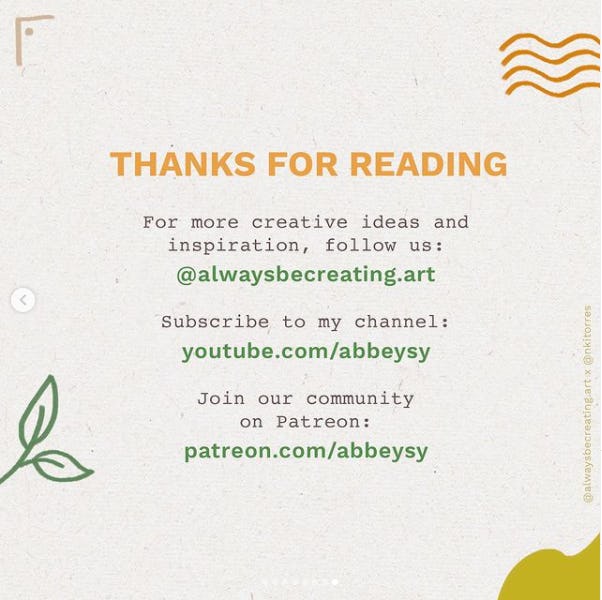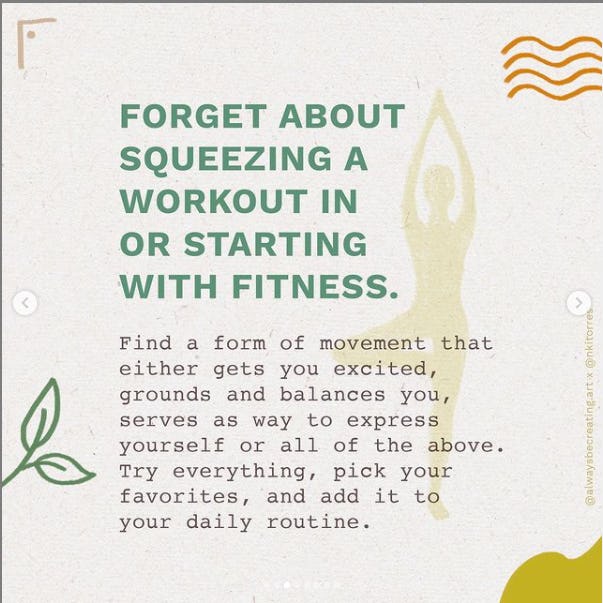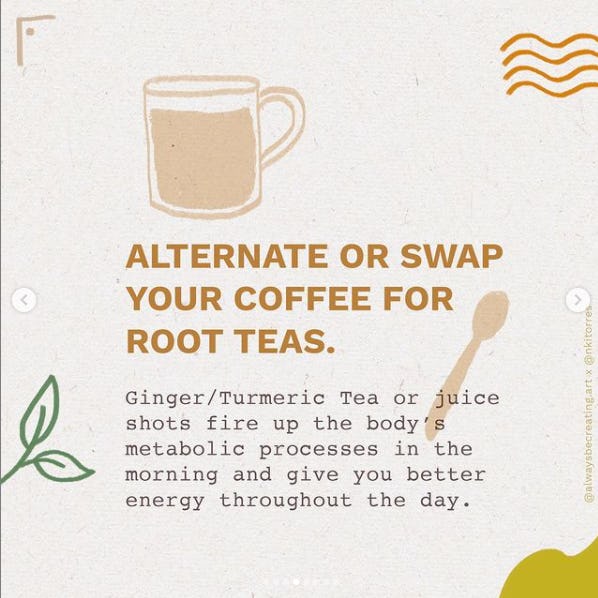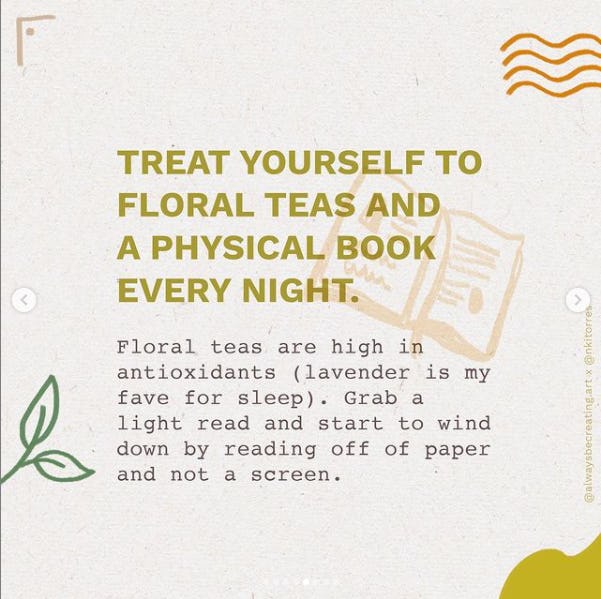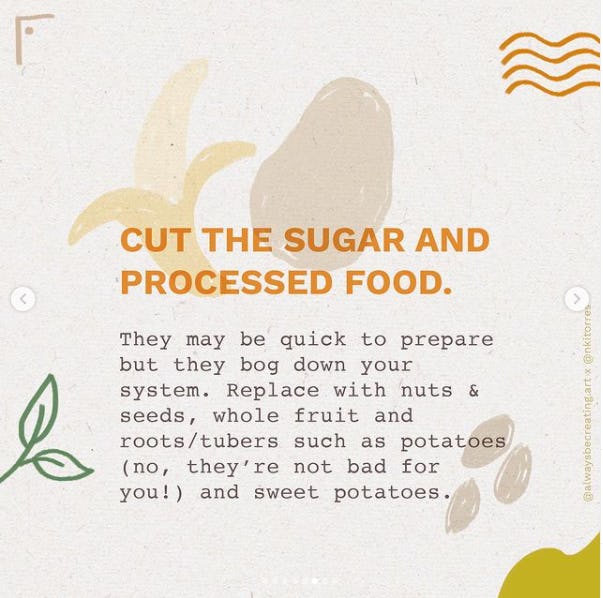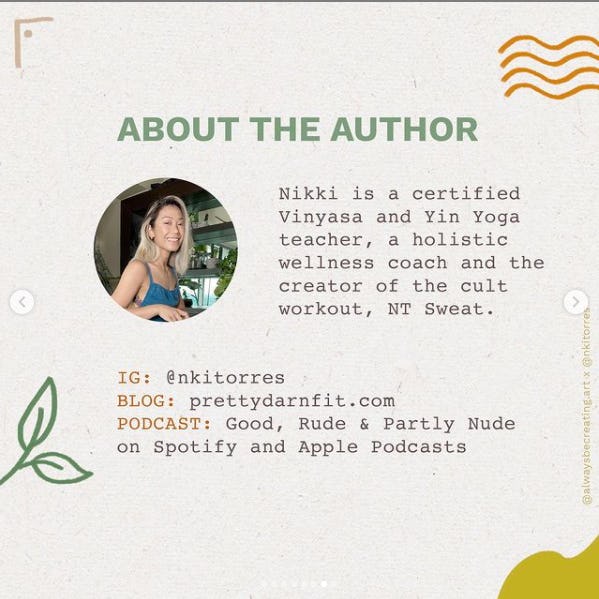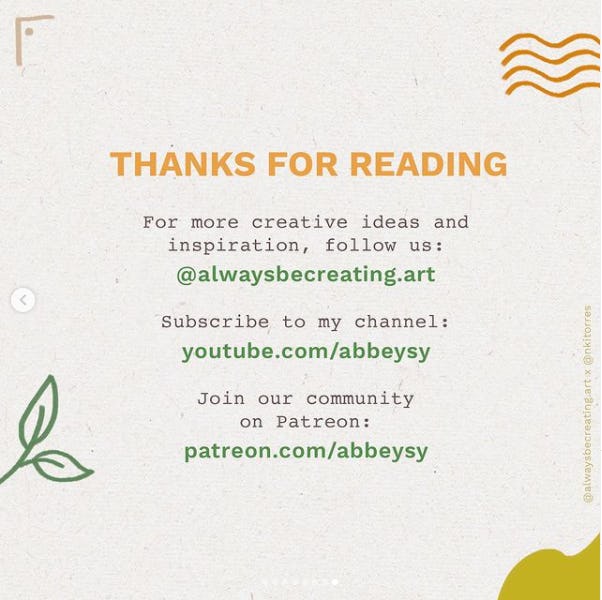 Self-care tips for creatives
Drink water and don't skip showers.
- During a challenging time such as now, where energies are dense and we tend to feel stuck or blocked, water acts as a solvent/libricant to allow energy nd creativity to flow.
Forget about squeezing a workout in or starting with fitness.
- Find a form of movement that either gets you excited, grounds and balances you, serves as way to express yourself or all of the above. Try everything, pick your favorites, and add it to your daily routine.
Alternate or swap your coffee for root teas
- Ginger/turmeric tea or juice shots fire up the body's metabolic processes in the morning and give you better energy throughout the day.
Treat yourself to floral teas and physical book every night
- Floral teas are high in antioxidants (lavender is my fave for sleep). Grab a light read and start to wind down by reading off of paper and not a screen.
Cut the sugar and processed food.
-They may be quick to prepare but they bog down your system. Replace with nuts & seeds, whole fruit and root/tubers such as potatoes (no, they're not bad for you) and sweet potatoes.
About the author
Nikki is a certified vinyasa and yin yoga teacher, a holistic wellness coach and the creator of the cult workout NT Sweat.
Ig:@nkitorres
Blog:prettydarnfit.com
Podcast: Good, Rude & Partly Nude on Spotify and Apple Podcasts
Thanks for Reading
For More Creative Ideas and Inspiration, Follow Us:
@alwaysbecreating.art
Subscribe to My Channel:
youtube.com/abbeysy
Join Our Community on Patreon:
patreon.com/abbeysy
More booklets by Abbey Sy
More Design booklets
Your recently viewed booklets
See all booklets