Booklet
See how the obvious UI is often best UI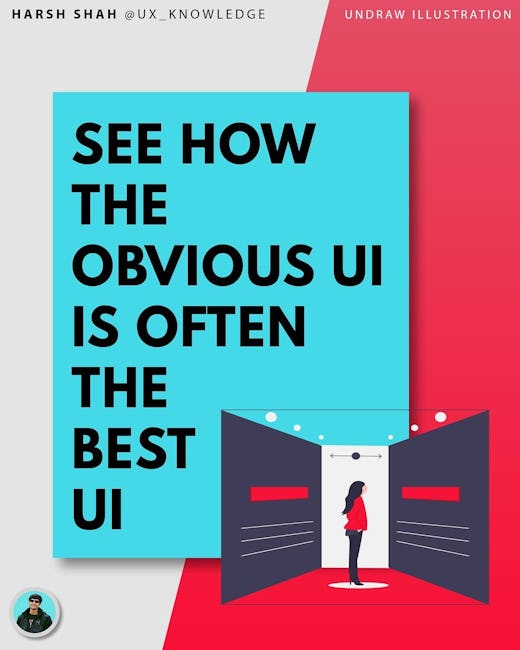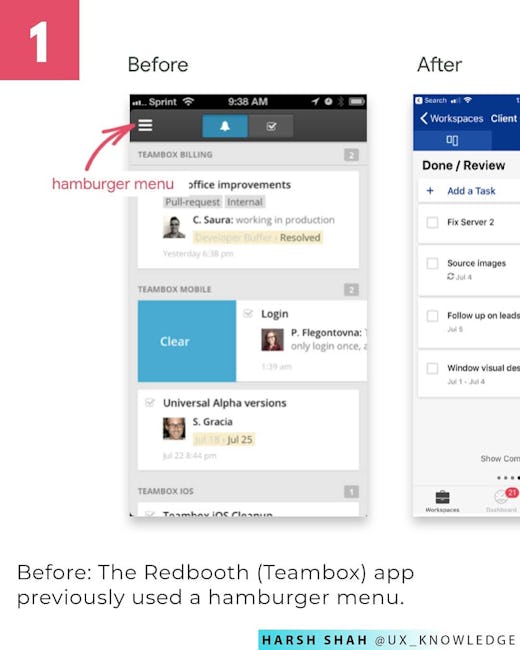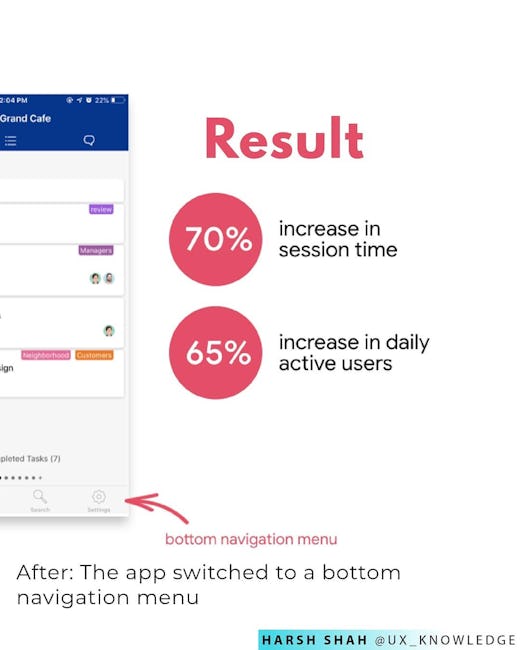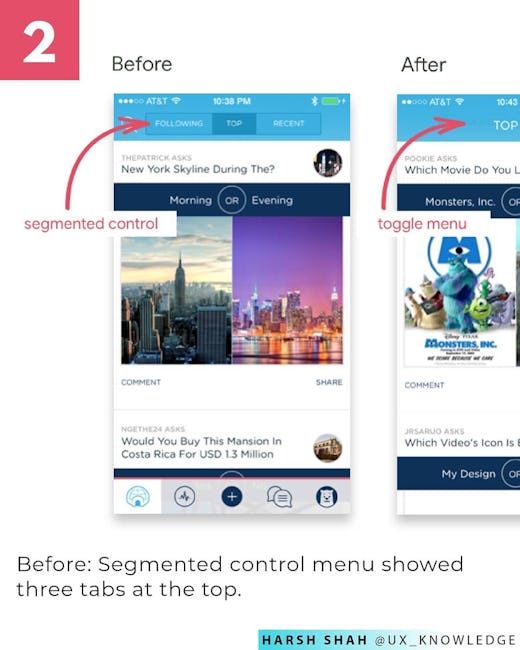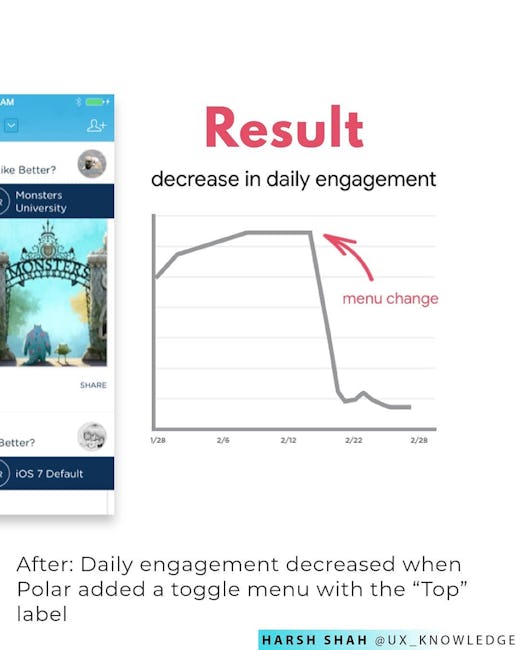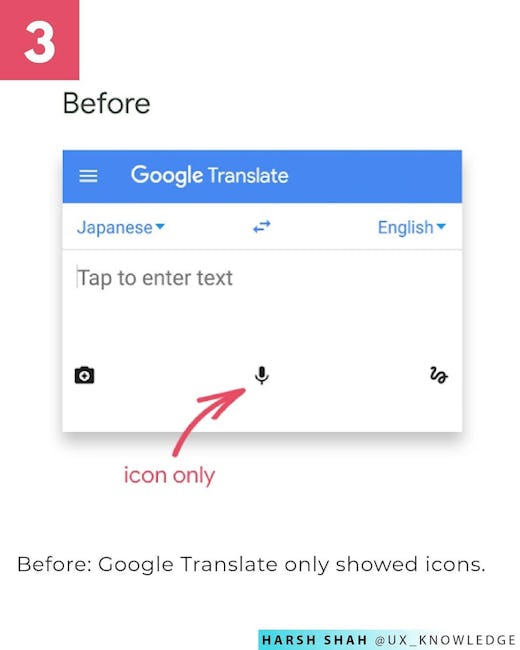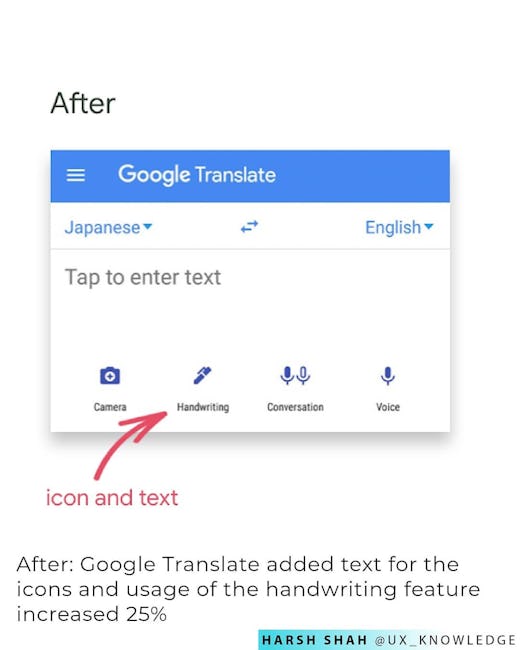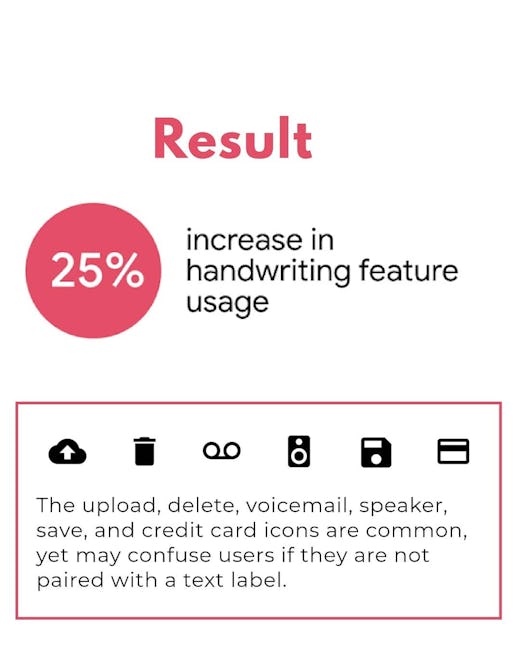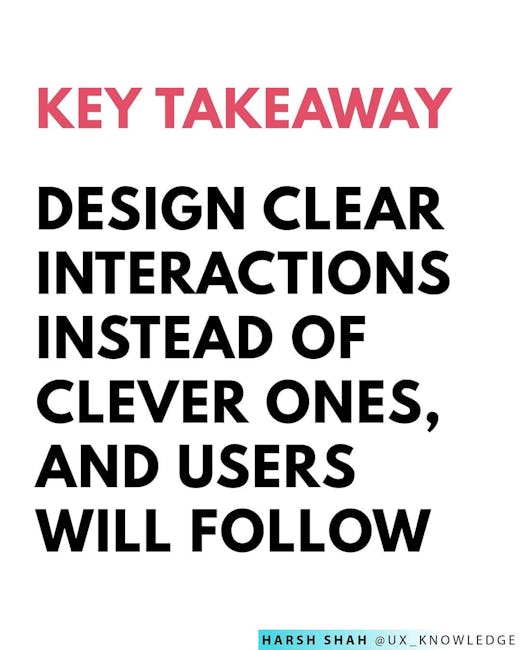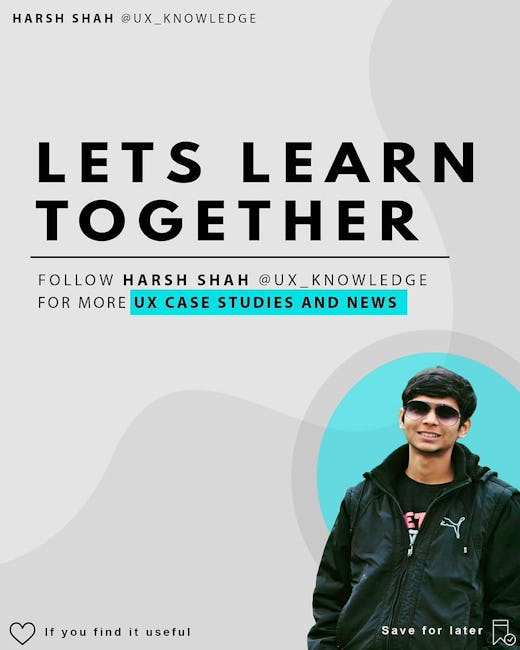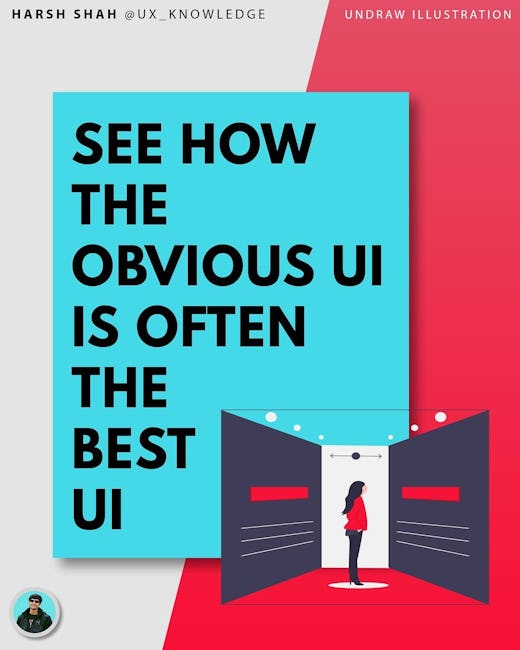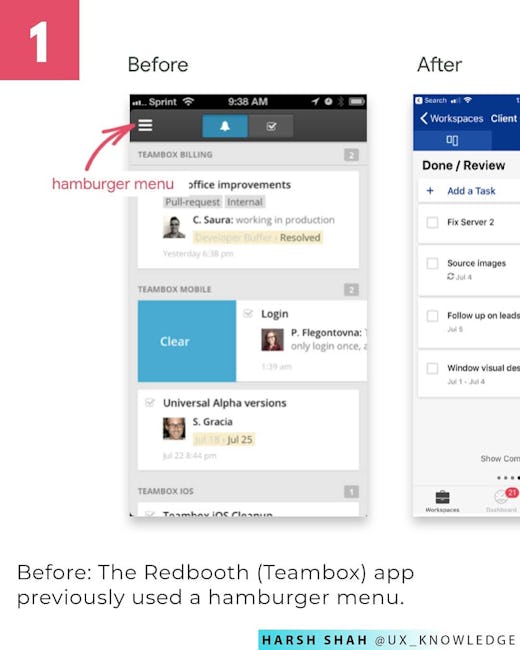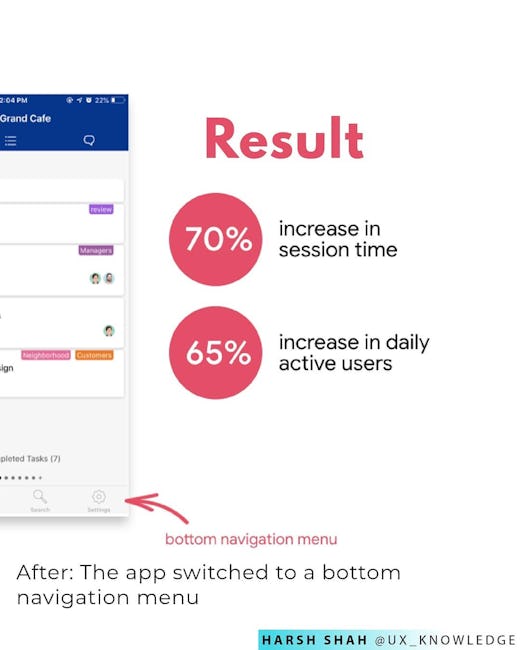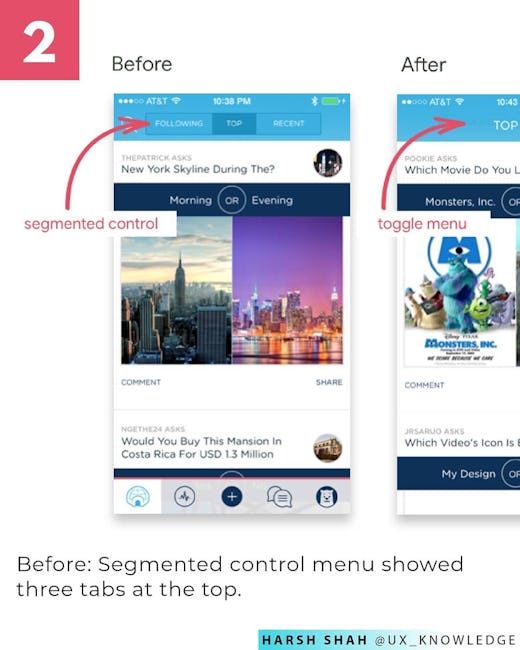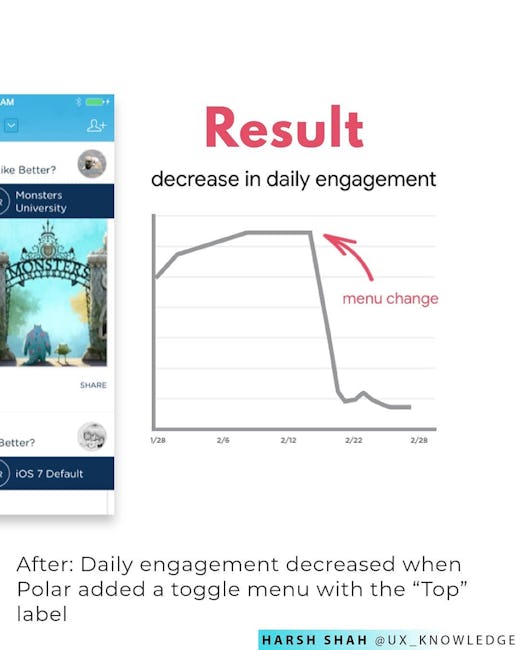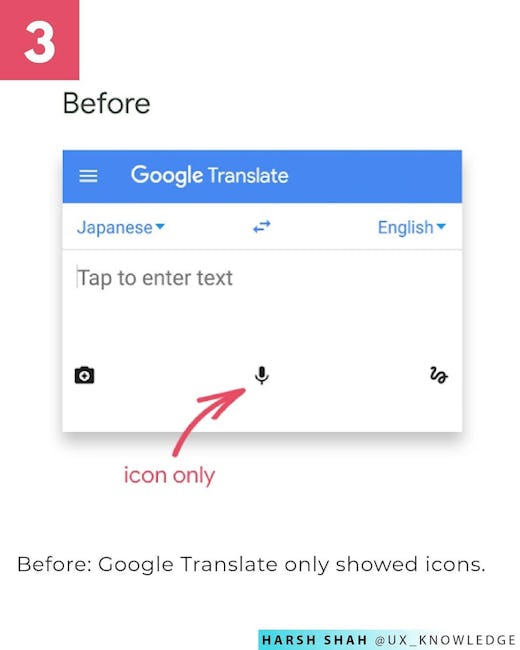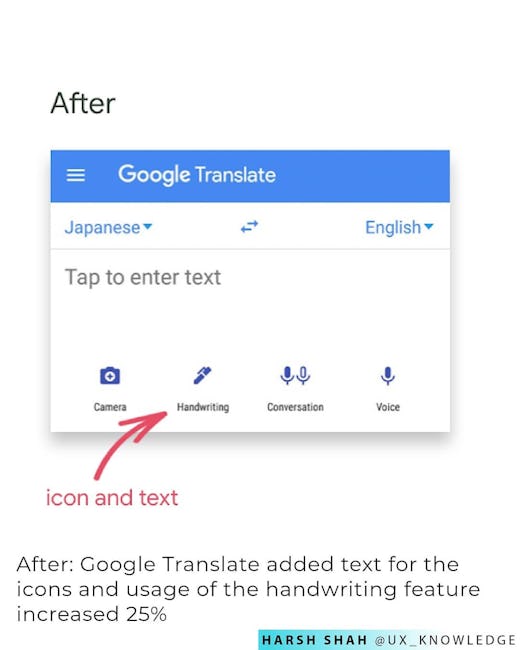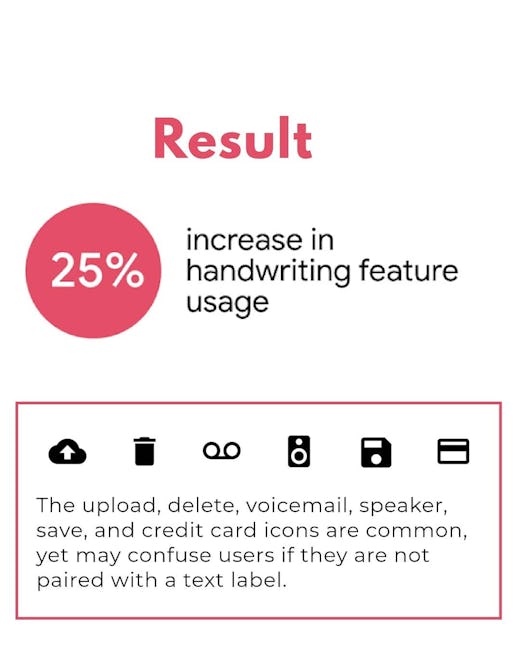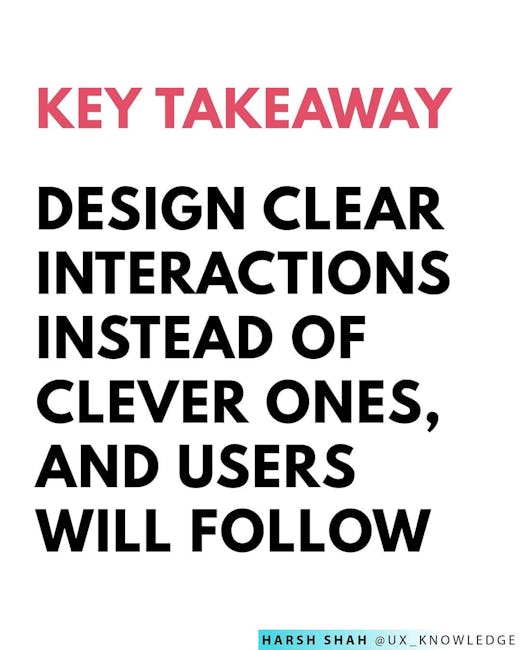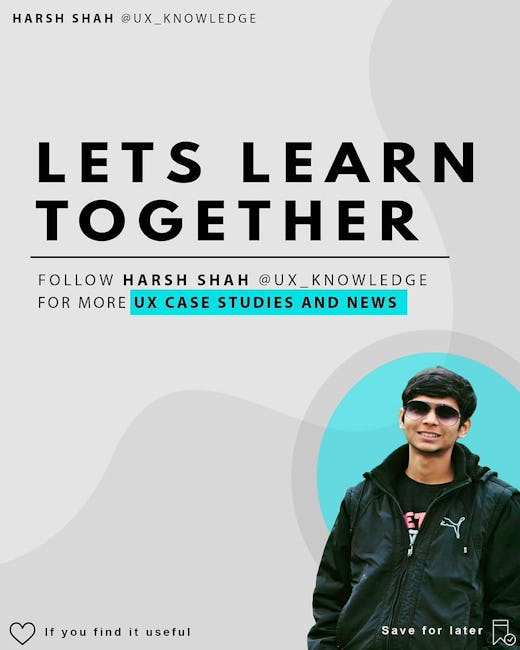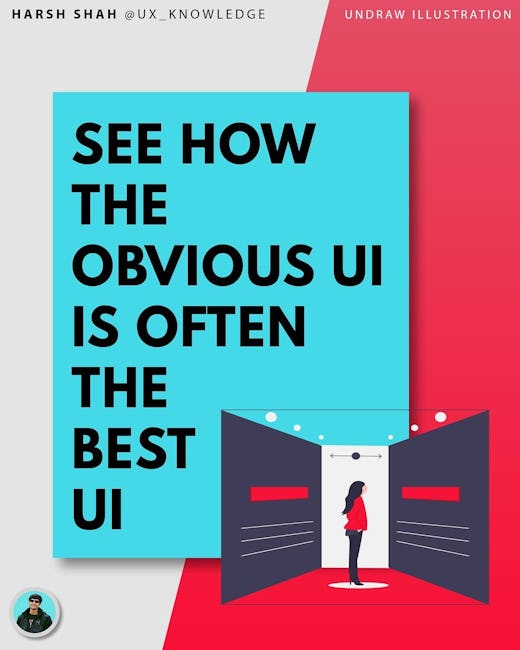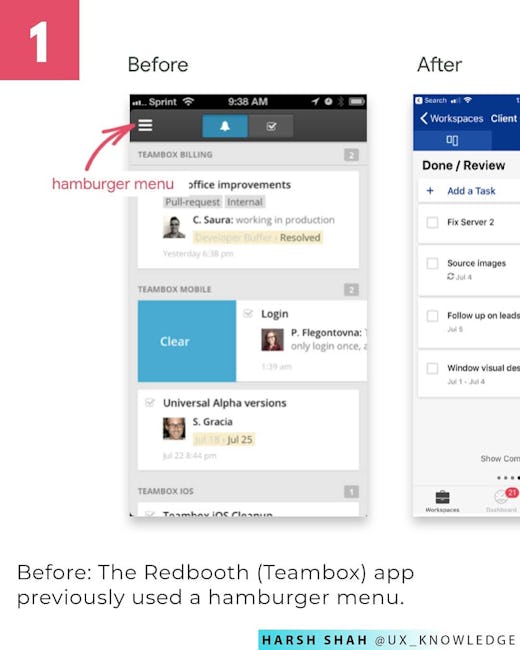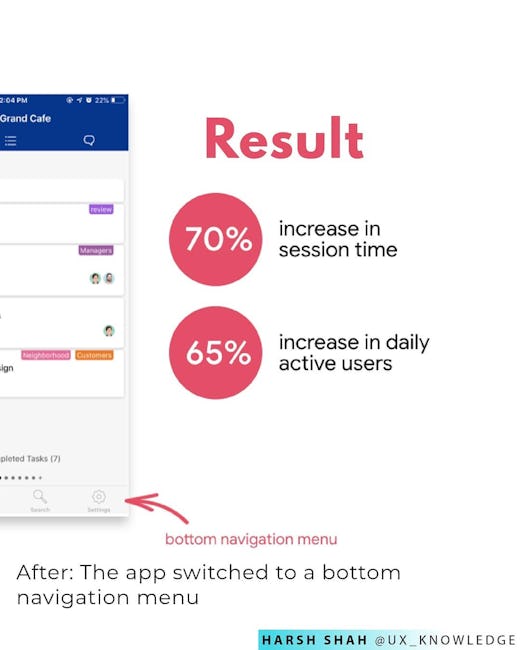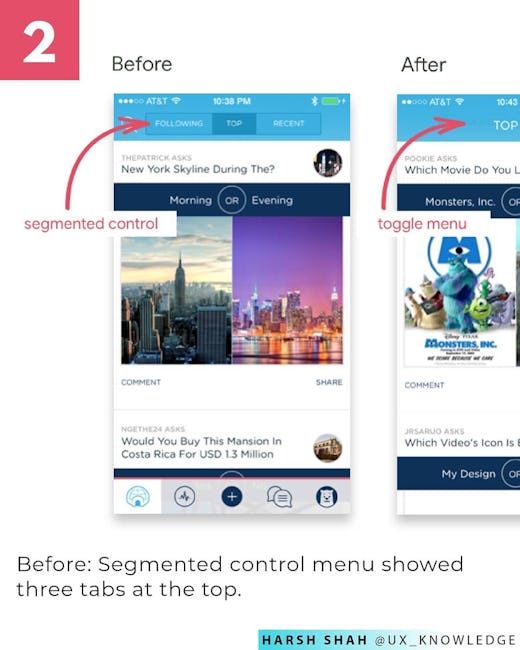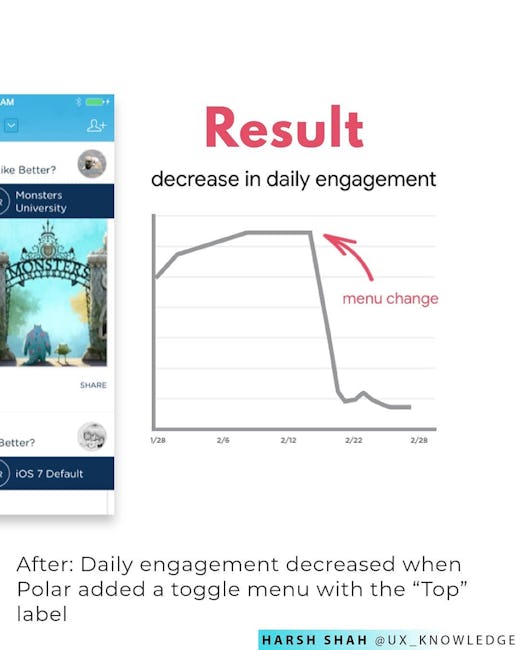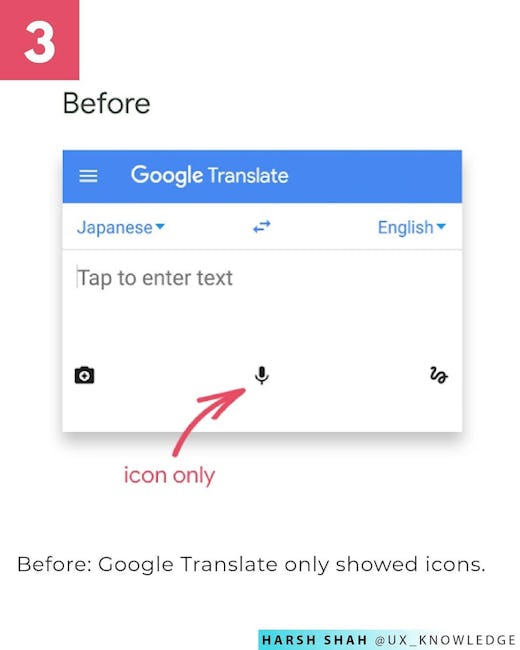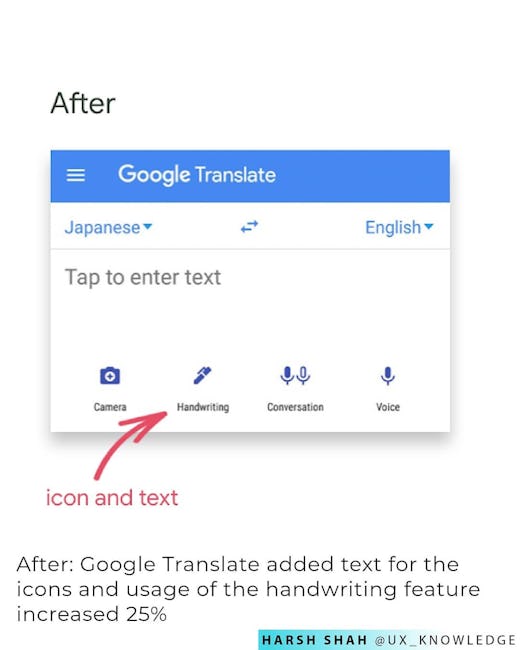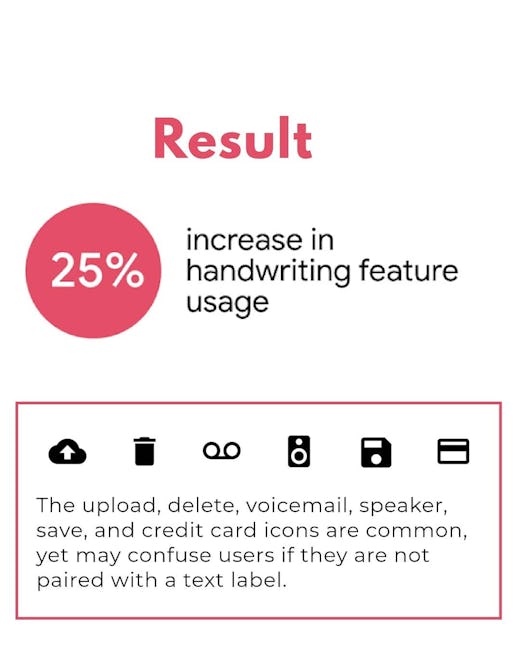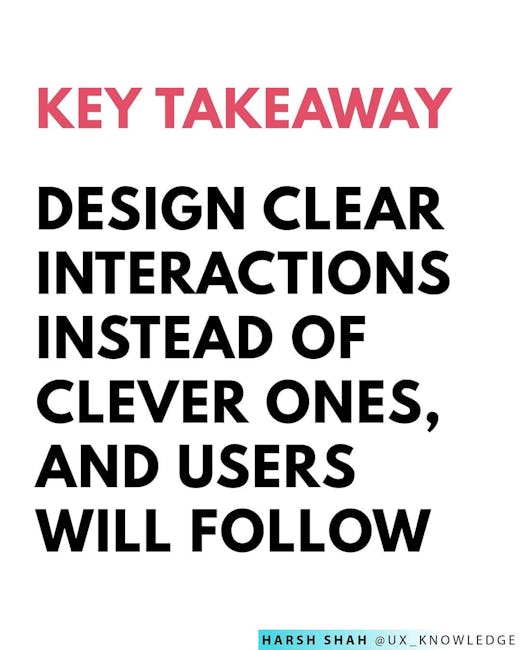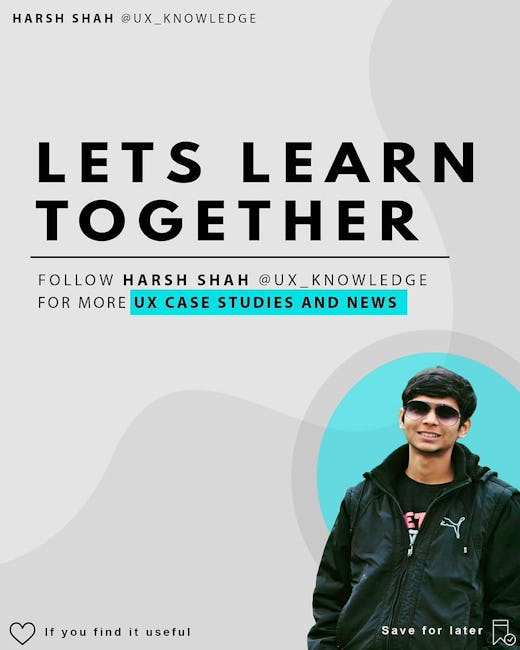 See how the obvious UI is often best UI
Before: The Redbooth (Teambox) app previously used a hamburger menu.
After: The app switched to a bottom navigation menu
Before: Segmented control menu showed three tabs at the top.
After: Daily engagement decreased when Polar added a toggle menu with the "Top" label
Before: Google Translate only showed icons.
After: Google Translate added text for the icons and usage of the handwriting feature increased 25%
Result
25% increase in handwriting feature usage
The upload, delete, voicemail, speaker, save, and credit card icons are common, yet may confuse users if they are not paired with a text label.
KEY TAKEAWAY
DESIGN CLEAR INTERACTIONS INSTEAD OF CLEVER ONES, AND USERS WILL FOLLOW
LETS LEARN TOGETHER
FOLLOW HARSH SHAH @ U X _ K N 0 W L E D G E FOR MORE UX CASE STUDIES AND NEWS
More booklets by Harsh Shah
More Design booklets
Your recently viewed booklets
See all booklets