Booklet
Saving Retirement VS Saving For Children's College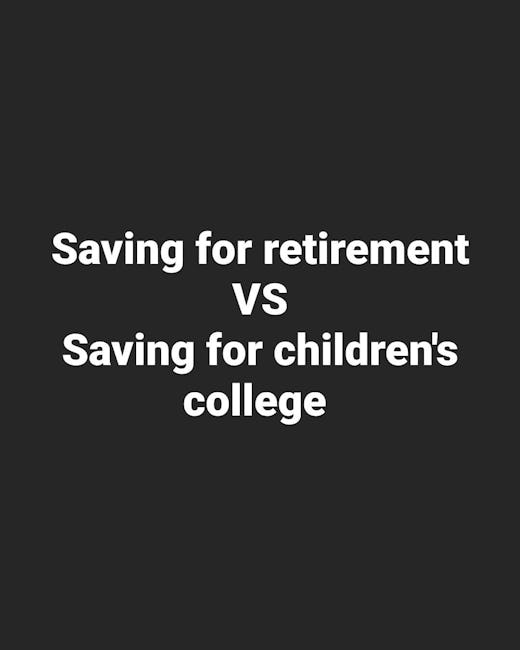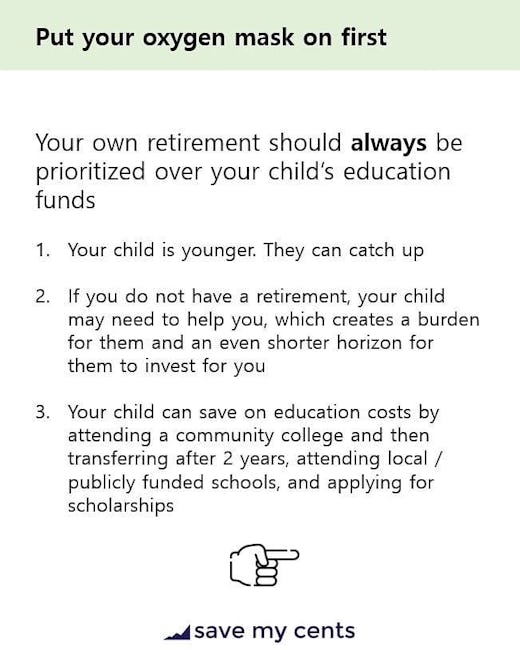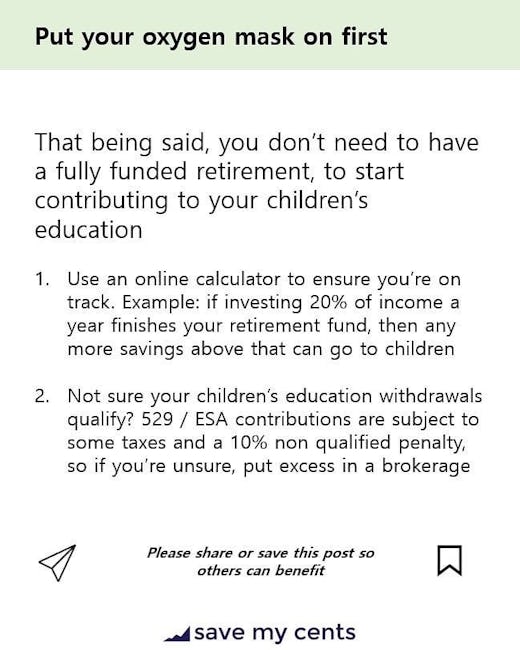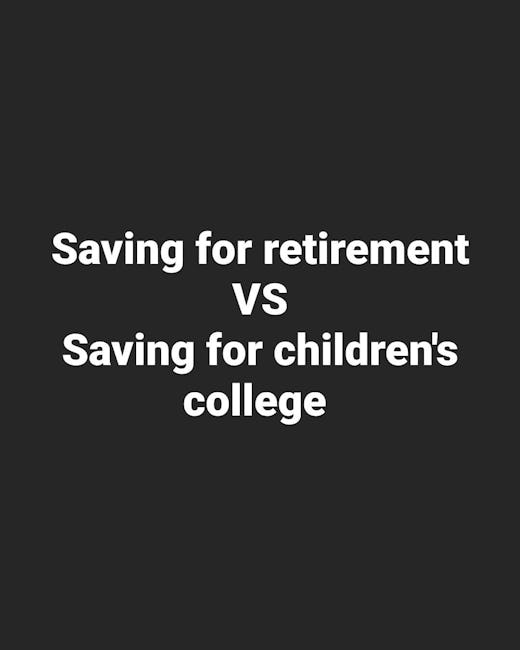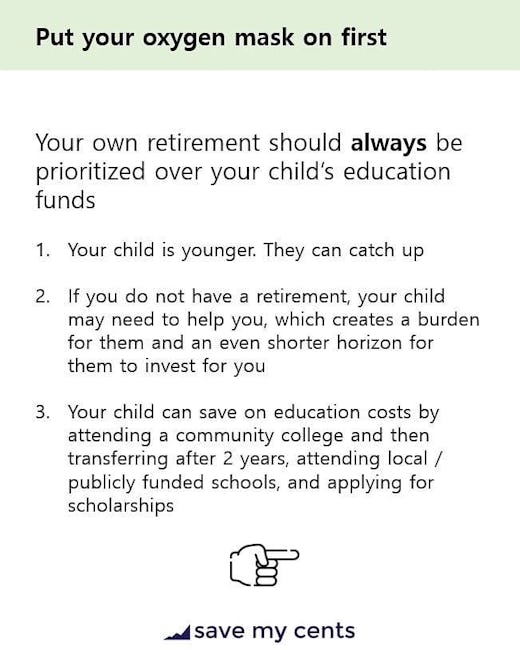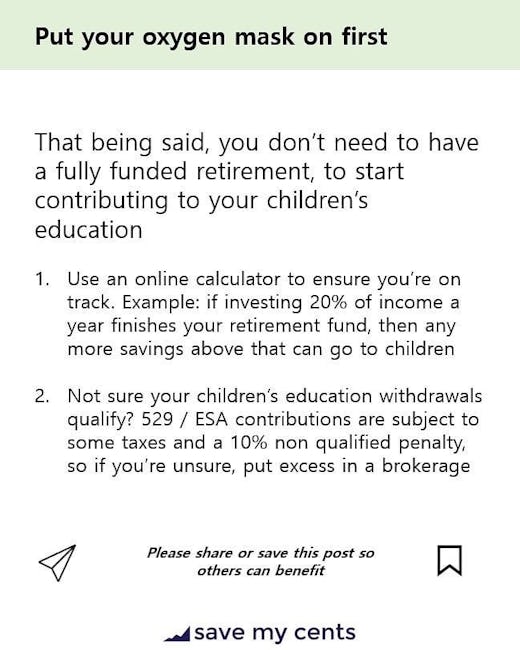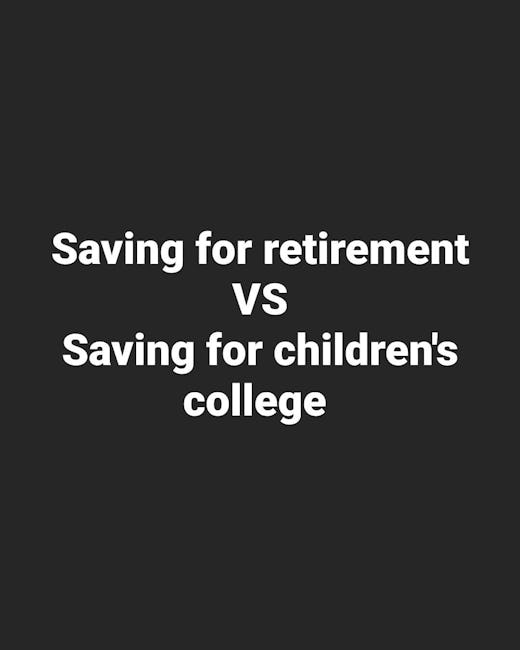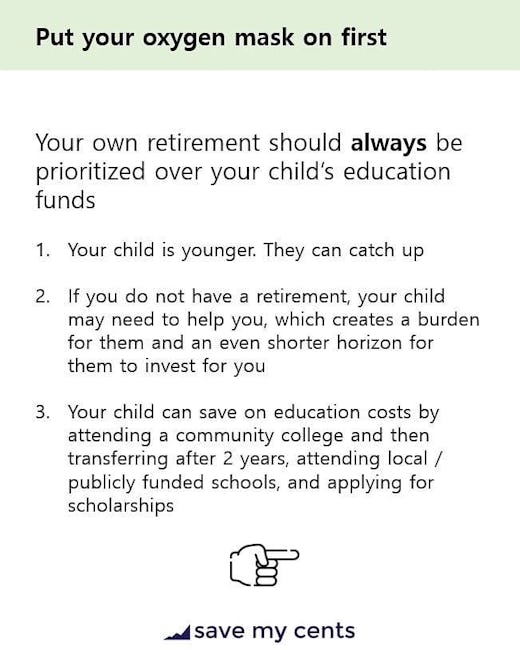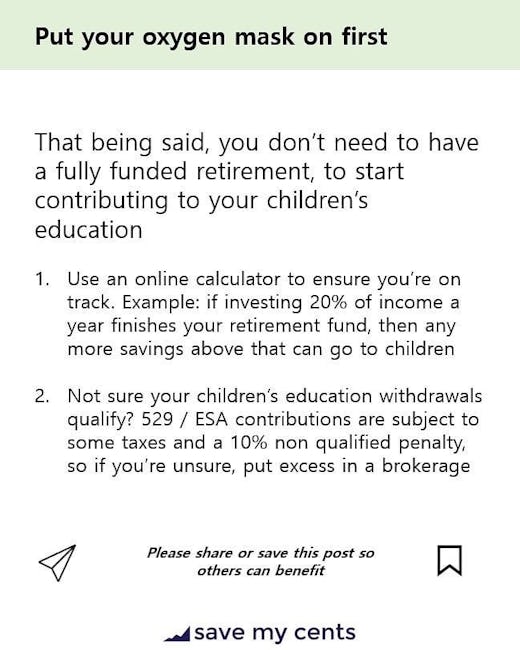 Saving Retirement VS Saving For Children's College
The Framework
How long do I have to save for retirement?
How long do my children have to save?
Can my children learn and watch now?
Put your oxygen mask on first
Your own retirement should always be prioritized over your child's education funds
Your child is younger. They can catch up
If you do not have a retirement, your child may need to help you, which creates a burden for them and an even shorter horizon for them to invest for you.
. Your child can save on education costs by attending a community college and then transferring after 2 years, attending local / publicly funded schools, and applying for scholarships.
Put your oxygen mask on first
That being said, you don't need to have a fully funded retirement, to start contributing to your children's education
Use an online calculator to ensure you're on track. Example: if investing 20% of income a year finishes your retirement fund, then any more savings above that can go to children
Not sure your children's education withdrawals qualify? 529 / ESA contributions are subject to some taxes and a 10% non qualified penalty, so if you're unsure, put excess in a brokerage.
Please share or save this post so others can benefit
More booklets by Shang
More Finance & Accounting booklets
Your recently viewed booklets
See all booklets