Booklet
Save My Retirement Masterclass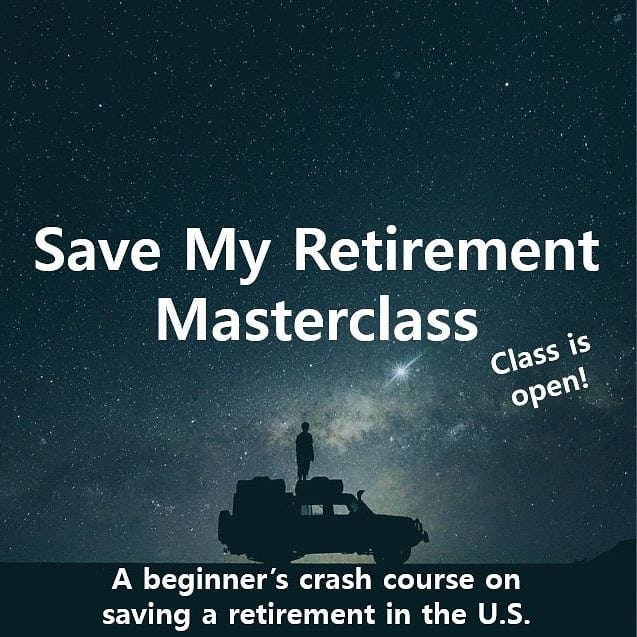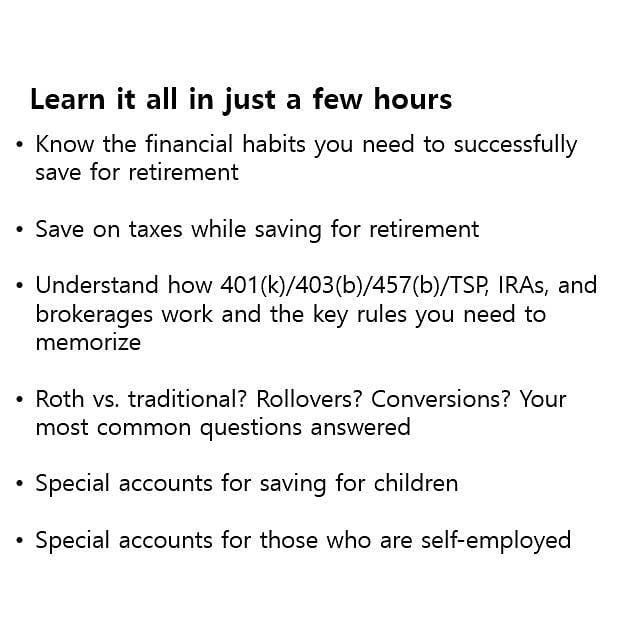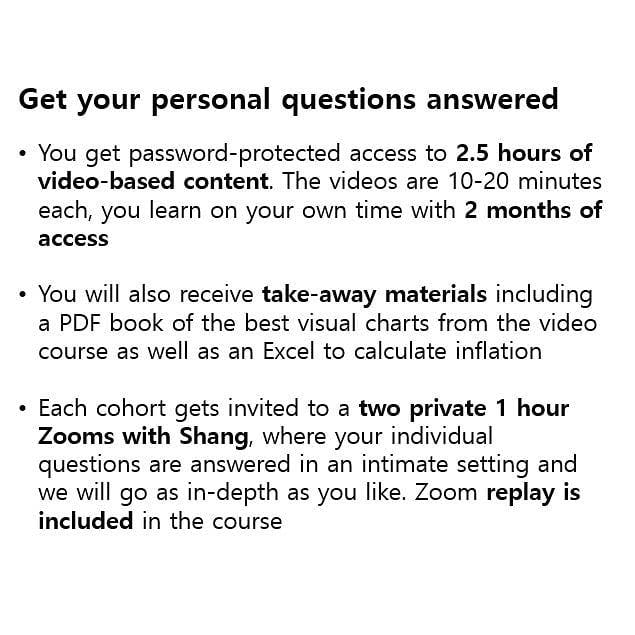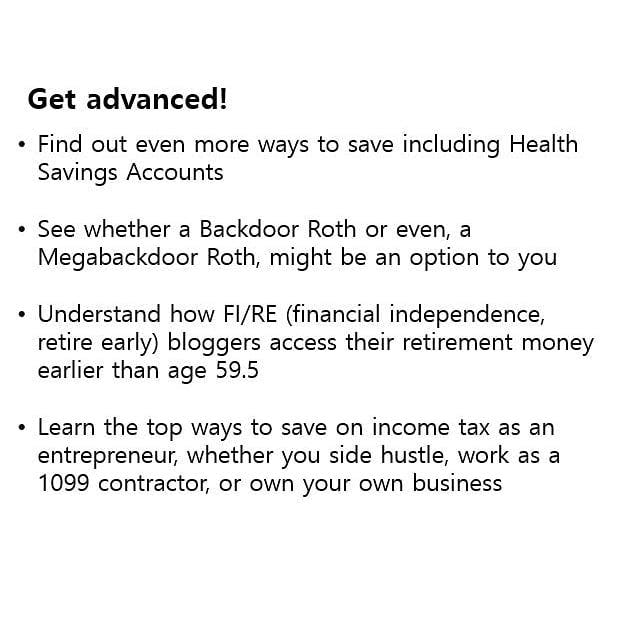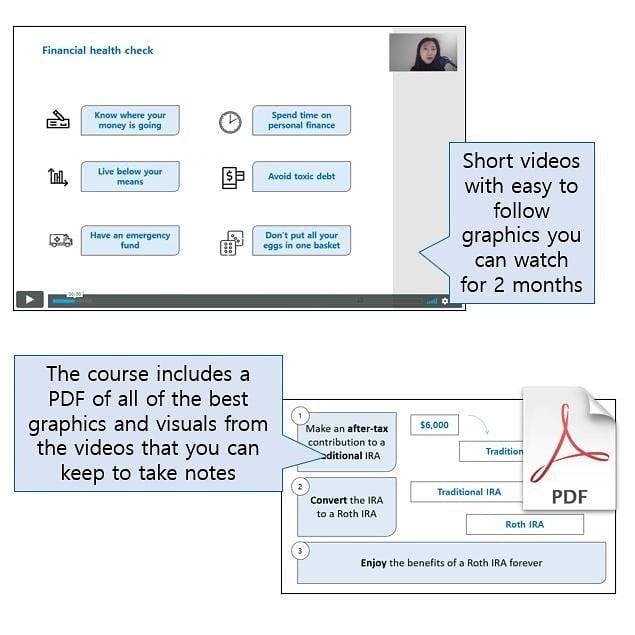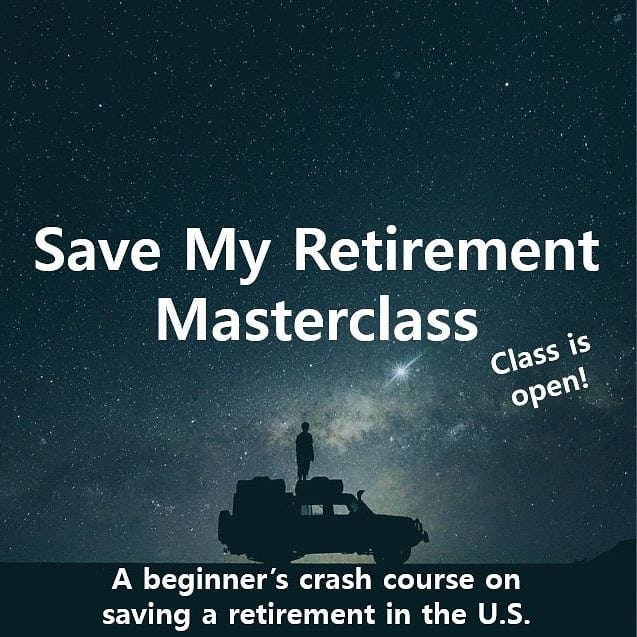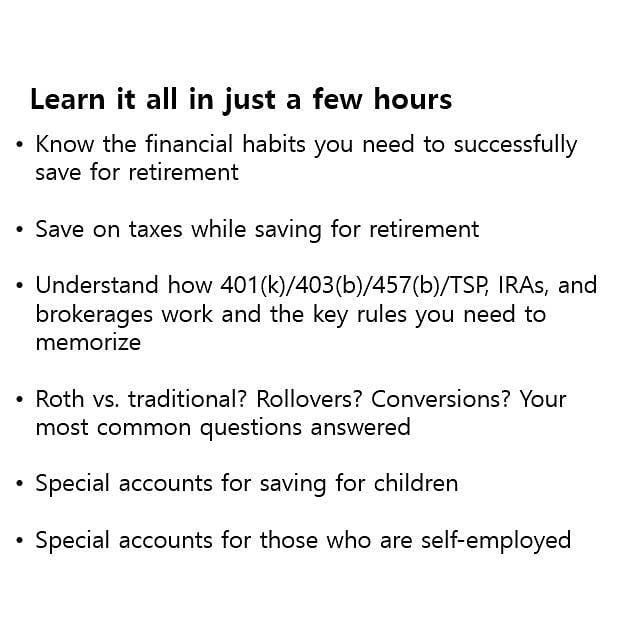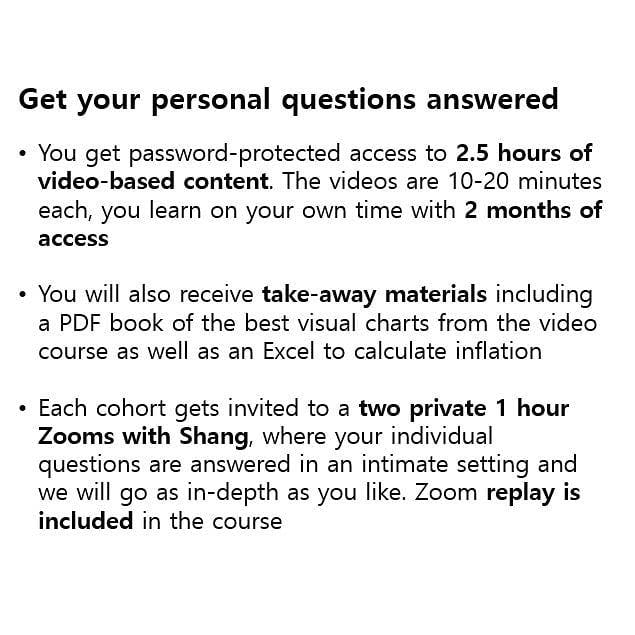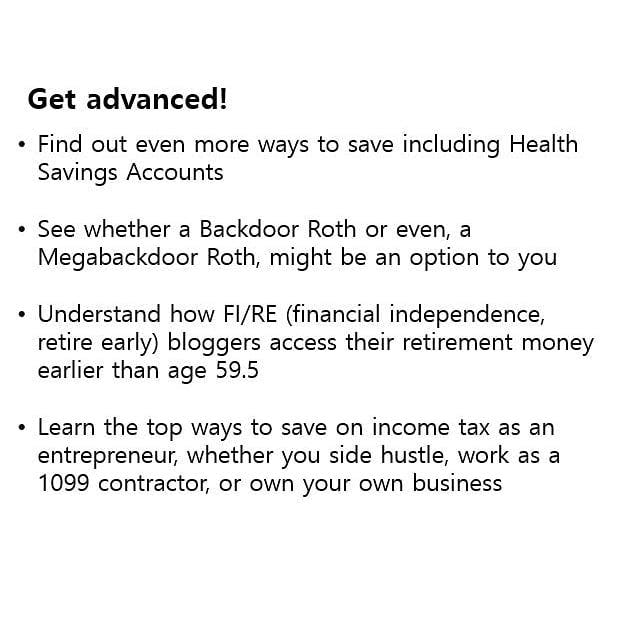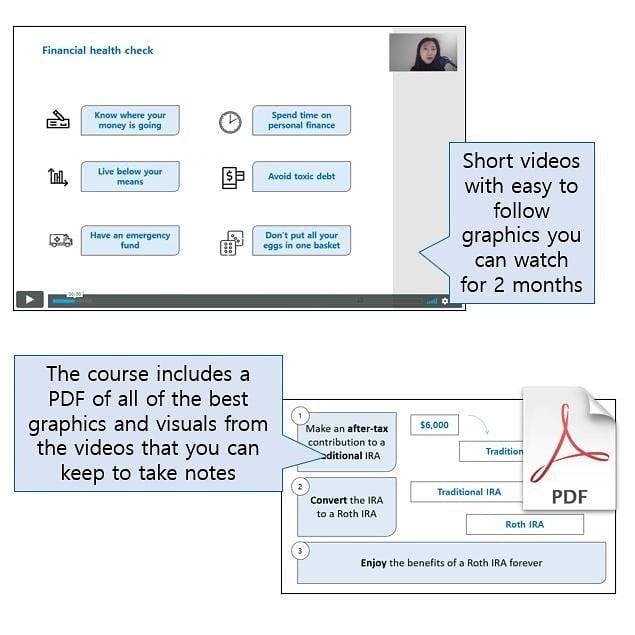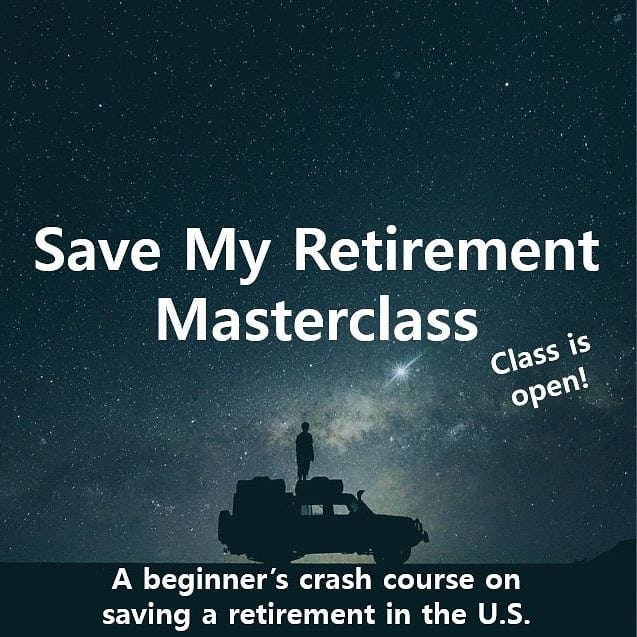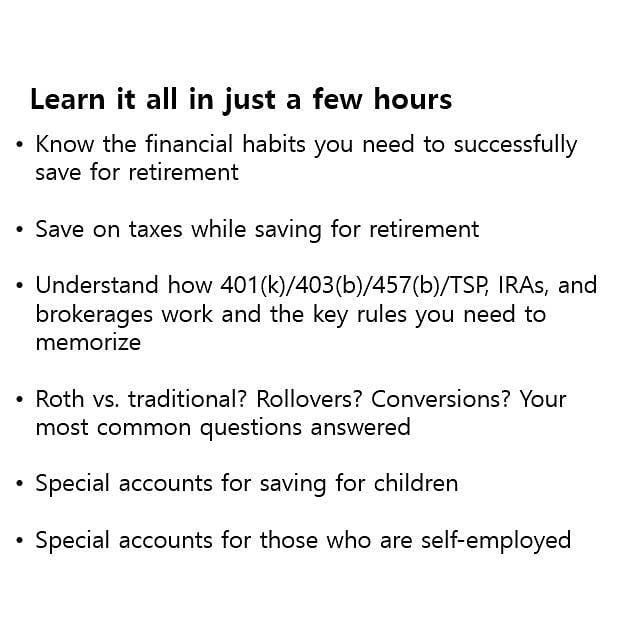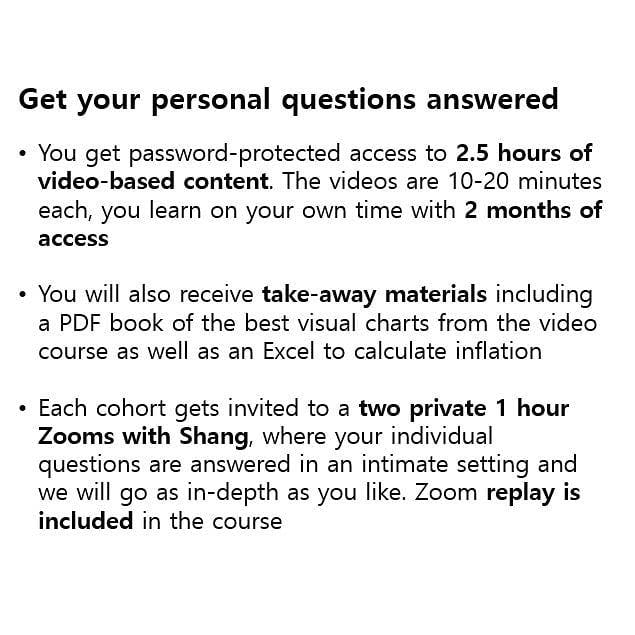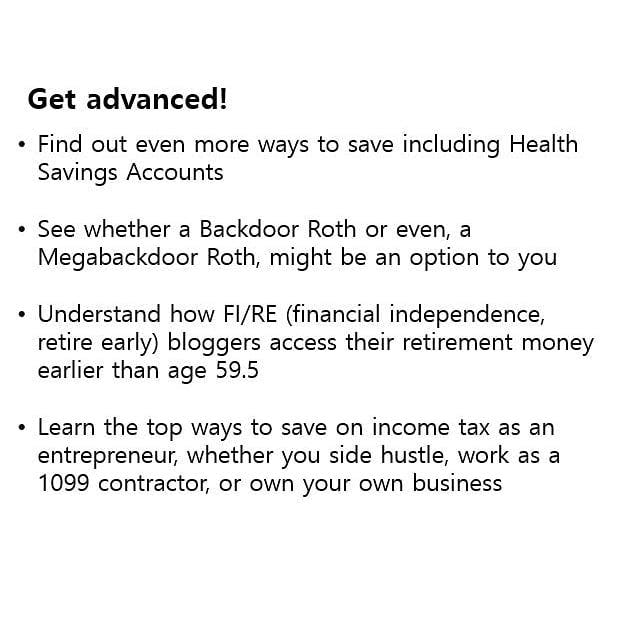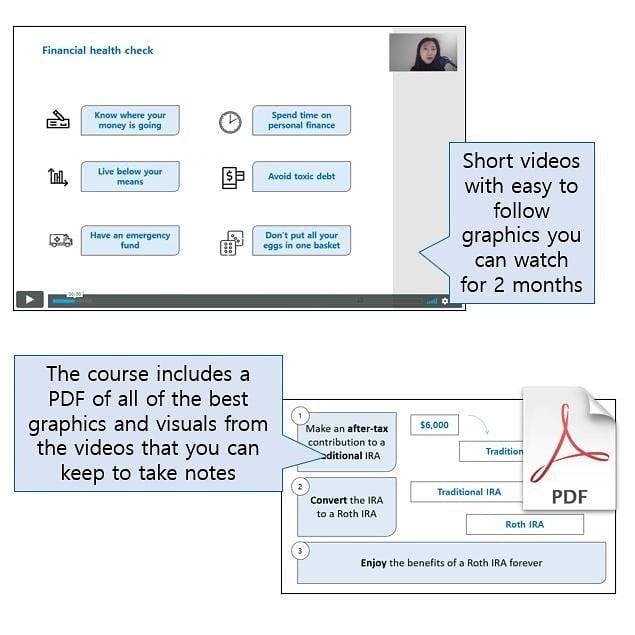 Save My Retirement Master Class
Learn it all in just a few hours
* Know the financial habits you need to successfully save for retirement
* Save on taxes while saving for retirement
* Understand how 401(k)/403(b)/457(b)/TSP, IRAs, and brokerages work and the key rules you need to memorize
* Roth vs. traditional? Rollovers? Conversions? Your most common questions answered
* Special accounts for saving for children
* Special accounts for those who are self-employed
Get advanced!
* Find out even more ways to save including Health Saving Accounts
* See whether a Backdoor Roth or even, a Megabackdoor Roth, might be an option to you
* Understand how FI/RE (Financial independence, retire early) bloggers access their retirement money earlier than age 59.5
* Learn the top ways to save on income tax as an entrepreneur, whether you side hustle, work as a 1099 contractor, or own your own business.
Get Your Personal questions answered
* You get password-protected access to 2.5 hours of video-based content. The videos are 10-20 minutes each, you learn on your own time with two months of access
* You will also receive take-away materials including a PDF book of the best visual charts from the video course as welll as an excel to calculate inflation
* Each cohort gets invited to a two private 1 hour Zooms with Shang, where your individual questions are answered in an intimate setting and we will go as in-depth as you like. Zoom reply is included in the course.
- Short videos with easy to follow graphics you can watch for 2 months
- The course includes a PDF of all of the best graphics and visuals from the videos that you can kepp to take notes
More booklets by Shang
More Finance & Accounting booklets
Your recently viewed booklets
See all booklets