Booklet
Rules Of Clean Design Design Like A Minimalist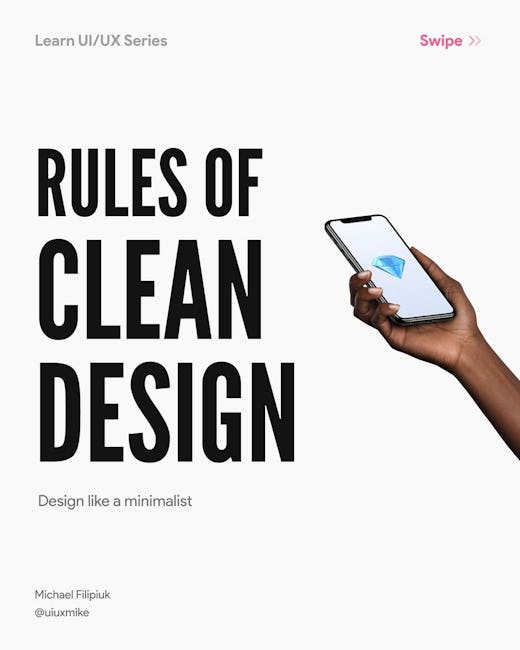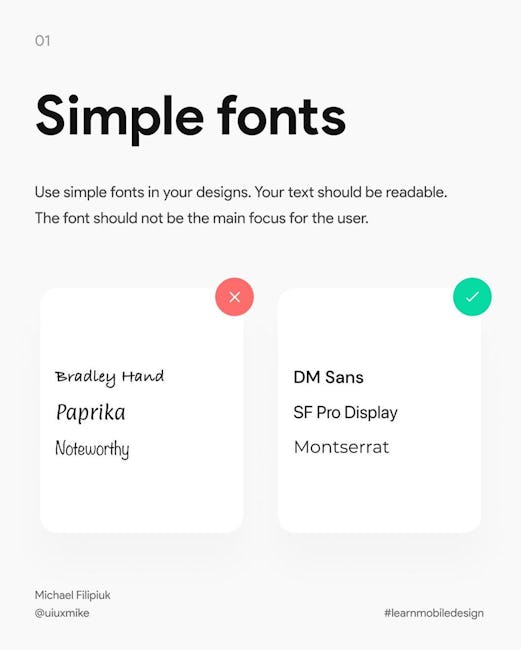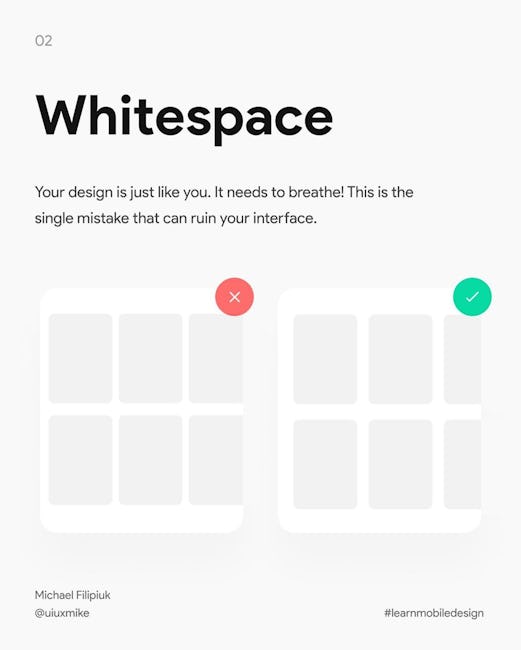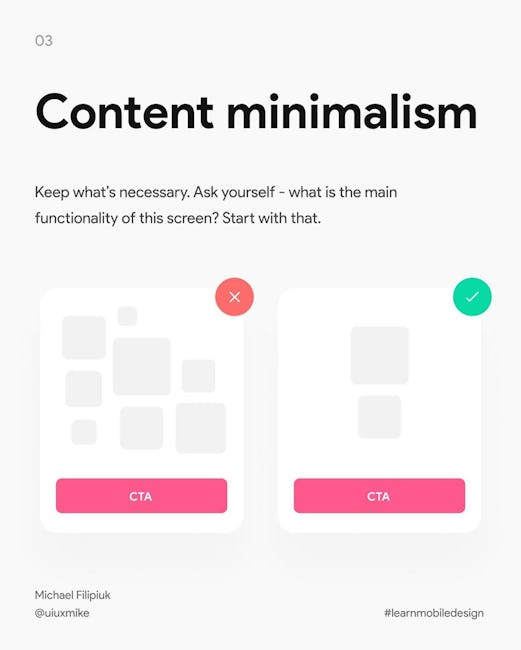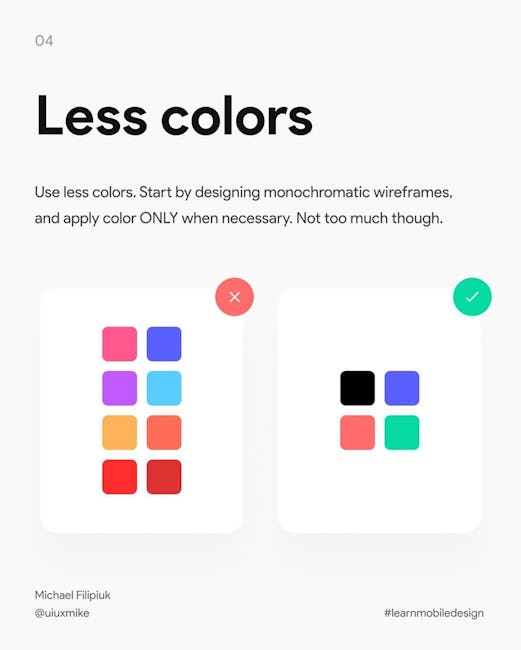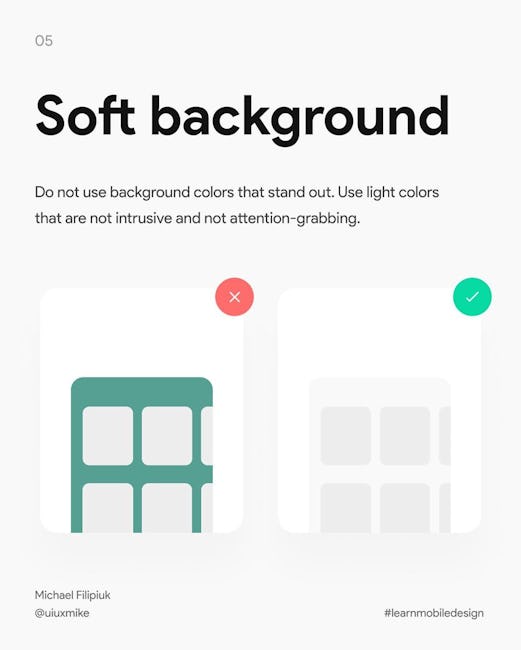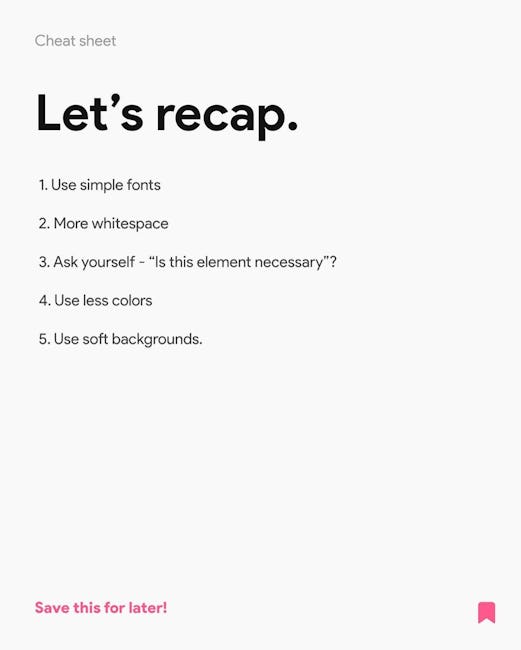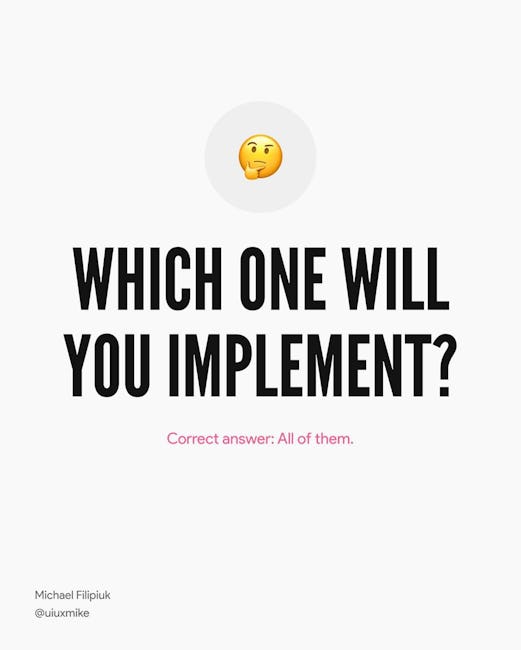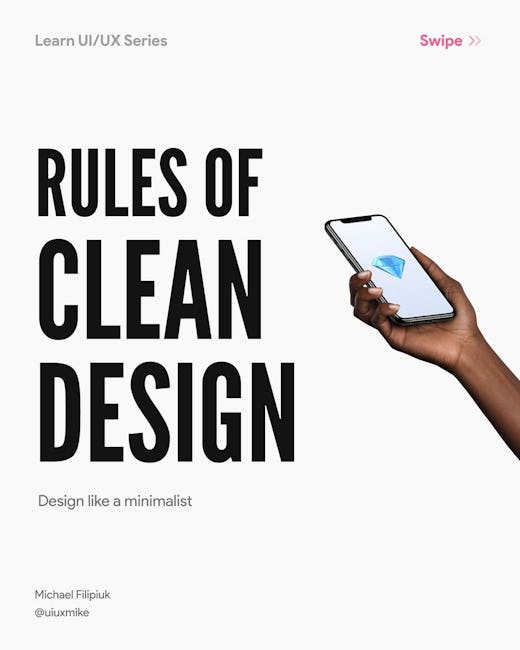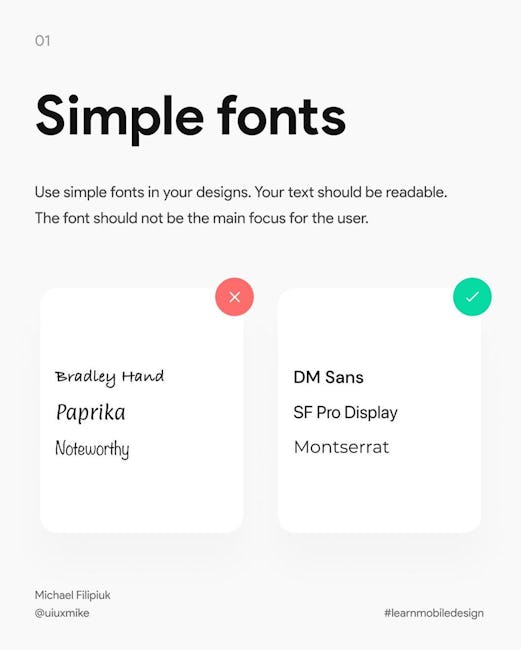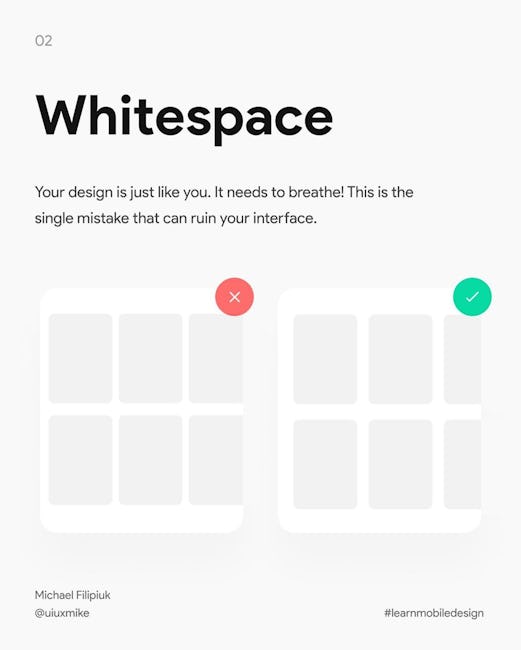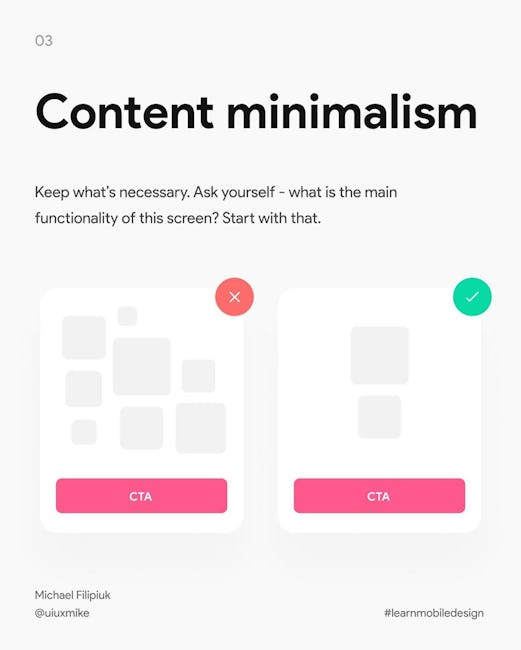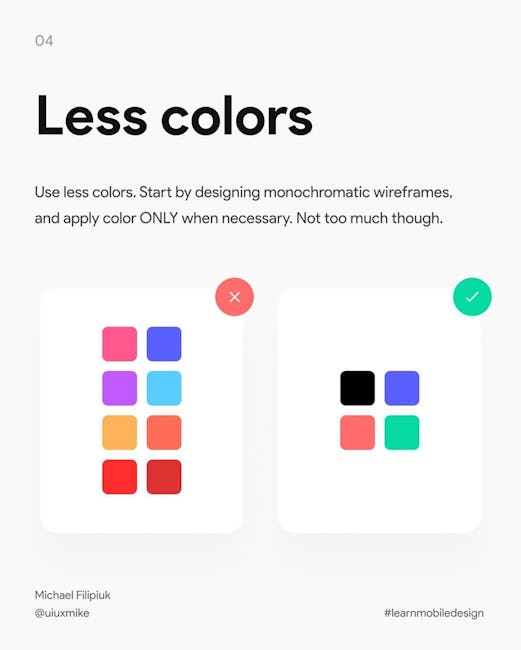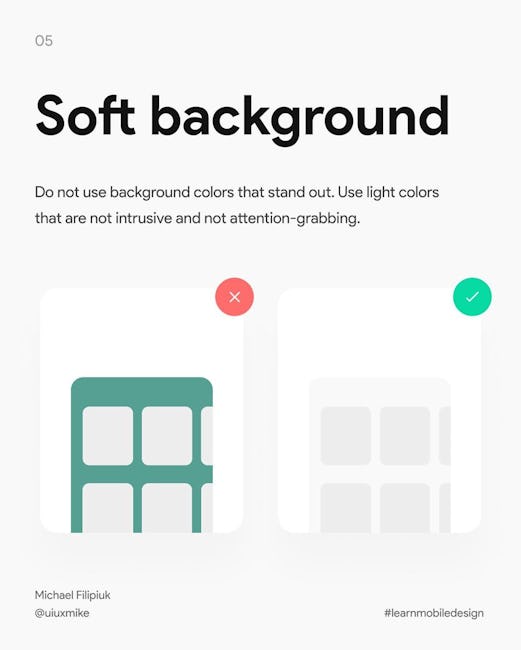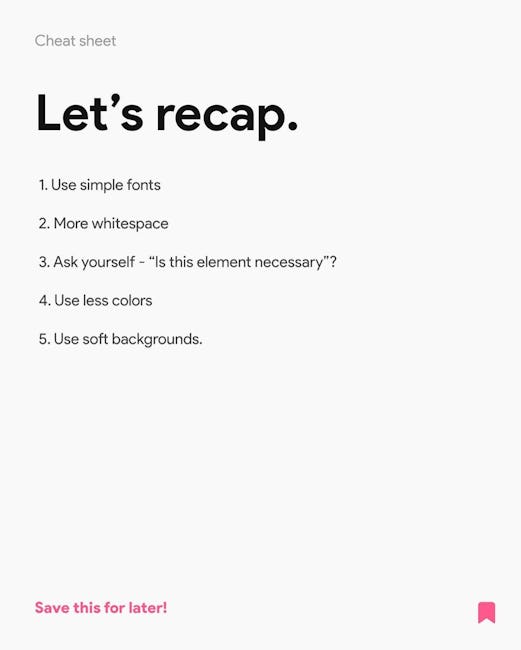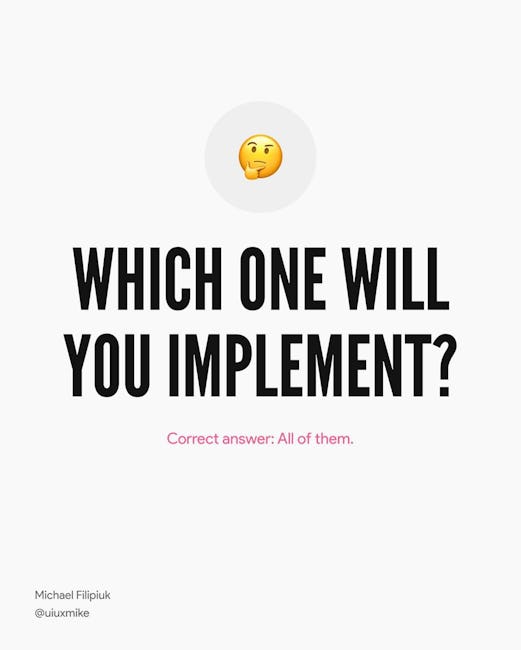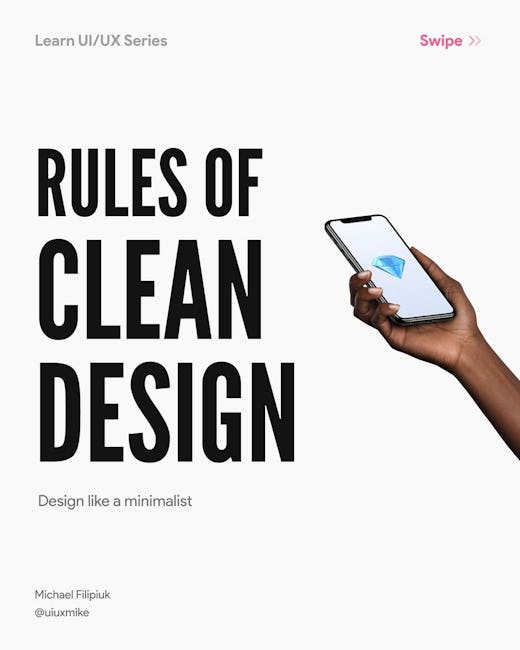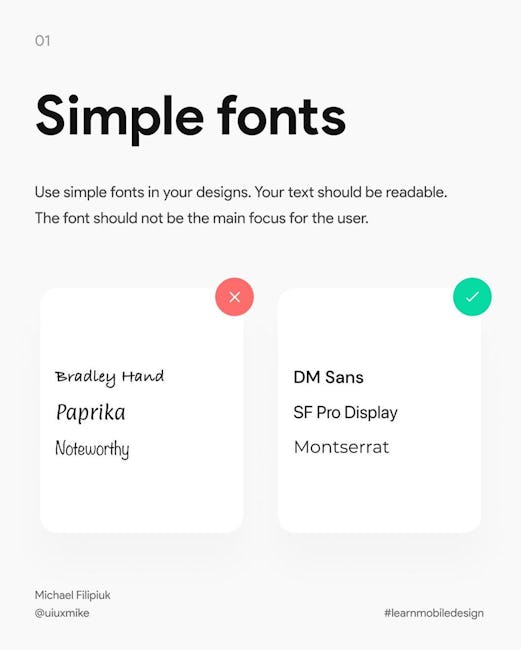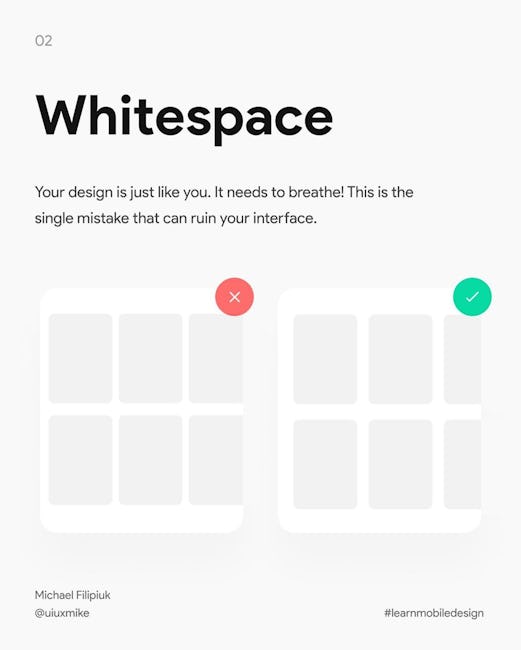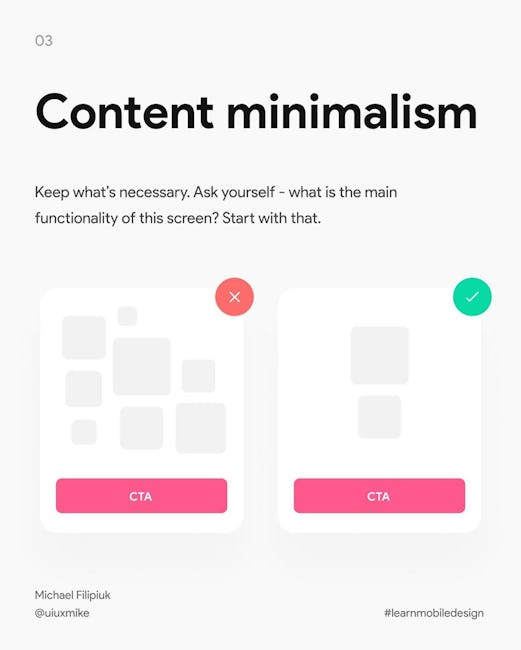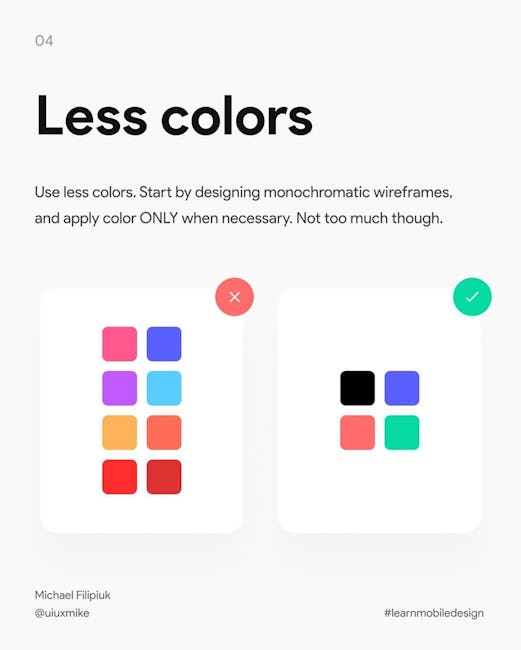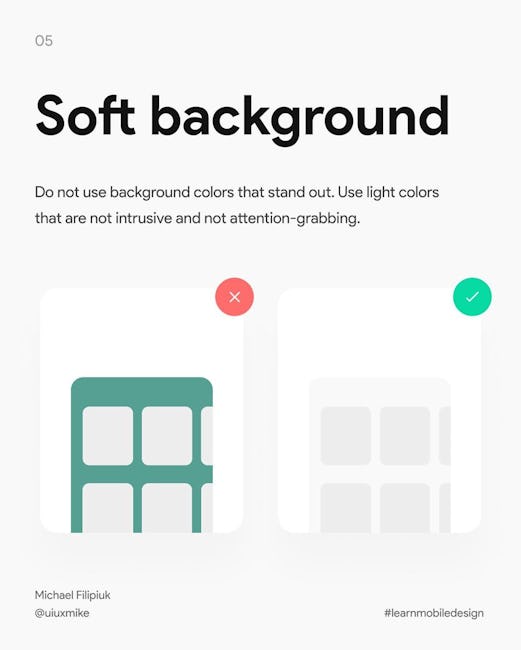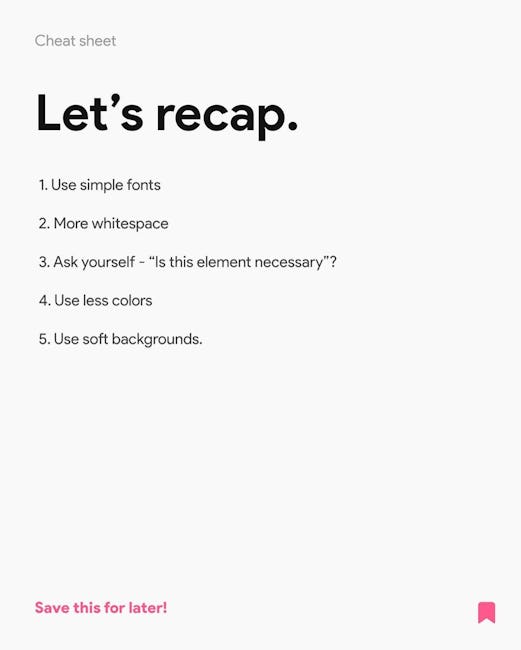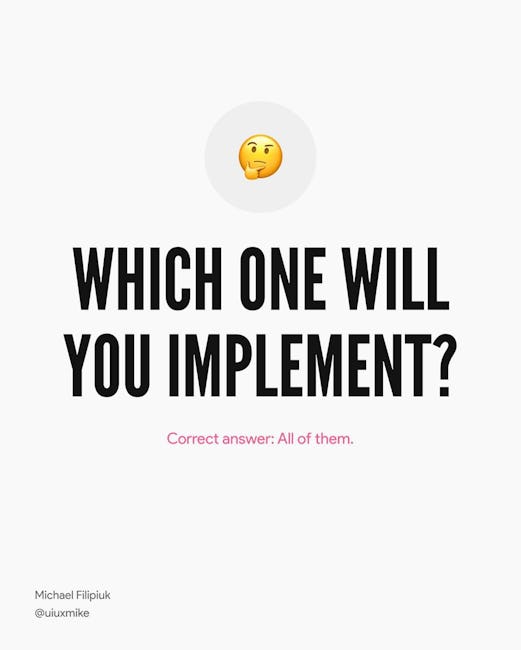 RULES OF CLEAN DESIGN
Design like a minimalist
Simple fonts
Use simple fonts in your designs. Your text should be readable. The font should not be the main focus for the user.
Whitespace
Your design is just like you. It needs to breathe! This is the single mistake that can ruin your interface.
Content minimalism
Keep what's necessary. Ask yourself - what is the main functionality Of this screen? Start with that.
Less colors
use less colors. Start by designing monochromatic wireframes. and apply color ONLY when necessary. Not too much though.
Soft background
Ch not use background colors that stand out. Use light colors that are not intrusive and not attention-grabbing.
Let's recap.
Use simple fonts
More whitespace
Ask yourself - 'Is this element necessary'?
Use less colors
Use soft backgrounds.
More booklets by Michael Filipiuk
More Design booklets
Your recently viewed booklets
See all booklets