Booklet
Responsibilities of UX design roles in the real world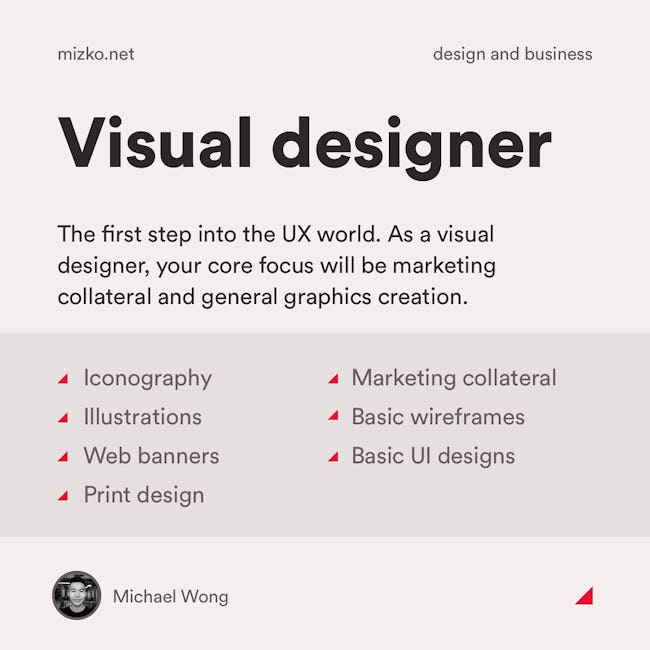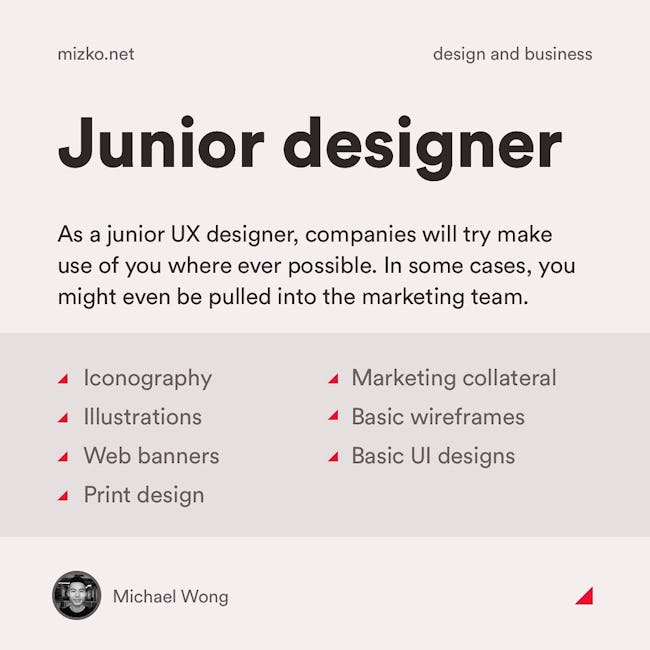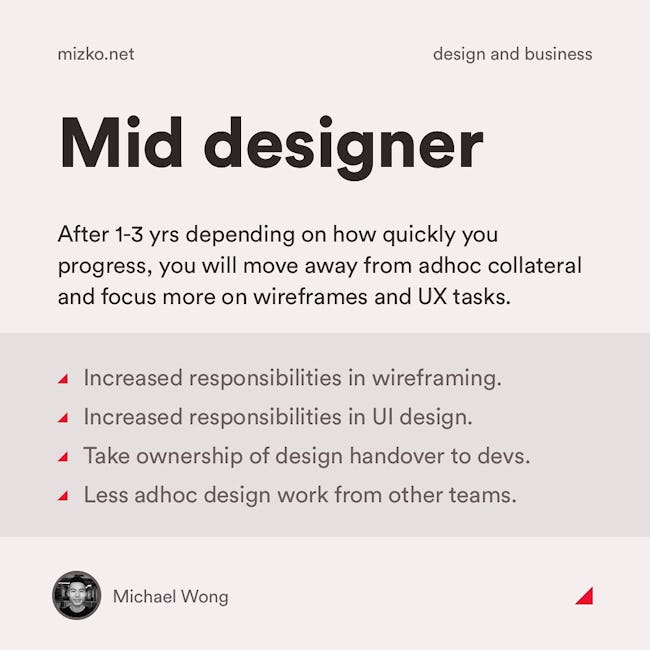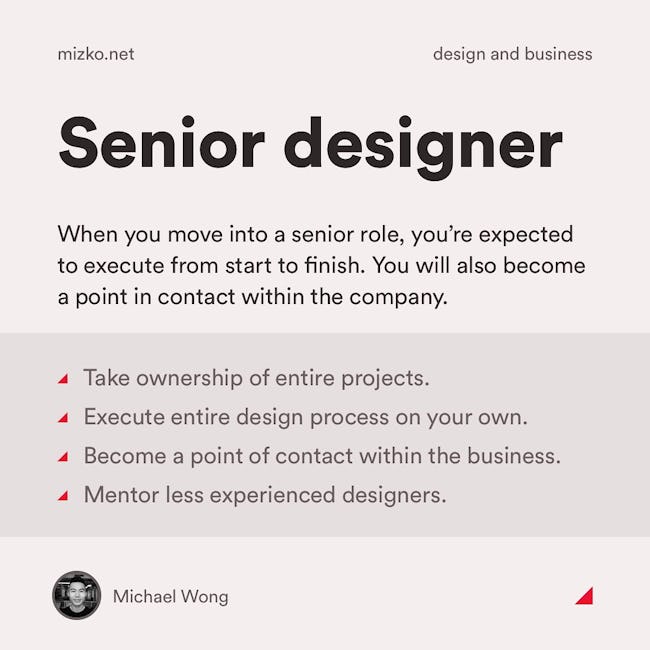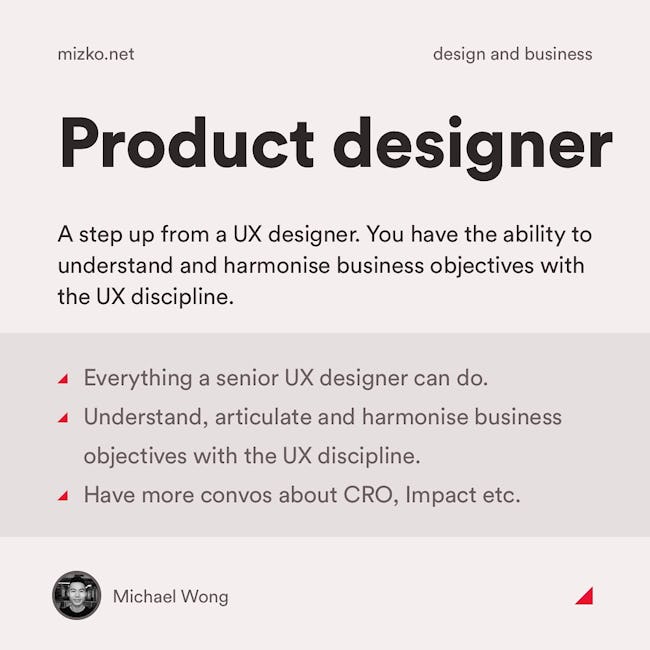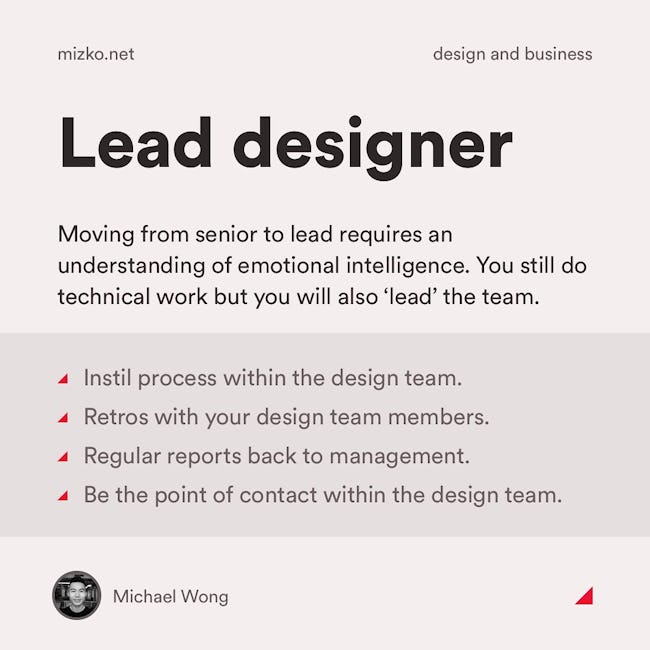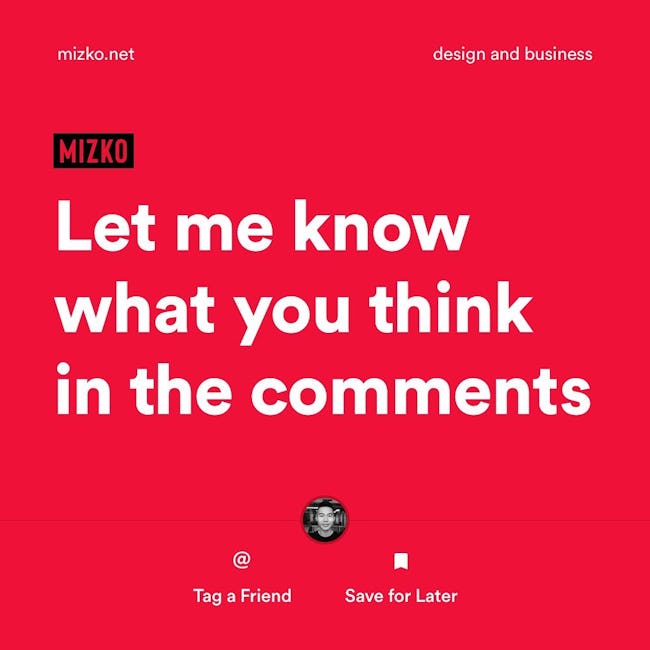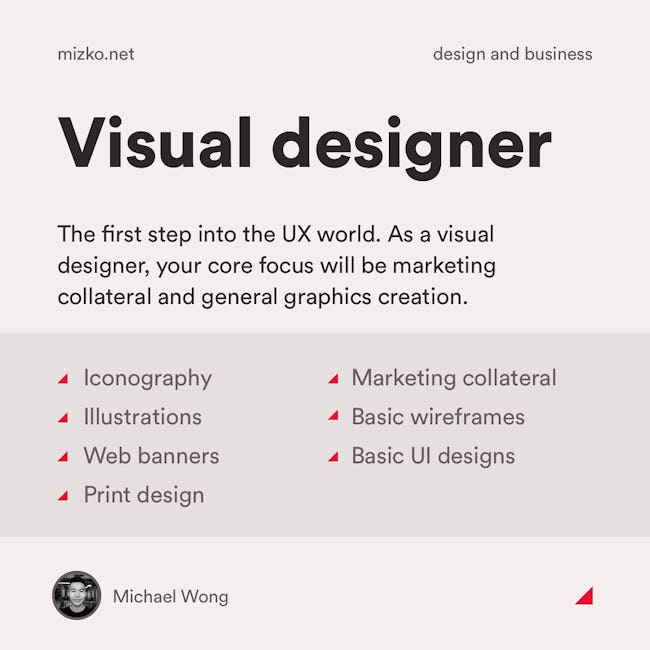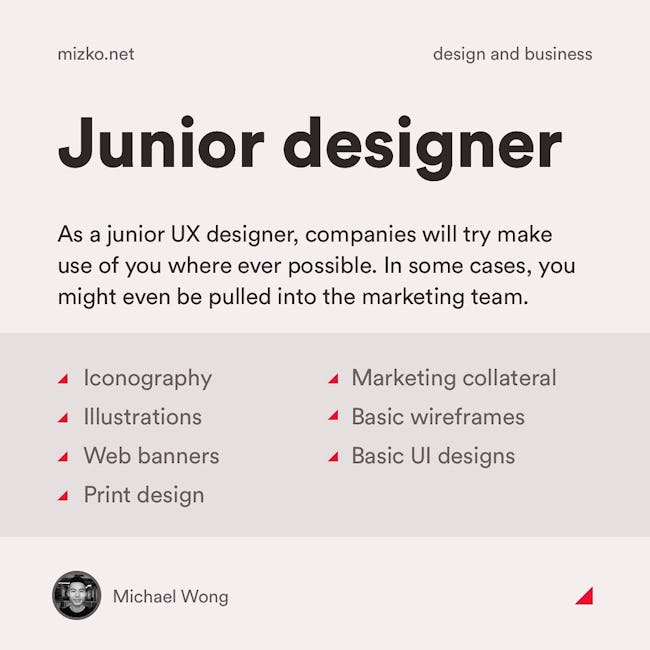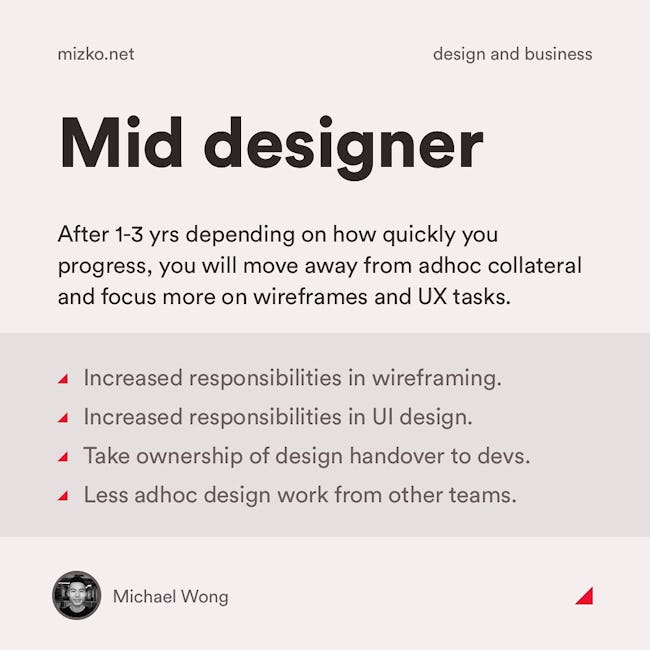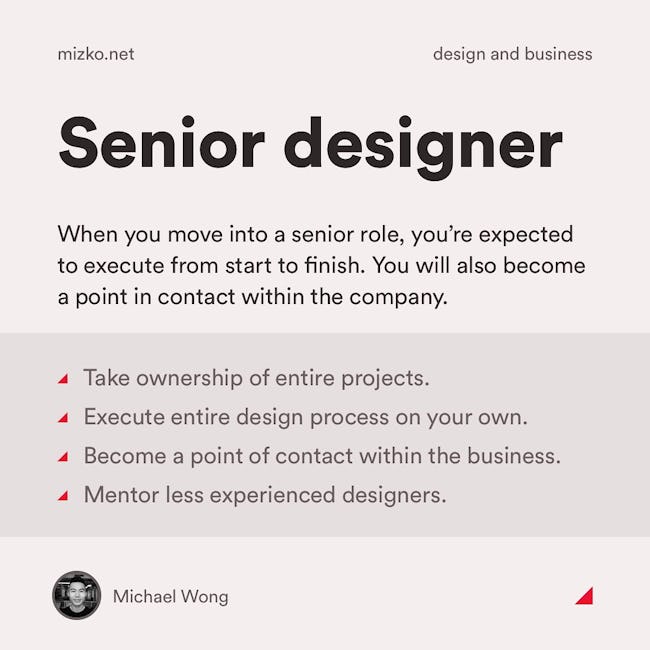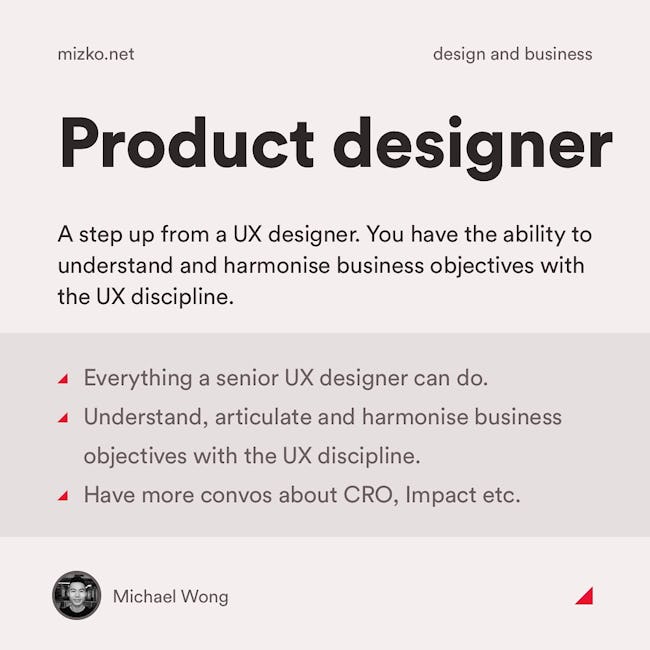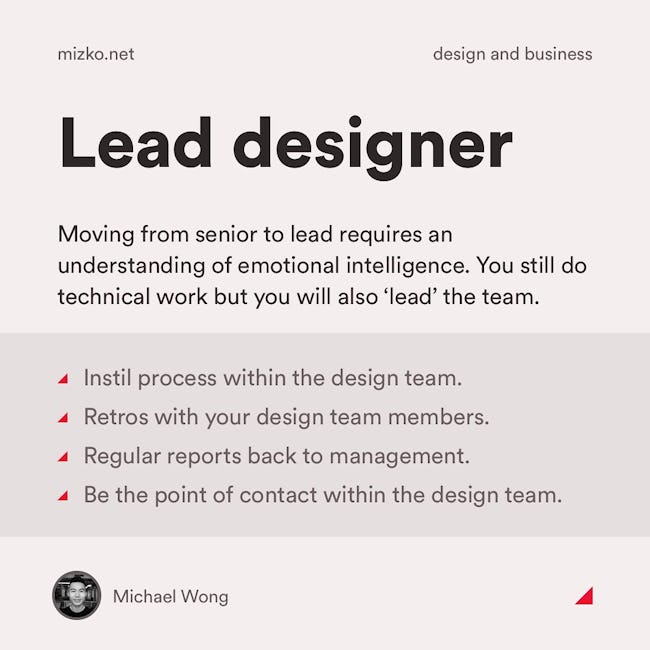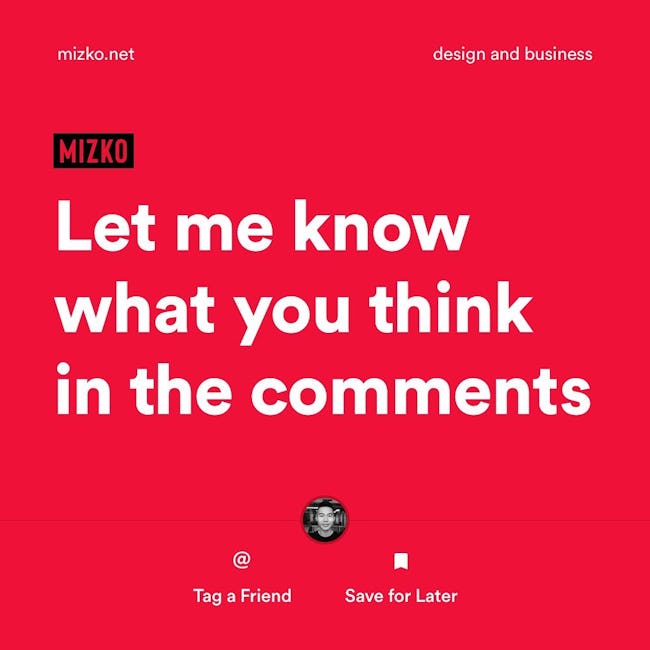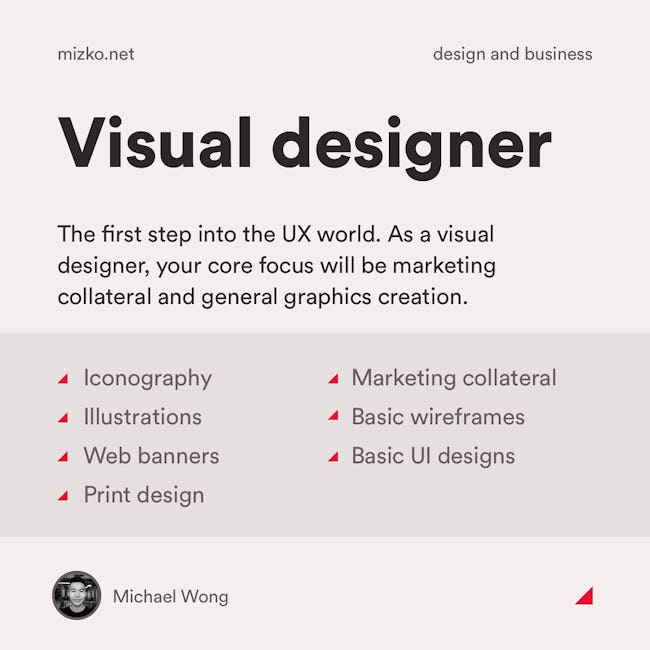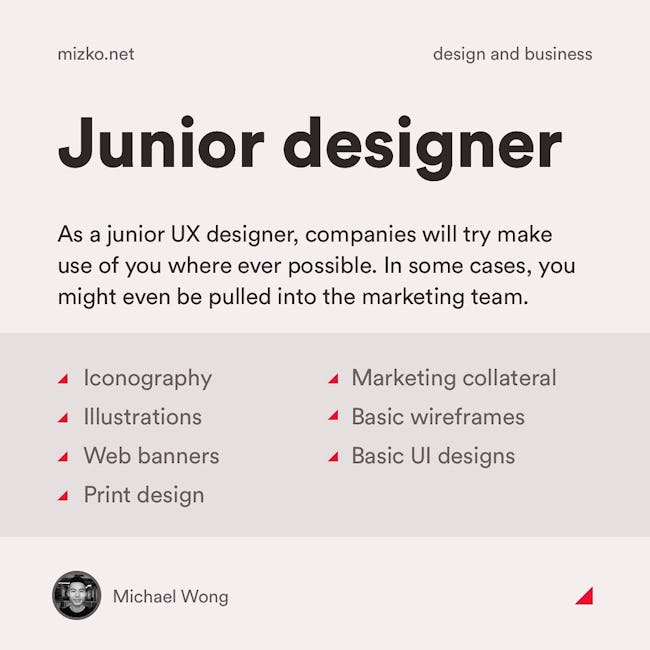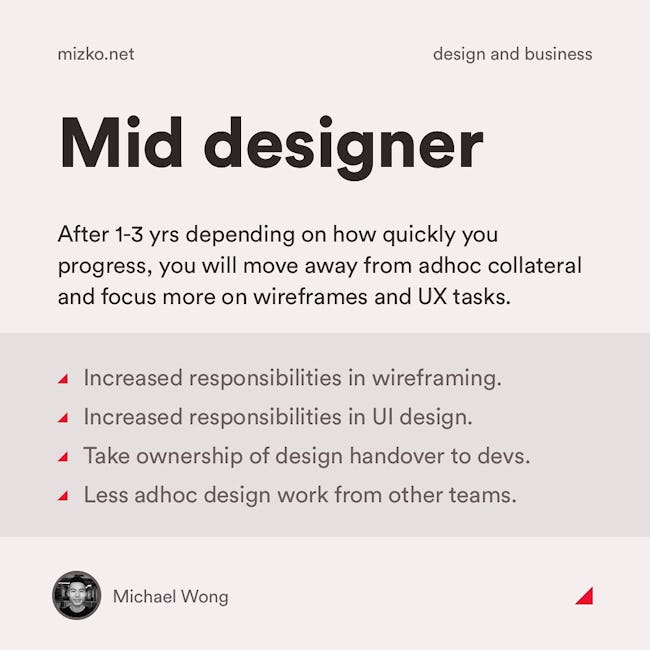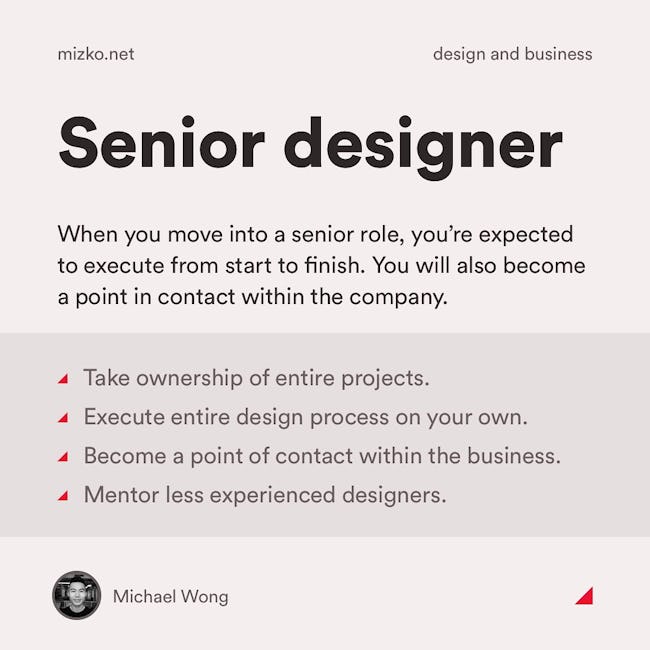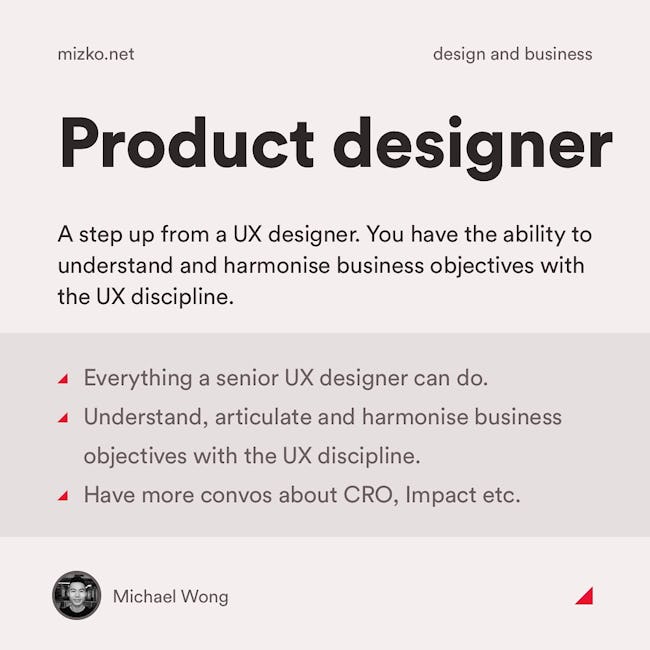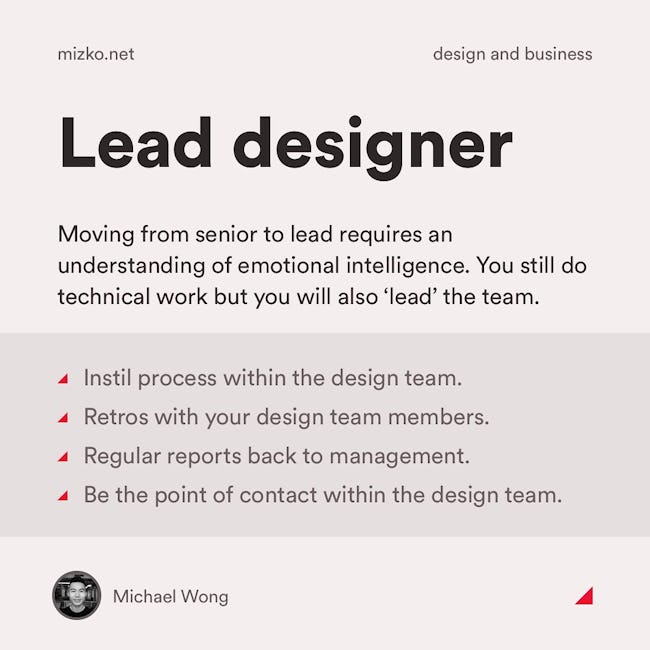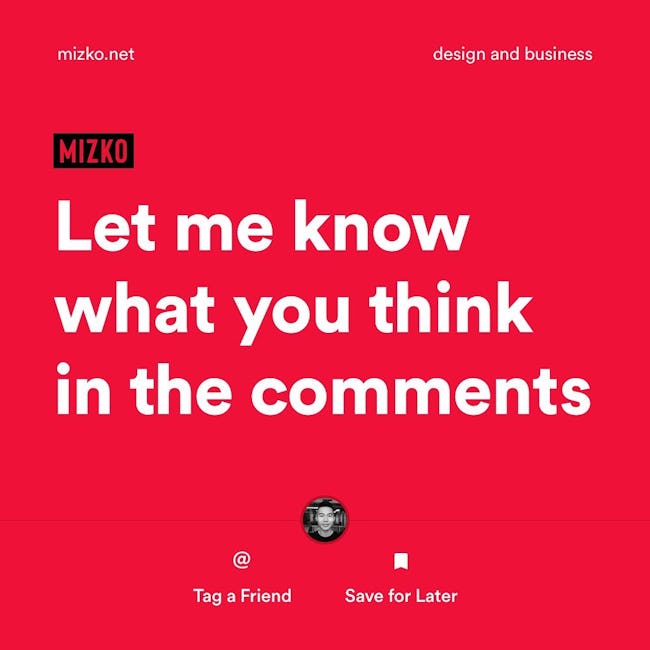 sample
Visual designer
The first step into the UX world. As a visual designer, your core focus will be marketing collateral and general graphics creation.
Junior designer
As a junior UX designer, companies will try make use of you where ever possible. In some cases, you might even be pulled into the marketing team.
Mid designer
After 1-3 yrs depending on how quickly you progress, you will move away from adhoc collateral and focus more on wireframes and UX tasks.
Senior designer
When you move into a senior role, you're expected to execute from start to finish. You will also become a point in contact within the company.
Product designer
A step up from a UX designer. You have the ability to understand and harmonise business objectives with the UX discipline.
Lead designer
Moving from senior to lead requires an understanding of emotional intelligence. You still do technical work but you will also 'lead' the team.
More booklets by Michael Wong
More Design booklets
Your recently viewed booklets
See all booklets