Booklet
Reducing Cognitive Load With Design Principles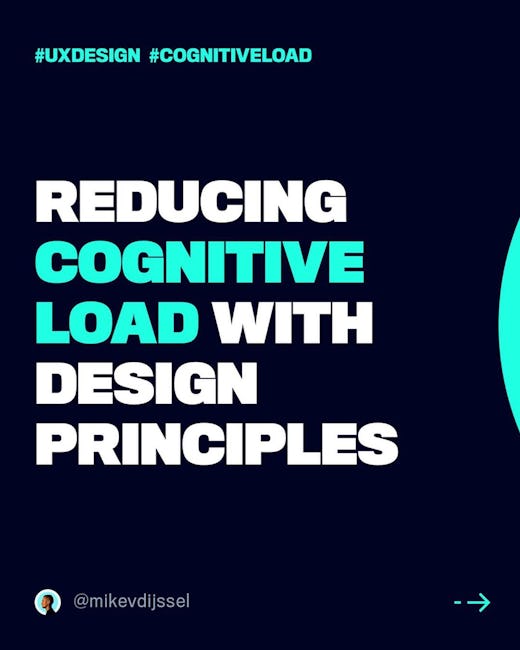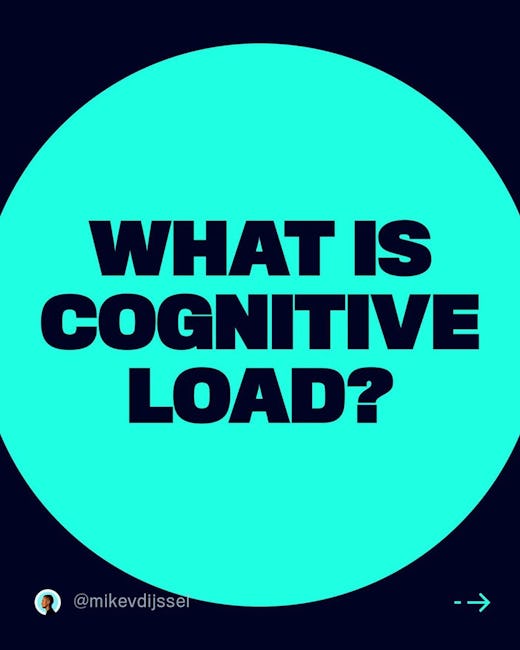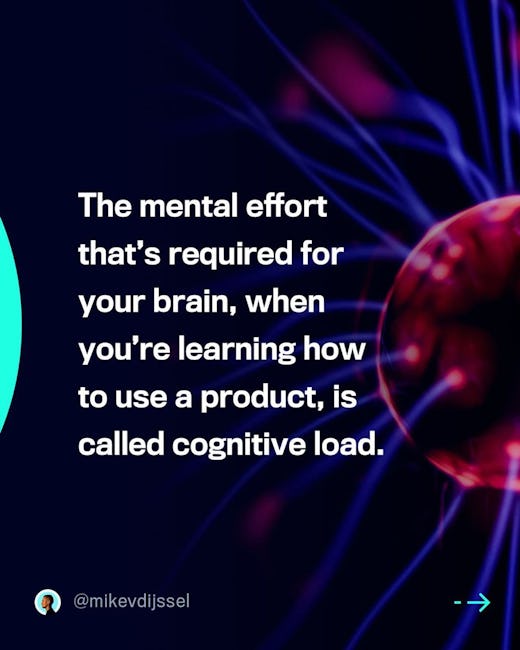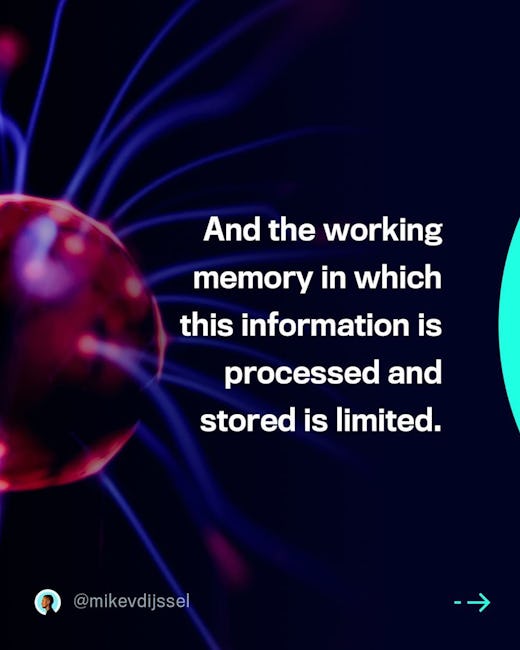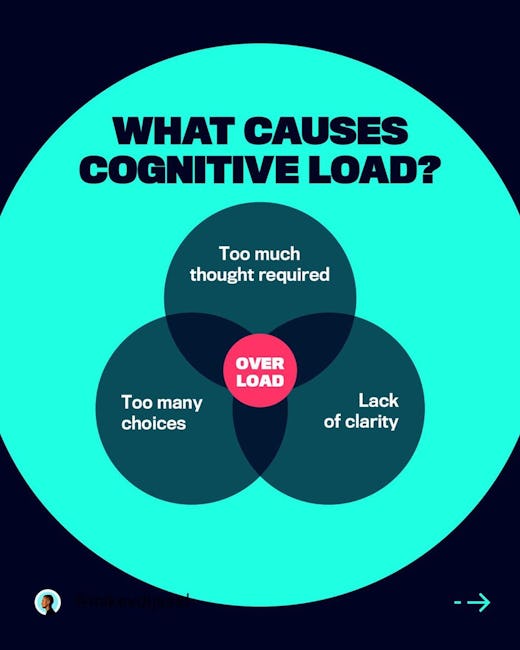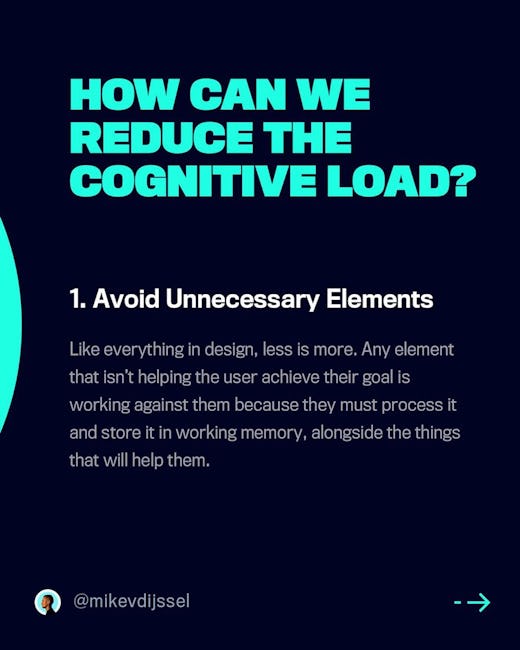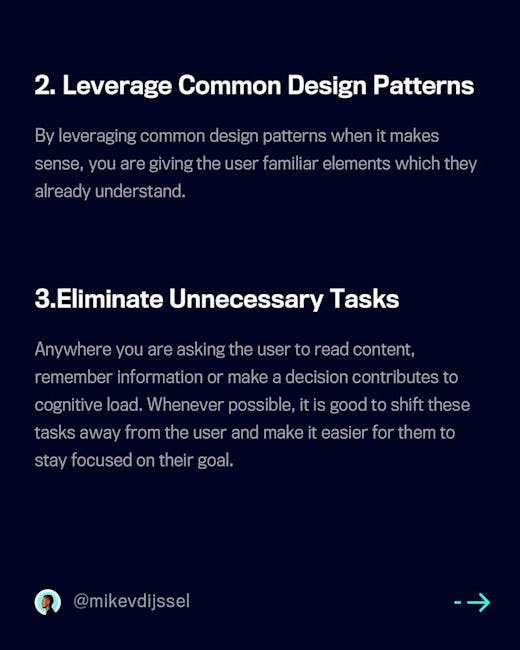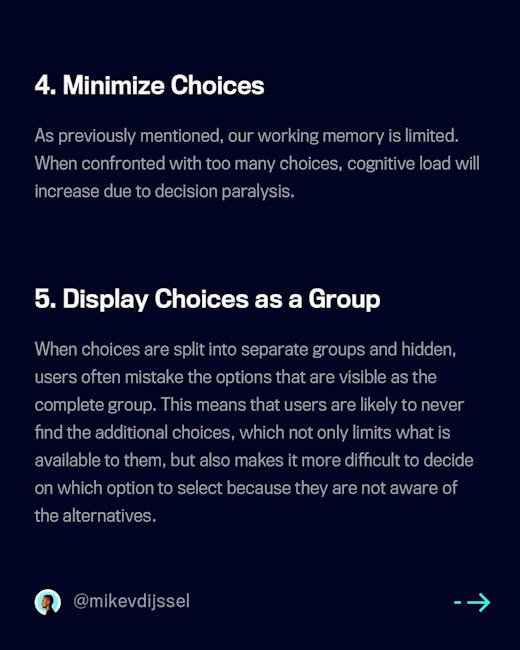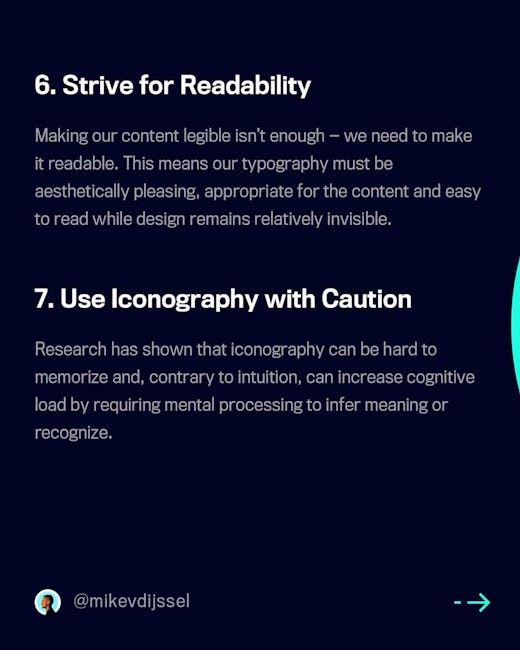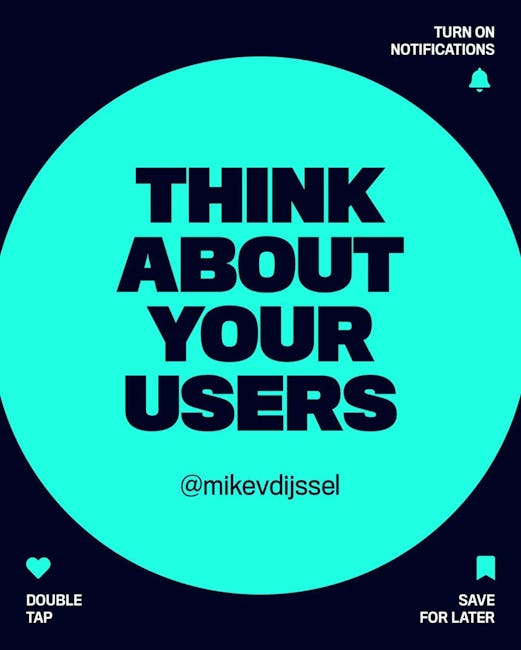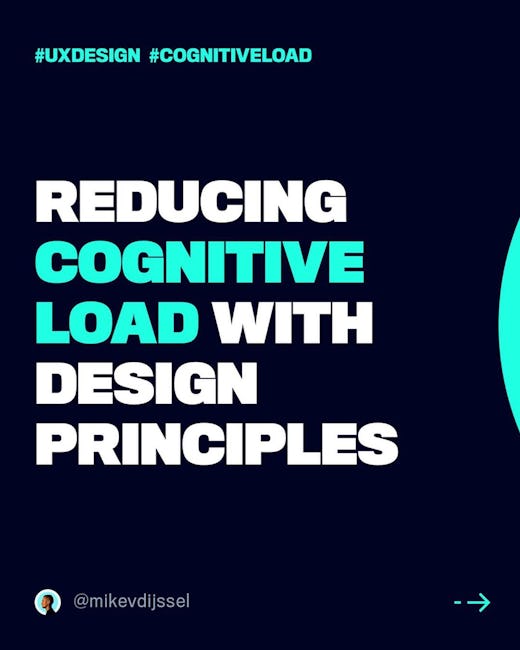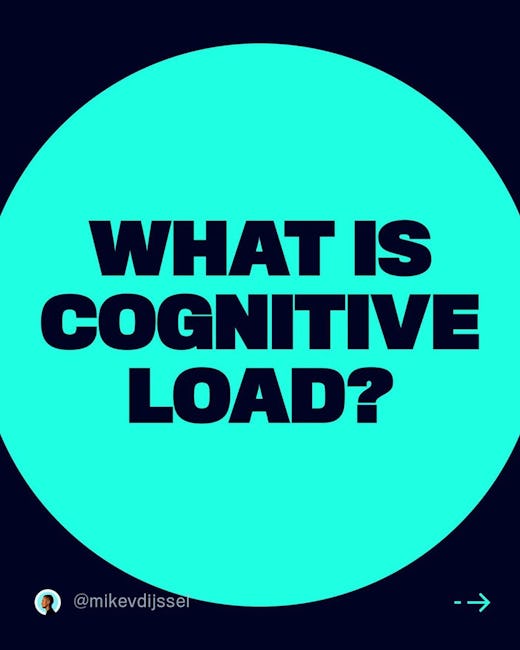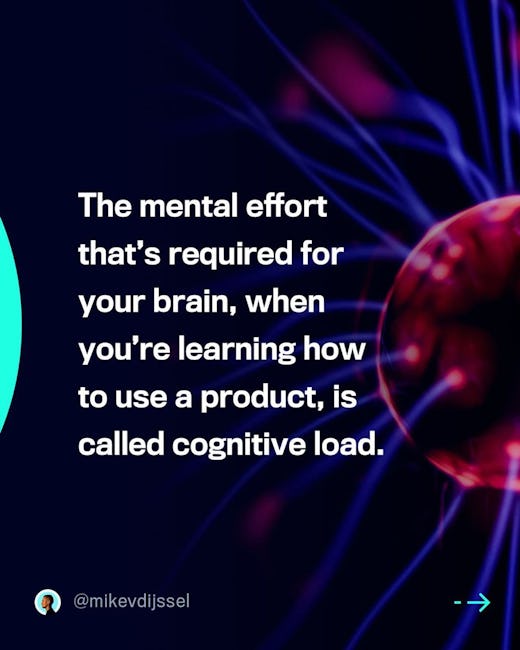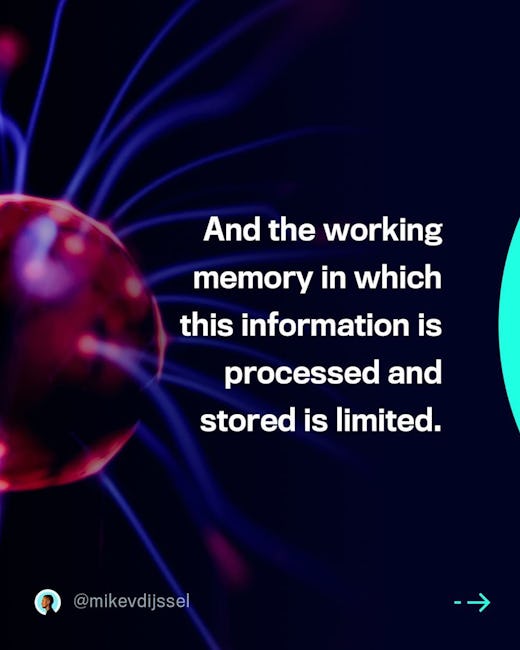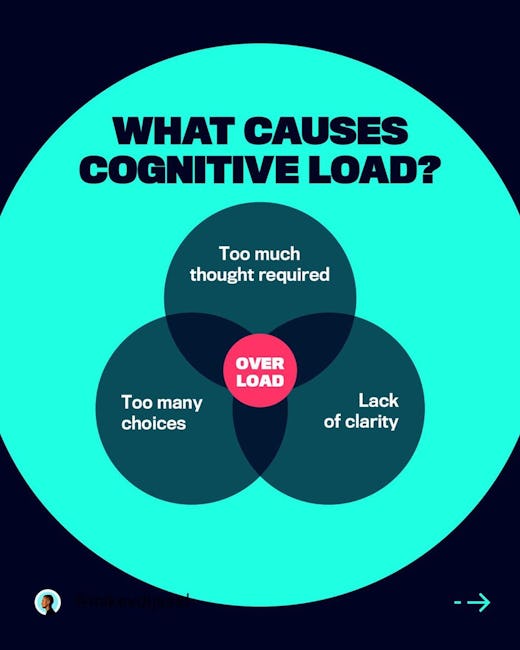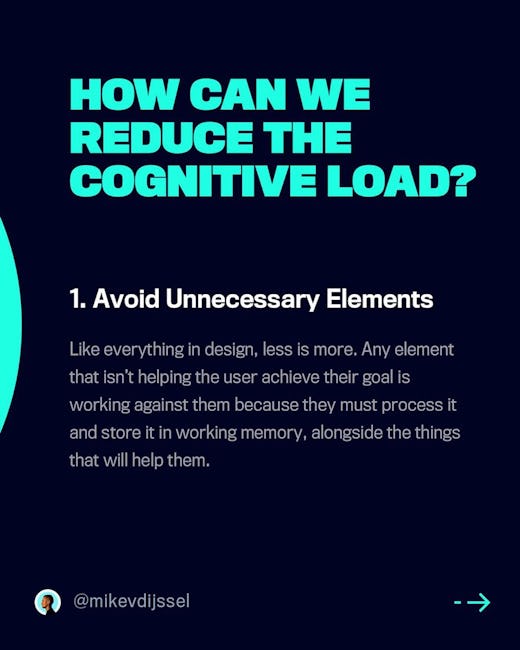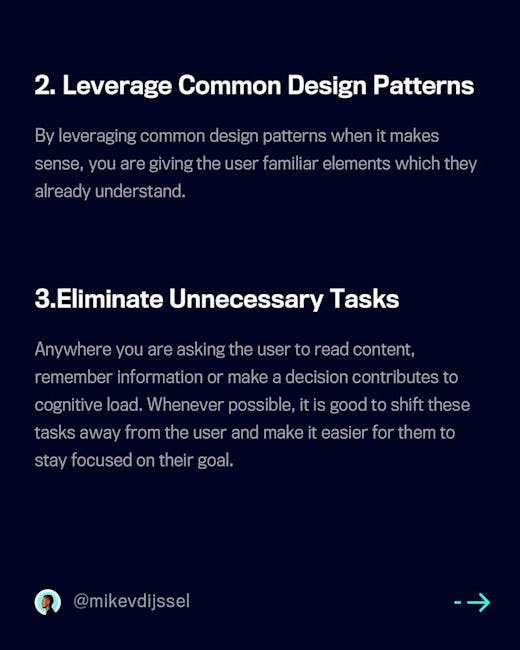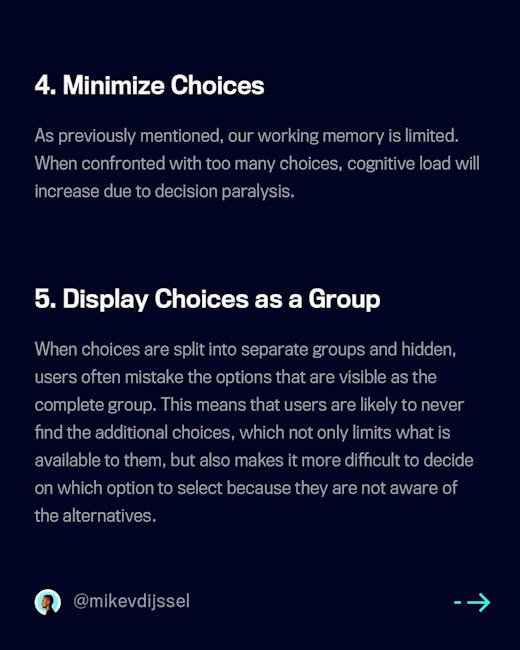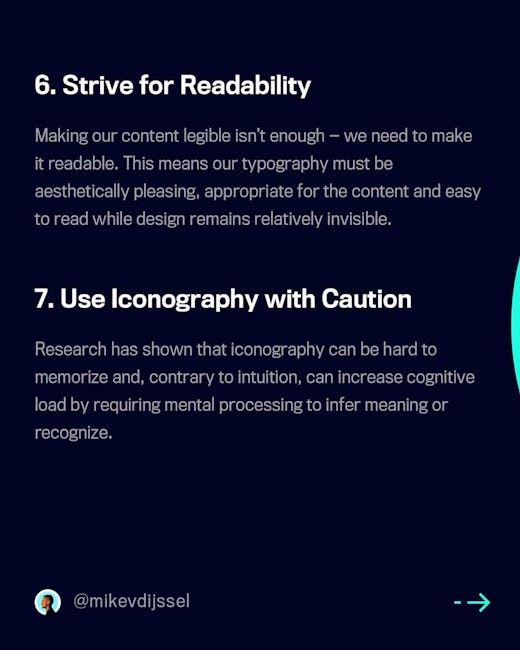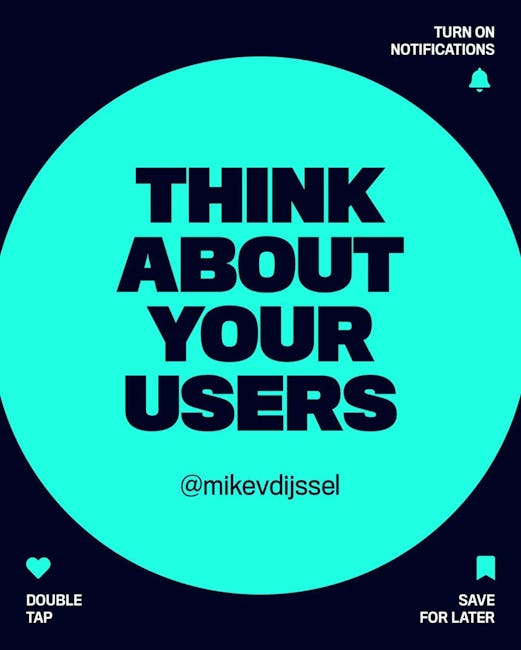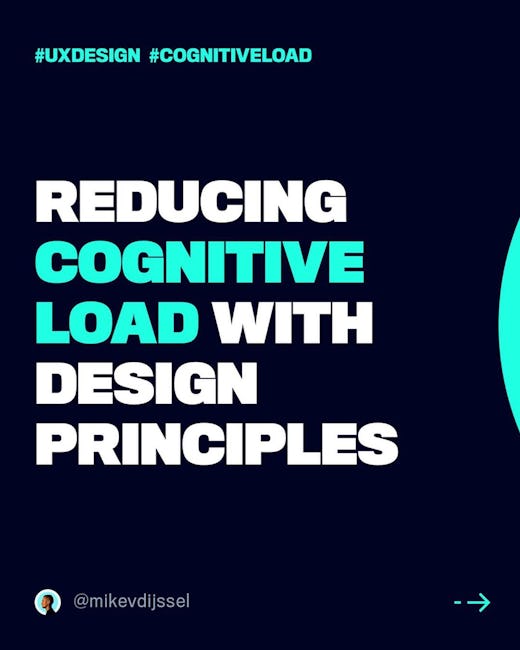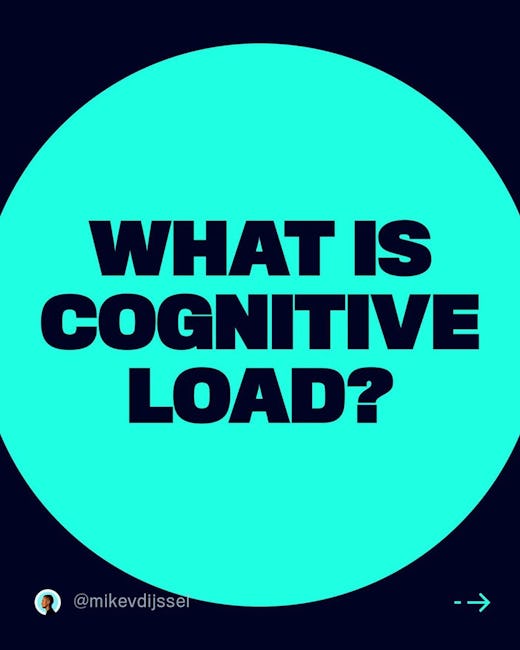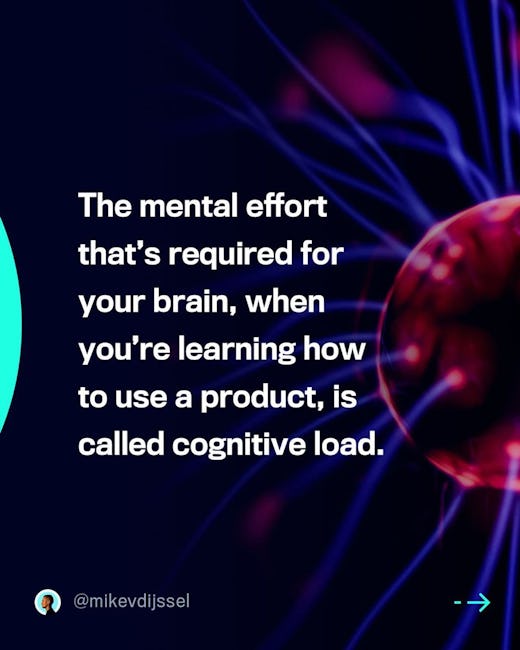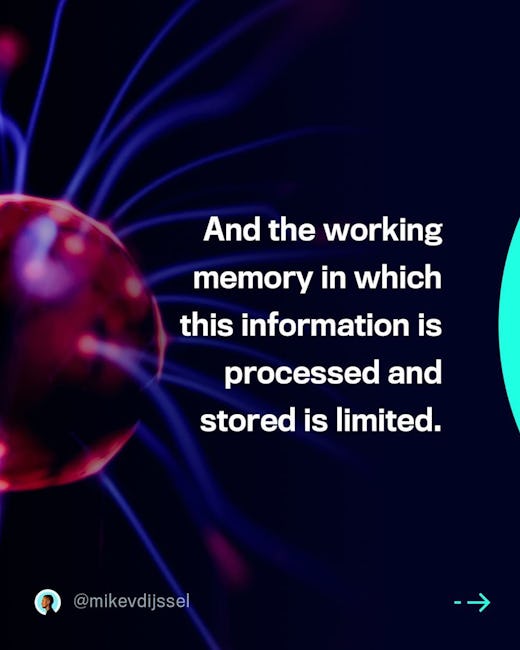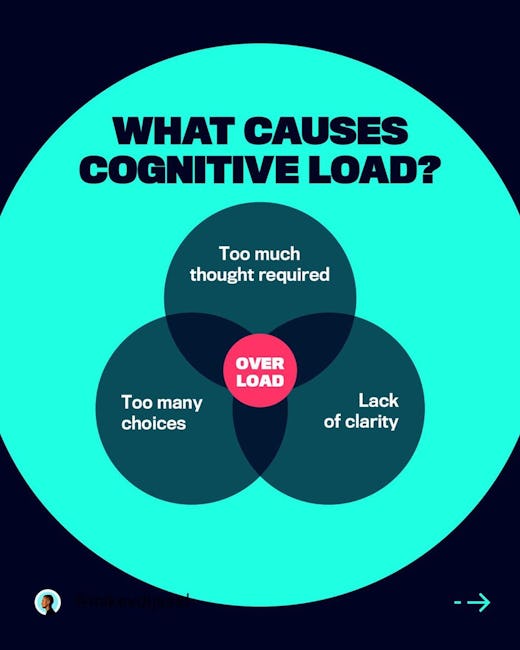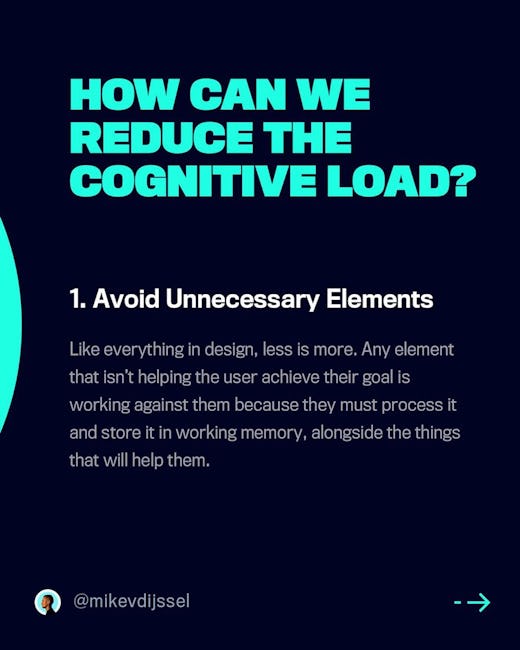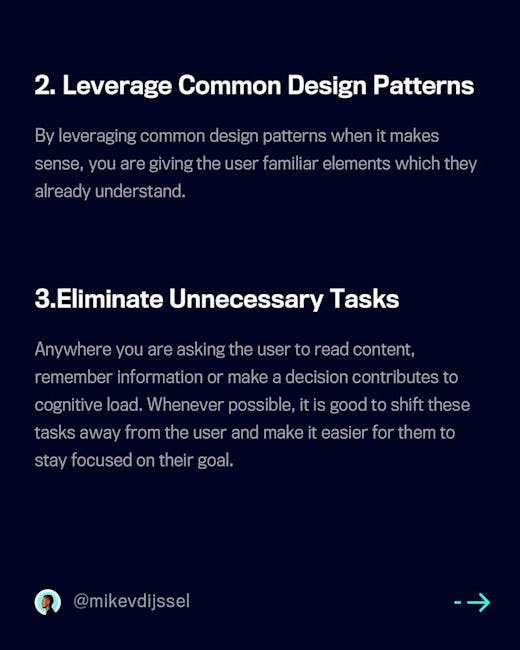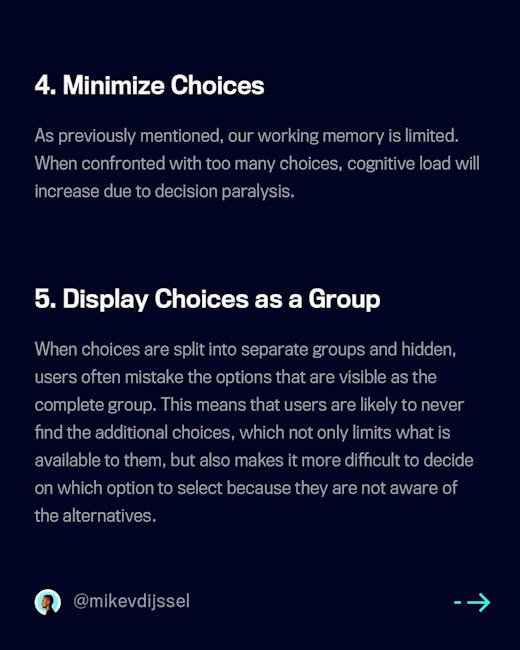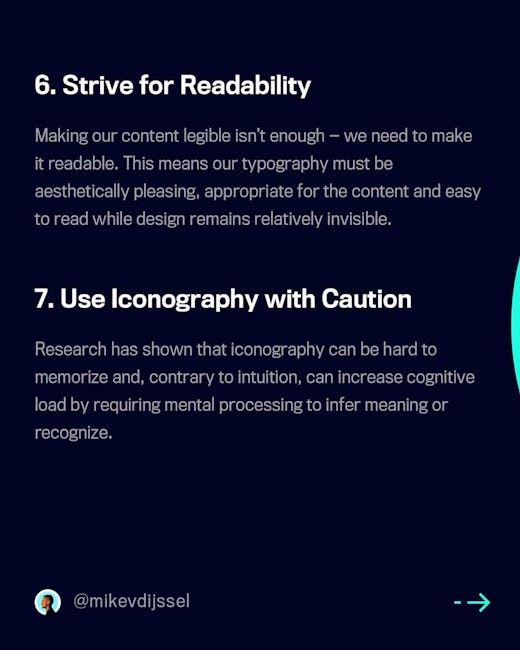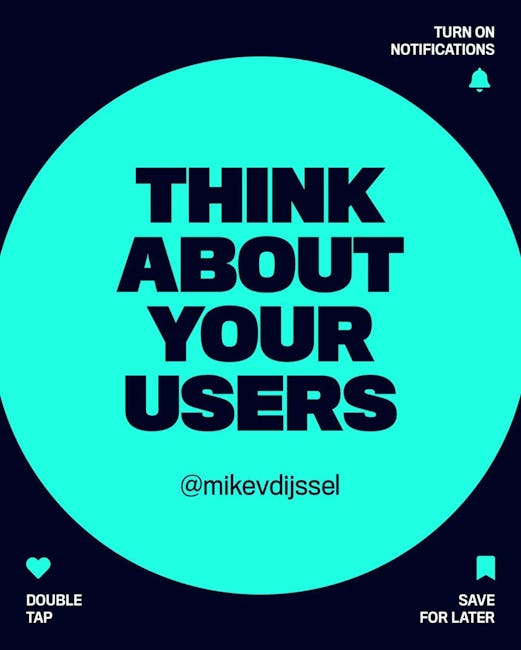 REDUCING COGNITIVE LOAD WITH DESIGN PRINCIPLES
WHAT IS COGNITIVE LOAD?
The mental effort that's required for your brain, when you're learning how to use a product, is called cognitive load.
And the working memory in which this information is processed and stored is limited.
WHAT CAUSES COGNITIVE LOAD?
Overload:
Too much thought required
Too many choices
Lack of clarity
HOW CAN WE REDUCE THE COGNITIVE LOAD?
Avoid Unnecessary Elements
Like everything in design. less is more. Any element that isn't helping the user achieve their goal is working against them because they must process it and store it in working memory, alongside the things that will help them.
Leverage Common Design Patterns
By leveraging common design patterns when it makes sense, you are giving the user familiar elements which they already understand.
Eliminate Unnecessary Tasks
Anywhere you are asking the user to read content, remember information or make a decision contributes to cognitive load. Whenever possible. it is good to shift these tasks away from the user and make it easier for them to stay focused on their goal.
Minimize Choices
As previously mentioned, our working memory is limited. When confronted with too many choices, cognitive load will increase due to decision paralysis.
Display Choices as a Group
When choices are split into separate groups and hidden, users often mistake the options that are visible as the complete group. This means that users are likely to never find the additional choices, which not only limits what is available to them, but also makes it more difficult to decide on which option to select because they are not aware of the alternatives.
Strive for Readability
Making our content legible isn't enough — we need to make it readable. This means our typography must be aesthetically pleasing, appropriate for the content and easy to read while design remains relatively invisible.
Use Iconography with Caution
Research has shown that iconography can be hard to memorize and, contrary to intuition, can increase cognitive load by requiring mental processing to infer meaning or recognize.
THINK ABOUT YOUR USERS
More booklets by Mike V Dijssel
More Design booklets
Your recently viewed booklets
See all booklets