Booklet
Questions you might get in an UX Interview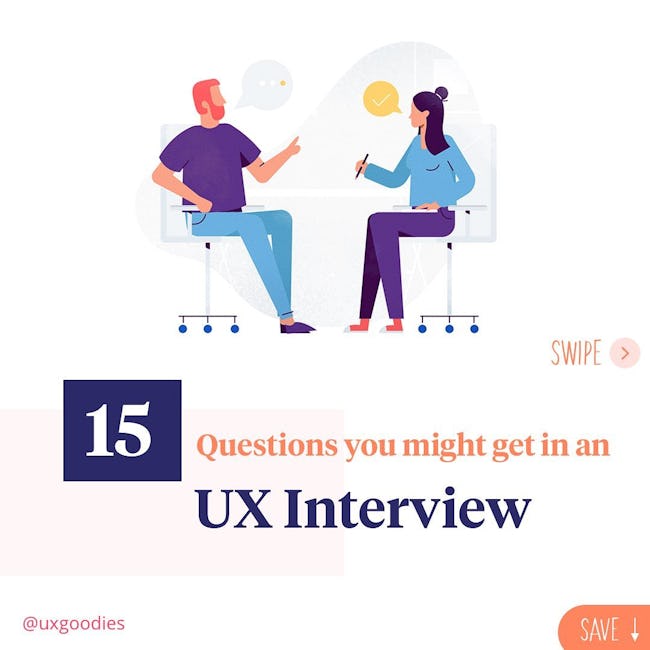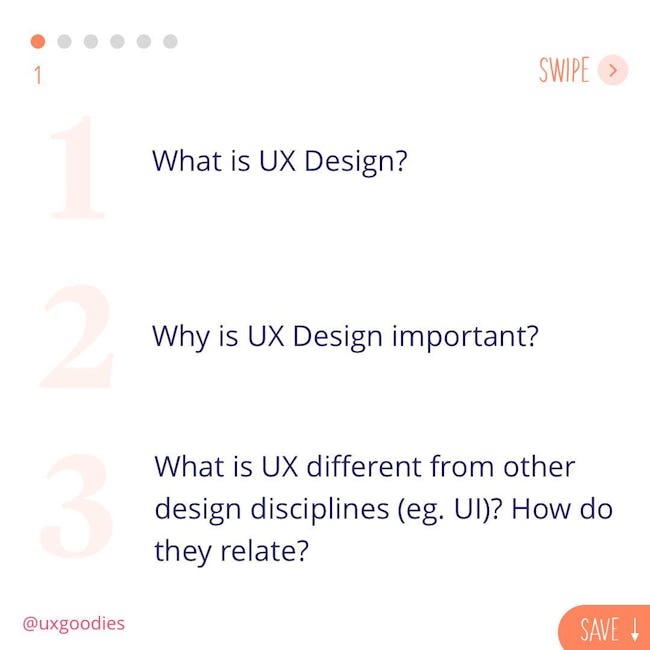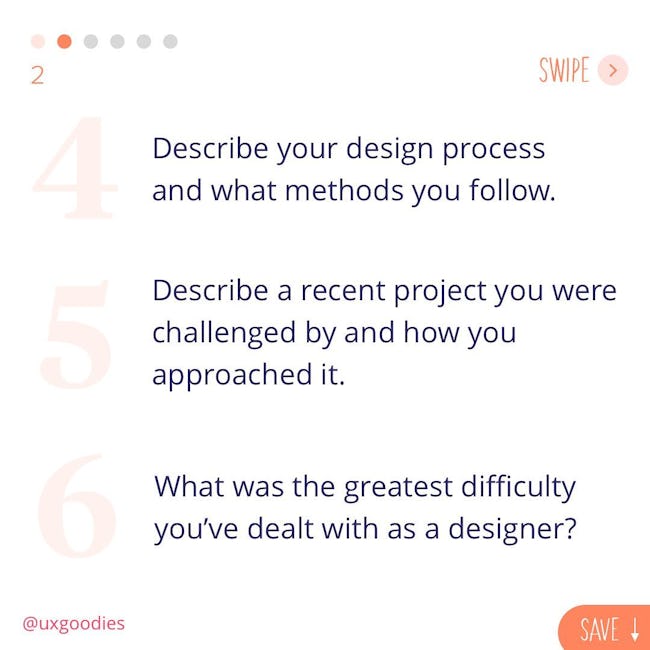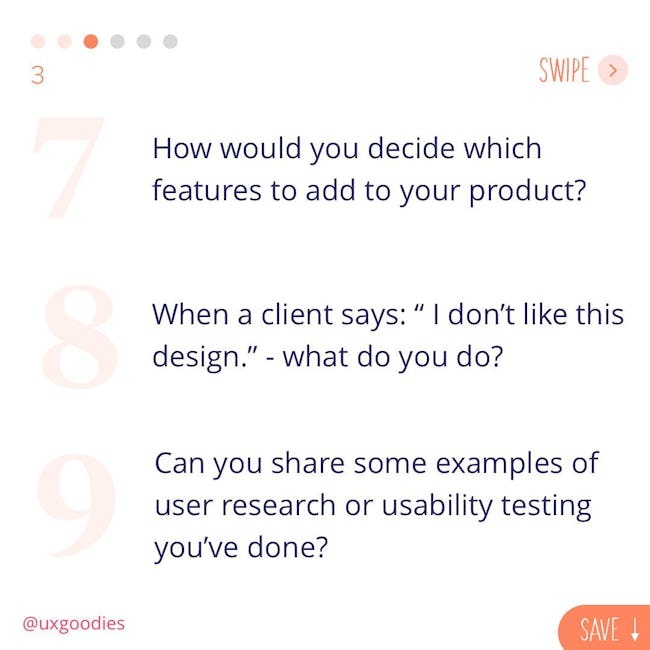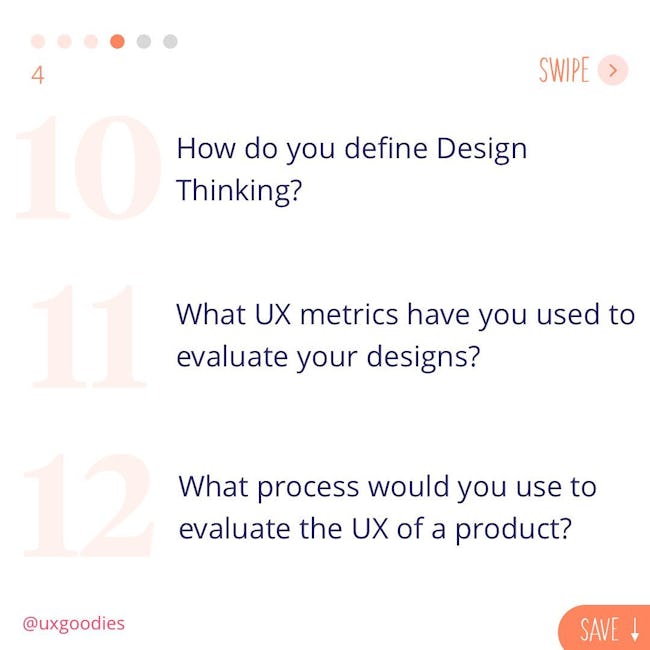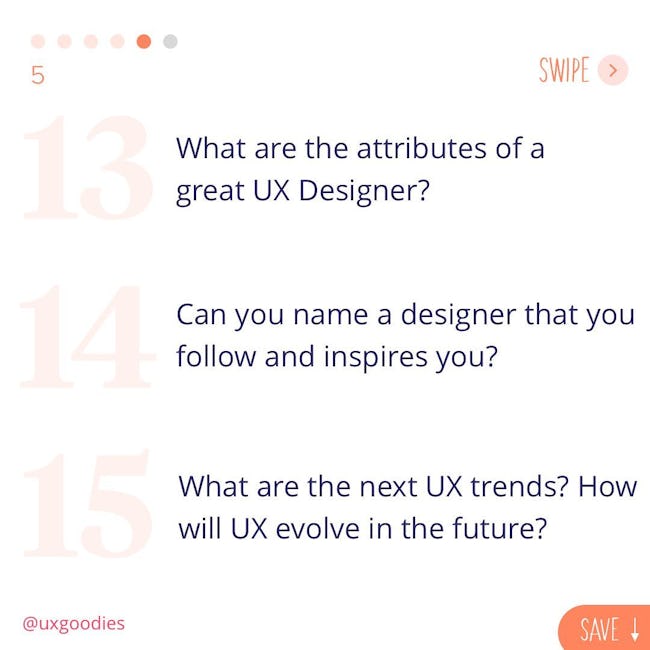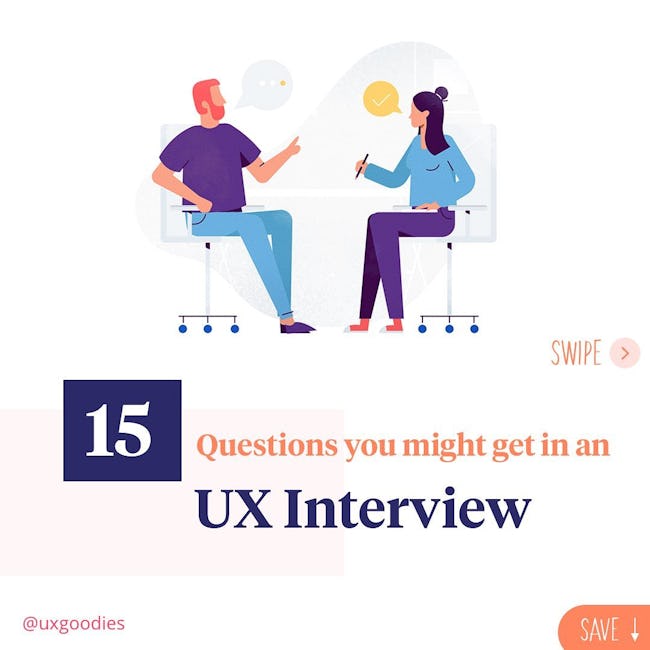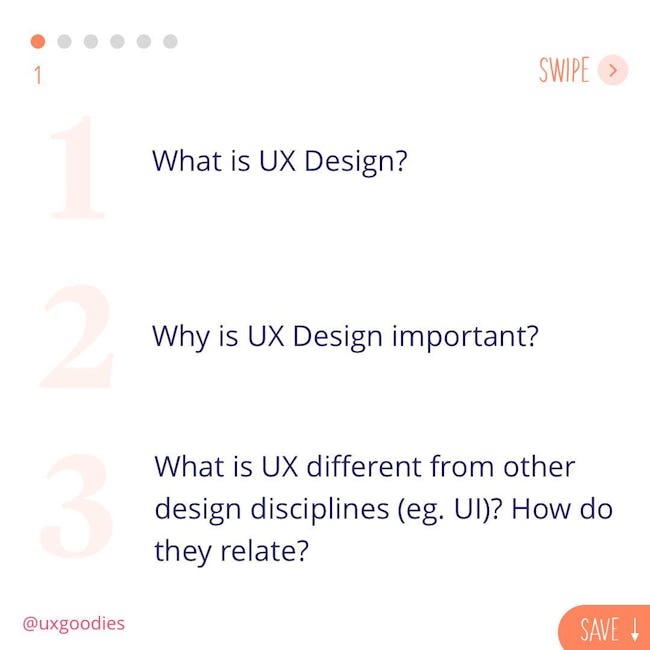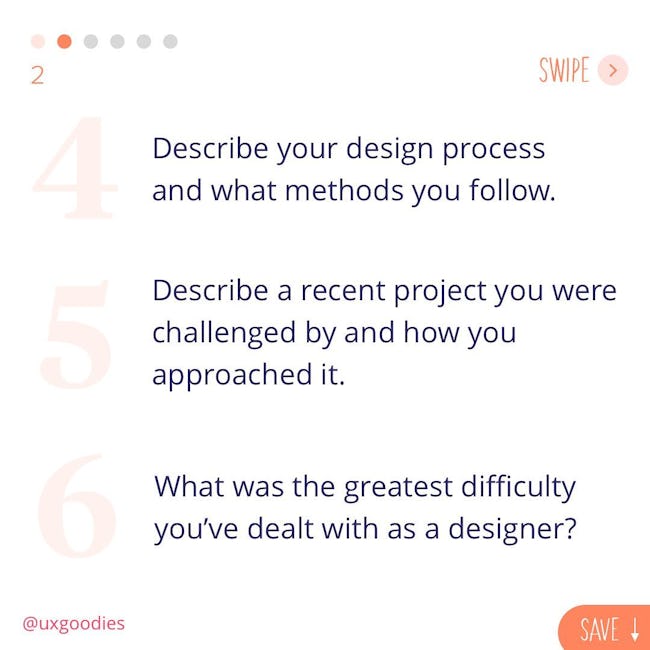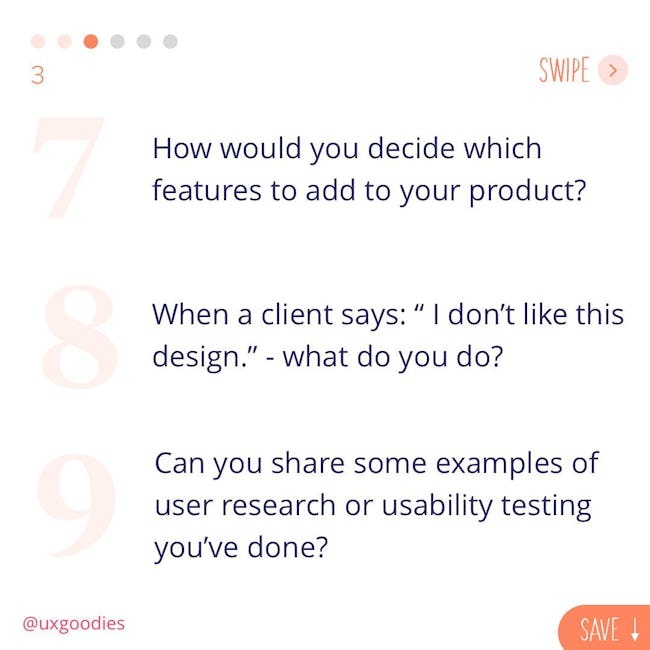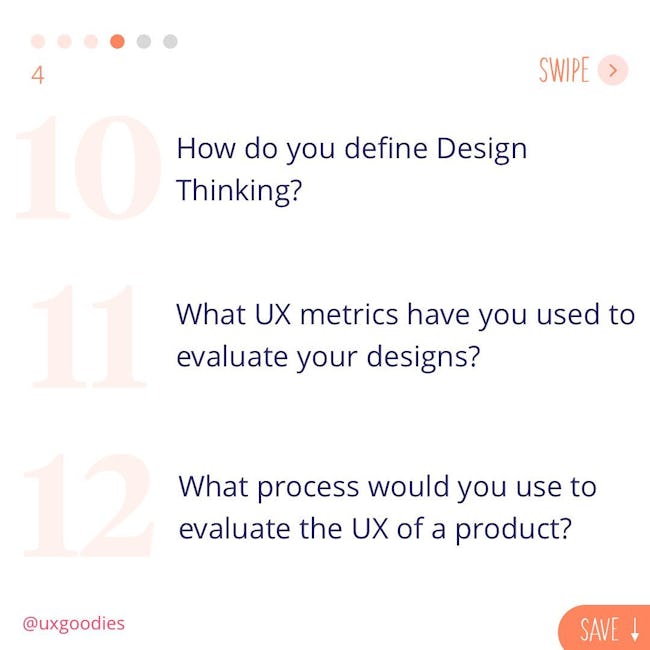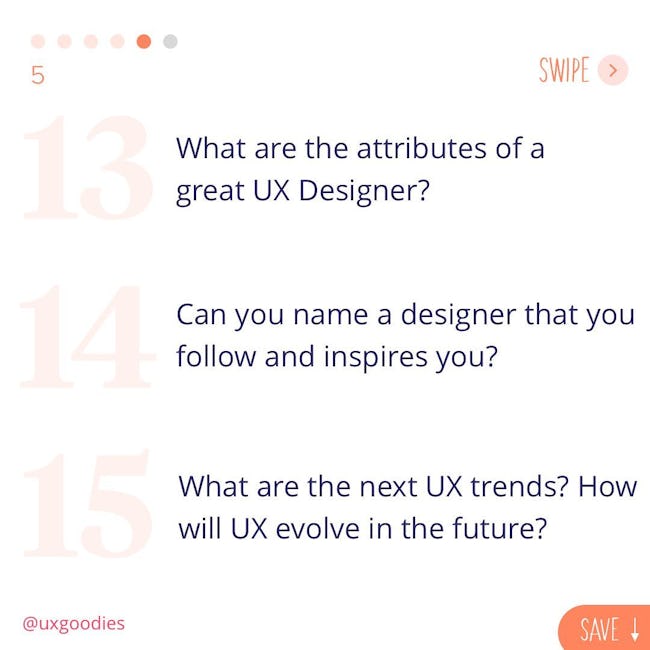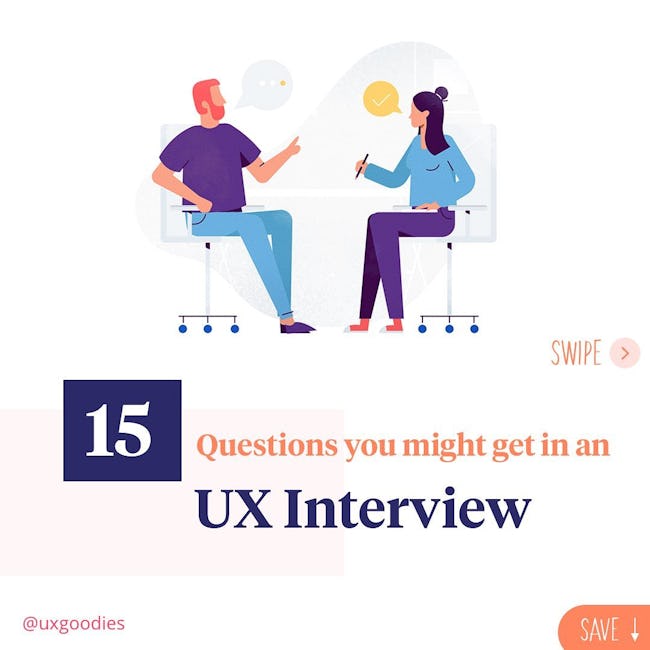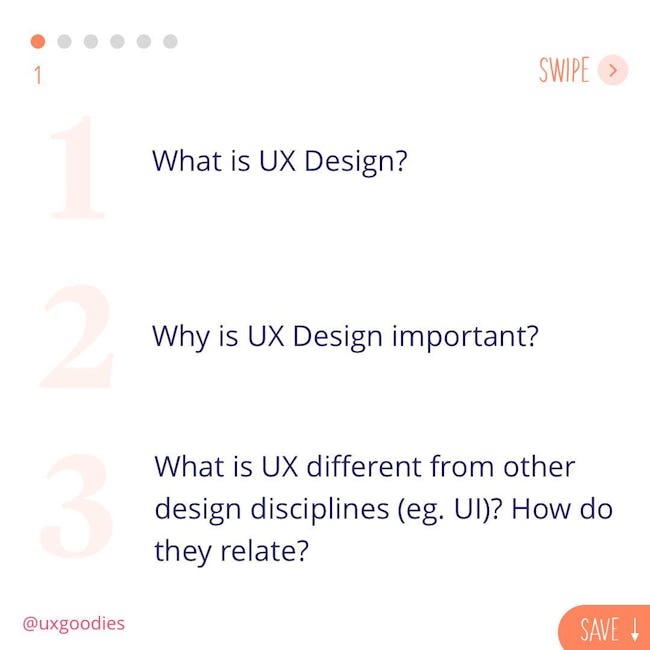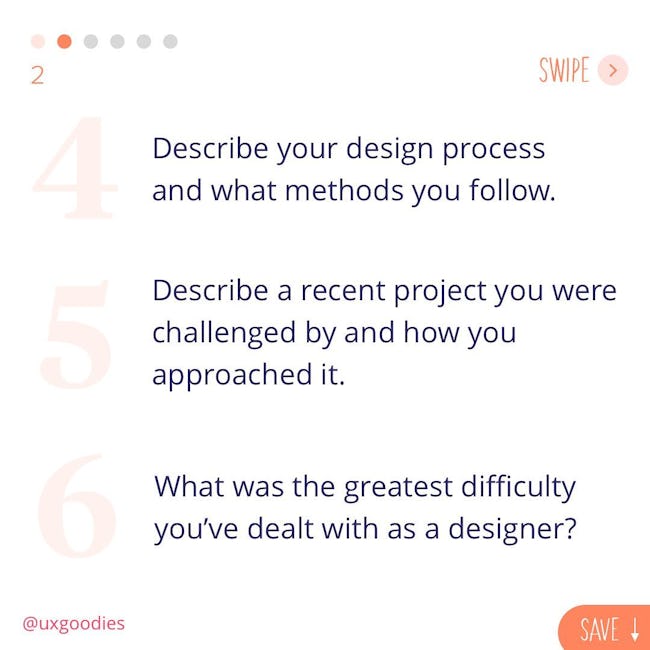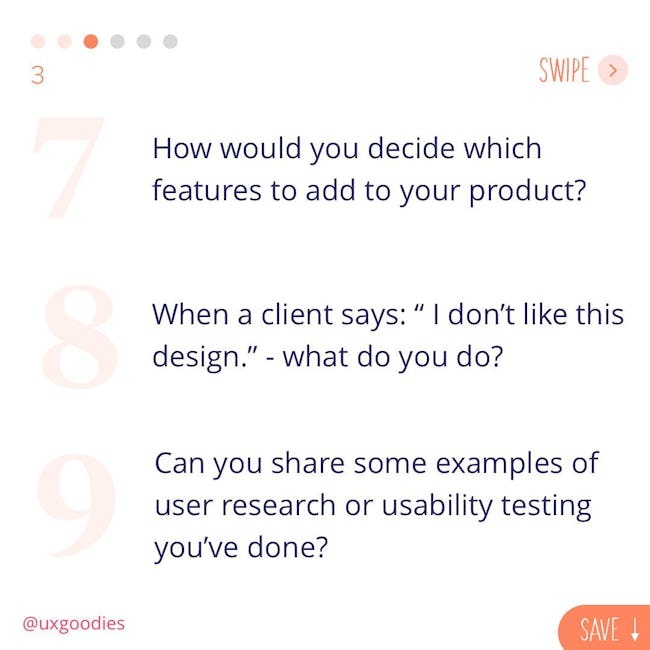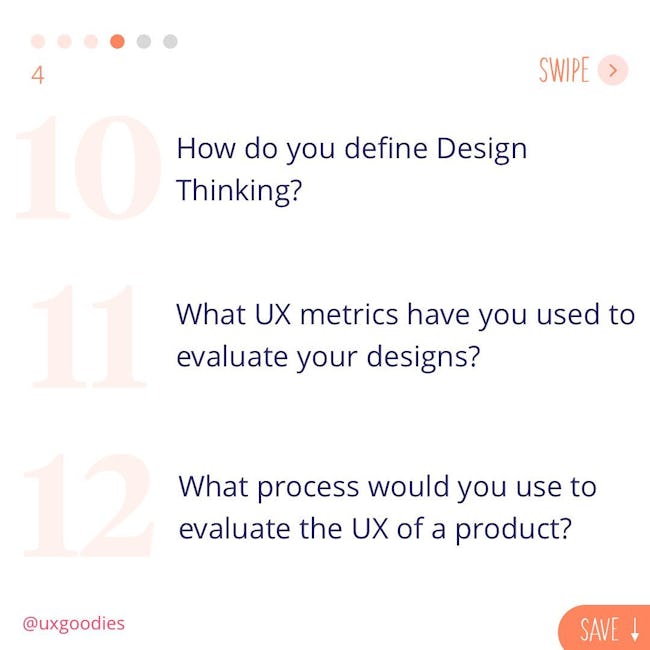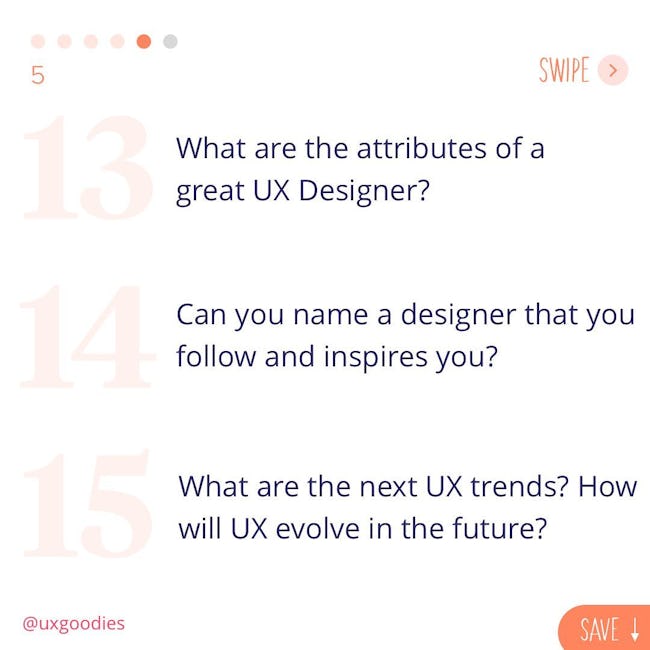 Questions you might get in an UX Interview
What is UX Design?
Why is UX Design important?
What is UX different from other design disciplines (ego Ul)? How do they relate?
Describe your design process and what methods you follow.
Describe a recent project you were challenged by and how you approached it.
What was the greatest difficulty you've dealt with as a designer?
How would you decide which features to add to your product?
When a client says: " I don't like this design." - what do you do?
Can you share some examples of user research or usability testing you've done?
How do you define Design Thinking?
What UX metrics have you used to evaluate your designs?
What process would you use to evaluate the UX of a product?
What are the attributes of a great UX Designer?
Can you name a designer that you follow and inspires you?
What are the next UX trends? How will UX evolve in the future?
More booklets by Ioana Adriana Teleanu
More Design booklets
Your recently viewed booklets
See all booklets