Booklet
Questions to ask when starting a UX project - Part 2/2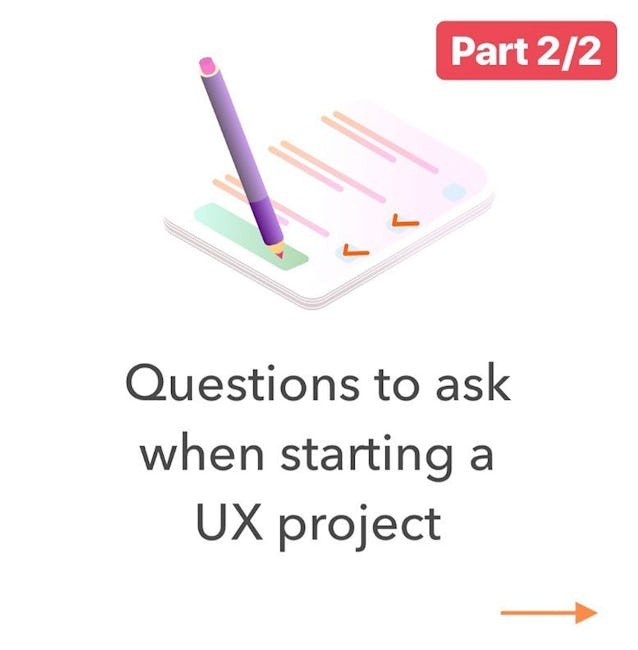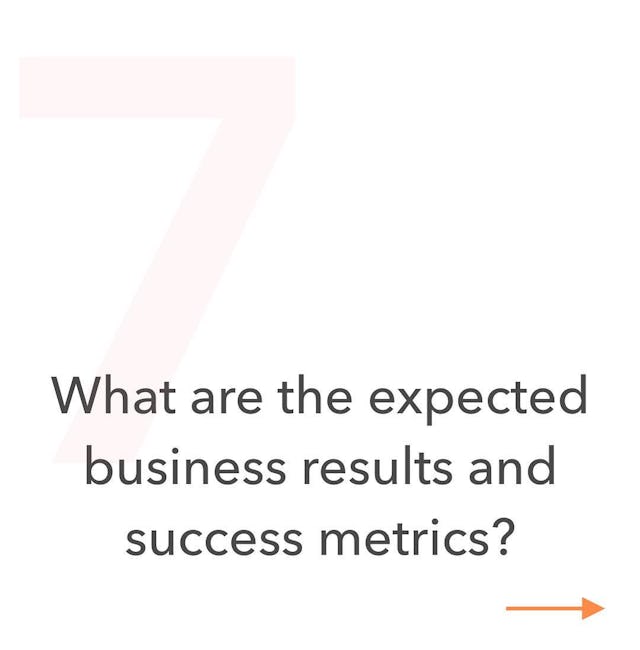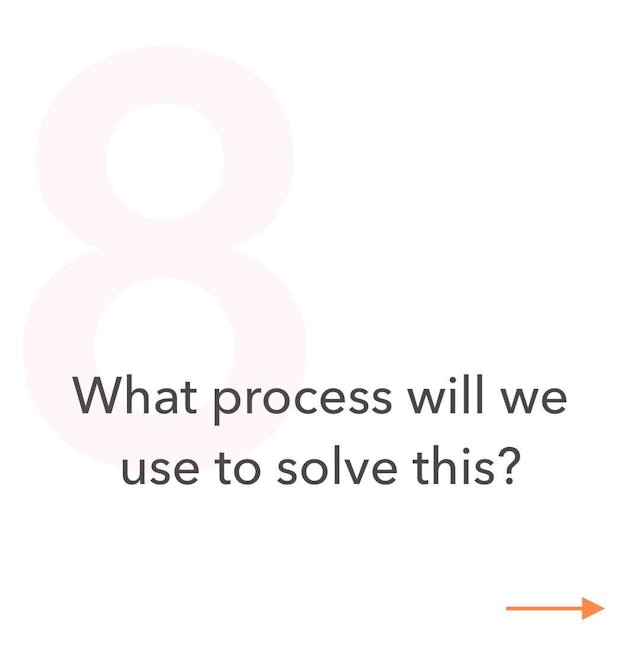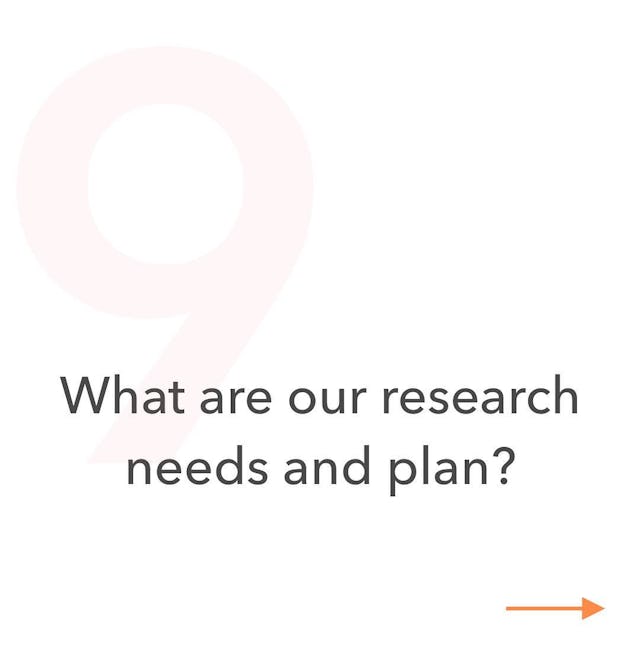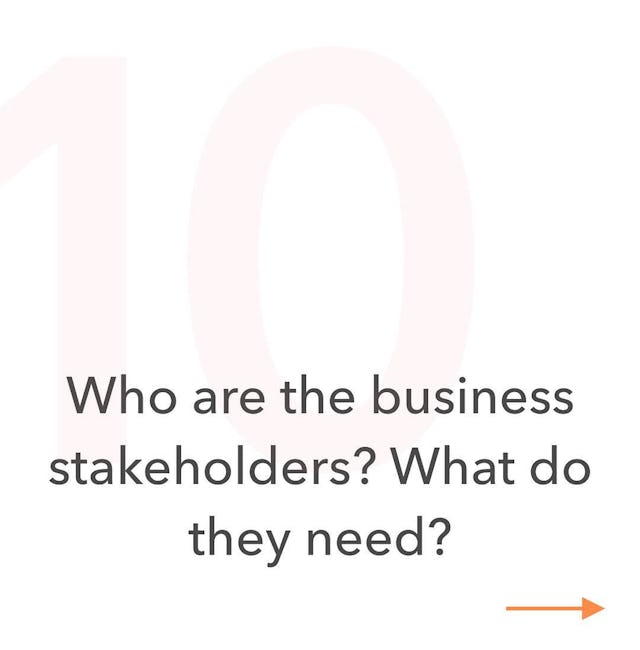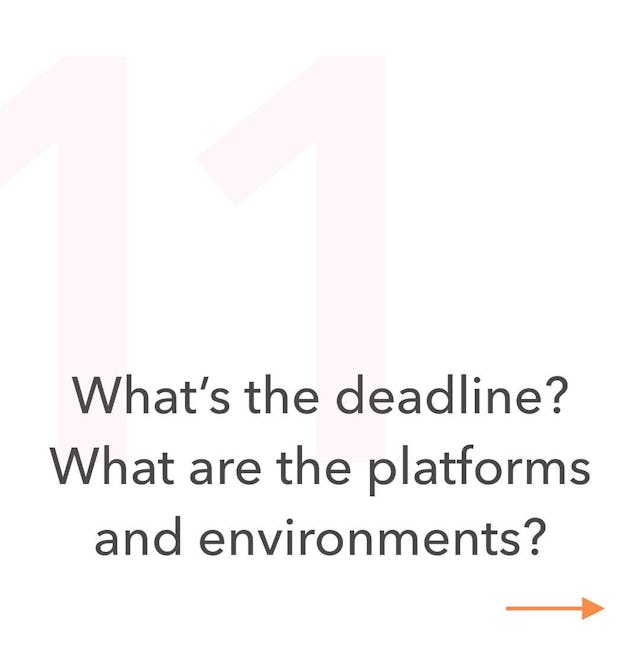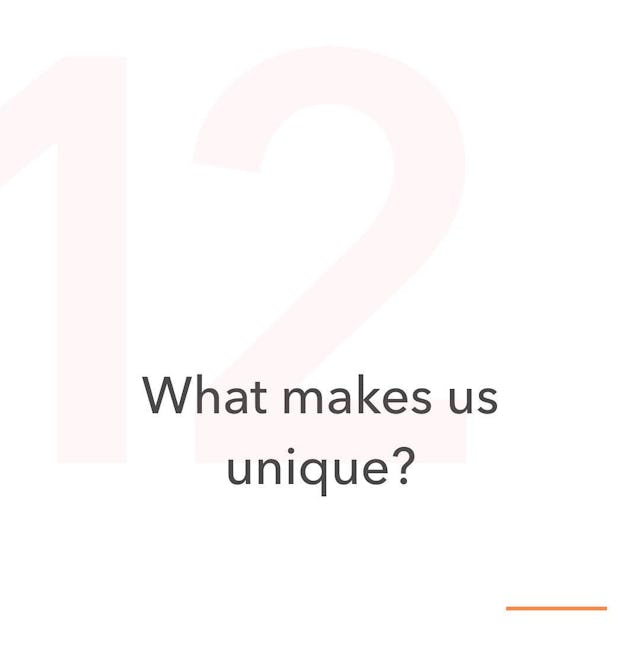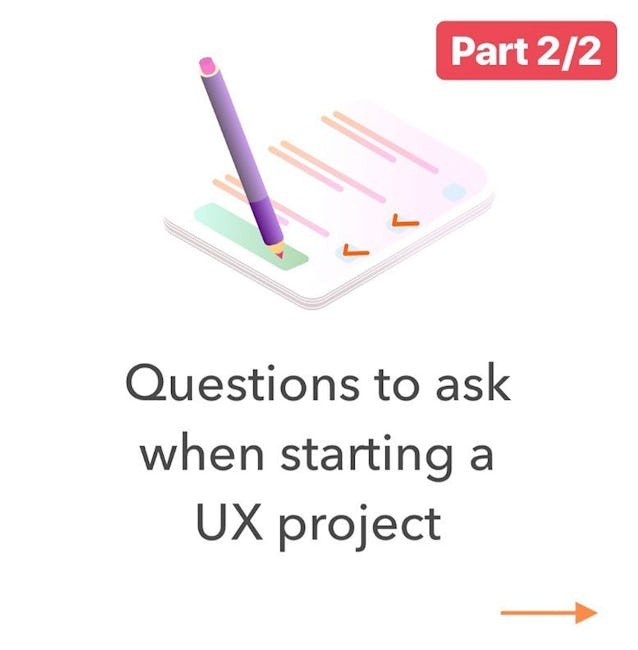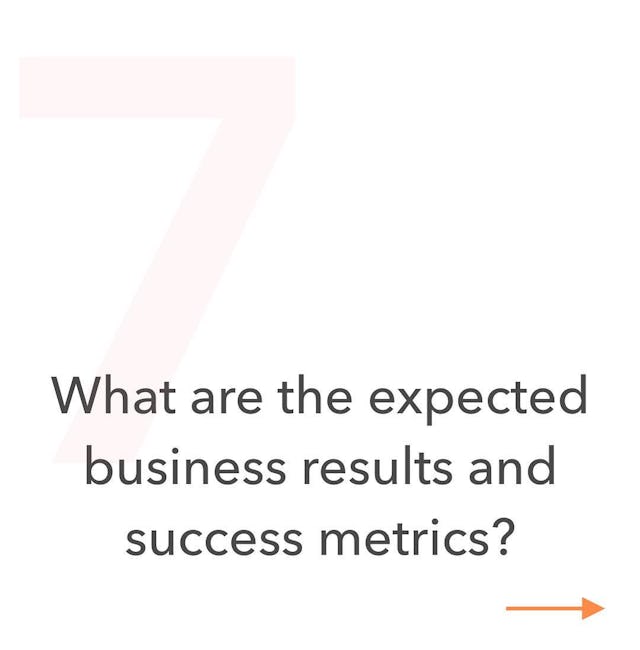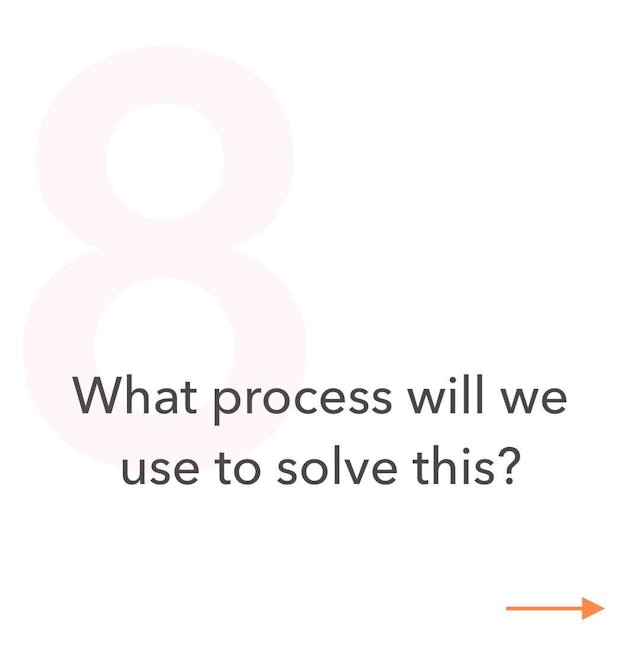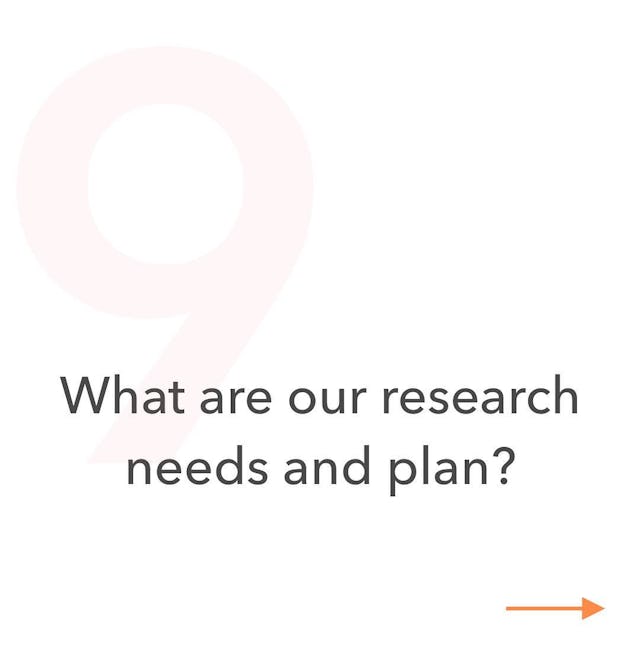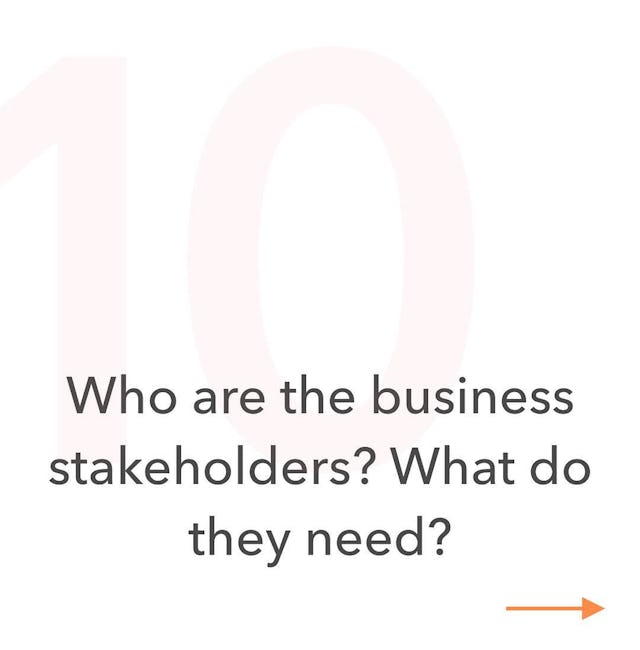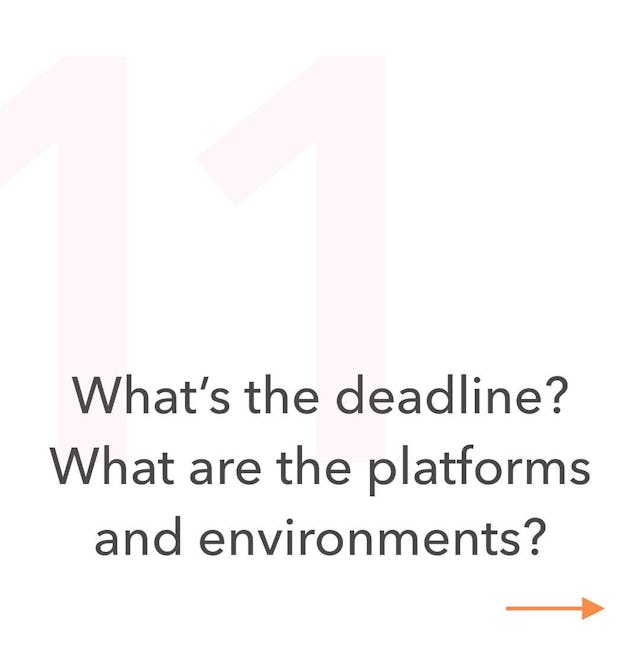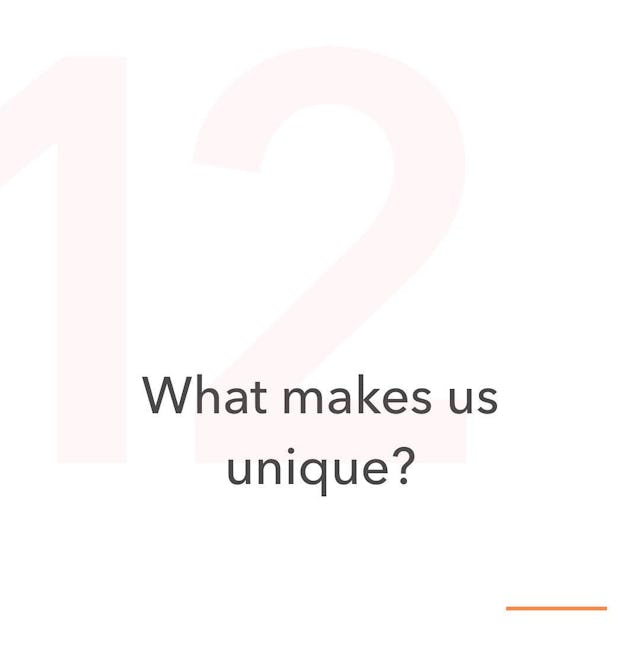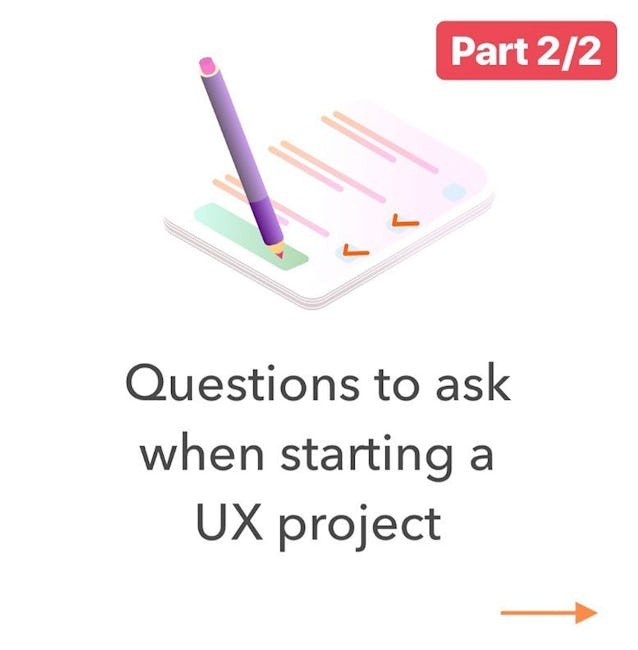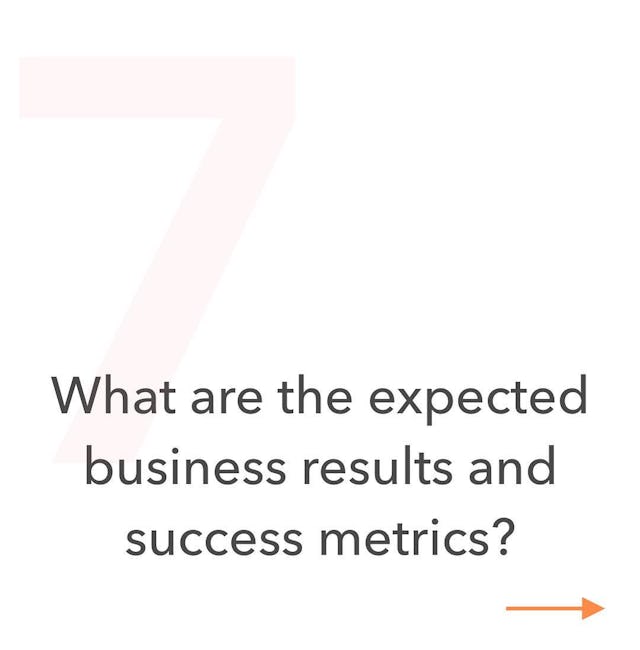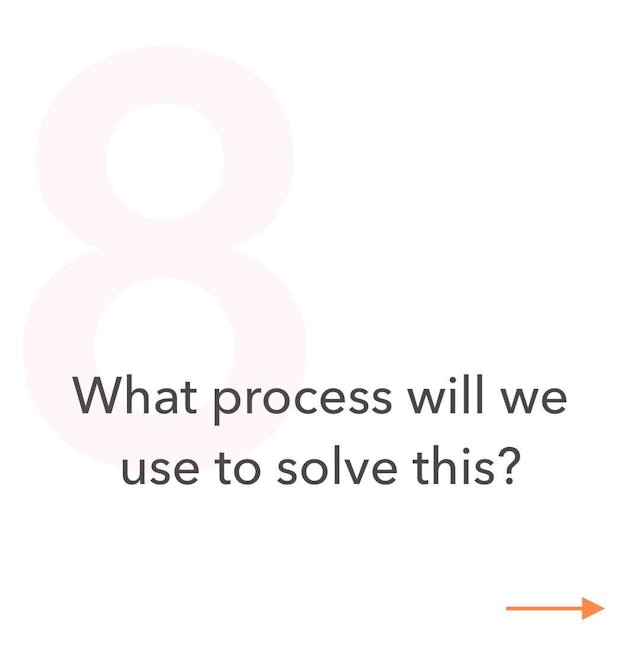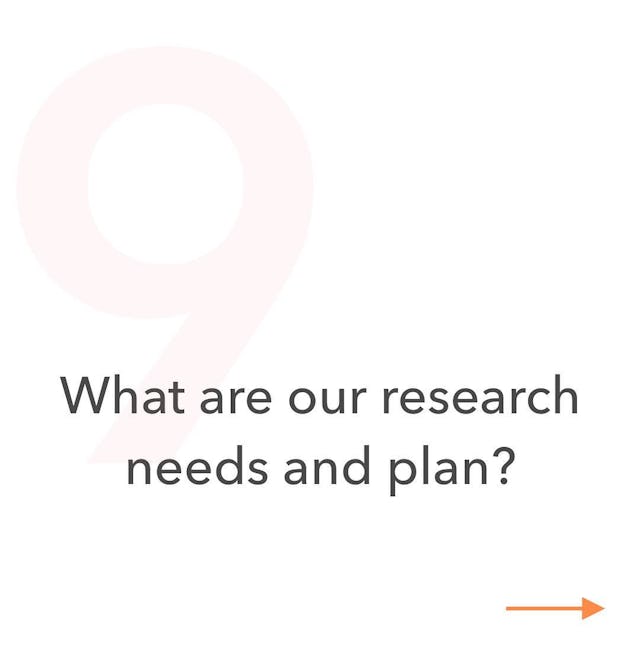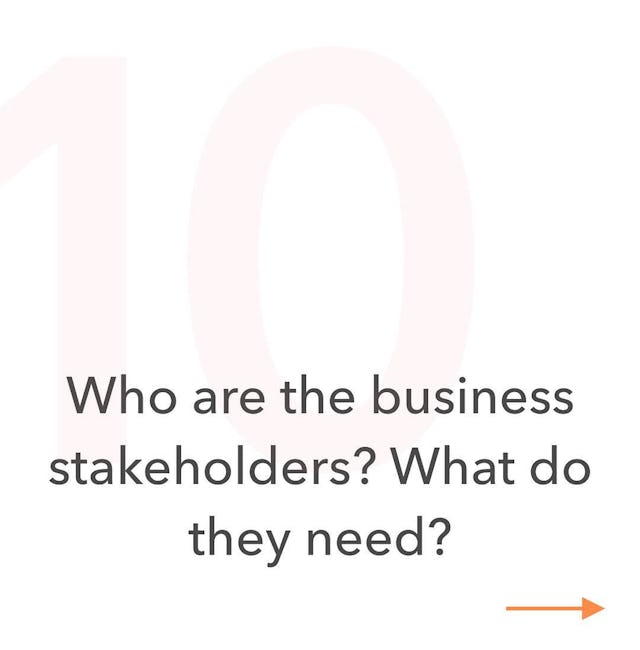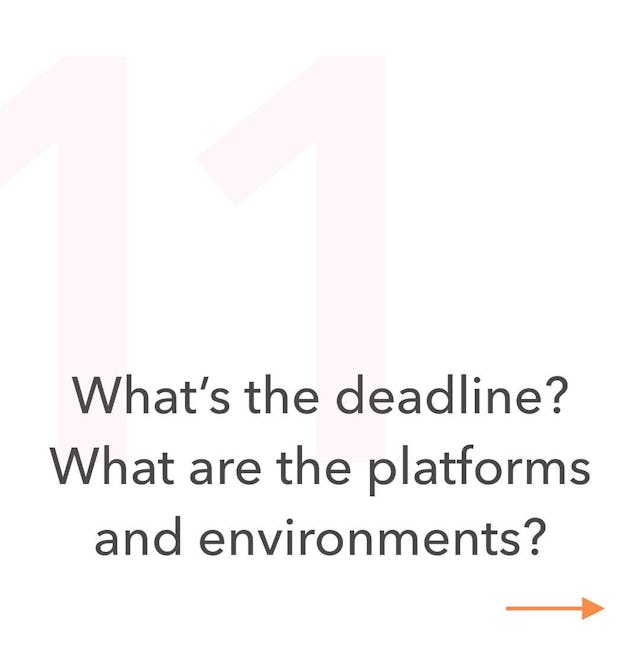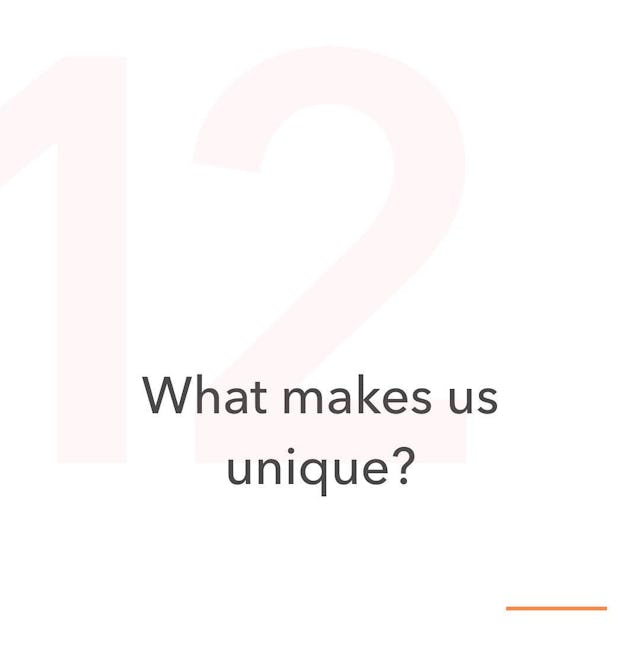 Questions to ask when starting a UX project - Part 2/2
7. What are the expected business results and success metrics?
8. What process will we use to solve this?
9. What are our research needs and plan?
10. Who are the business stakeholders? What do they need?
11. What's the deadline? What are the platforms and environments?
12. What makes us unique?
More booklets by Ioana Adriana Teleanu
More Design booklets
Your recently viewed booklets
See all booklets