Booklet
Quantitative vs qualitative whats the difference?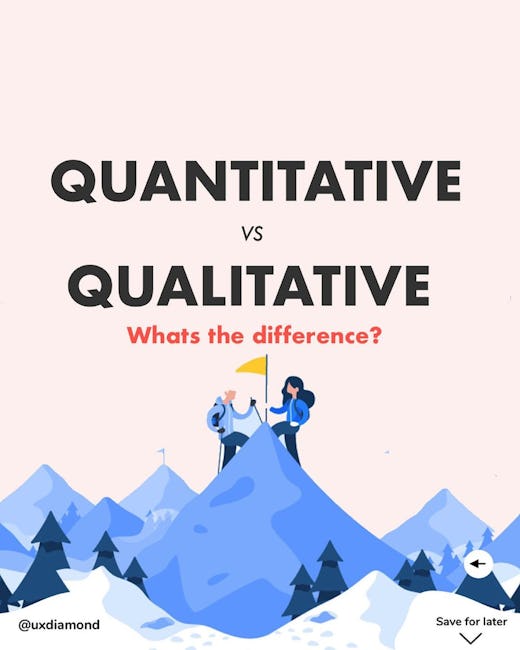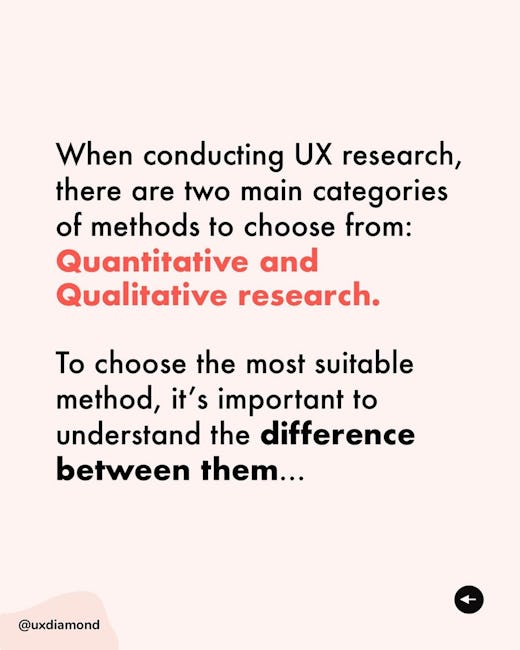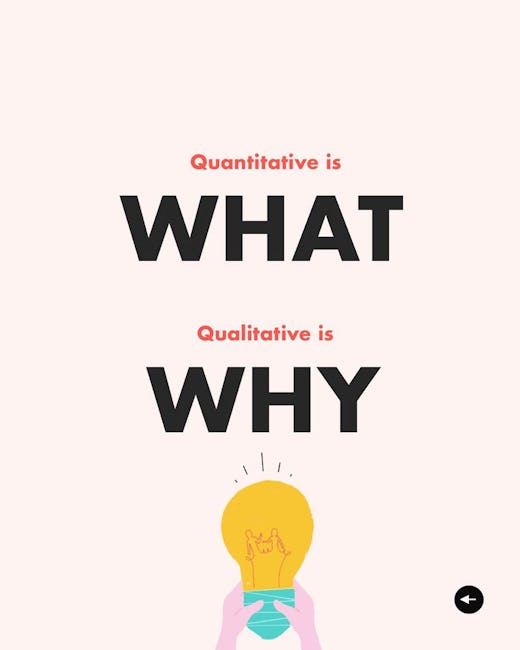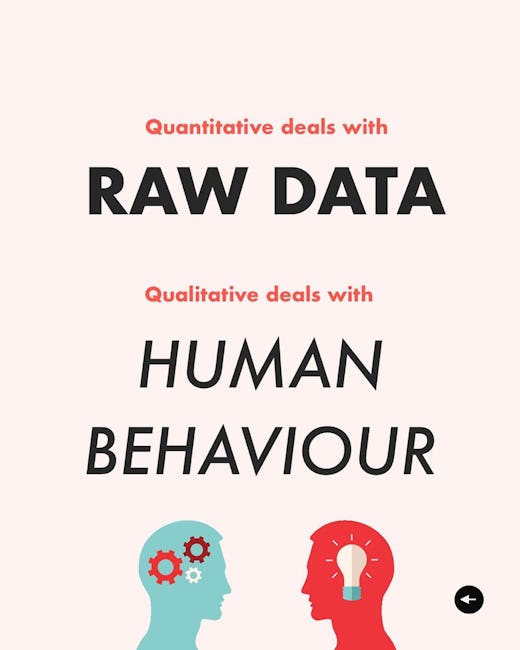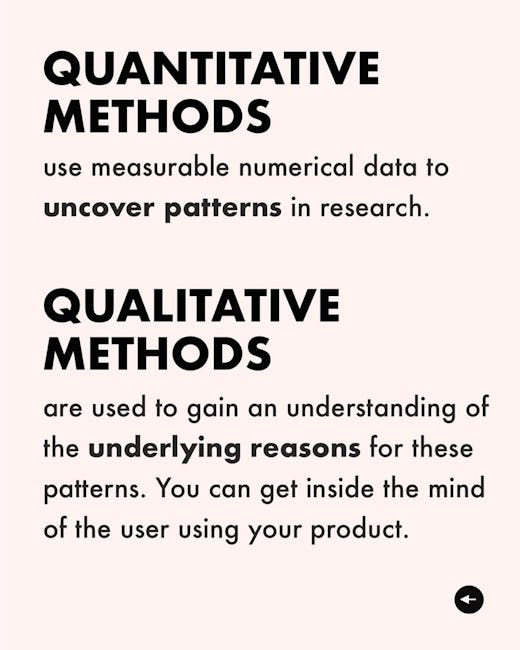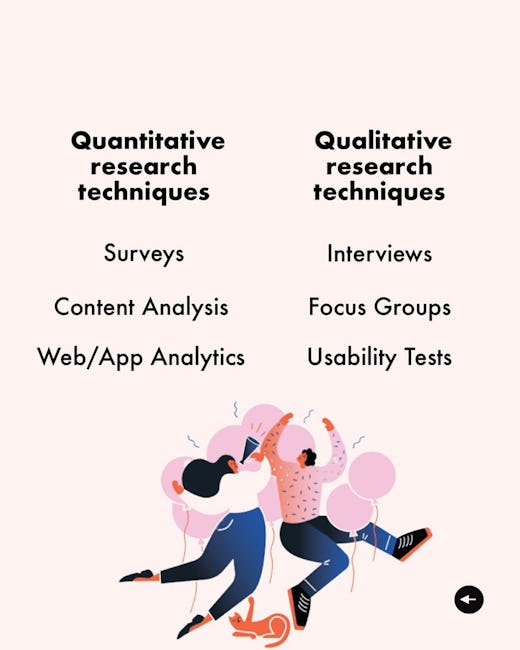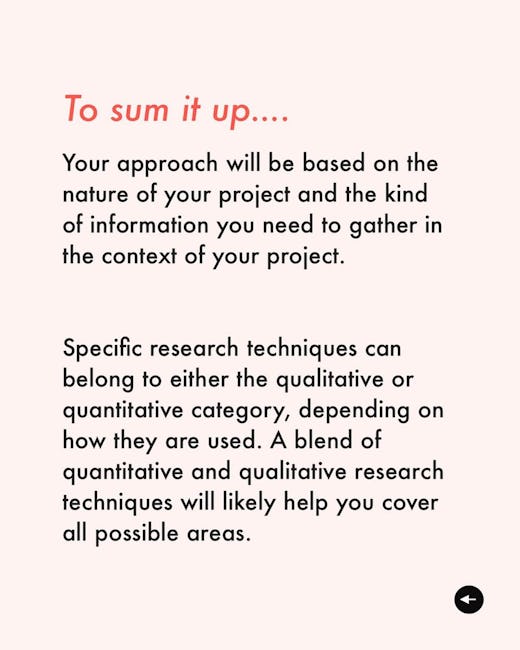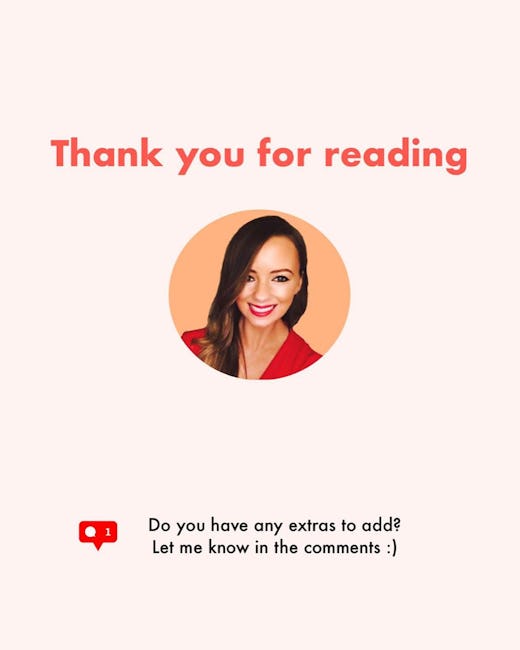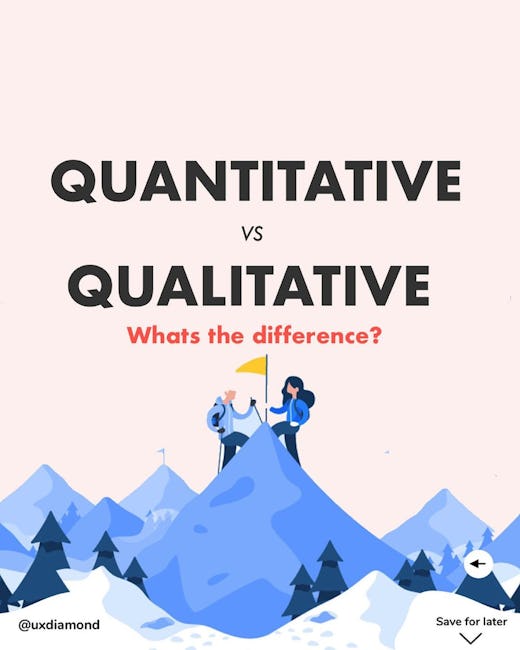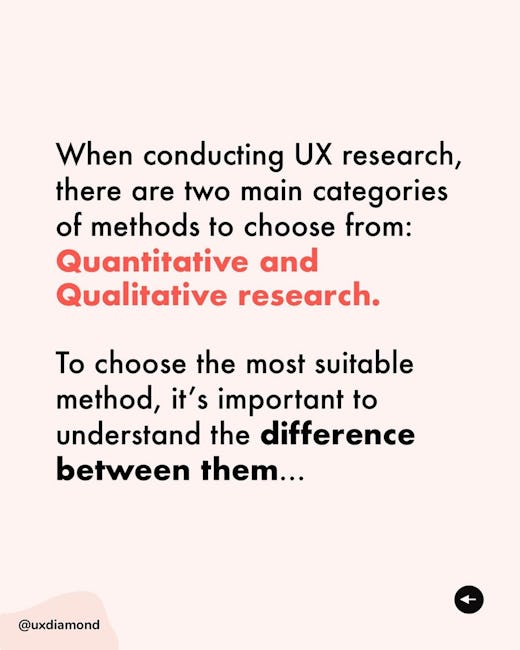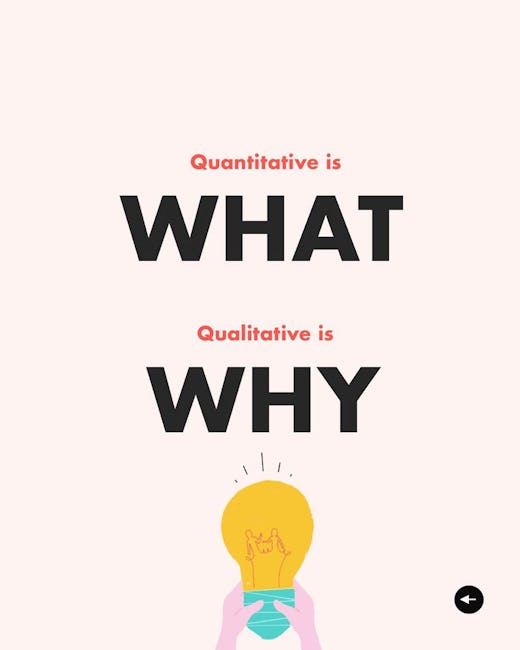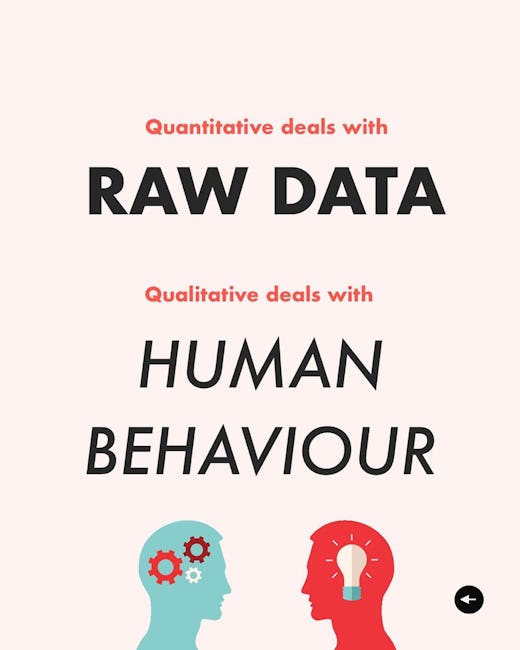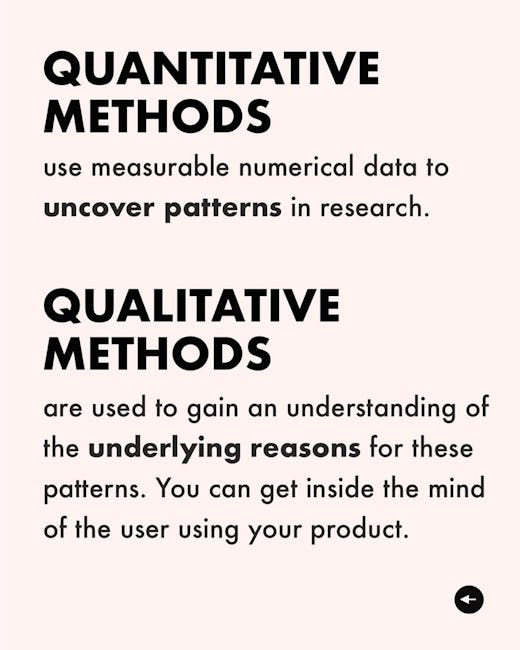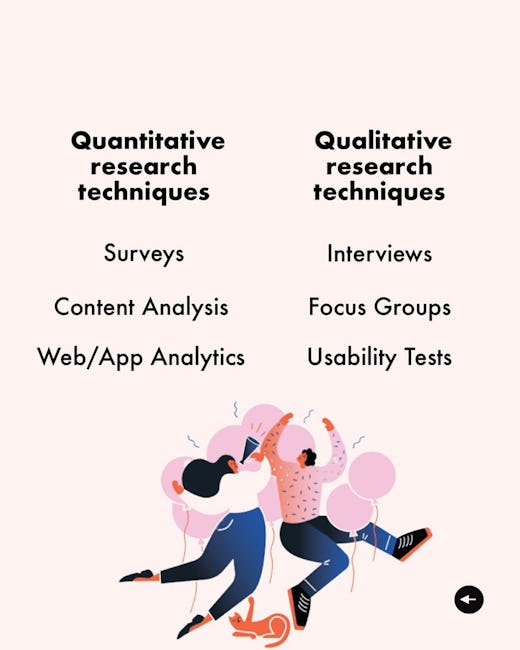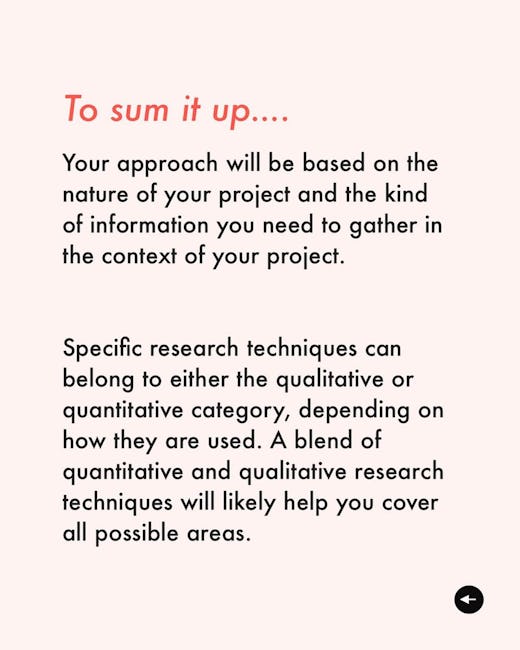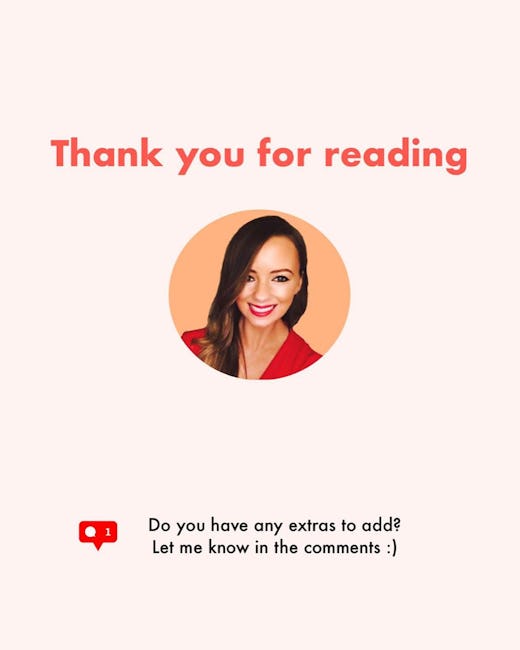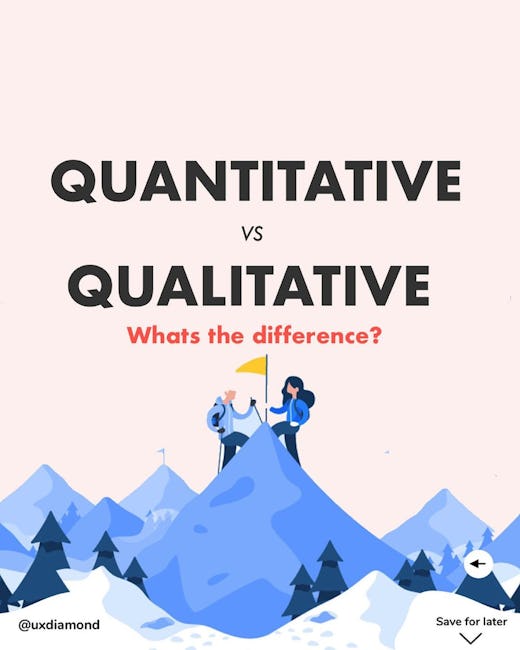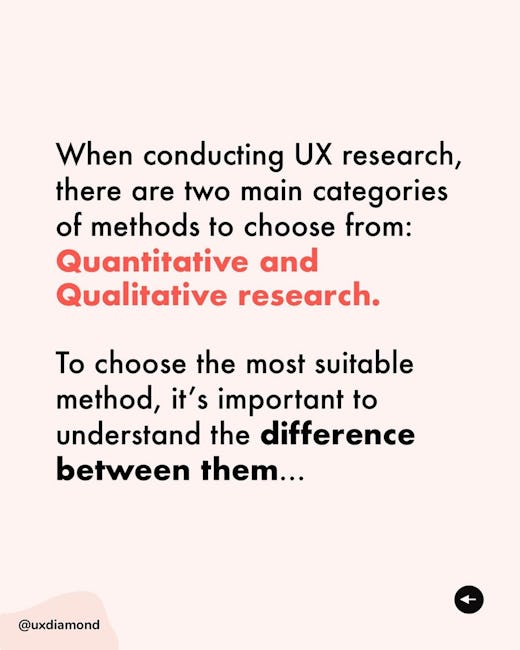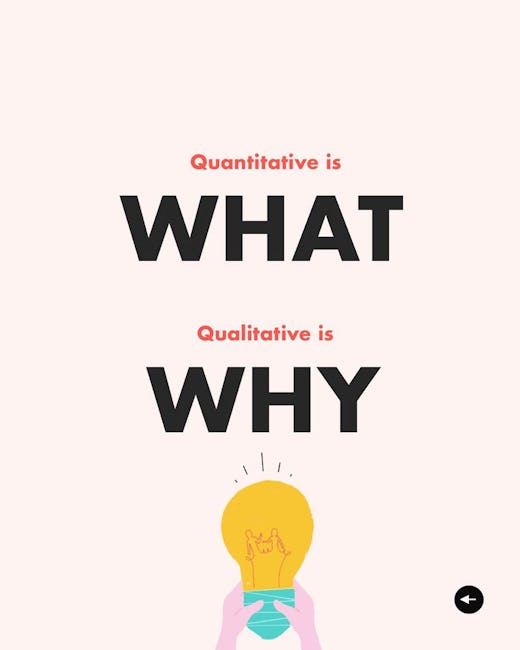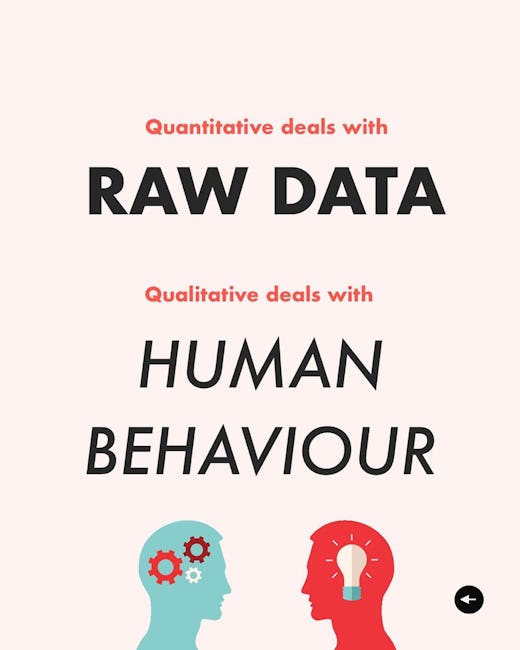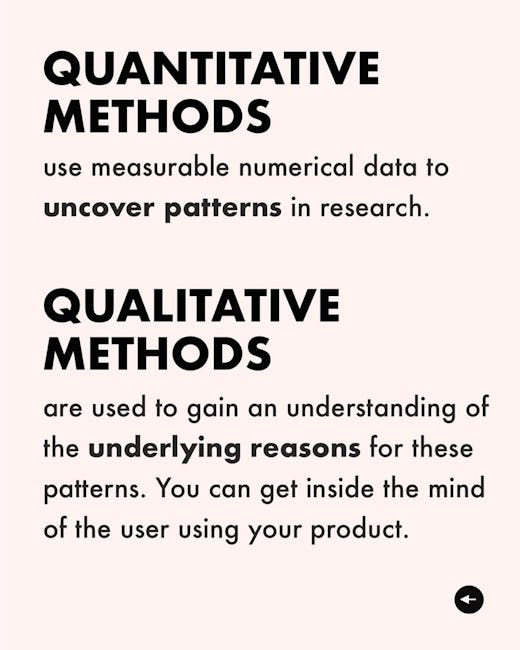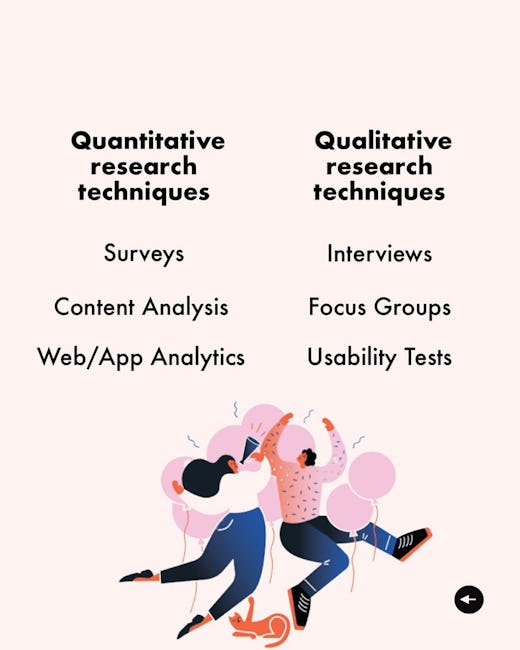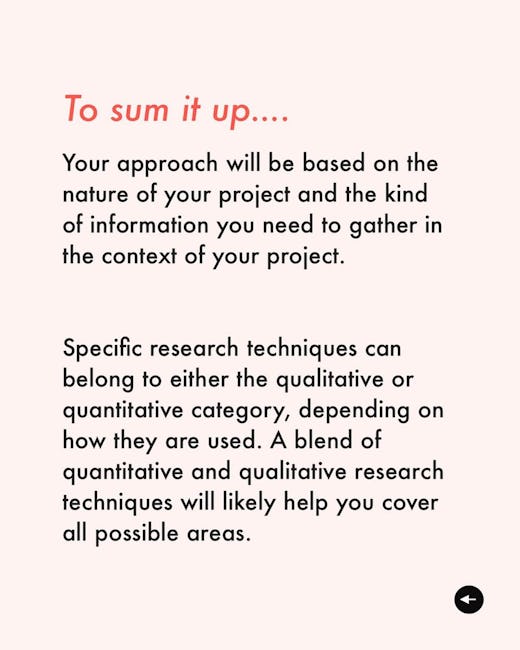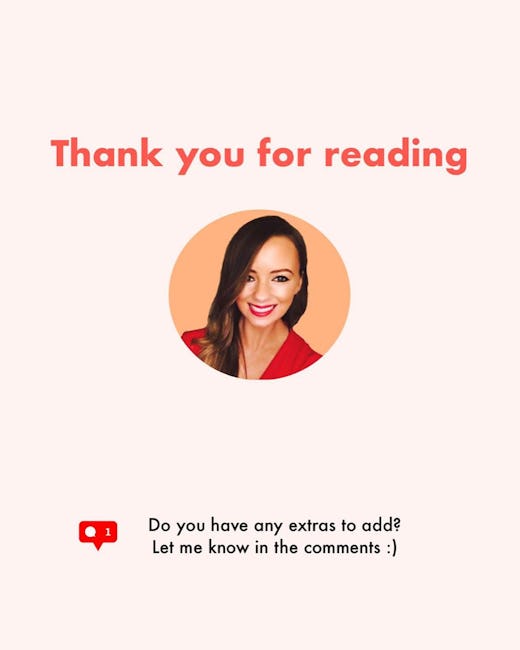 Quantitative vs qualitative whats the difference?
When conducting UX research, there are two main categories of methods to choose from: Quantitative and Qualitative research.
To choose the most suitable method, it's important to understand the difference between them...
Quantitative is WHAT
Qualitative is WHY
QUANTITATIVE IS best at confirming that you have a specific problem and WHAT it is.
QUALITATIVE IS best for understanding why: why users behave a certain way, why they have certain motivations, and WHY they use your product.
Quantitative deals with raw data
Qualitative deals with human behaviour
QUANTITATIVE METHODS use measurable numerical data to uncover patterns in research
QUALITATIVE METHODS are used to gain an understanding of the underlying reasons for these patterns. You can get inside the mind of the user using your product.
Quantitative research techniques
Surveys
Content Analysis
Web/App Analytics
Qualitative research techniques
Interviews
Focus Groups
Usability Tests
More booklets by Laura Coughlan
More Design booklets
Your recently viewed booklets
See all booklets