Booklet
Python Cheatsheet for Beginners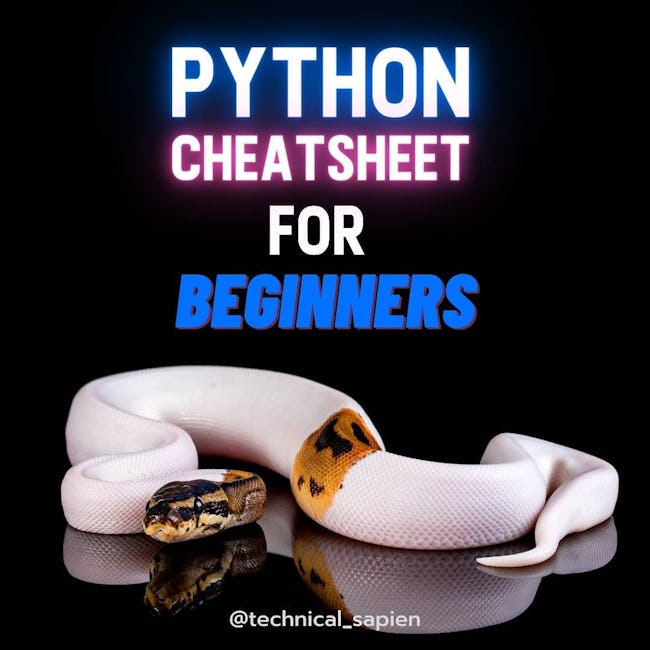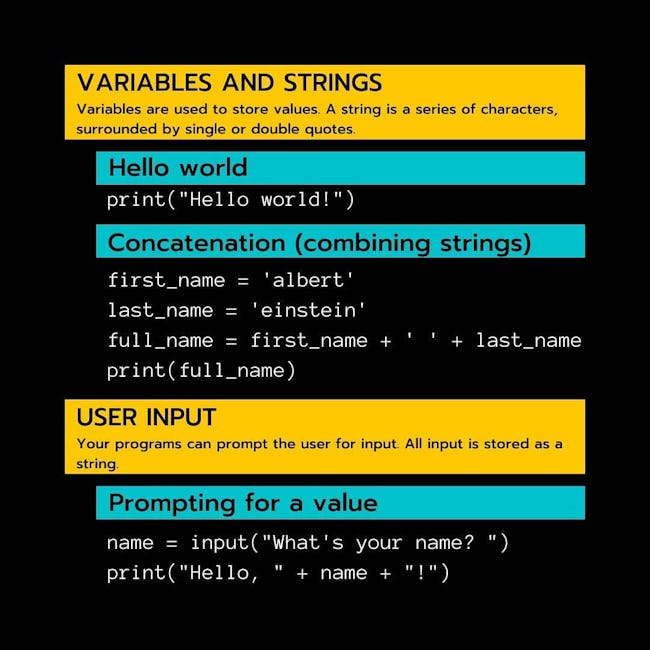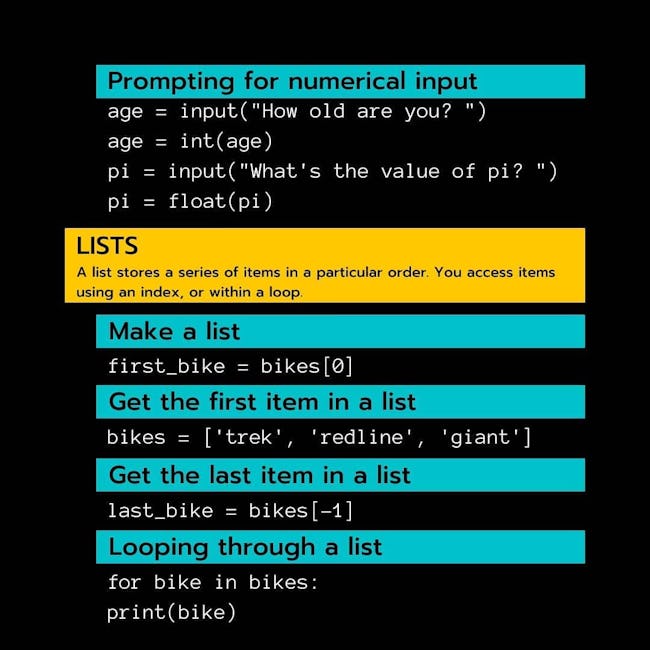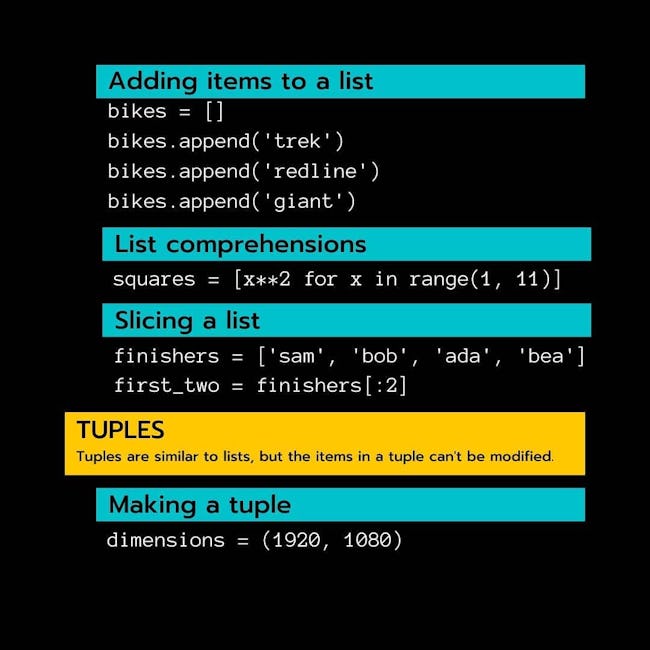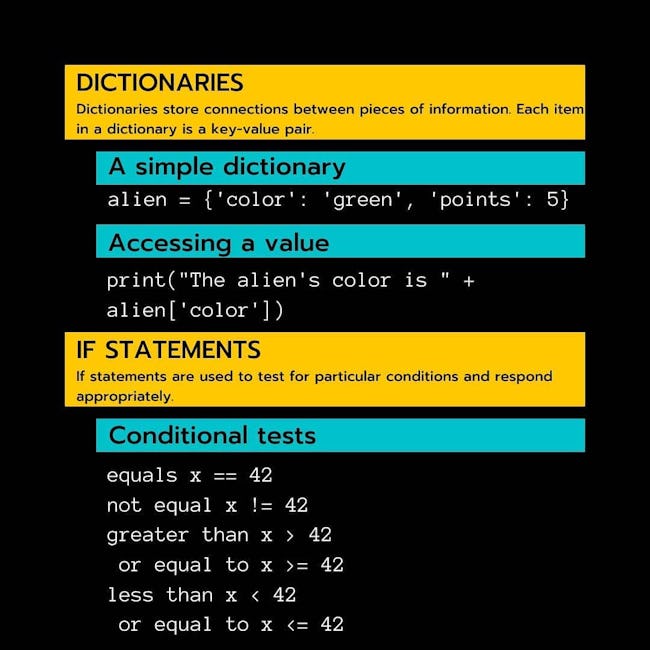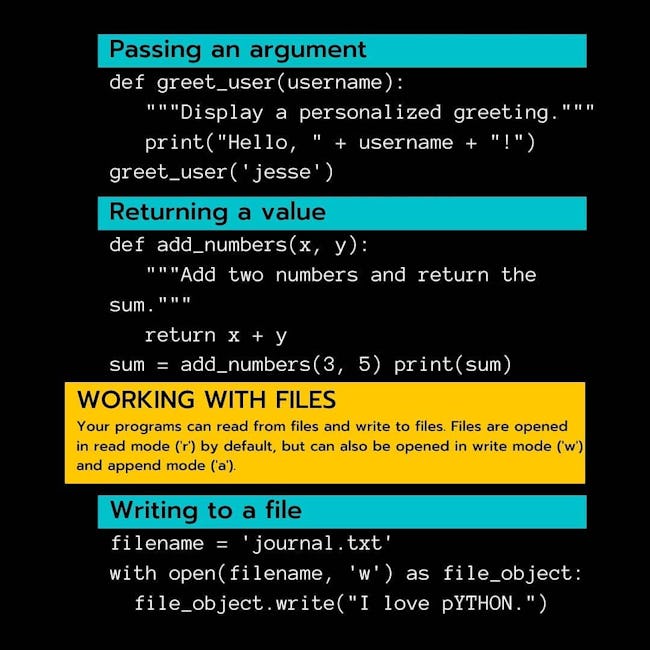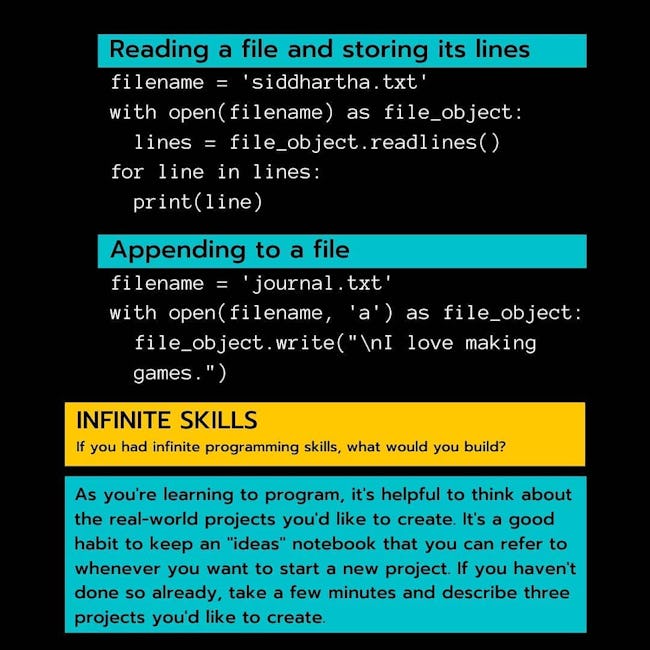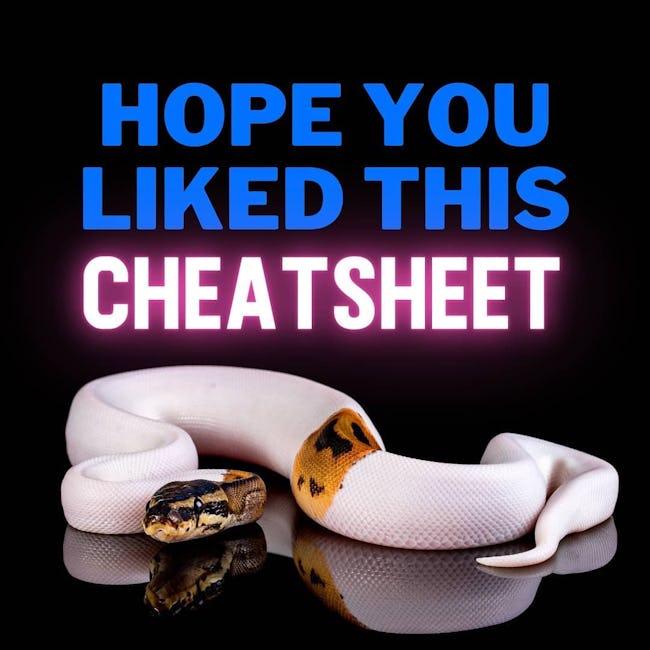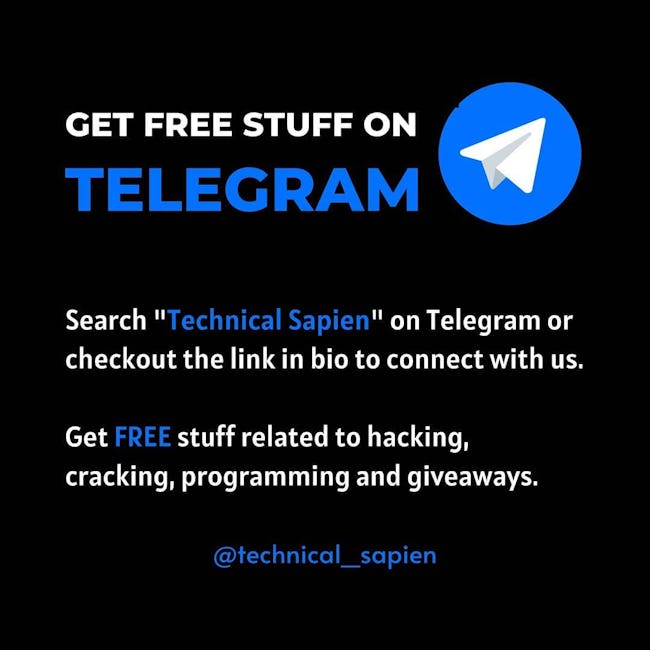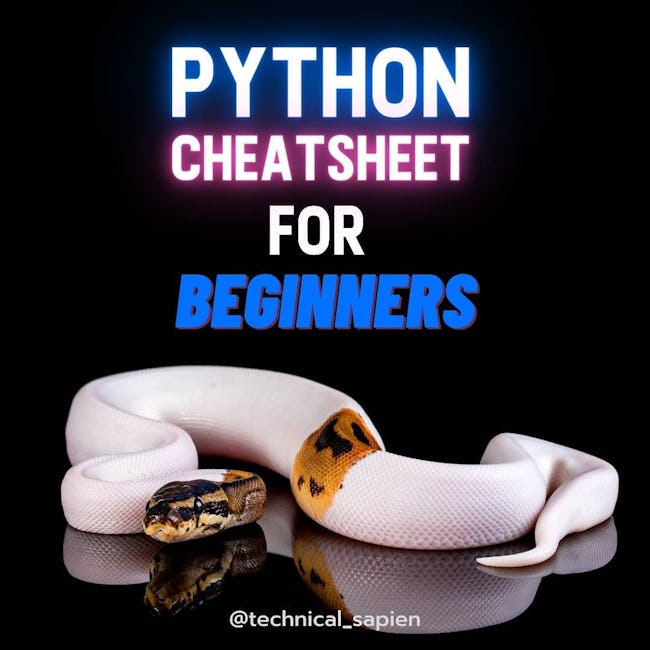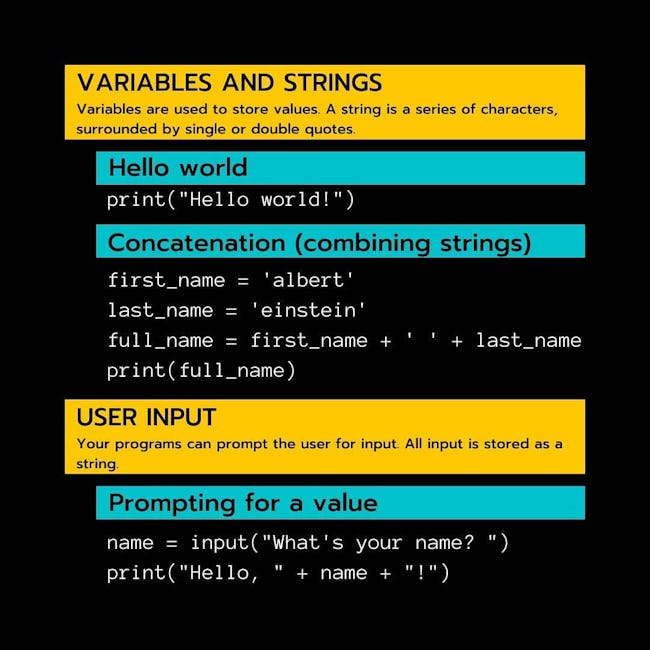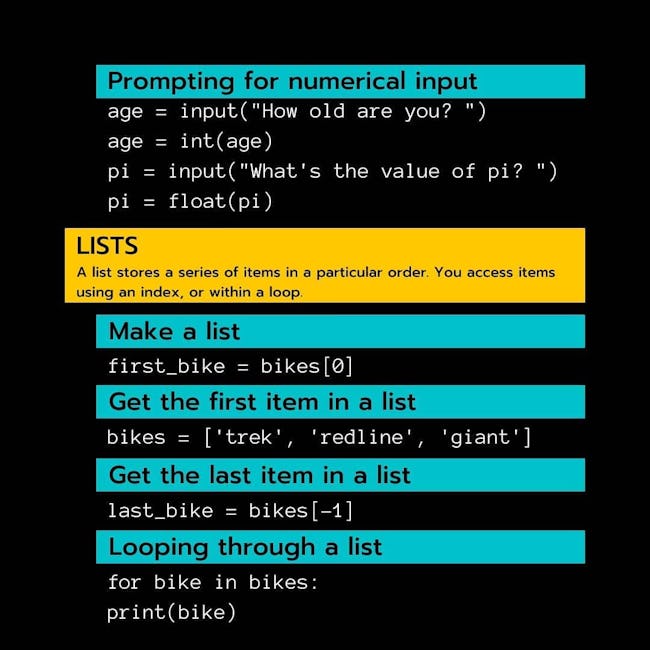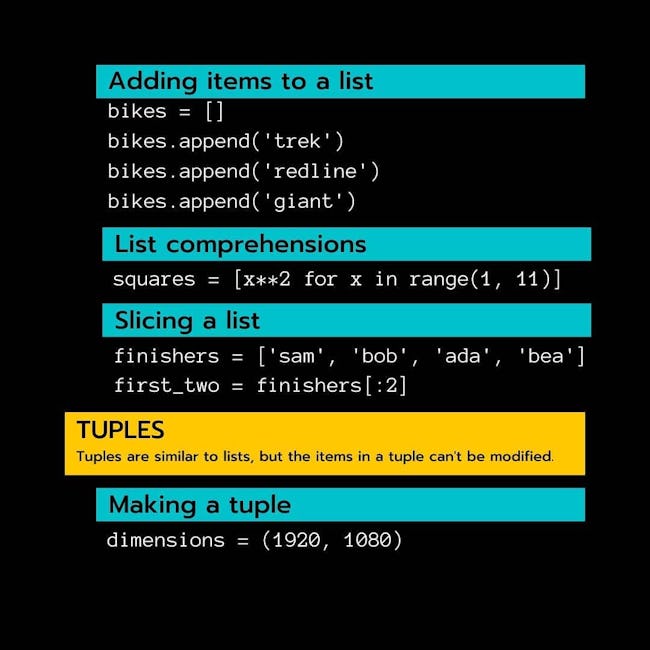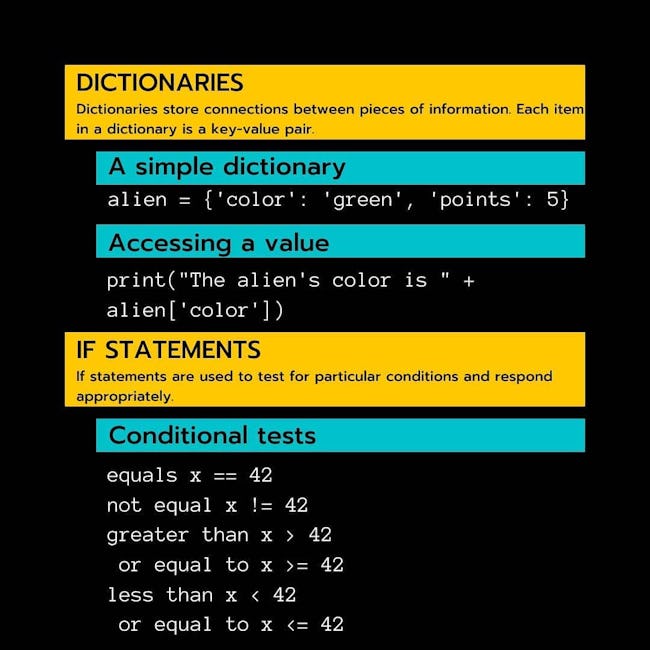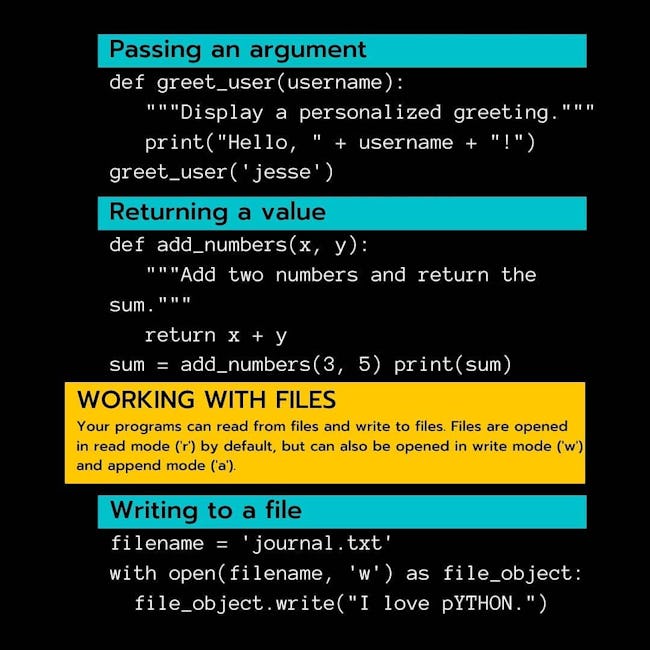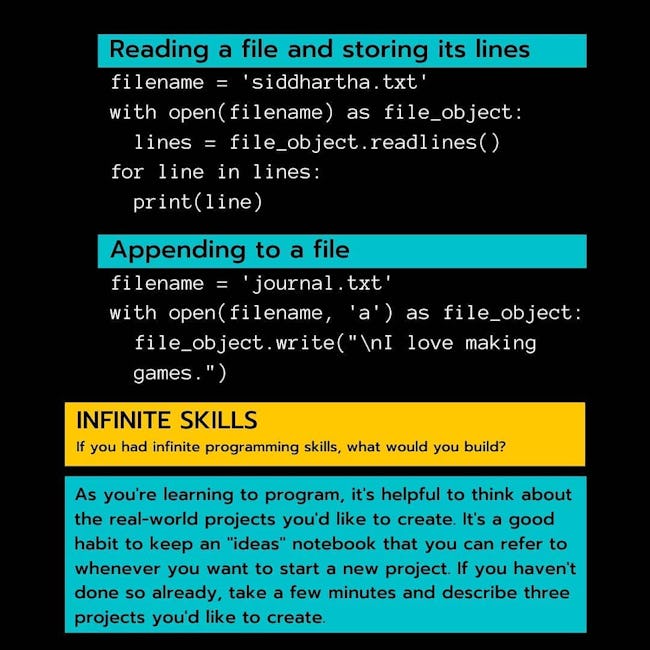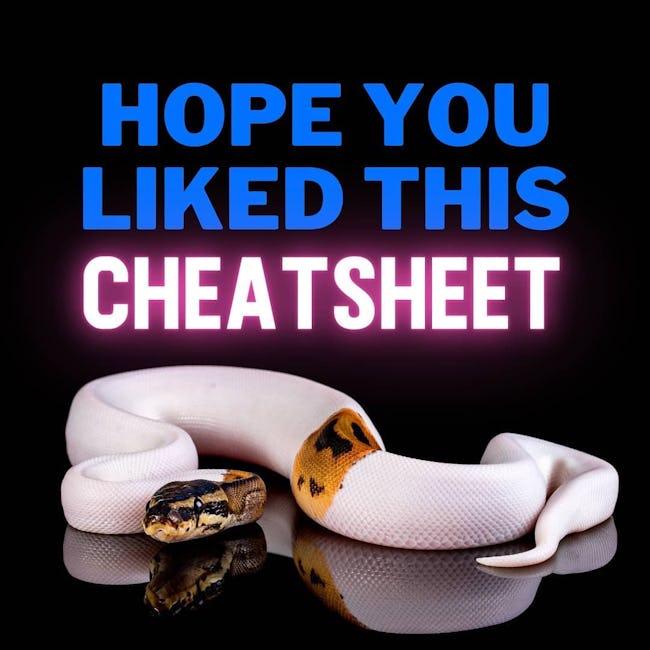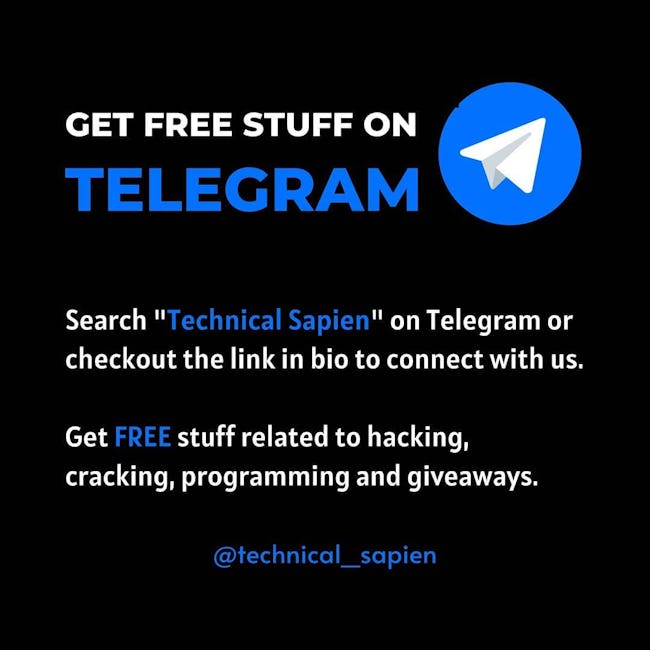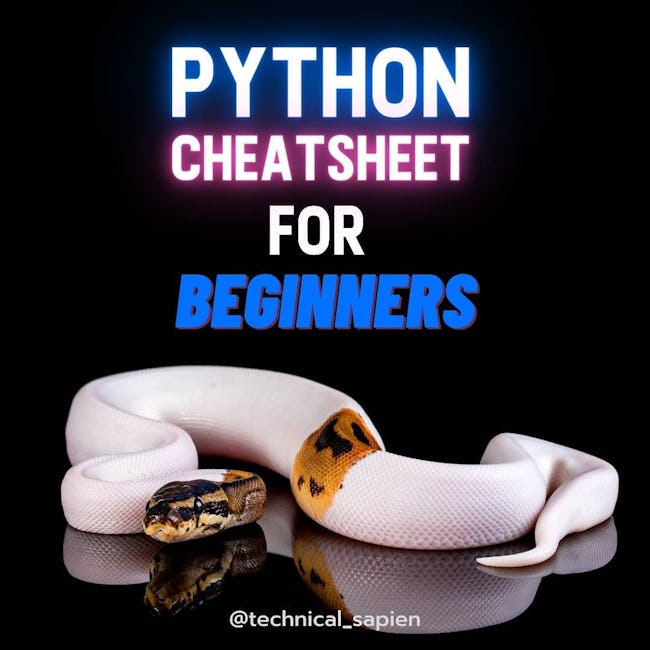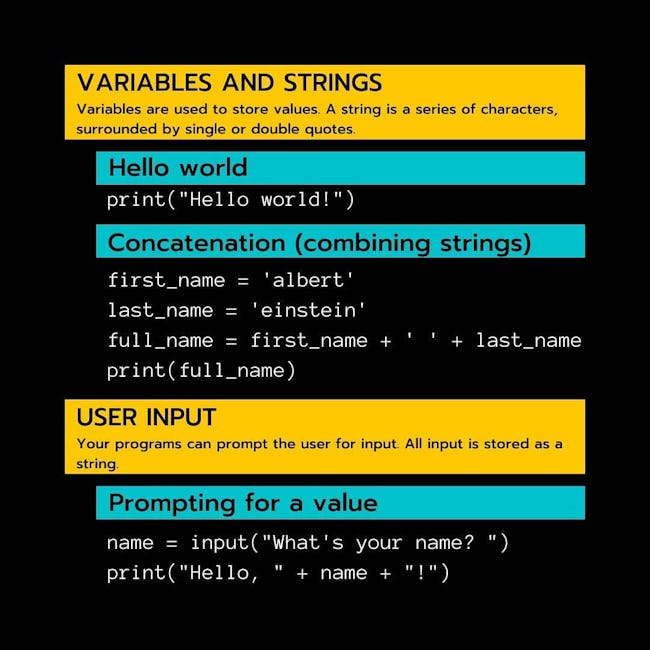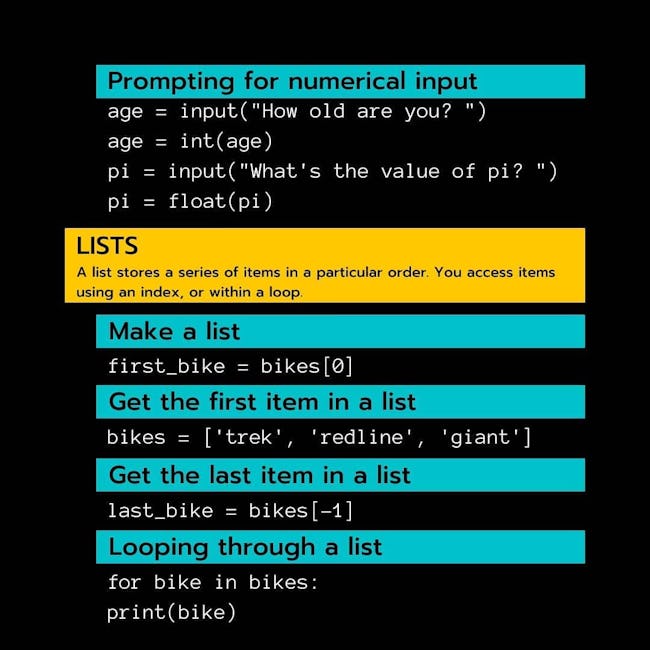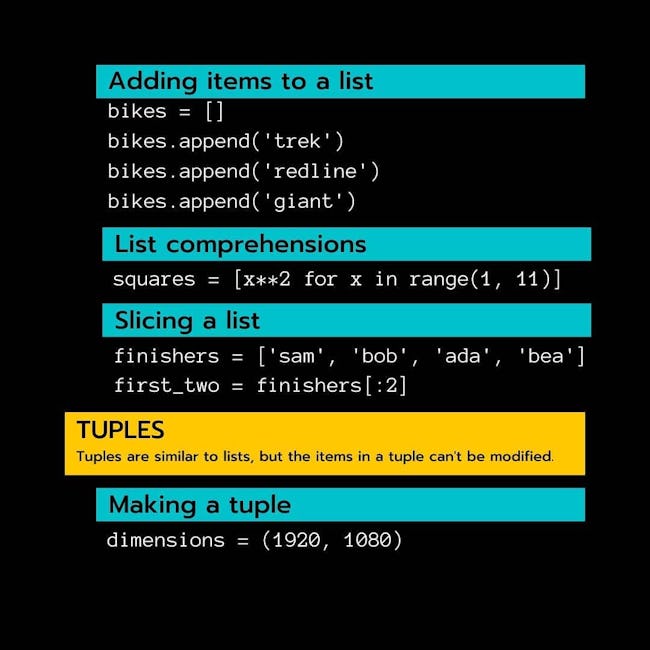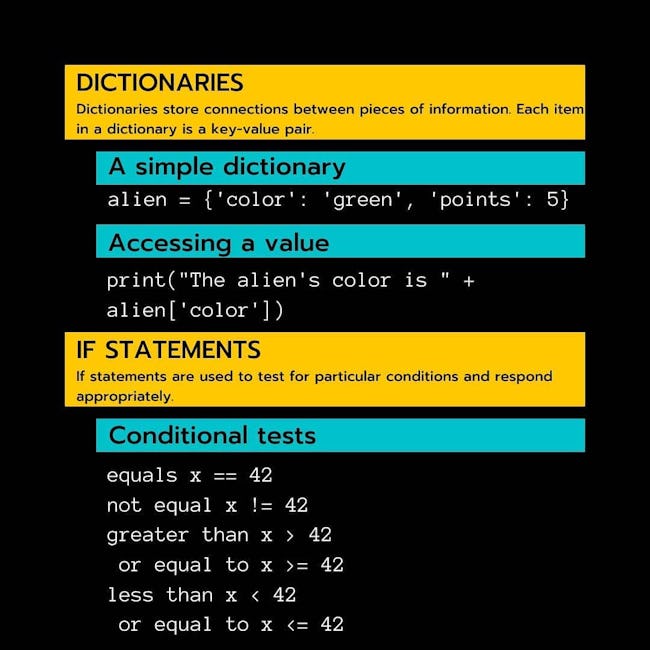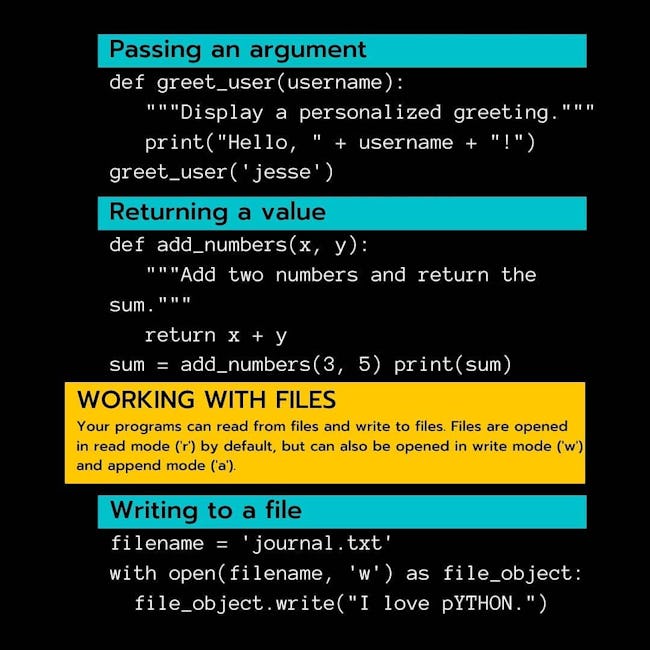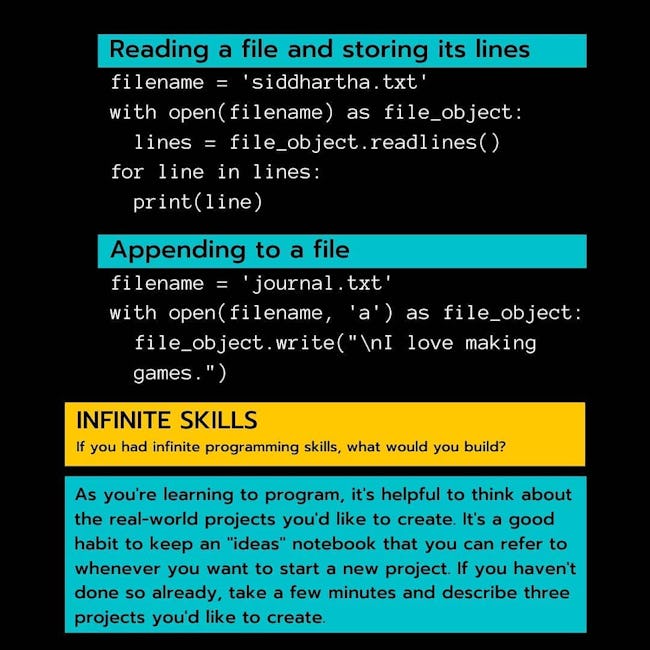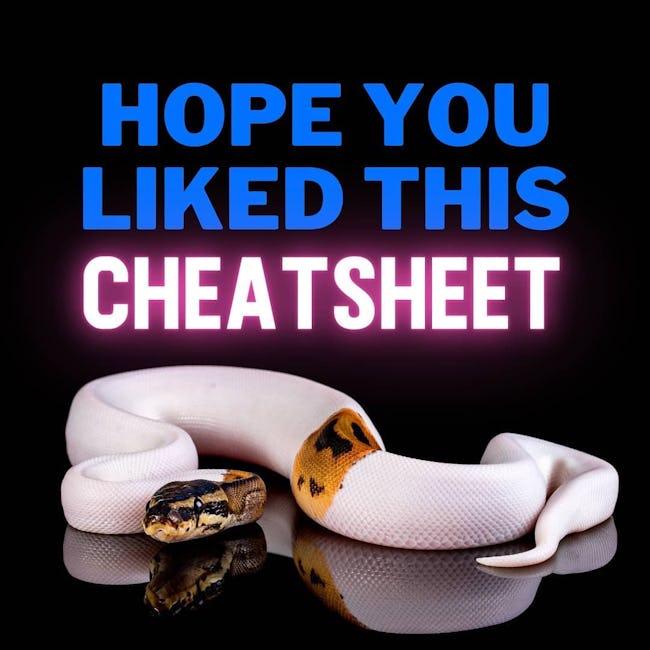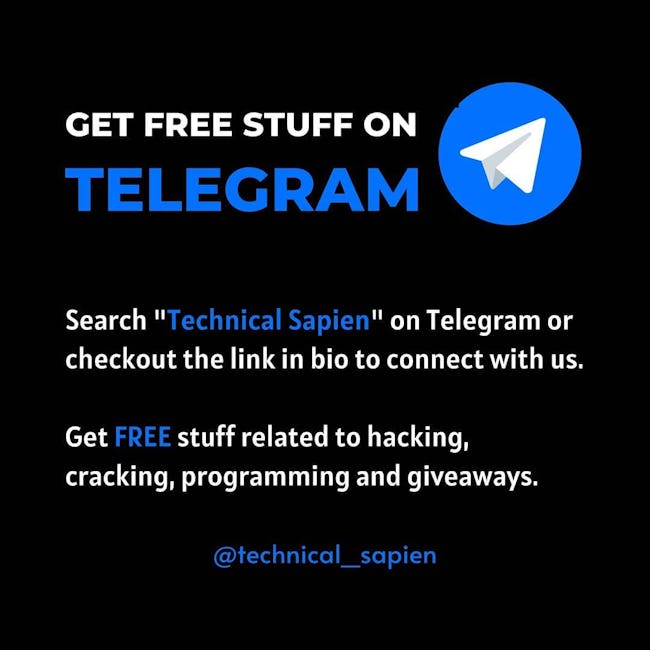 Python Cheatsheet for Beginners
VARIABLES AND STRINGS
Variables are used to store values. A string is a series Of characters surrounded by single or double quotes.
USER INPUT
Your programs can prompt the user for input. All input is stored as a string
LISTS
A list stores a series Of items in a particular order. You access items using an index. or within a loop.
TUPLES
Tuples are similar to lists. but the items in a tuple can't be modified.
DICTIONARIES
Dictionaries store connections between pieces of information. Each item in a dictionary is a key-value pair.
IF STATEMENTS
If statements are used to test for particular conditions and respond appropriately
WHILE LOOPS
A while loop repeats a block Of code as long as a certain condition is true.
FUNCTIONS
Functions are named blocks of code, designed to do one specific job. Information passed to a function is called an argument. and information received by a function is called a parameter
WORKING WITH FILES
Your programs can read from files and write to files. Files are opened in read mode (Y) by default. but can also be opened in write mode and append mode
INFINITE SKILLS
If you had infinite programming skills, what would you build?
More booklets by Technical Sapien
More IT & Software booklets
Your recently viewed booklets
See all booklets