Booklet
Productivity hack: Turn off your phone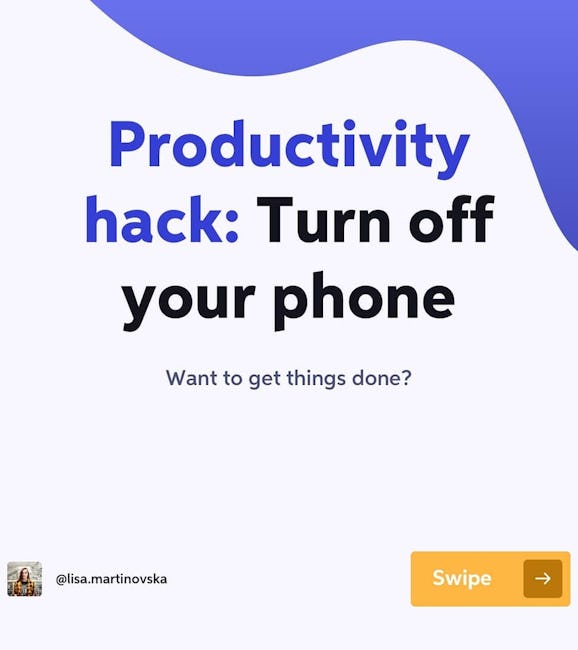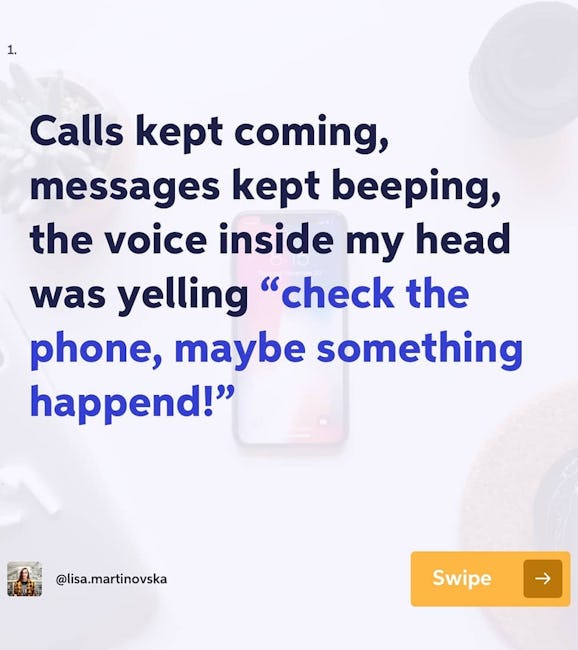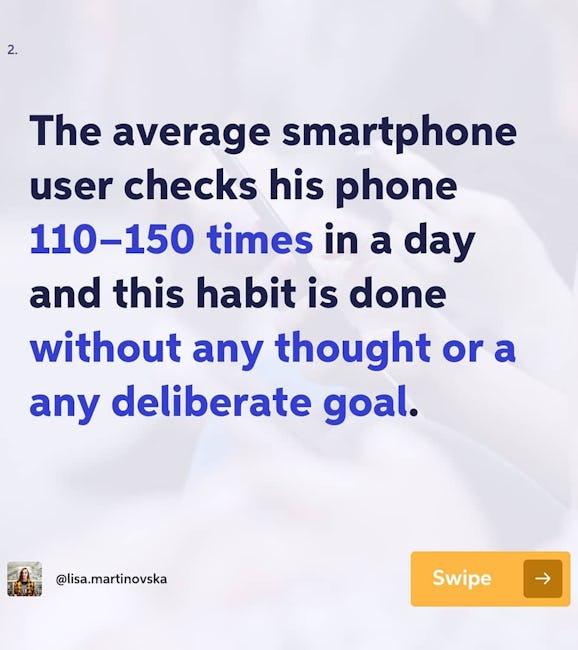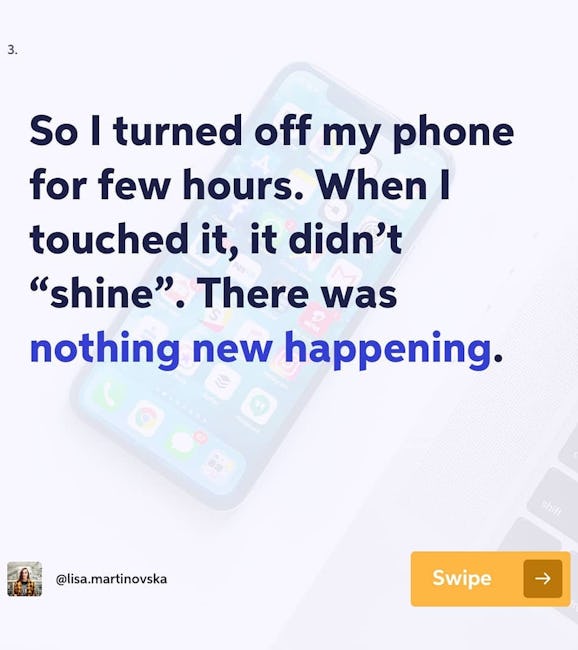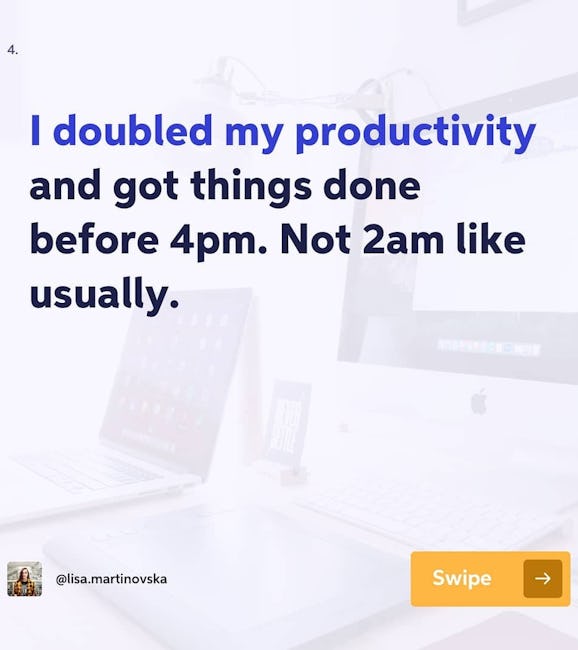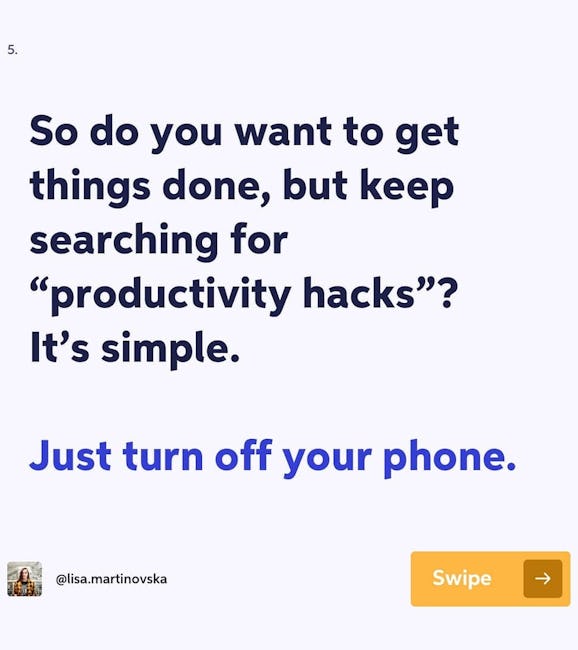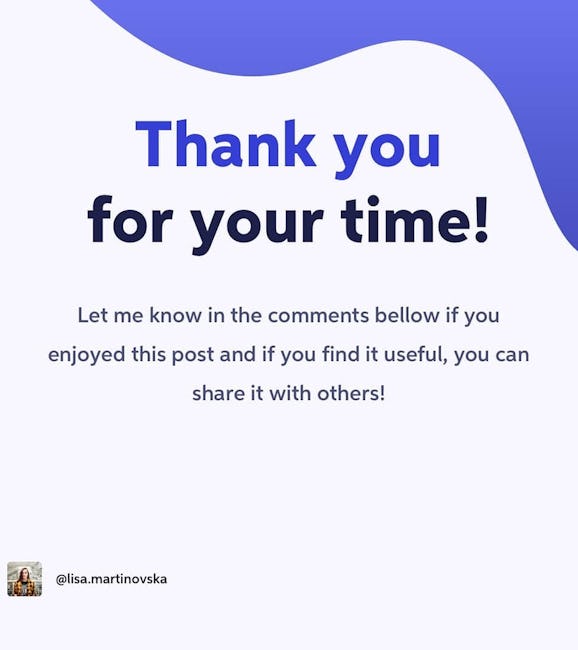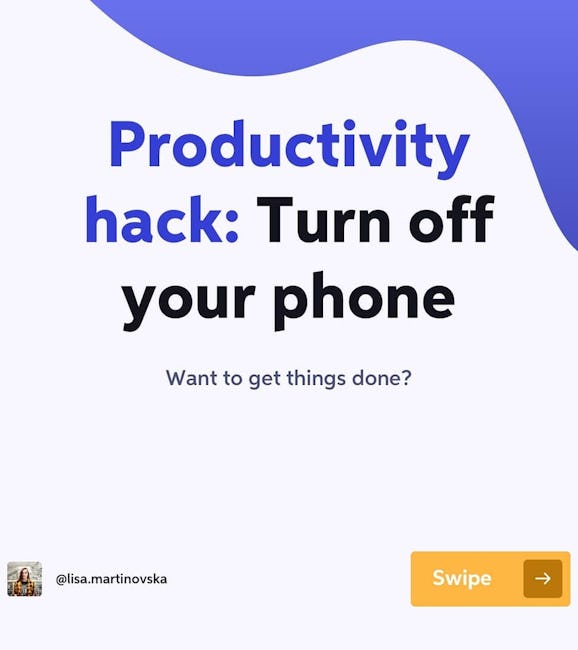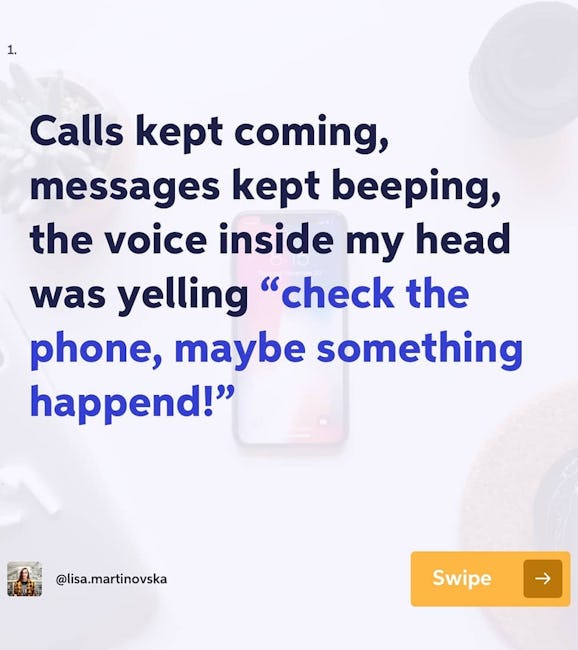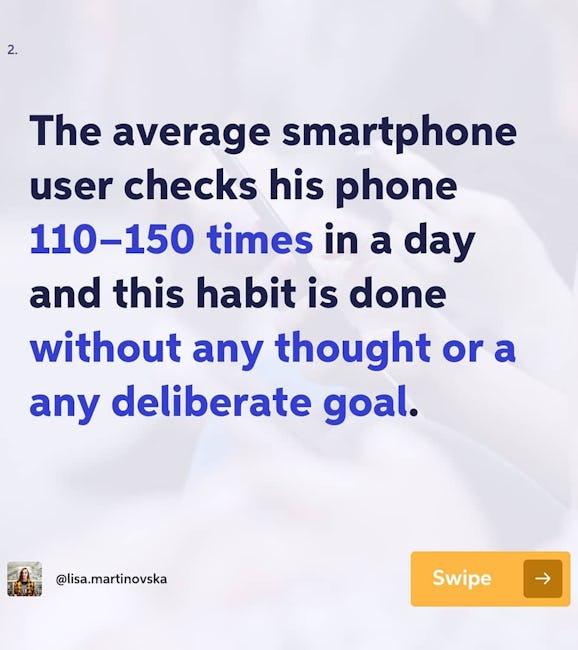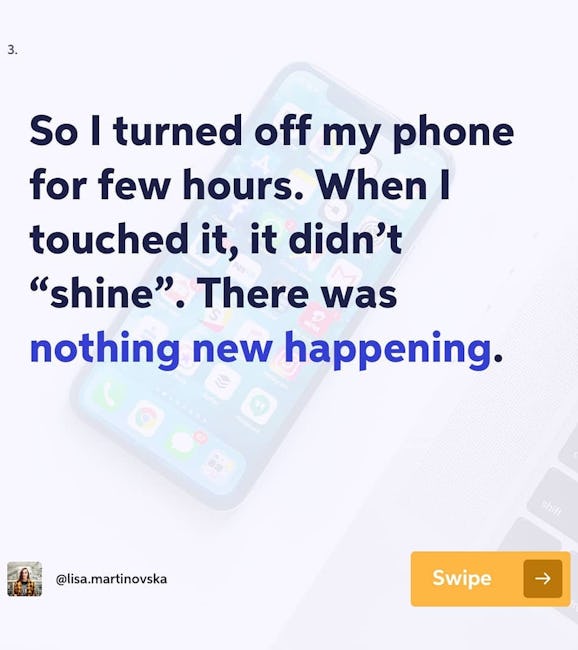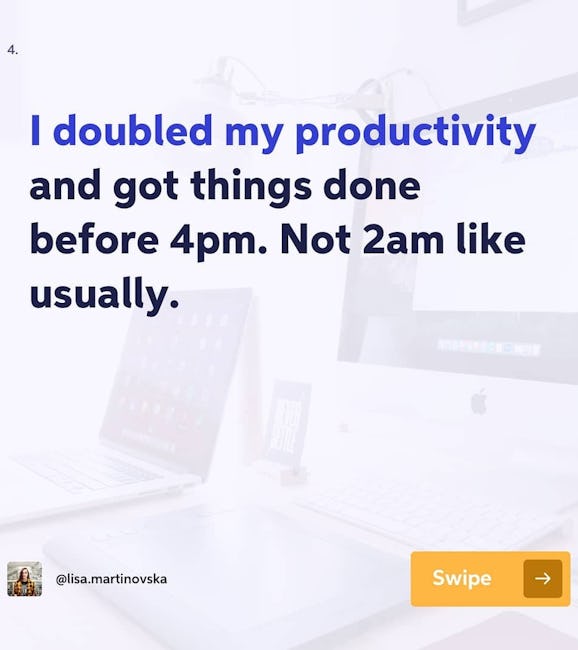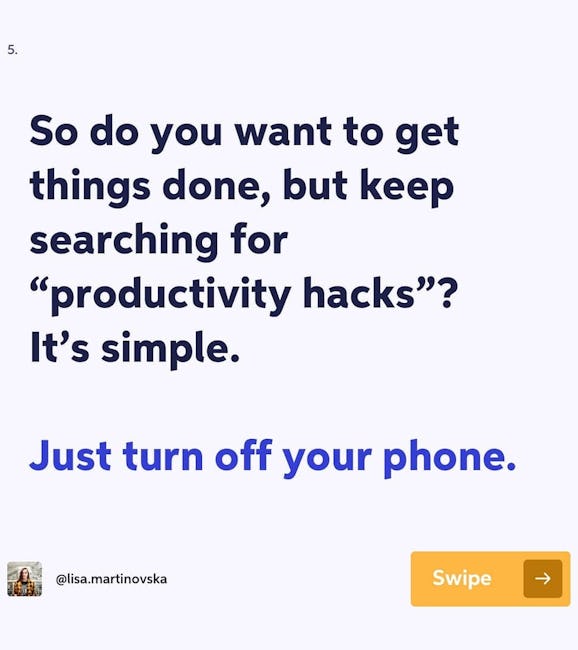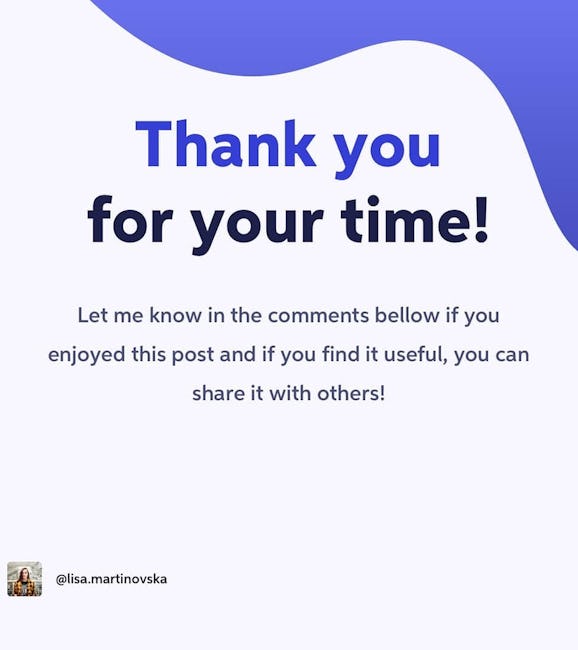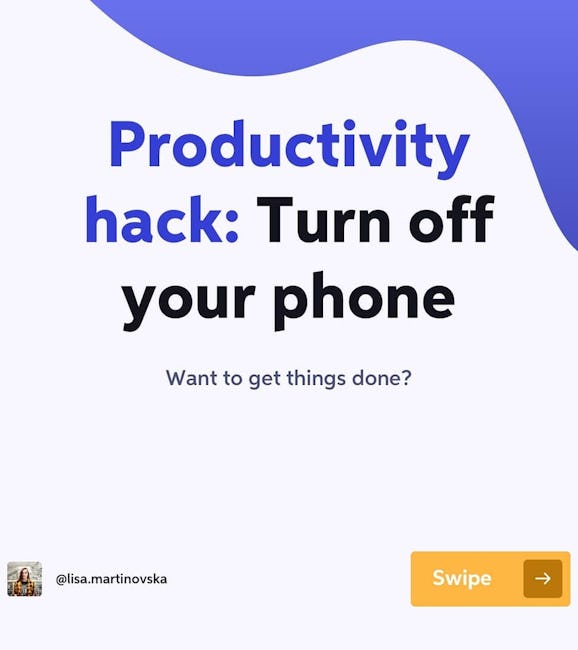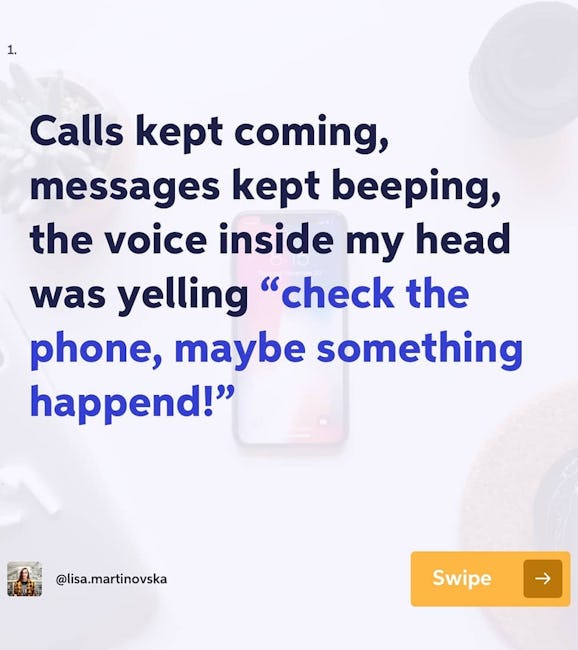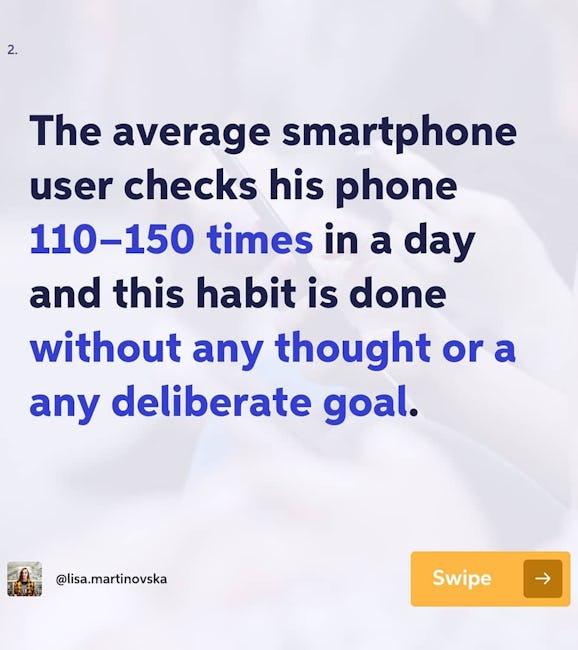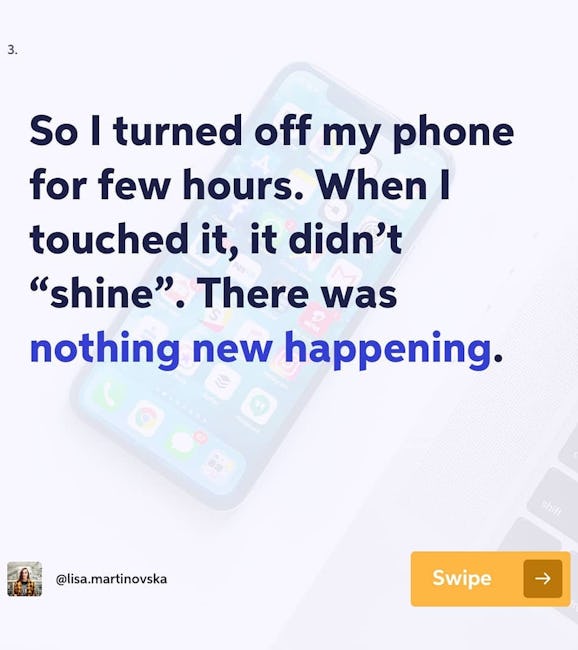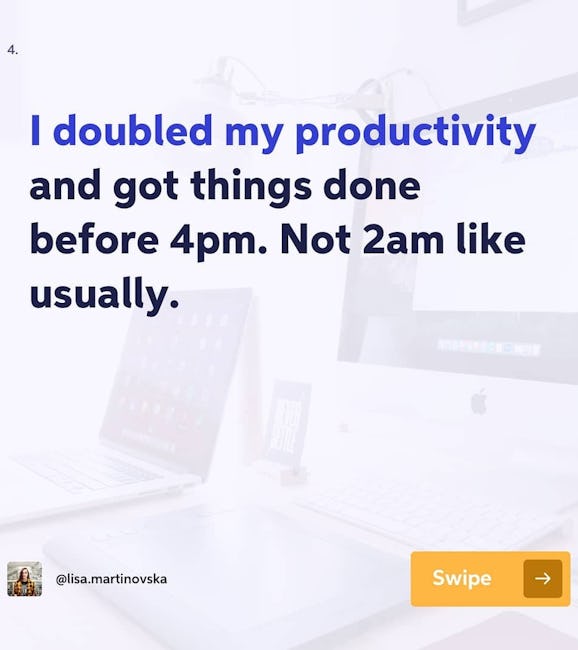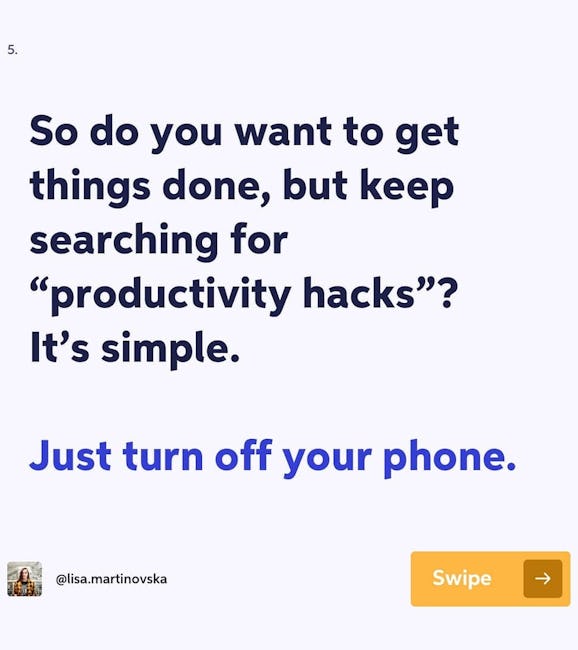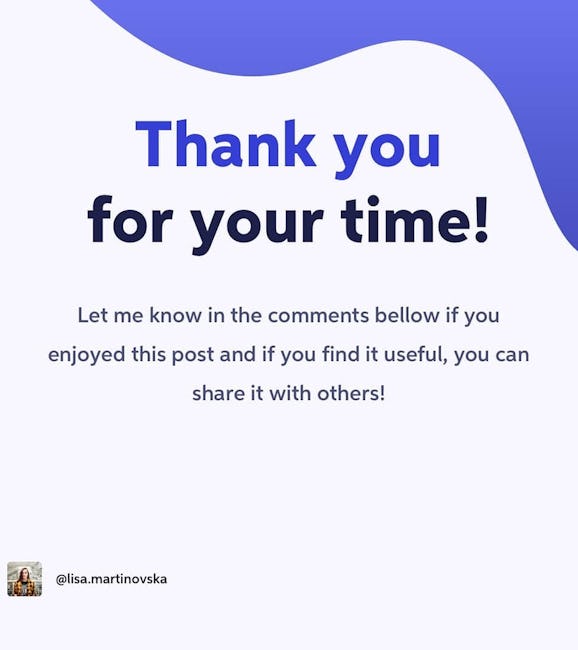 Productivity hack: Turn off your phone
Want to get things done?
1. Calls kept coming, messages kept beeping, the voice inside my head was yelling "check the phone, maybe something happend!"
2. The average smartphone user checks his phone 110—150 times in a day and this habit is done without any thought or a any deliberate goal.
3. So I turned off my phone for few hours. When I touched it, it didn't "shine", There was nothing new happening.
4. I doubled my productivity and got things done before 4pm. Not 2am like usually.
5. So do you want to get things done, but keep searching for "productivity hacks"? It's simple, Just turn off your phone.
Thank you for your time!
Let me know in the comments bellow if you enjoyed this post and if you find it useful, you can share it with others!
More booklets by Lisa Martinovska
More Personal Development booklets
Your recently viewed booklets
See all booklets