Booklet
Prioritize User Needs With The Red Route Matrix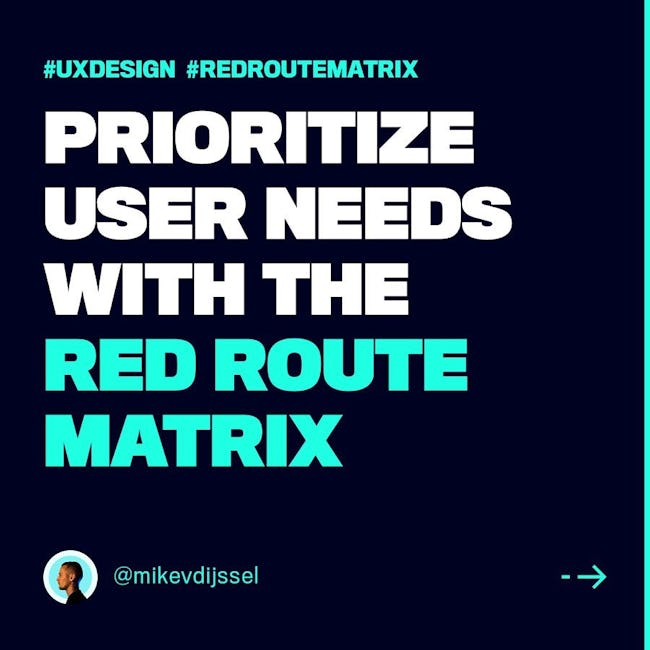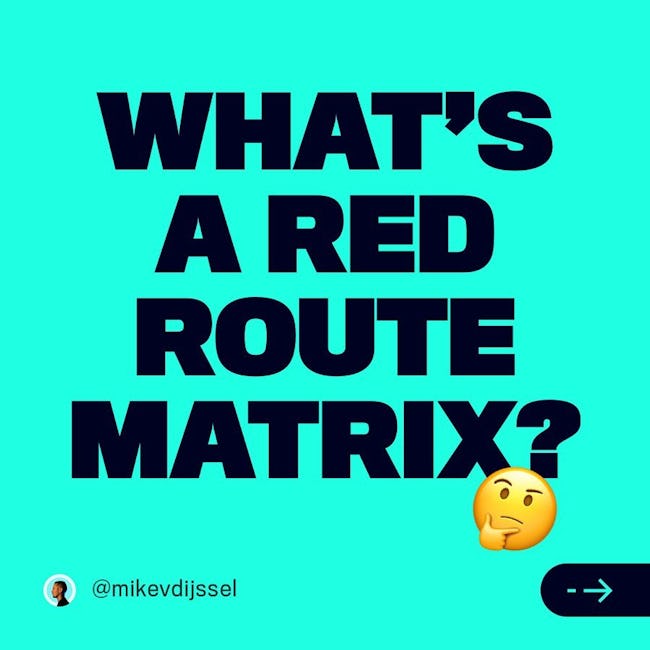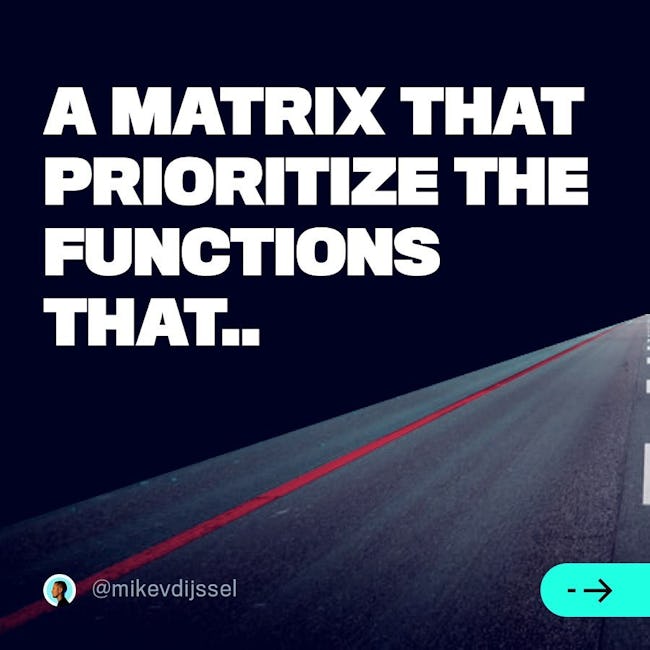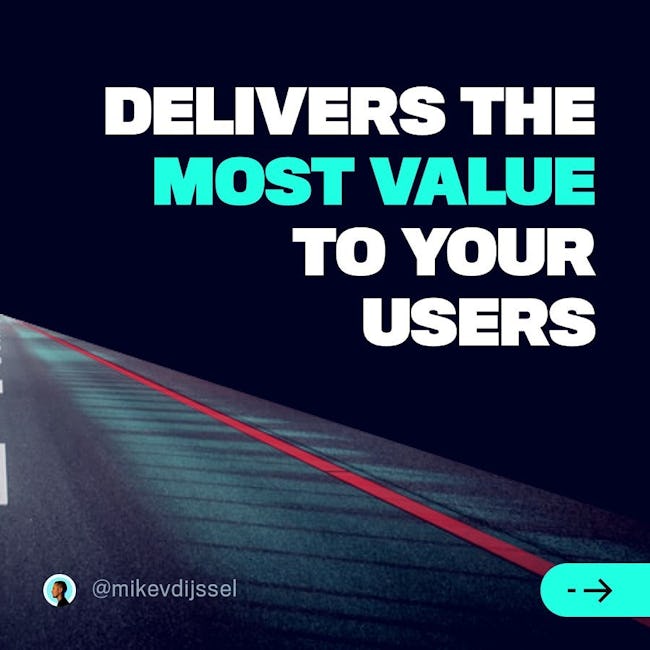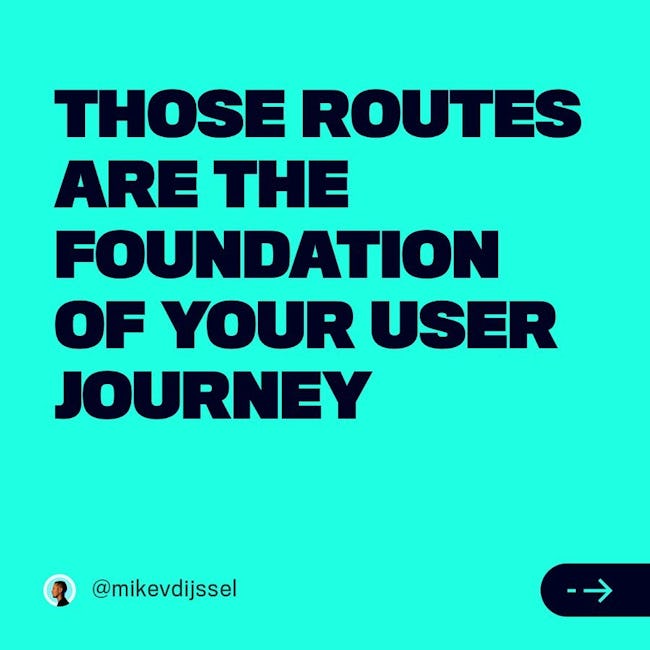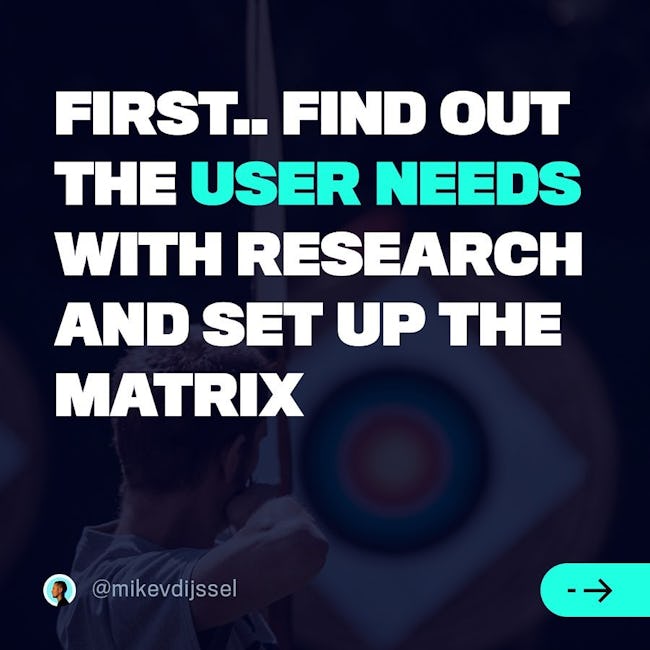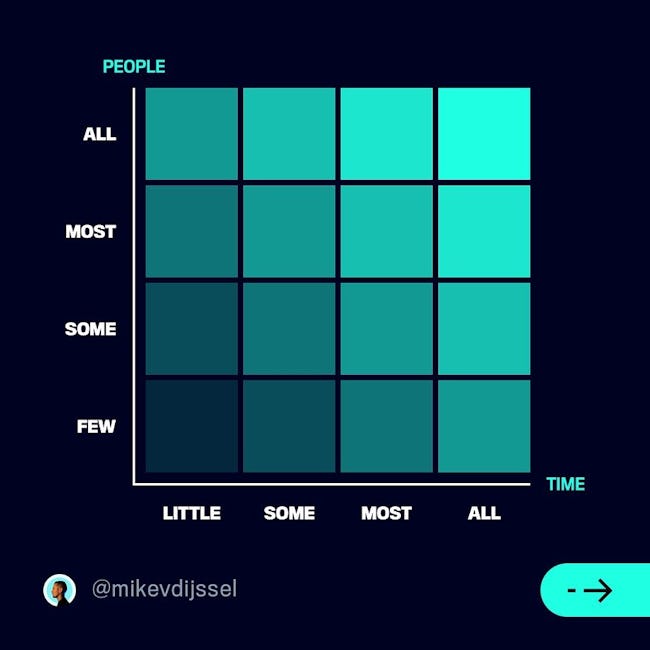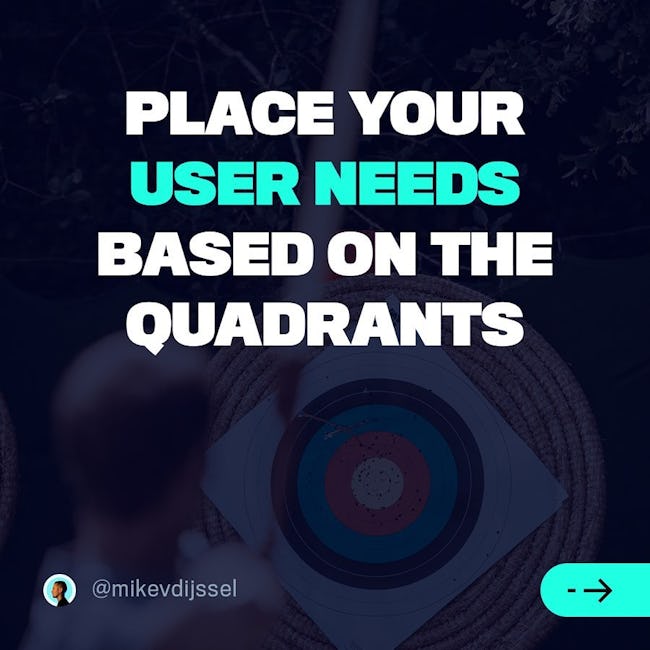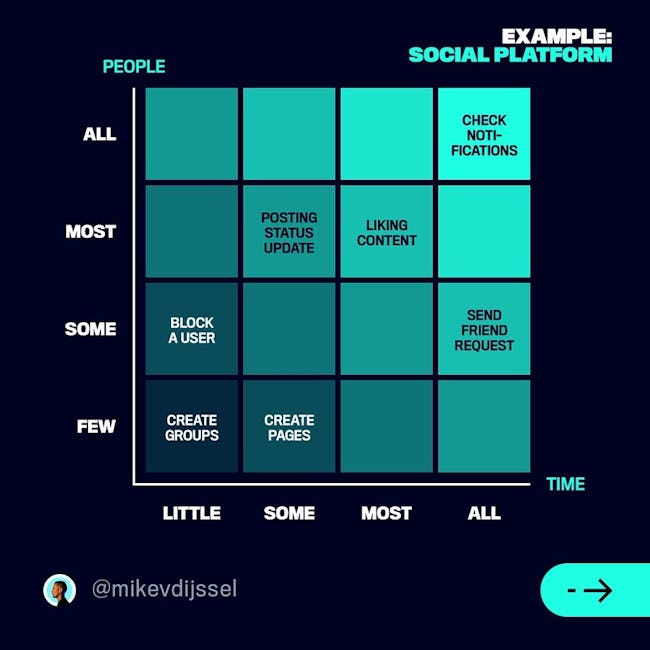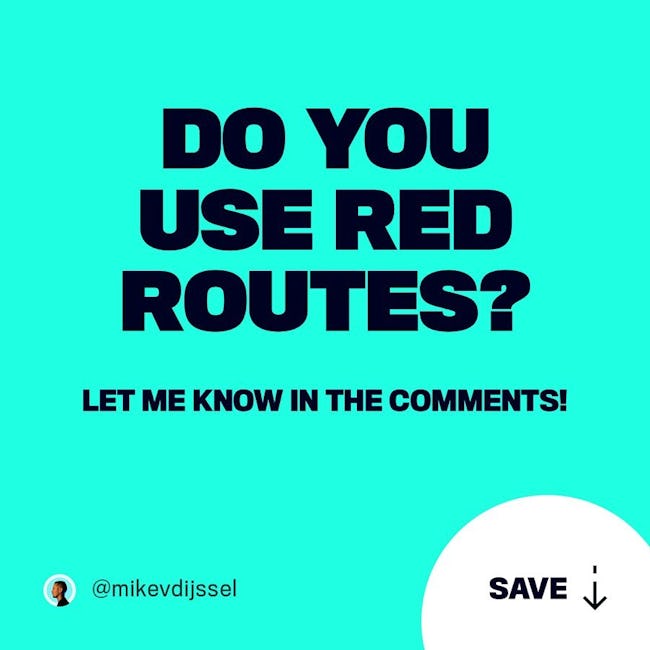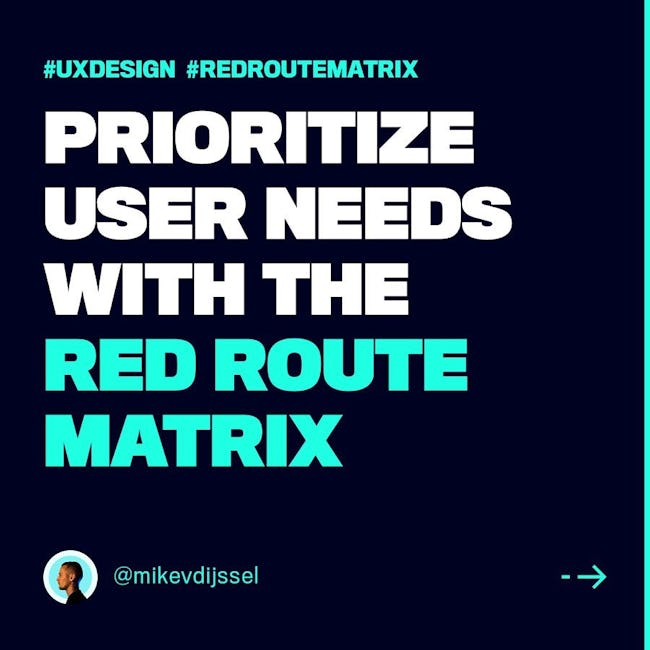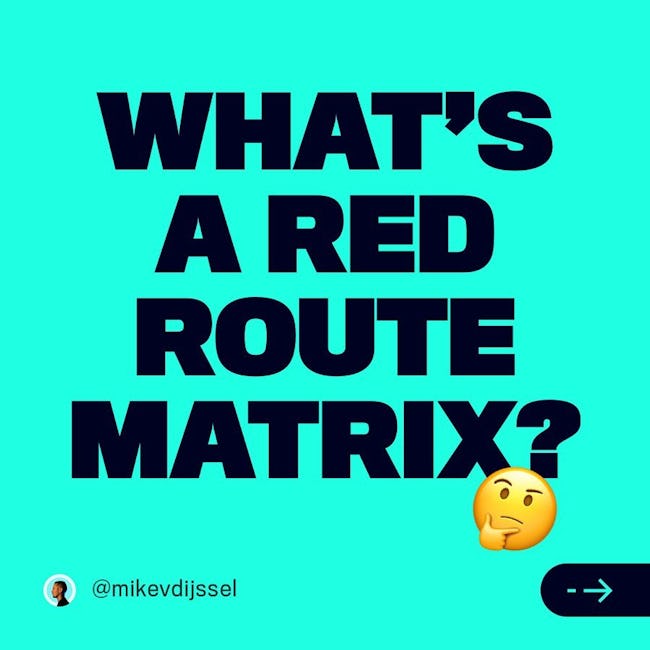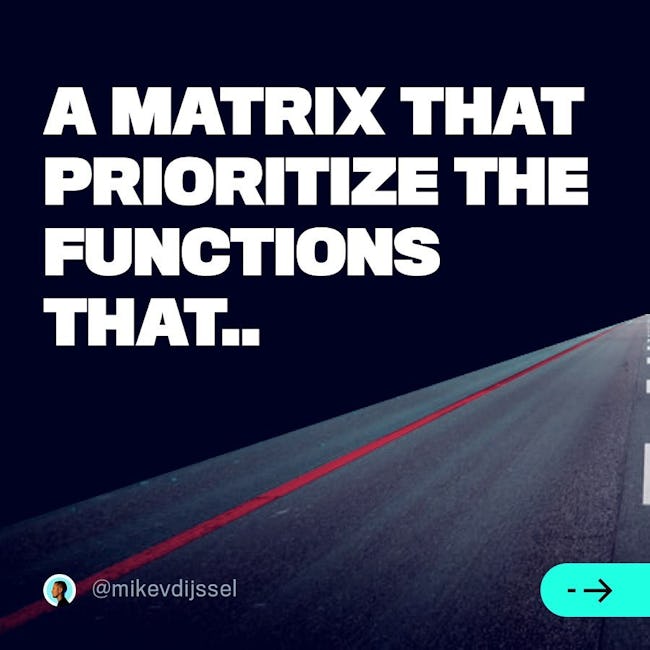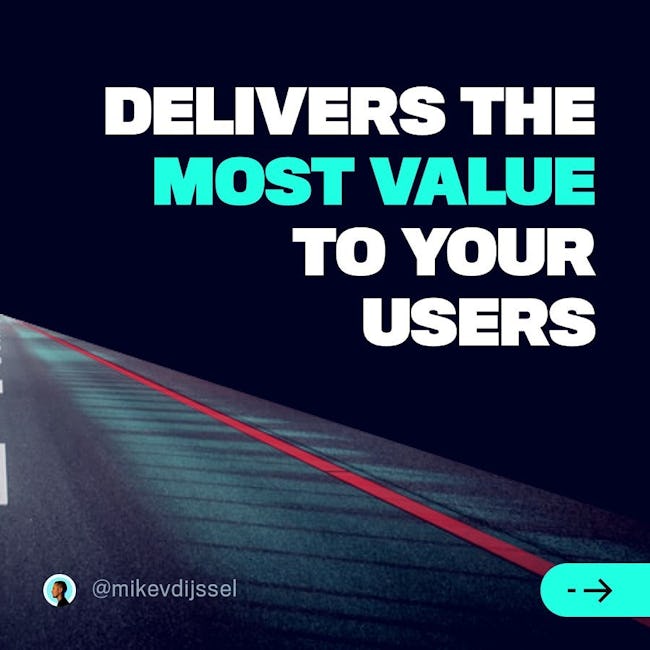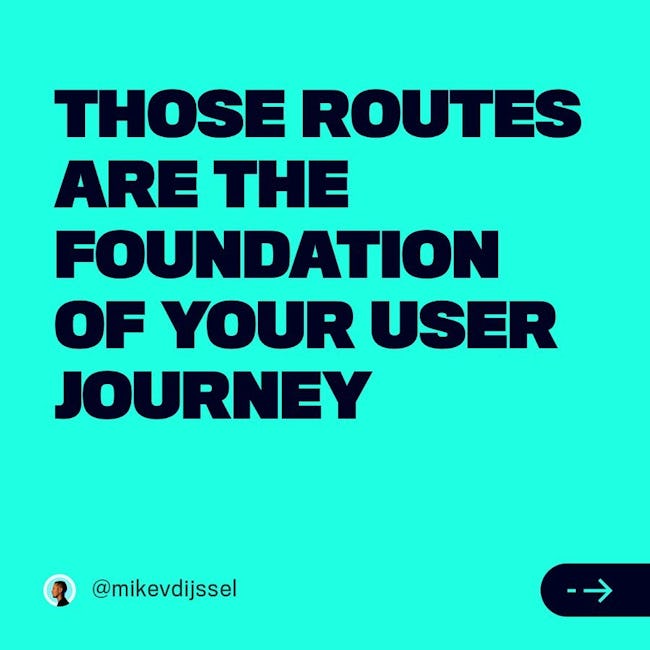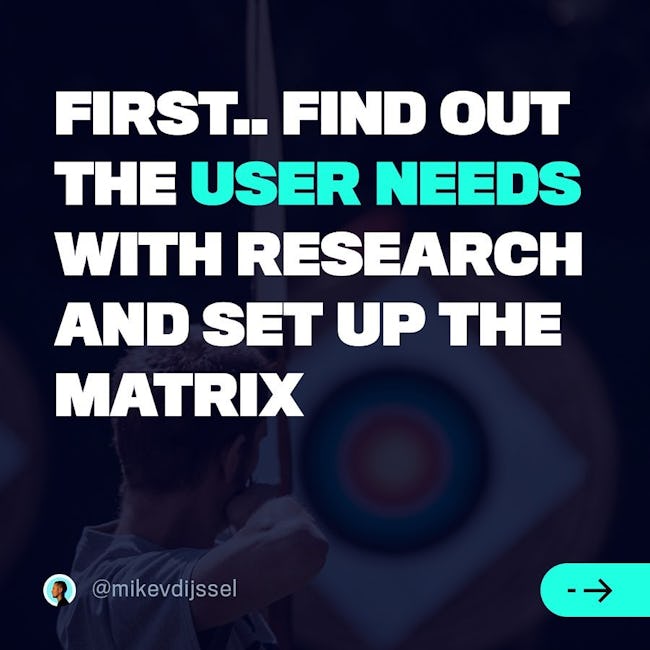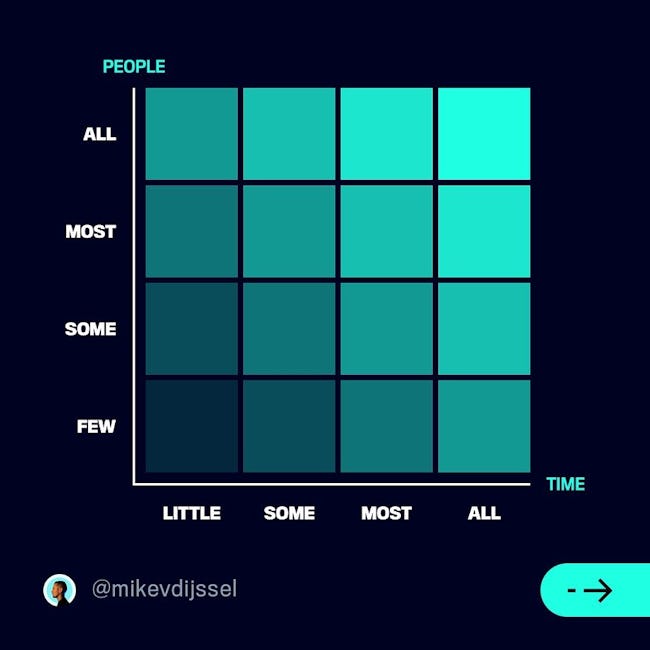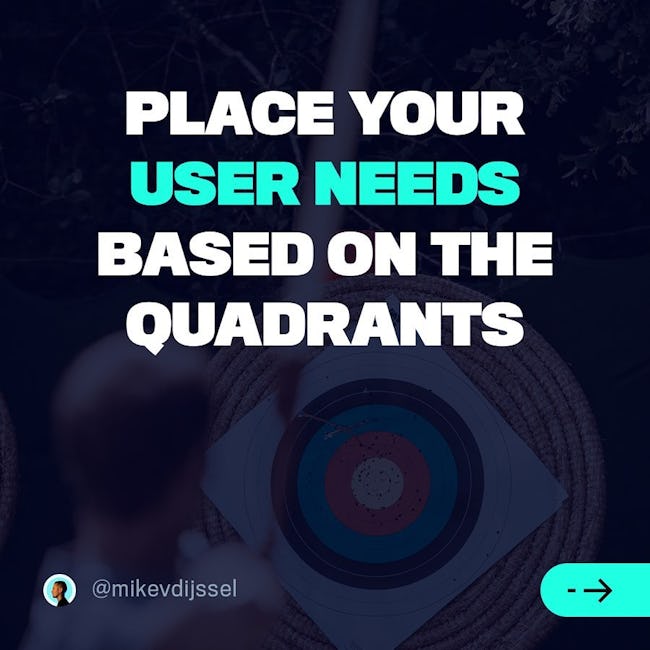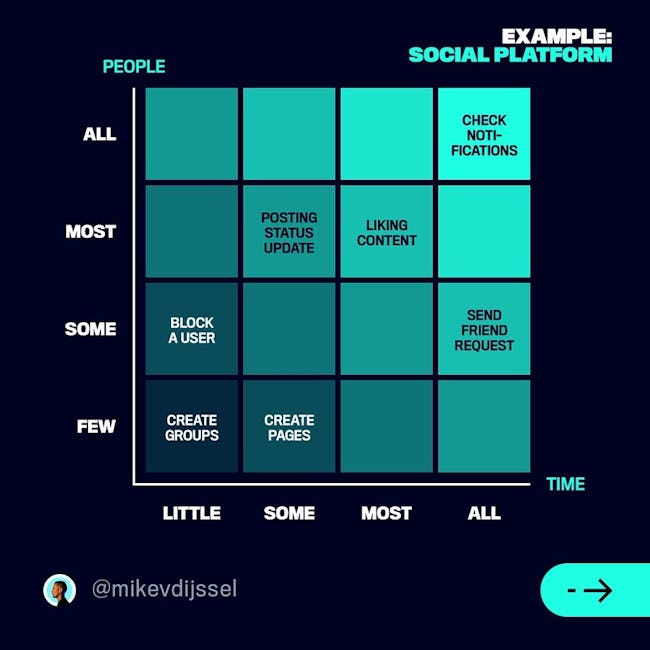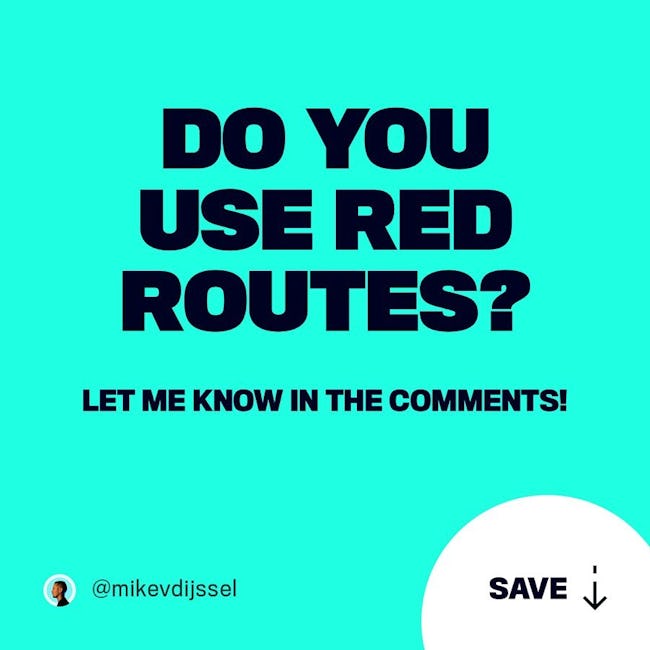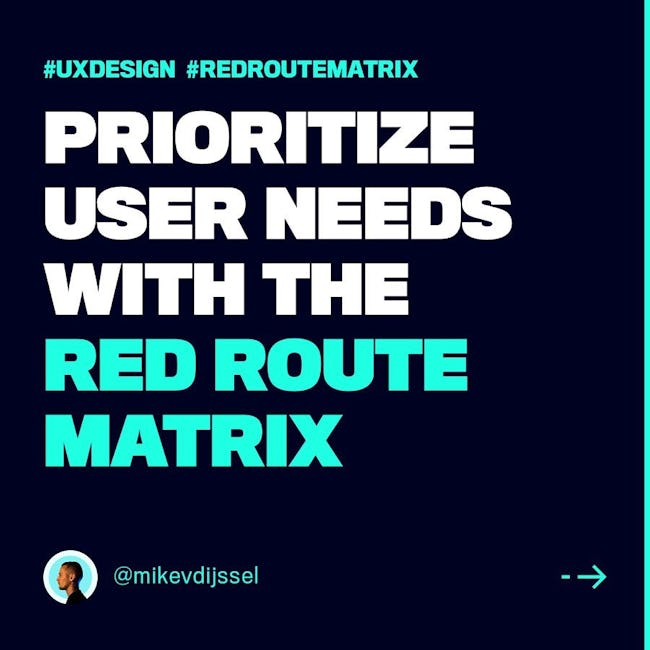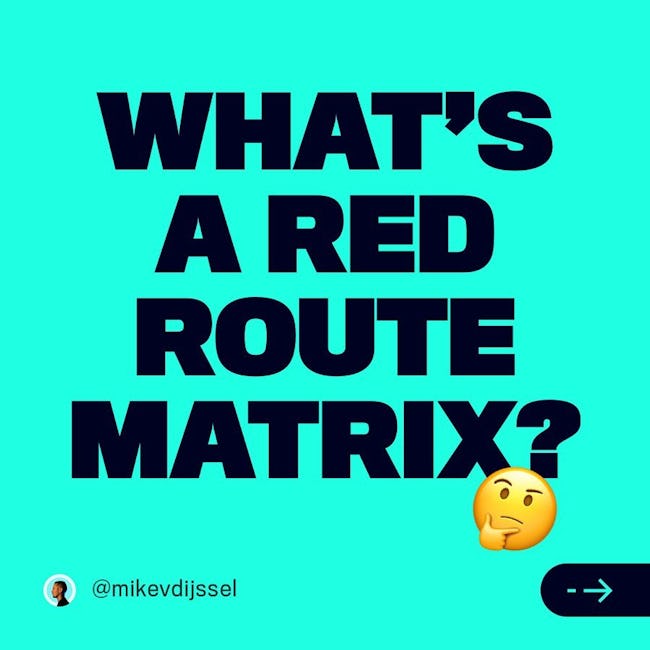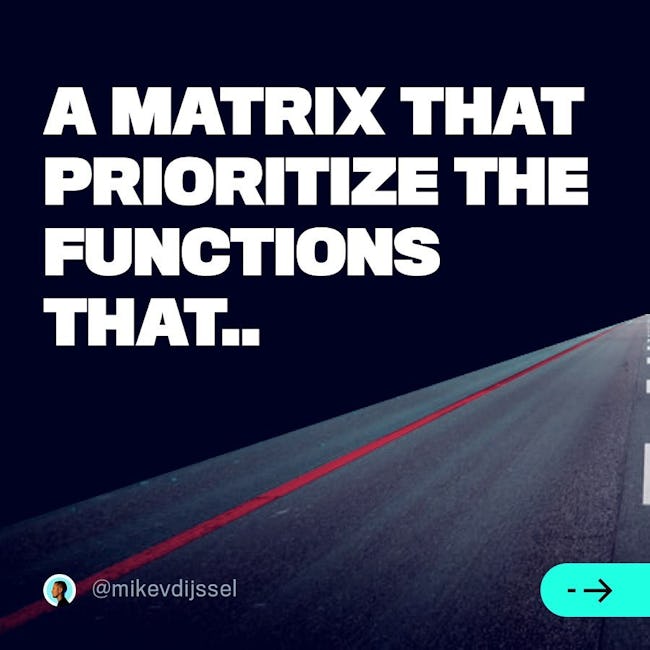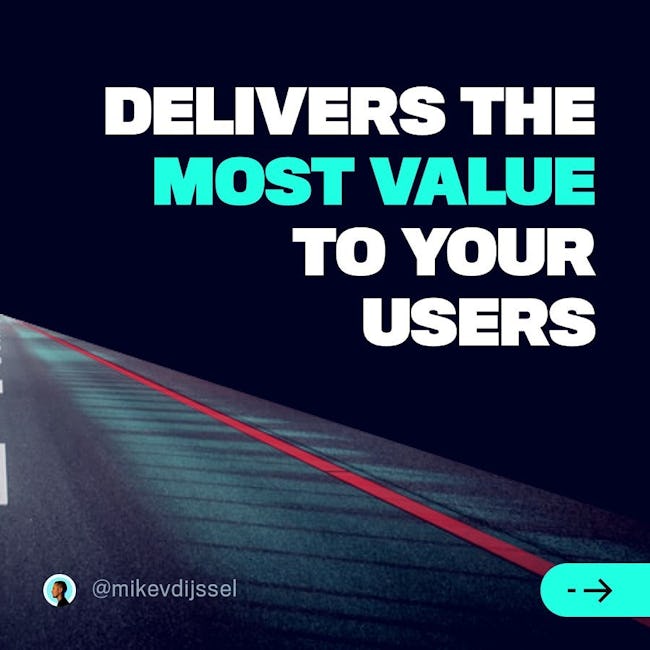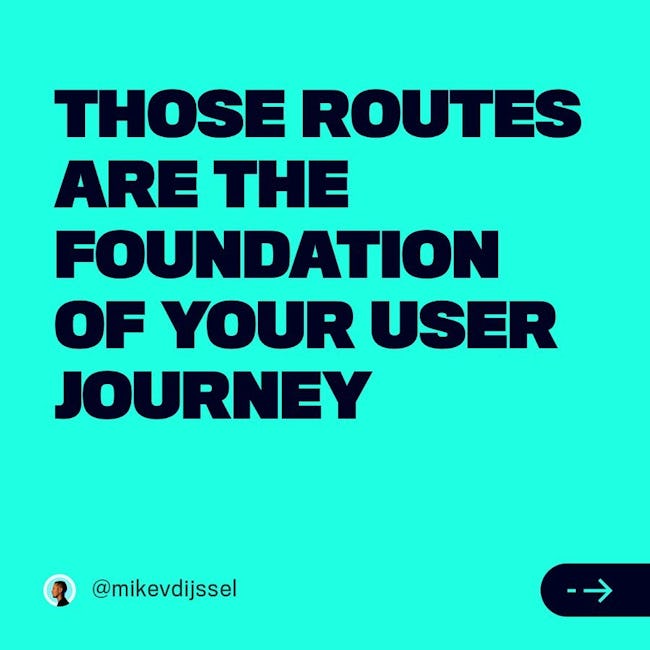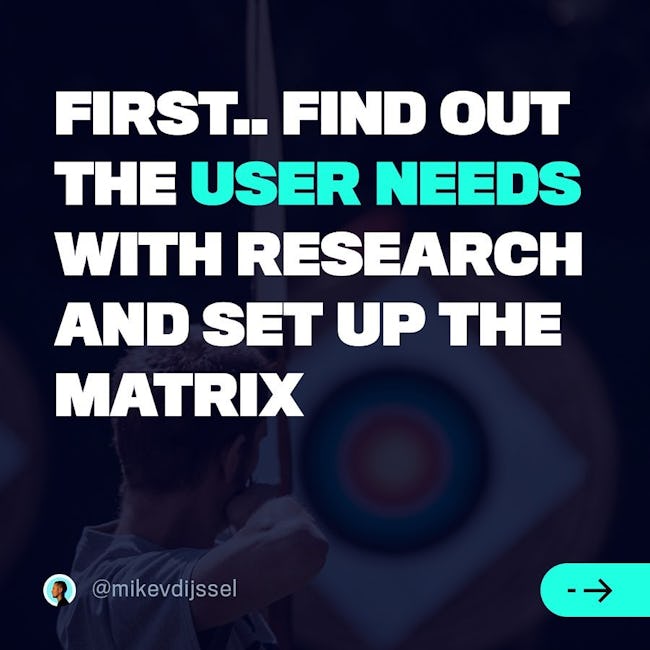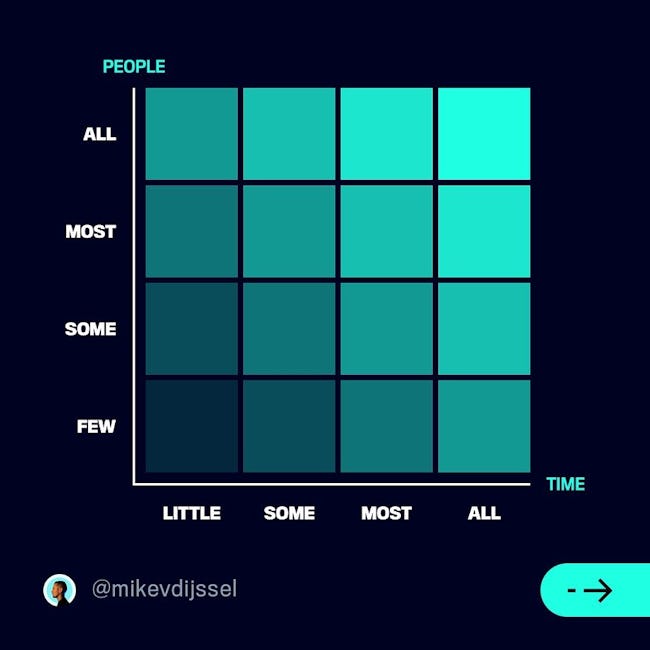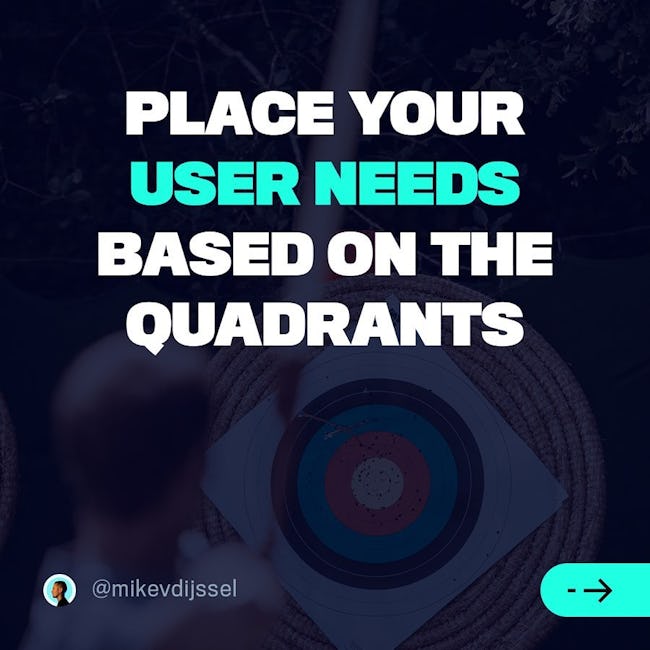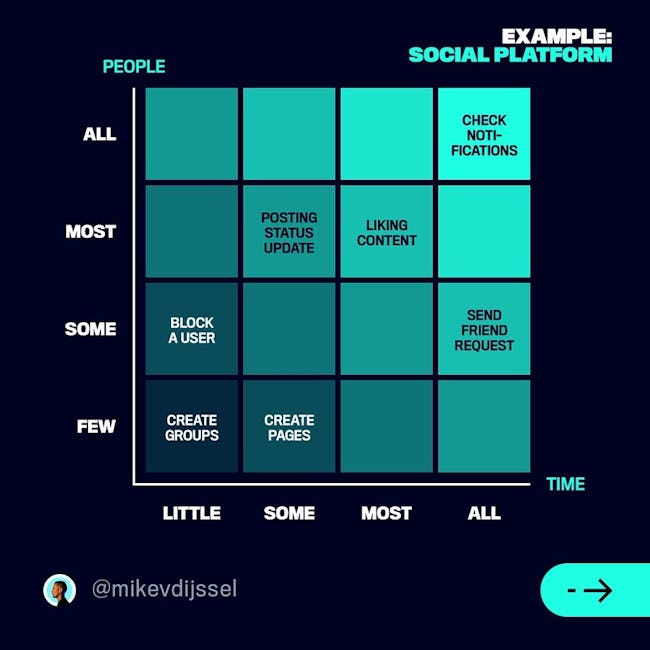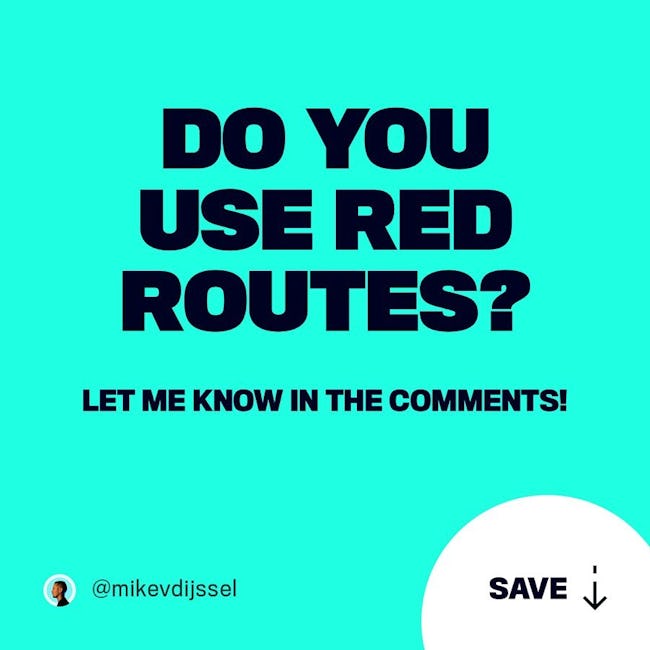 PRIORITIZE USER NEEDS WITH THE RED ROUTE MATRIX
WHAT'S A RED ROUTE MATRIX?
A MATRIX THAT PRIORITIZE THE FUNCTIONS THAT..
DELIVERS THE MOST VALUE TO YOUR USERS
THOSE ROUTES ARE THE FOUNDATION OF YOUR USER JOURNEY
FIRST.. FIND OUT THE USER NEEDS WITH RESEARCH AND SET UP THE MATRIX
PLACE YOUR USER NEEDS BASED ON THE QUADRANTS
DO YOU USE RED ROUTES?
LET ME KNOW IN THE COMMENTS!
More booklets by Mike V Dijssel
More Design booklets
Your recently viewed booklets
See all booklets