Booklet
Pricing Structures Pros and Cons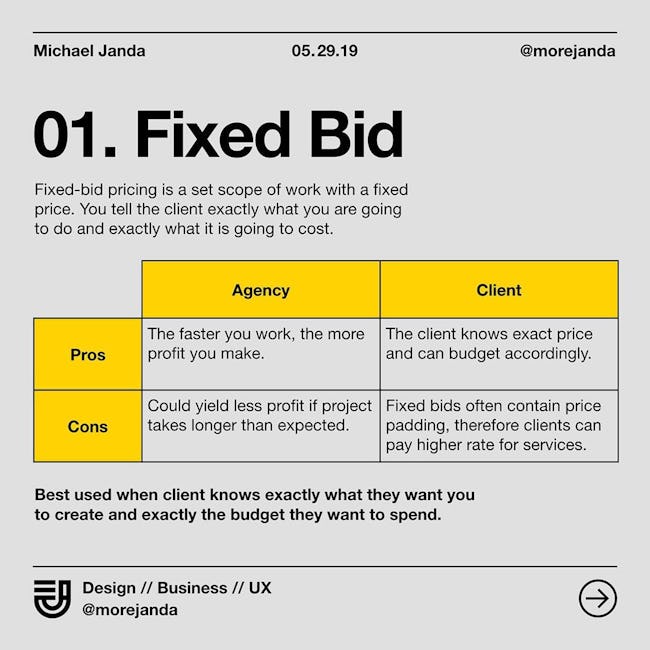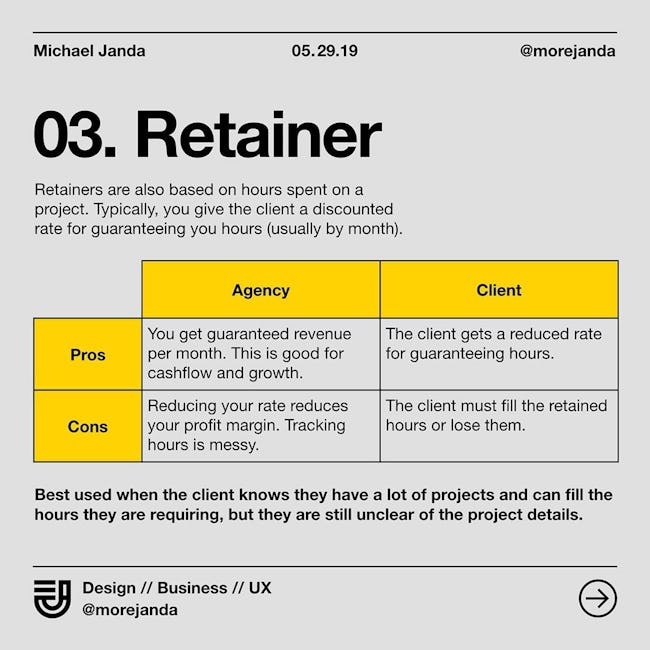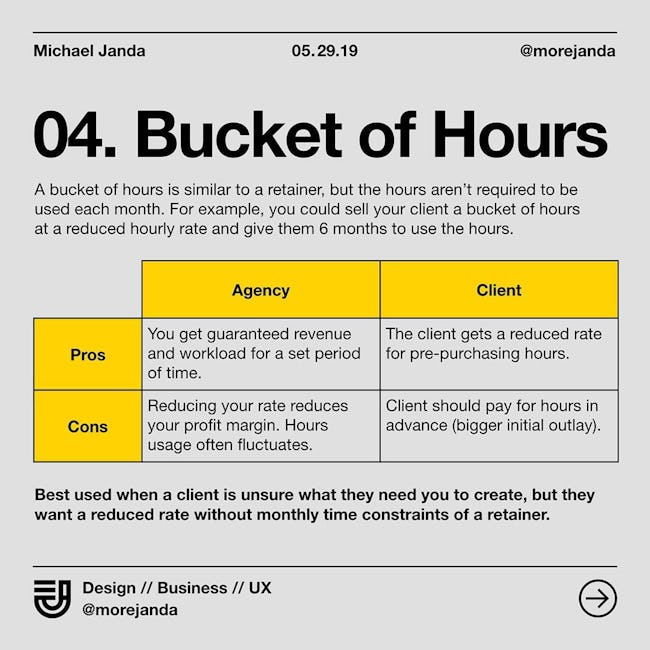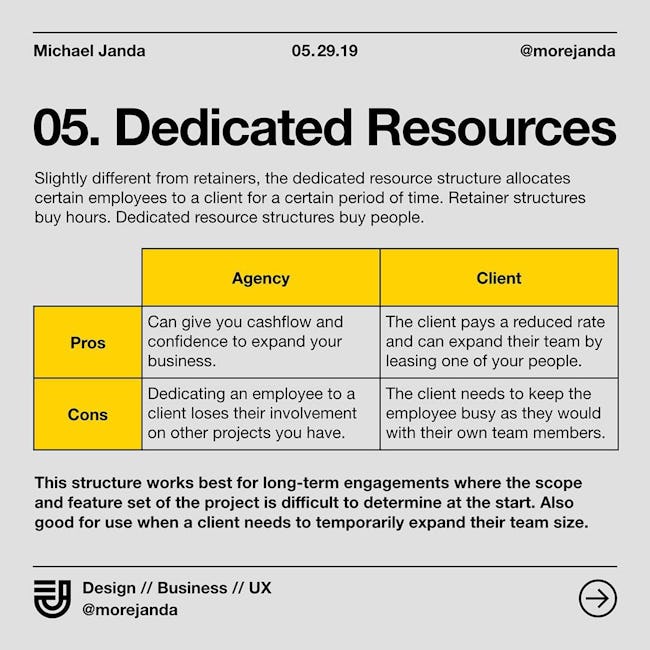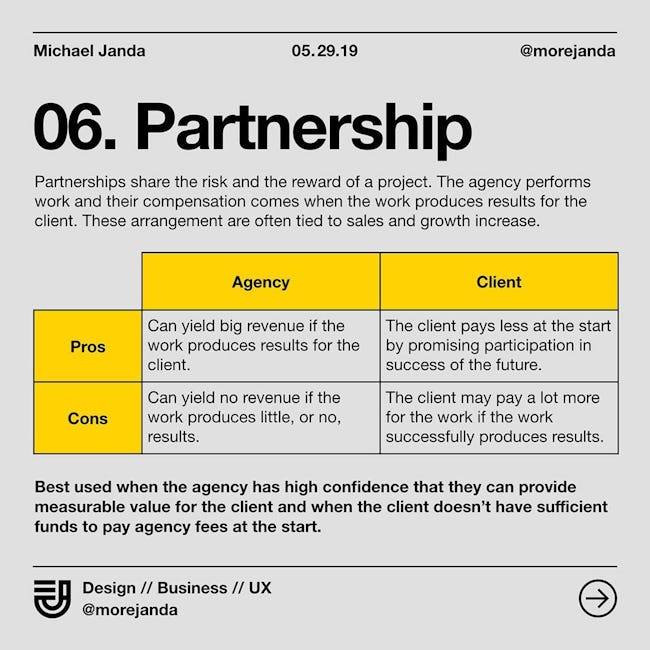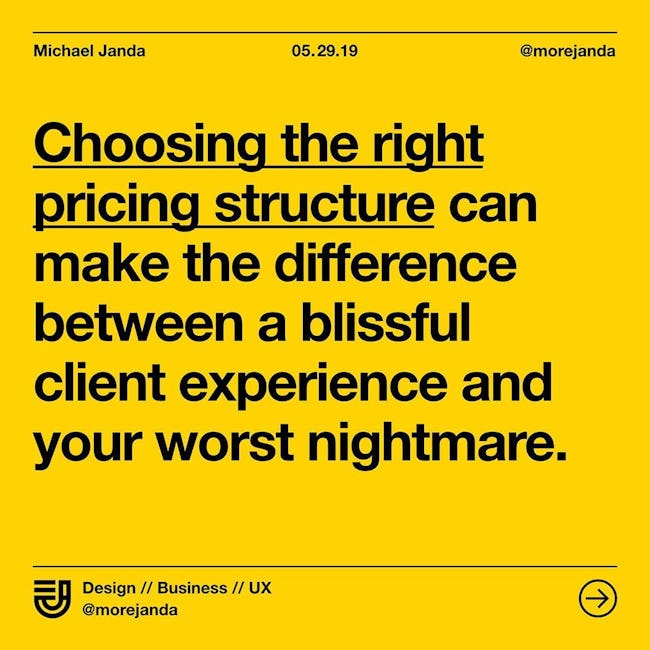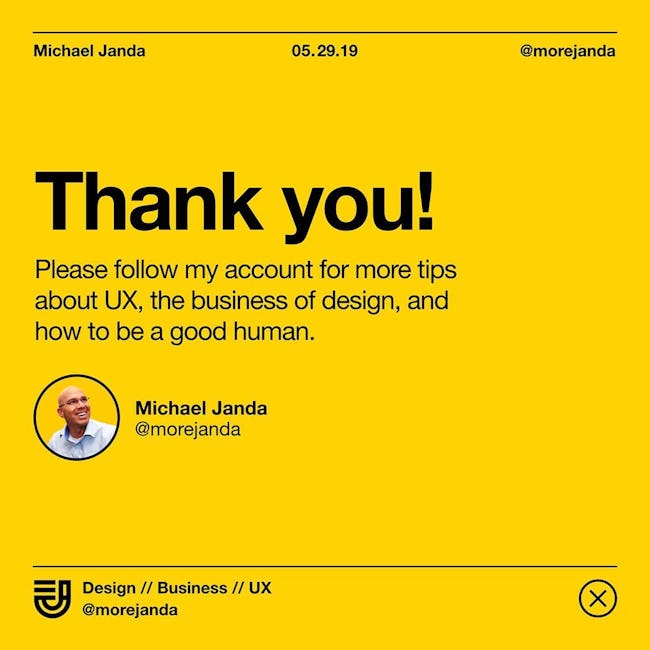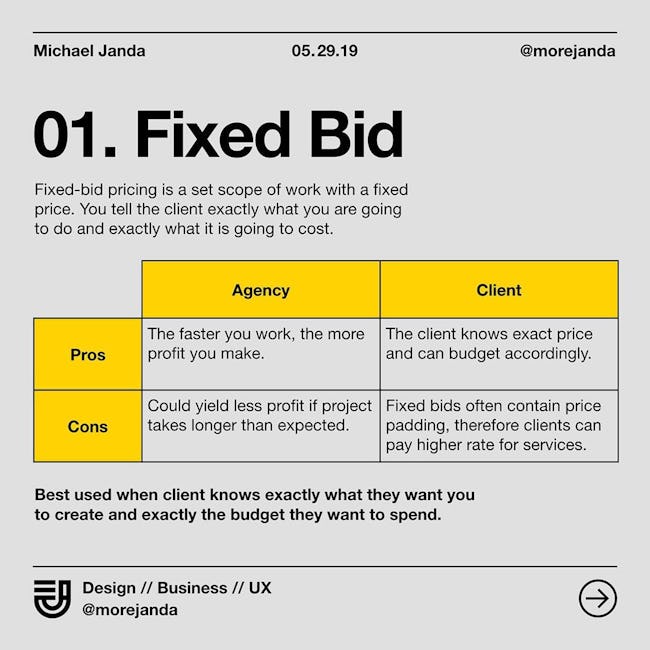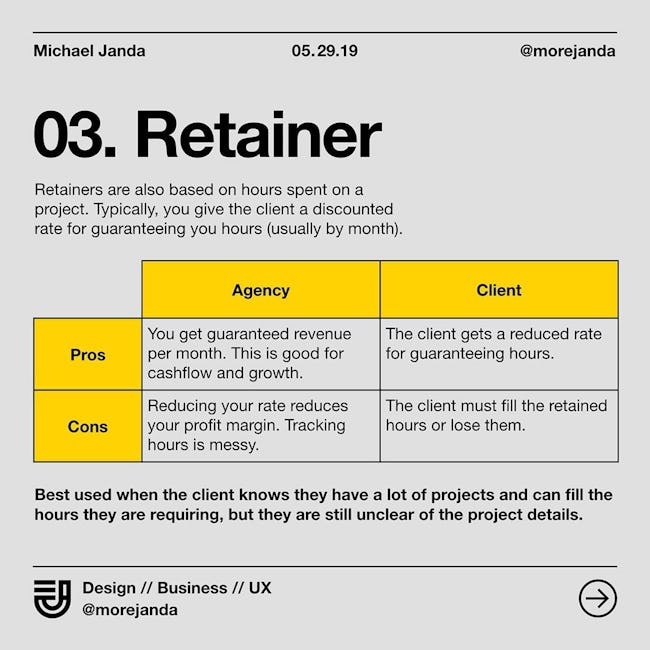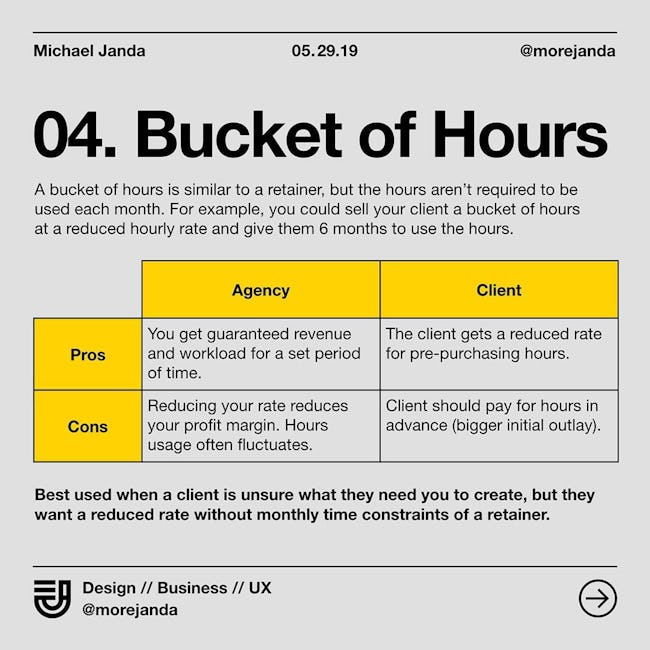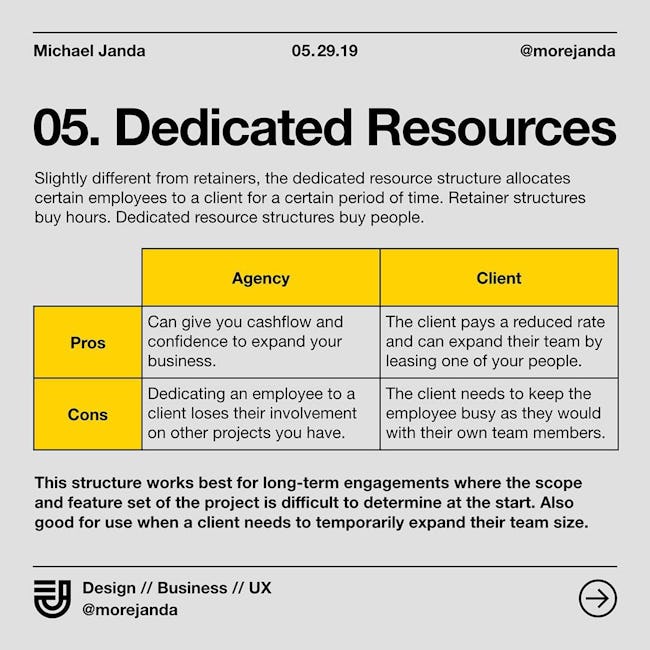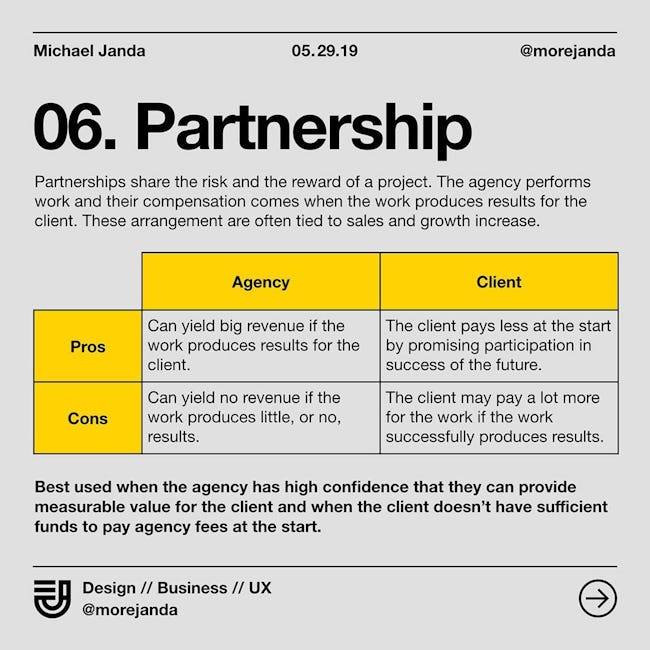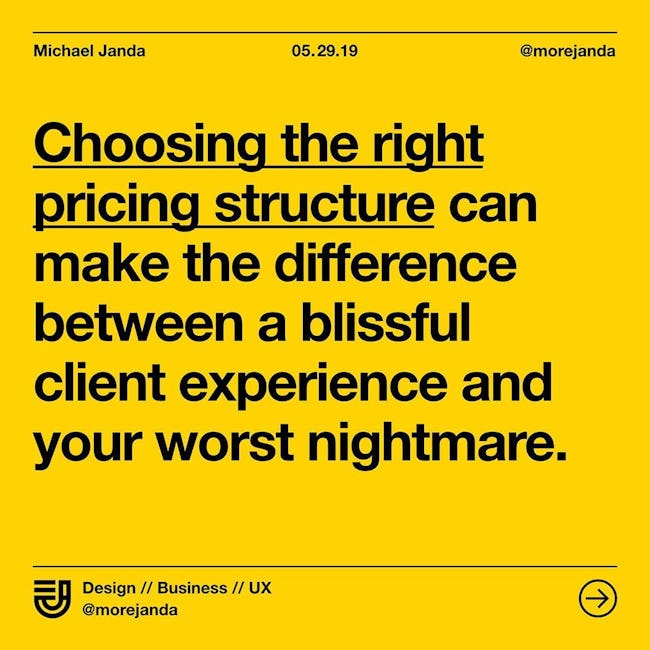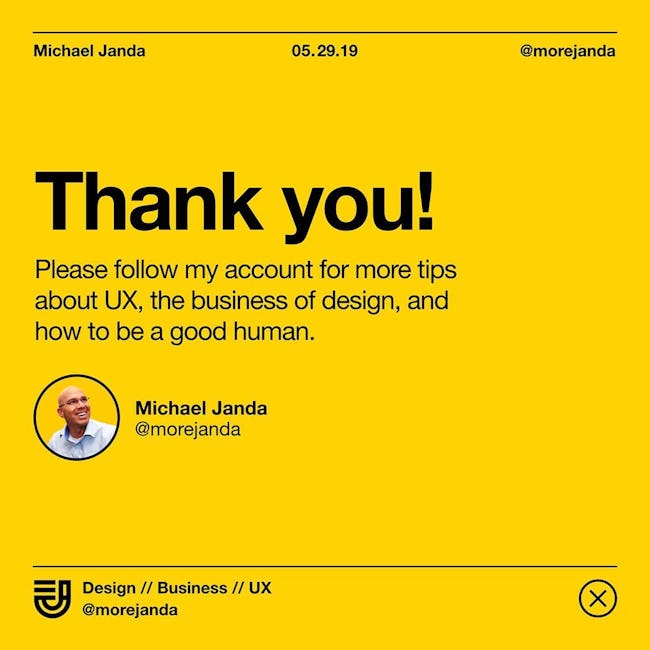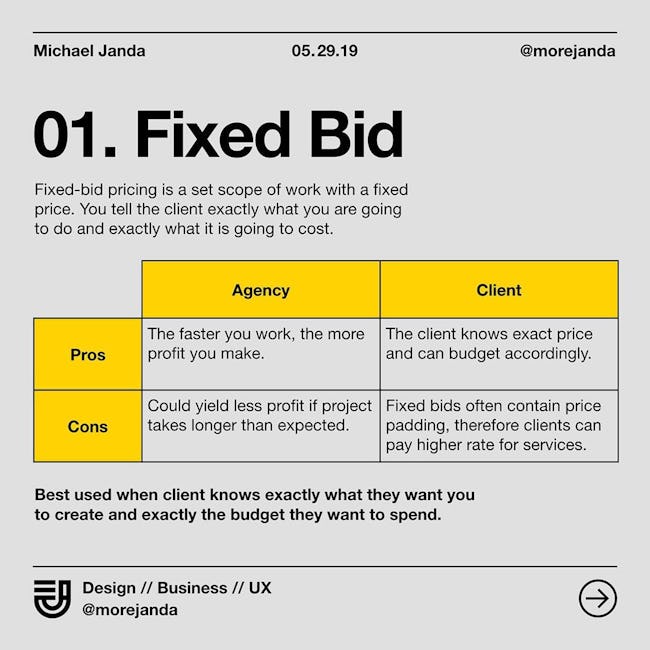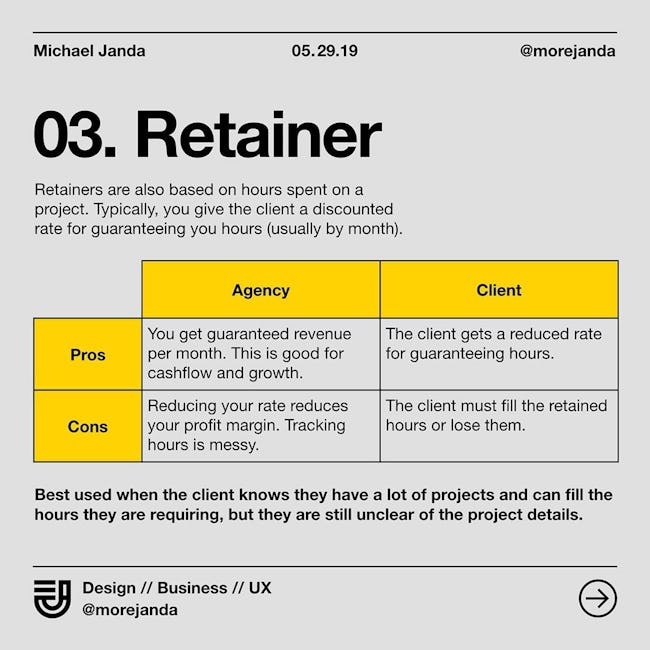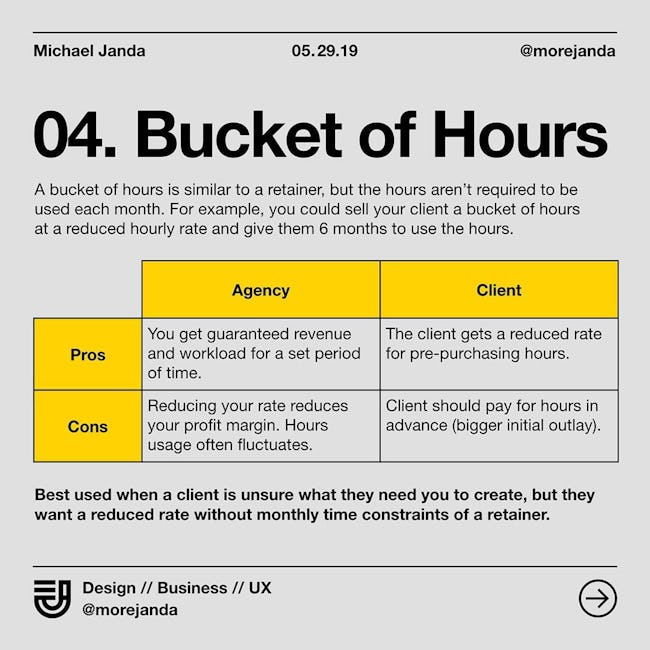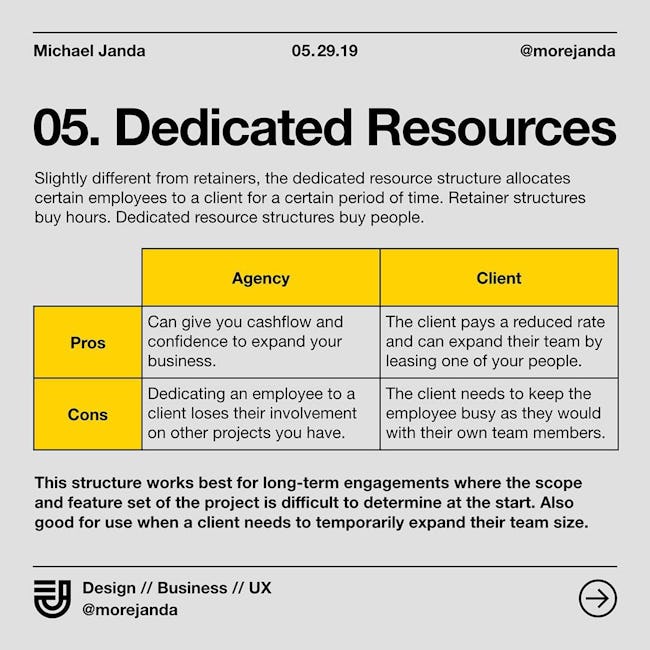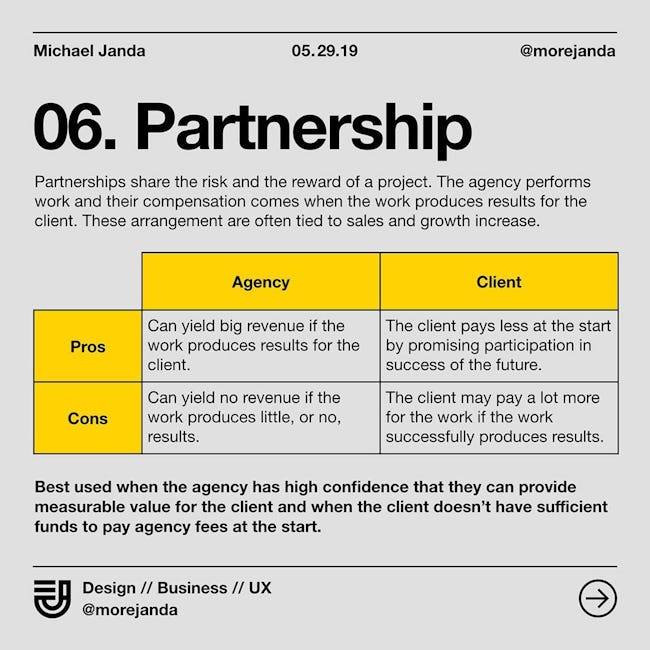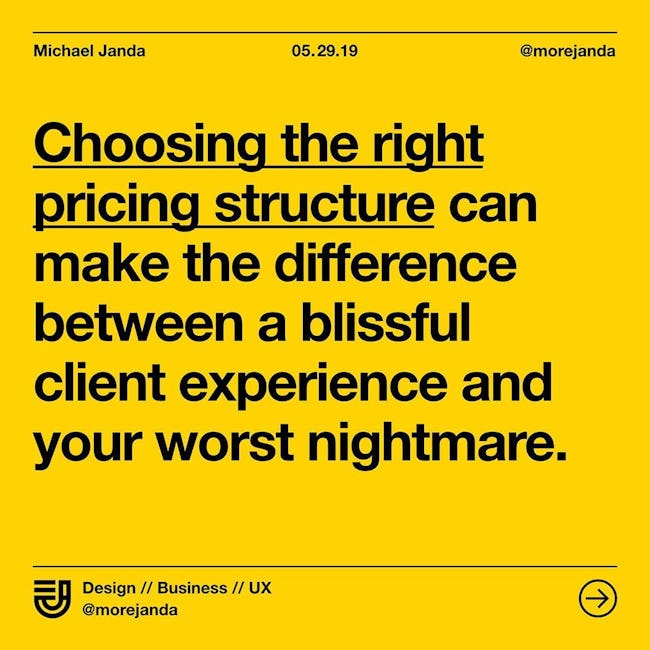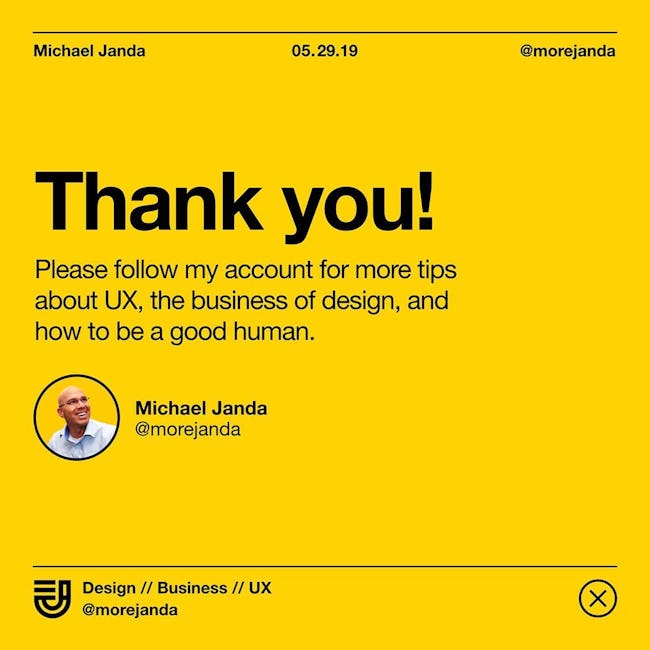 Pricing Structures Pros & Cons
Choosing the right pricing structure for your project can mean the difference between success and failure.
Fixed Bid: Fixed-bid pricing is a set scope of work with a fixed price. You tell the client exactly what you are going to do and exactly what it is going to cost
Hourly: You and your client agree on an hourly rate. You track your hours and bill your client in regularly agreed-upon intervals (such as weekly or monthly).
Retainer: Retainers are also based on hours spent on a project. Typically, you give the client a discounted rate for guaranteeing you hours (usually by month).
Bucket of Hours: A bucket of hours is similar to a retainer, but the hours aren't required to be used each month. For example, you could sell your client a bucket of hours at a reduced hourly rate and give them 6 months to use the hours.
Dedicated Resources: Slightly different from retainers, the dedicated resource structure allocates certain employees to a client for a certain period of time. Retainer structures buy hours. Dedicated resource structures buy people.
Partnership: Partnerships share the risk and the reward of a project. The agency performs work and their compensation comes when the work produces results for the client. These arrangement are often tied to sales and growth increase.
More booklets by Michael Janda
More Design booklets
Your recently viewed booklets
See all booklets