Booklet
Post On Instagram Without A Phone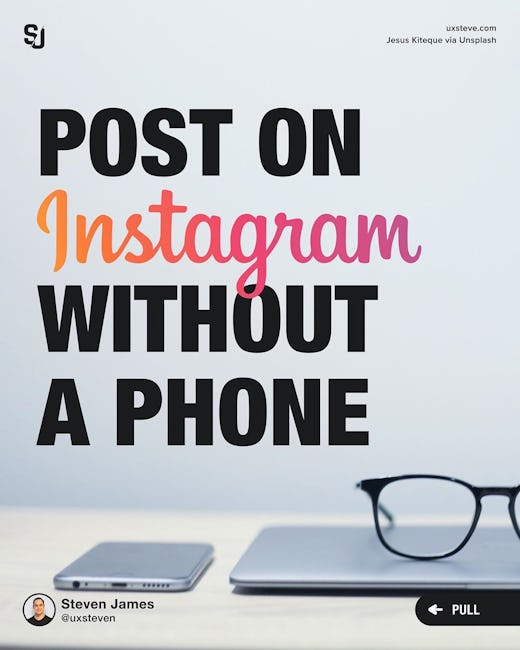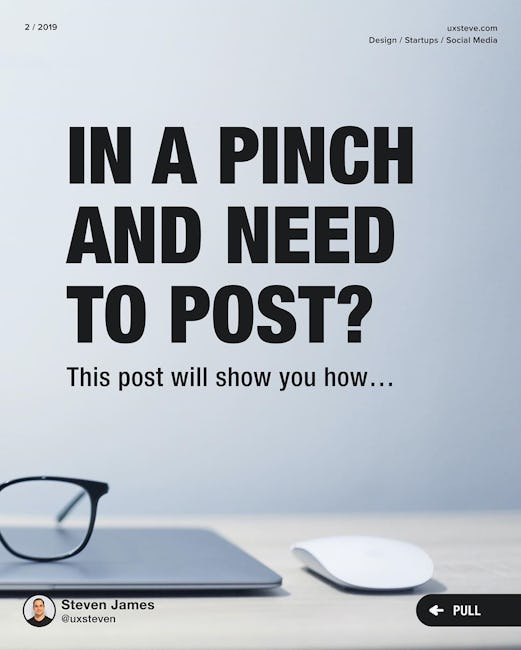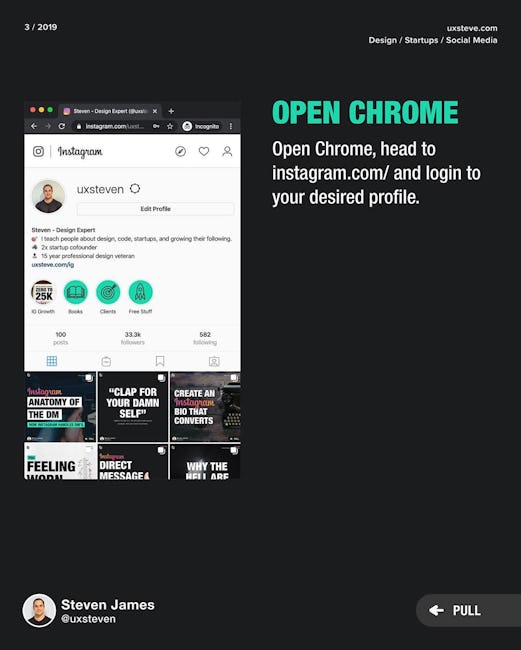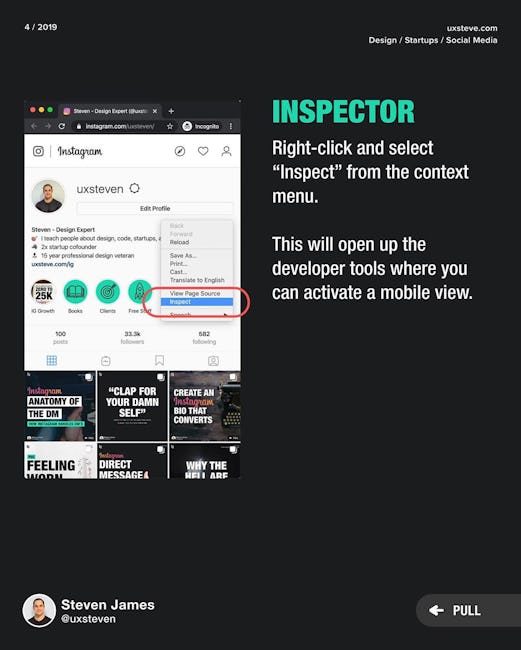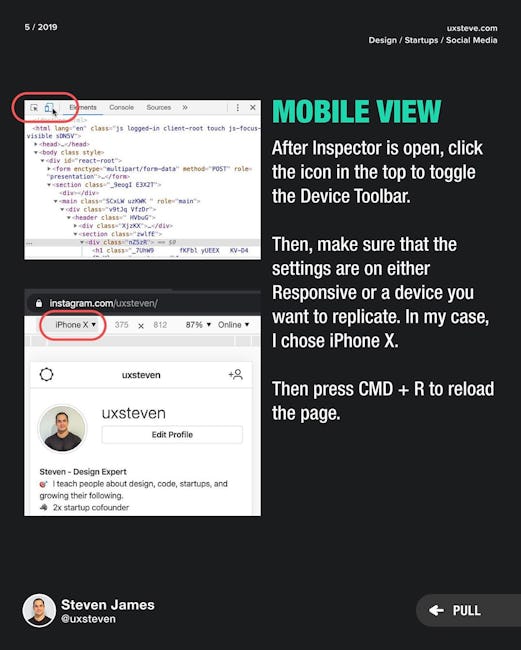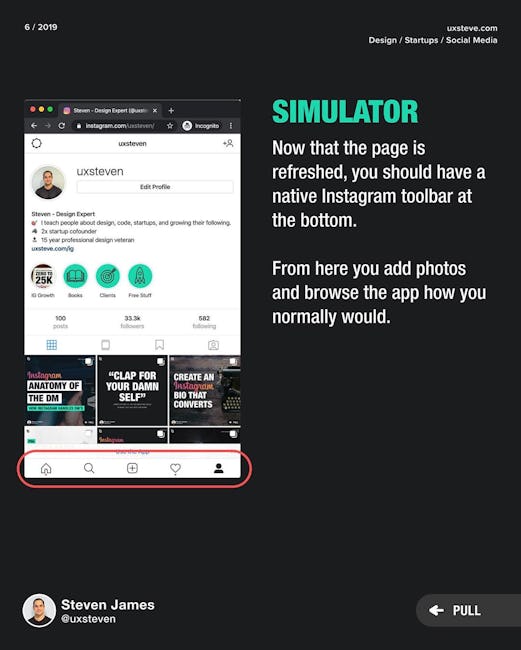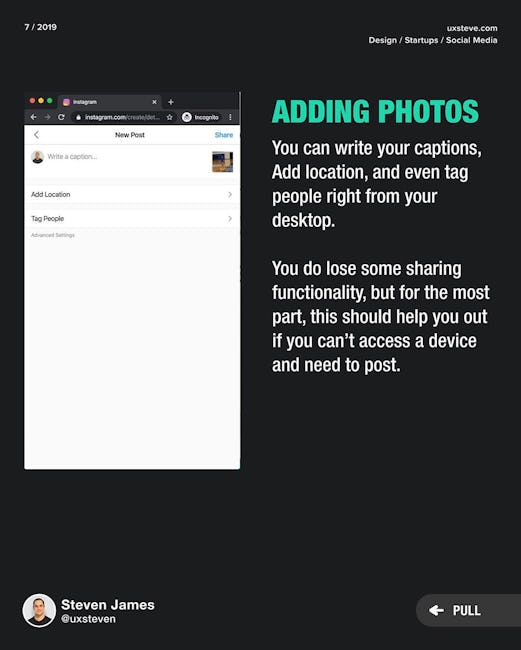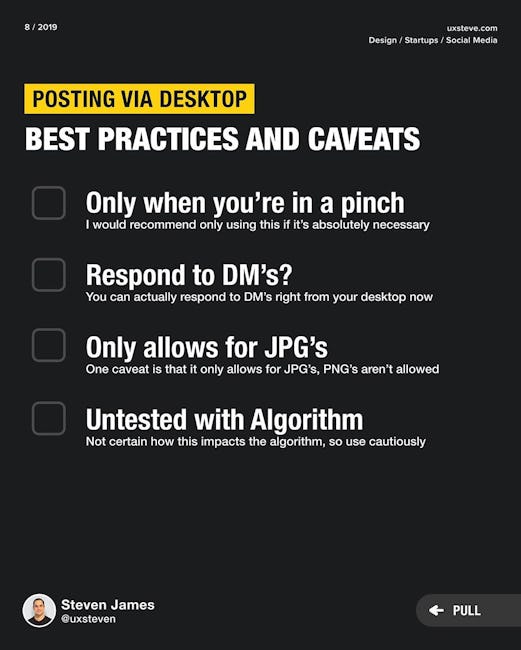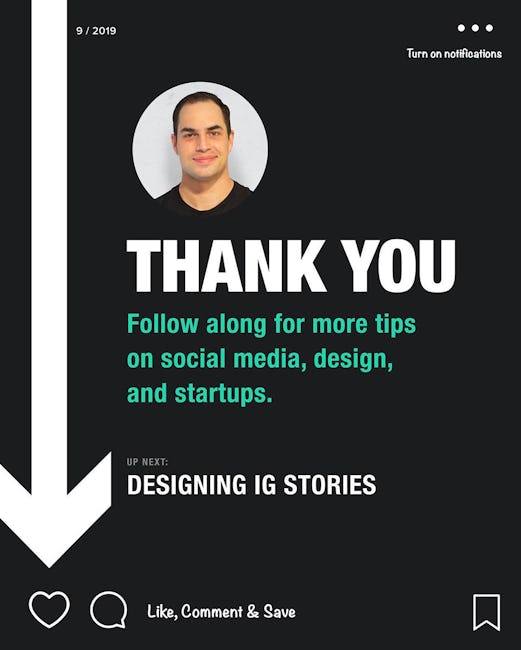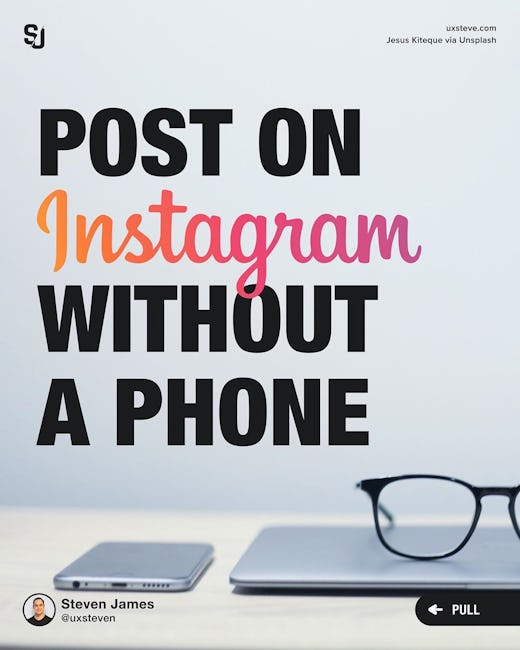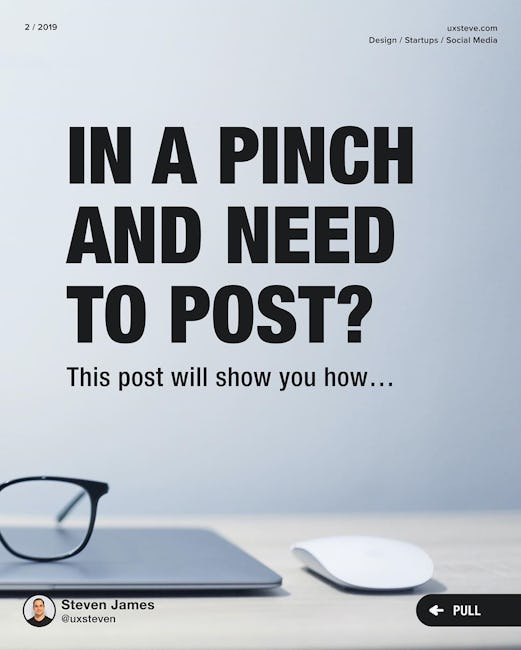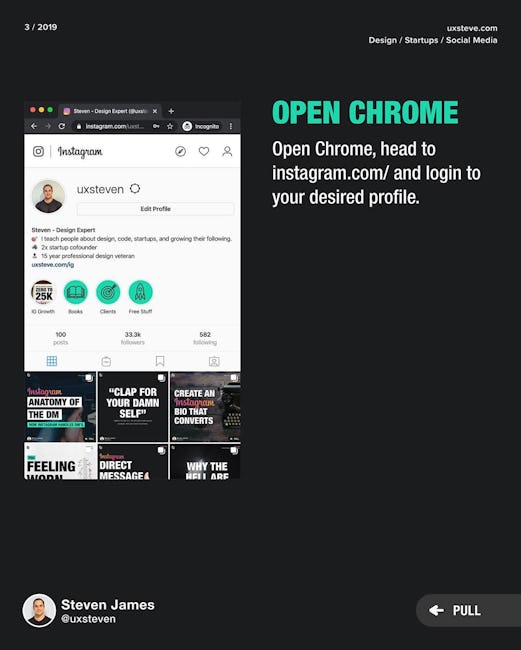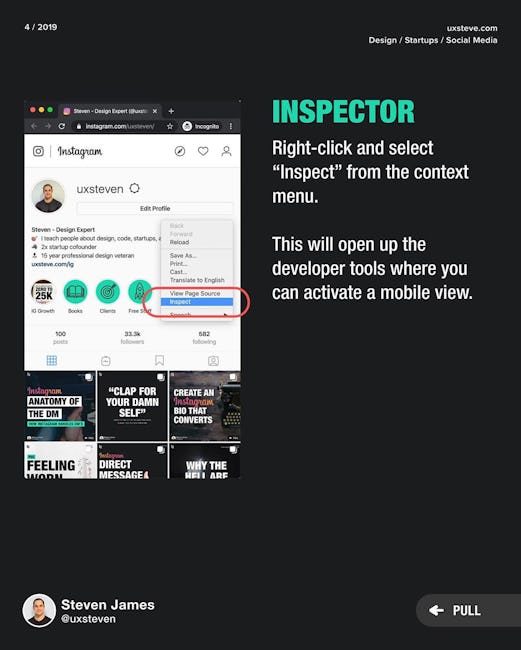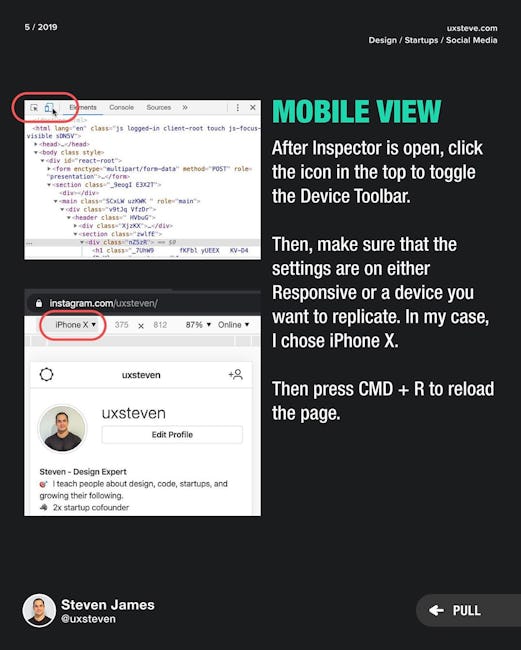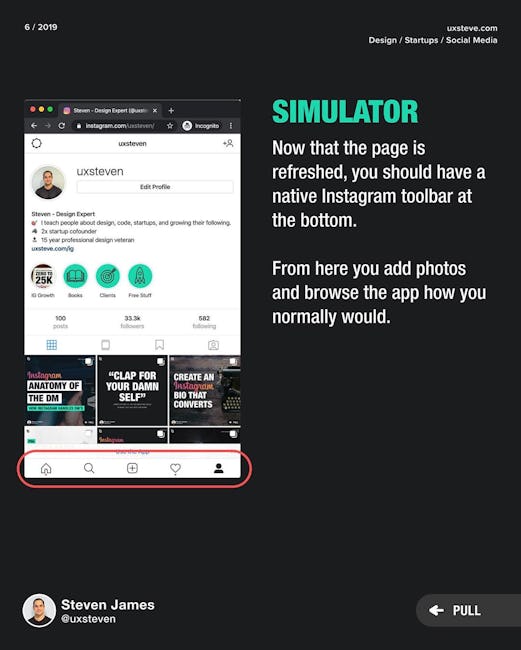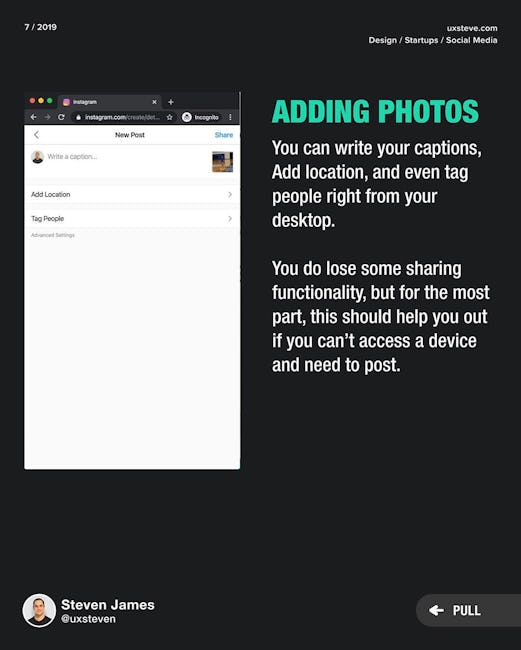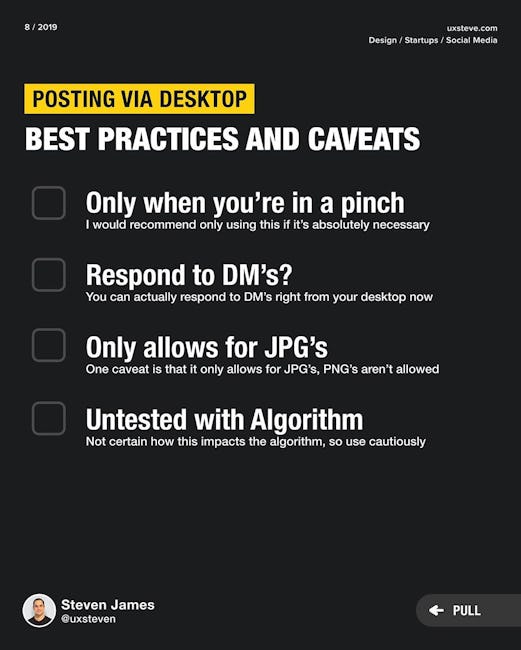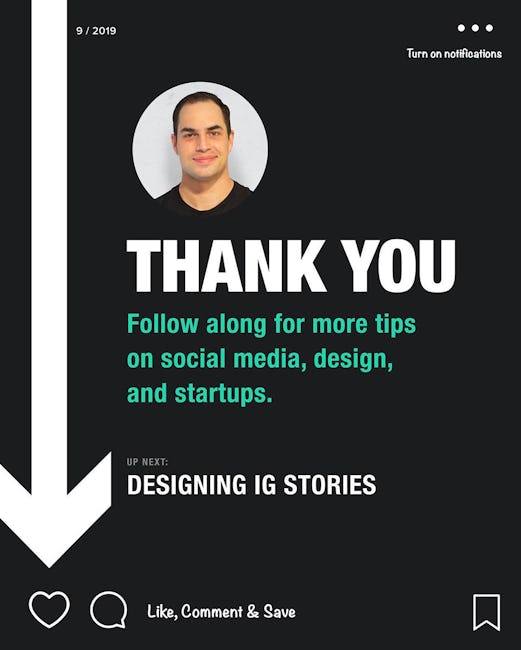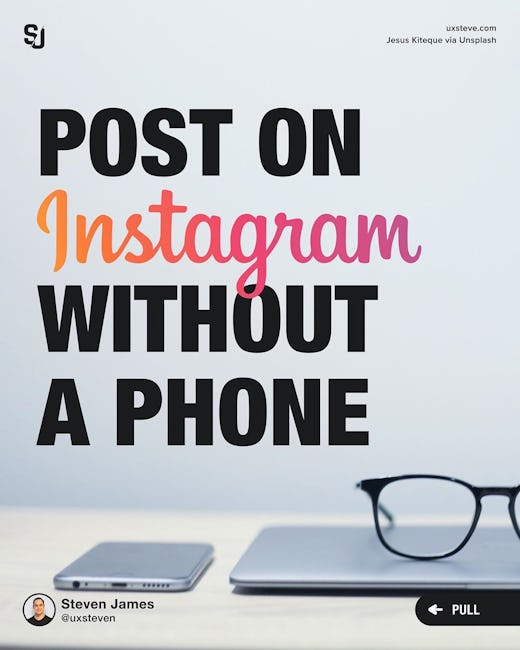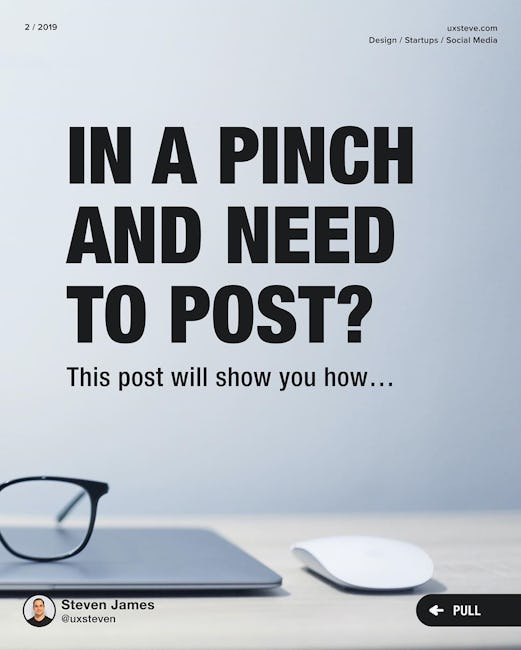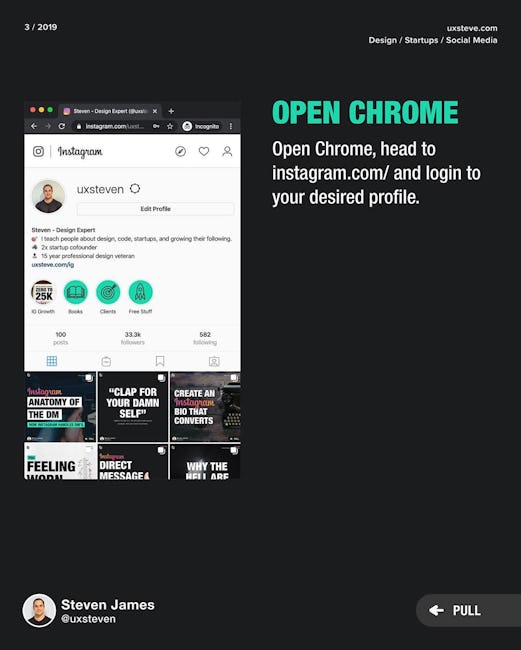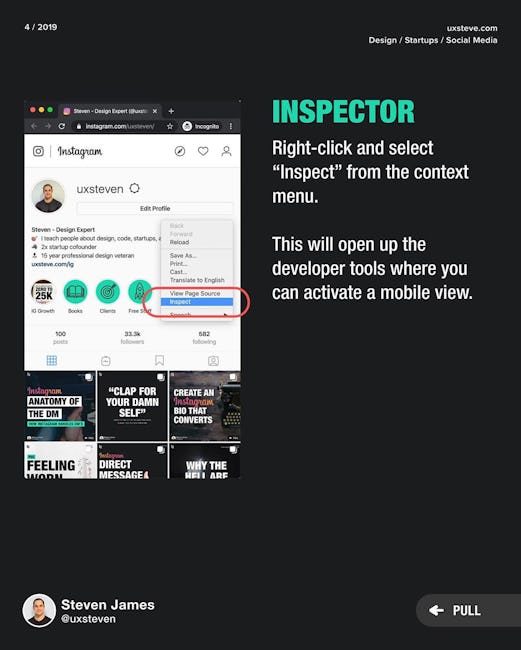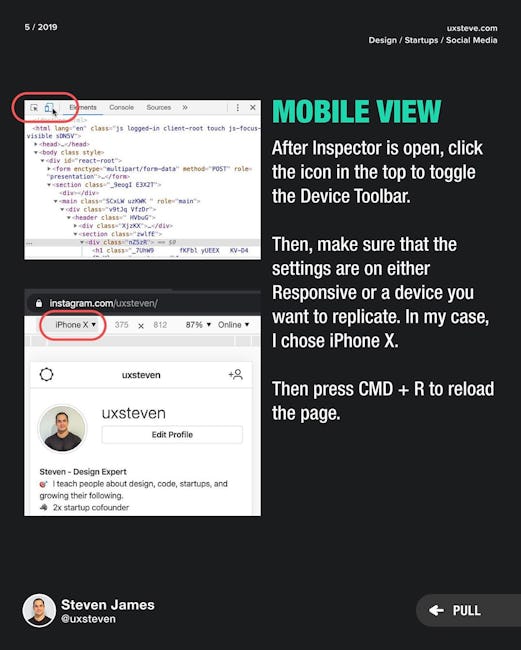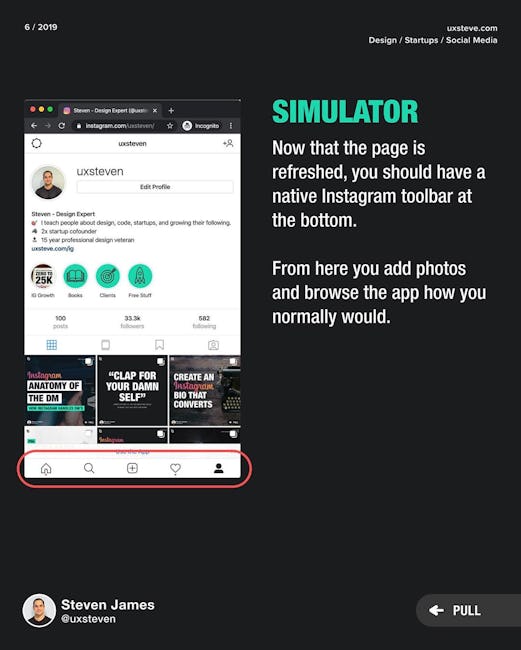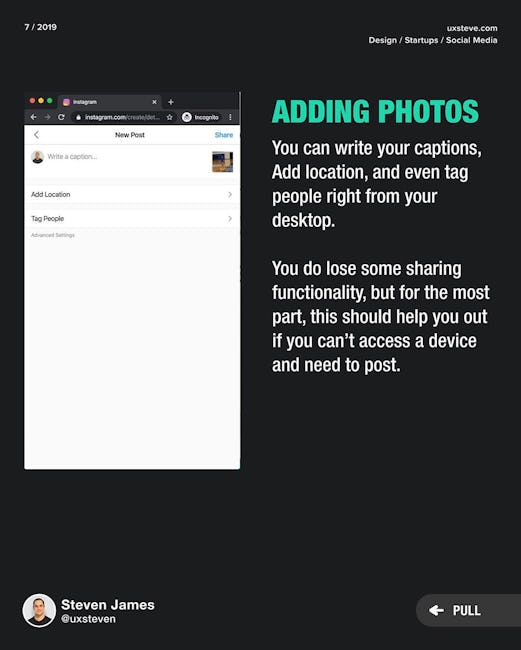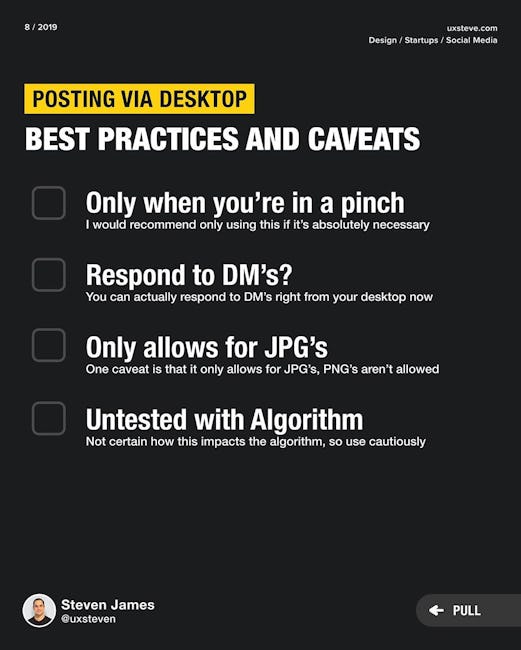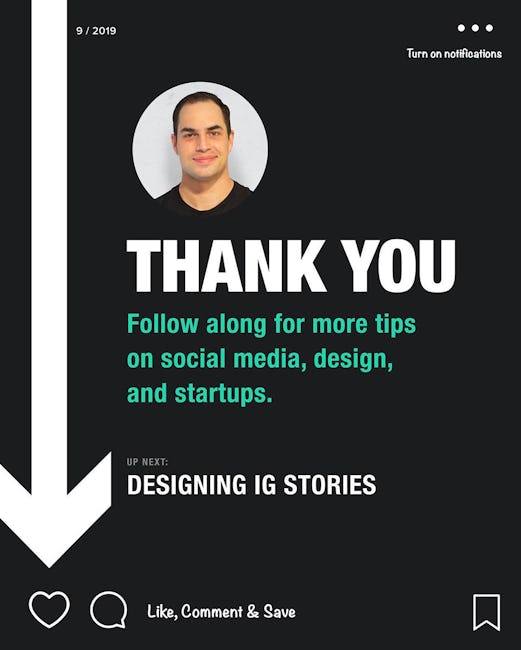 Post On Instagram Without A Phone
IN A PINCH AND NEED TO POST? This post will show you how...
OPEN CHROME
Open Chrome, head to instagram.com/ and login to your desired profile.
INSPECTOR
Right-click and select 'Inspect' from the context menu.
This will open up the developer tools where you can activate a mobile view.
MOBILE VIEW
After Inspector is open, click the icon in the top to toggle the Device Toolbar.
Then, make sure that the settings are on either Responsive or a device you want to replicate. In my case, I chose iPhone X.
Then press CMD + R to reload the page.
SIMULATOR
Now that the page is refreshed, you should have a native Instagram toolbar at the bottom.
From here you add photos and browse the app how you normally would
ADDING PHOTOS
You can write your captions, Add location, and even tag people right from your desktop.
You do lose some sharing functionality, but for the most part, this should help you out if you can't access a device and need to post.
BEST PRACTICES AND CAVEATS
Only when you're in a pinch
I would recommend only using this if it's absolutely necessary
Respond to DM's?
You can actually respond to DM's right from your desktop now
Only allows for JPG's
One caveat is that it only allows for JPG's, PNG's aren't allowed
Untested with Algorithm
Not certain how this impacts the algorithm, so use cautiously
THANK YOU
Follow along for more tips on social media, design, and startups.
UP NEXT:
DESIGNING IG STORIES
More booklets by Steve Mellor
More Marketing booklets
Your recently viewed booklets
See all booklets