Booklet
Position Your Brand for Success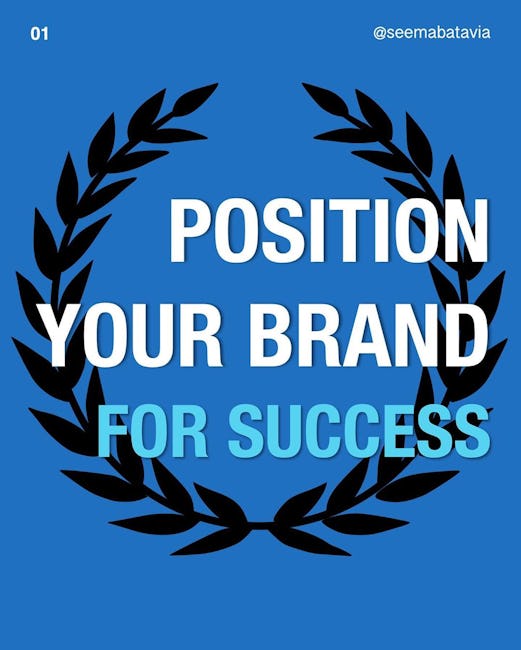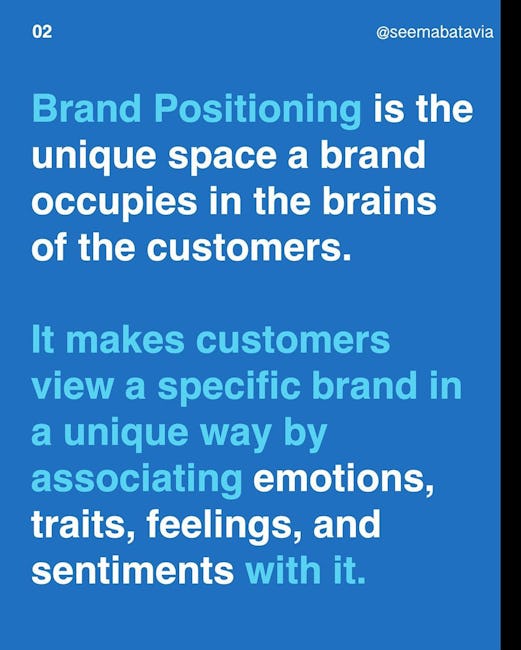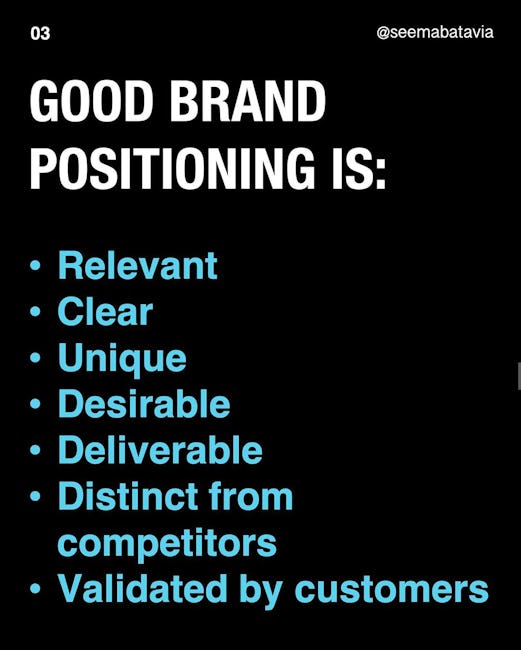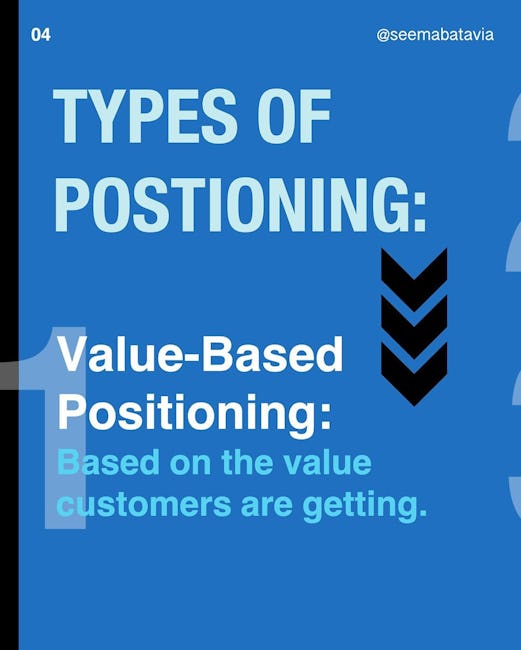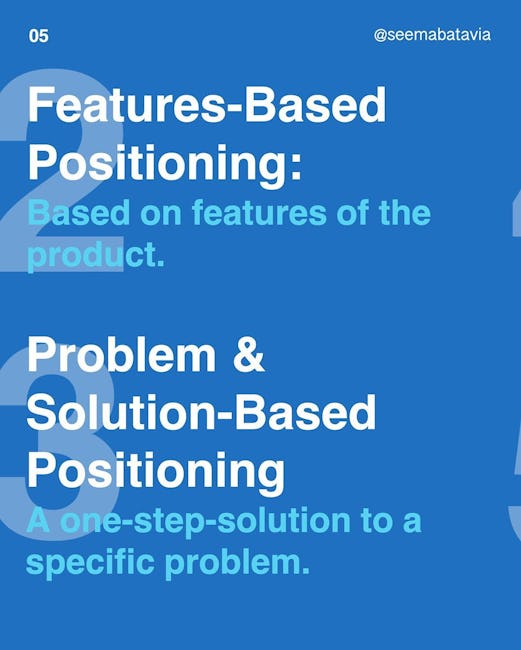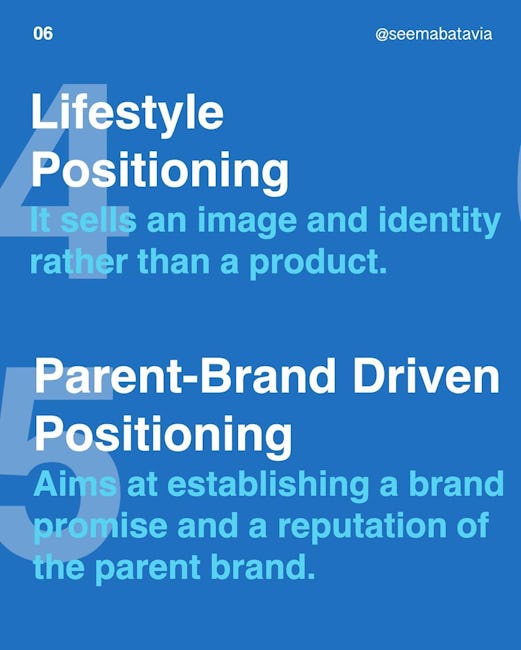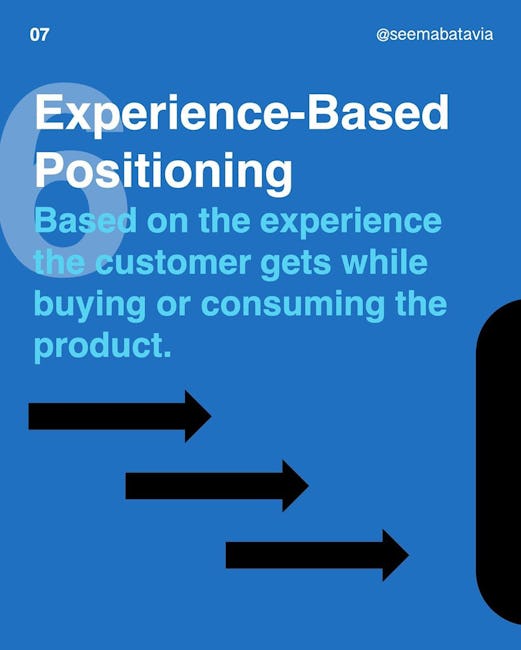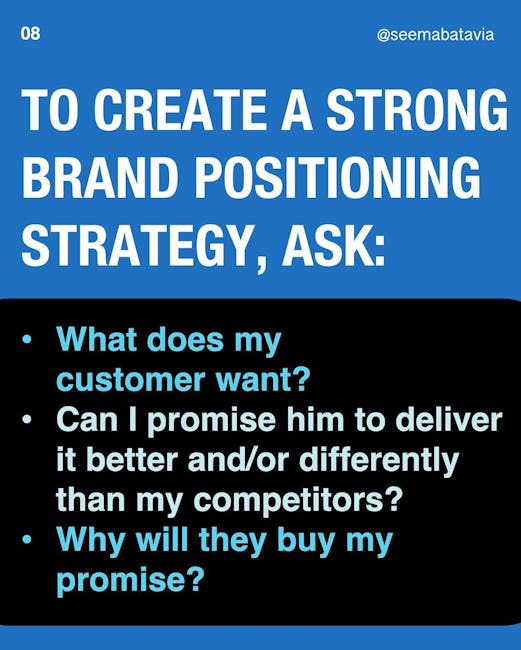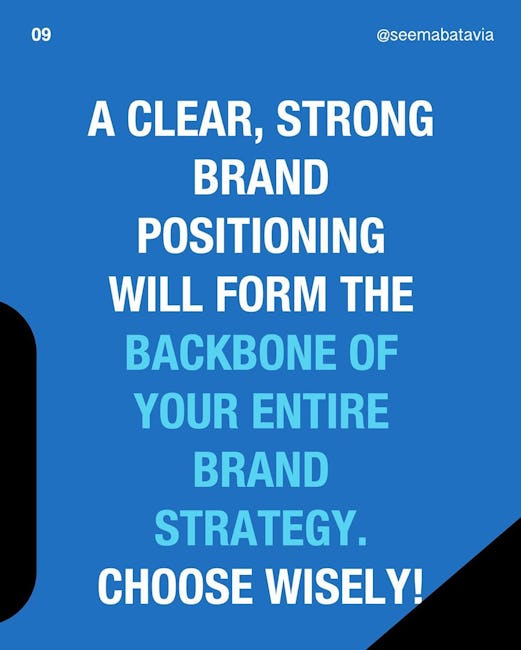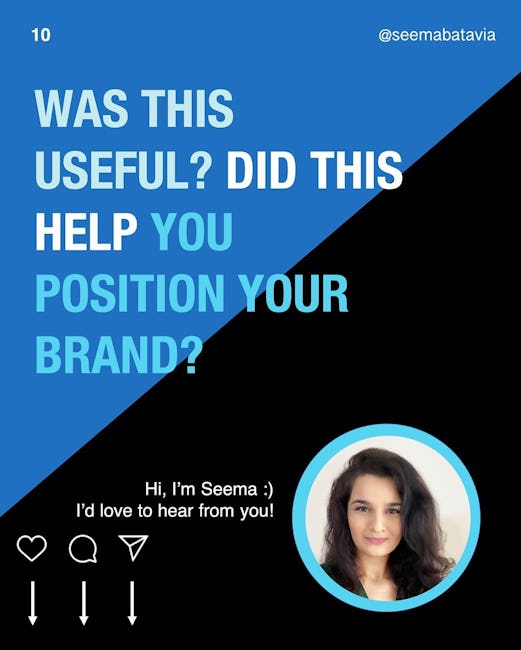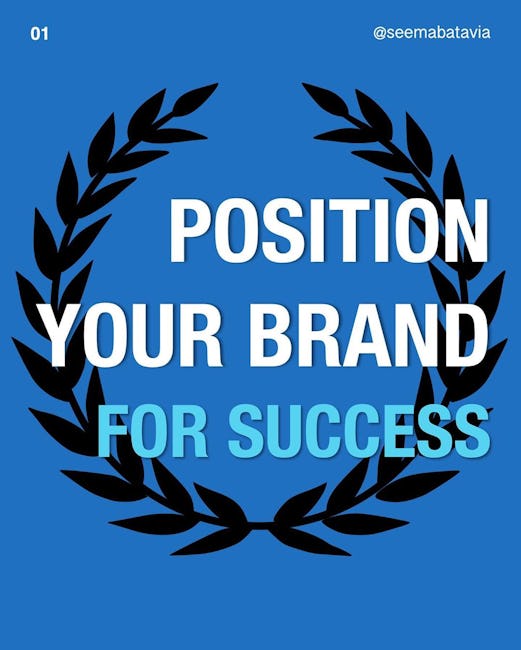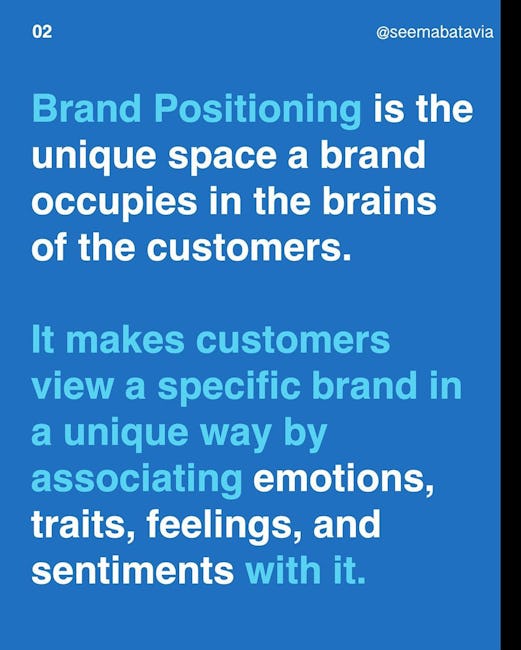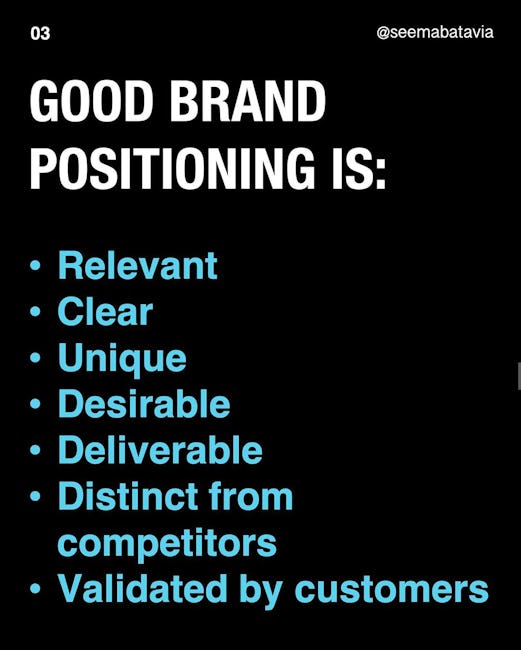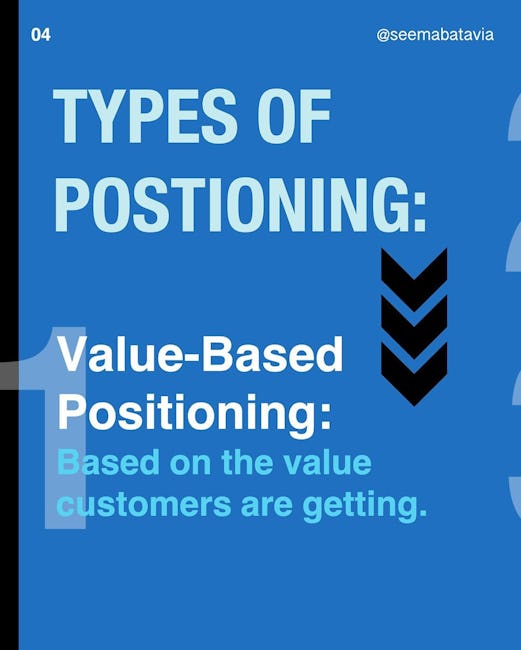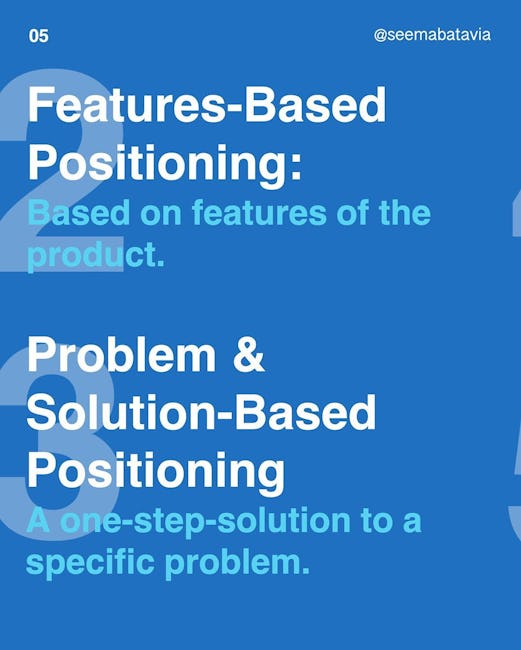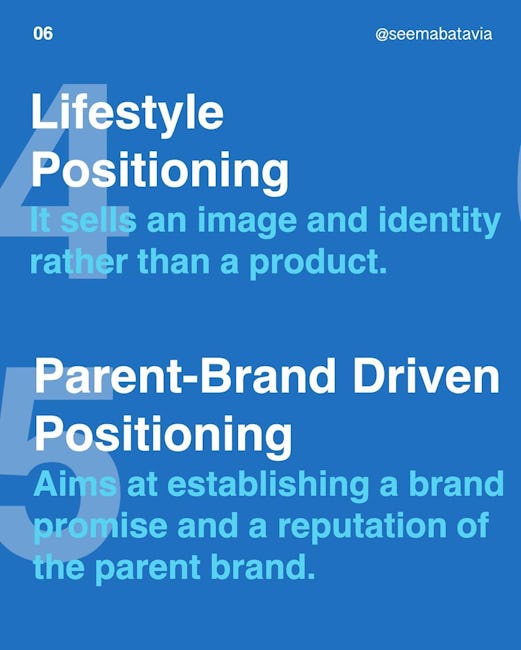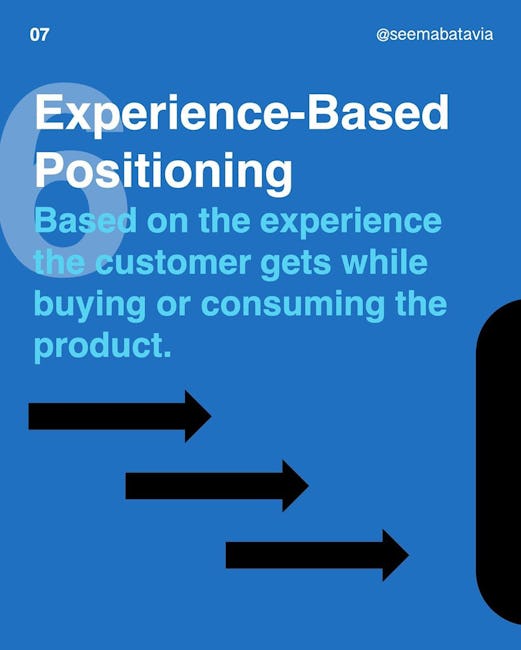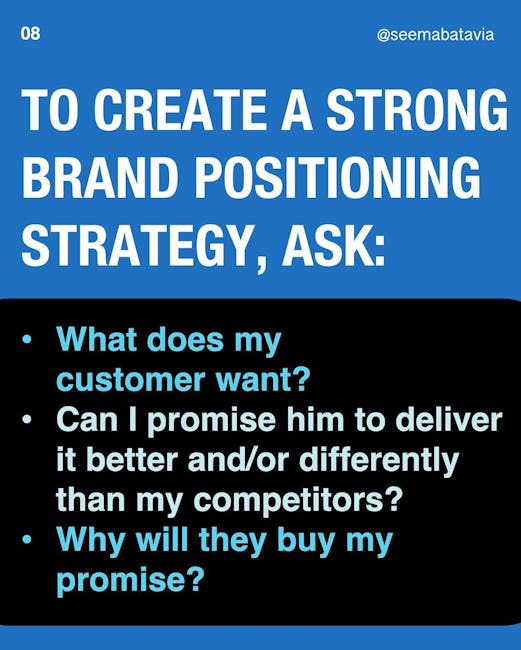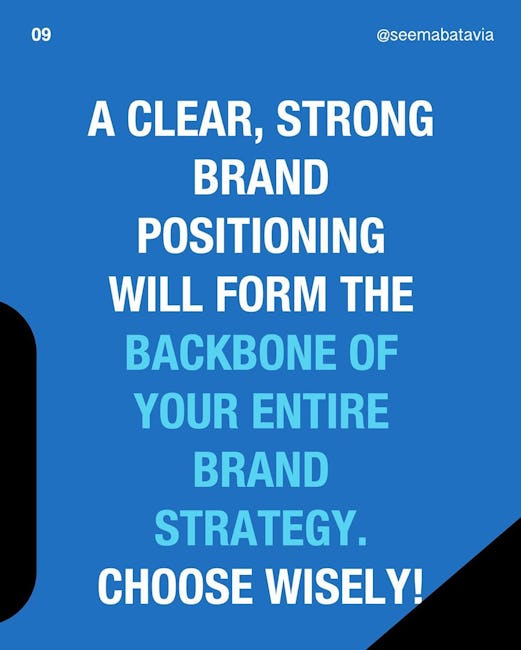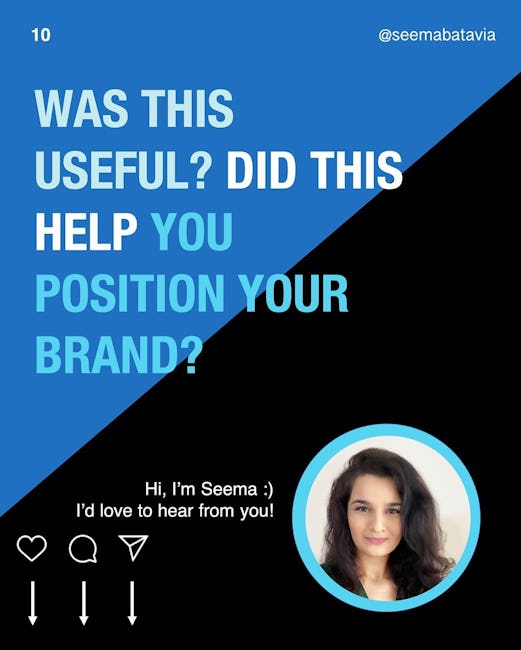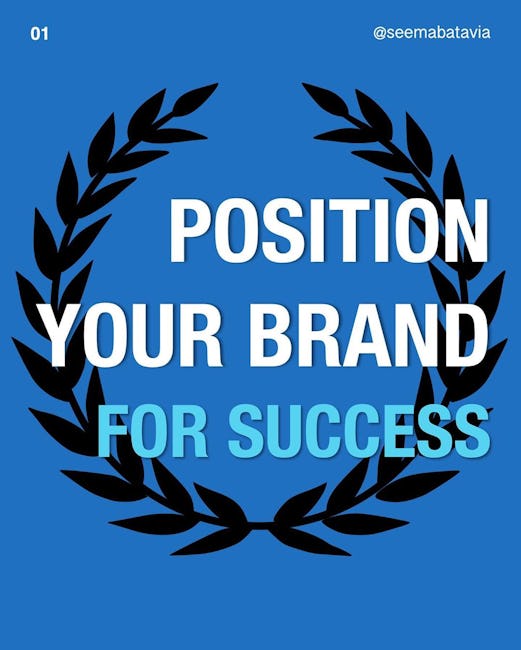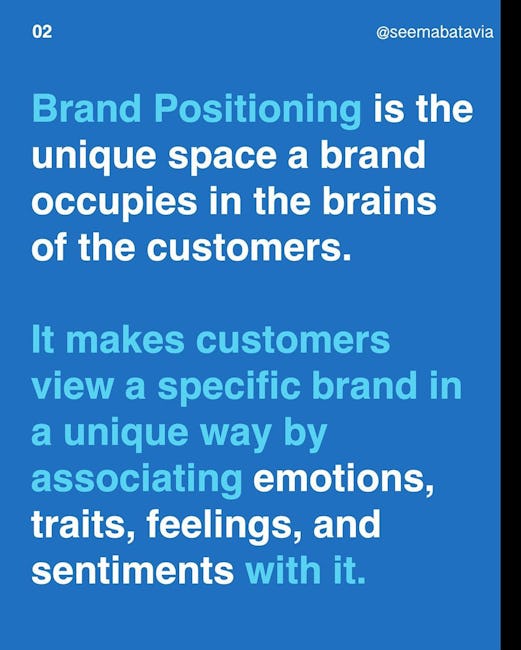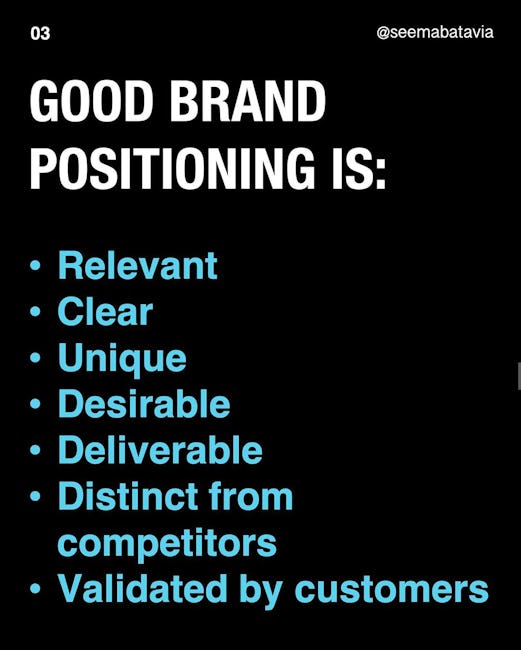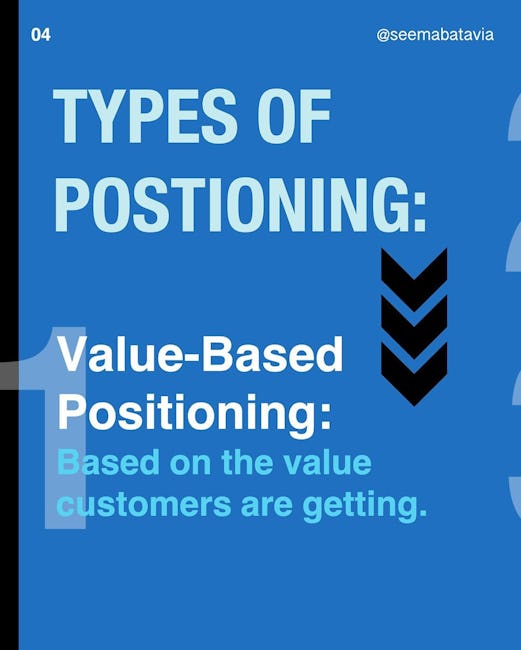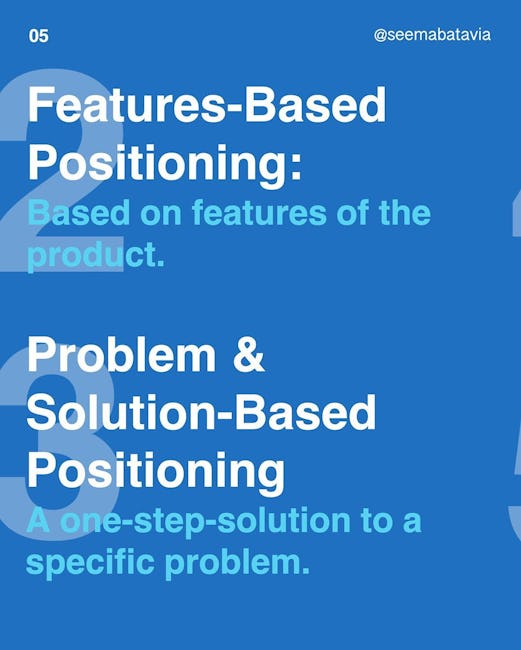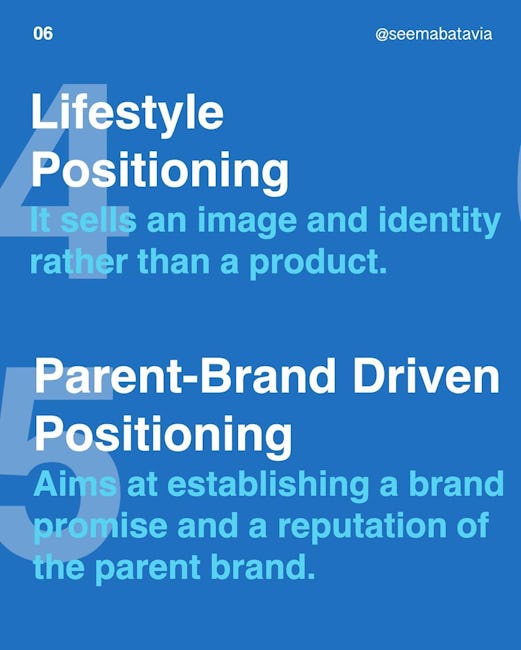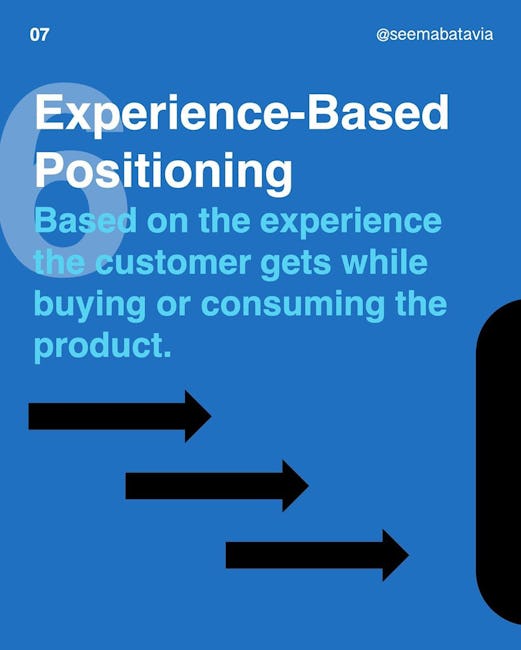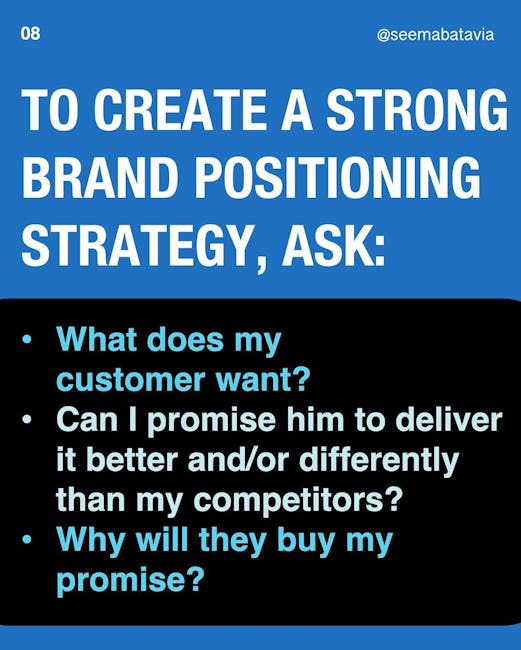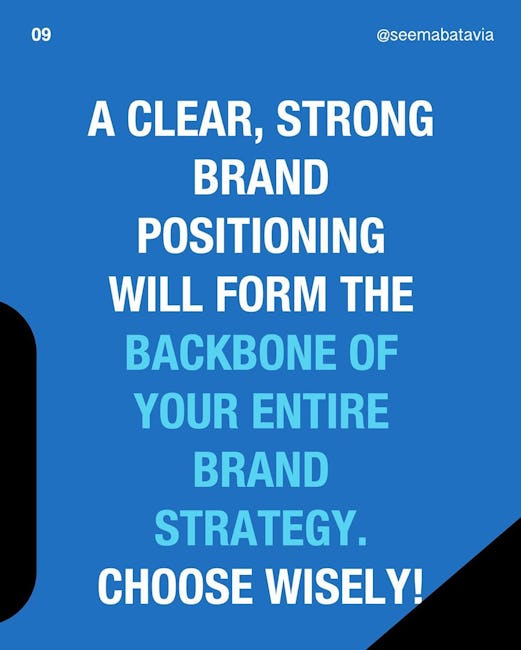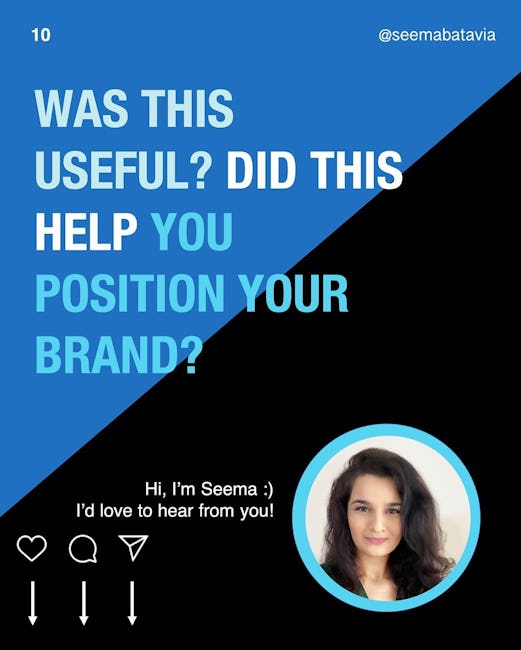 Position Your Brand for Success
Brand Positioning is the unique space a brand occupies in the brains of the customers. it makes customers view a specific brand in a unique way by associating emotions, traits, feelings, and sentiments with it.
GOOD BRAND POSITIONING IS:
Relevant
Clear
Unique
Desirable
Deliverable
Distinct from competitors
Validated by customers
TYPES OF POSITIONING:
Value-Based Positioning:
Based on the value customers are getting.
Features-Based Positioning:
Based on features of the product.
Problem & Solution-Based Positioning
A one-step-solution to a specific problem.
Lifestyle Positioning
It sells an image and identity rather than a product.
Parent-Brand Driven
Positioning at establishing a brand propose and a reputation of the parent brand.
Experience-Based Positioning
Bade" on the experience "twecustomer gets while buying or consuming the product.
TO CREATE A STRONG BRAND POSITIONING STRATEGY, ASK:
What does my customer want?
Can I promise him to deliver it better and/or differently than my competitors?
Why will they buy my promise?
More booklets by Seema Batavia
More Marketing booklets
Your recently viewed booklets
See all booklets