Booklet
Popular Roles In Tech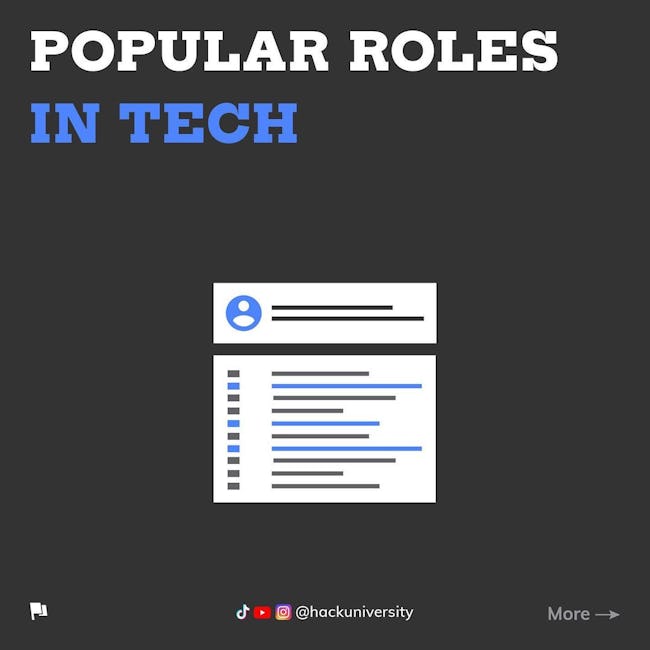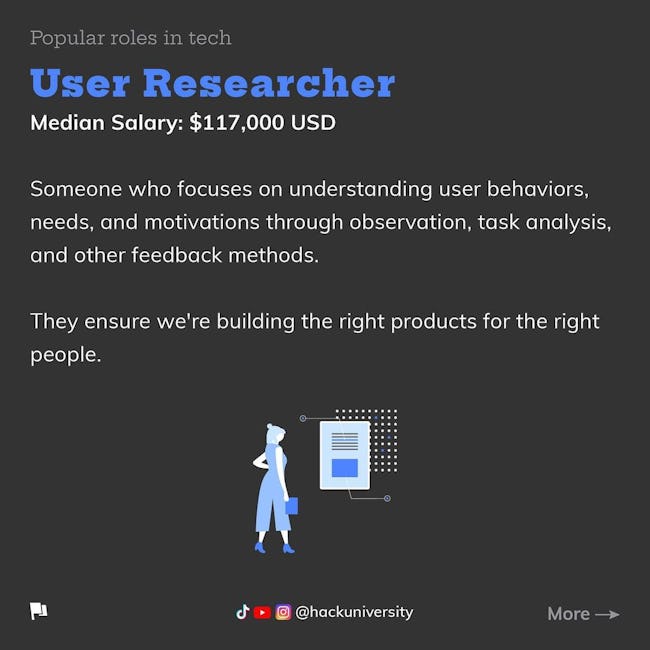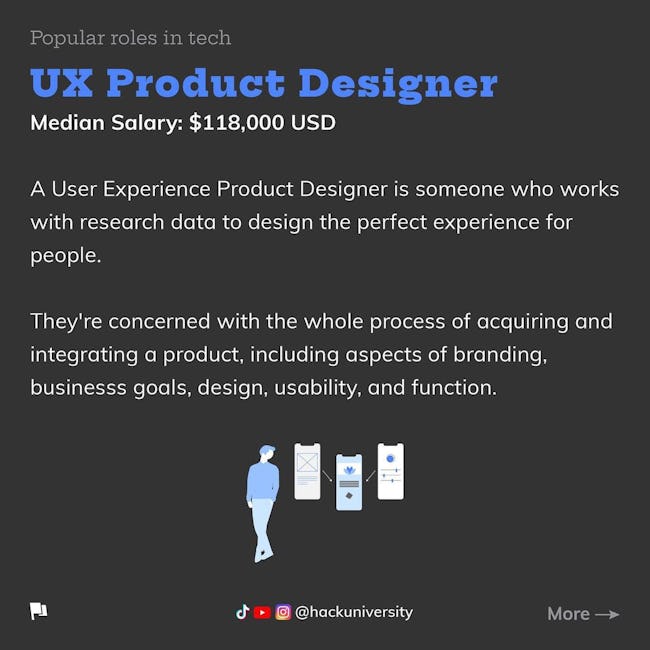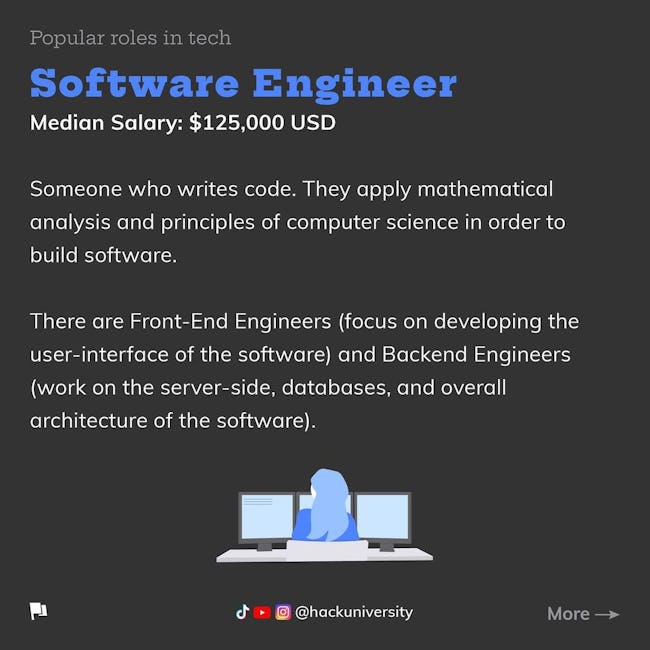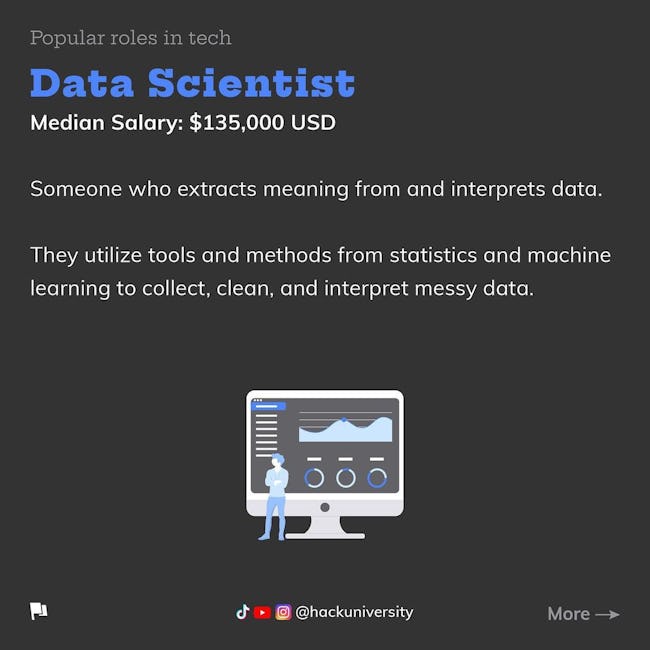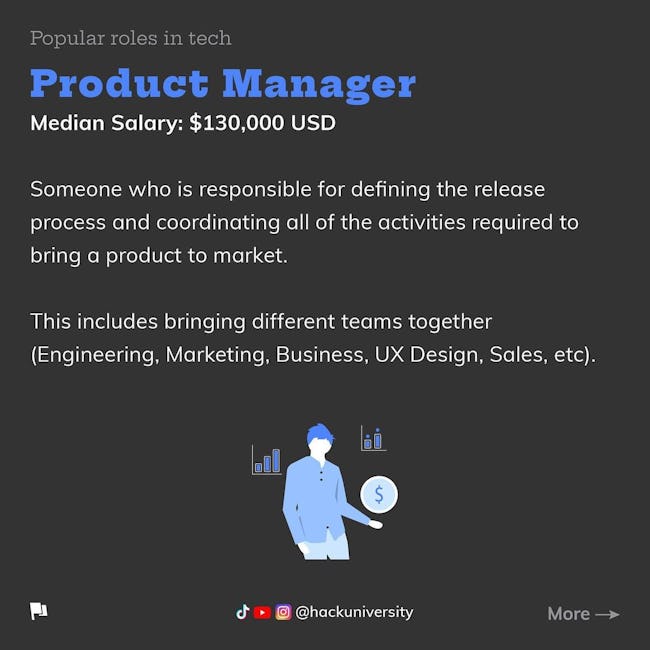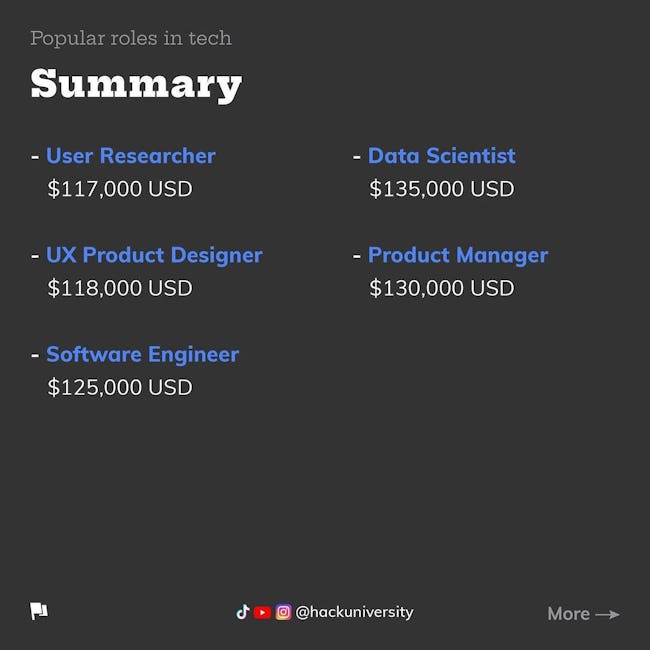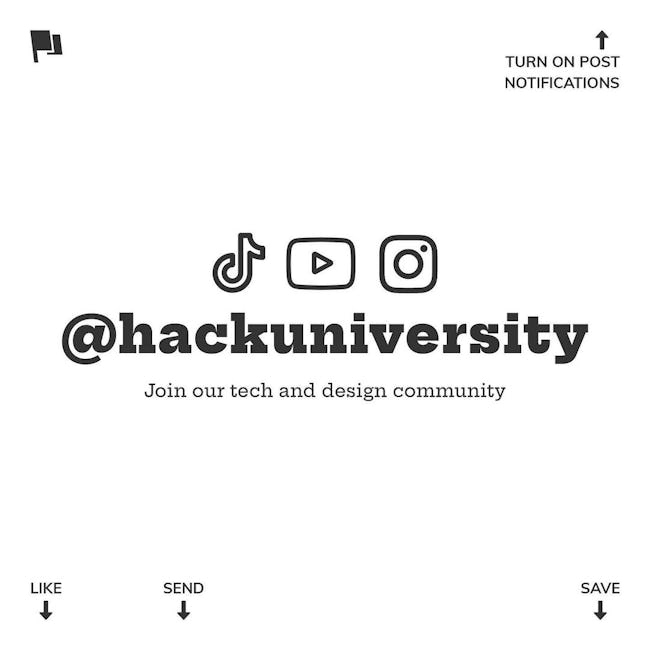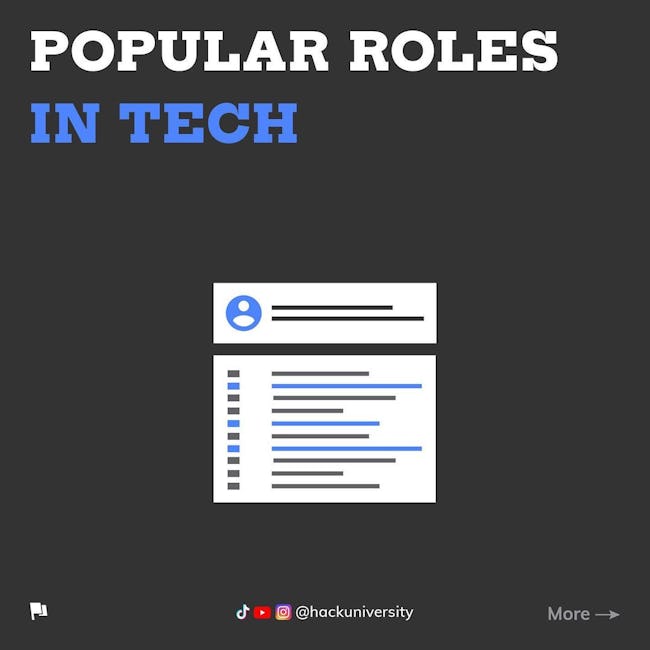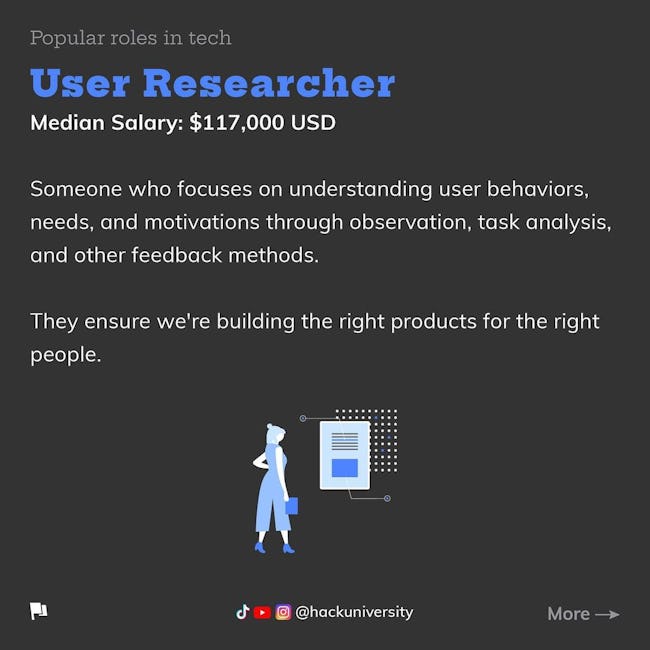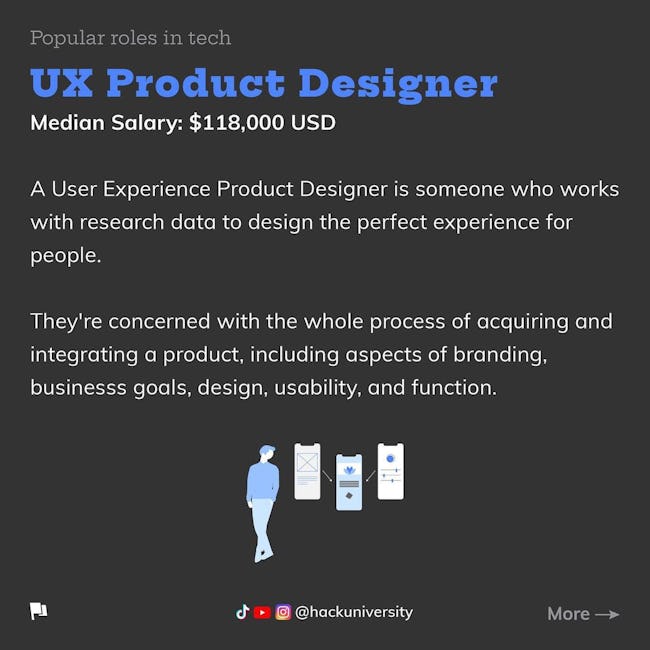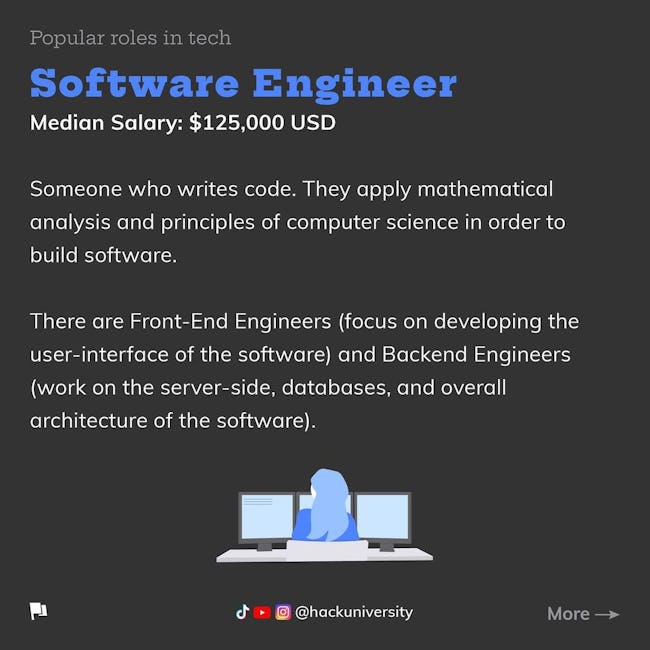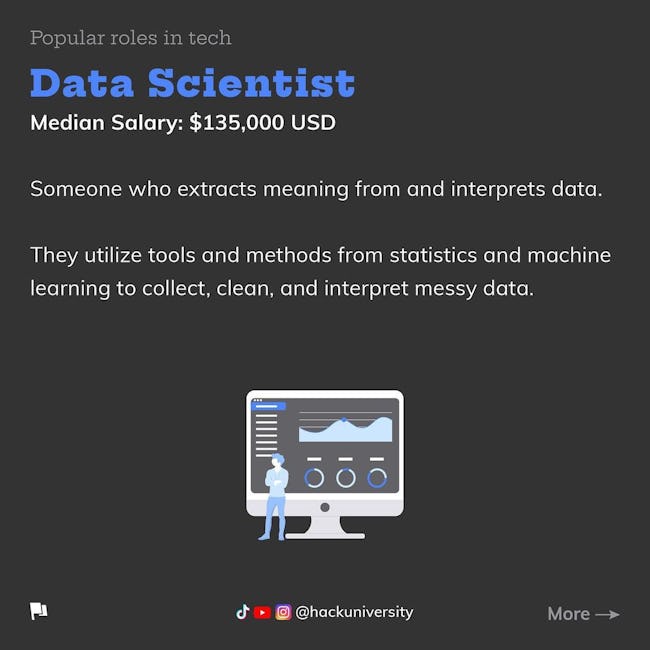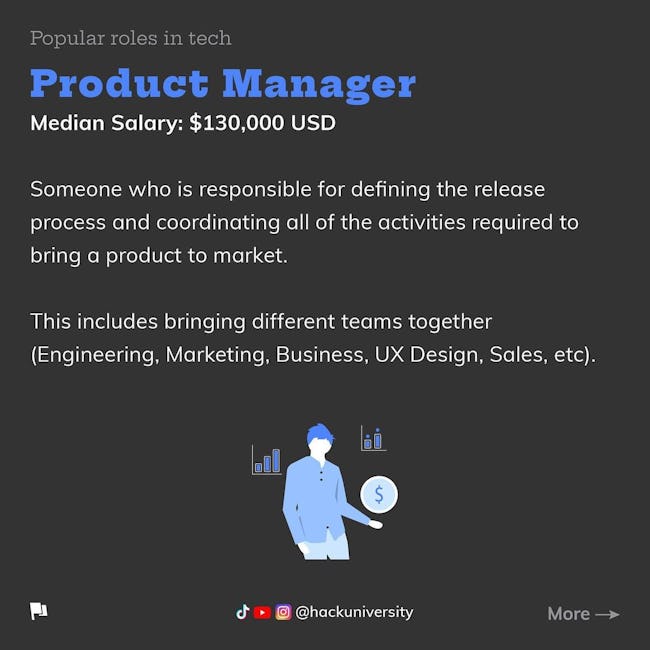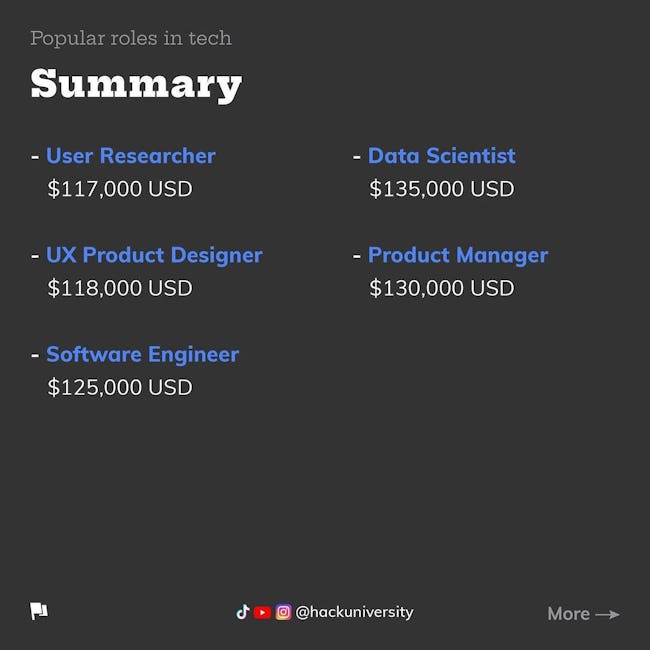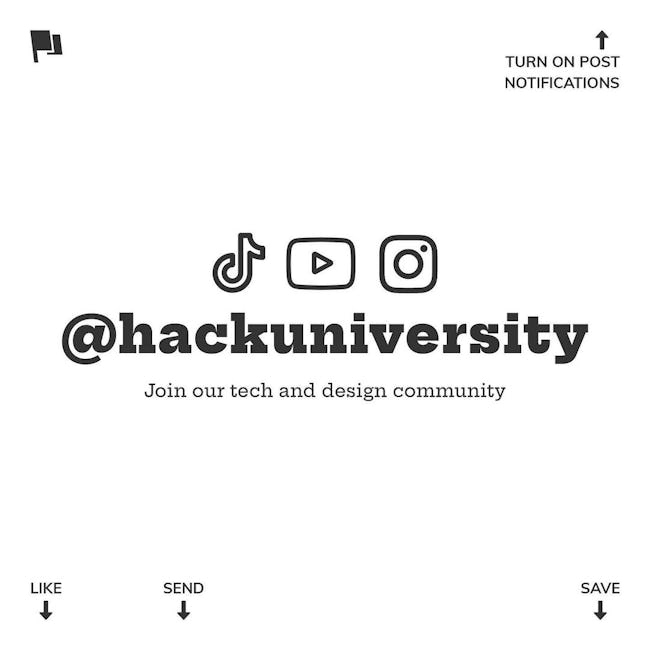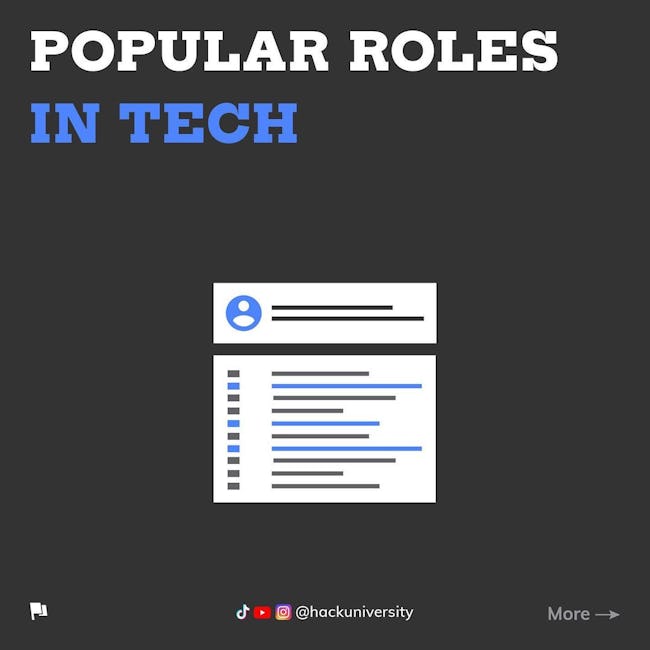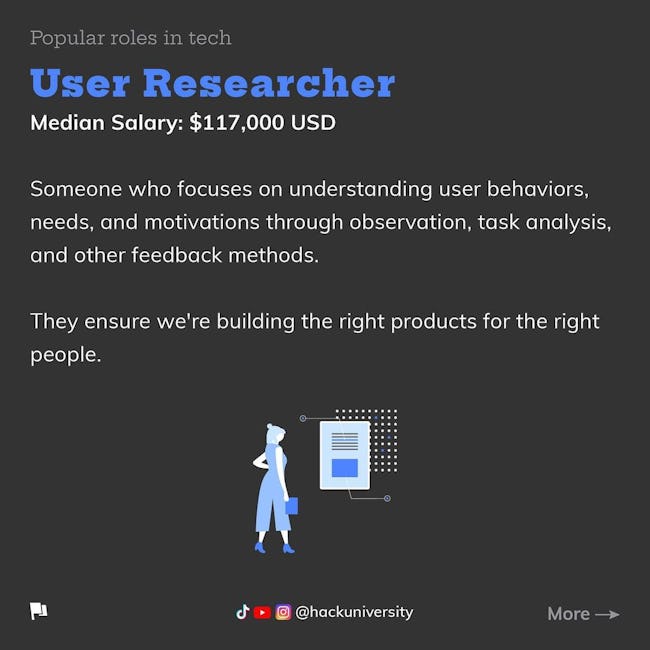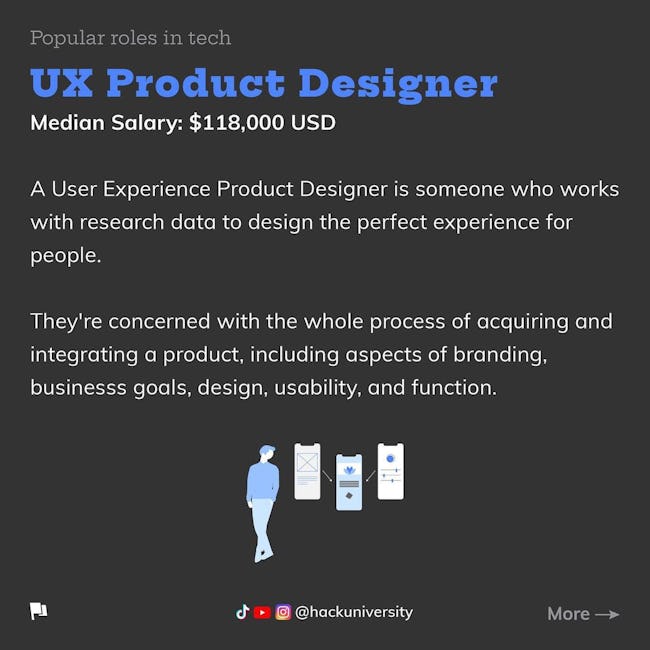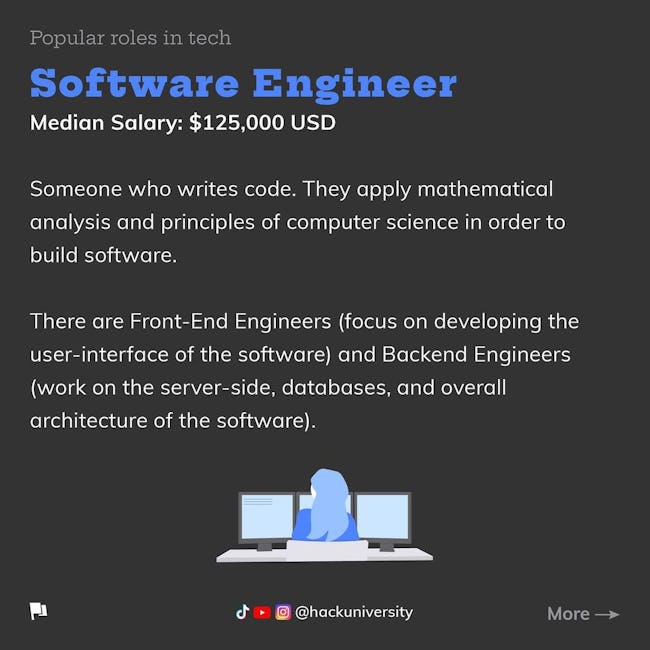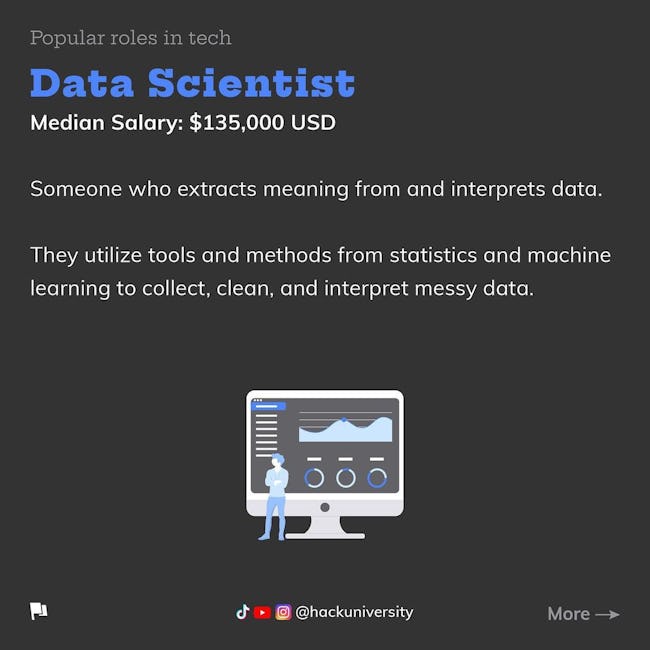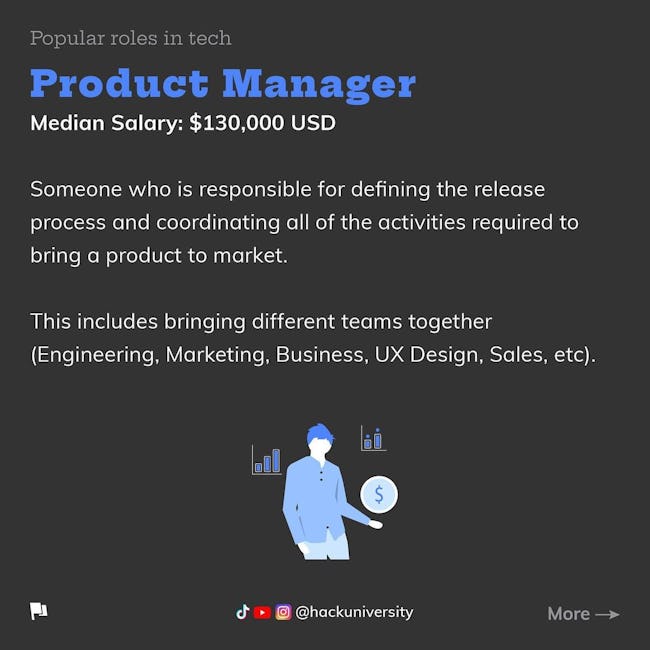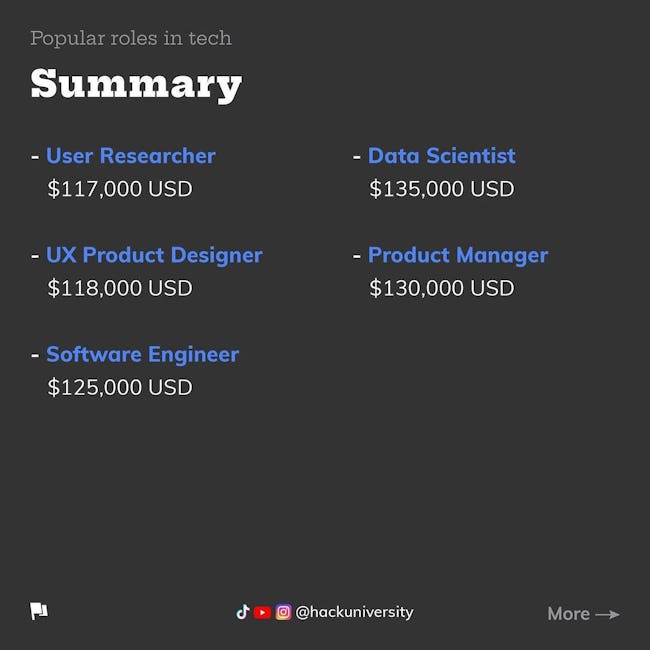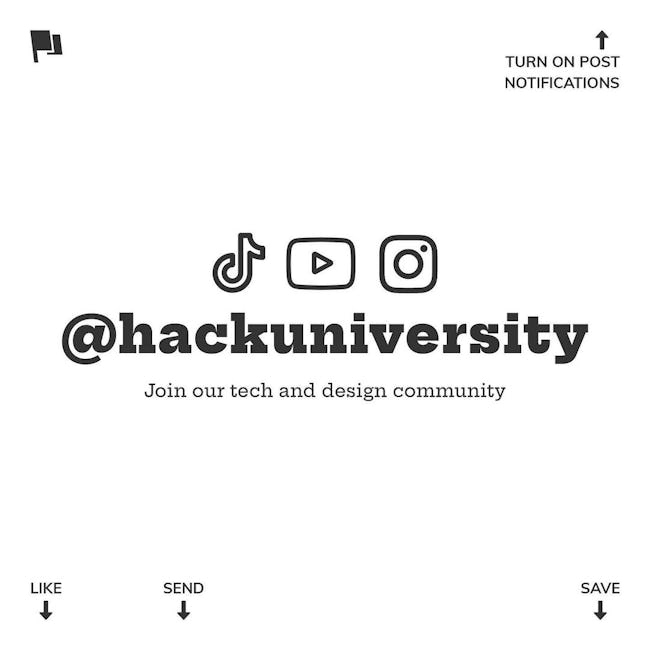 Popular Roles In Tech
User Researcher
Median salary: $117,000 USD
Someone who focuses on understanding user behaviors needs, and motivations through observation, task analysis, and other feedback methods.
They ensure we're building the right products for the right people.
UX Product Designer
Median salary: $118, 000 USD
A user experience product designer is someone who works with research data to design the perfect experience for people.
They're concerned with the whole process of acquiring and integrating a product, including aspects of branding, business goals , design, usability, and function.
Software Engineer
Median salary: $125,000 USD
Someone who writes code. They apply mathematical analysis and principles of computer science in order to build software.
There are front-end engineers (focus on developing the user-interface of the software) and backend engineers (*work on the sever-side, databases, and overall architecture of the software.)
Data Scientist
Median salary: $135,000 USD
Someone who extracts meaning from and interprets data.
They utilize tools and methods from statistics and machine learning to collect, clean, and interpret messy data.
Product Manager
Median salary: $130,000 USD
Someone who is responsible for defining the release process and ordinating all of the activities required to bring a product to market.
This includes bringing different teams together
(engineering, marketing, business, UX deign, sales, etc. )
Summary
-User Researcher
$117,000 USD
- UX product Designer
$118,000 USD
- Software Engineer
$125,000 USD
-Data Scientist
$135,000 USD
- Product Manager
$130,000b USD
More booklets by Hack University
More IT & Software booklets
Your recently viewed booklets
See all booklets