Booklet
Philippine National Artists Fine Arts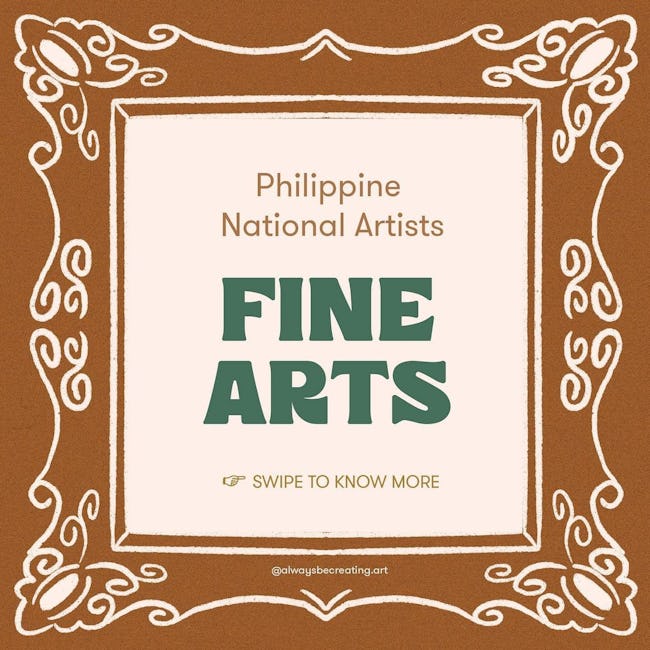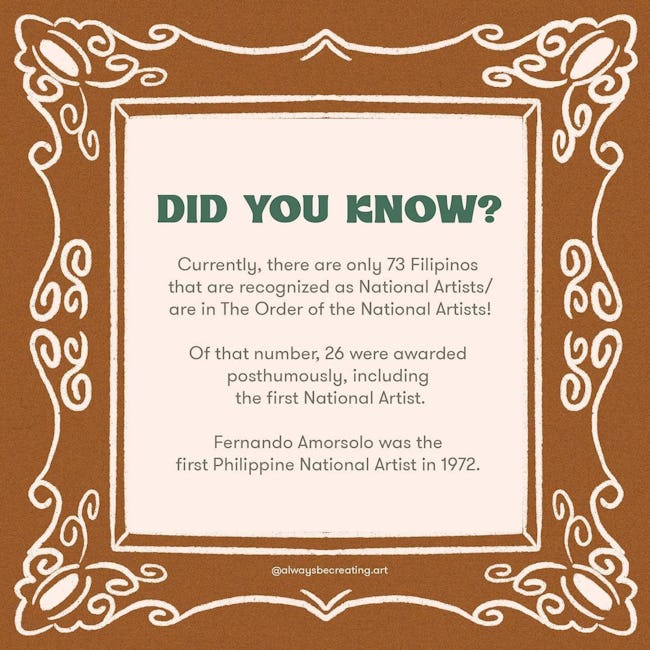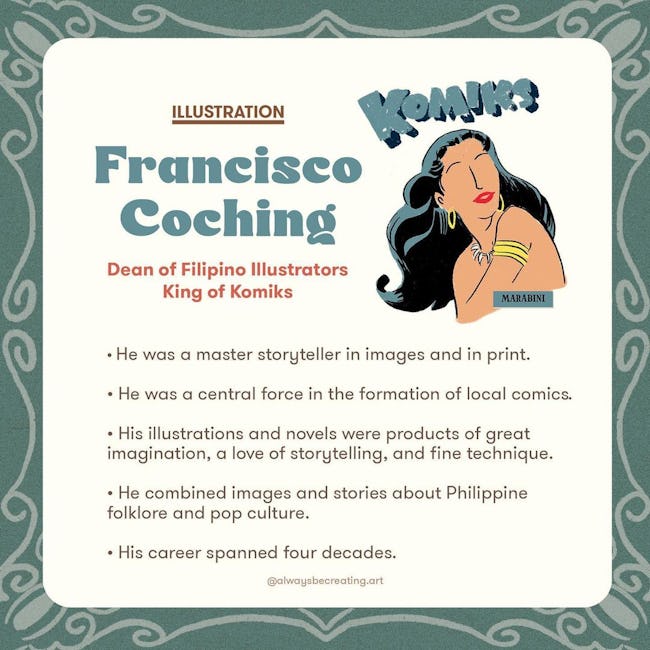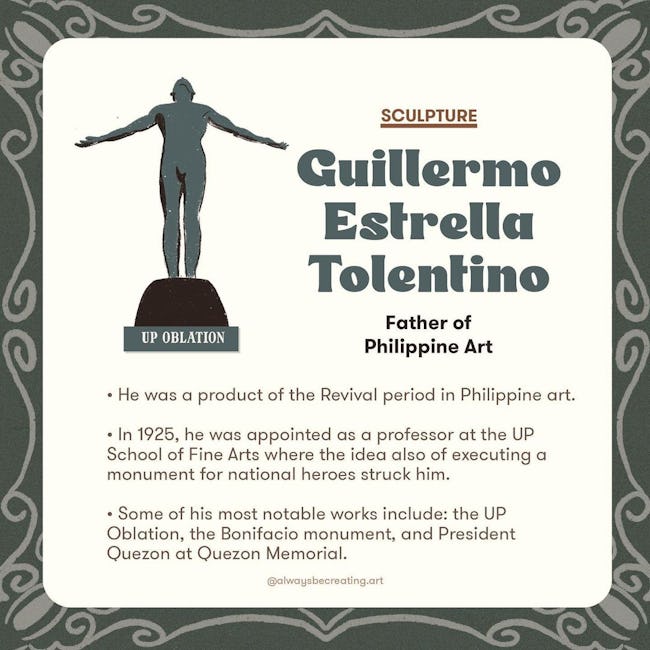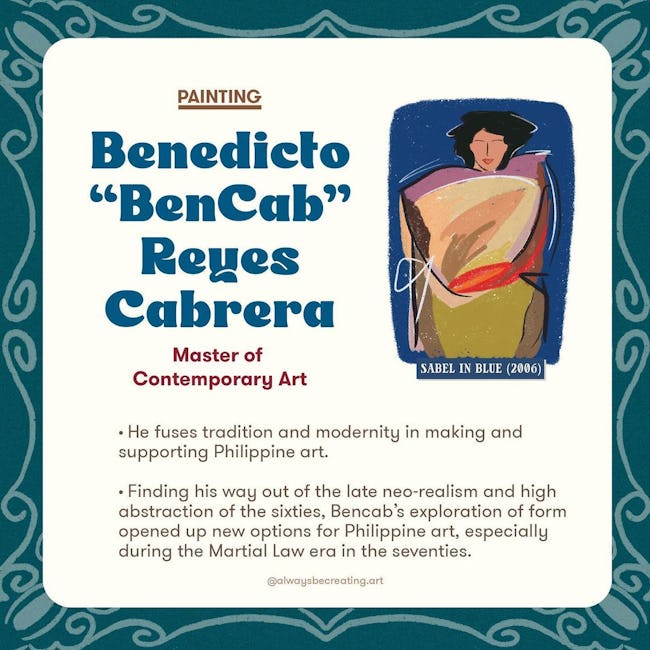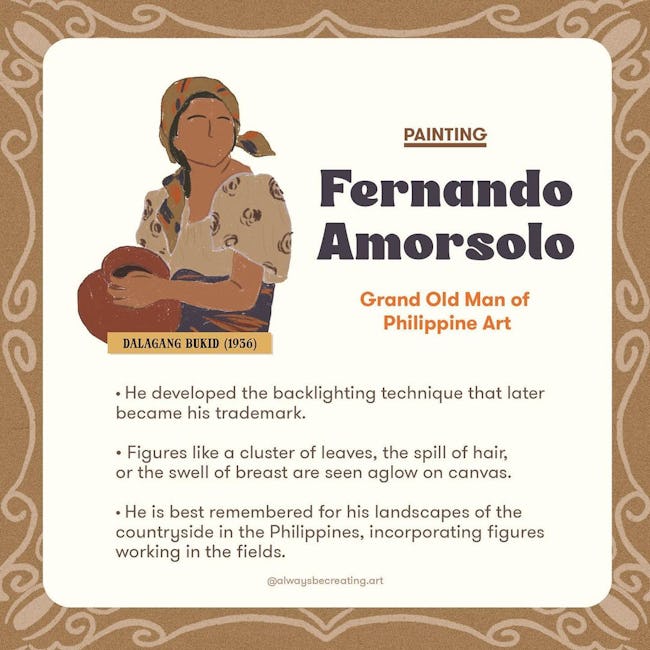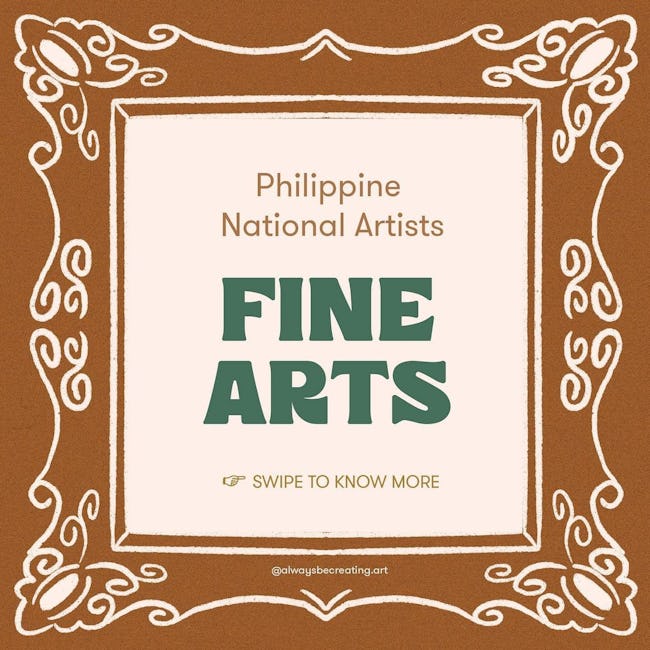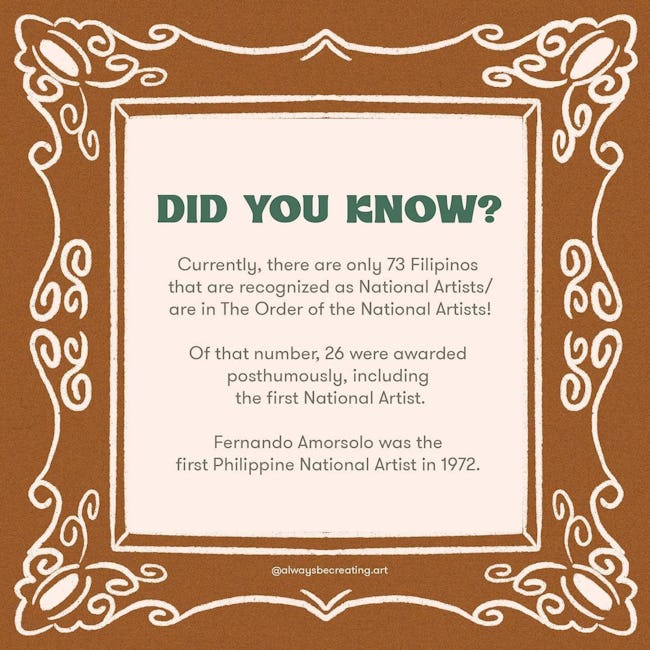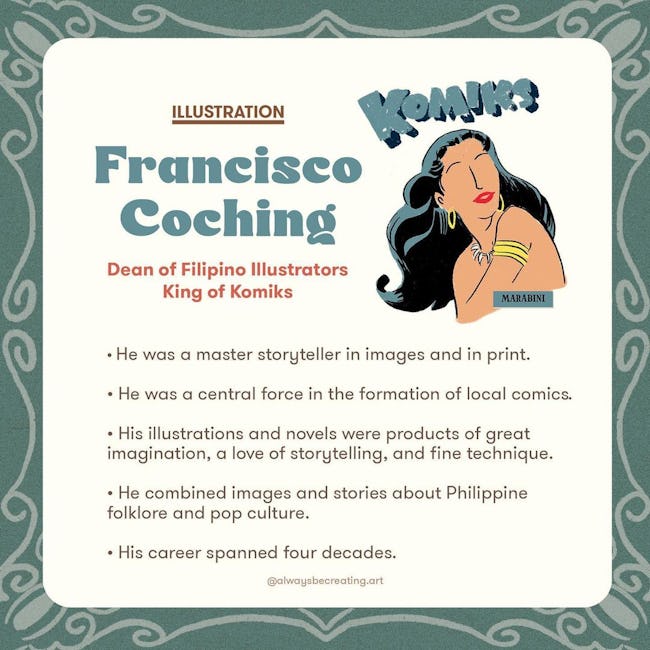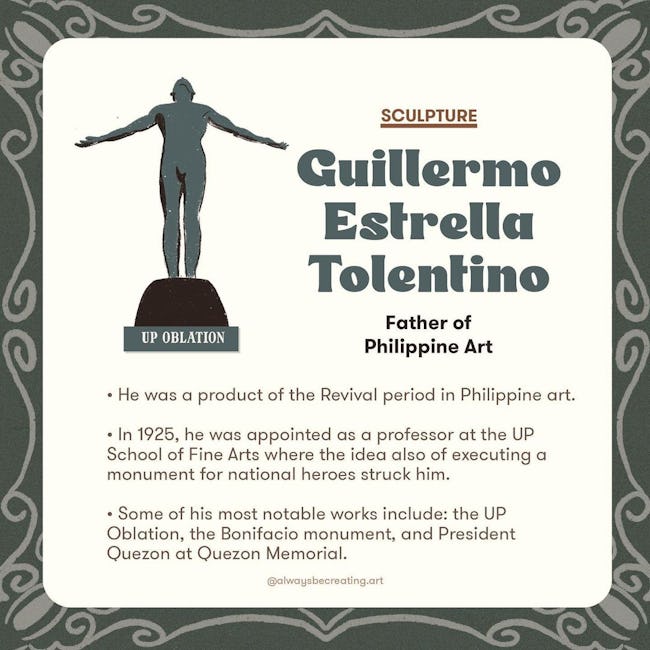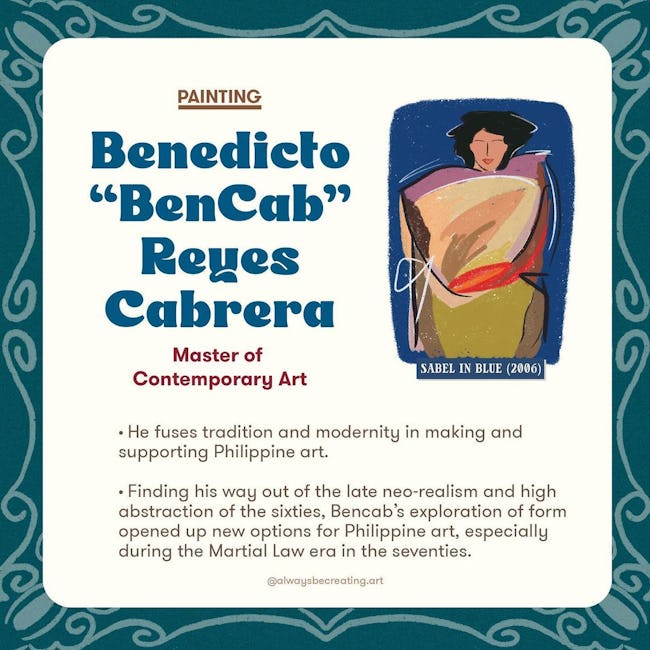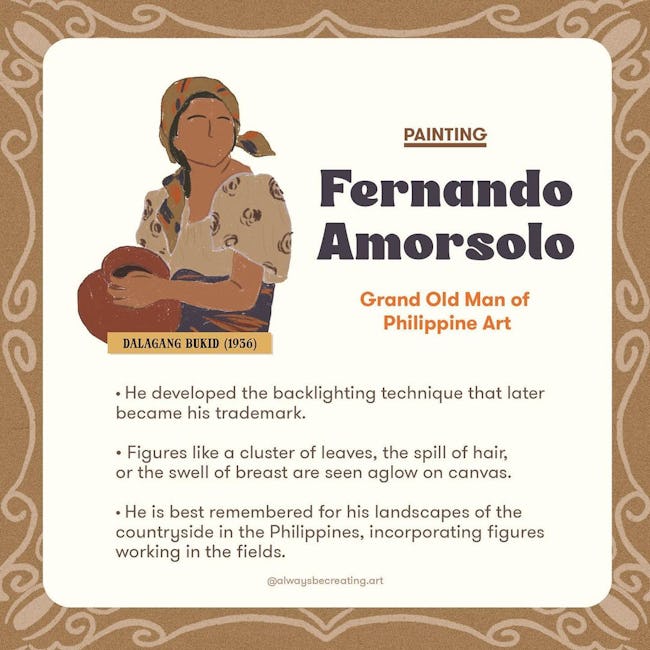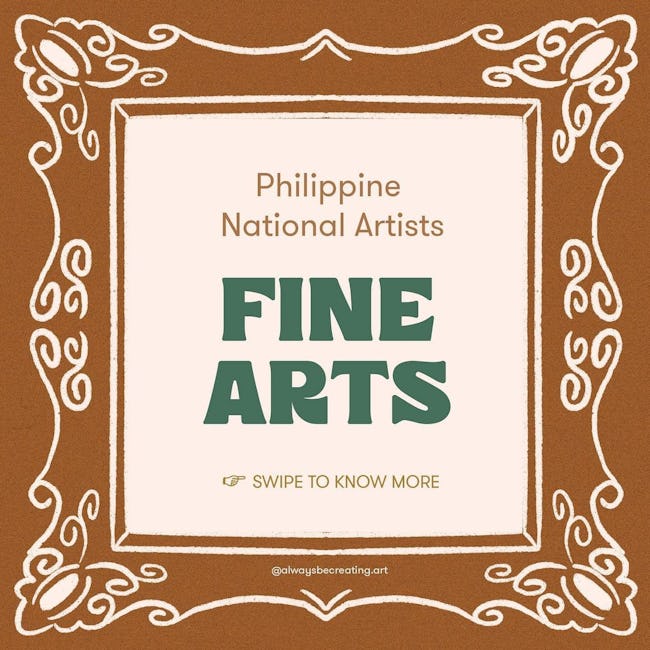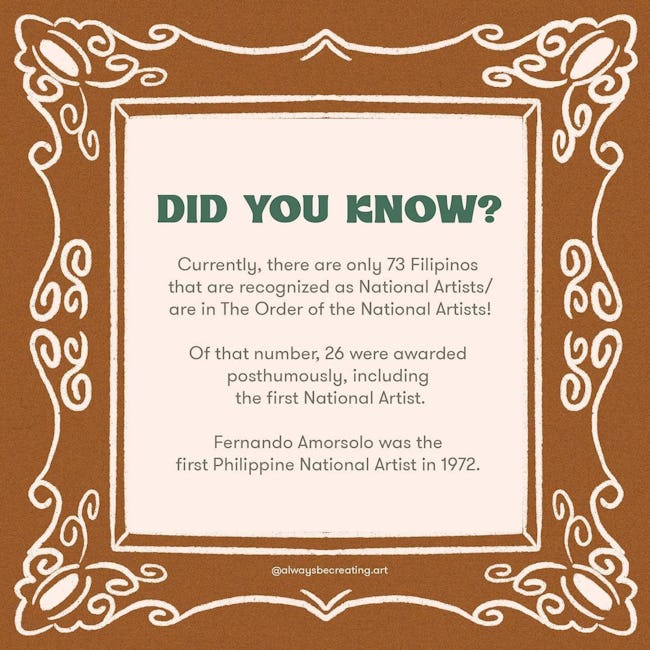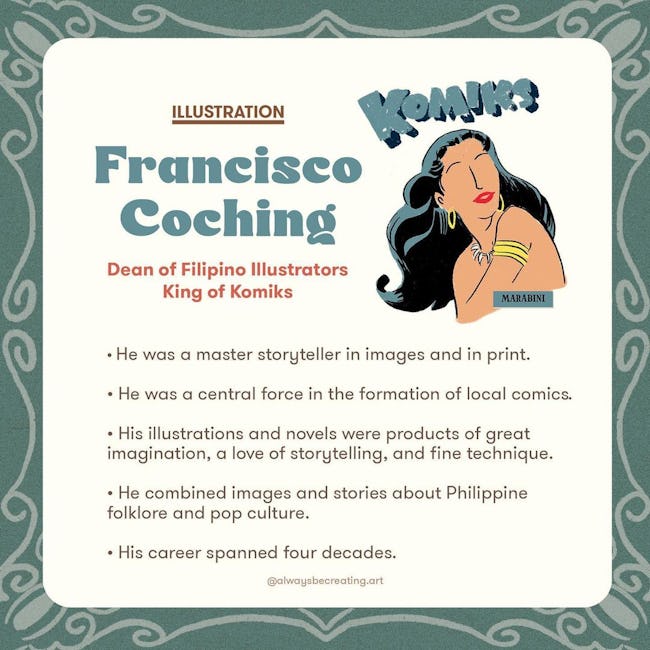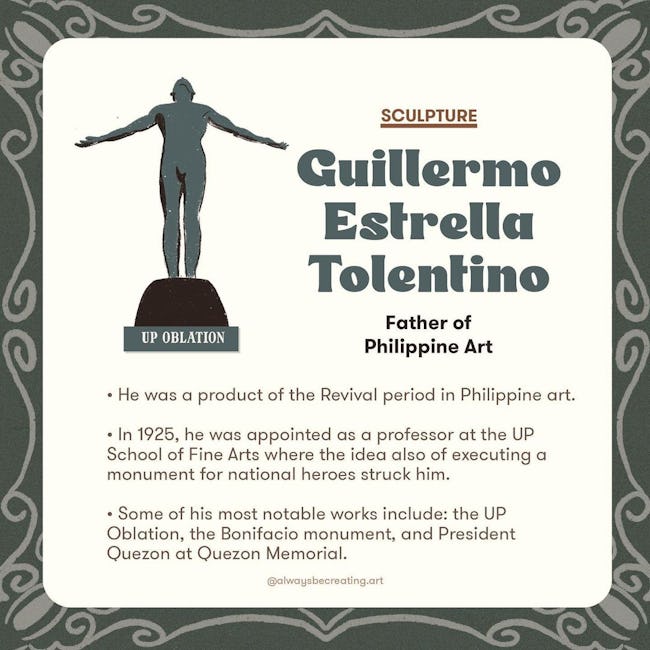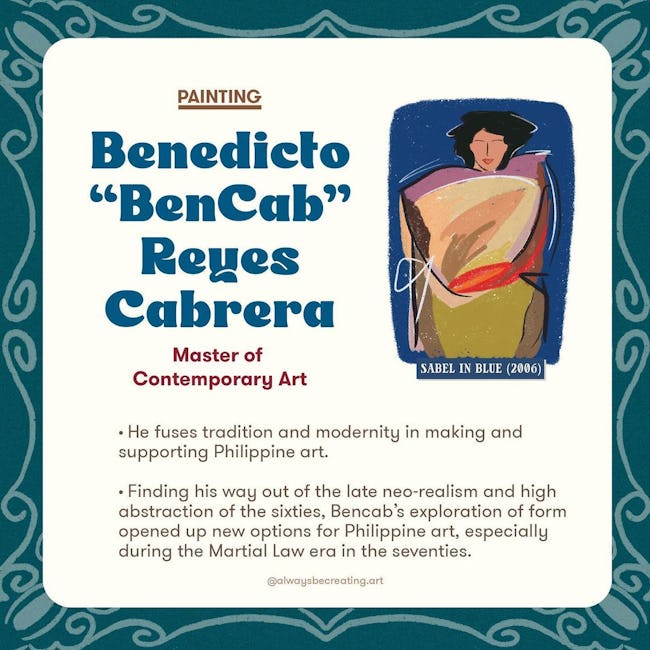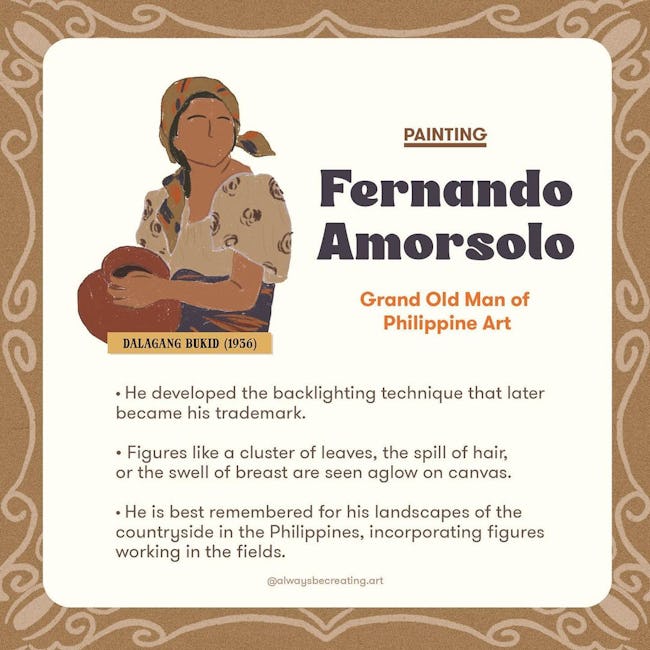 Philippine National Artists (Fine Arts)
Did you know?
Currently, there are only 73 Filipinos that are recognized as National Artists/ are in The Order of the National Artists!
Of that number, 26 were awarded posthumously, including the first National Artist.
Fernando Amorsolo was the first Philippine Artist in 1972.
1. Francisco Coching
(Dean of Filipino Illustrators King of Komiks)
*He was a master storyteller in images and in print.
*He was a central force in the information of local comics.
*His illustrations and novels were products of great imagination, a love of storytelling, and fine technique.
*He combined images and stories about Philippine folklore and pop culture.
*His career spanned four decades.
2. Guillermo Estrella Tolentino
(Father of Philippine Art)
*He was a product of the revival period in Philippine aer.
*In 1925, he was appointed as a professor at the UP School of Fine Arts where the idea also of executing a monument for national heroes struck him.
*Some of his most notable works include: the UP Oblation, the Bonifacio monument, and president Quezon at Quezon Memorial.
3. Benedicto "BenCab" Reyes Cabrera
(Master of Contemporary Art)
*He fuses tradition and modernity in making and supporting Philippine Art.
*Finding his way out of the late neo-realism and high abstraction of the sixties, Bencab's exploration of form opened up new options for Philippine art, especially during the Martial Law era in the seventies.
4. Fernando Amorsolo
(Grand Old Man of Philippine Art)
*He developed the backlighting technique that later became his trademark.
*Figures like a cluster of leaves, the spill of hair, or the well of breast are seen aglow on canvas.
*He is best remembered for his landscapes of the countryside in the Philippines, incorporation figures working in the fields.
More booklets by Abbey Sy
More Lifestyle booklets
Your recently viewed booklets
See all booklets