Booklet
Personal Branding For Designers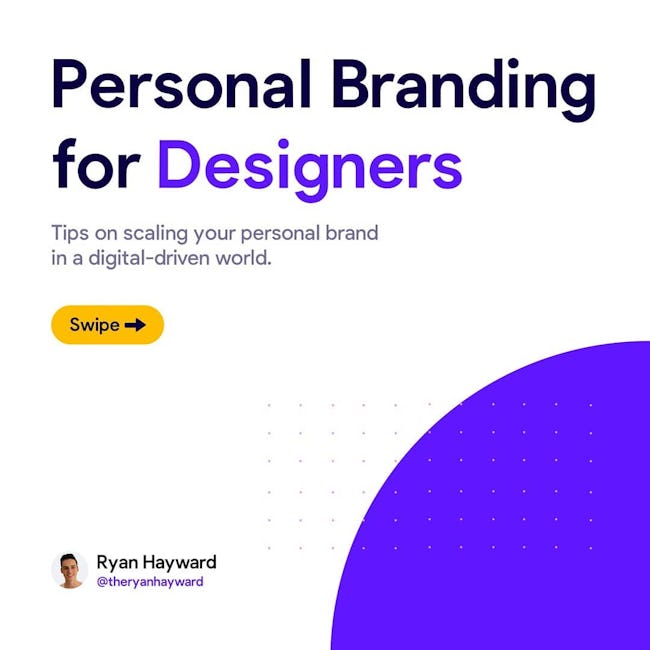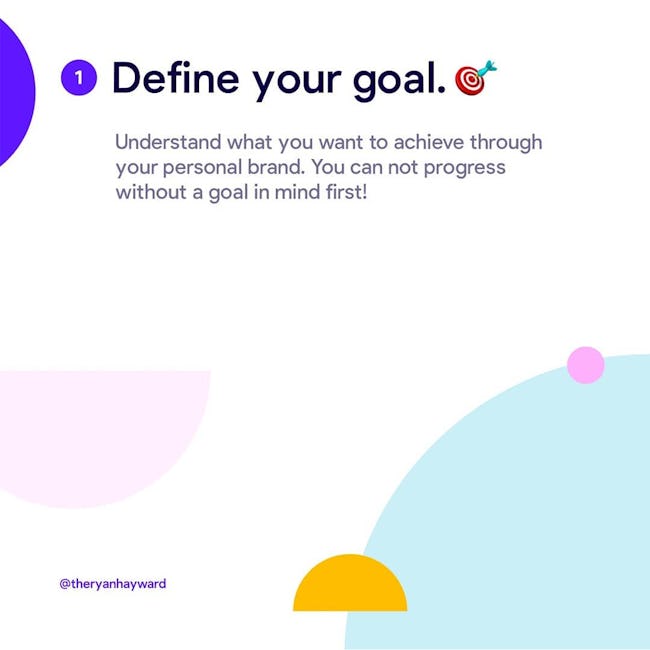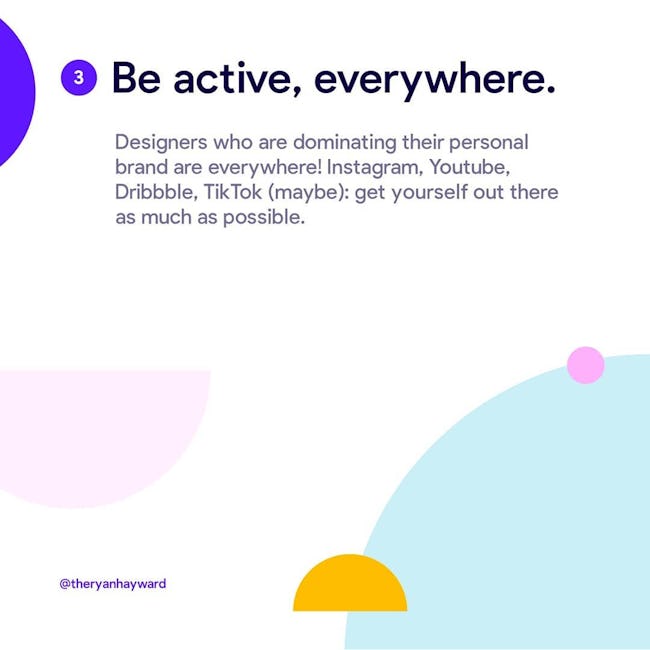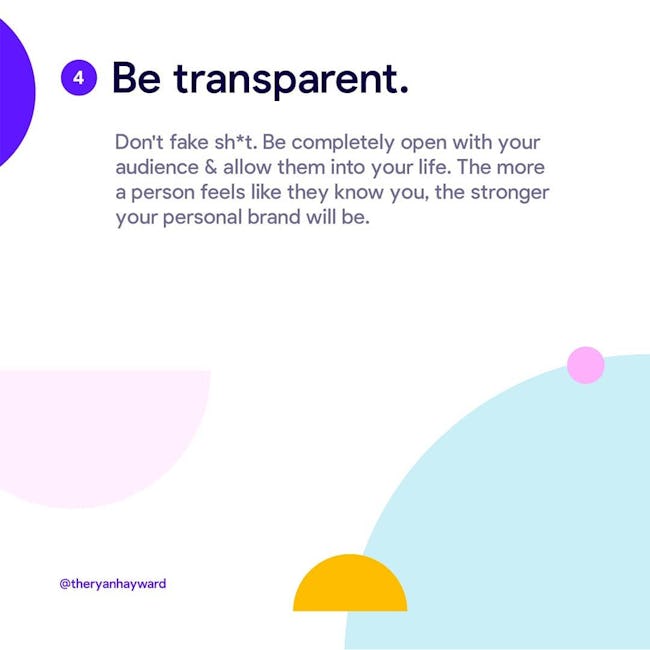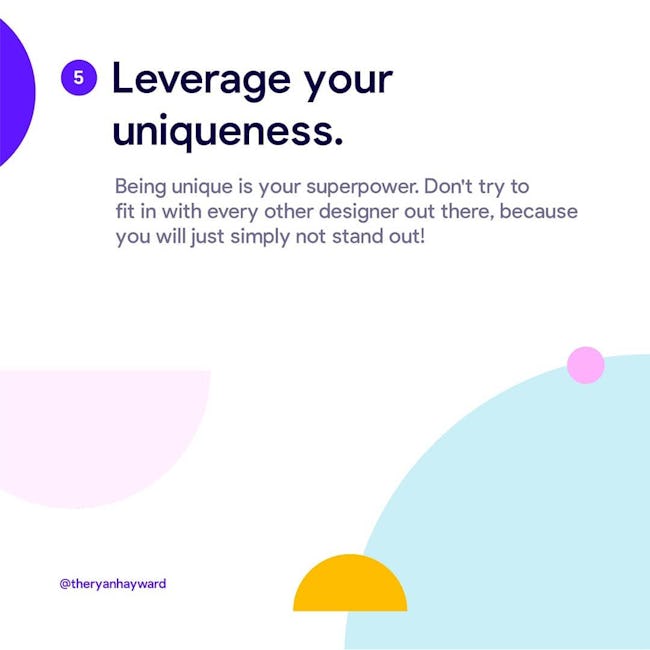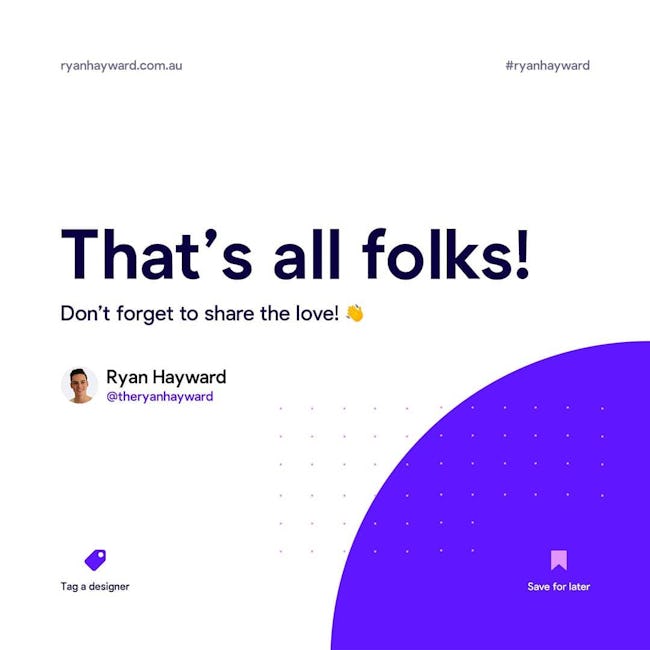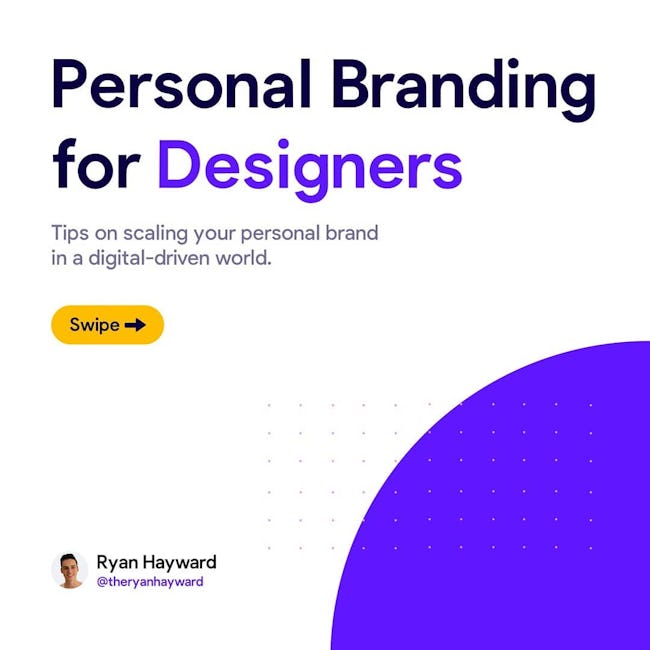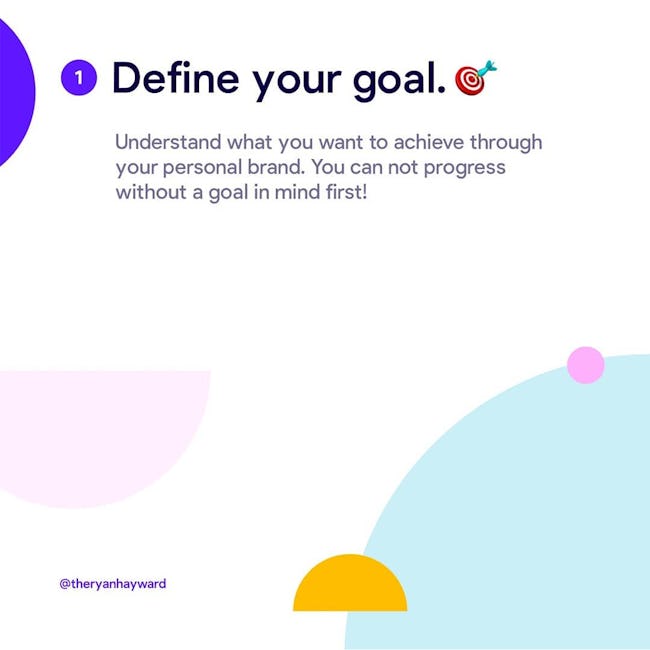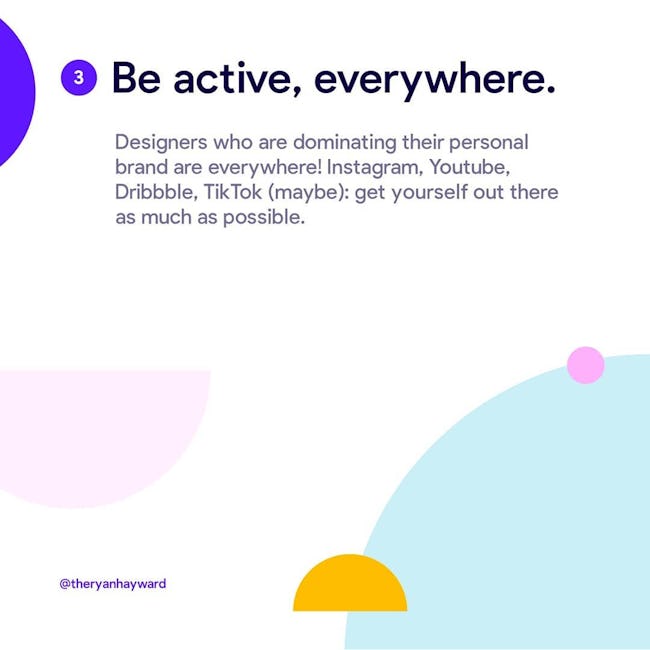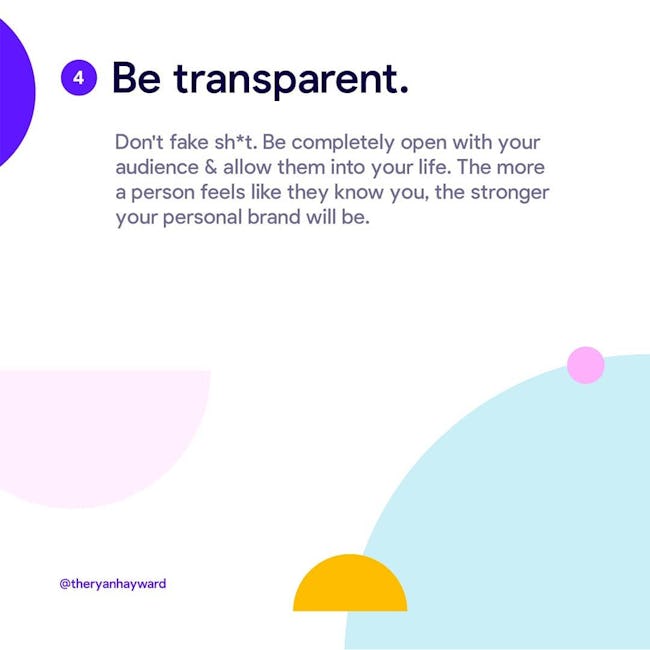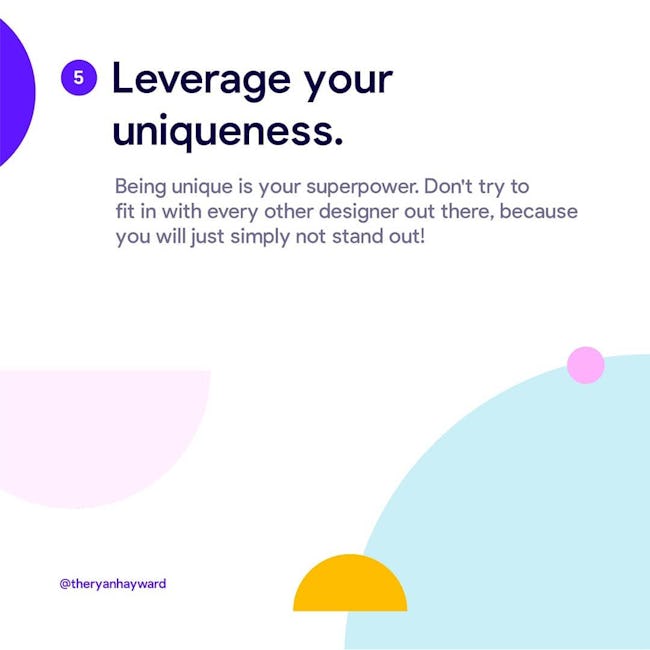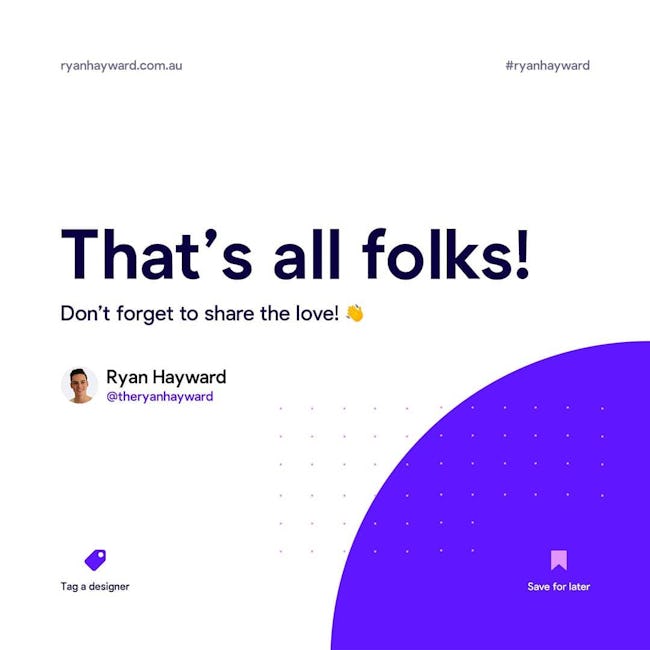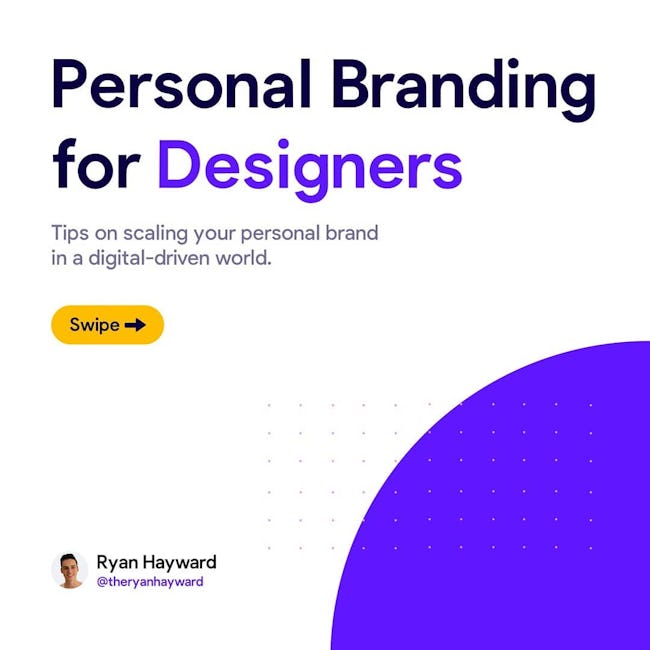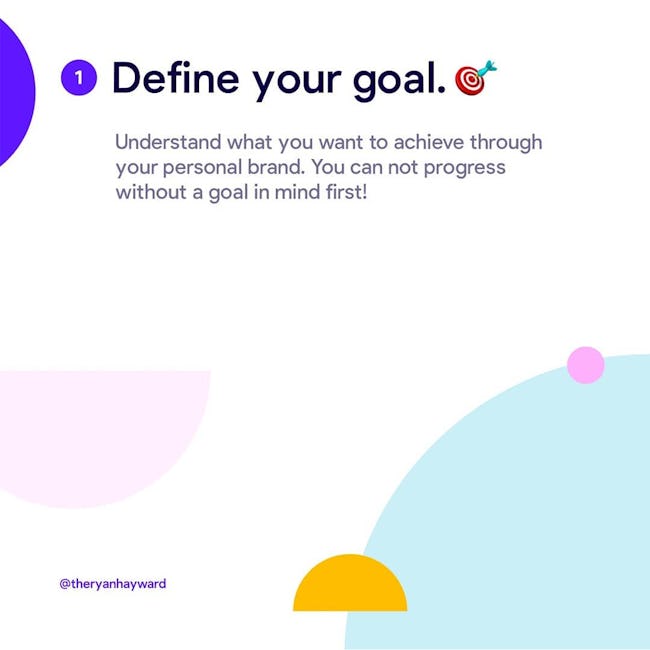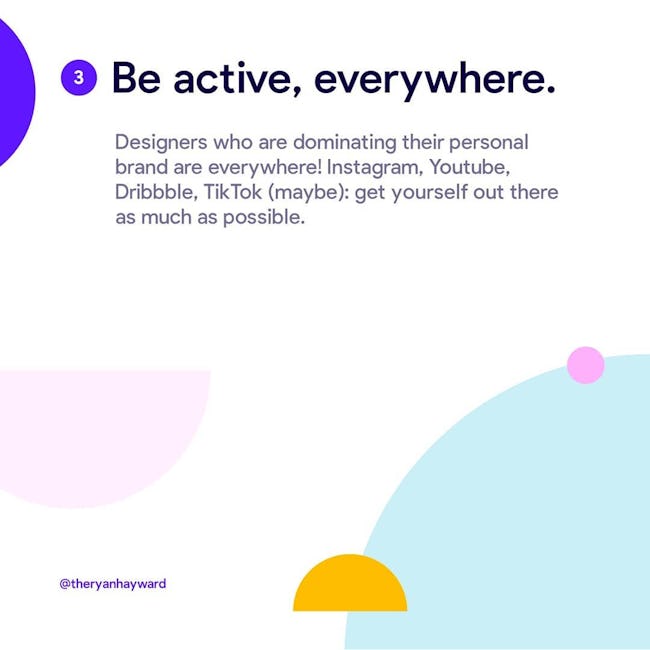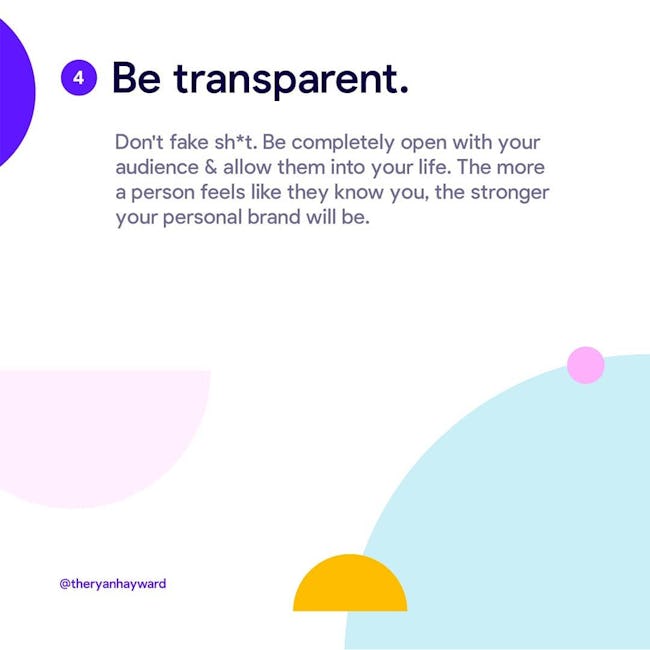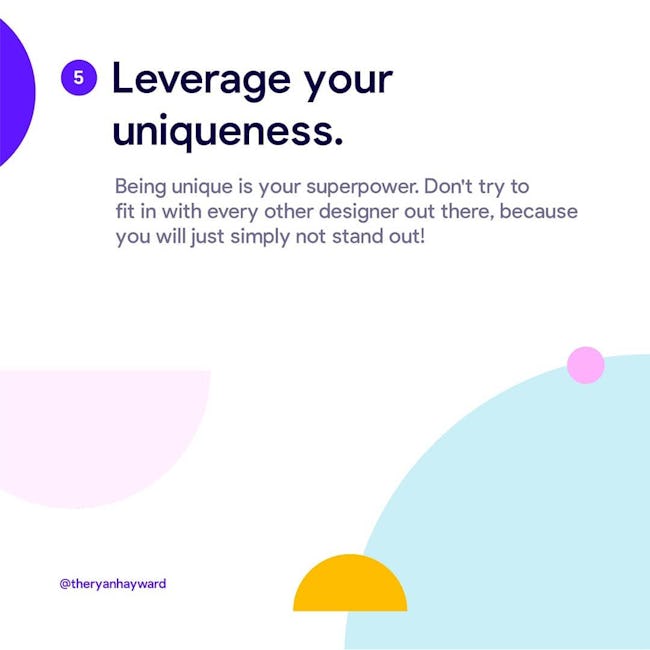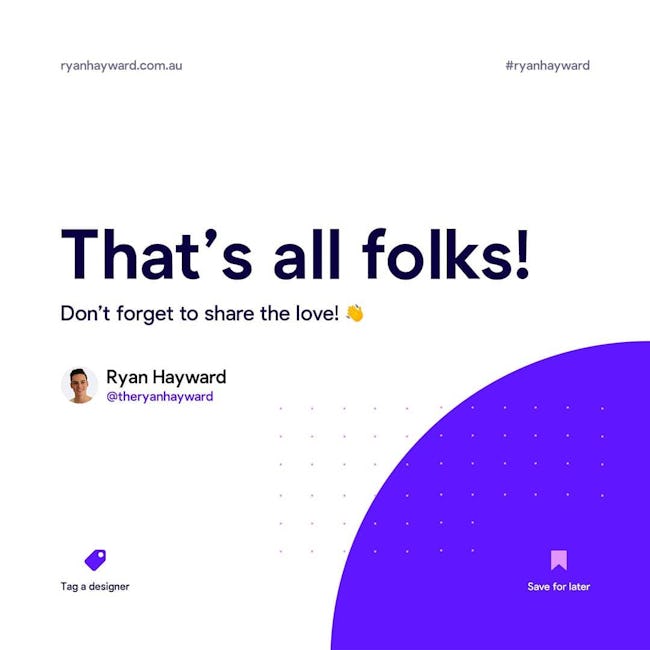 Personal Branding For Designers
(Tips on scaling your personal brand in a digital-driven world.)
1. Define your goal.
Understand what you want to achieve through your personal brand. You can not progress without a goal in mind first!
2. Establish a unique tone of voice.
What will you do & say that no one can find anywhere else? Why should people connect & engage with you?
3. Be active, everywhere.
Designers who are dominating their personal brand are everywhere! Instagram, Youtube, Dribbble, Tiktok (maybe):get yourself out there as much as possible.
4. Be transparent.
Be completely open with your audience & allow them into your life. The more a person feels like they know you, the stronger your personal brand will be.
5. Leverage your uniqueness.
Being unique is your superpower. Don't try to fit in with every other designer out there, because you will just simply not stand out!
That's all folks!
Don't forget to share the love!
More booklets by Ryan Hayward
More Design booklets
Your recently viewed booklets
See all booklets