Booklet
Perfection Ism is Product Ivity Lost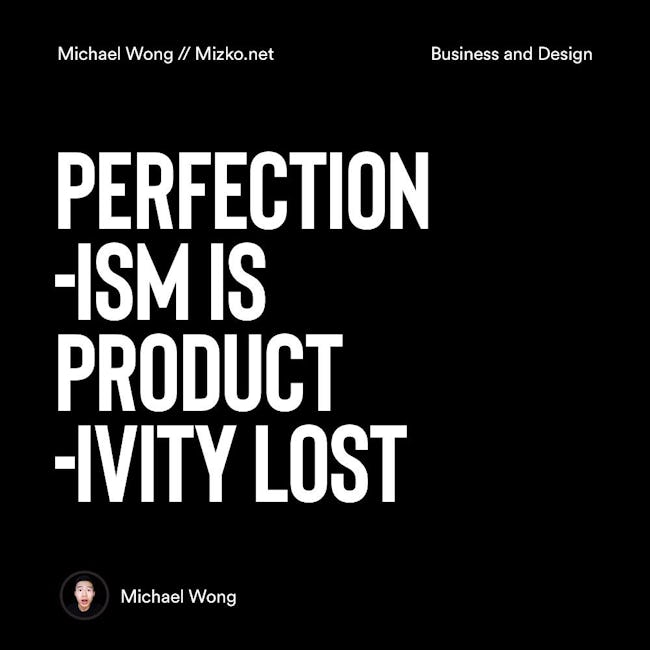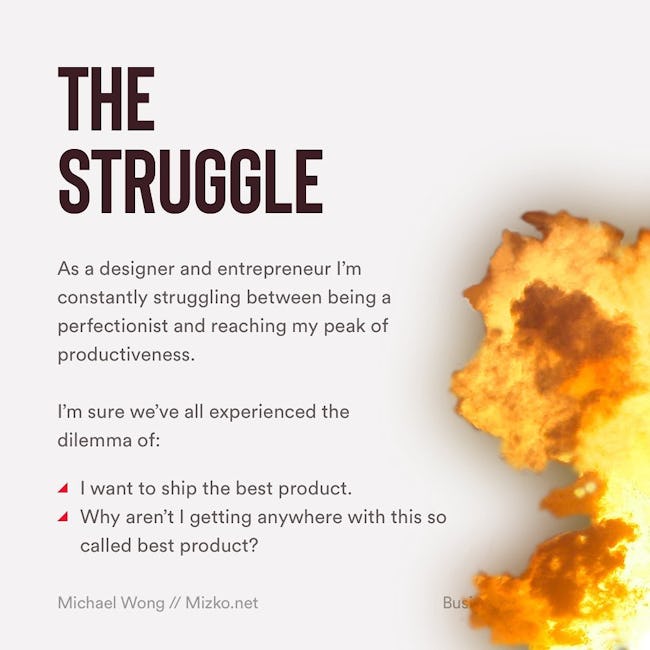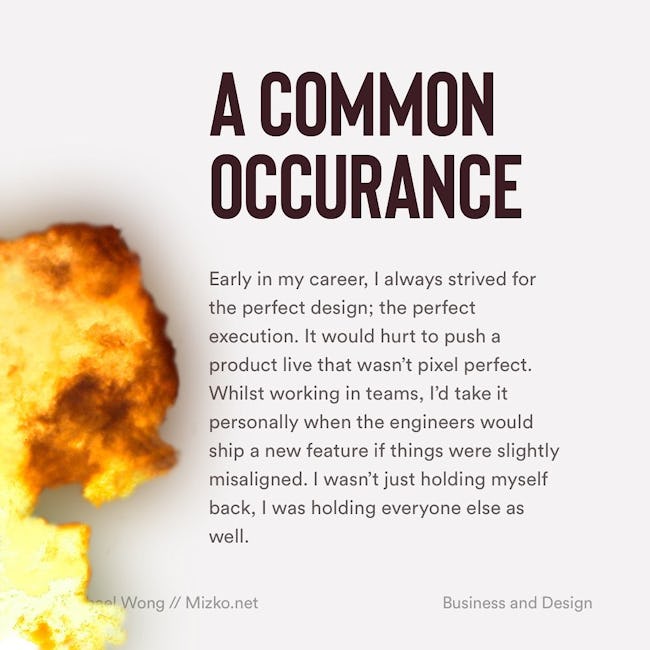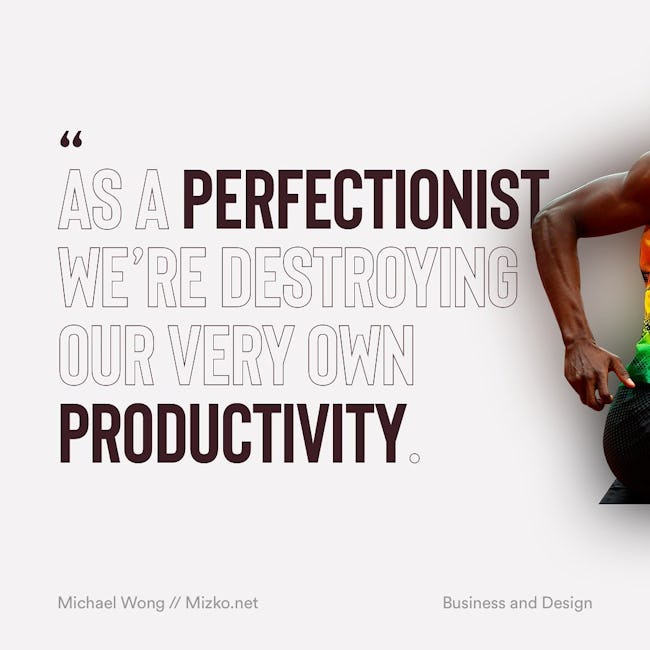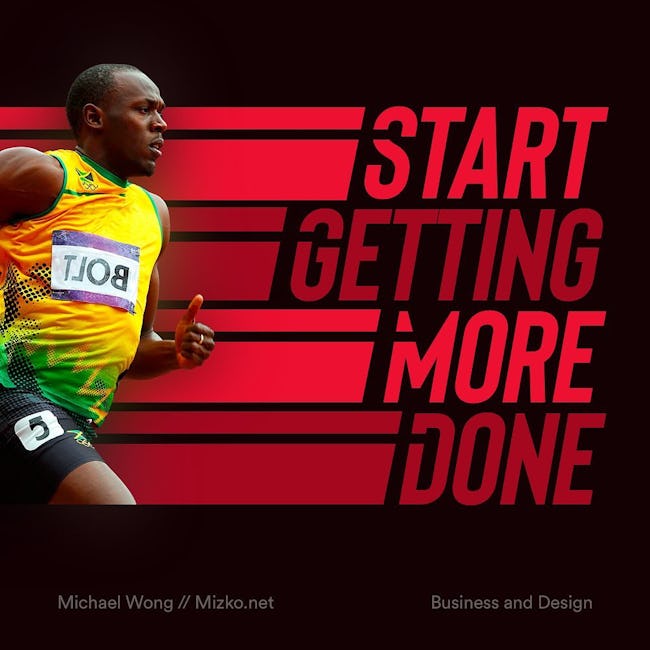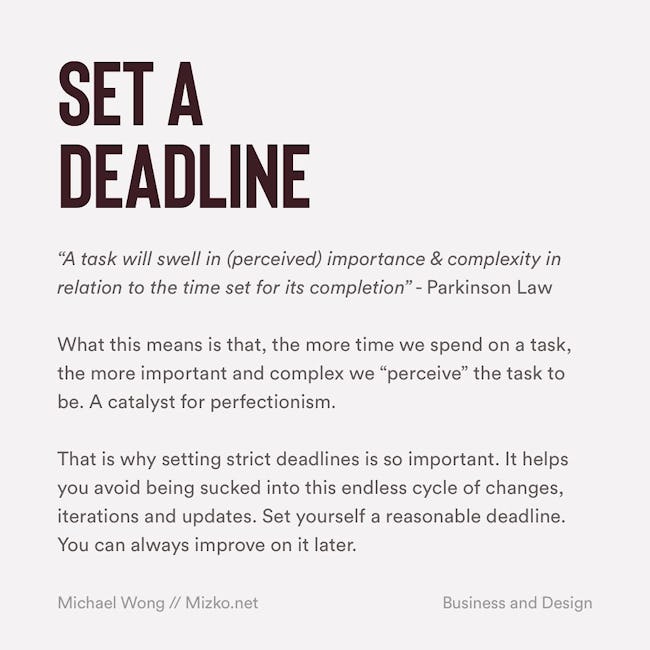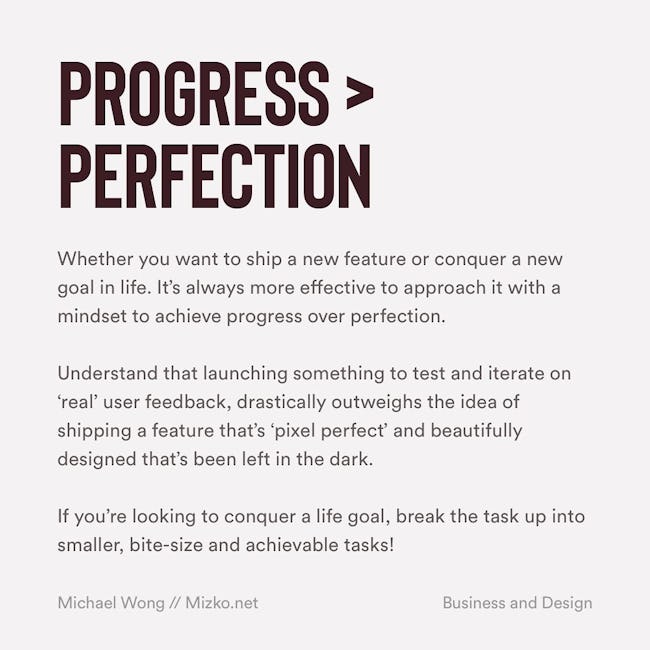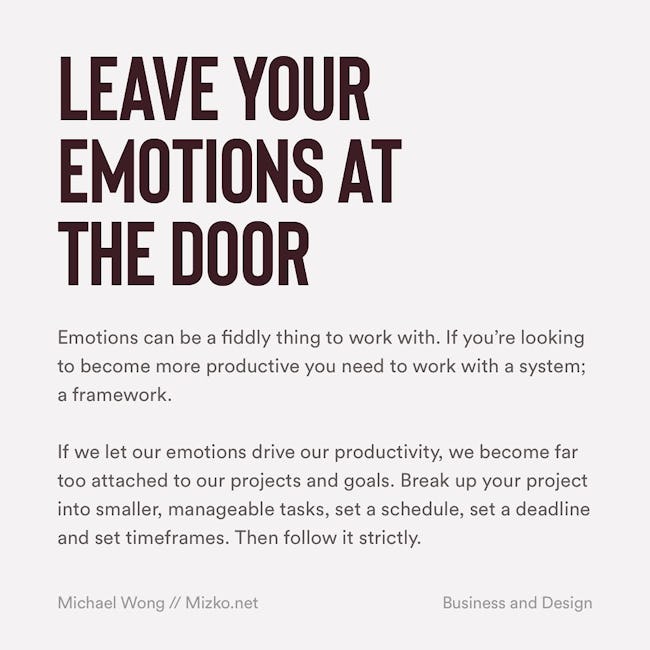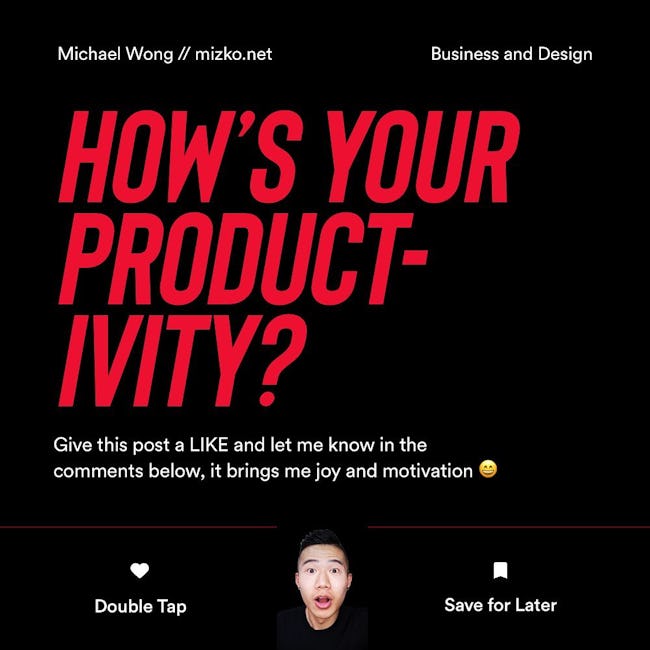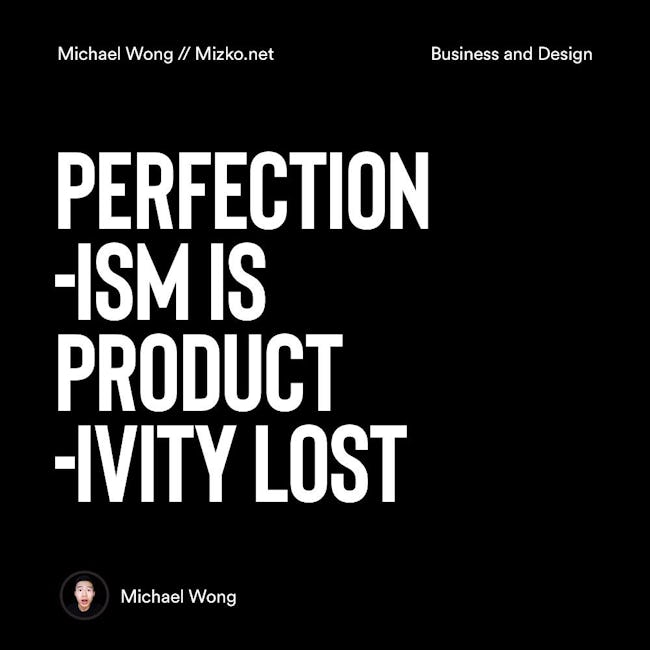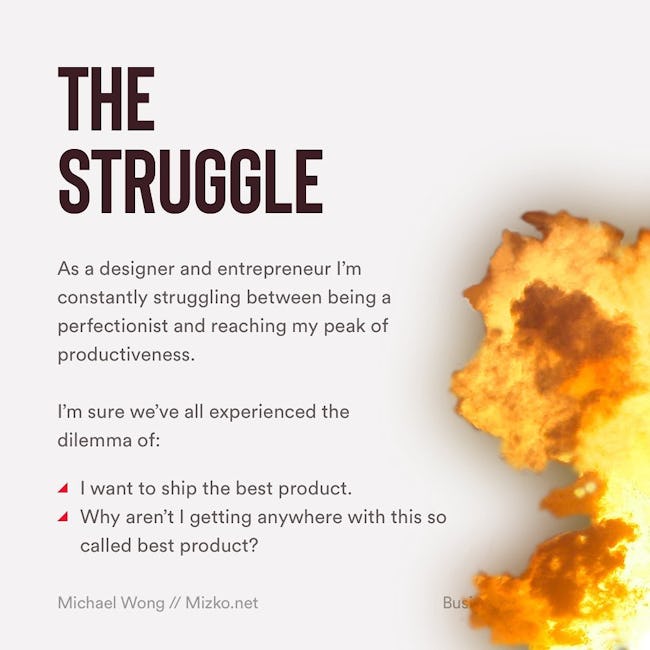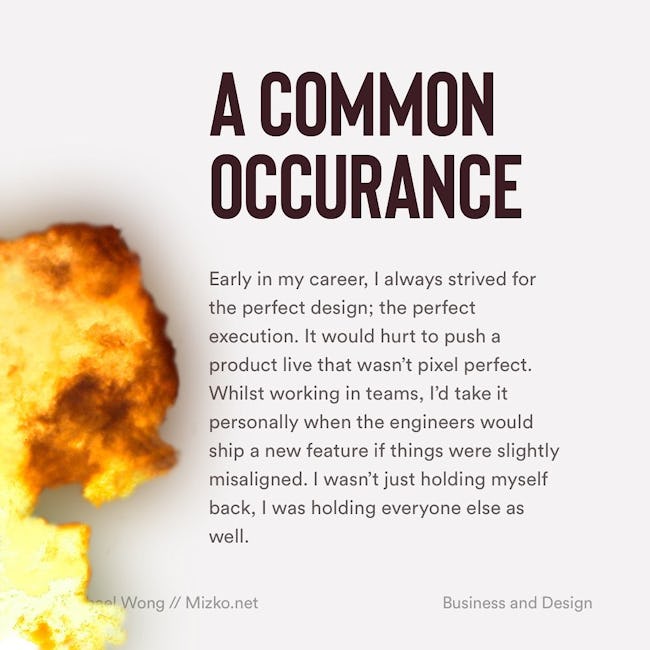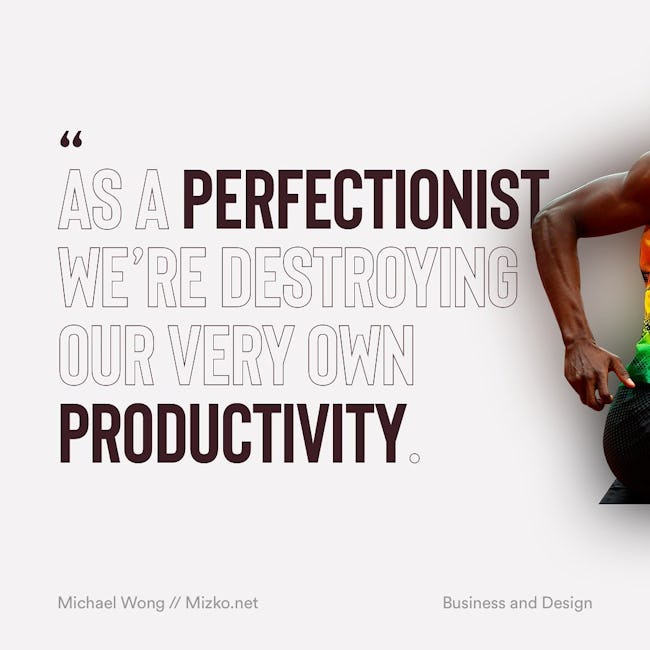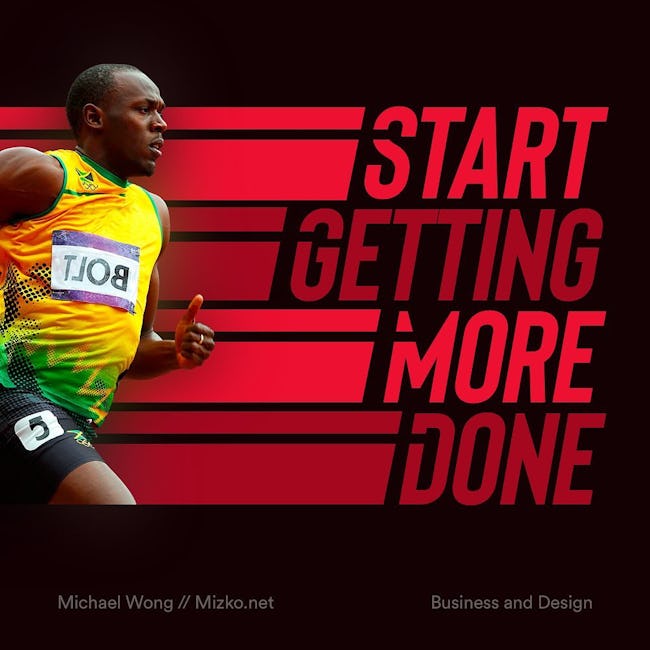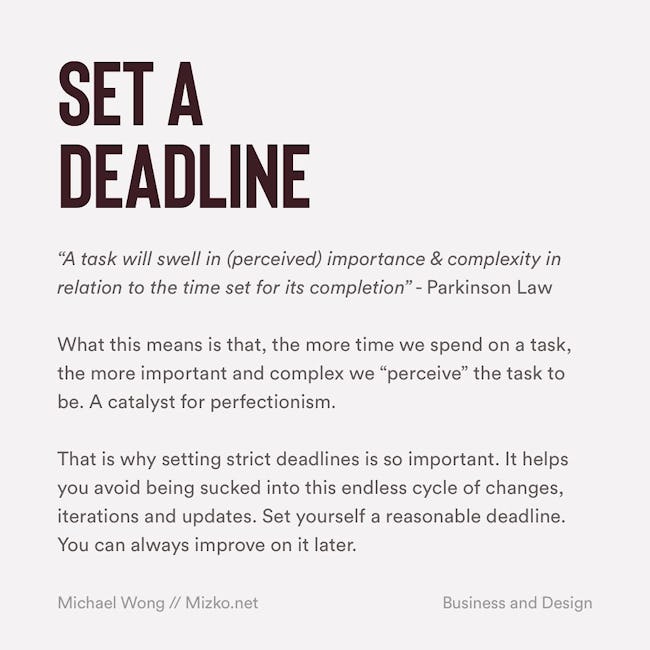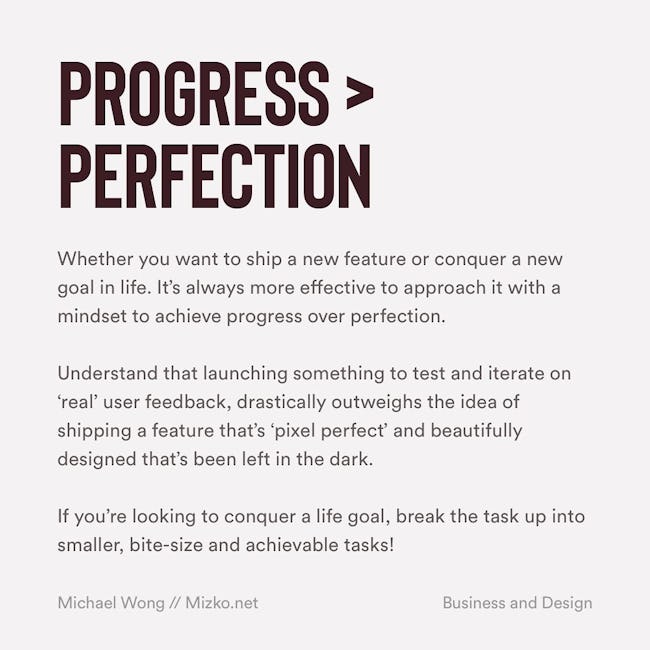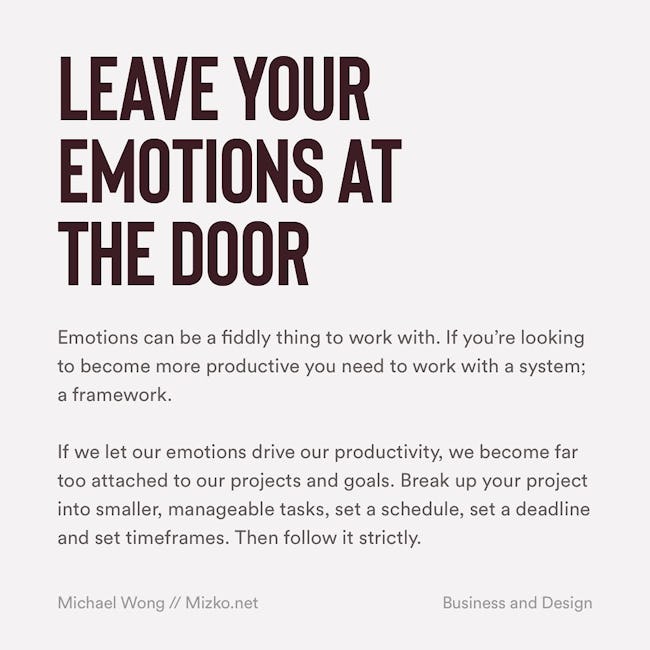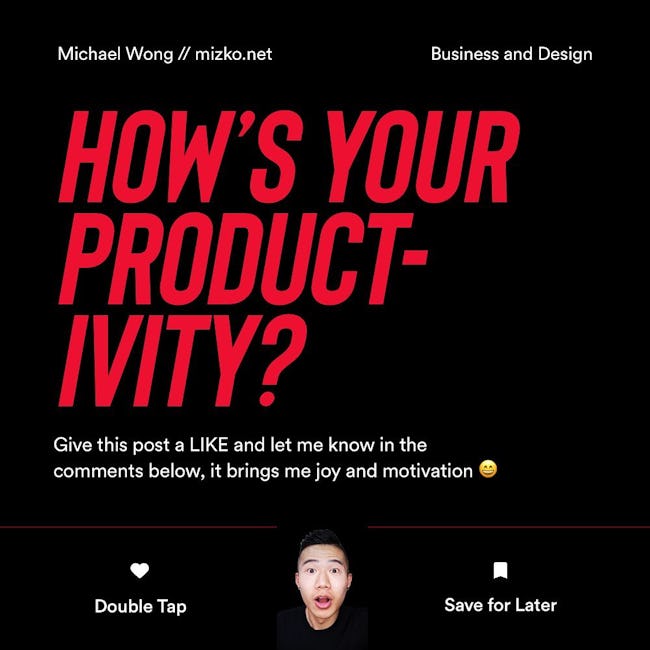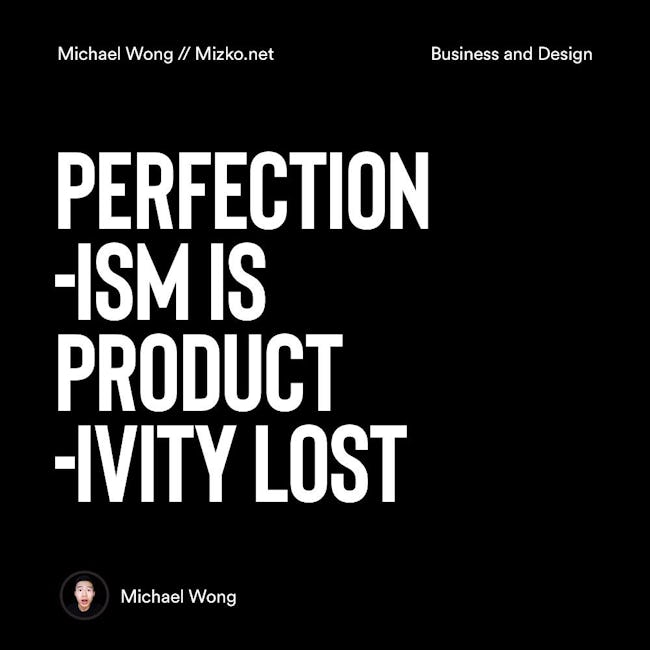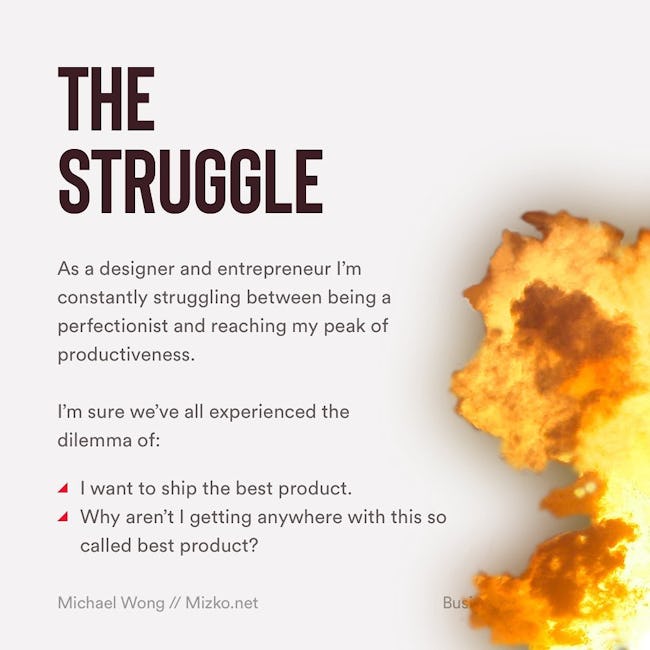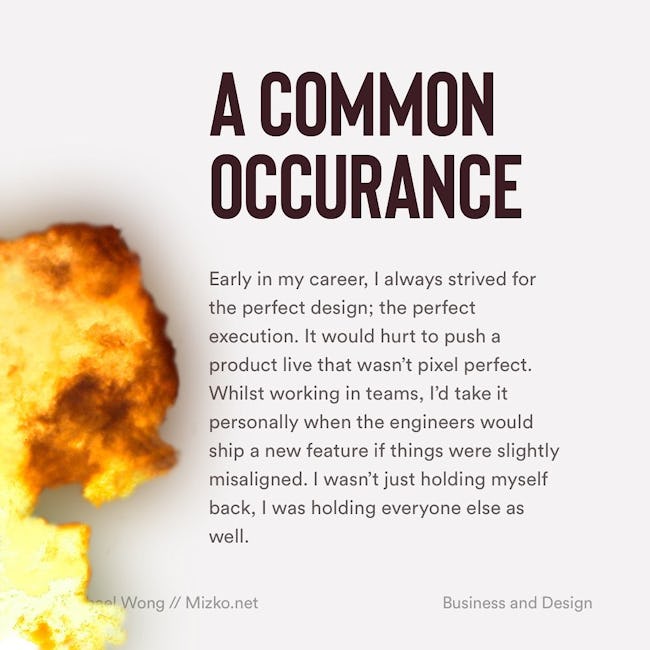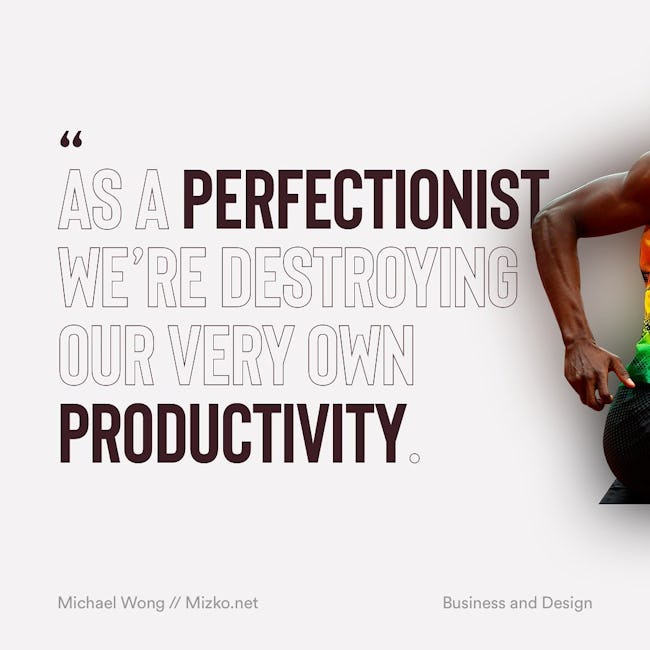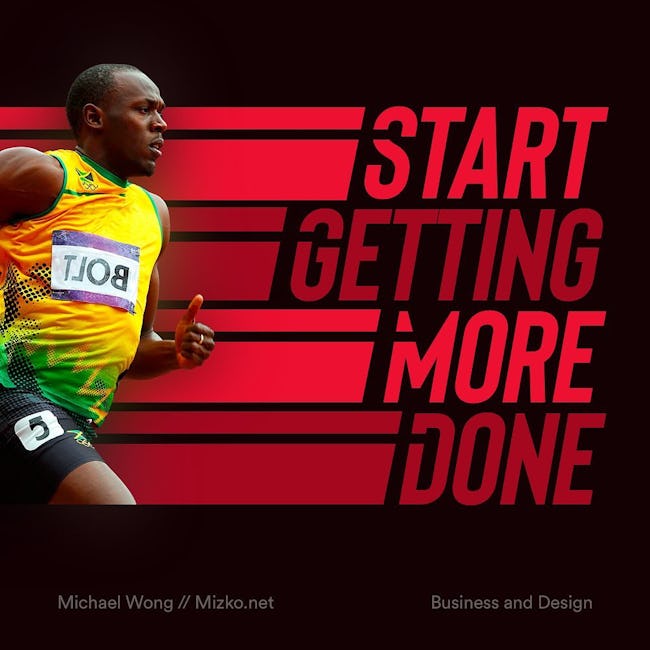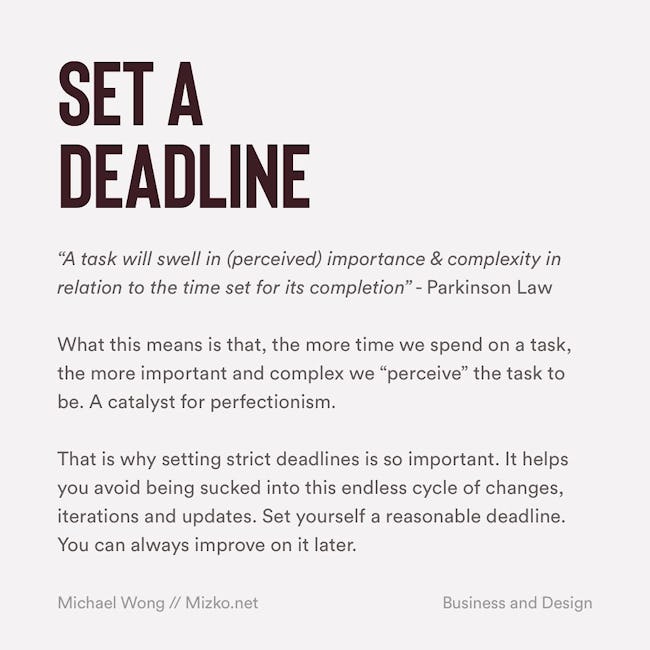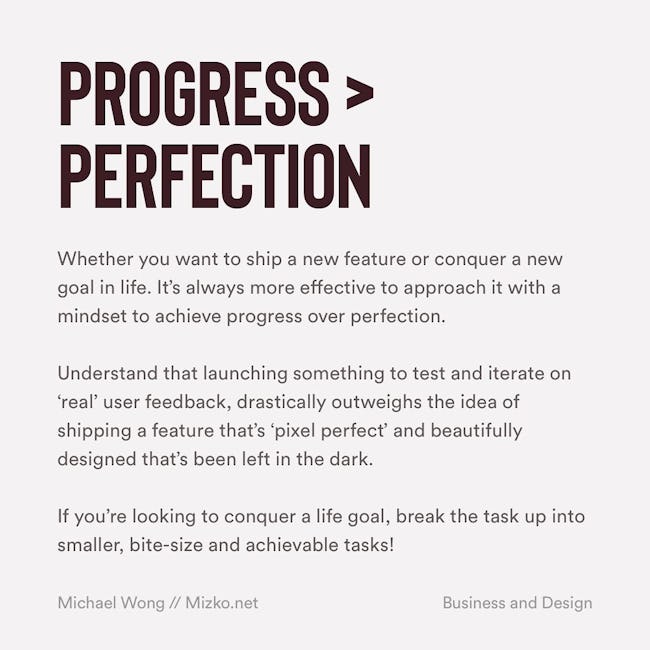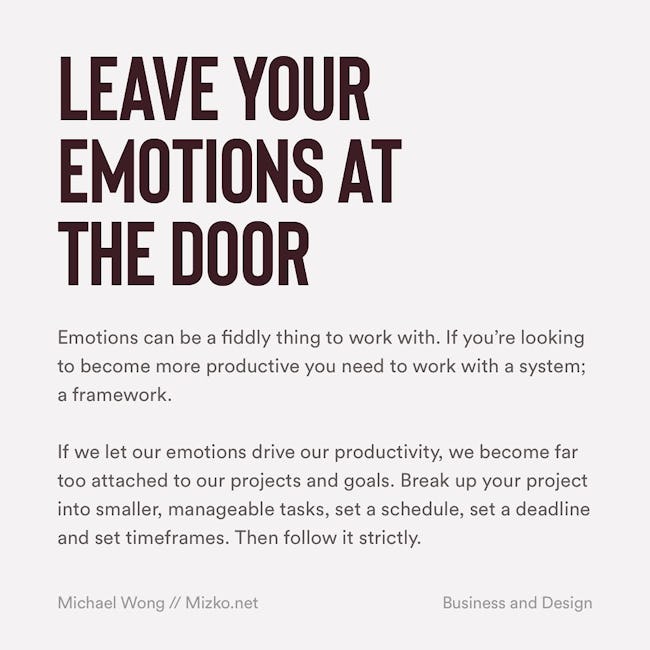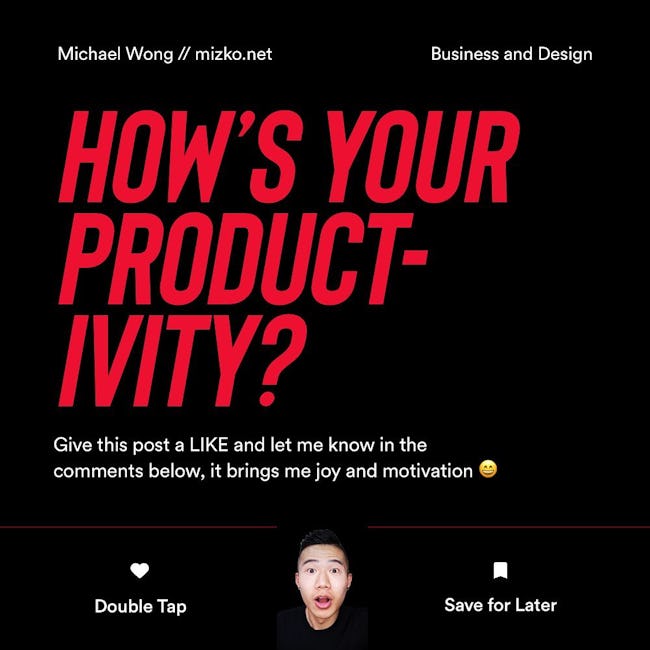 PERFECTION ISM IS PRODUCT IVITY LOST
THE STRUGGLE
As a designer and entrepreneur I'm constantly struggling between being a perfectionist and reaching my peak of productiveness.
I want to ship the best product.
Why aren't I getting anywhere with this socalled best product?
A COMMON OCCURANCE
Early in my career, I always strived for the perfect design; the perfect execution. It would hurt to push a product live that wasn't pixel perfect. Whilst working in teams, I'd take it personally when the engineers would ship a new feature if things were slightly misaligned. I wasn't just holding myself back, I was holding everyone else aswell.
AS A PERFECTIONIS WE'RE DESTROYING OUR VERY OWN PRODUCTIVITY
START GETTING MORE DONE
SET A DEADLINE A task will swell in (perceived) importance & complexity in relation to the time set for its completion- Parkinson Law
What this means is that, the more time we spend on a task, the more important and complex we perceive the task to be. A catalyst for perfectionism
That is why setting strict deadlines is so important. It helps you avoid being sucked into this endless cycle of changes, iterations and updates. Set yourself a reasonable deadline. You can always improve on it later.
PROGRESS PERFECTION
Whether you want to ship a new feature or conquer a new goal in life. It's always more effective to approach it with a mindset to achieve progress over perfection.
Understand that launching something to test and iterate on 'real' user feedback, drastically outweighs the idea ofshipping a feature that's 'pixel perfect' and beautifully designed that's been left in the dark.
If you're looking to conquer a life goal, break the task up into smaller, bite-size and achievable tasks!
LEAVE YOUR EMOTIONS AT THE DOOR
Emotions can be a fiddly thing to work with. If you're looking to become more productive you need to work with a system; a framework.
If we let our emotions drive our productivity, we become far too attached to our projects and goals. Break up your project into smaller, manageable tasks, set a schedule, set a deadline and set timeframes. Then follow it strictly.
More booklets by Michael Wong
More Design booklets
Your recently viewed booklets
See all booklets