Booklet
People don't scroll?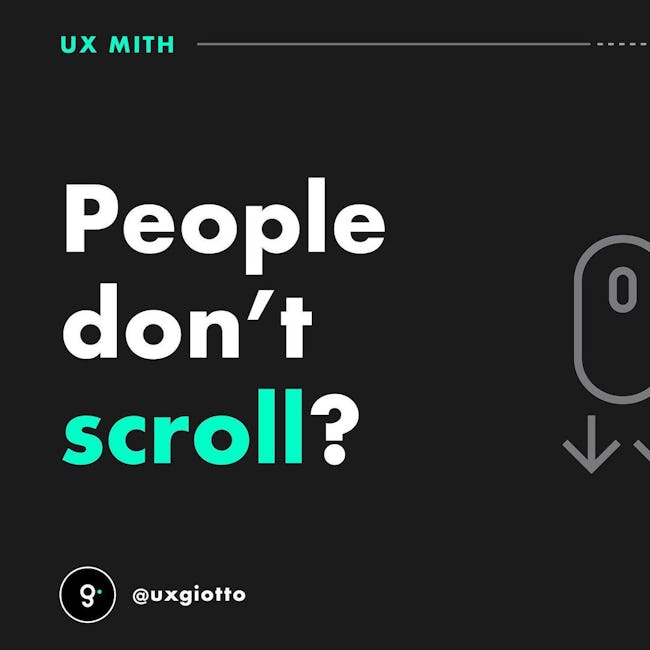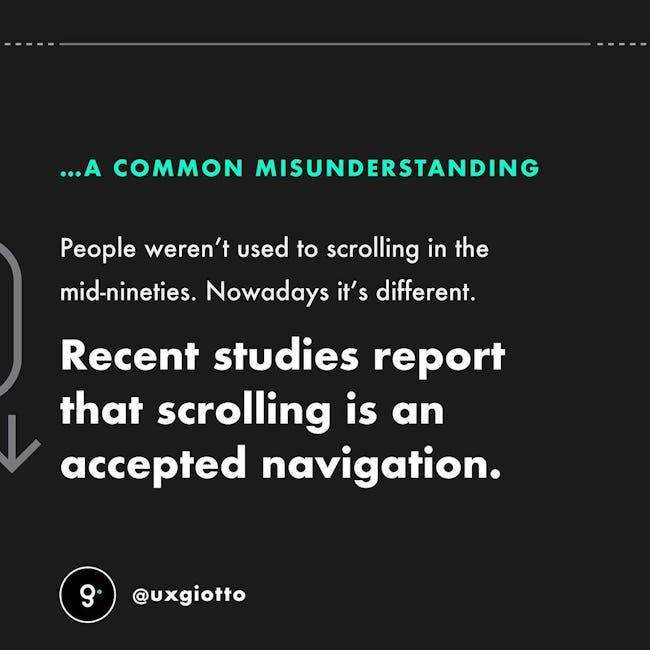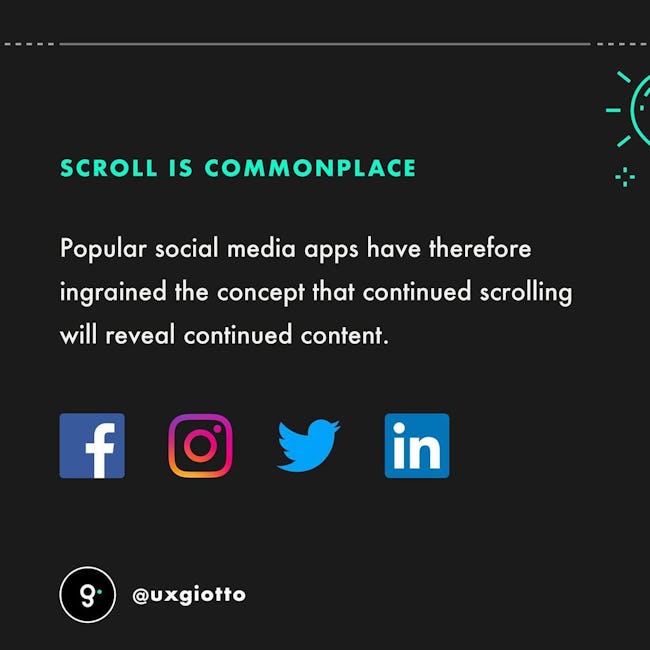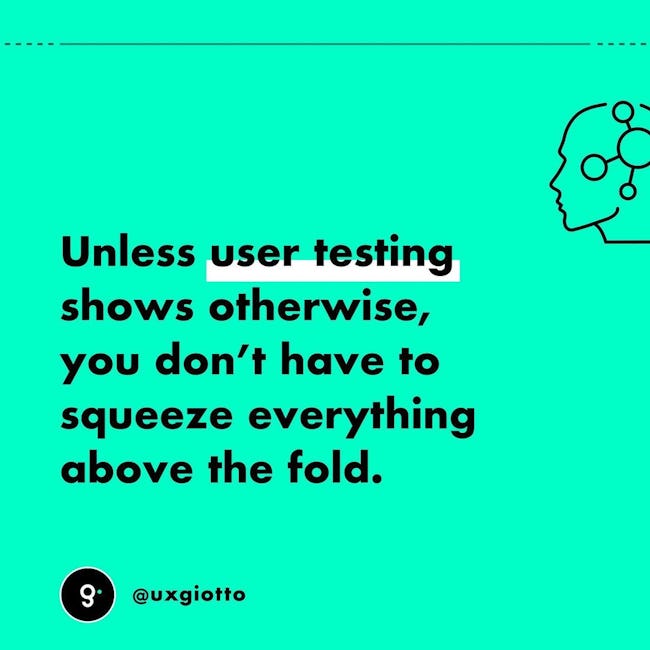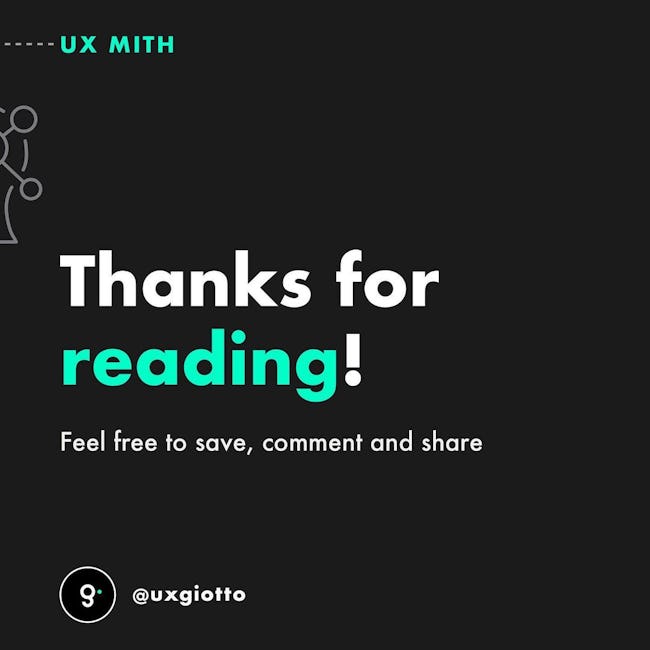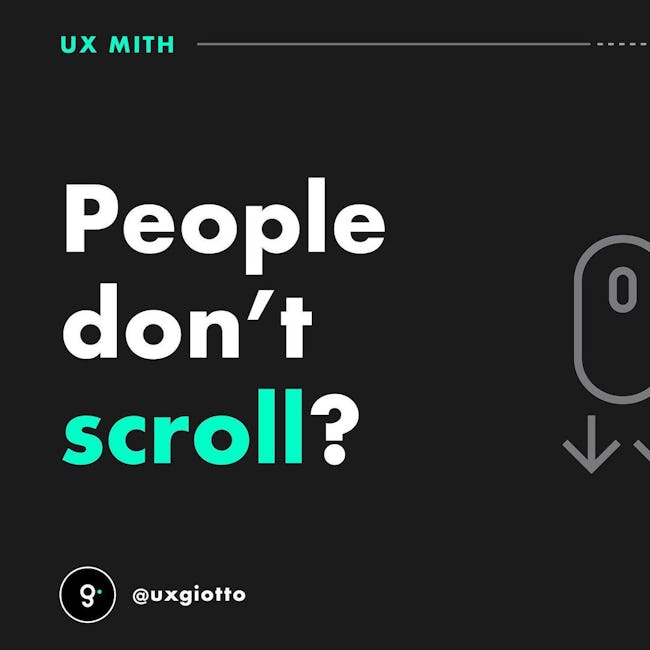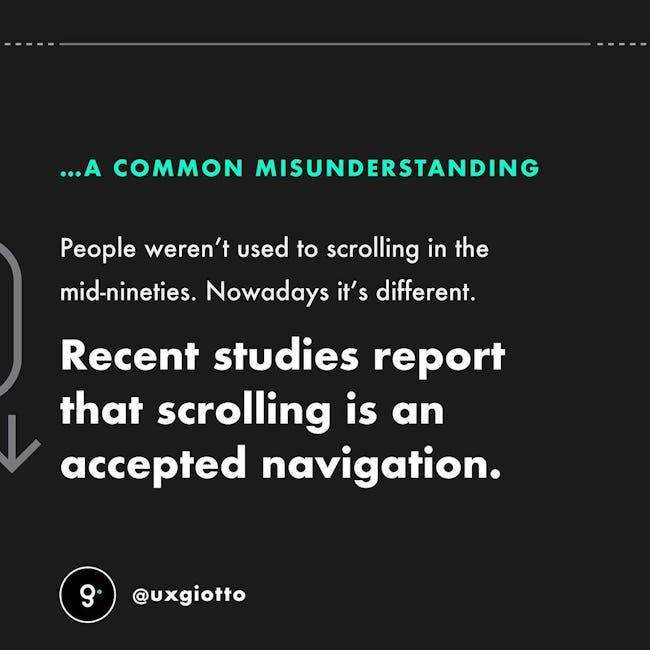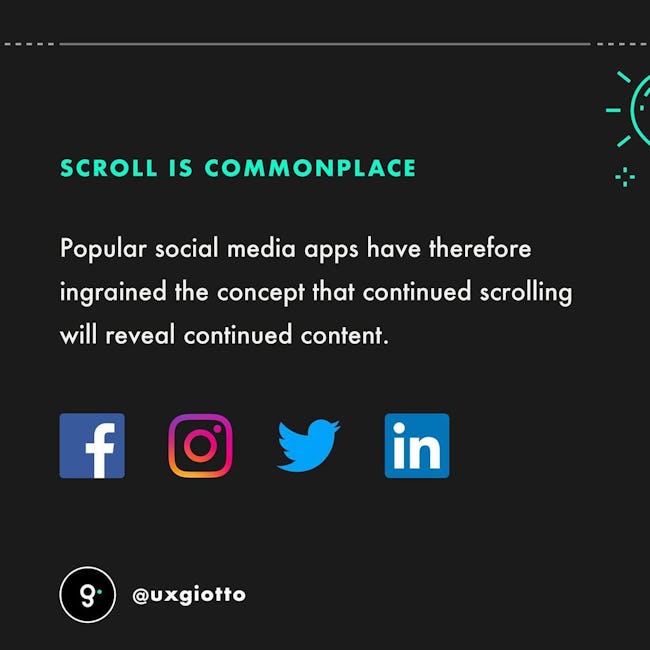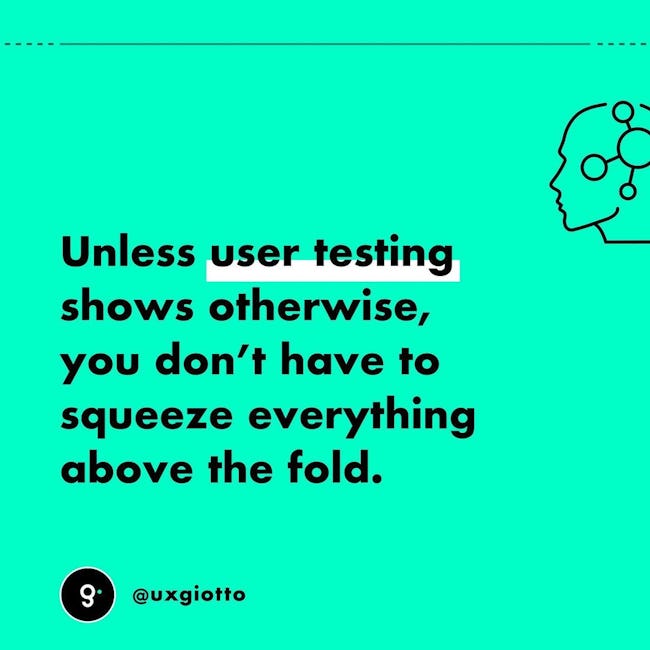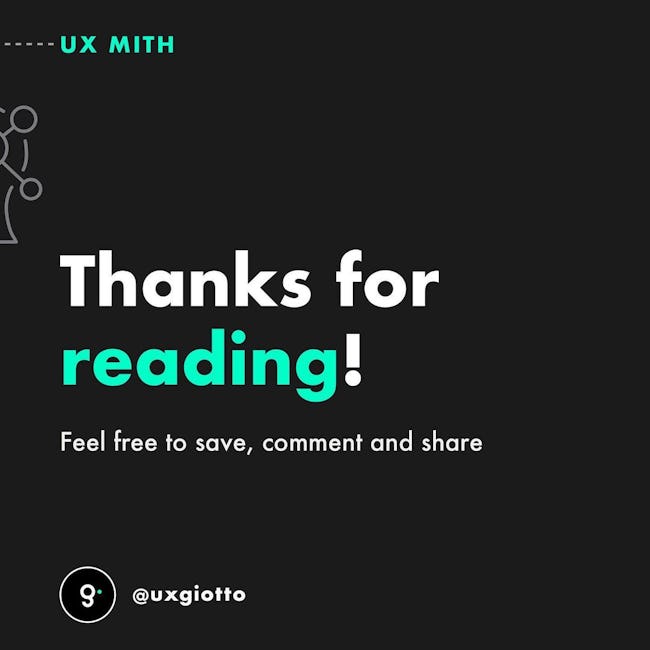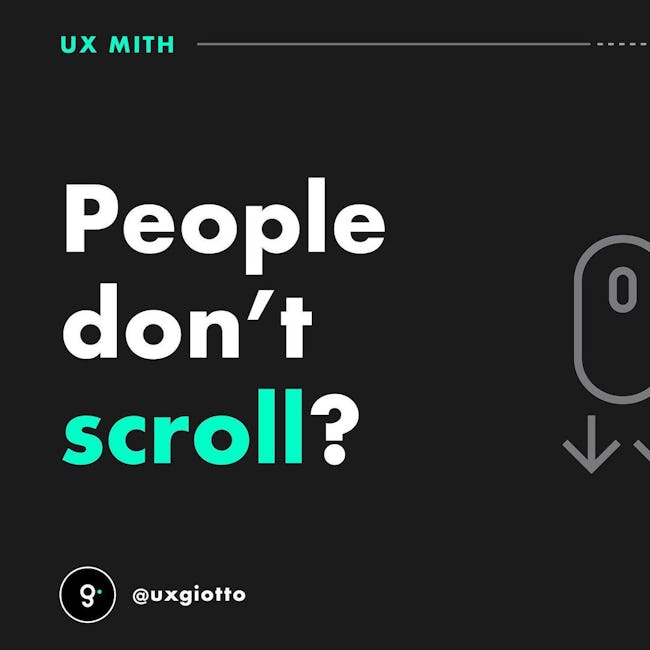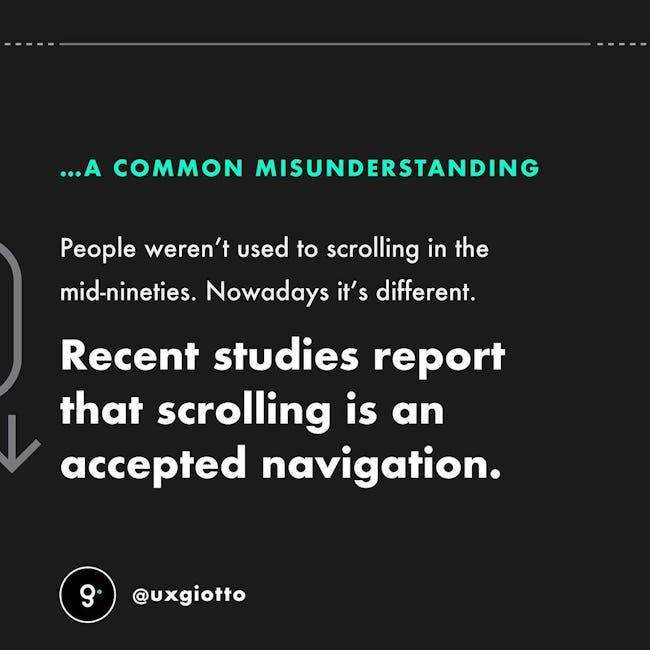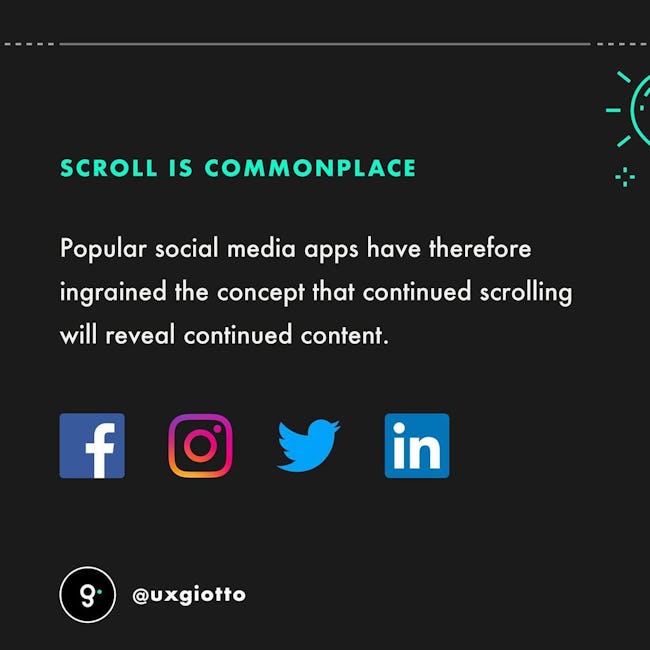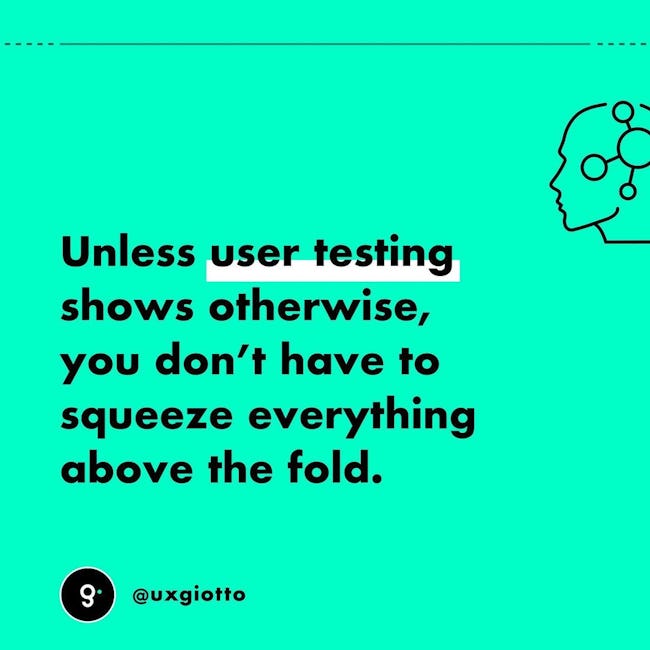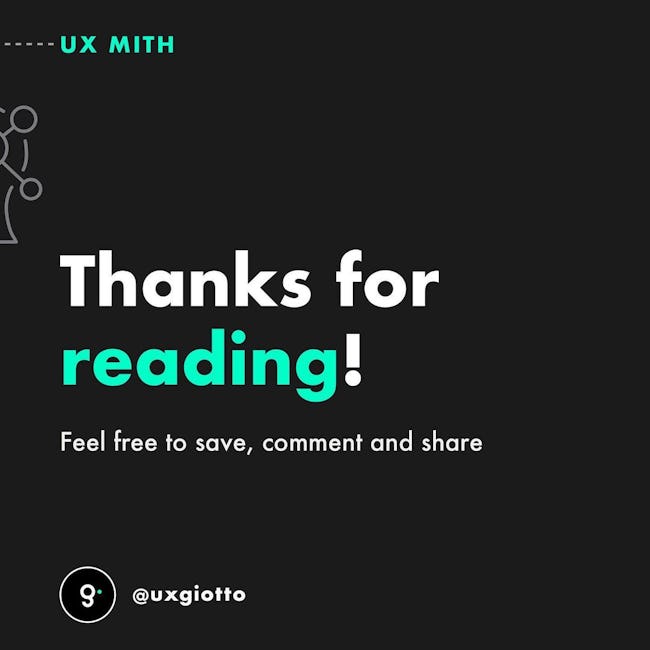 People don't scroll?
...A COMMON MISUNDERSTANDING
People weren't used to scrolling in the mid-nineties. Nowadays it's different.
Recent studies report that scrolling is an accepted navigation.
SCROLL IS COMMONPLACE
Popular social media apps have therefore ingrained the concept that continued scrolling will reveal continued content.
Keep in mind
• Above the fold is for high-priority content
• Use storytelling to increase discoverability
• Use appropriate font styling to attract attention to important content
• Include signifiers (such as cut-off text) to tell people that there is content below the fold
• Test your design with representative users to determine the "ideal" page length
Unless user testing shows otherwise, you don't have to squeeze everything above the fold.
Thanks for reading!
Feel free to save, comment and share
More booklets by UX Giotto
More Design booklets
Your recently viewed booklets
See all booklets