Booklet
Part 3: How to finde your perfect tagline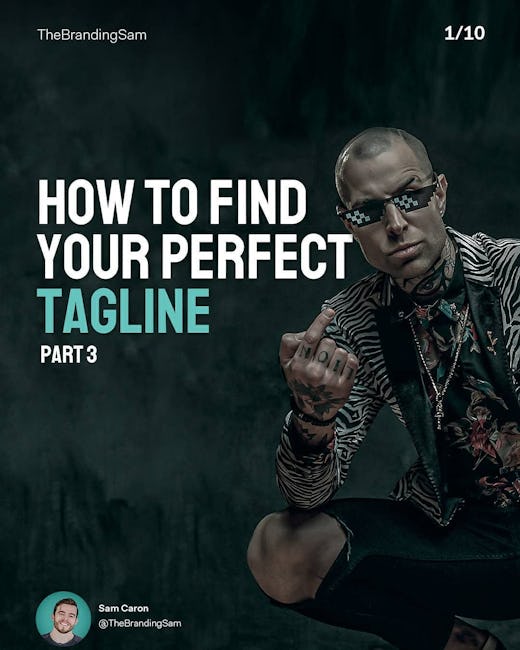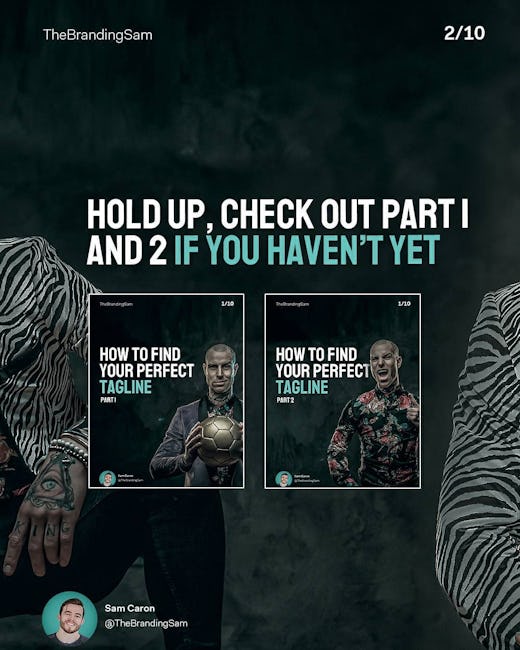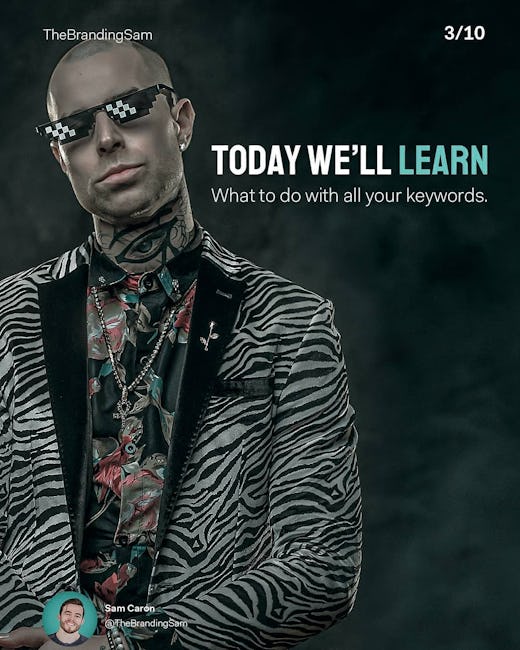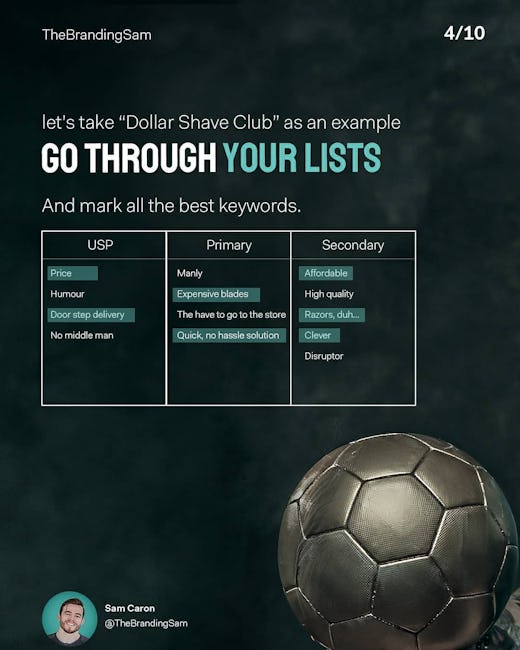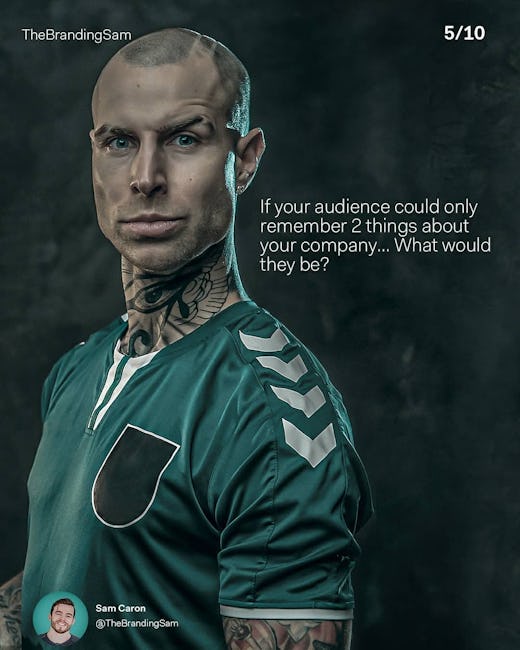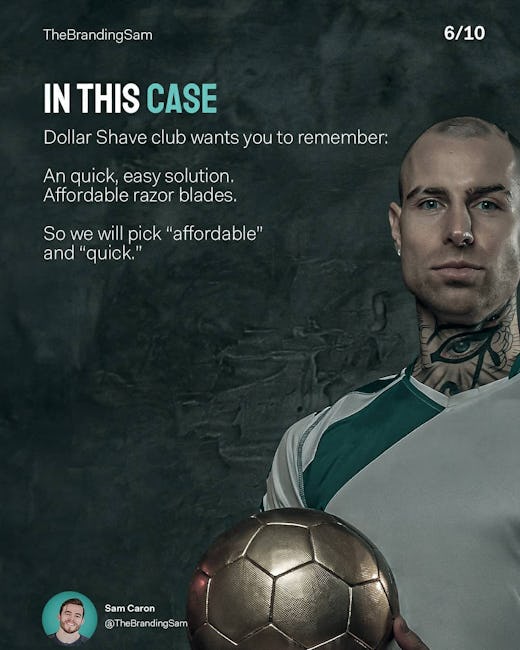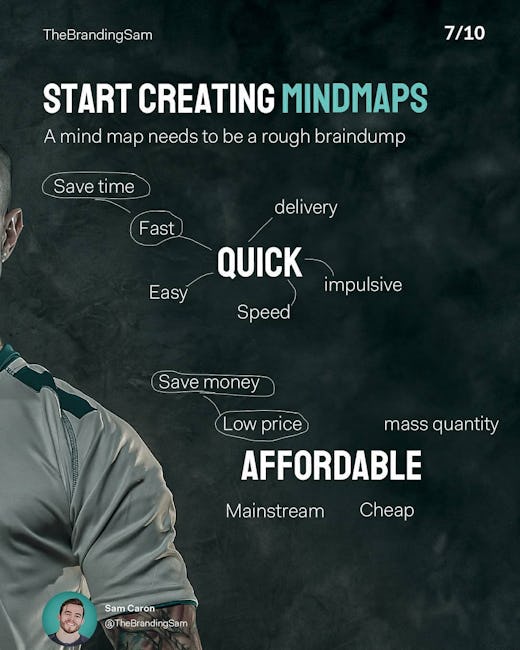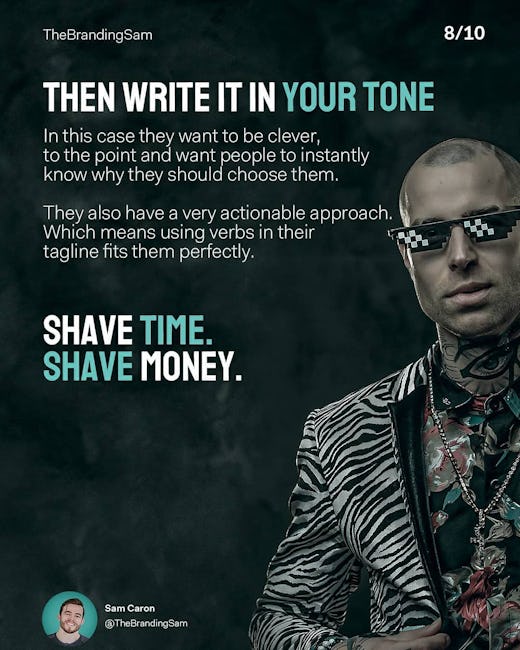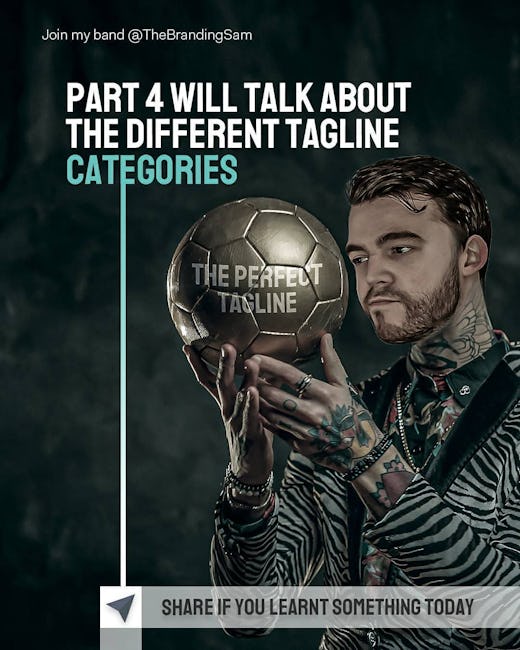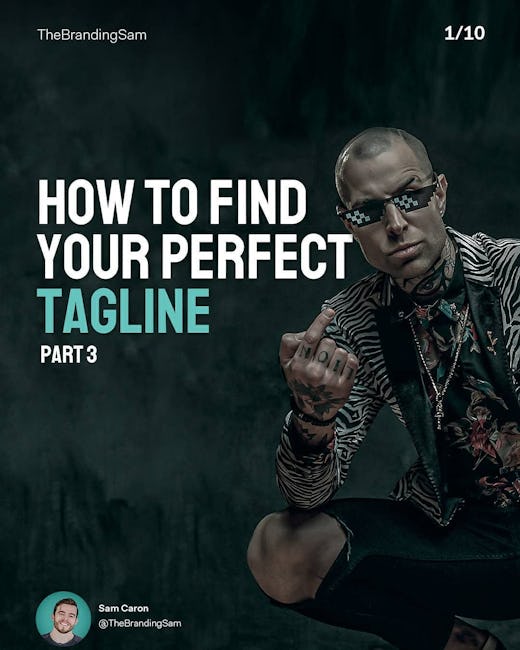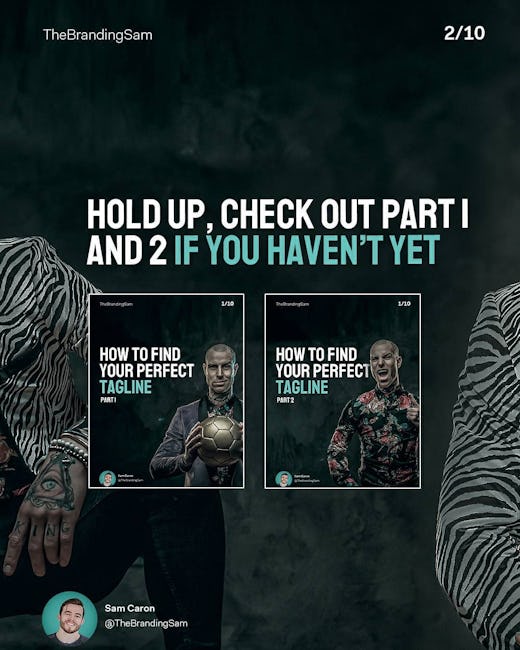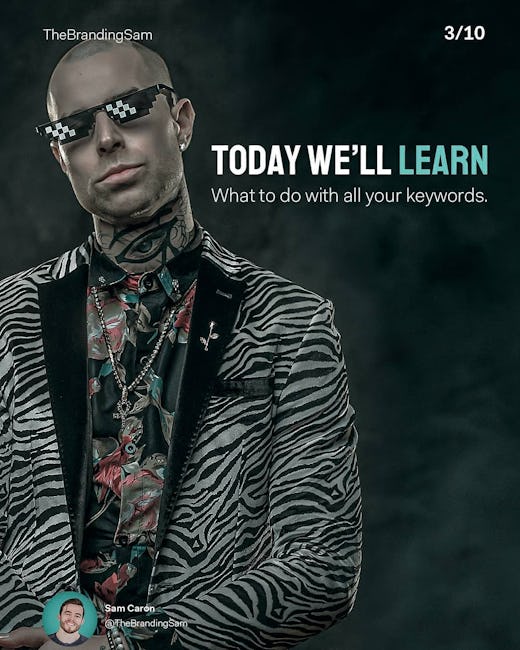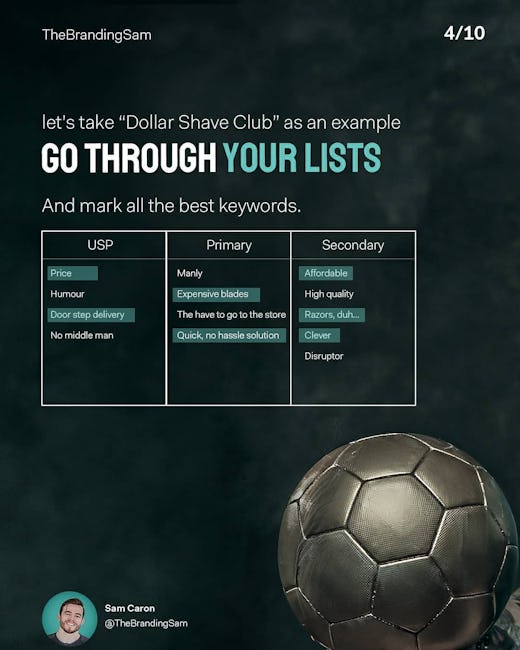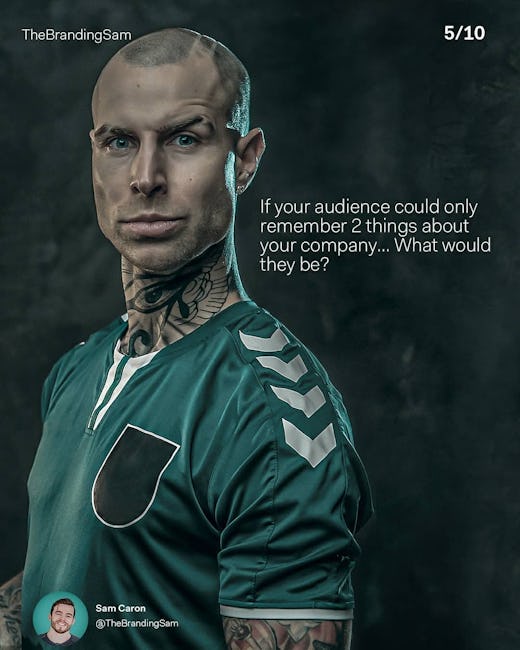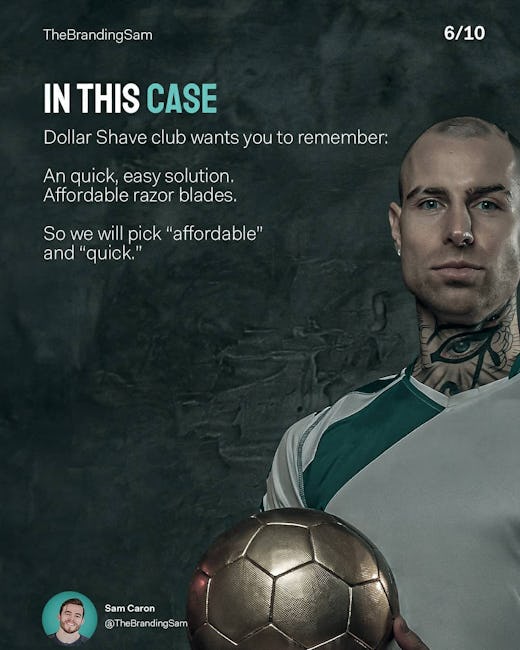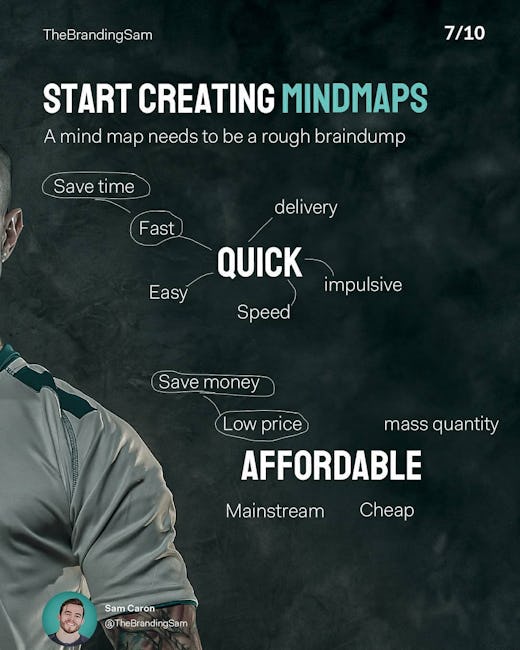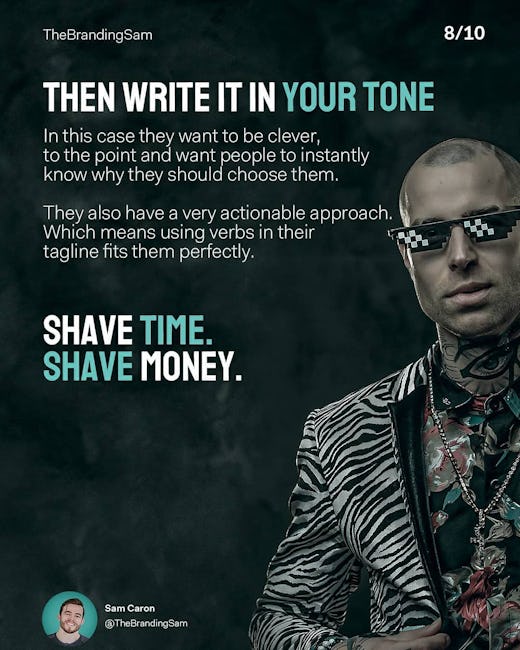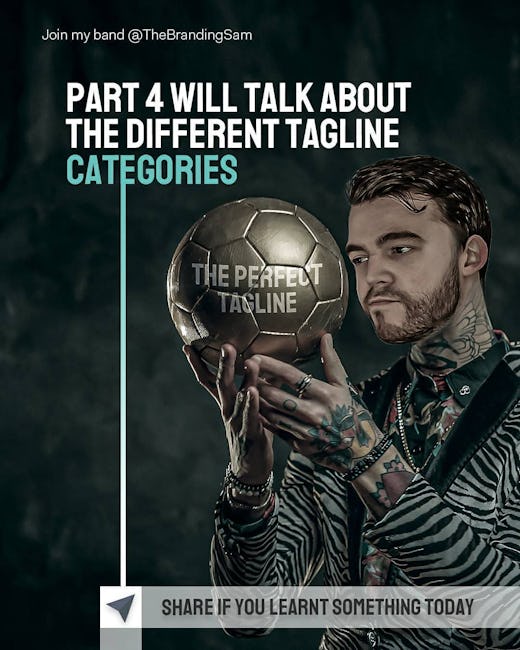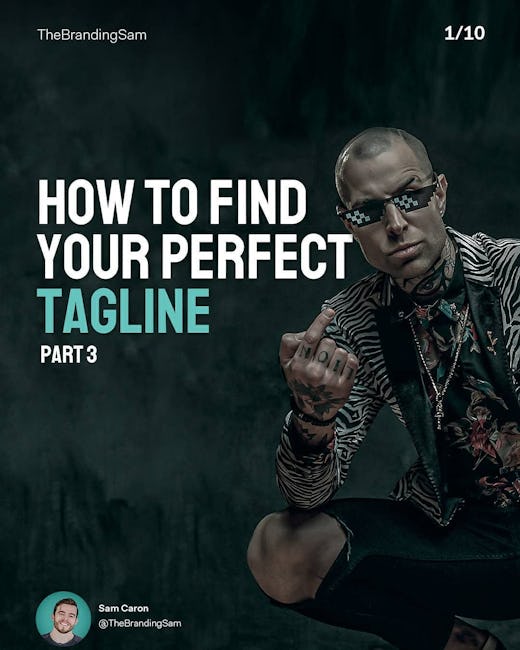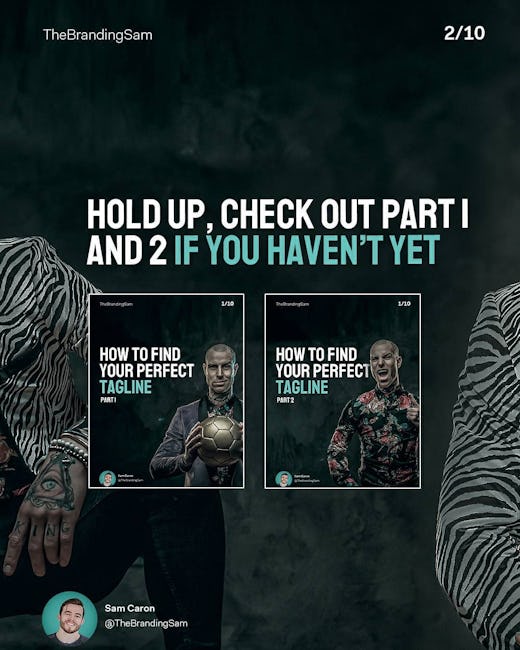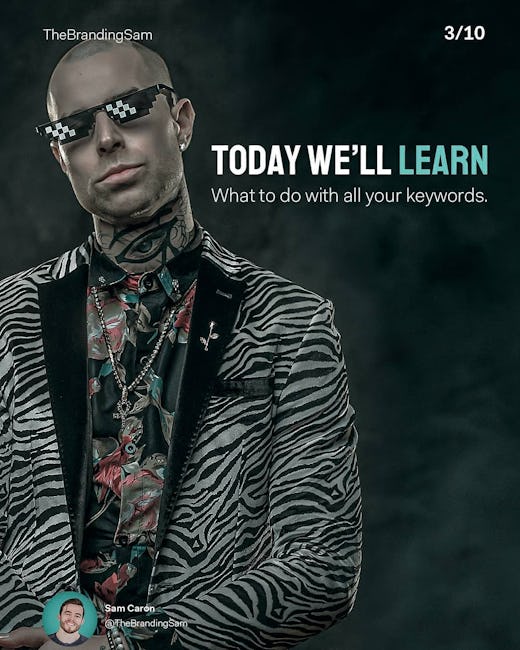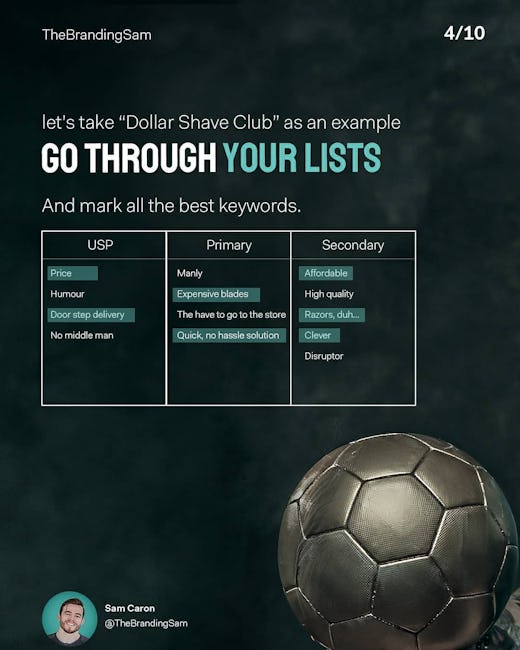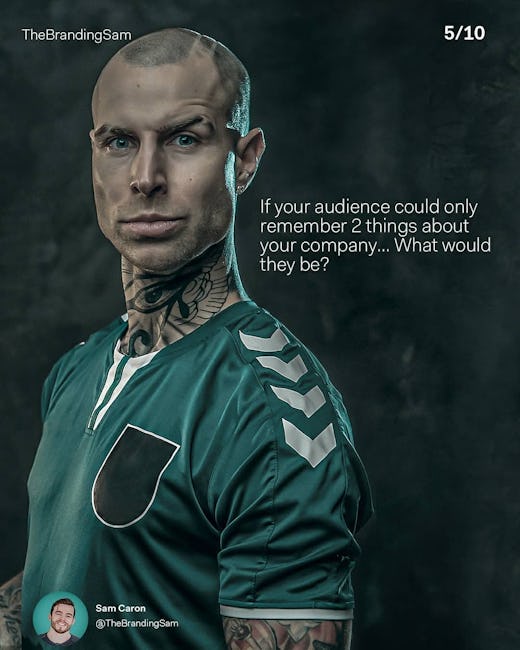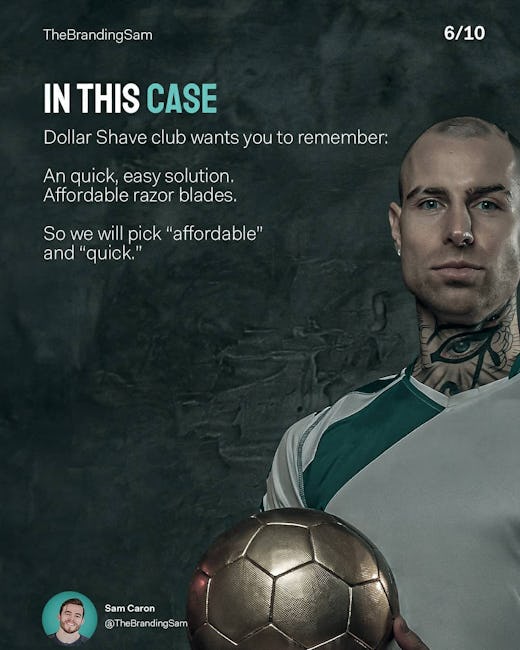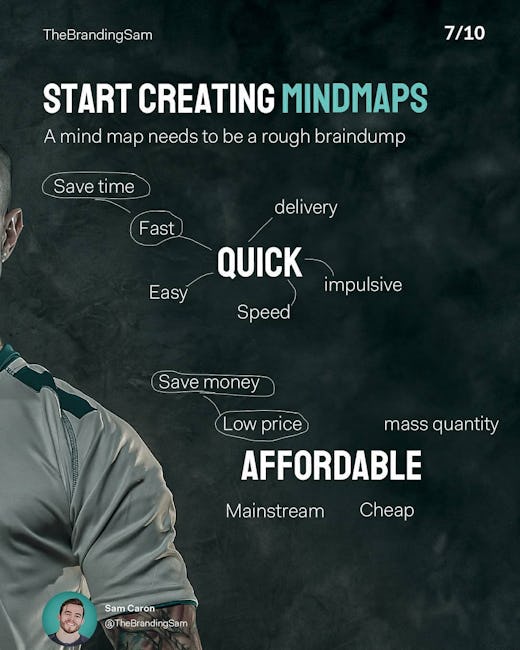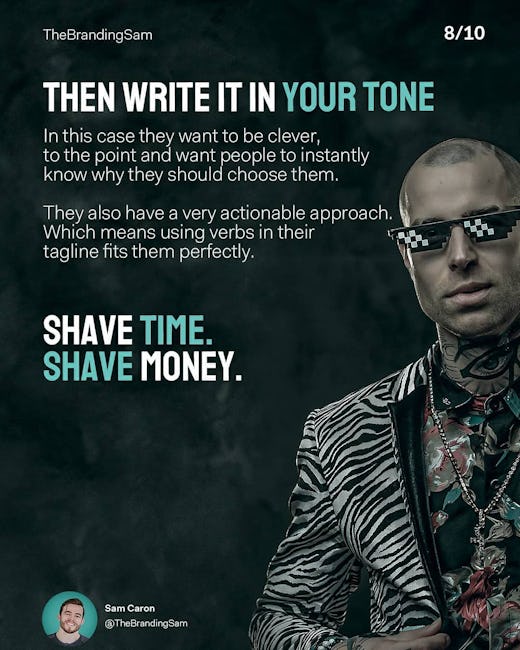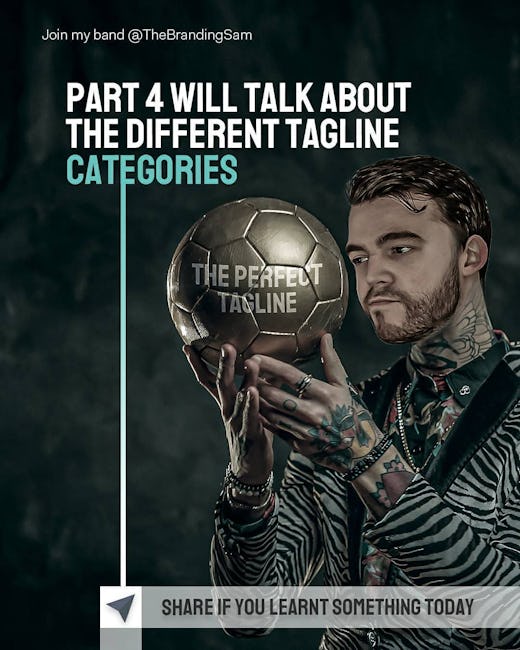 Hold up, Check out part 1 and 2 if you haven't yet
Today we'll learn what to do with all your keywords.
Let's take 'Dollar Shave Club' as an example.
Go through your lists
If your audience could only remember 2 things about your company... What would they be?
In this case Dollar Shave club wants you to remember:
An quick, easy solution.
Affordable razor blades.
So we will pick 'affordable' and 'quicl'.
Start creating mindmaps
A mind map needs to be a rough braindump
Then write it in your tone
In this case they want to be clever, to the point and want people to instantly know why they should choose them.
They also have a very actionable approach. Which means using verbs in their tagline fits them perfectly.
Shave time. Shave Money.
The best taglines
Seem like people just made them up on the spot. But it takes a lot of time and effort to make something seem so simple yet so effective.
Part 4 will talk about the different tagline categories
More booklets by thebrandingsam
More Marketing booklets
Your recently viewed booklets
See all booklets