Booklet
Part 2 Interesting Ul Patent's by top companies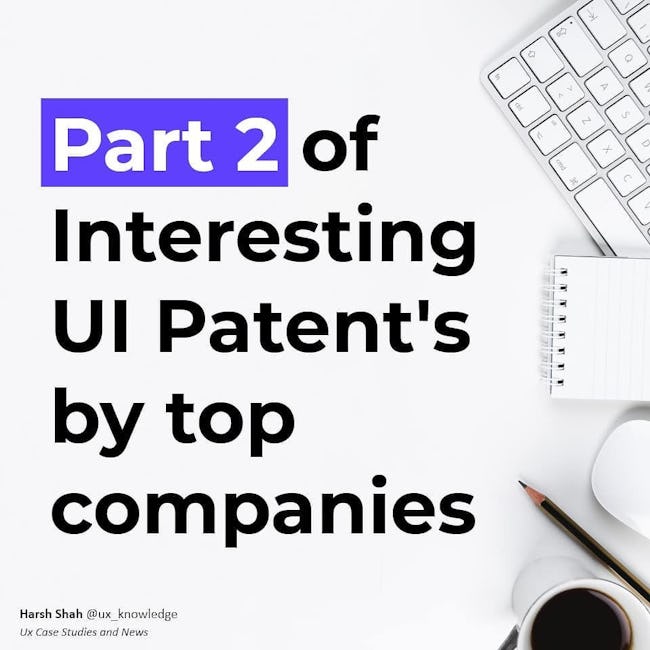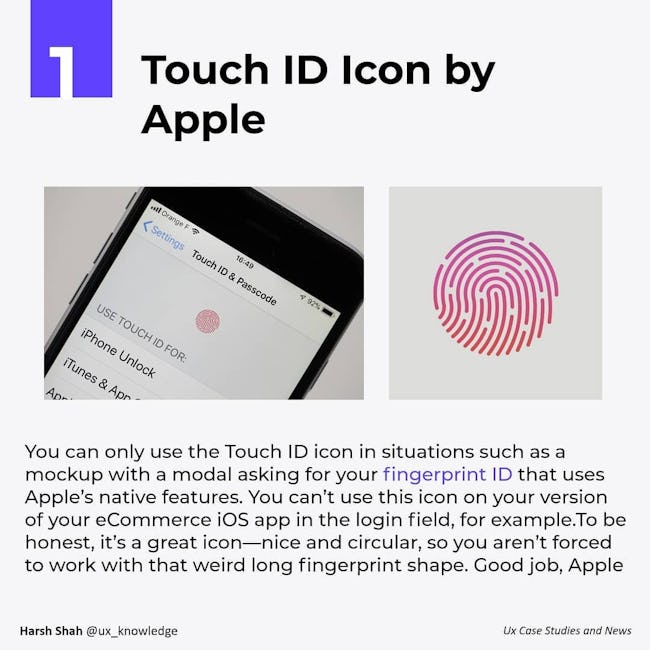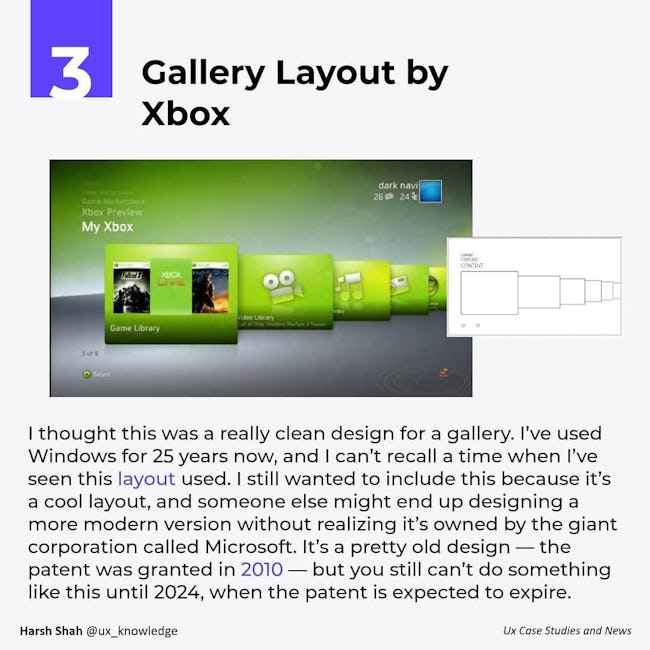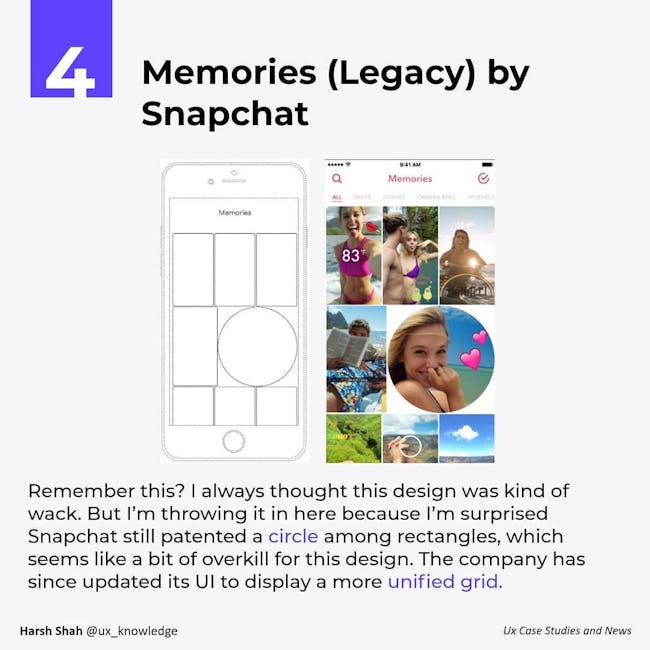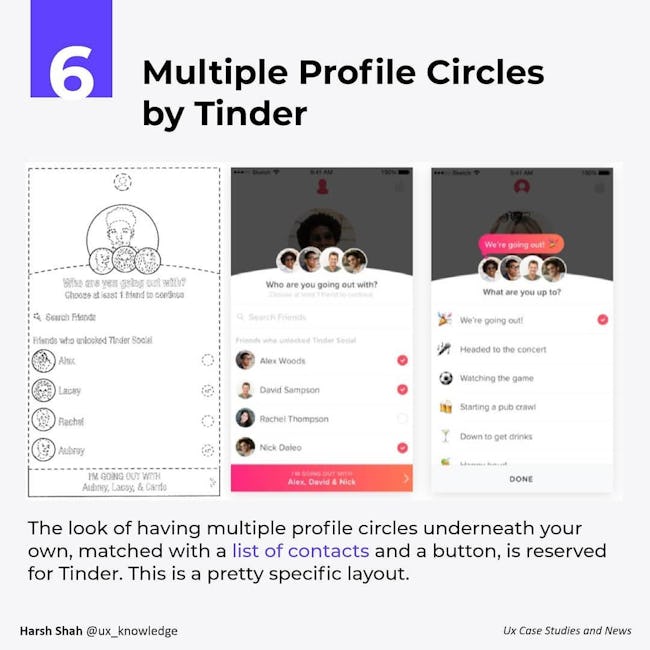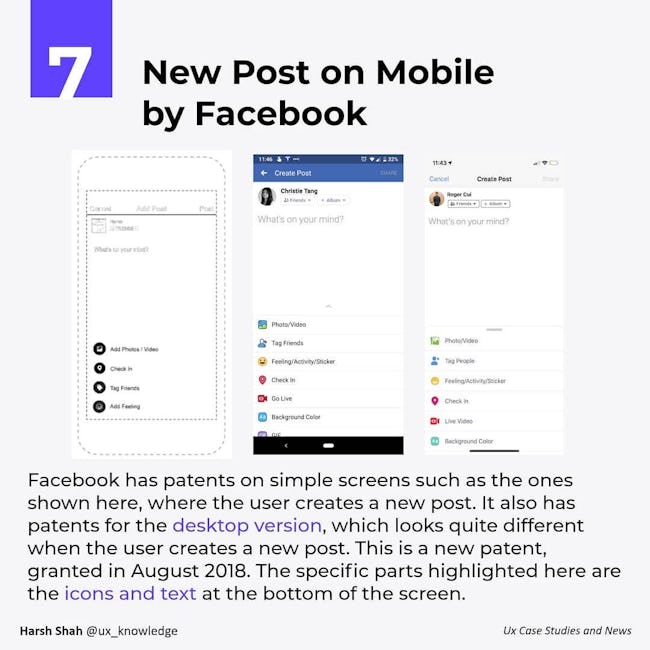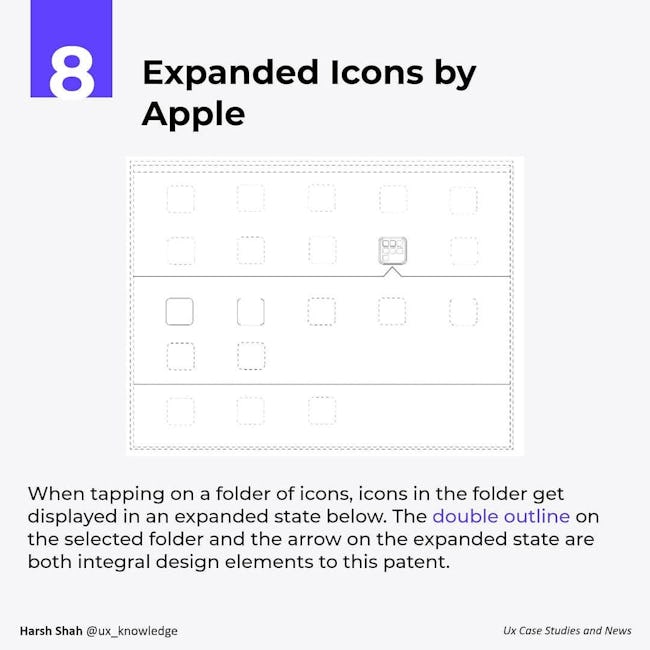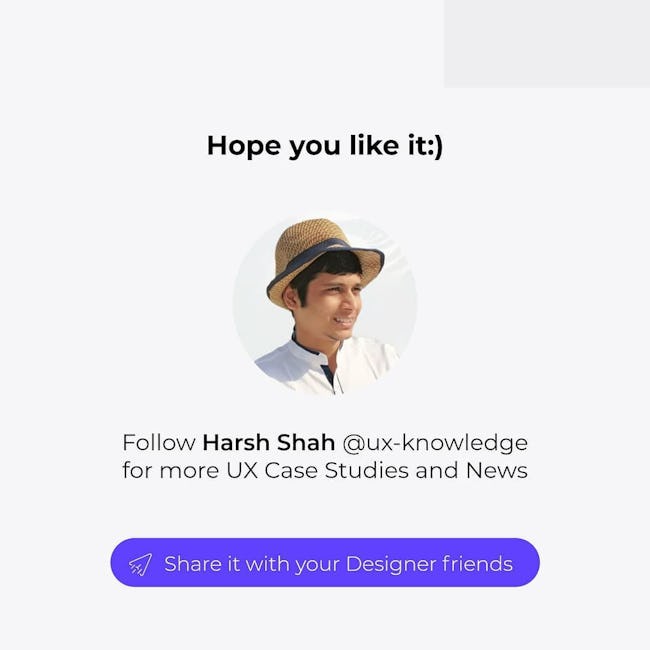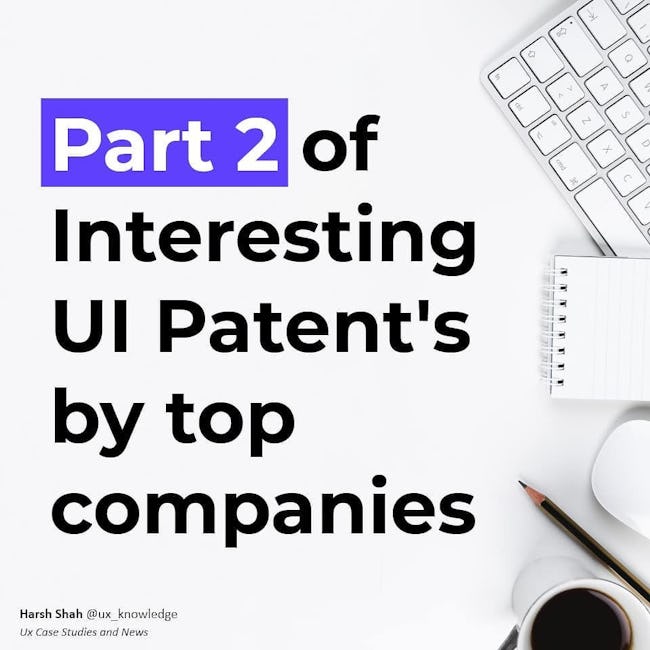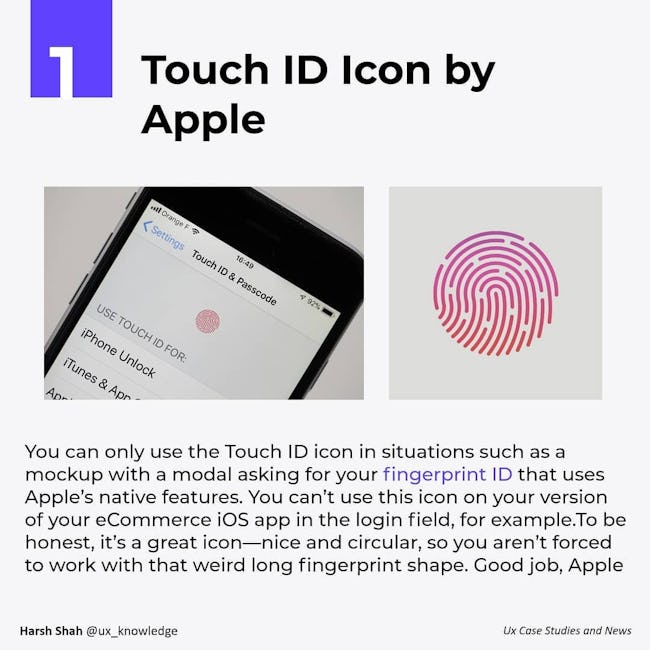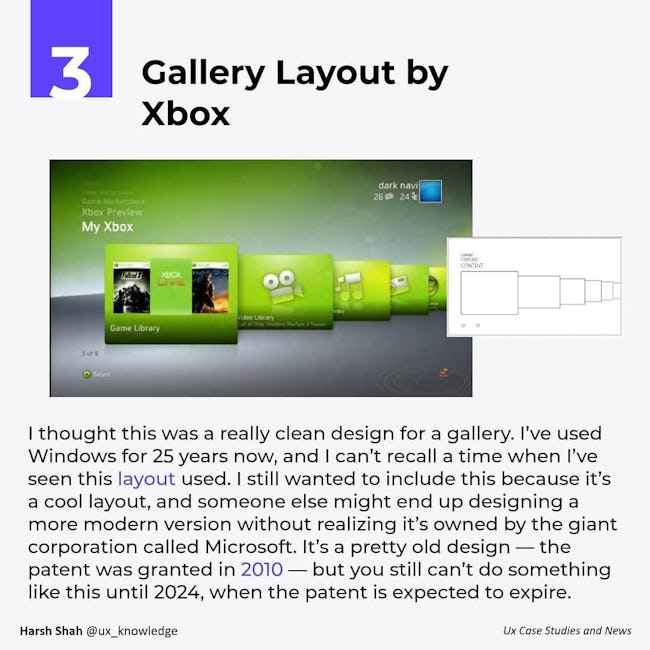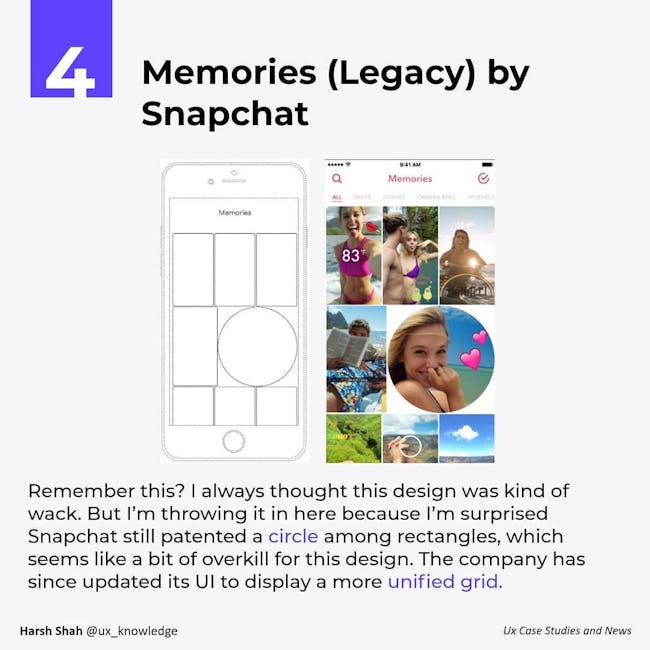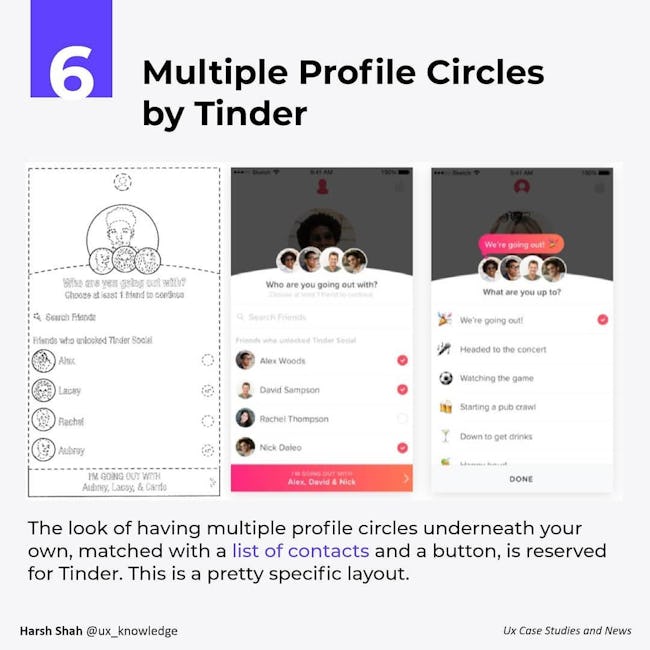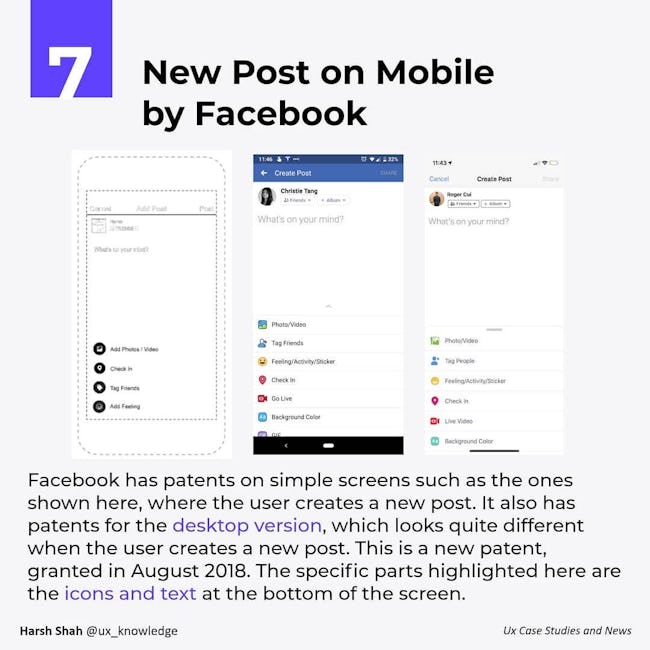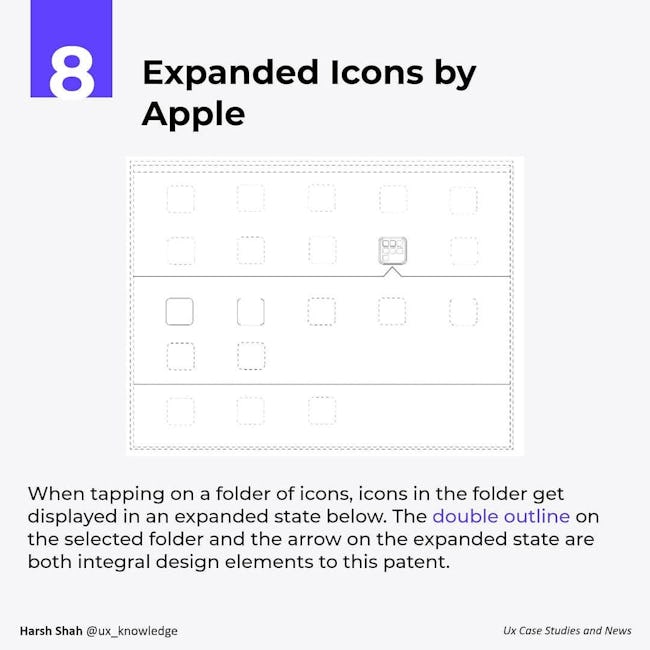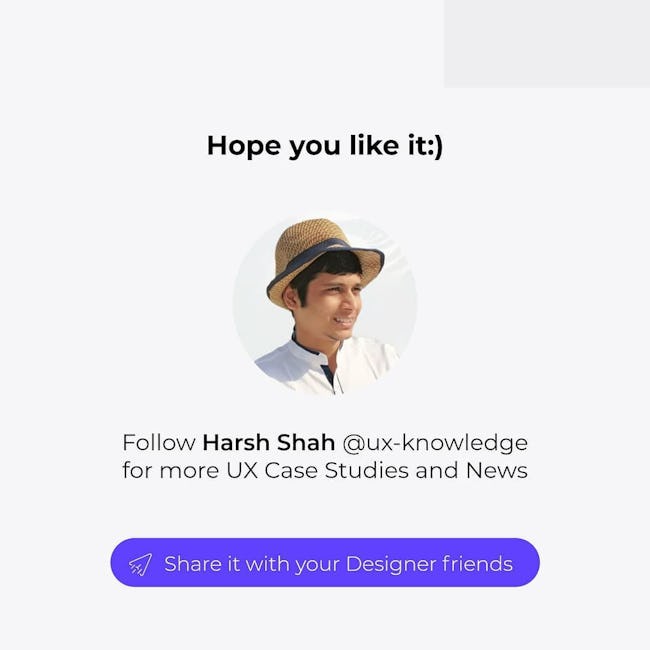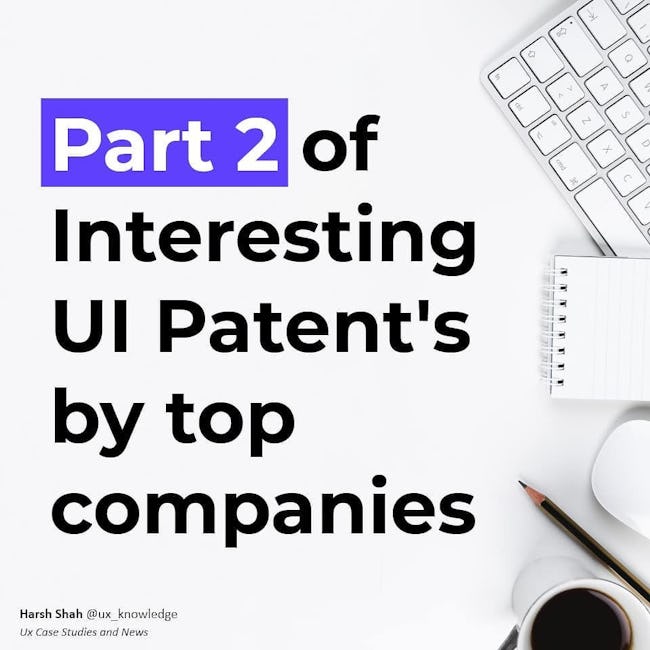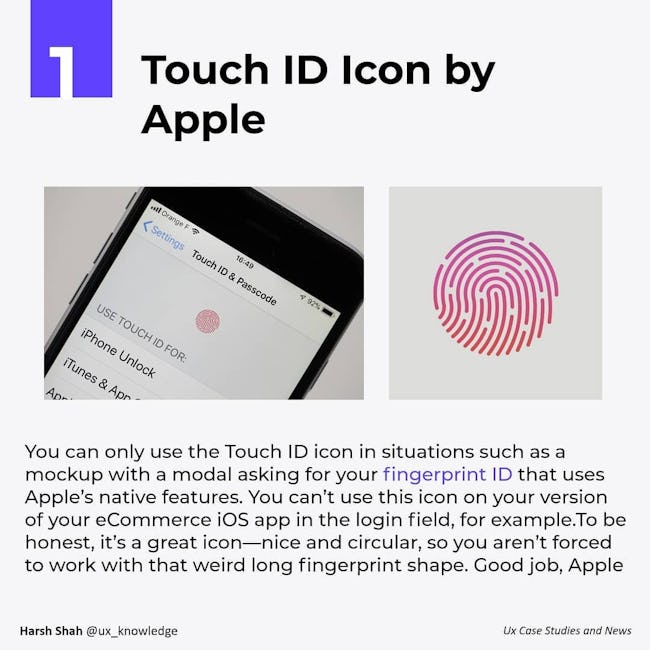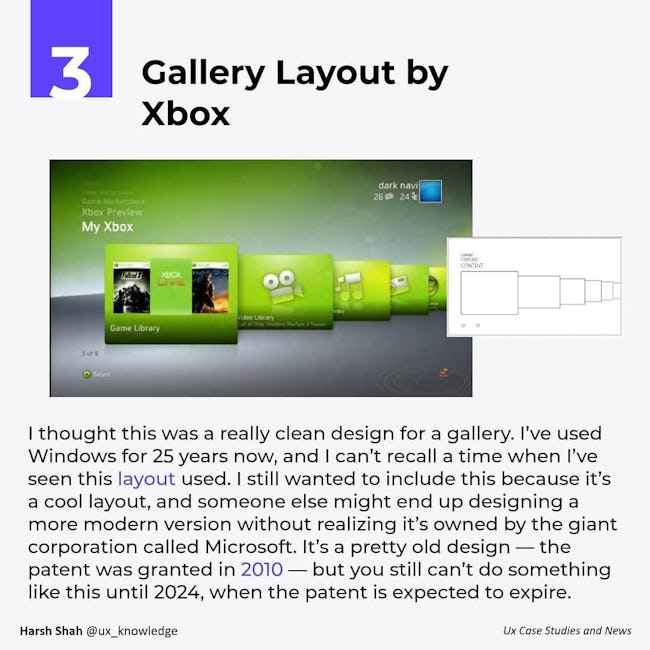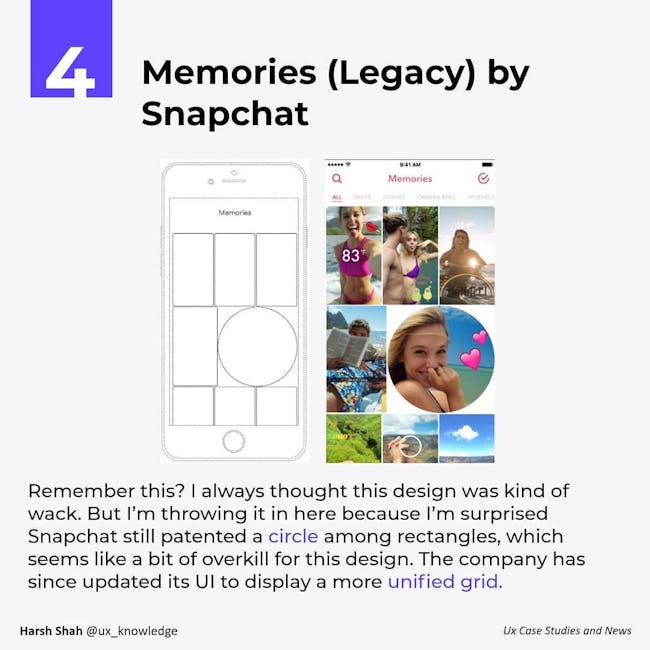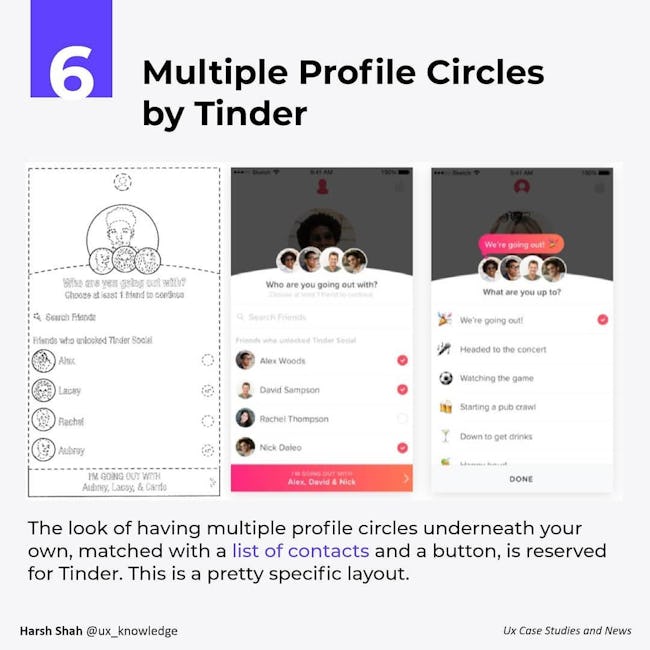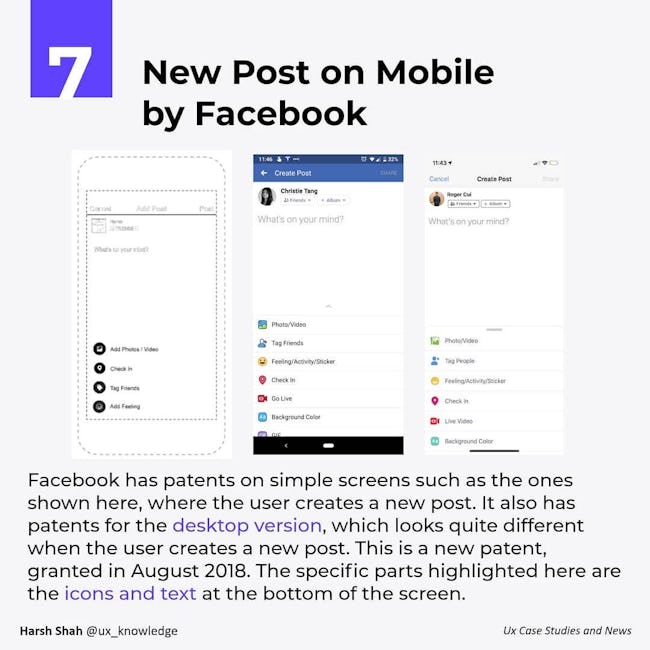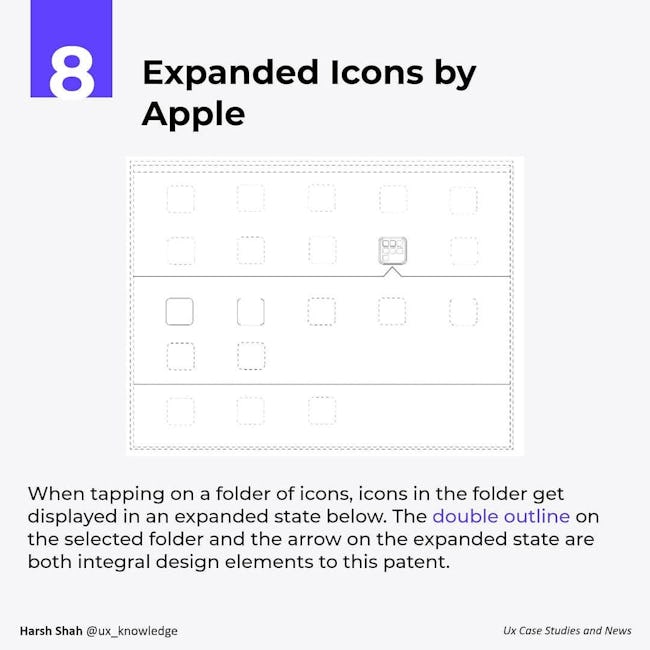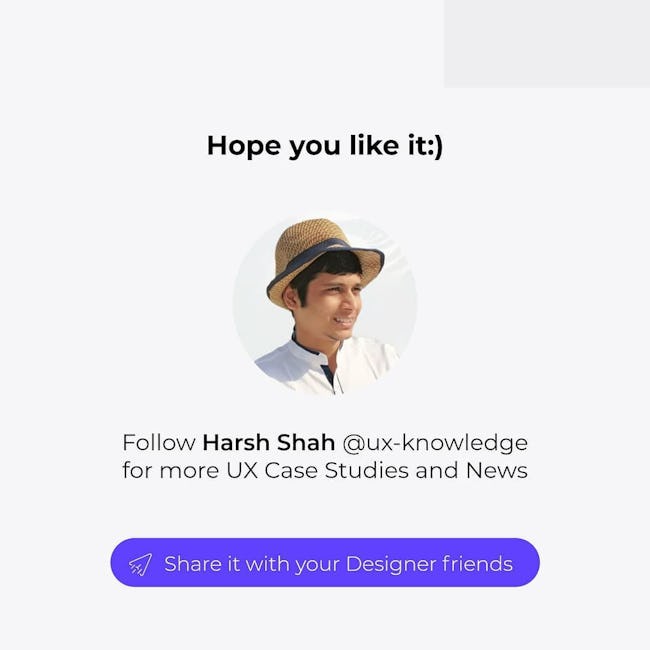 Part 2 Interesting Ul Patent's by top companies
1. Touch ID Icon by Apple
You can only use the Touch ID icon in situations such as a mockup with a modal asking for your fingerprint ID that uses Apple's native features. You can't use this icon on your version of your eCommerce iOS app in the login field, for example.To be honest, it's a great icon—nice and circular, so you aren't forced to work with that weird long fingerprint shape. Good job, Apple
3. Gallery Layout by Xbox
I thought this was a really clean design for a gallery. I've used Windows for 25 years now, and I can't recall a time when I've seen this layout used. I still wanted to include this because it's a cool layout, and someone else might end up designing a more modern version without realizing it's owned by the giant corporation called Microsoft. It's a pretty old design — the patent was granted in 2010 — but you still can't do something like this until 2024, when the patent is expected to expire.
4. Memories (Legacy) by Snapchat
Remember this? I always thought this design was kind of wack. But I'm throwing it in here because I'm surprised Snapchat still patented a circle among rectangles, which seems like a bit of overkill for this design. The company has since updated its Ul to display a more unified grid.
6. Multiple Profile Circles by Tinder
The look of having multiple profile circles underneath your own, matched with a list of contacts and a button, is reserved for Tinder. This is a pretty specific layout.
7. New Post on Mobile by Facebook
Facebook has patents on simple screens such as the ones shown here, where the user creates a new post. It also has patents for the desktop version, which looks quite different when the user creates a new post. This is a new patent, granted in August 2018. The specific parts highlighted here the icons and text at the bottom of the screen.
8. Expanded Icons by Apple
When tapping on a folder of icons, icons in the folder get displayed in an expanded state below. The double outline on the selected folder and the arrow on the expanded state are both integral design elements to this patent.
Hope you like it:)
Follow Harsh Shah @ux-knowledge for more UX Case Studies and News
Share it with your Designer friends
More booklets by Harsh Shah
More Design booklets
Your recently viewed booklets
See all booklets