Booklet
Part 2: How I make these posts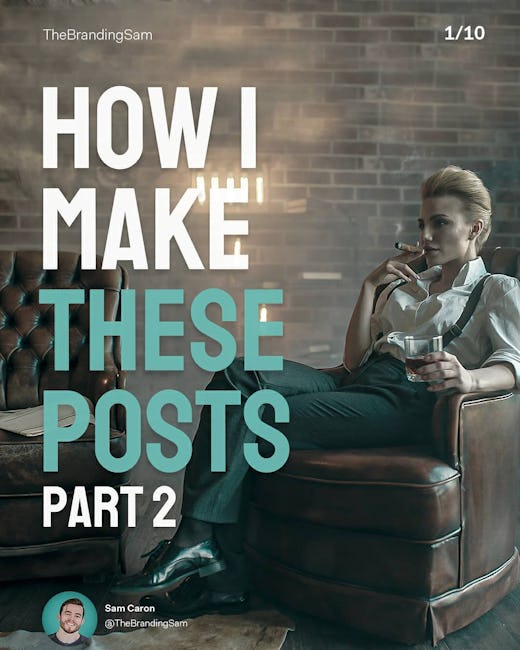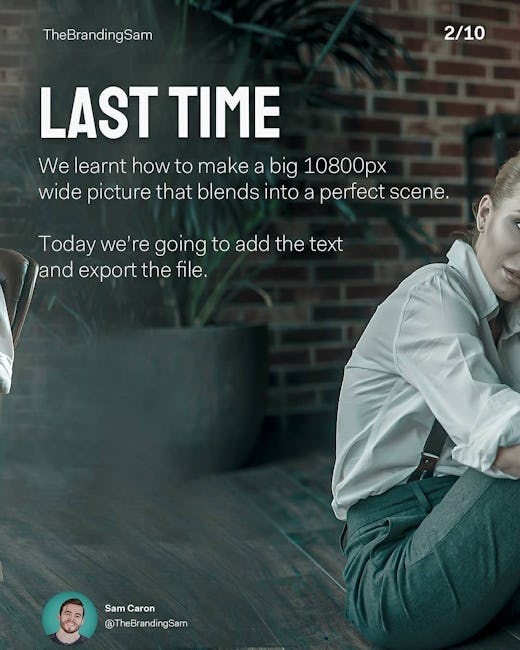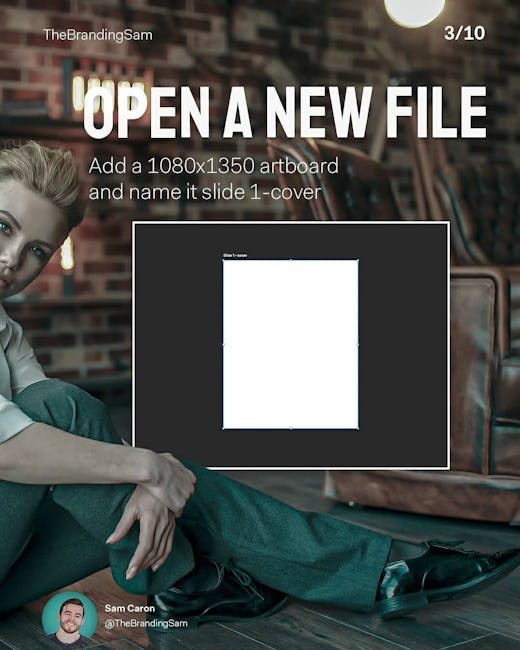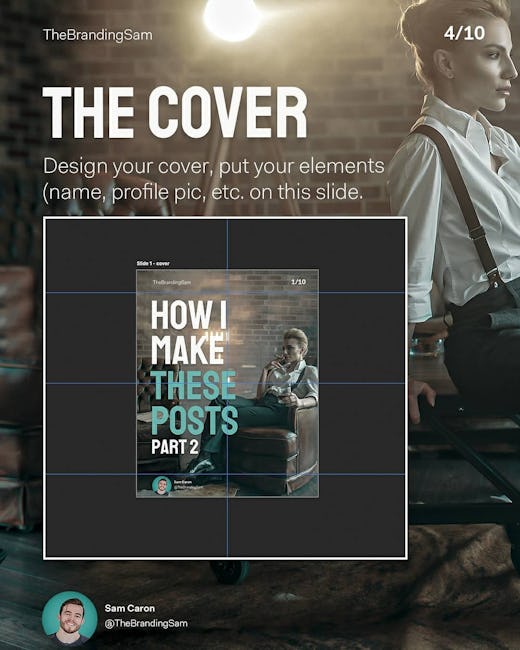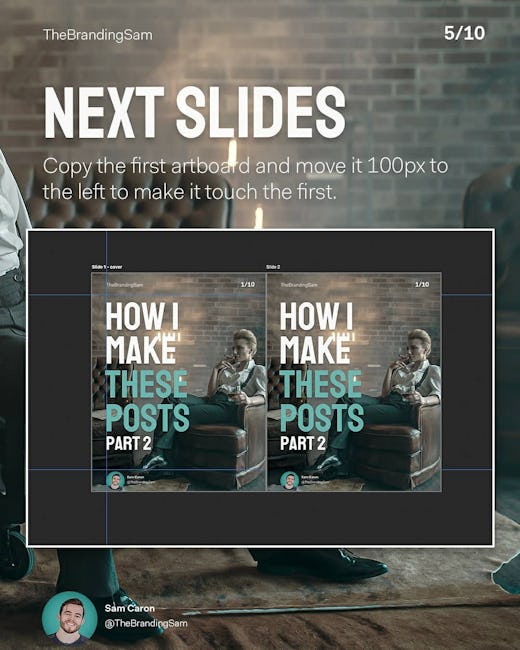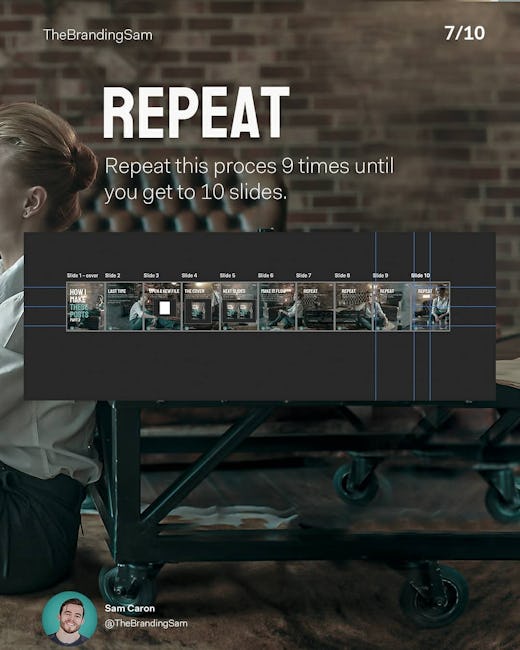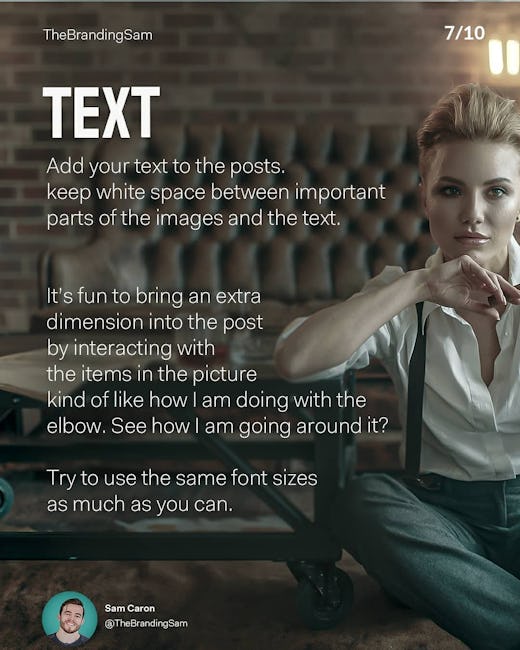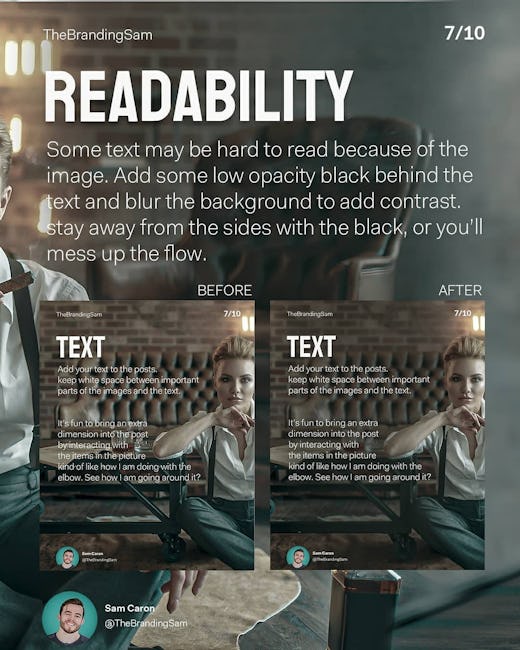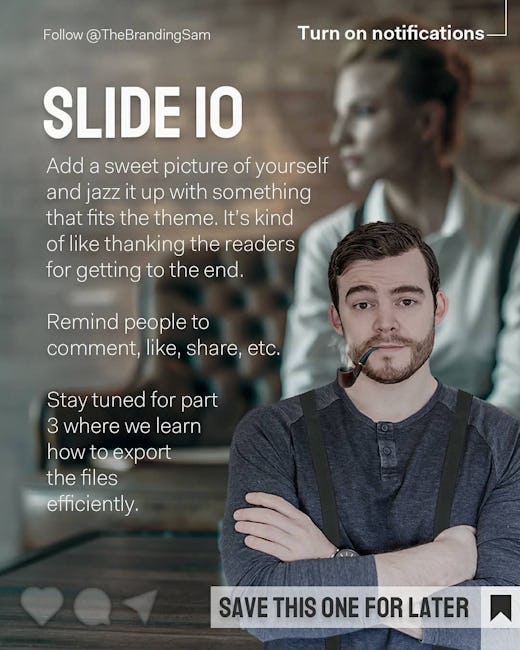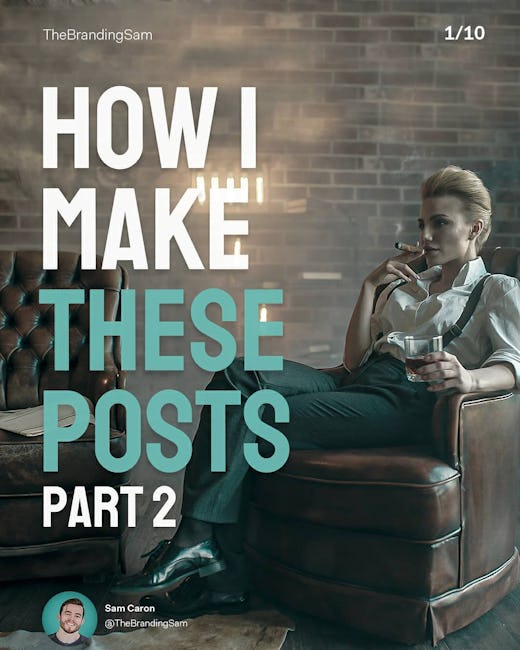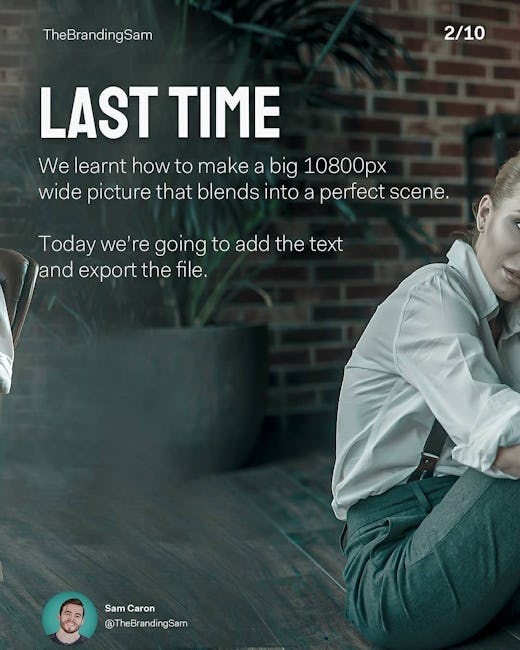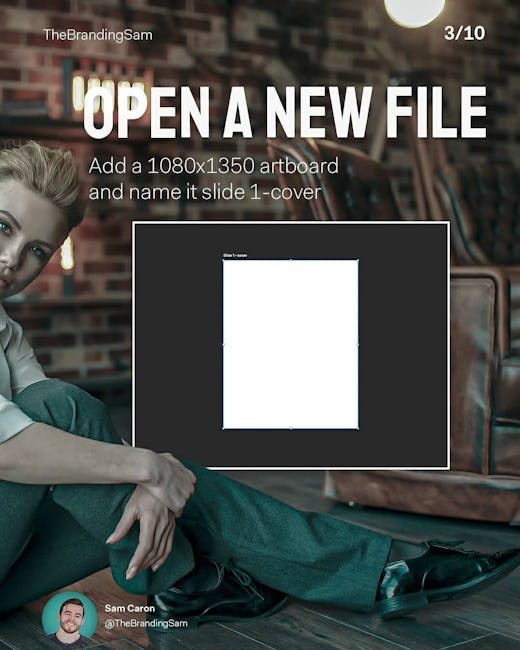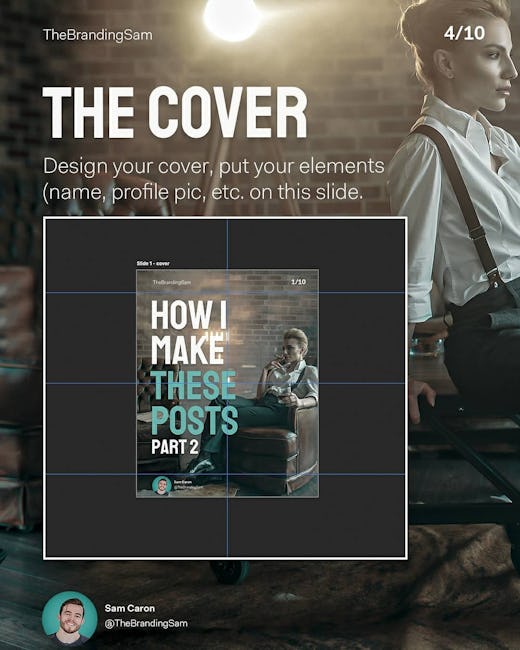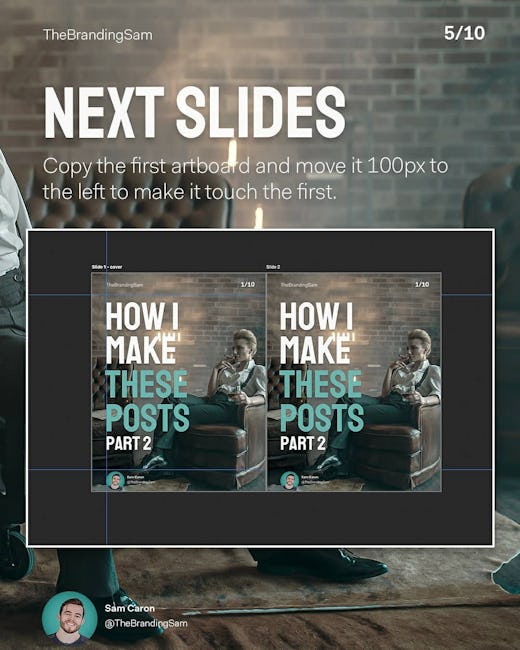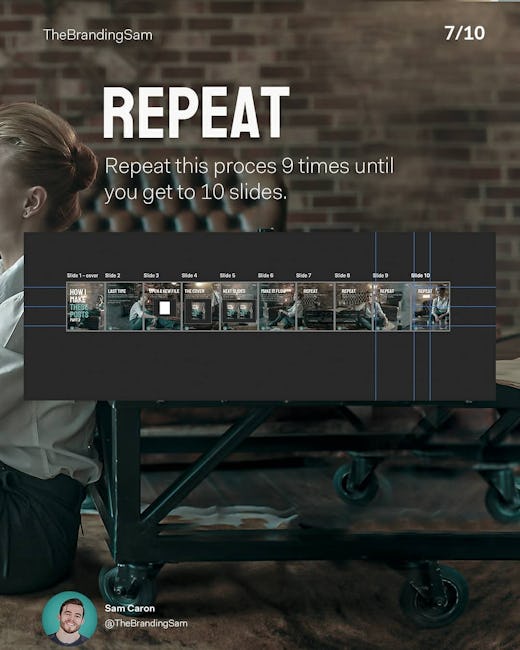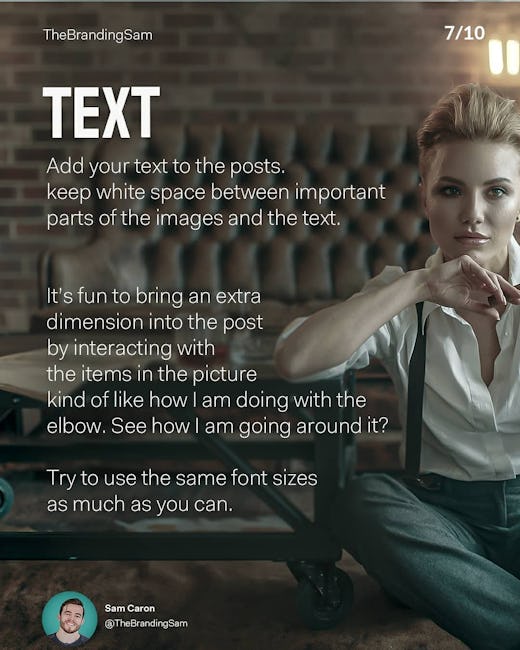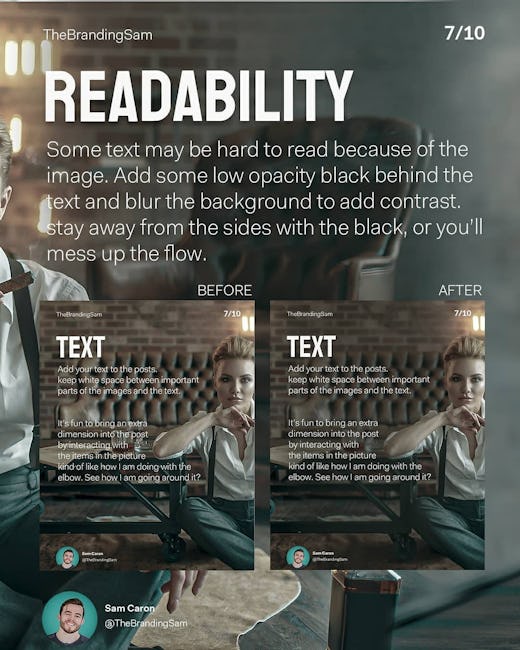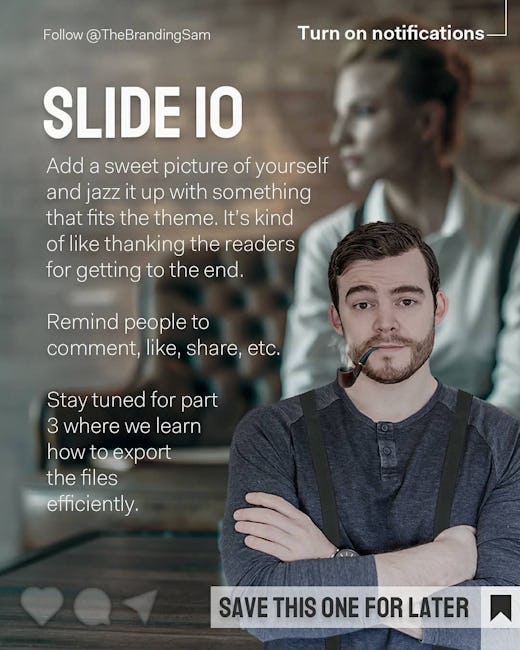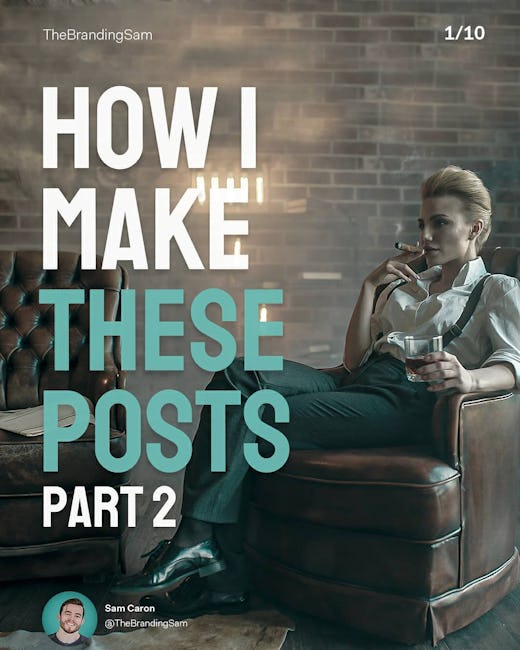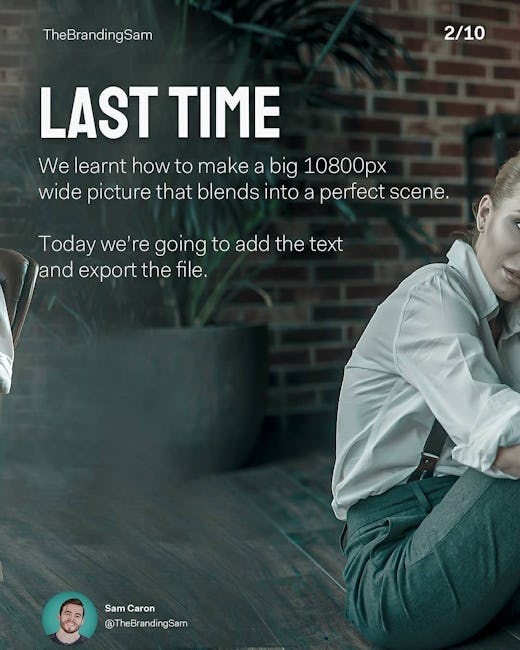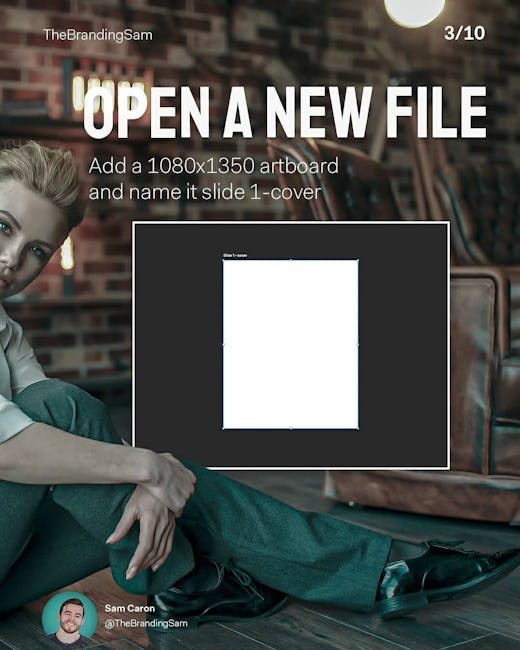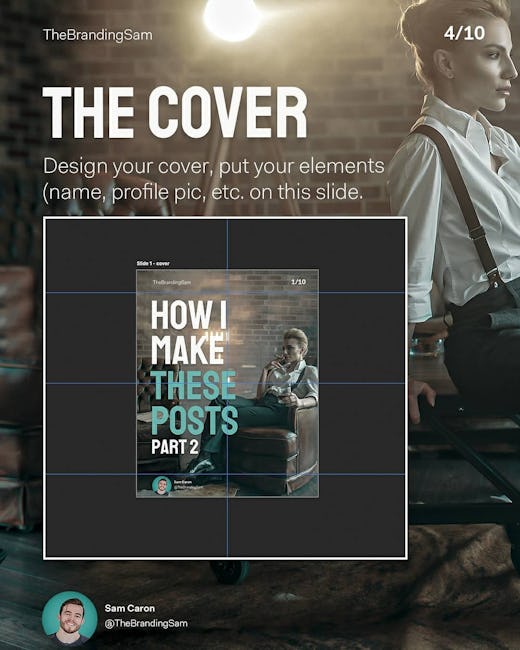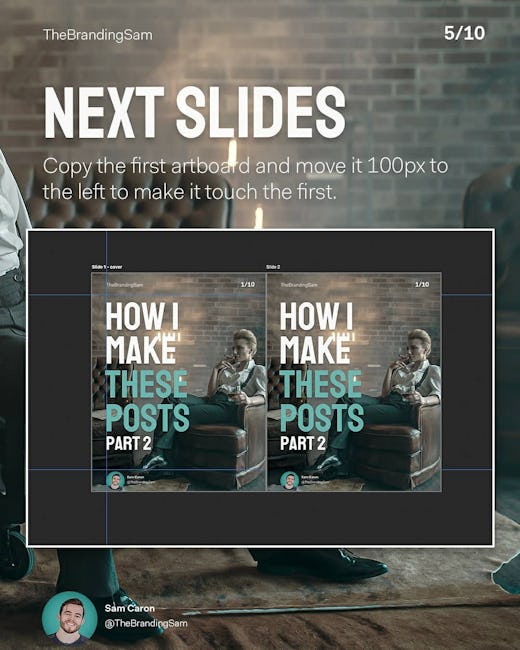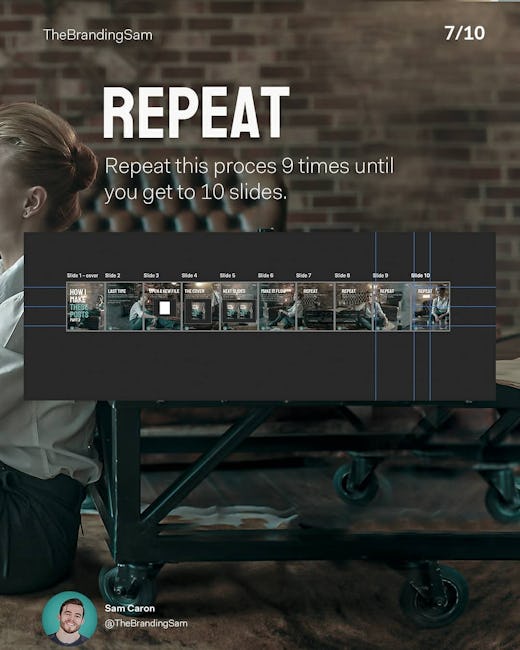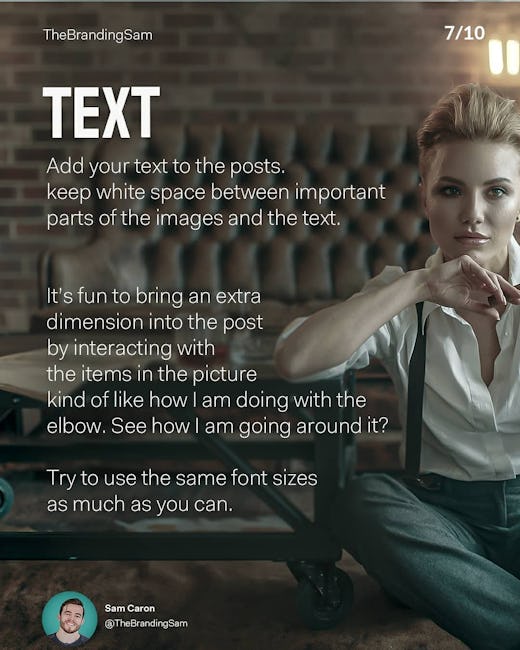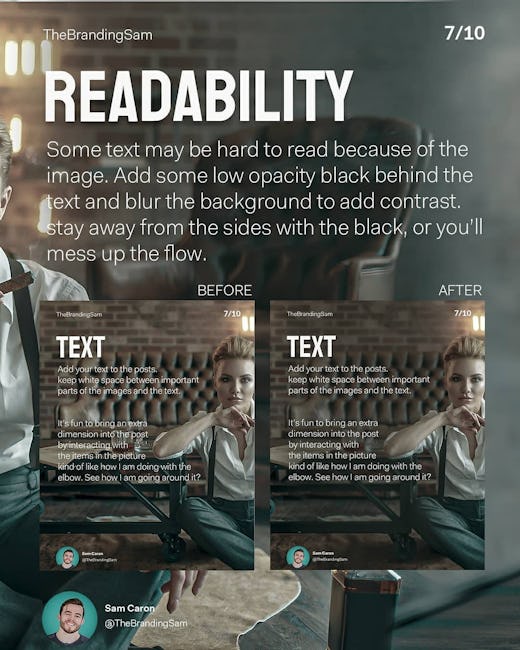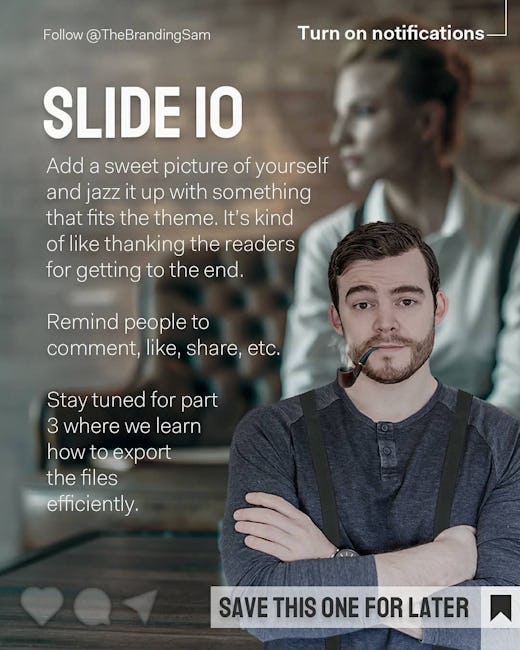 Last time we learned how to make a big 1080px wide picture that blends into a perfect scene.
Today we're going to add the text and export file.
Open a new file
Aadd a 1080x1350 artboard and name it slide 1-cover
The cover
Design your cover, put your elements (name, profile pic, etc. on this slide).
Next slides
Copy the first artboard and move it 100px to the left to make it touch the first.
Make it flow
But Sam, how do you make them all flow? Simple, just move the background layer 1080px to the left, make sure you hold the shift button while moving it.
Repeat
Repeat this prces 0 times until you get to 10 slides
Text
Add your text to the post. Keep white space between important parts of the images and the text.
It's fun to bring an extra dimension into the post by interacting with the items in the picture kind of like how I am doing with the elbow. See how I am doing around it?
Try to use the same font sizes as much as you can.
Readability
Some text may be hard to read because of the image. Add some low opacity black behind the text and blur the bakcground to add contrast. Stay away from the slides with the blackk, or you'll mess up the flow.
Slide IO
Add a sweet pricture of yourself and jazz it up with something that fits the theme. It's kind of like thanking the readers for getting to the end.
Remind people to comment, like, share, etc.
Stay tuned for part 3 where we learn how to export the files efficiently.
More booklets by thebrandingsam
More Marketing booklets
Your recently viewed booklets
See all booklets