Booklet
Out Come Out Put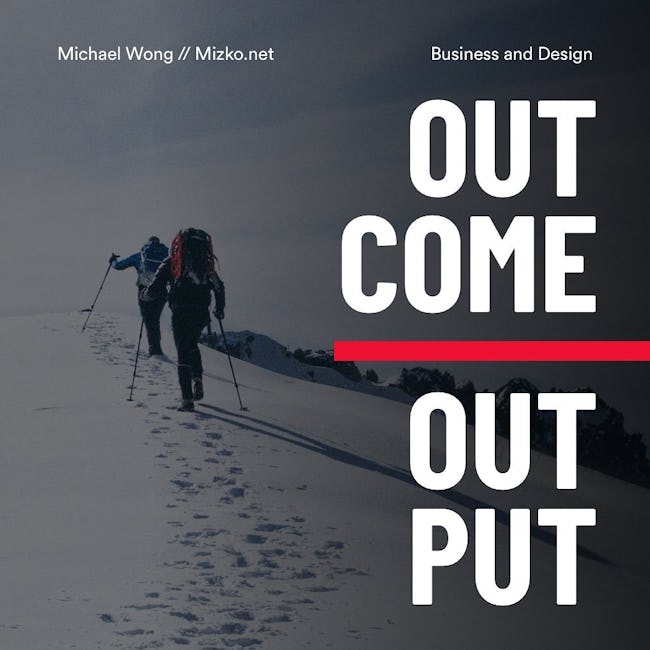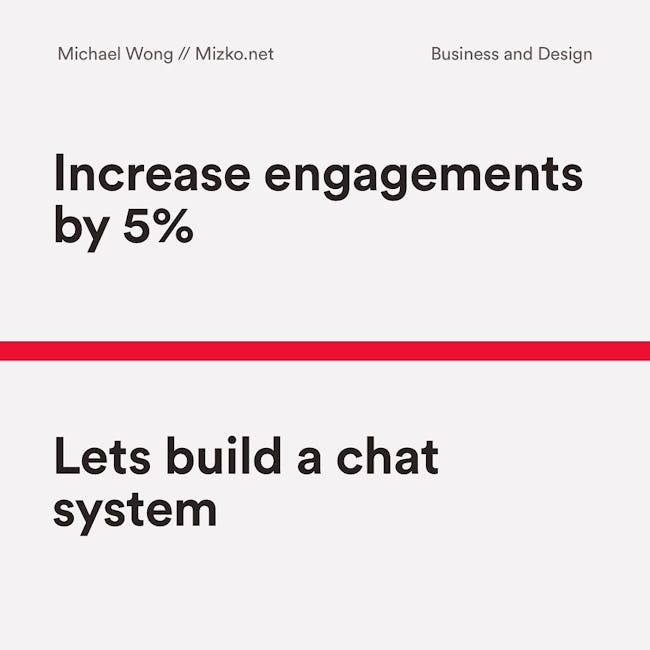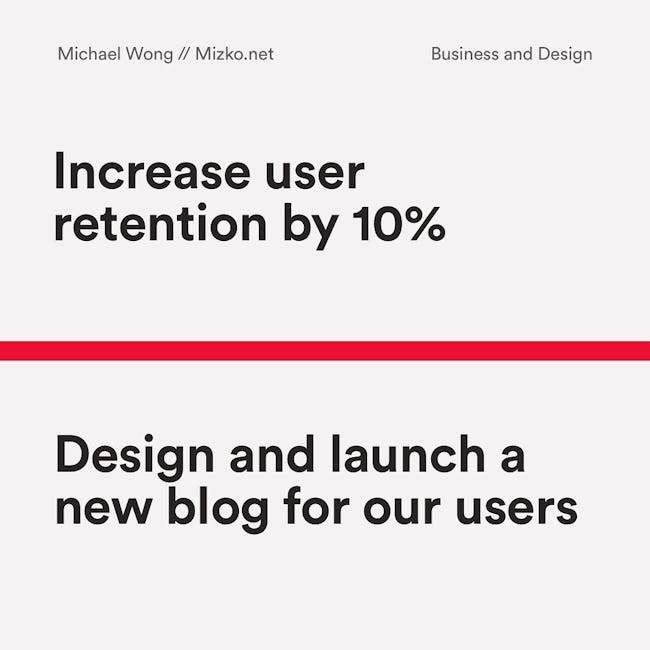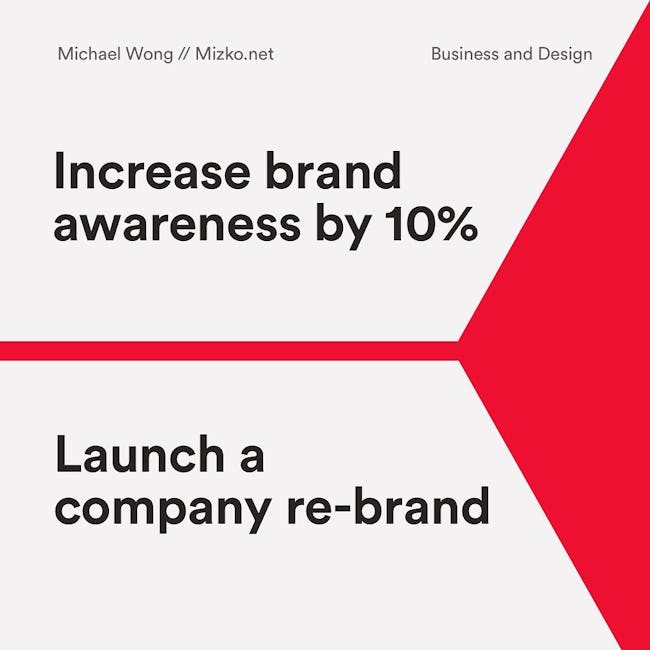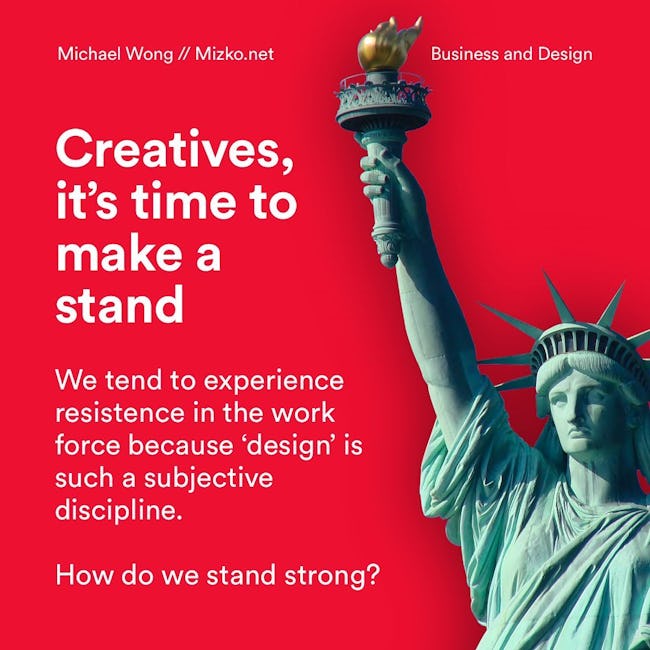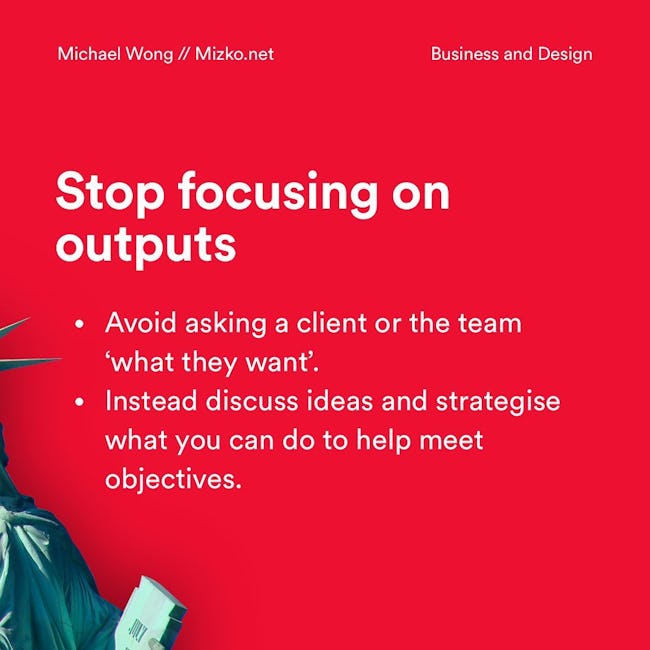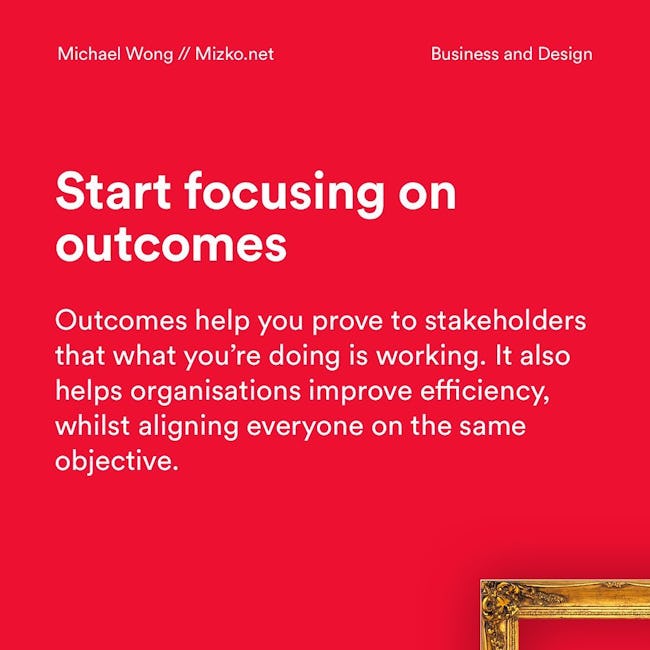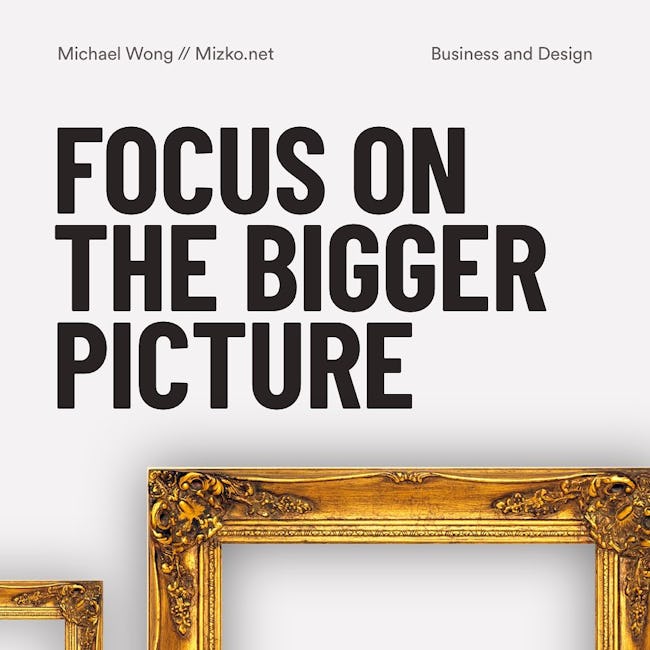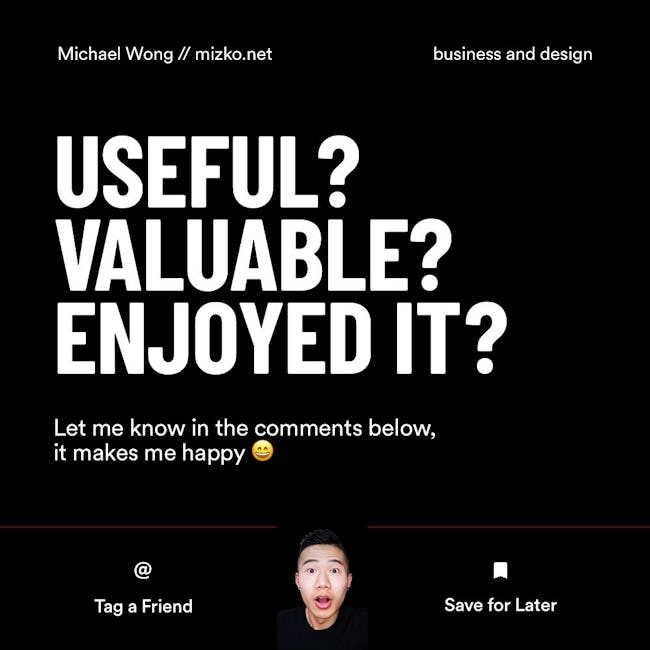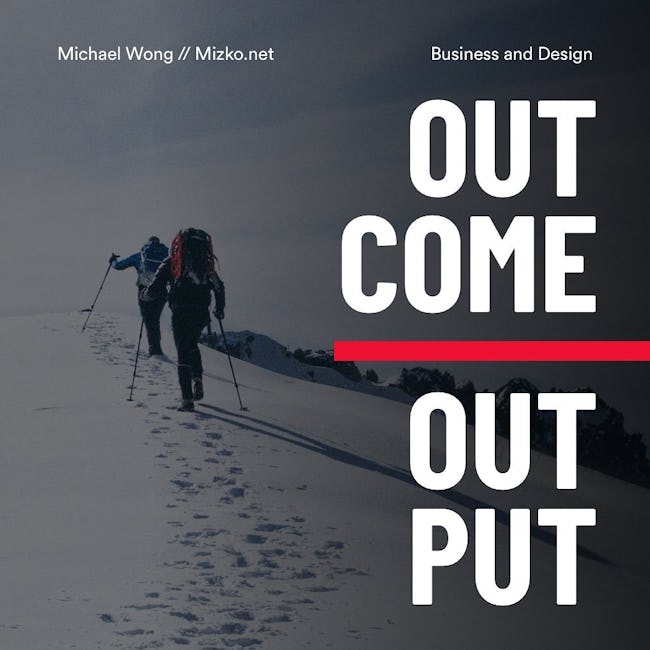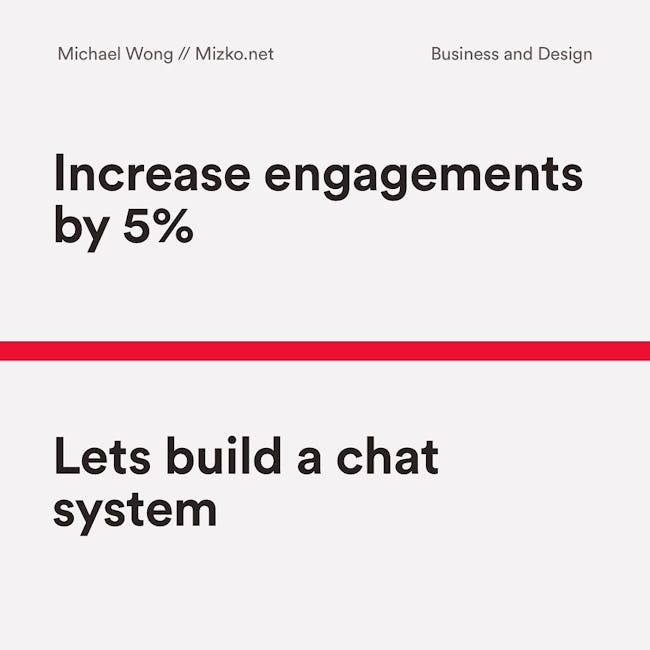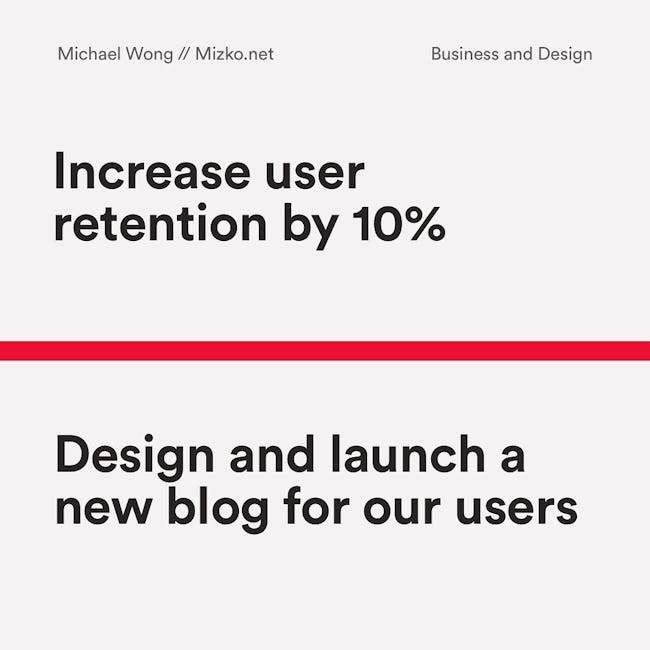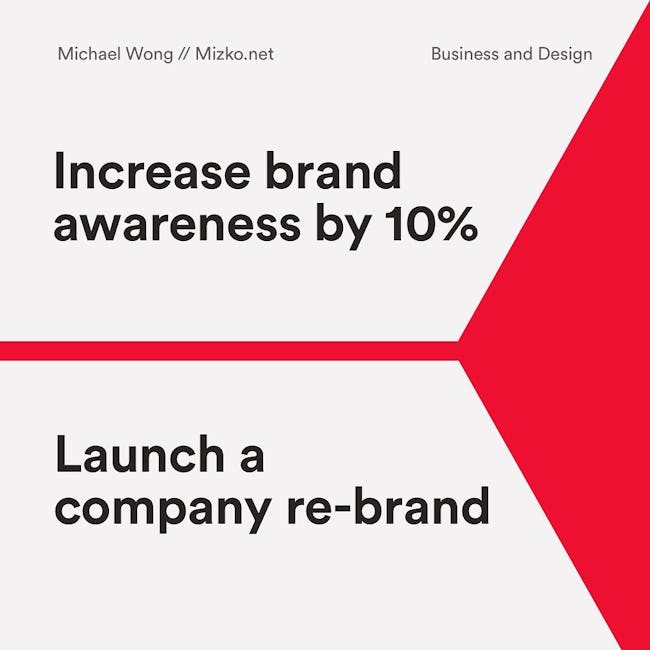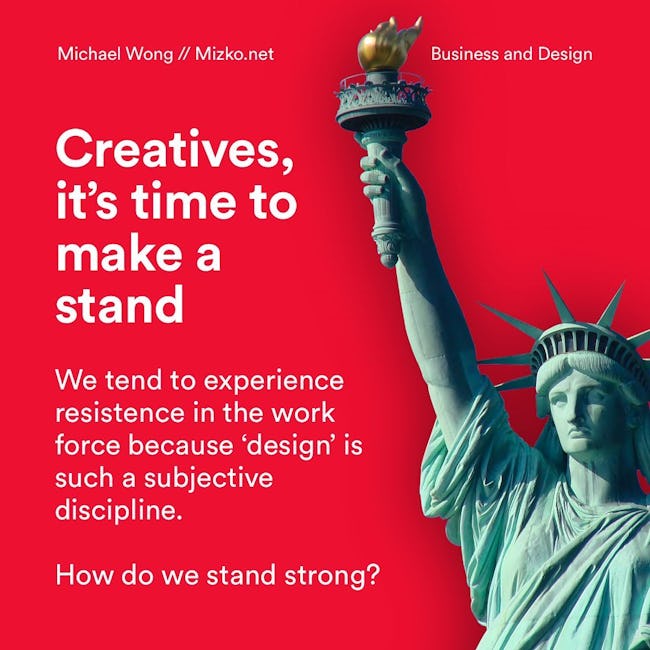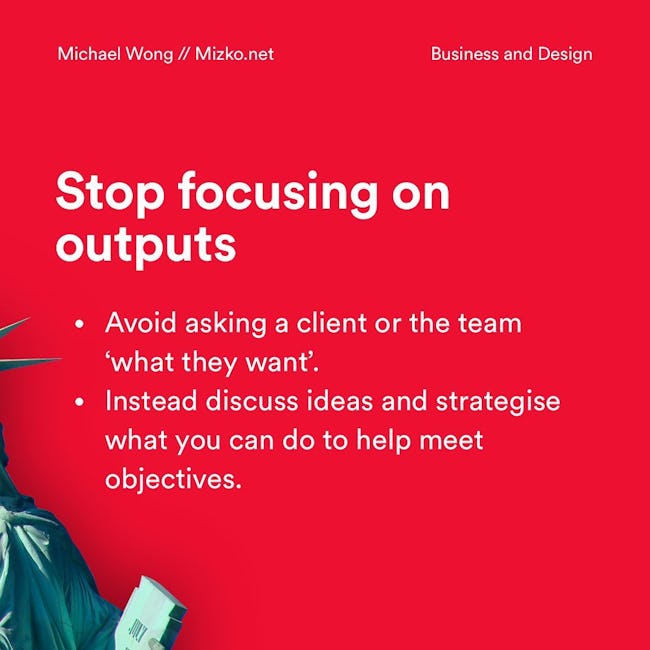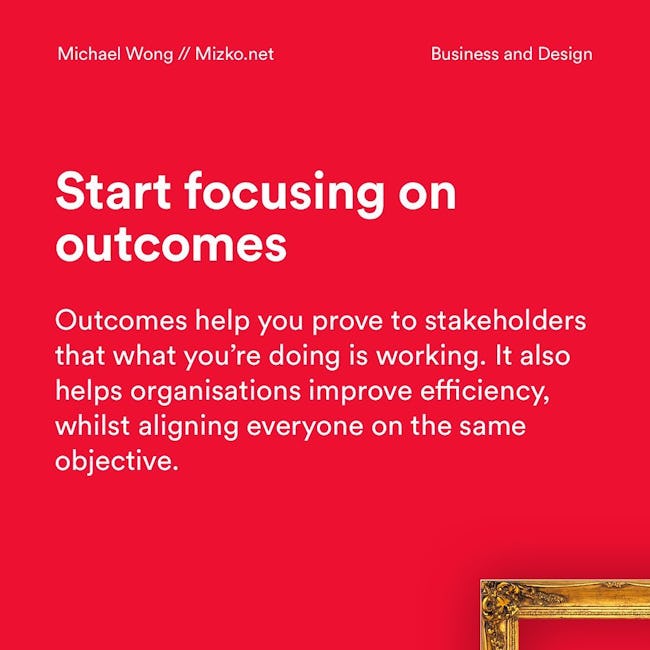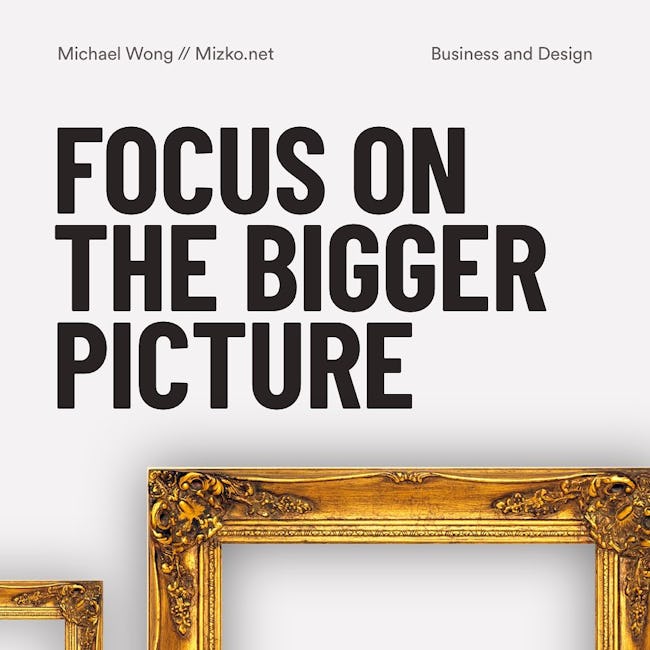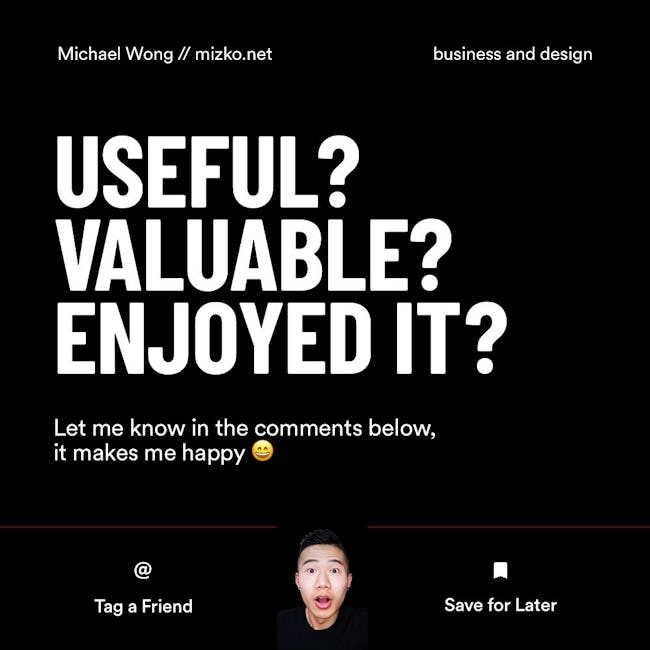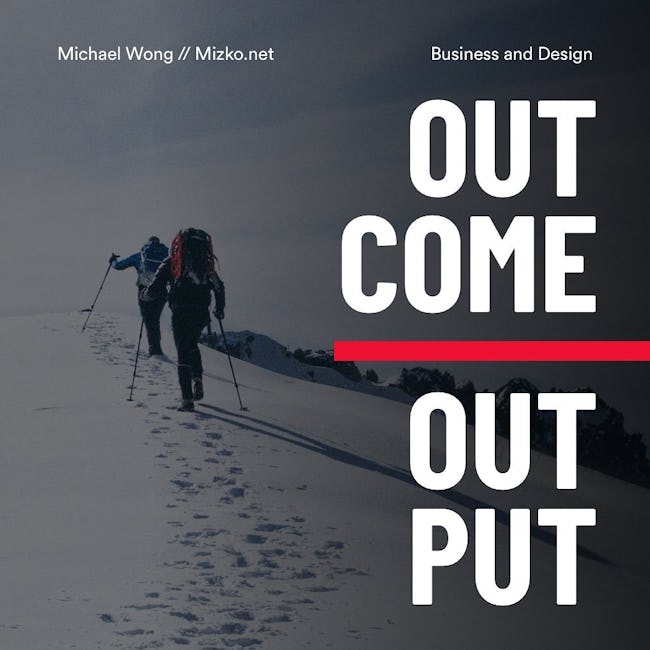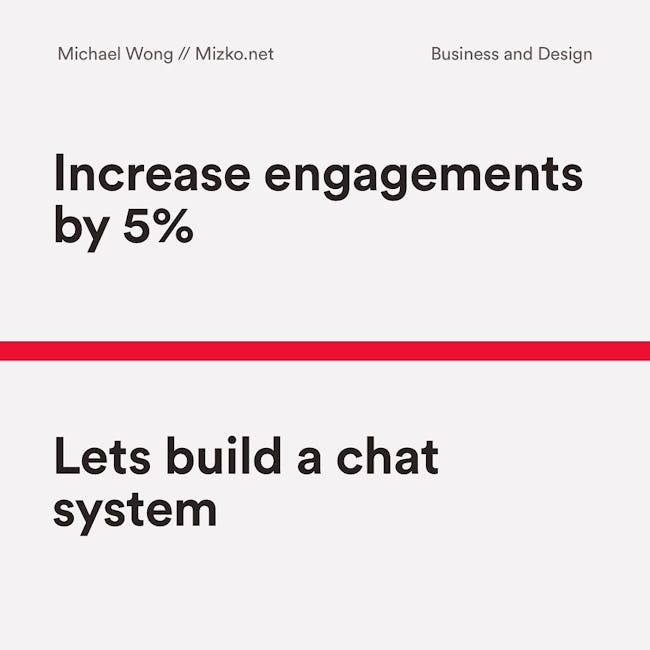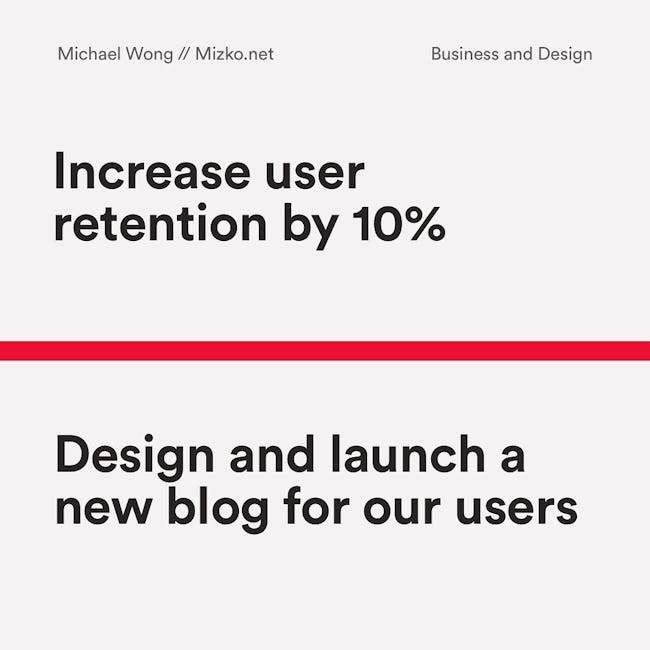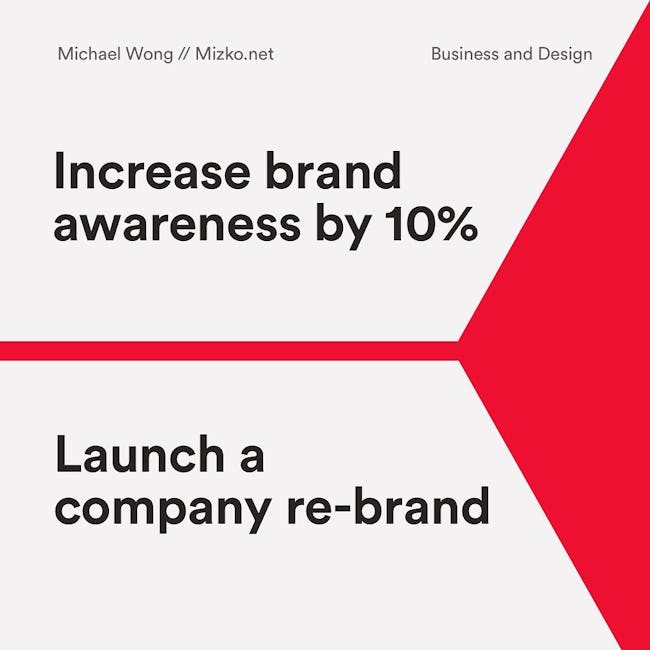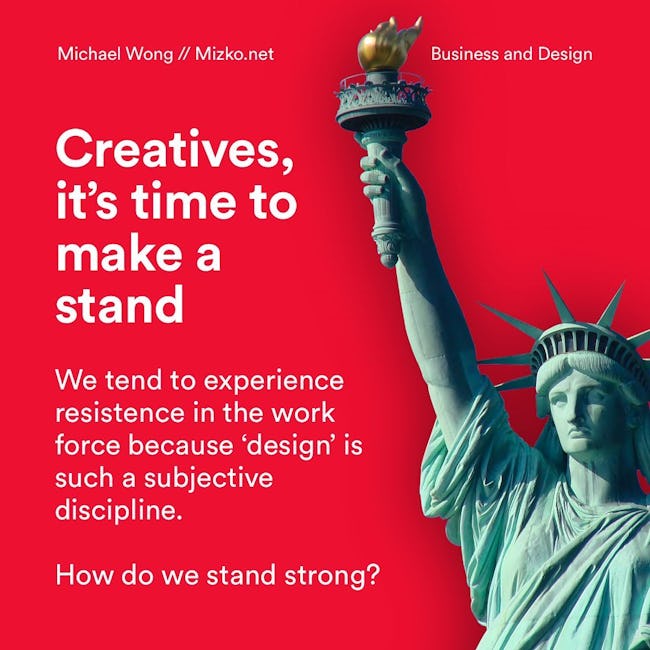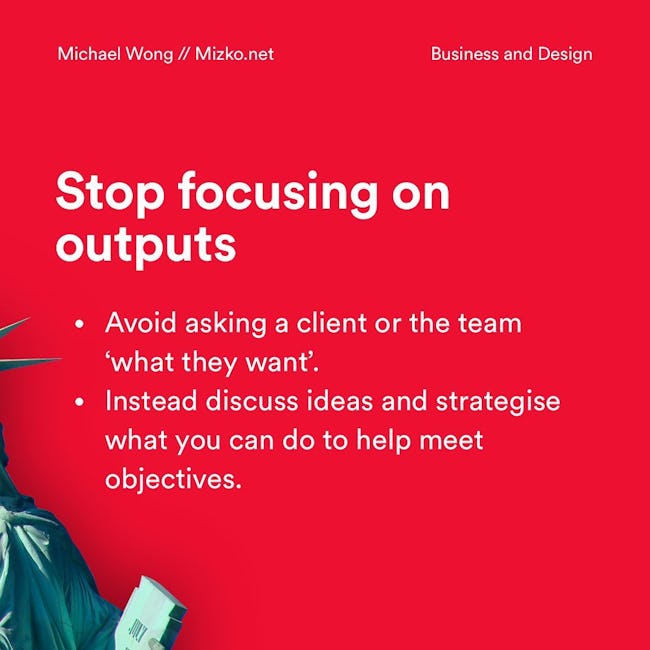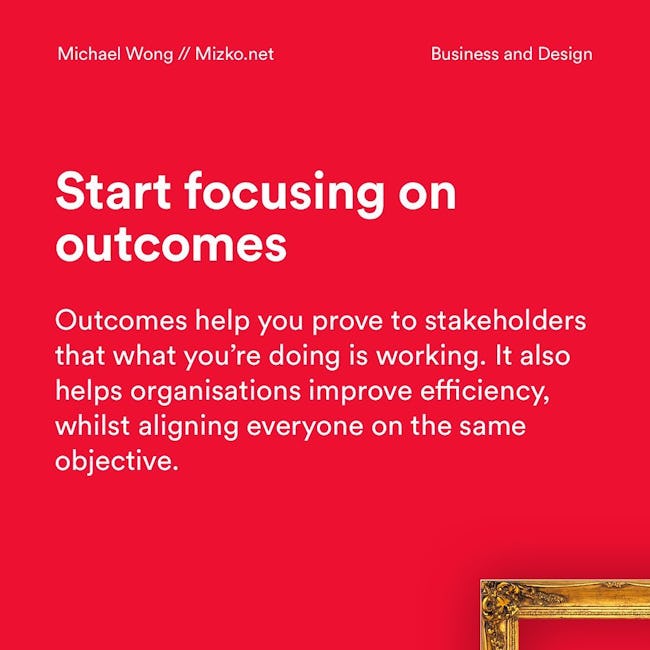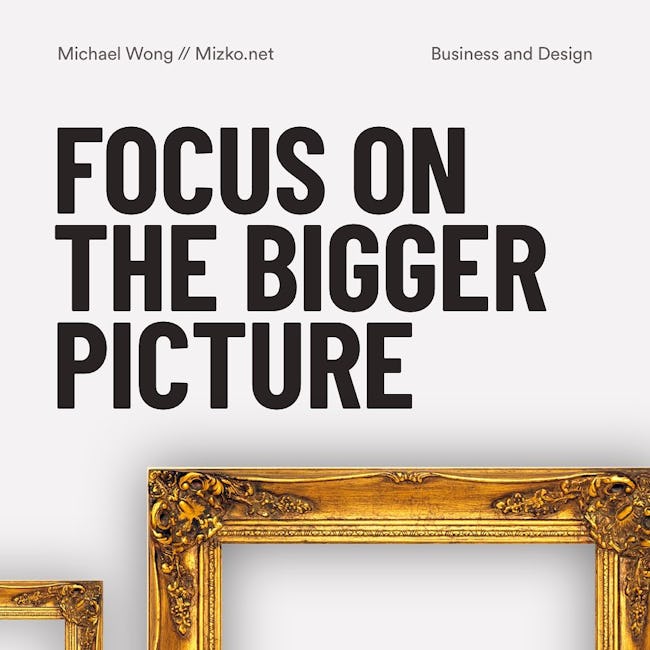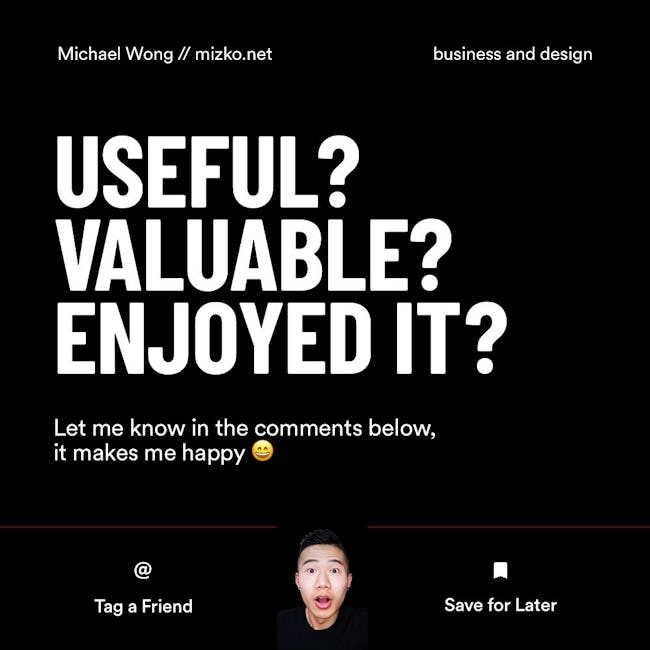 OUT COME OUT PUT
Increase engagements by 5%
Lets build a chat system
Increase user retention by 10%
Design and launch a new blog for our users
Increase brand awareness by 10%
Launch a company re-brand
Creatives, it's time to make a stand
We tend to experience resistence in the work force because 'design' is such a subjective discipline.
Stop focusing on outputs
Avoid asking a client or the team 'what they want'.
Instead discuss ideas and strategise what you can do to help meet objectives.
Start focusing on outcomes
Outcomes help you prove to stakeholders that what you're doing is working. It also helps organisations improve efficiency, whilst aligning everyone on the same objective.
FOCUS ON THE BIGGER PICTURE
More booklets by Michael Wong
More Design booklets
Your recently viewed booklets
See all booklets