Booklet
Optimize your link in bio to get more sales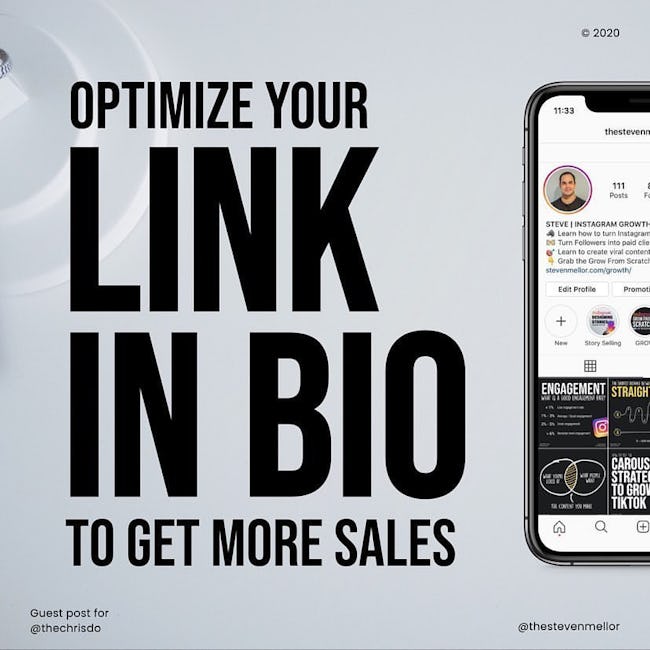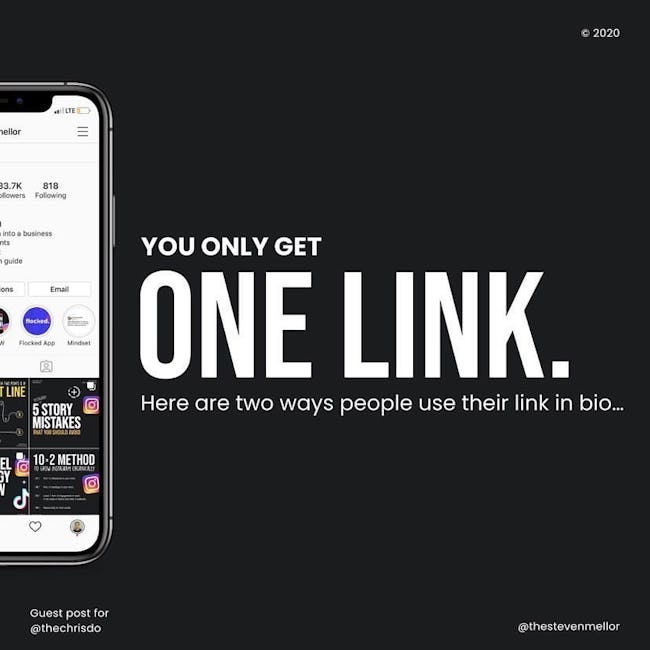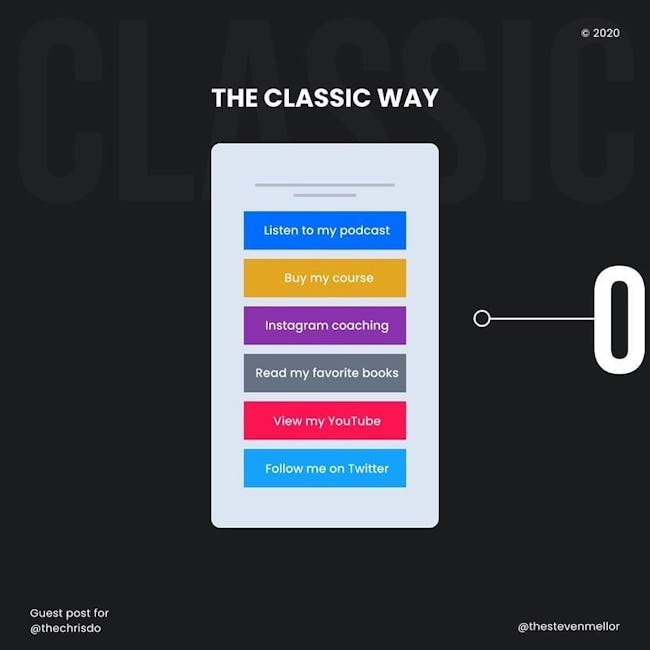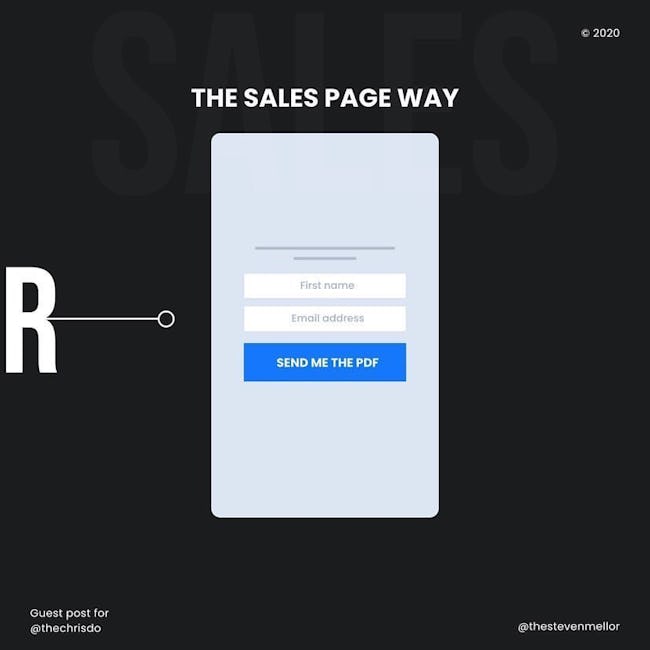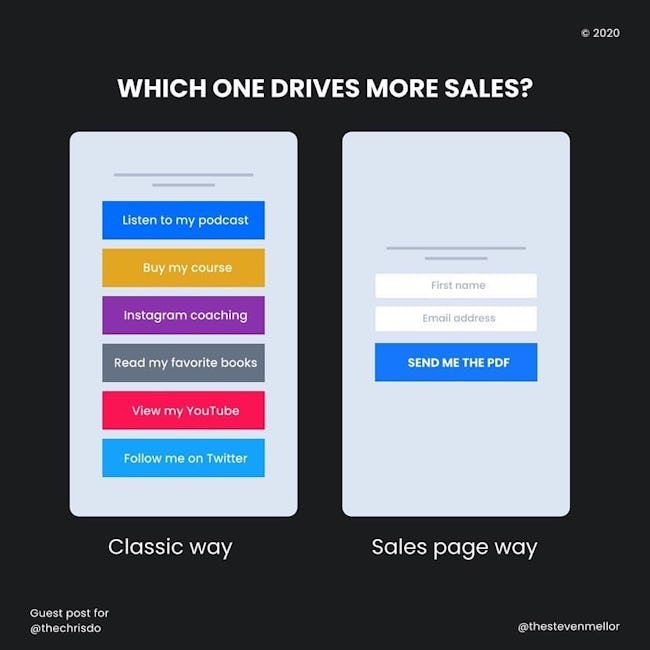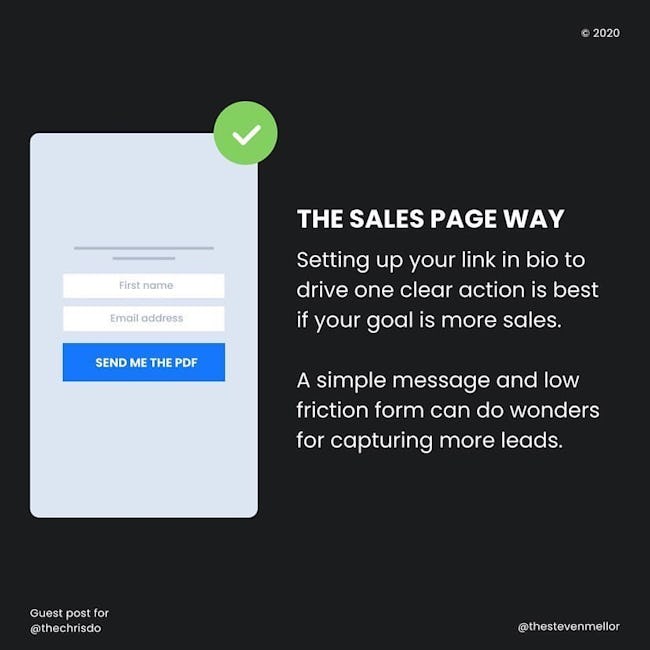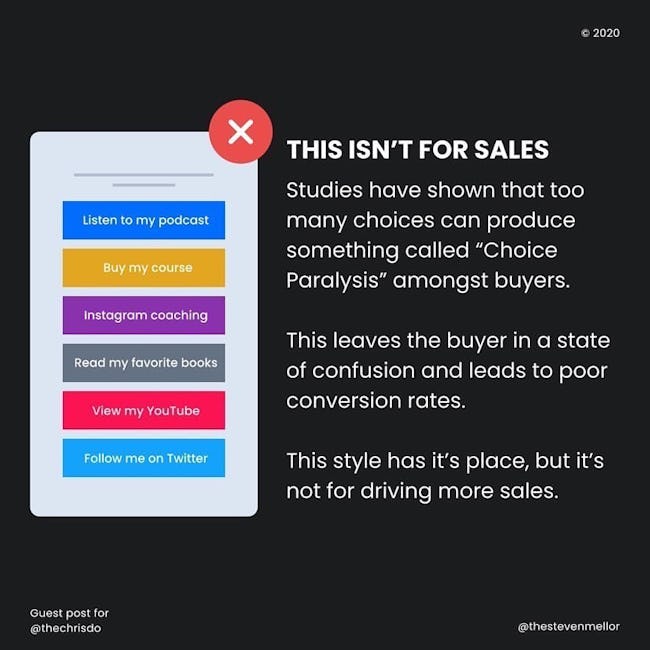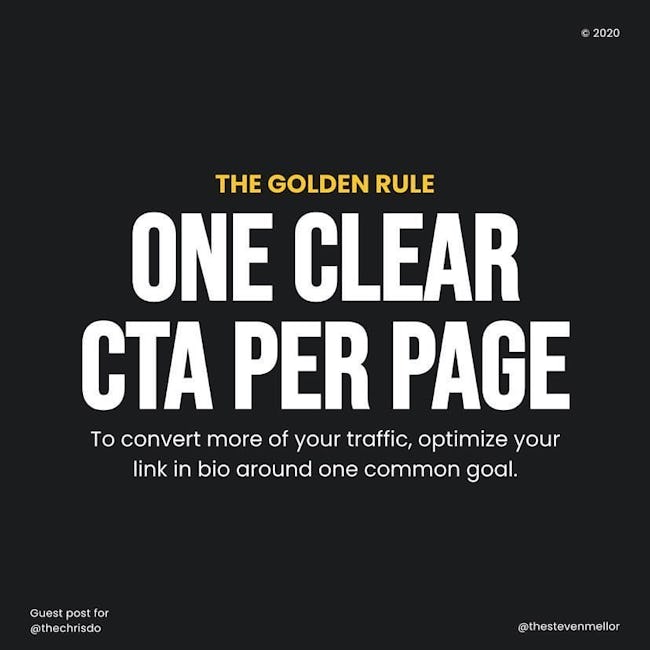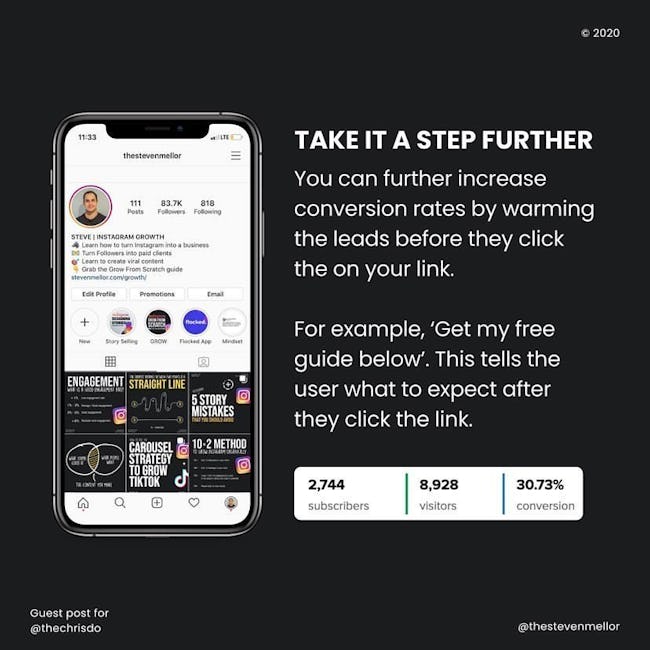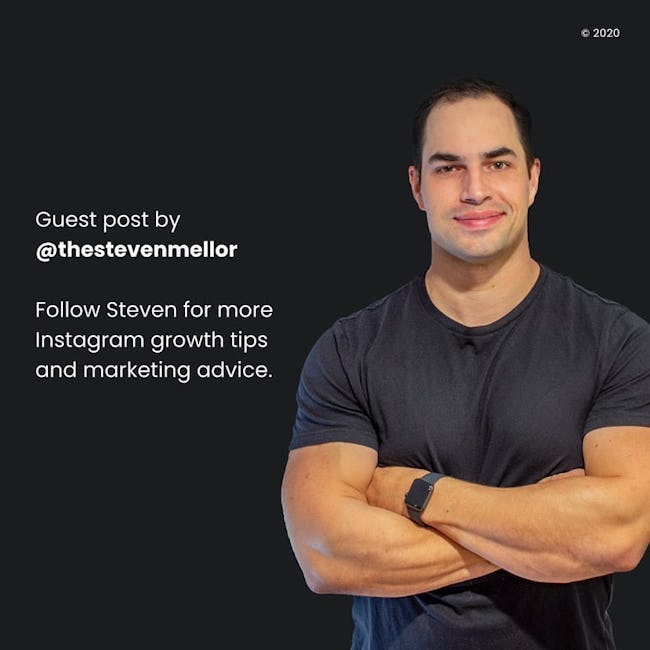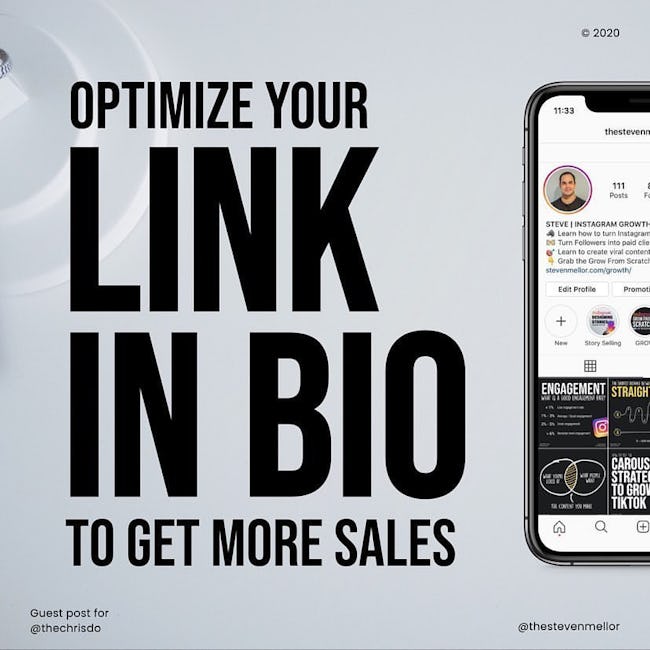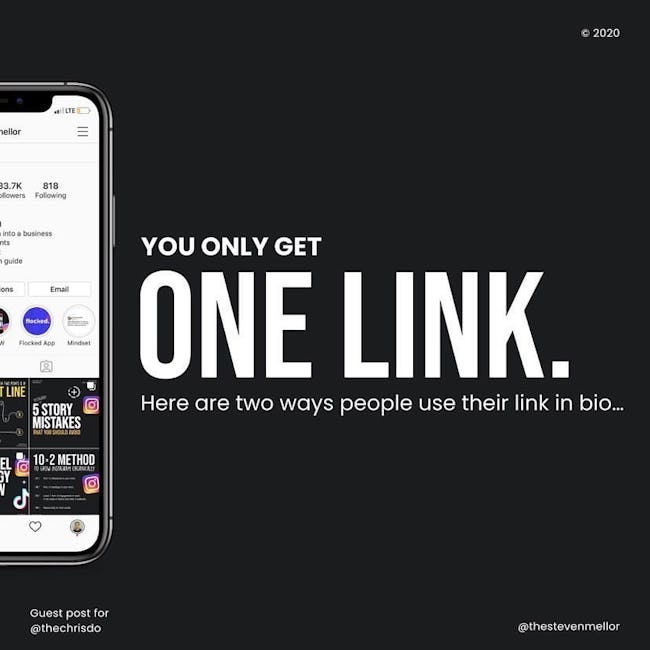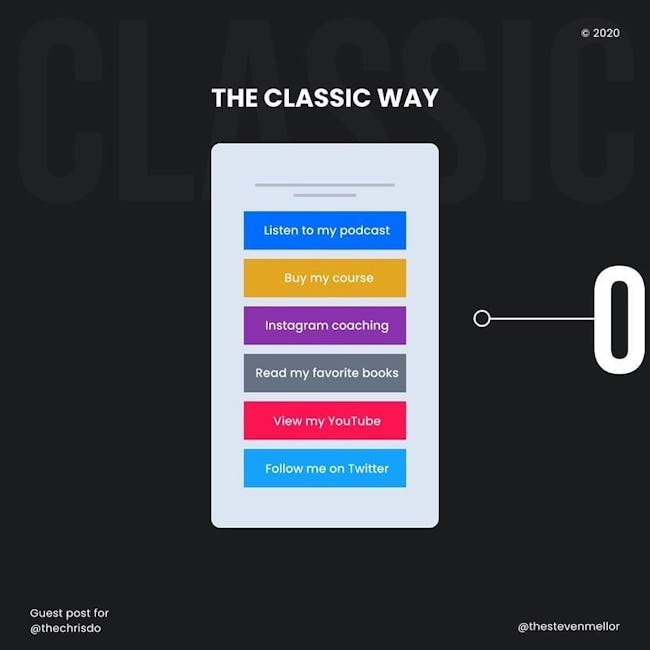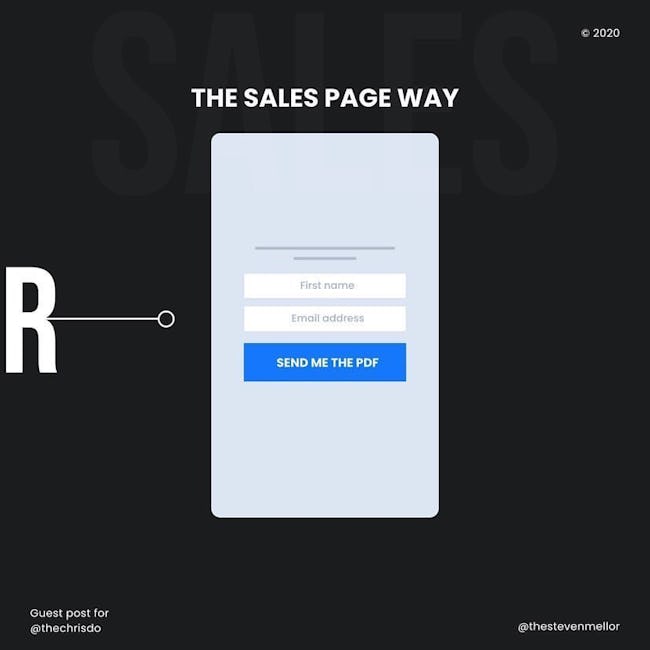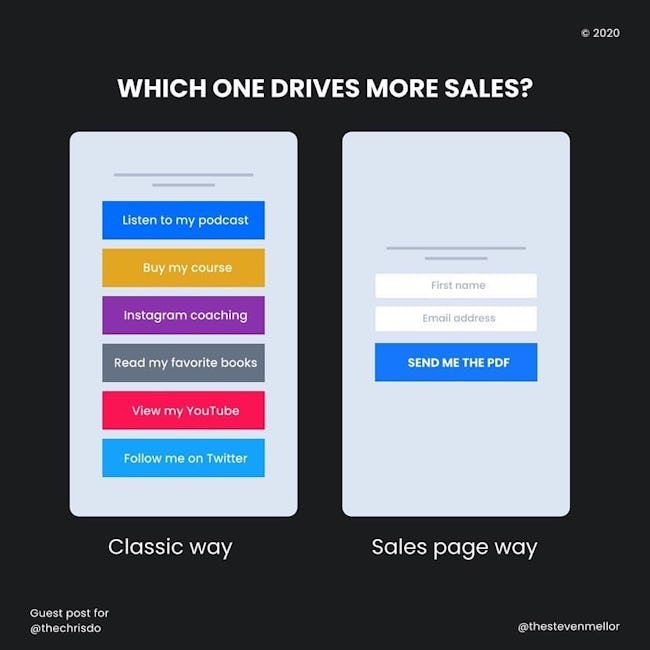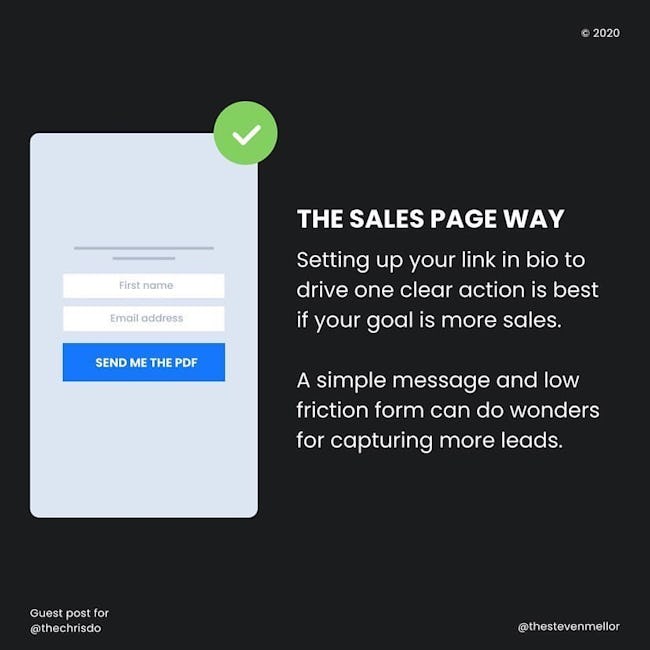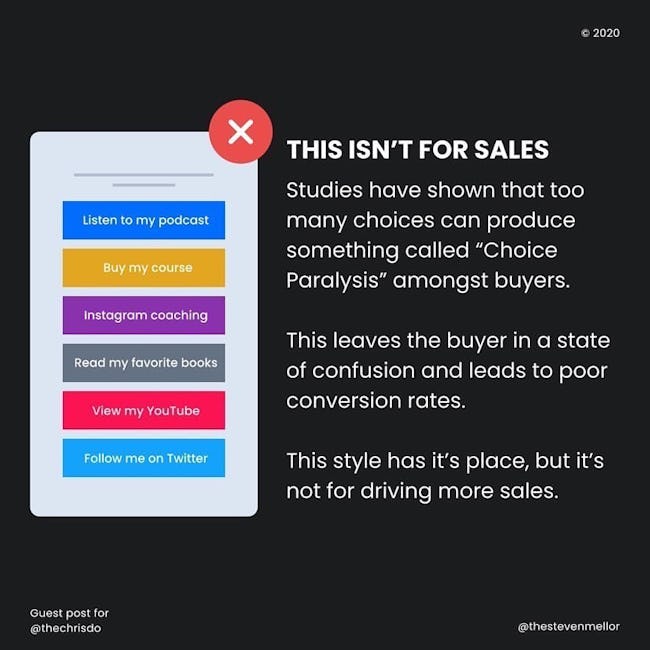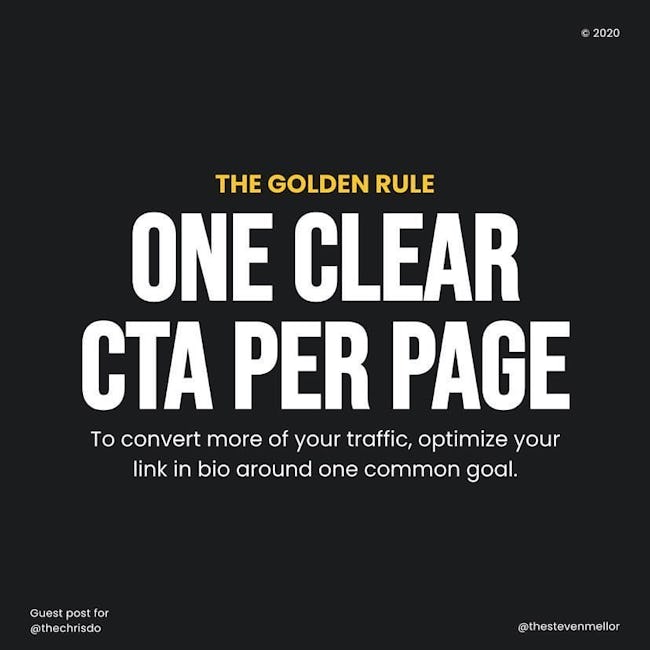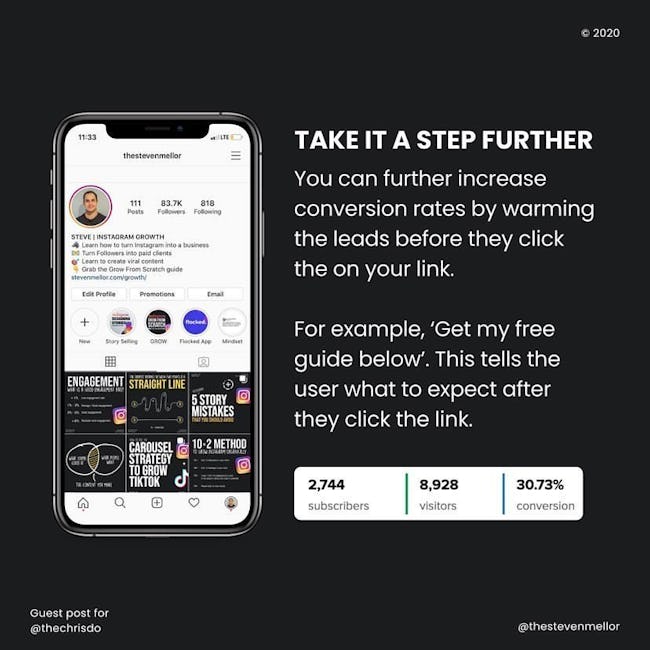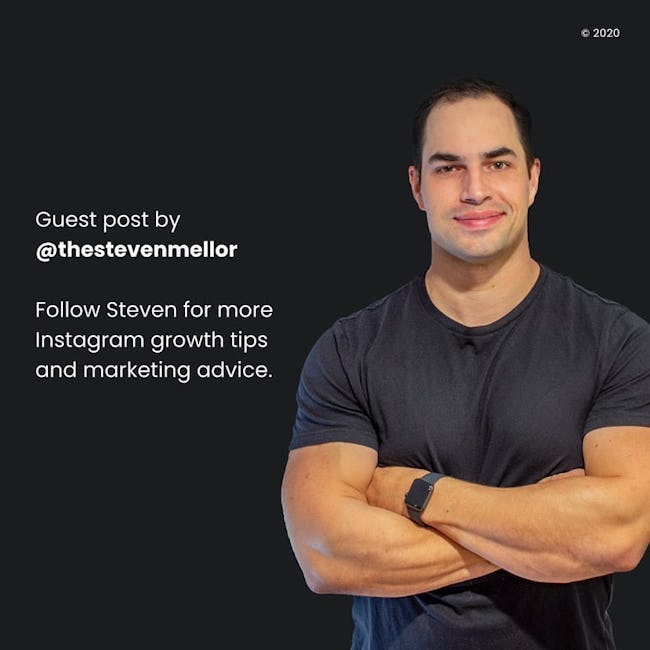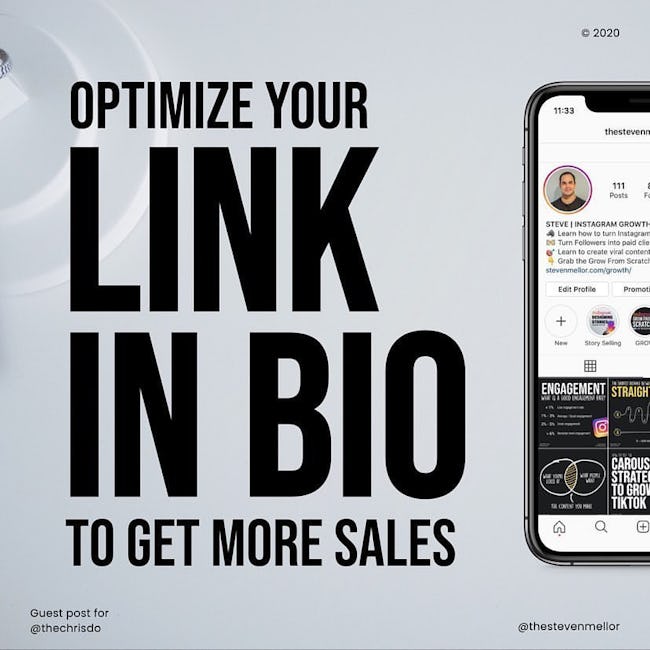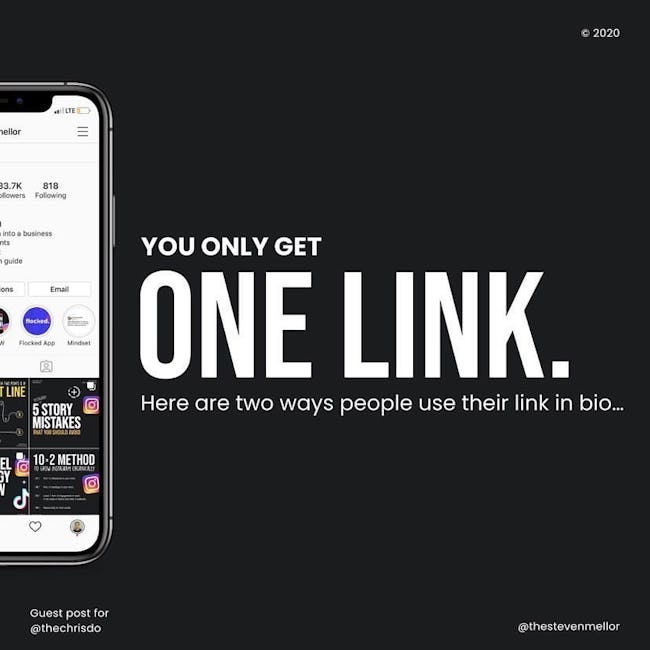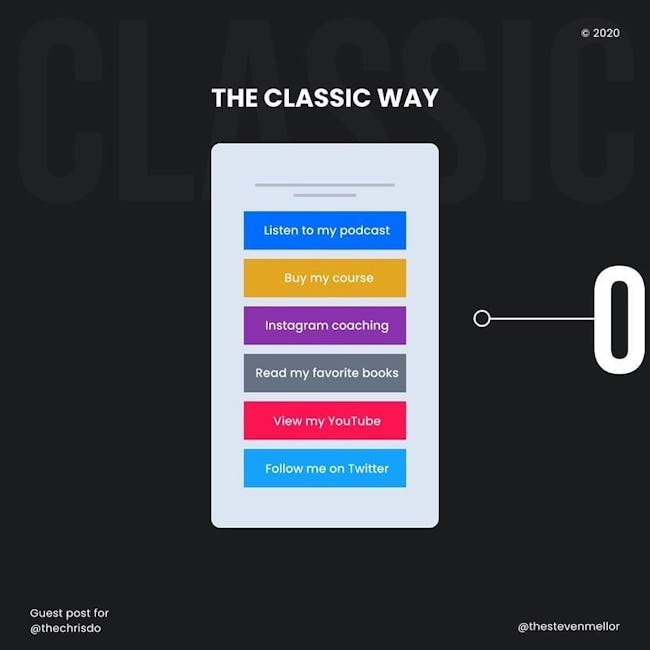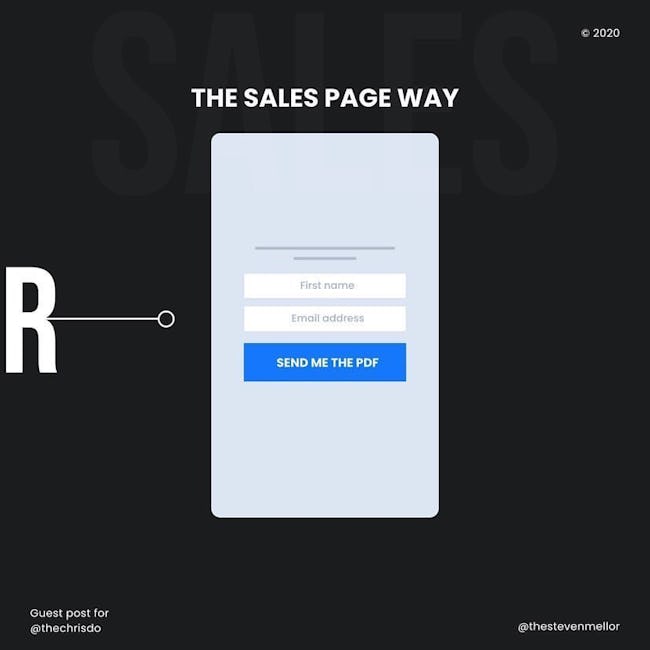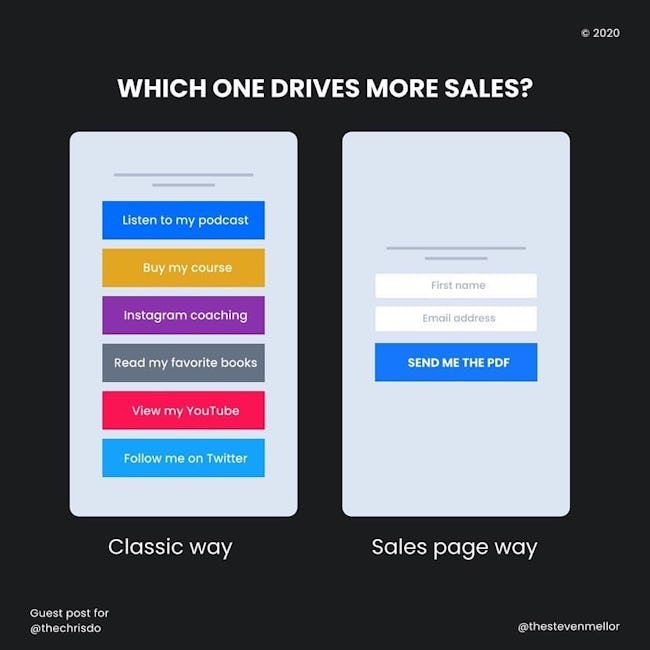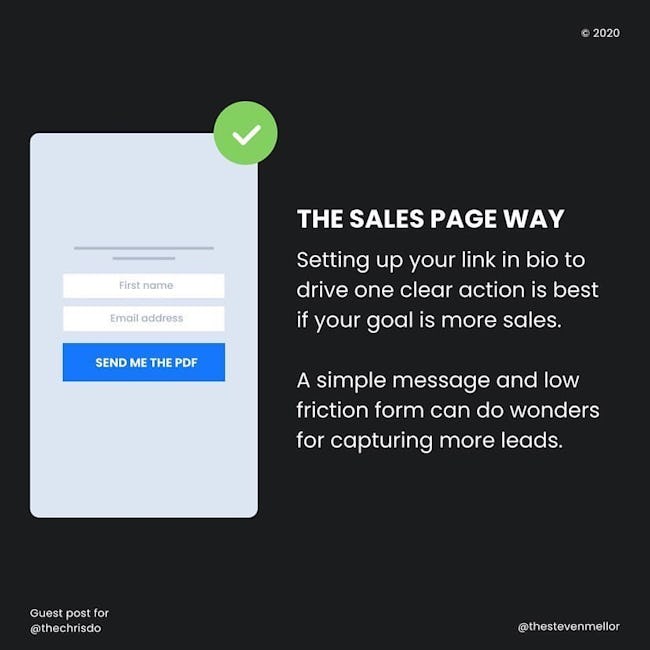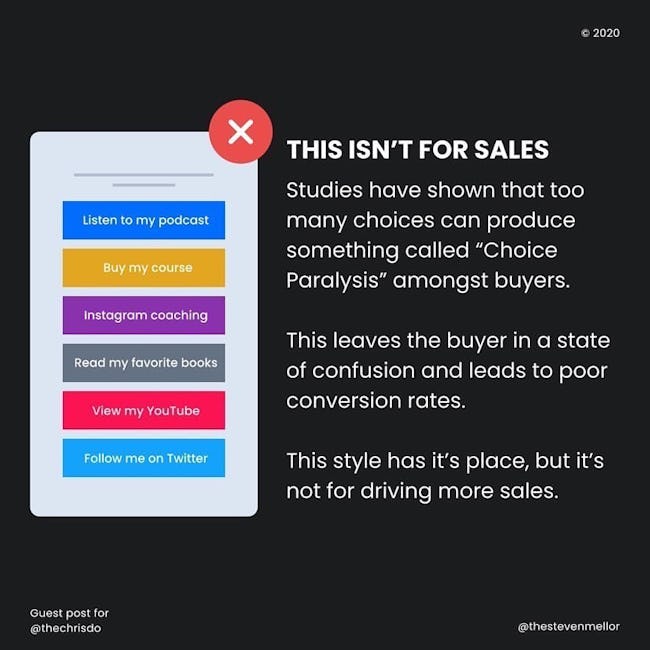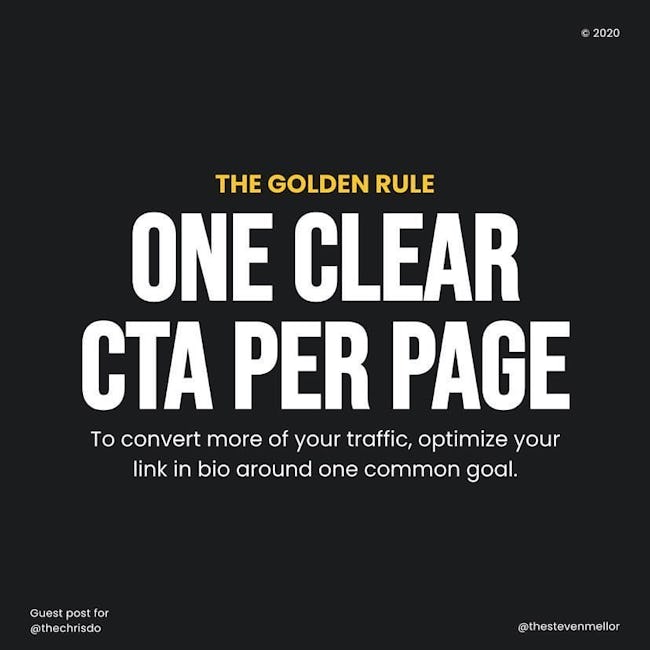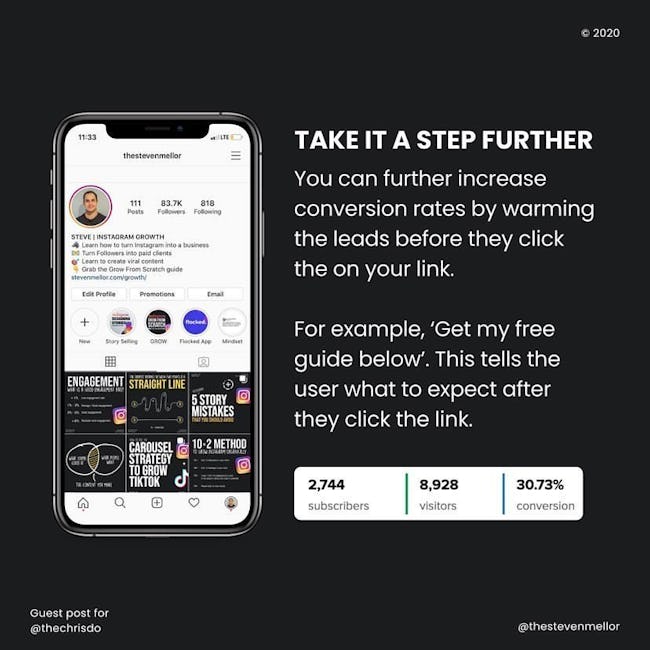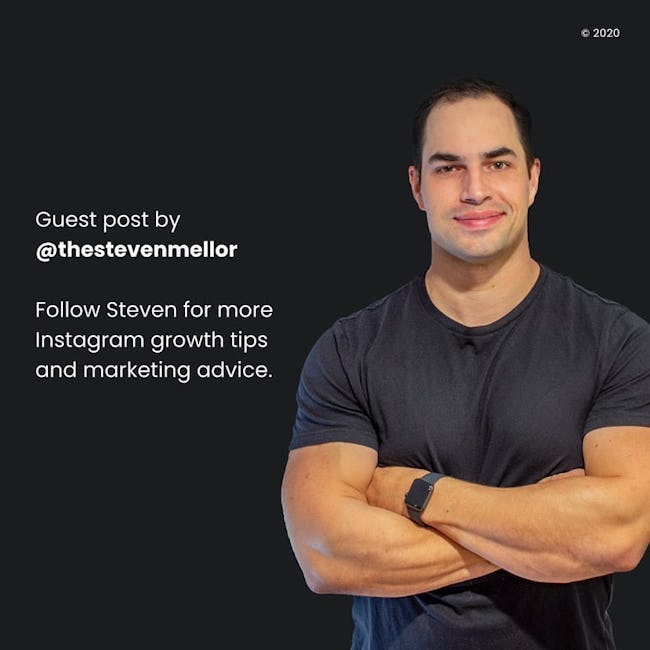 You only get one link.
Here are two ways people use their link in bio...
The classic way
The sales page way
Which one drives more sales?
The sales page way
Setting up your link in bio to drive one clear action is best if your goal is more sales.
A simple message and low friction form can do wonders for capturing more leads.
This isn't for sales
Studies have shown that too many choices can produce something called 'Choice Paralysis' amongs buyers.
This leaves the buyer in a state of confusion and leads to poor conversion rates.
This style has it's place, but it's not for driving more sales.
The golden rule
One clear cta per page
To convert more your traffic, optimize your link in bio around one common goal.
Take it a step further
You can further increase conversion rates by warming the leads before they click the on your link.
For example, 'Get my free guide below'. This tells the user what to expect after they click the link.
Guest post by @thestevenmellor
Follow Steven for more Instagram growth tips and marketing advice.
More booklets by Chris Do
More Marketing booklets
Your recently viewed booklets
See all booklets