Booklet
Online Course Filming Toolkit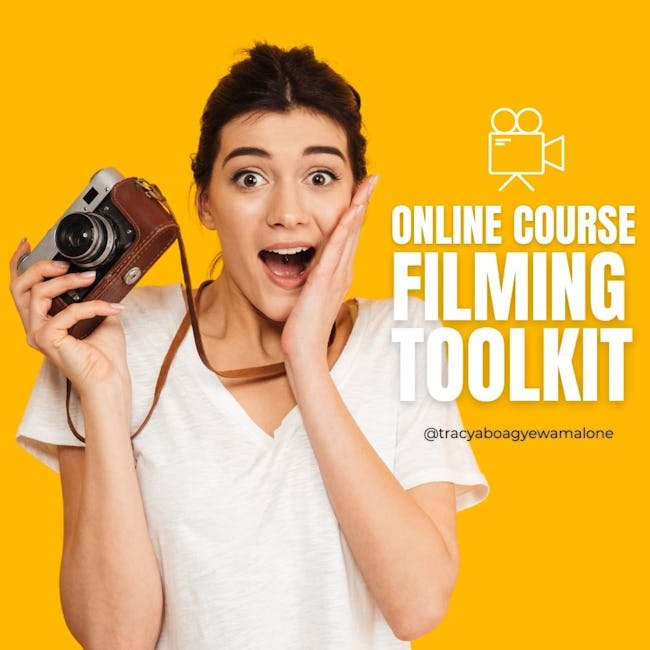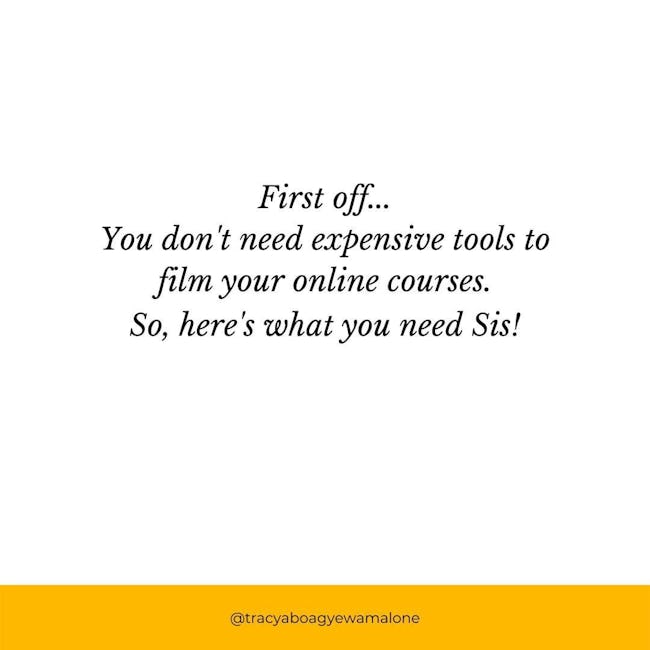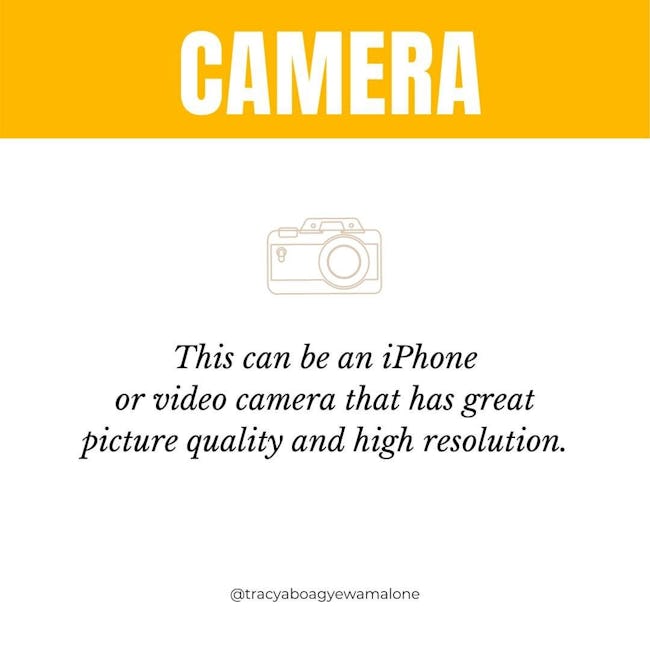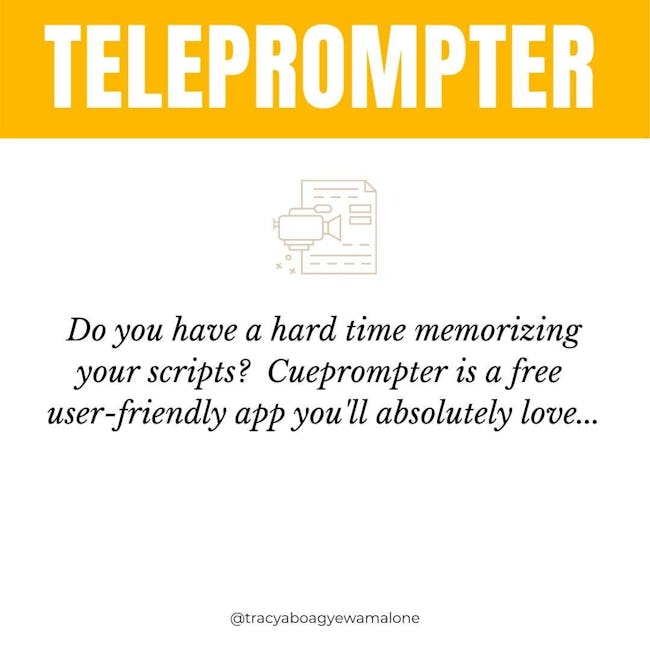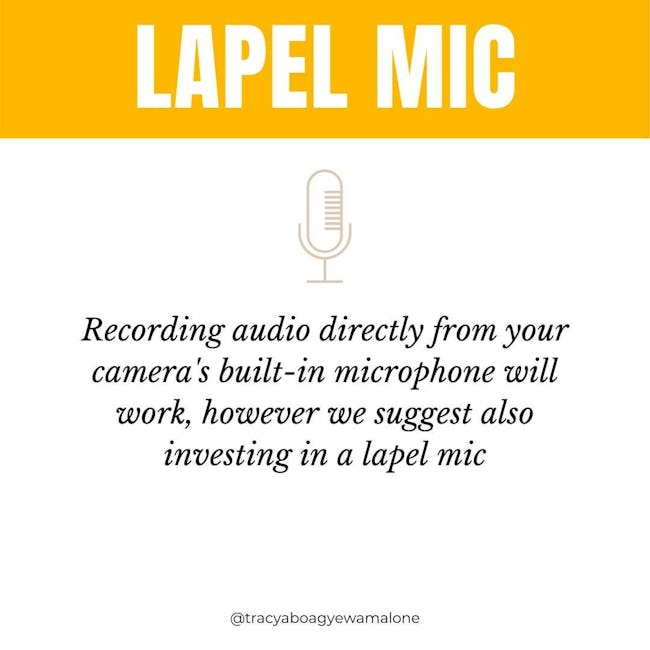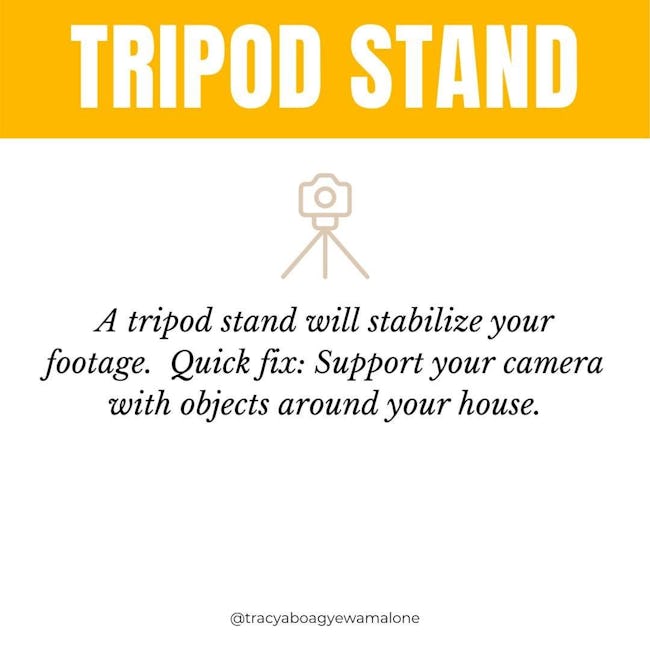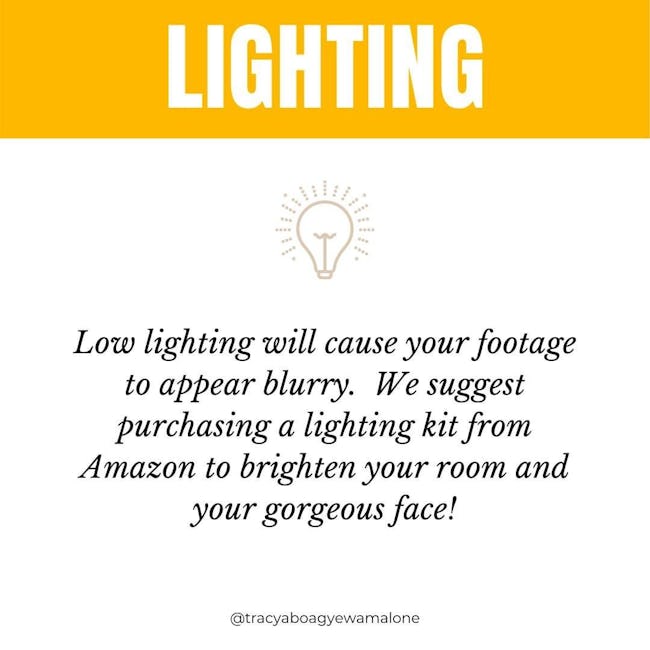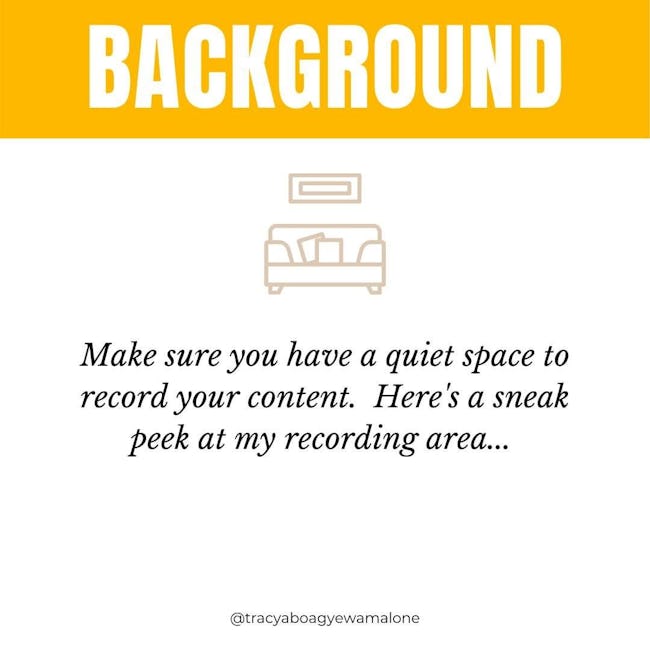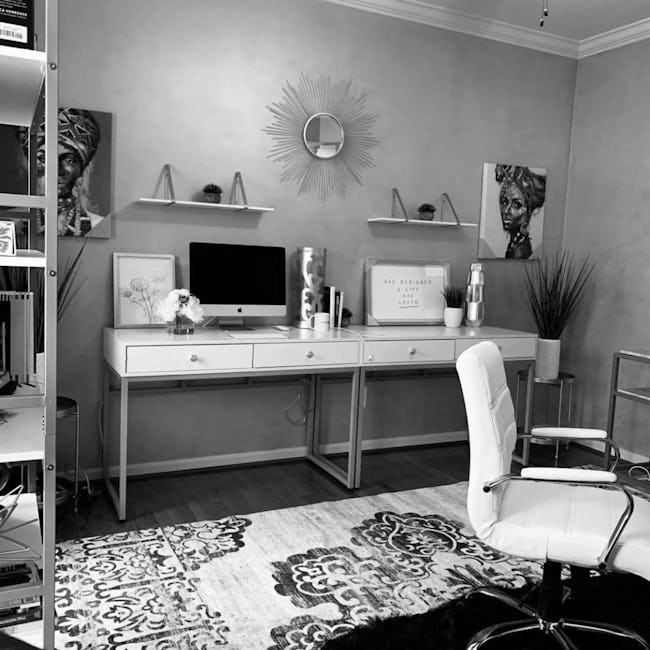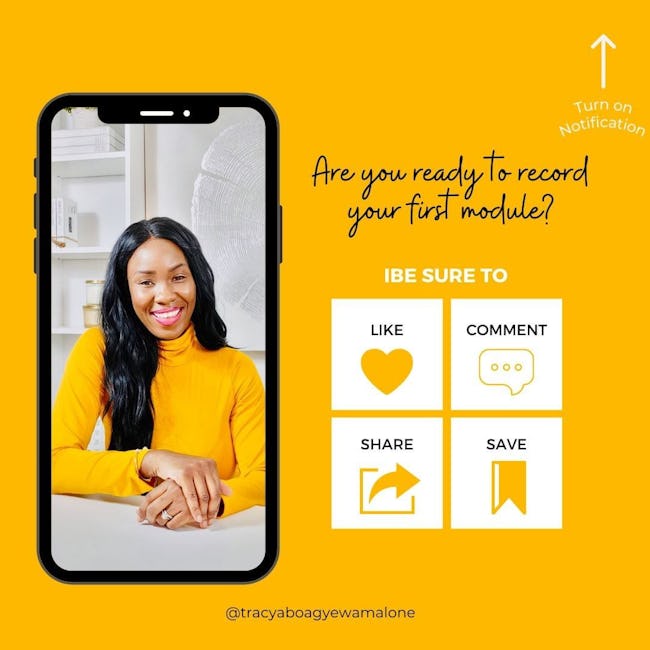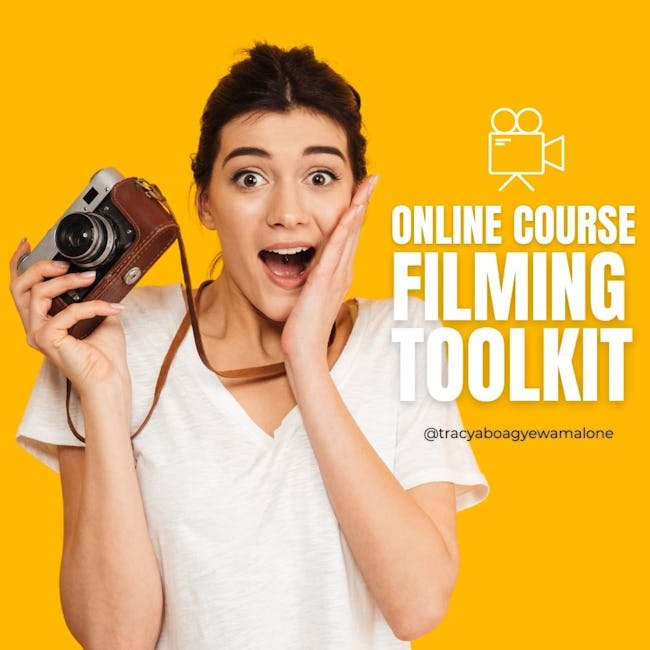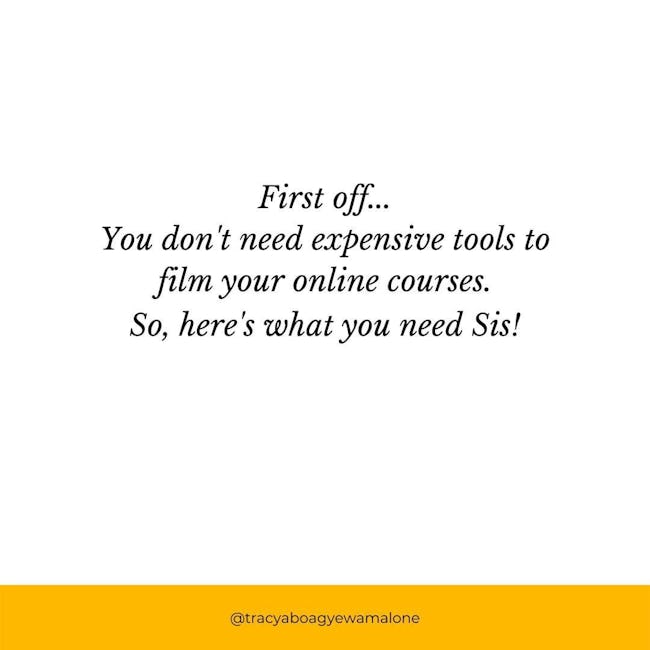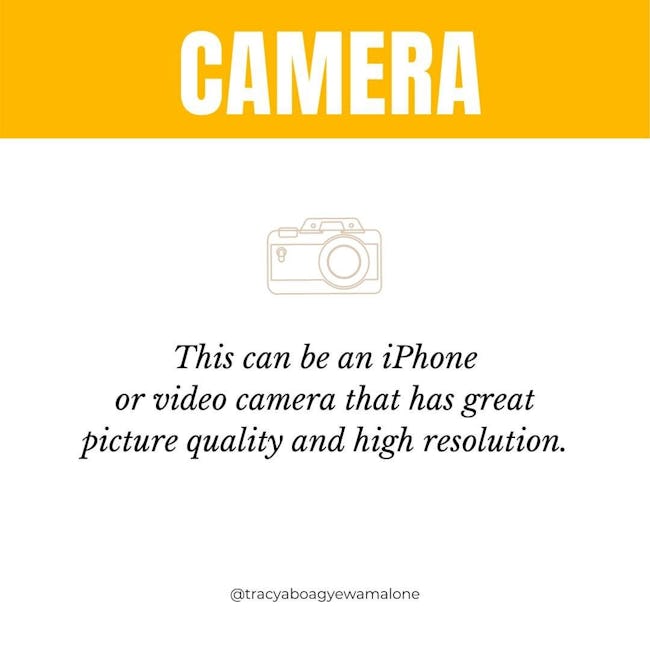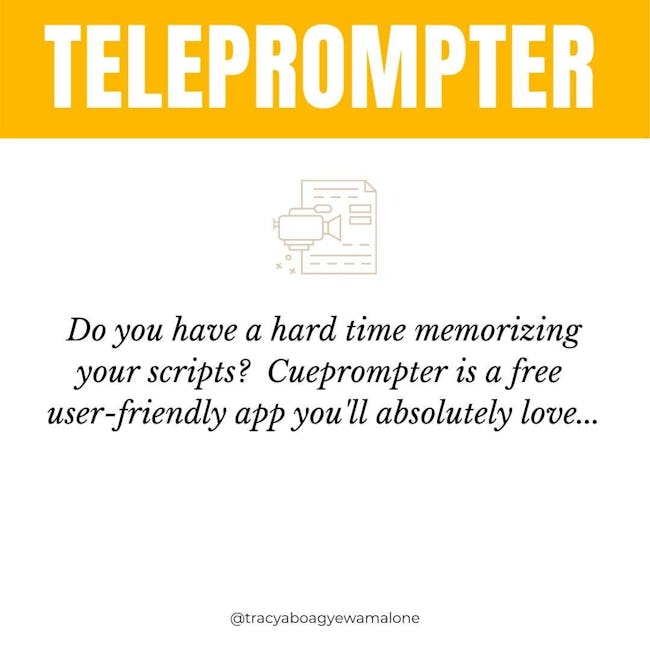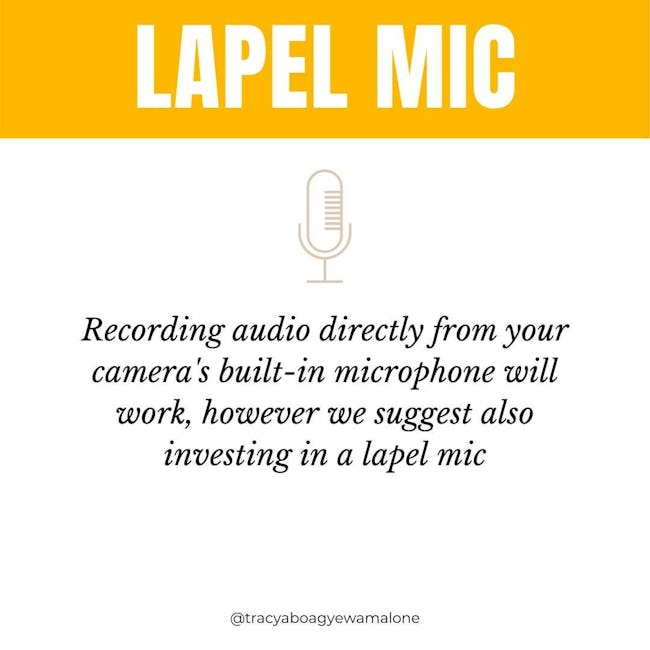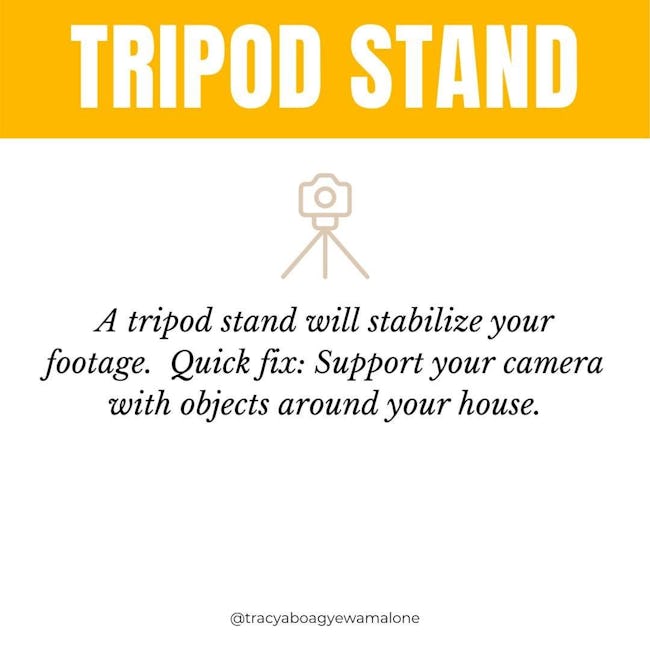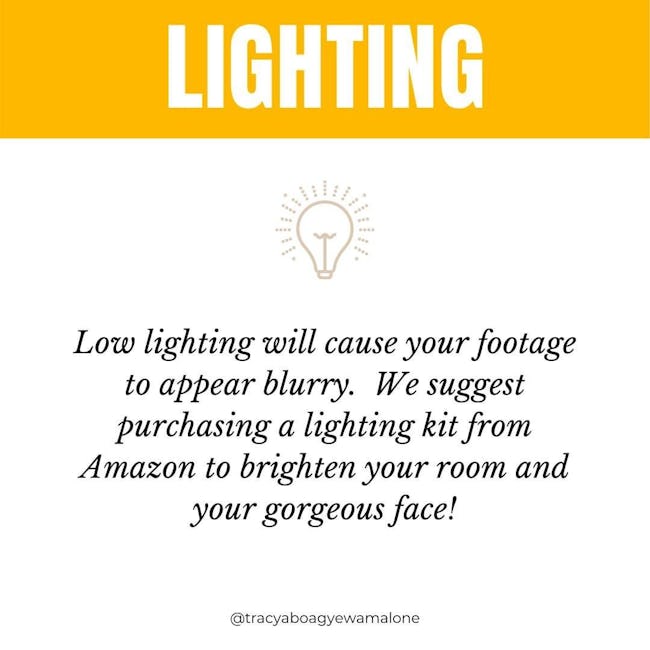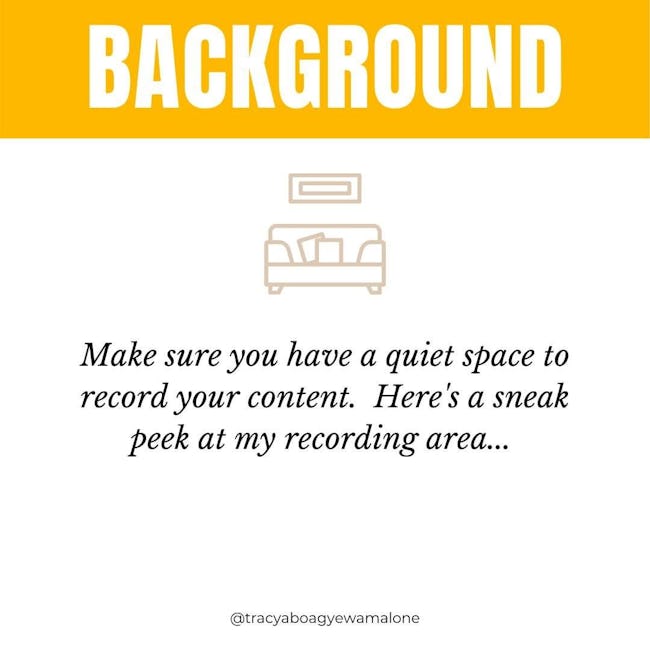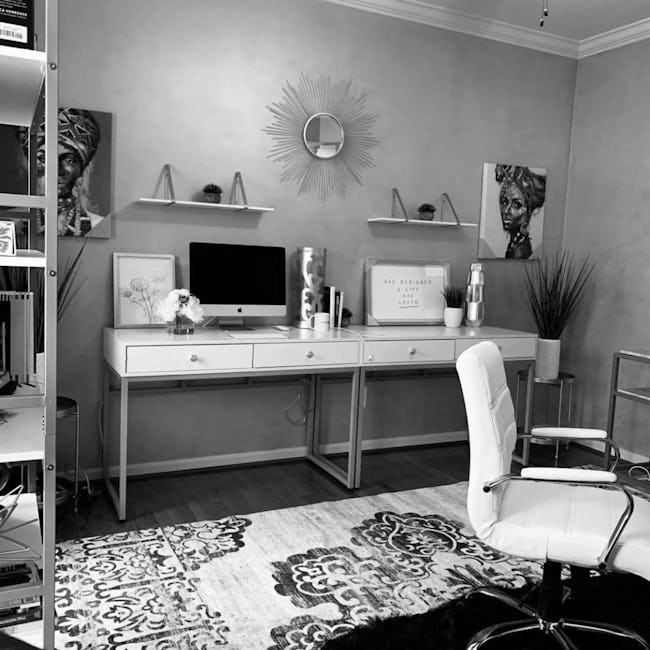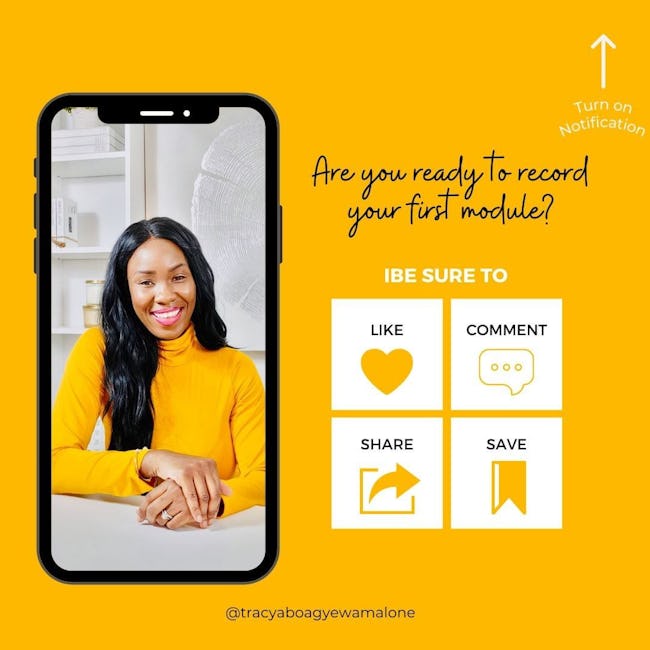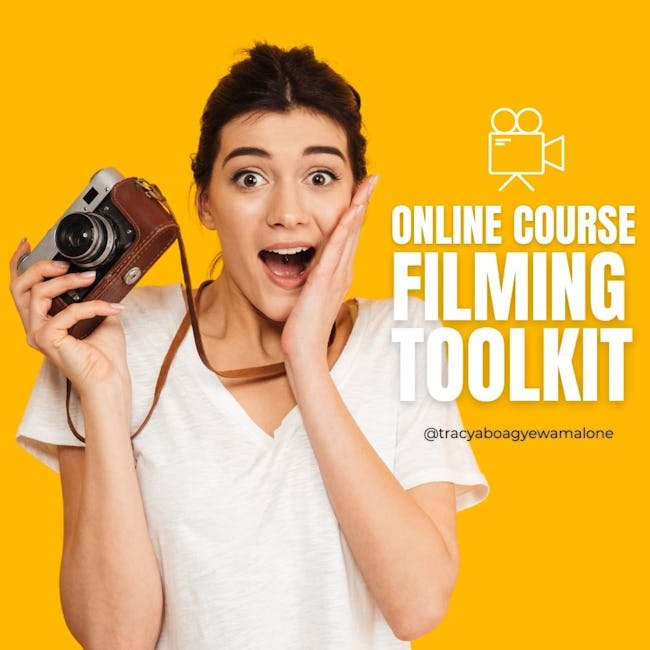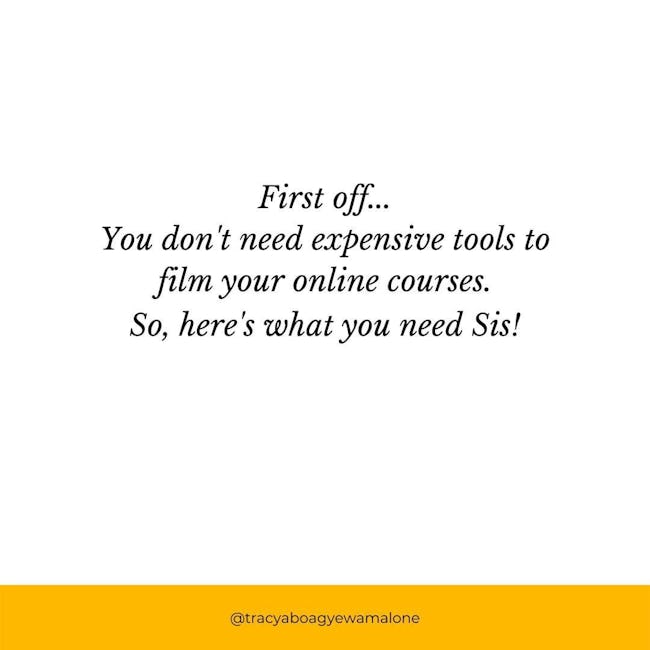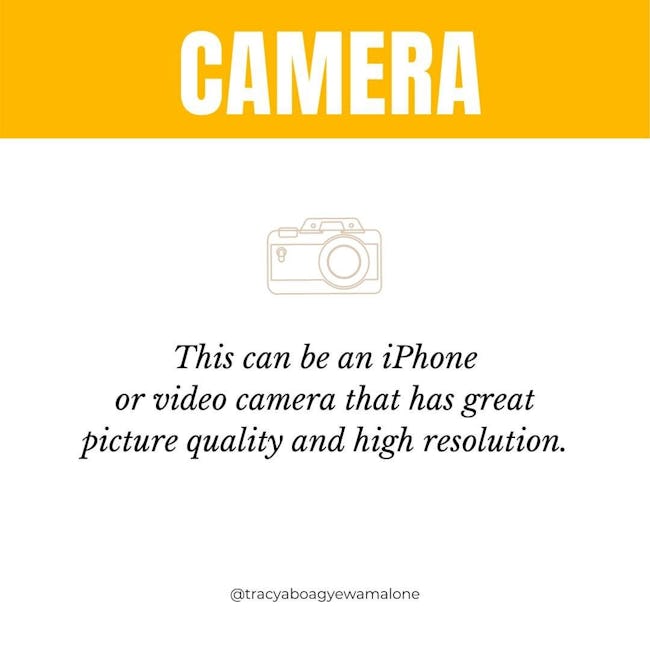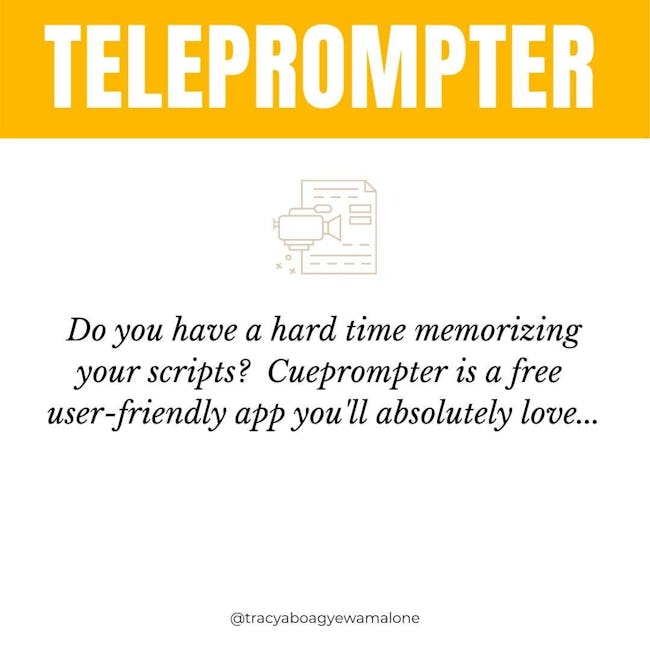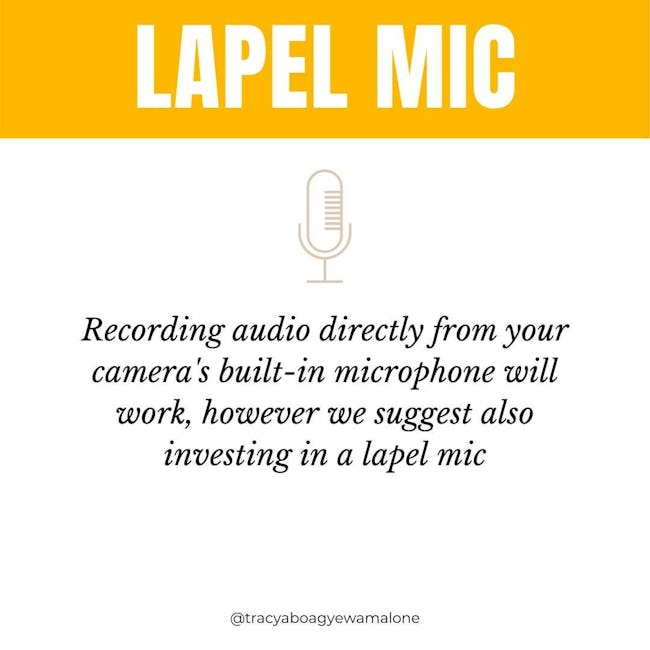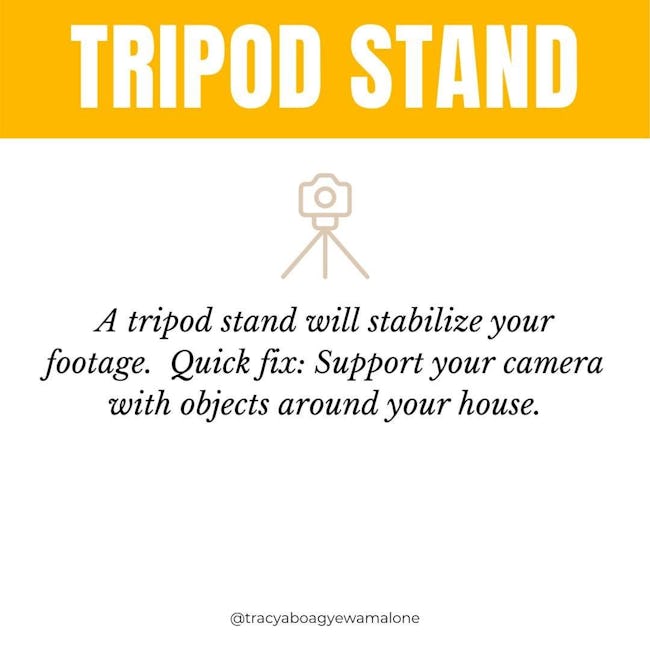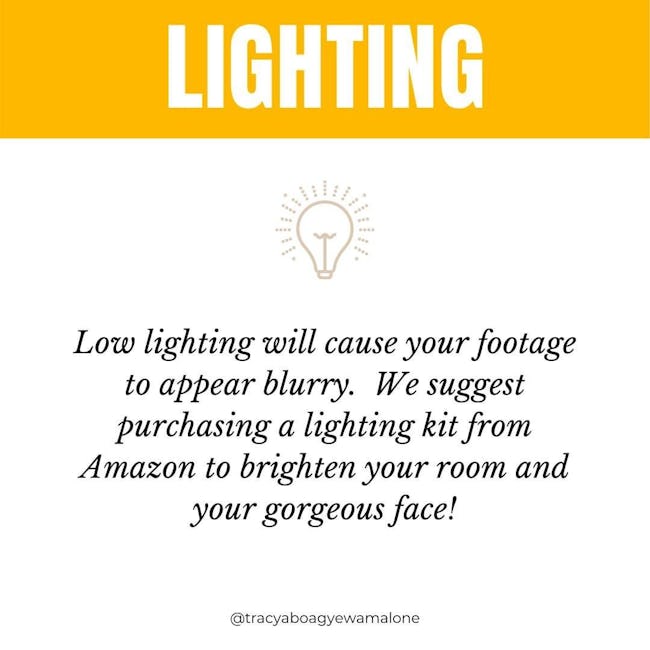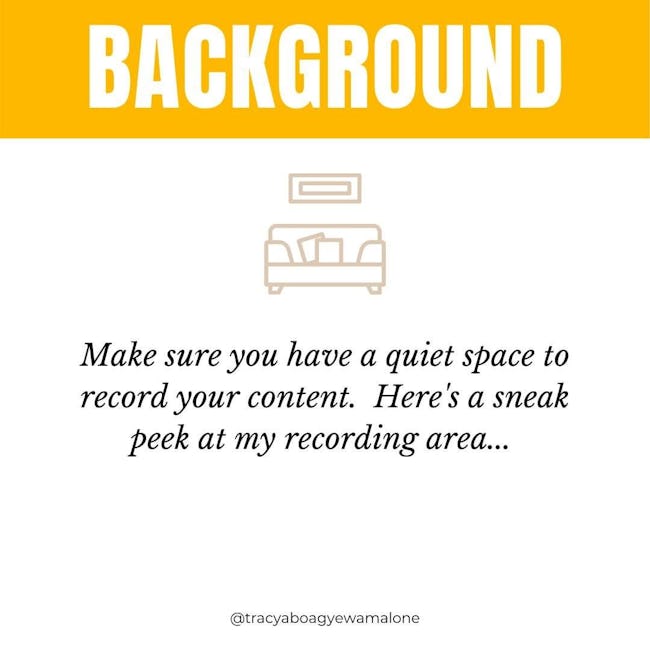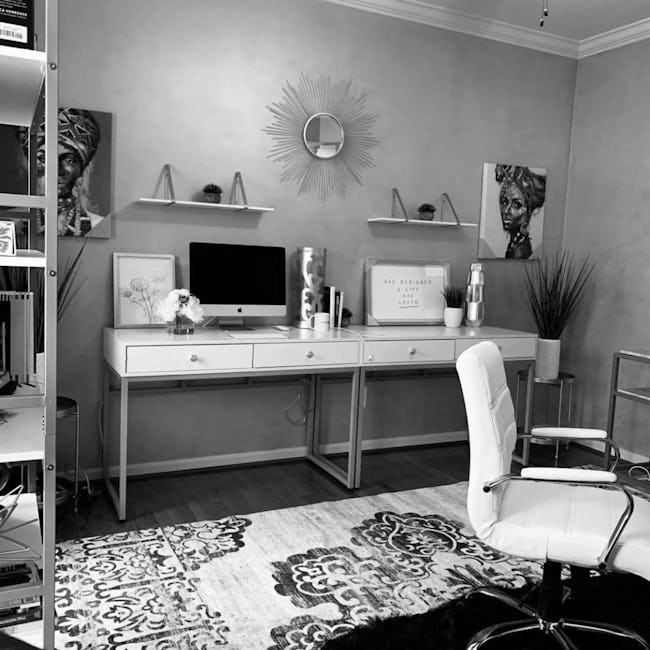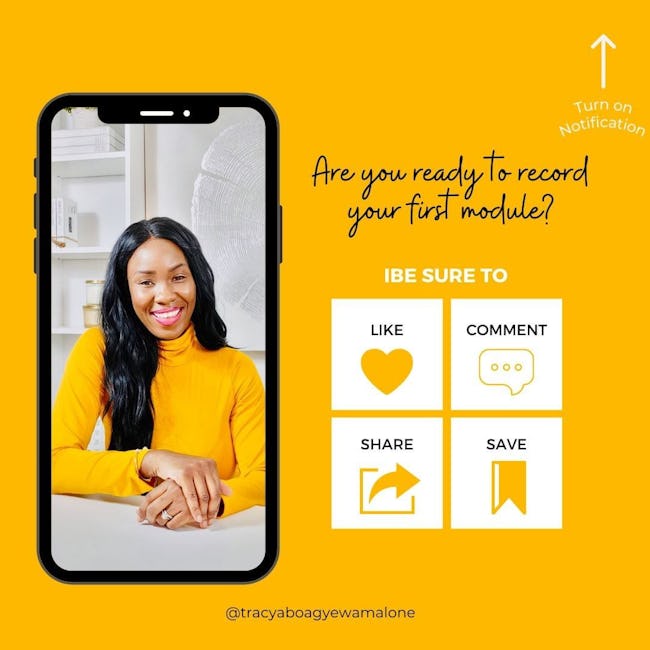 Online Course Filming Toolkit
First off... You don't need expensive tools to film your online courses. So, here's what you need sis!
1. Camera
This can be an iPhone or video camera that has great picture quality and high resolution.
2. Teleprompter
Do you have a hard time memorizing your scripts? Cueprompter is a free user-friendly app you'll absolutely love...
3. Lapel Mic
Recording audio directly from your camera's built-in microphone will work, however we suggest also investing in lapel mic
4. Tripod Stand
A tripod stand will stabilize your footage. Quick fix: Support your camera with objects around your house.
5. Lighting
Low lighting will cause your footage to appear blurry. We suggest purchasing a lighting kit from Amazon to brighten your room and your gorgeous face!
6. Background
Make sure you have a quite space to record your content. Here's a sneak peek at my recording area...
Are you ready to record your first module?
More booklets by Tracy Aboagyewa Malone
More Teaching & Academics booklets
Your recently viewed booklets
See all booklets