Booklet
NPM Commands You Should Know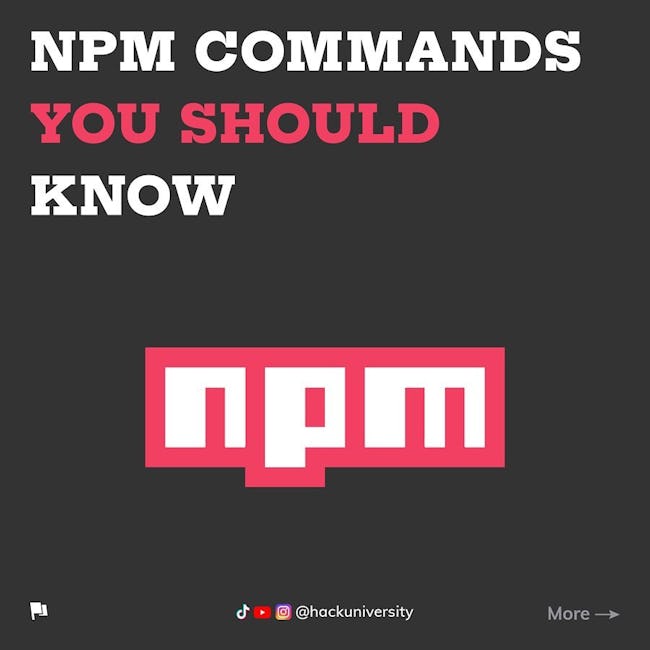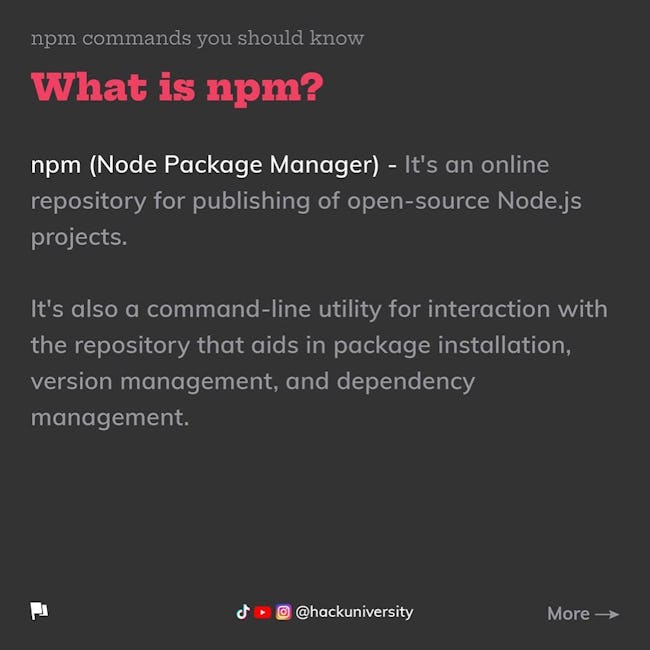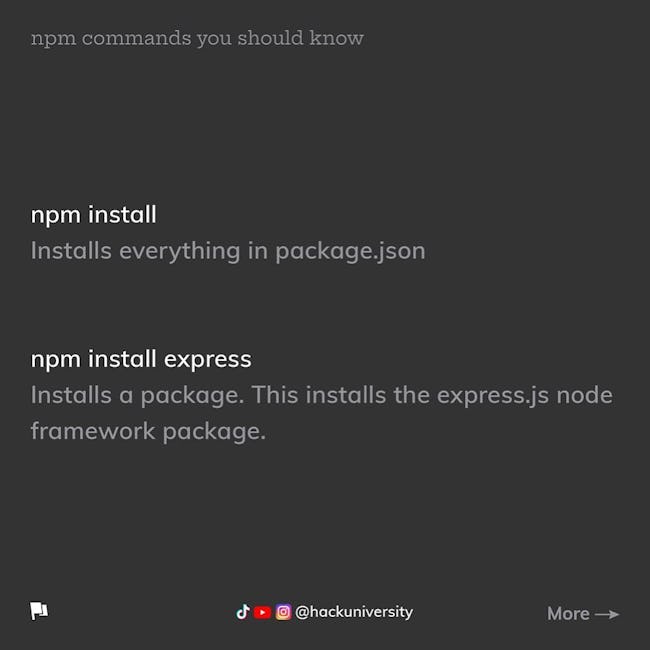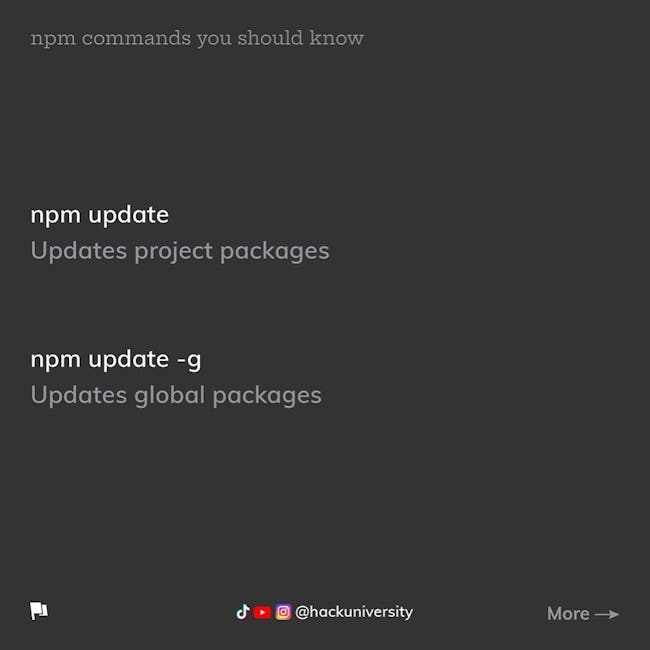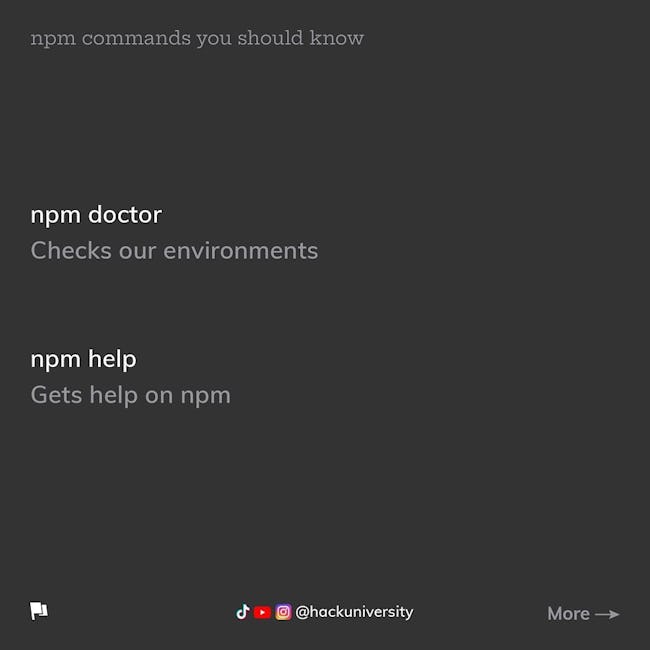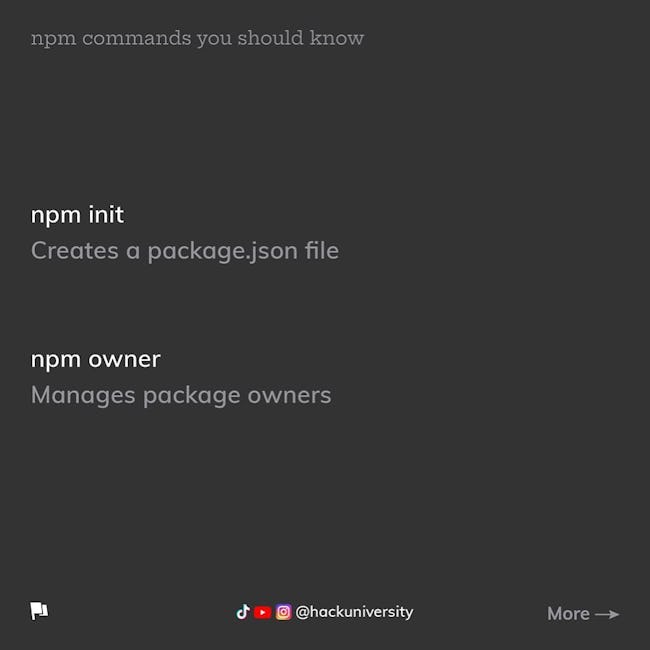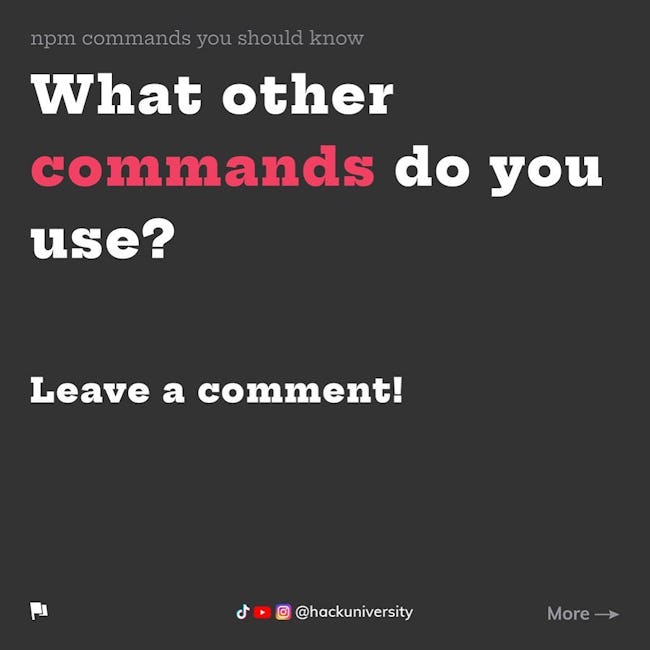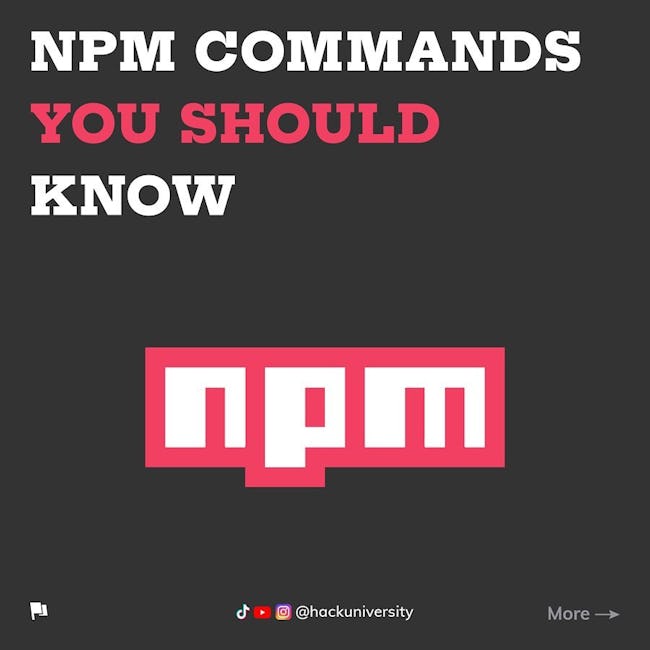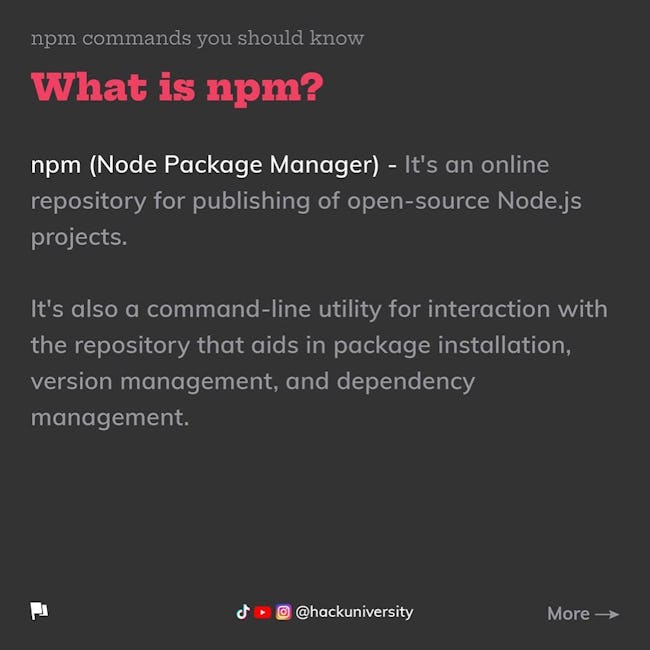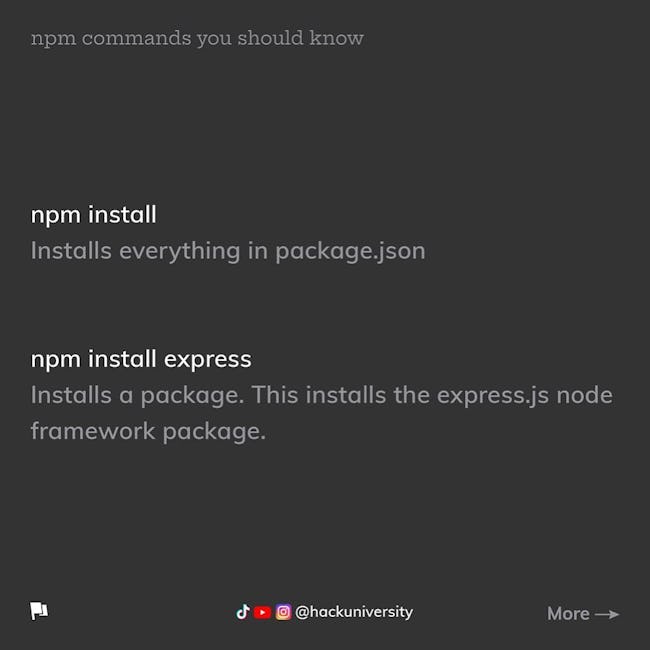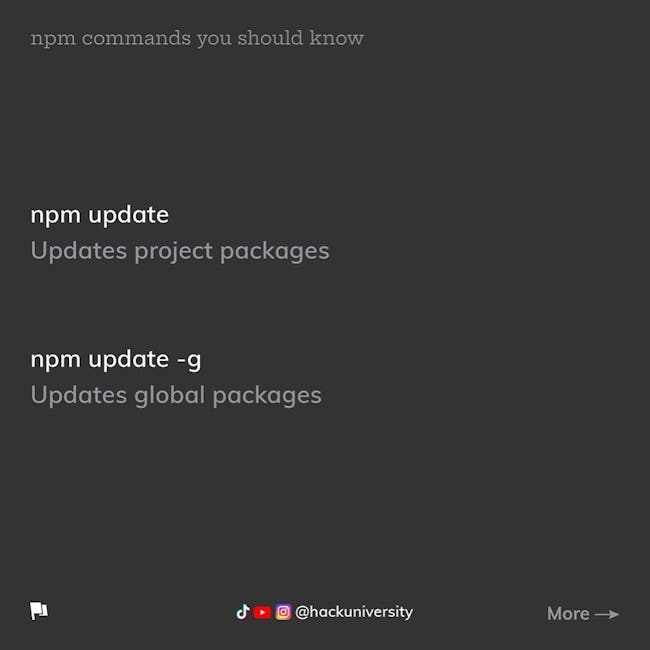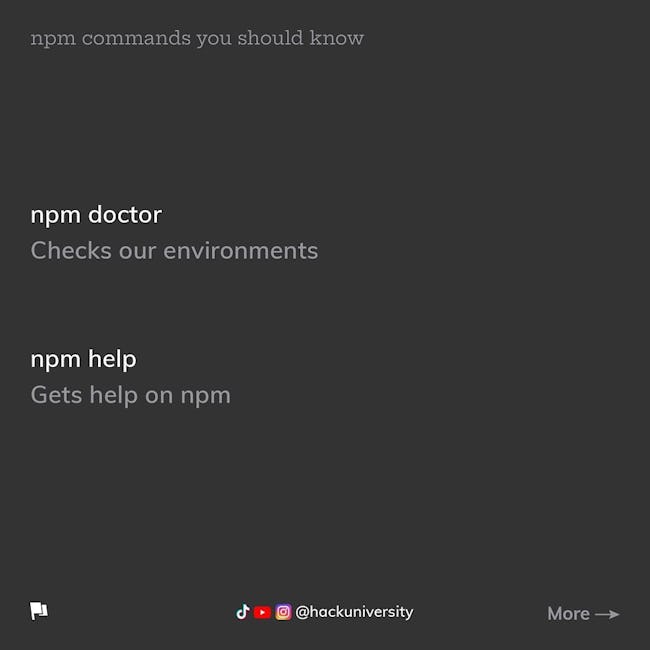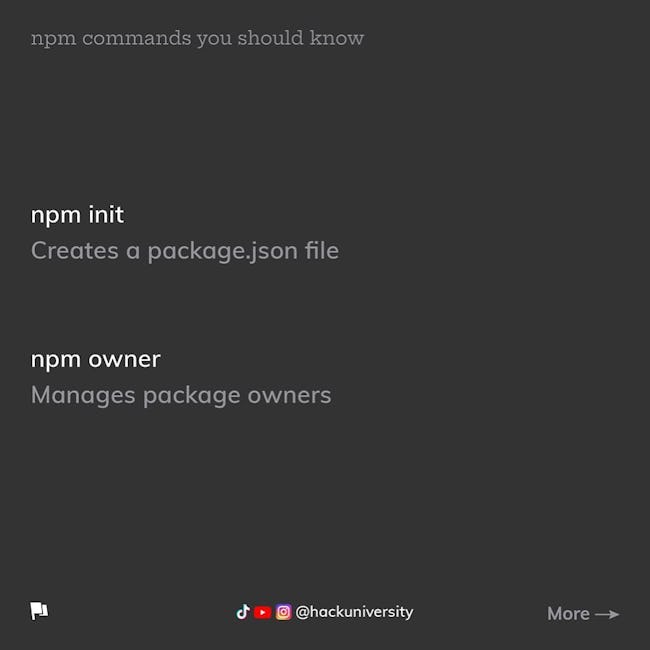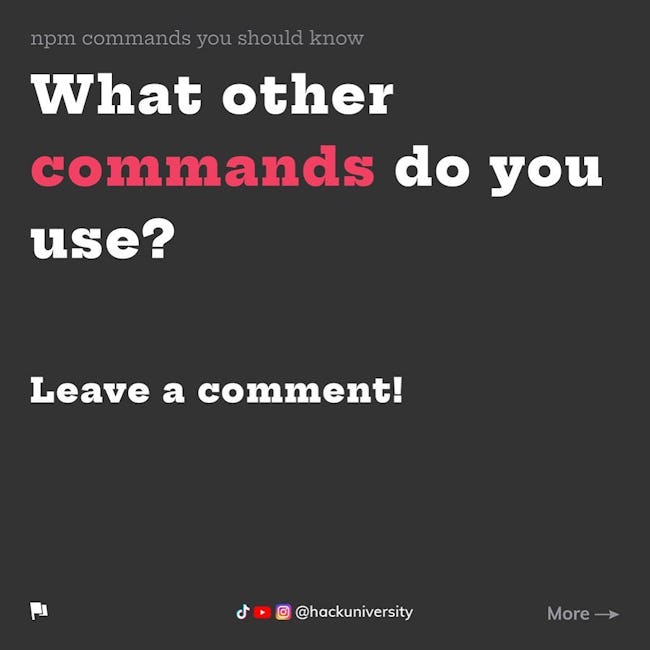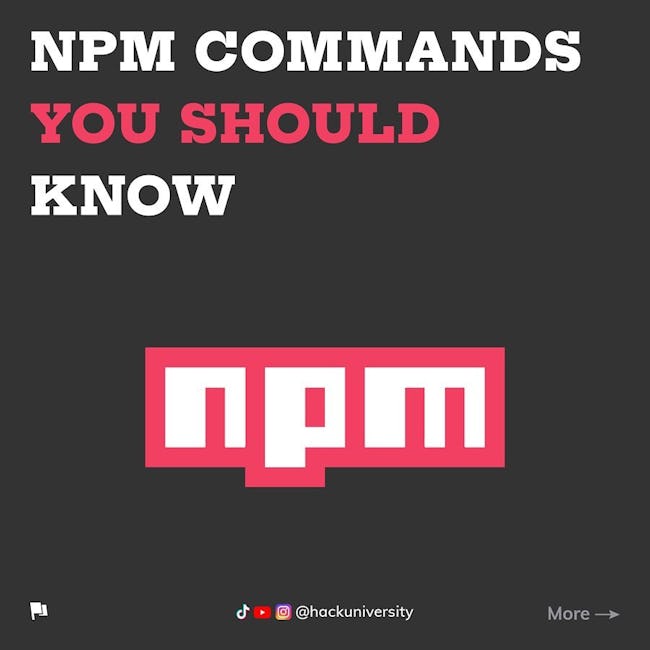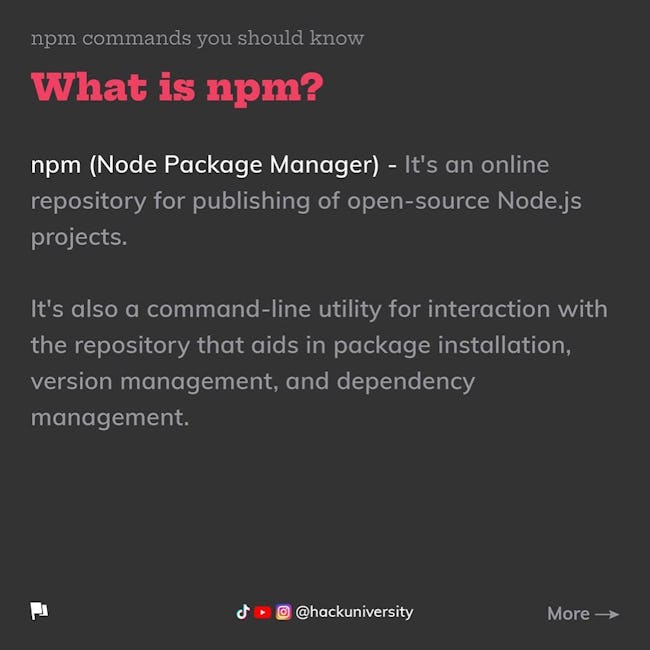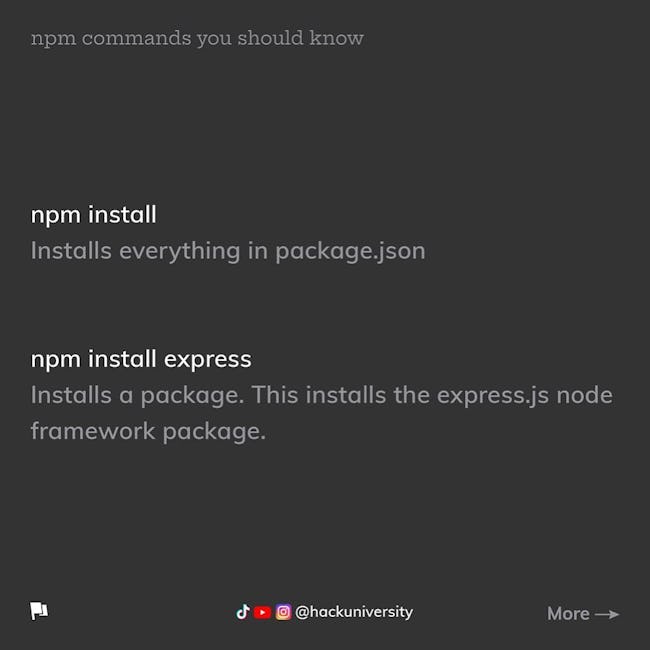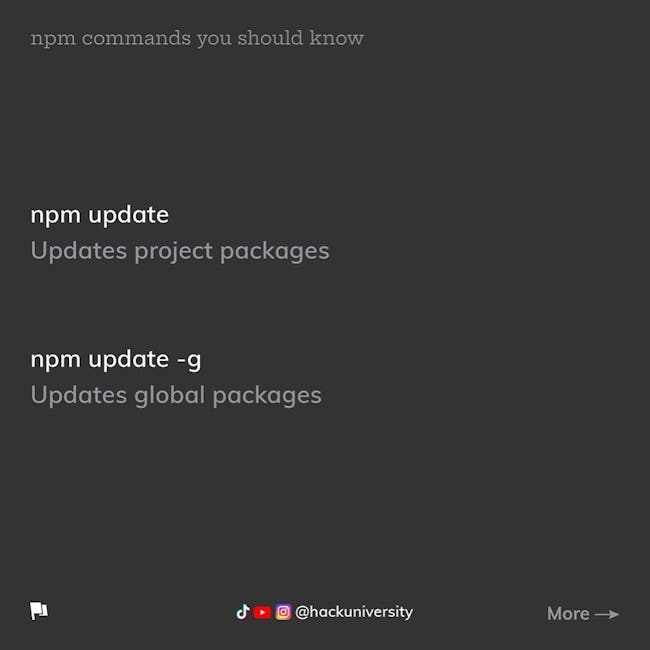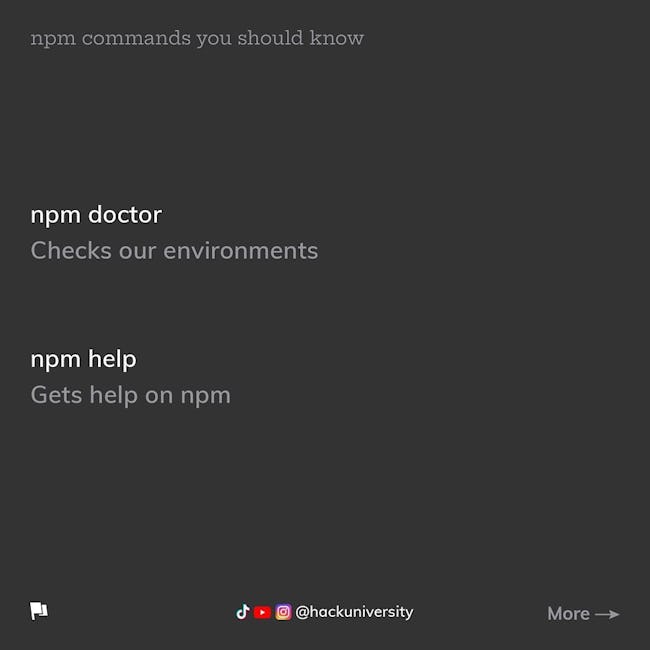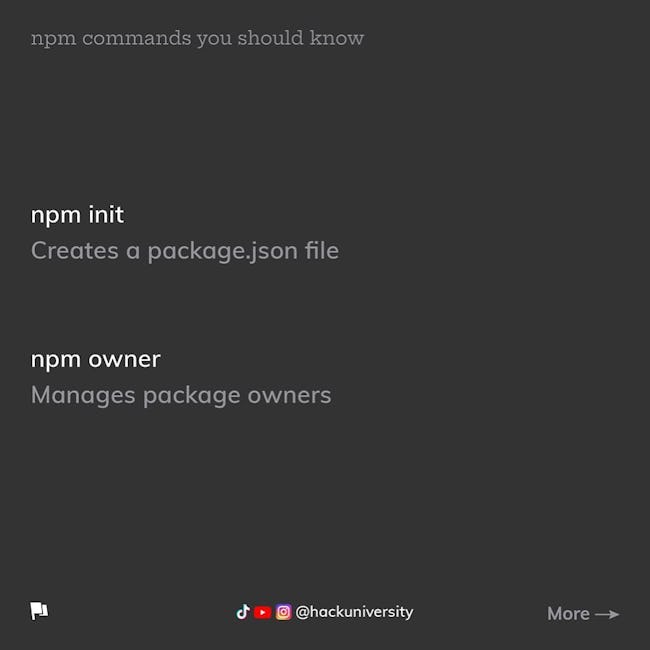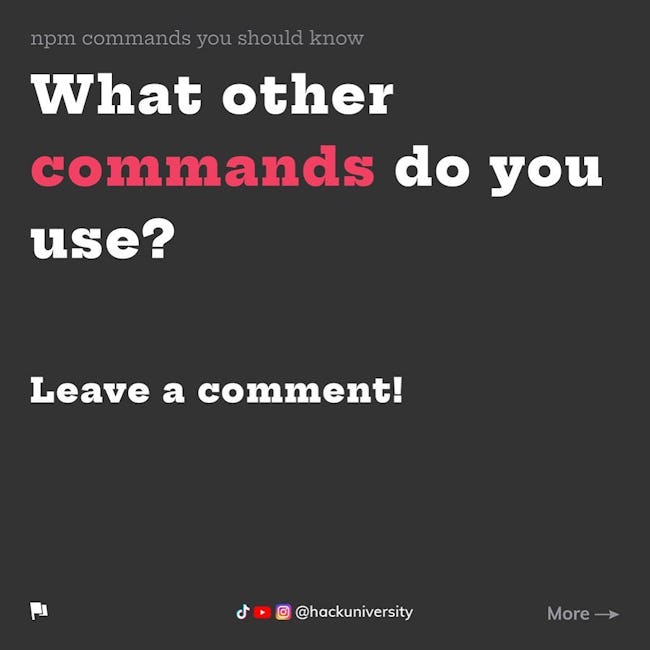 Npm Commands You Should Know
What is npm?
- npm (node package manager) - it's an online repository for publishing of open-source Node.JS PROJECTS.
It's also a command-line utility for with that repository that aids in package installation, version management, and dependency management.
npm install
- install everything in package.json
npm install express
- installs a package. this installs the express.js node framework package.
npm update
- updates project packages
npm update-g
- updates global packages
npm ls
- lists packages
npm outdated
- checks for outdated packages
npm doctor
- checks our environment
npm help
- gets help on nmp
npm init
- creates package.json file
npm owner
- manages package owners.
npm search
- searches for packages
npm version
- bumps a package version
What other commands do you use?
Leave comment!
More booklets by Hack University
More IT & Software booklets
Your recently viewed booklets
See all booklets