Booklet
Normal People vs Programmers Dictionary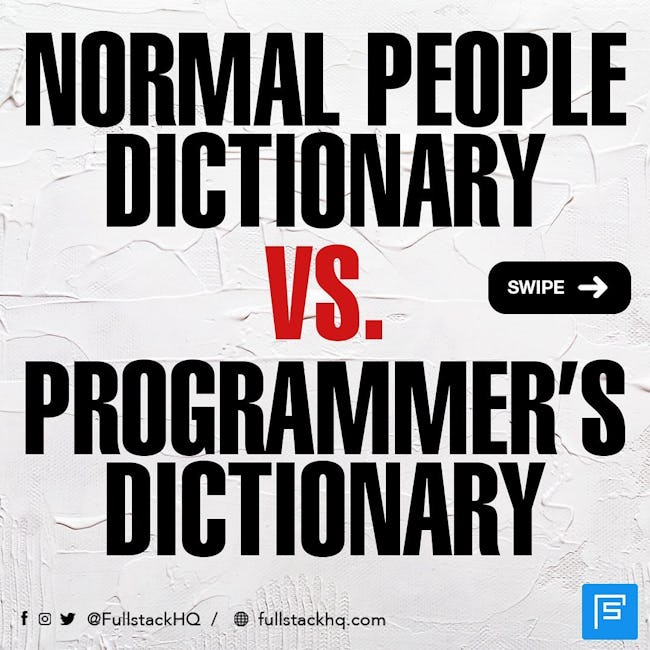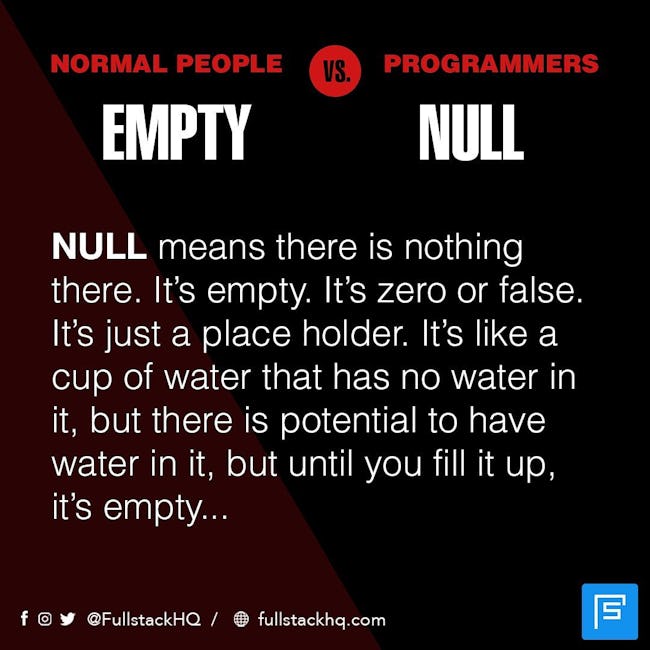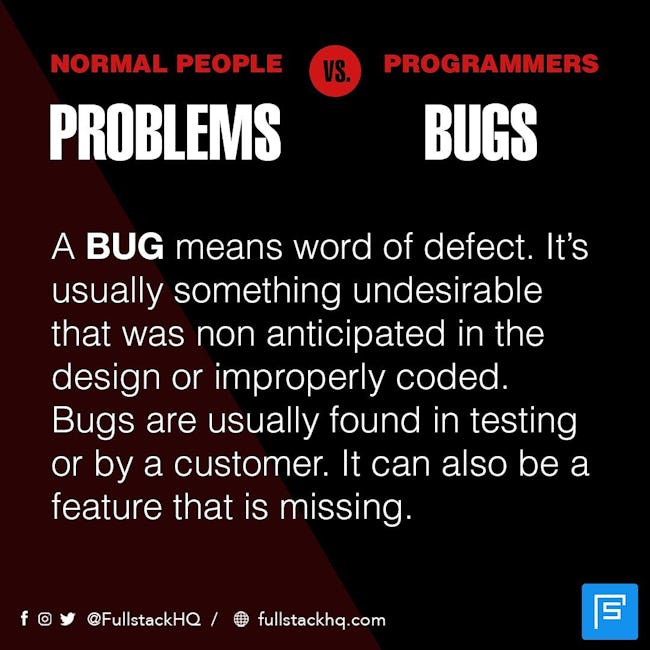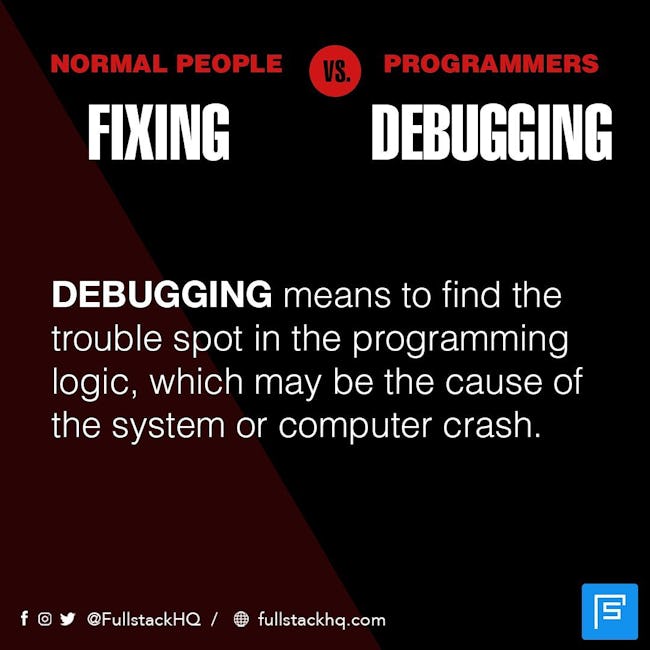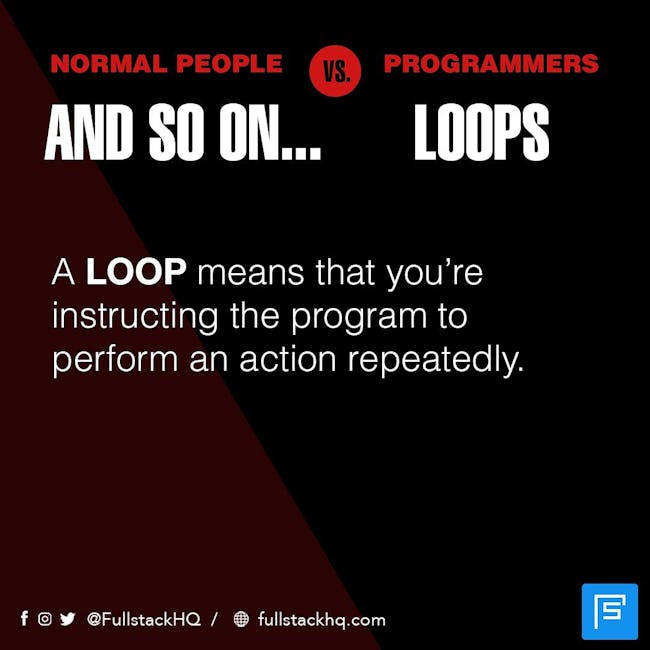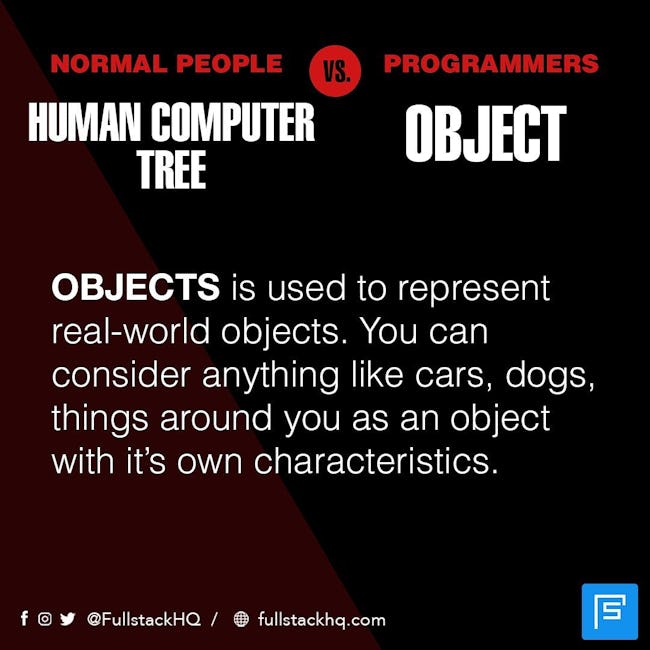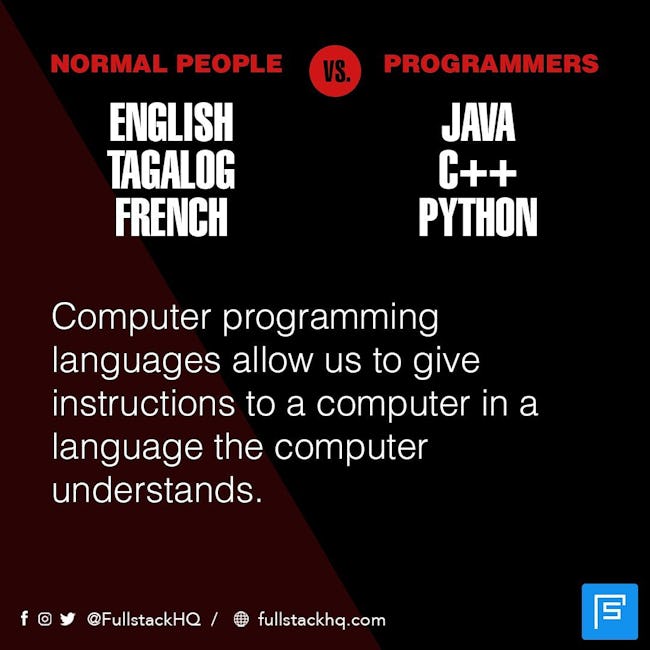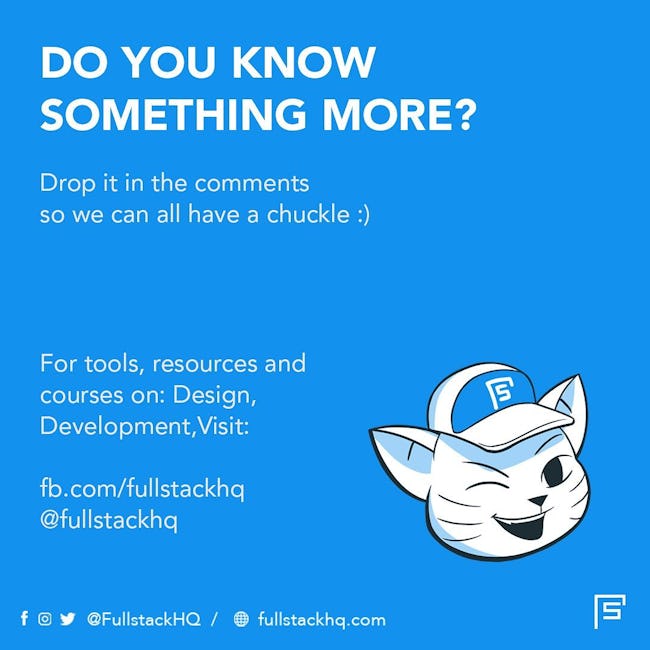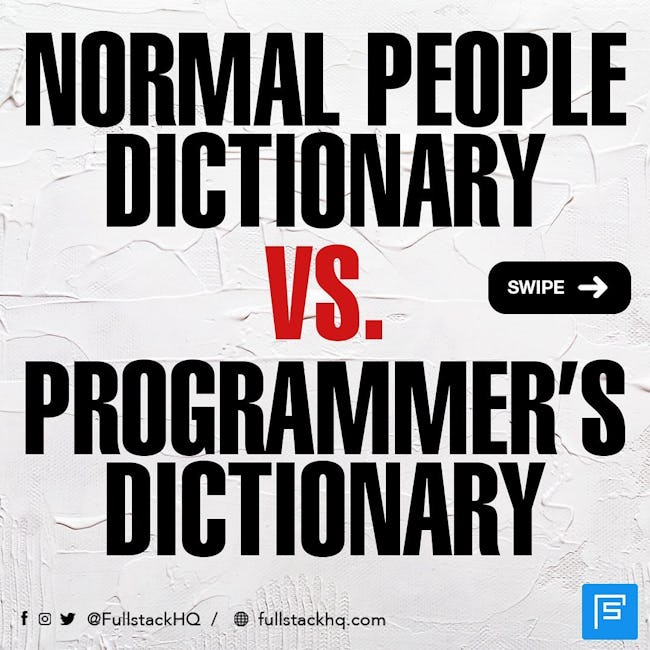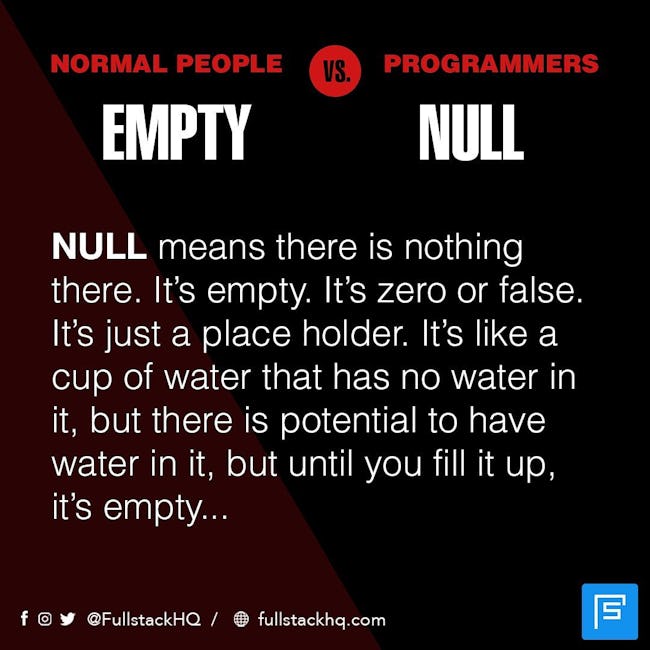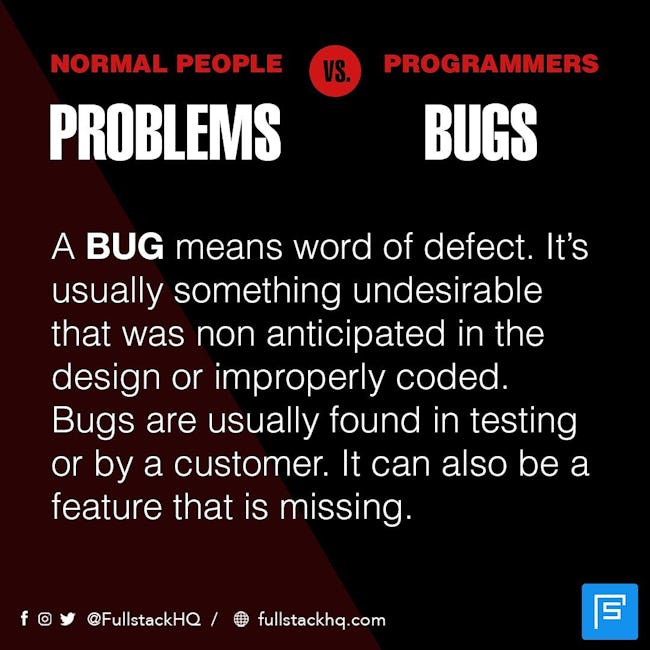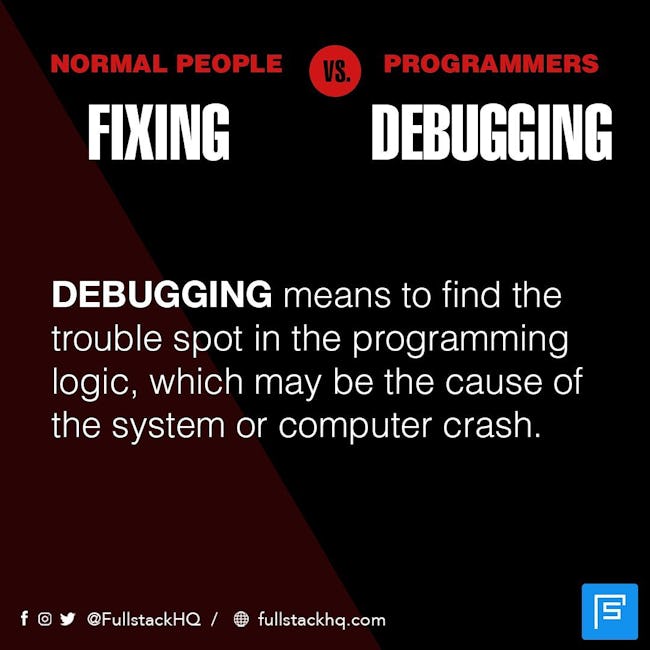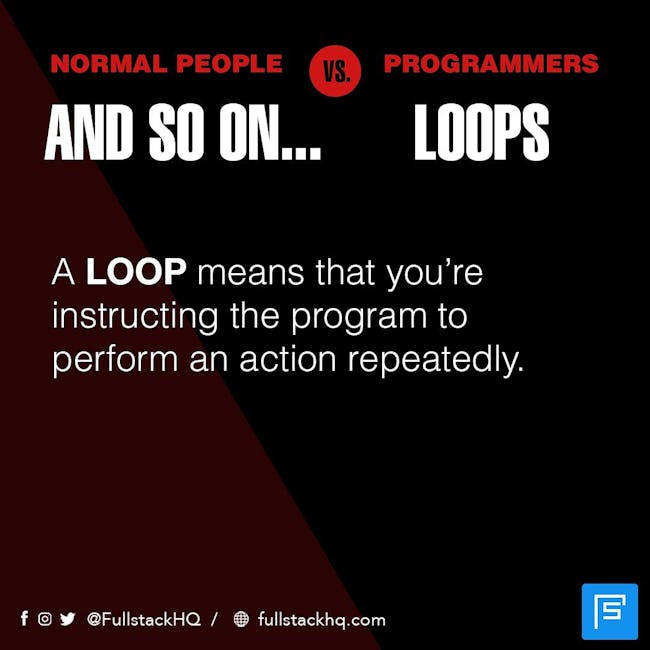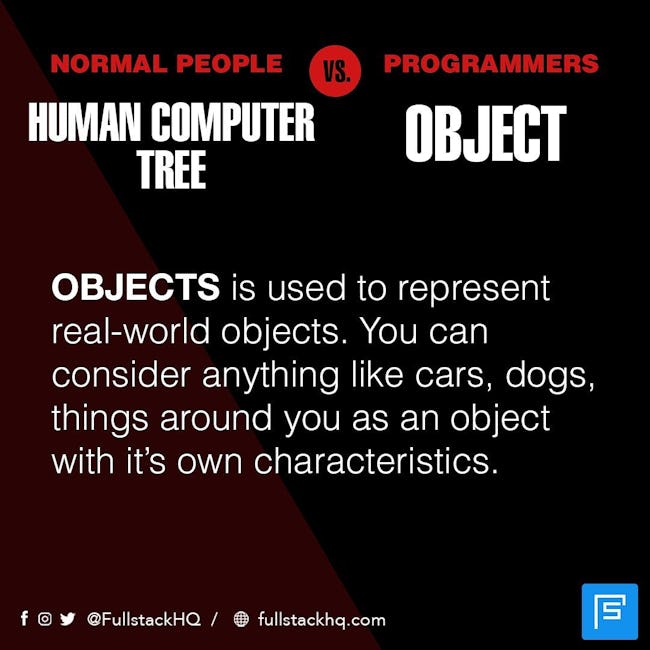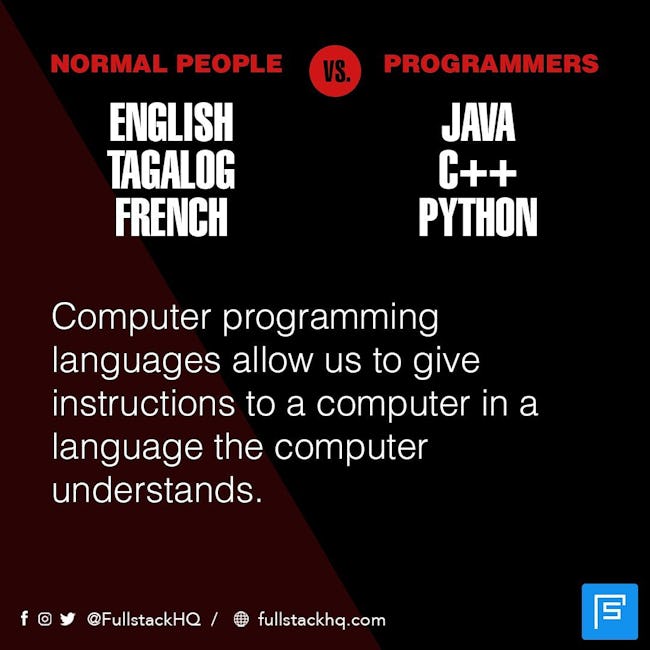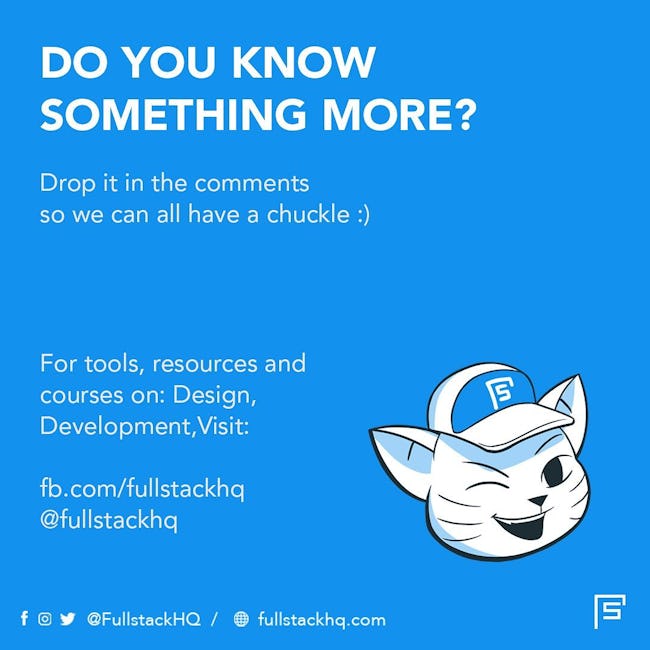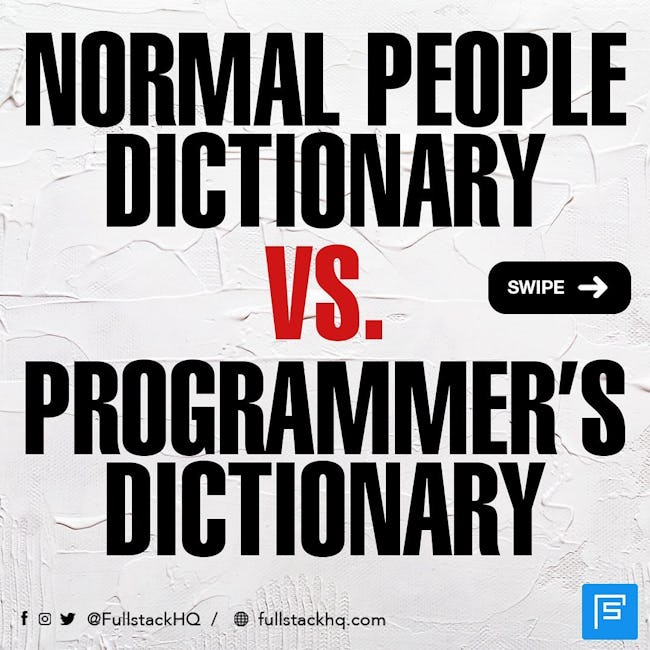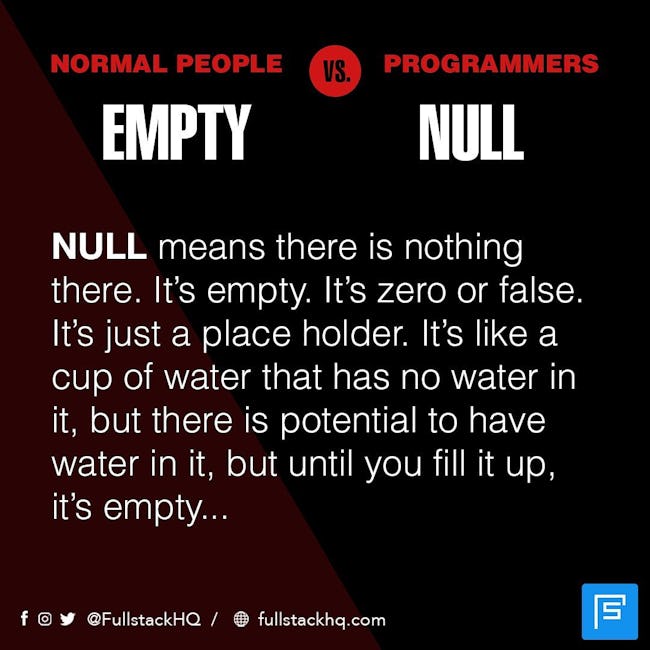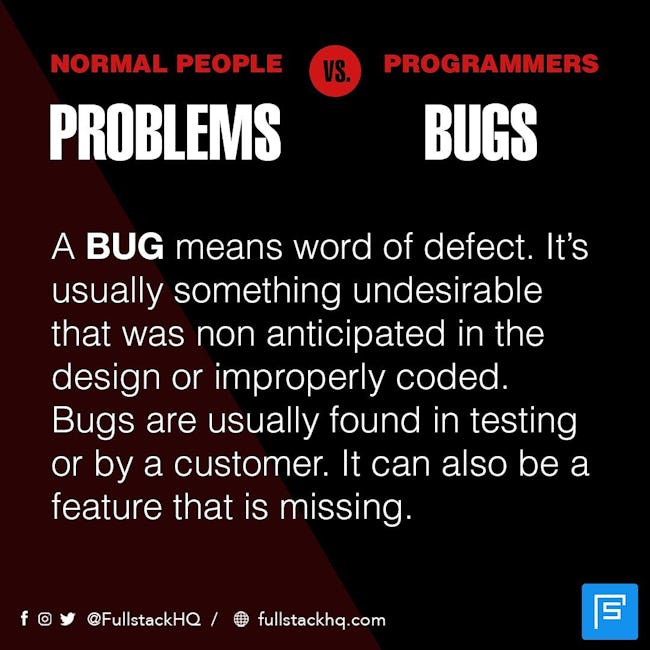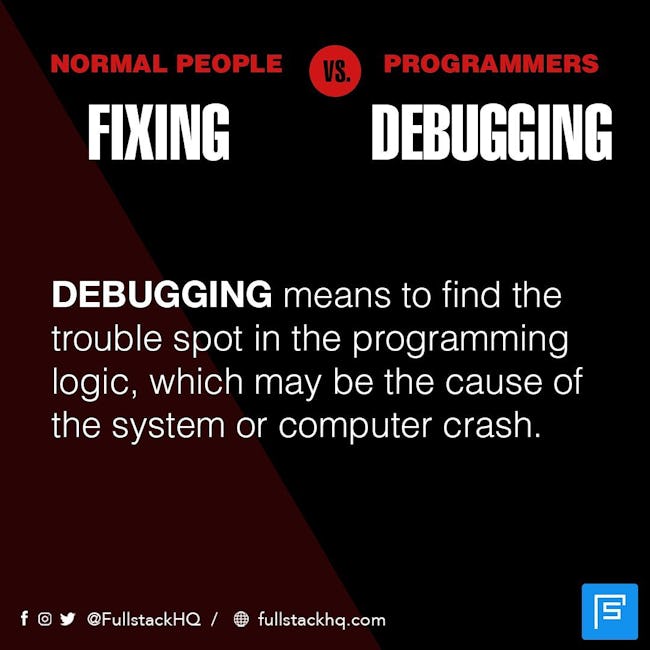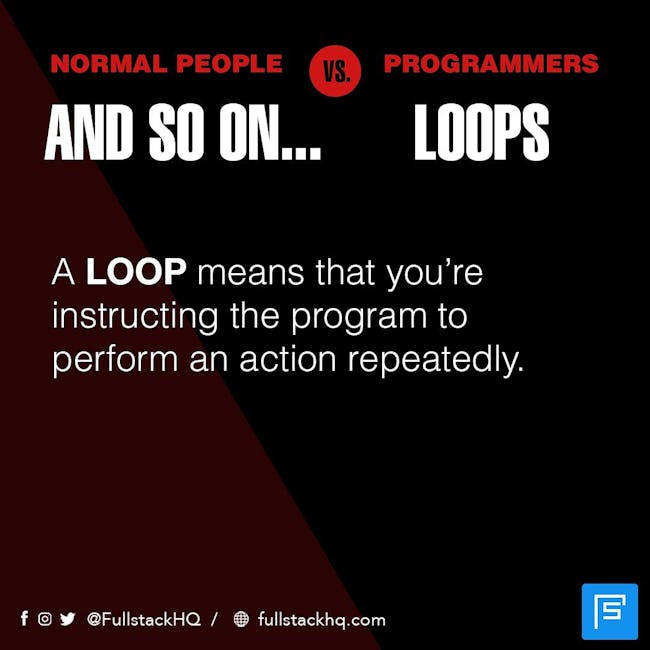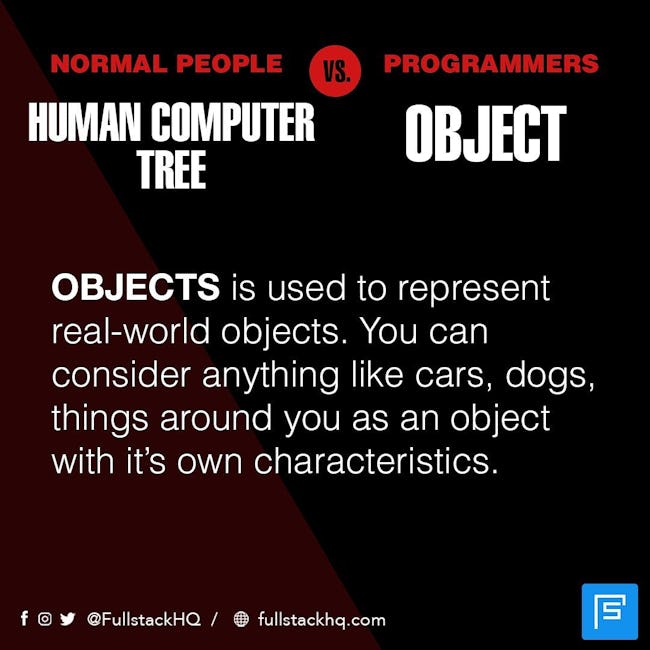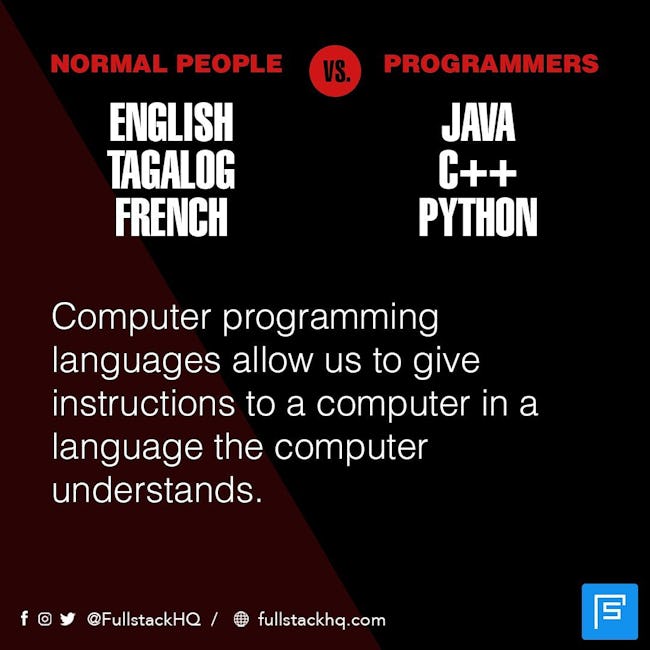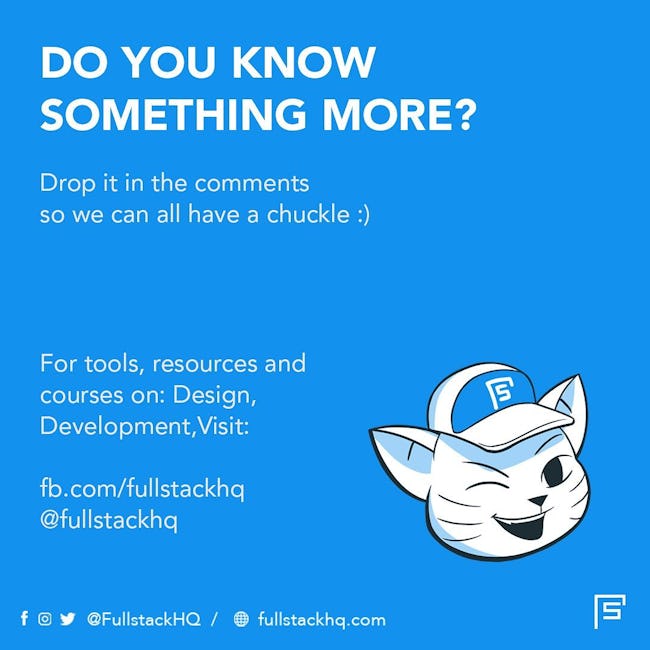 Normal People vs Programmers Dictionary
NULL means there is nothing there. It's empty. It's zero or false. It's just a place holder. It's like a cup of water that has no water in it, but there is potential to have water in it, but until you fill it up, it's empty...
A BUG means word of defect. It's usually something undesirable that was non anticipated in the design or improperly coded. Bugs are usually found in testing or by a customer. It can also be a feature that is missing.
DEBUGGING means to find the trouble spot in the programming logic, which may be the cause of the system or computer crash.
A LOOP means that you're instructing the program to perform an action repeatedly.
OBJECTS is used to represent real-world objects. You can consider anything like cars, dogs, things around you as an object with it's own characteristics.
Computer programming languages allow us to give instructions to a computer in a language the computer understands.
More booklets by Fullstack HQ
More Development booklets
Your recently viewed booklets
See all booklets