Booklet
never-do-free-work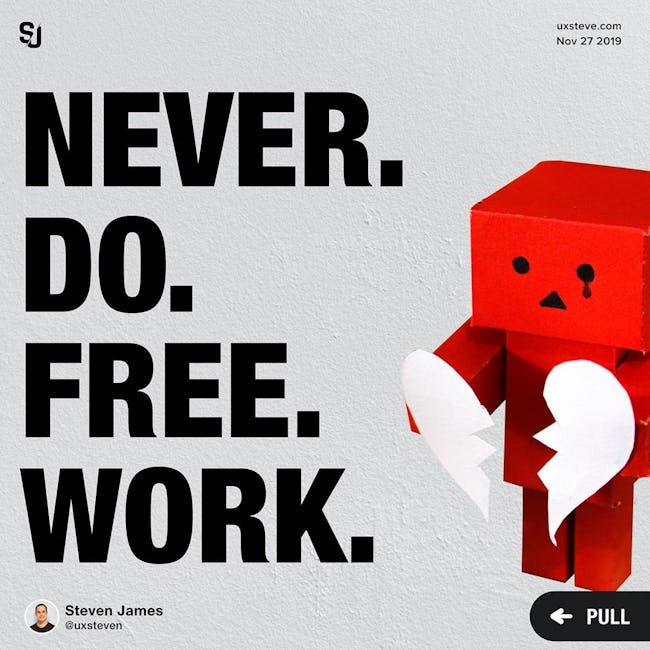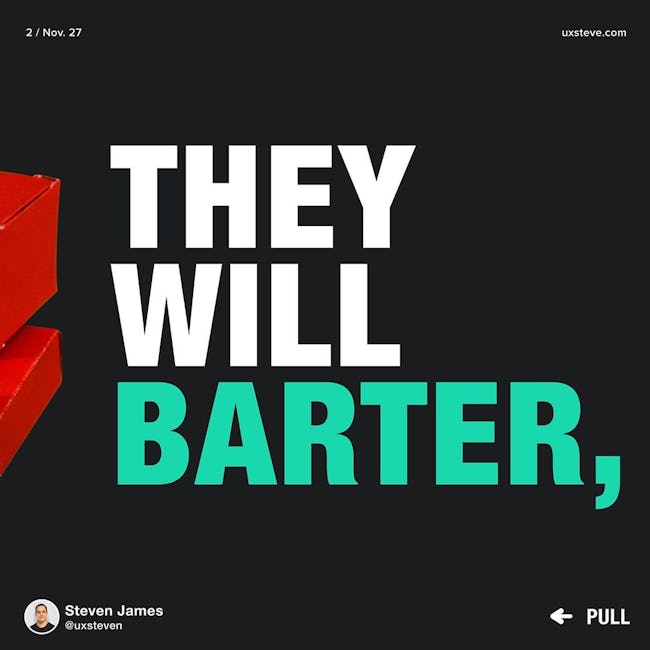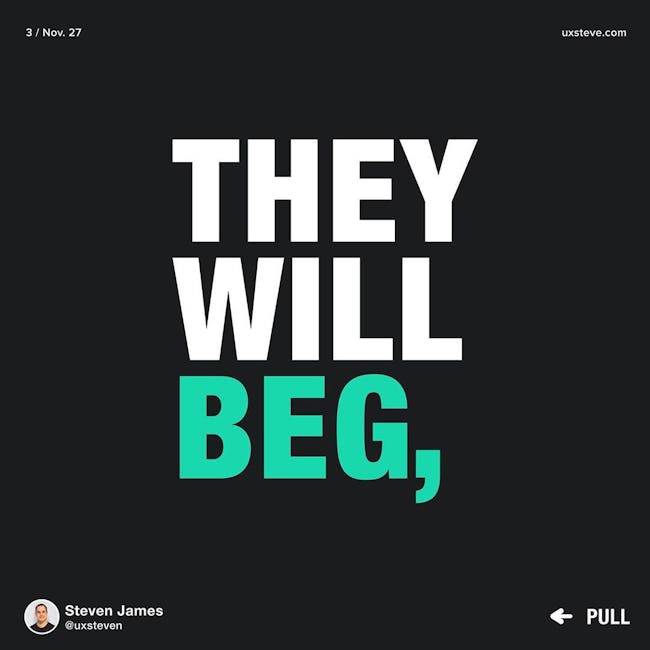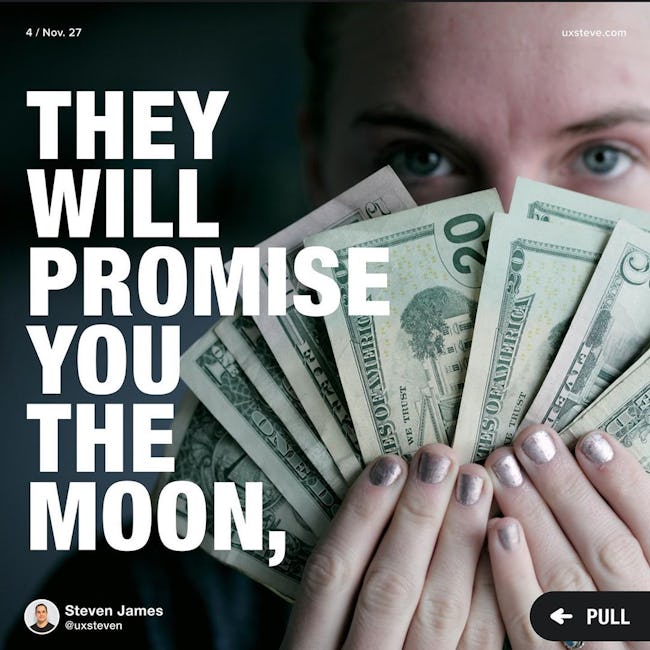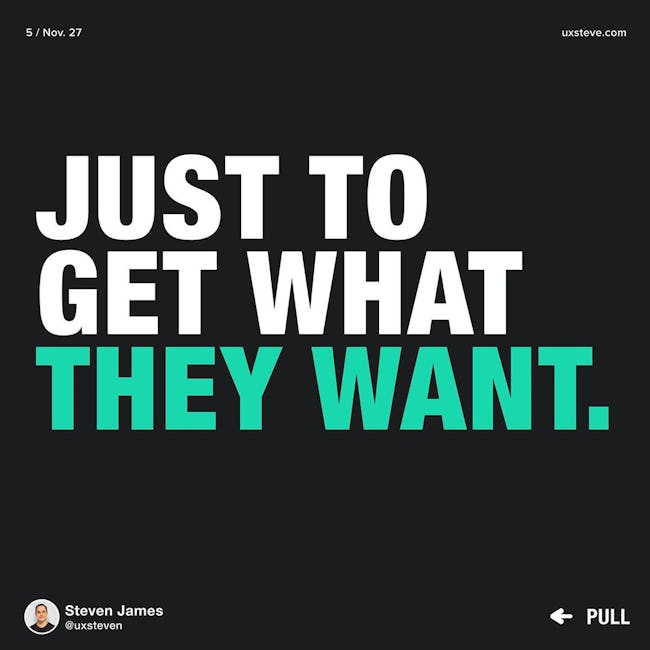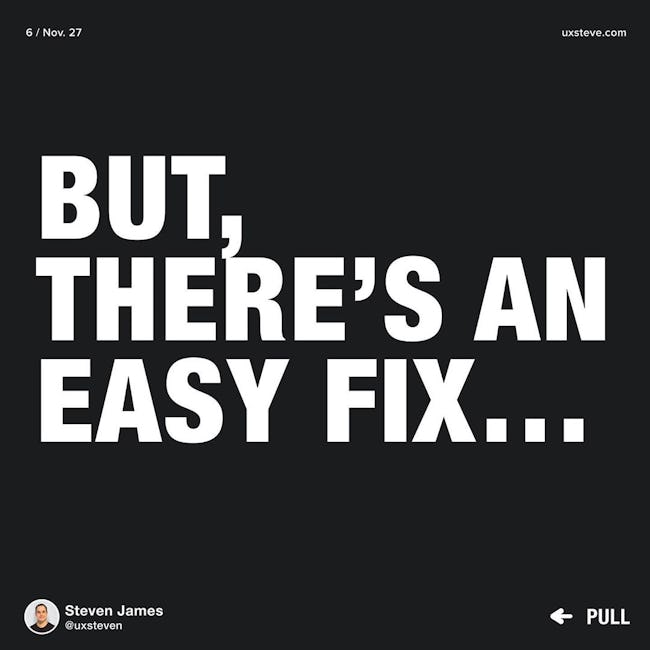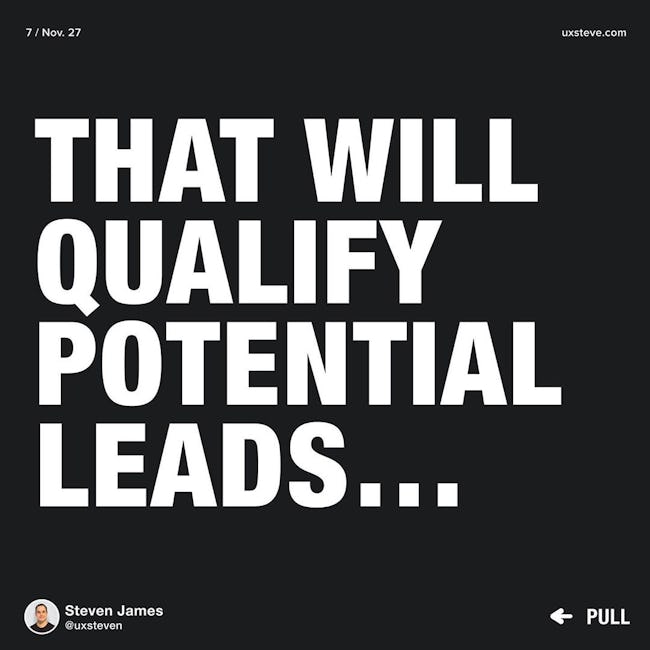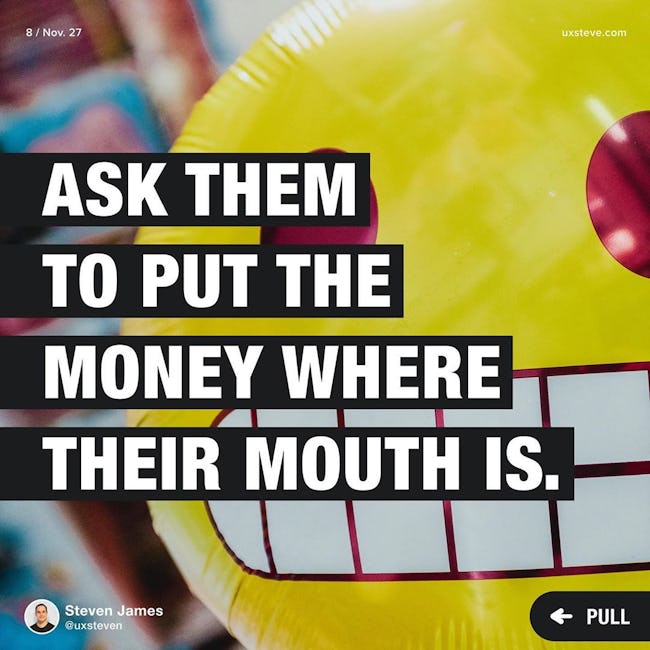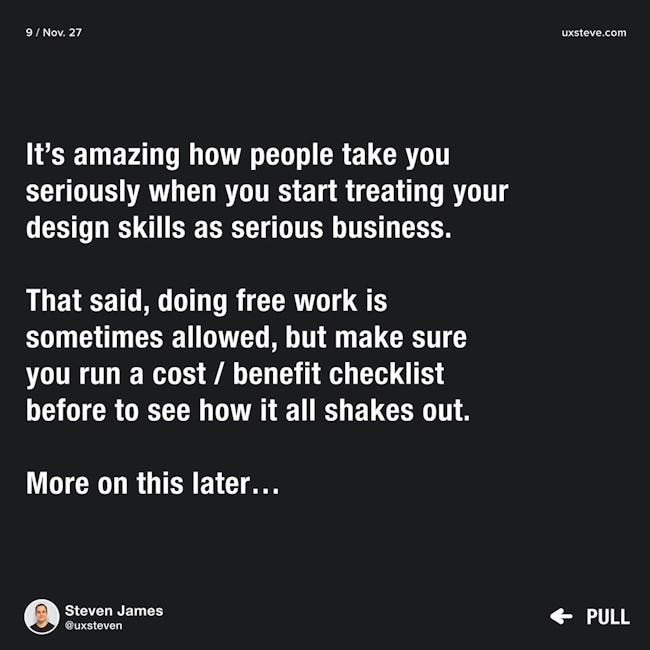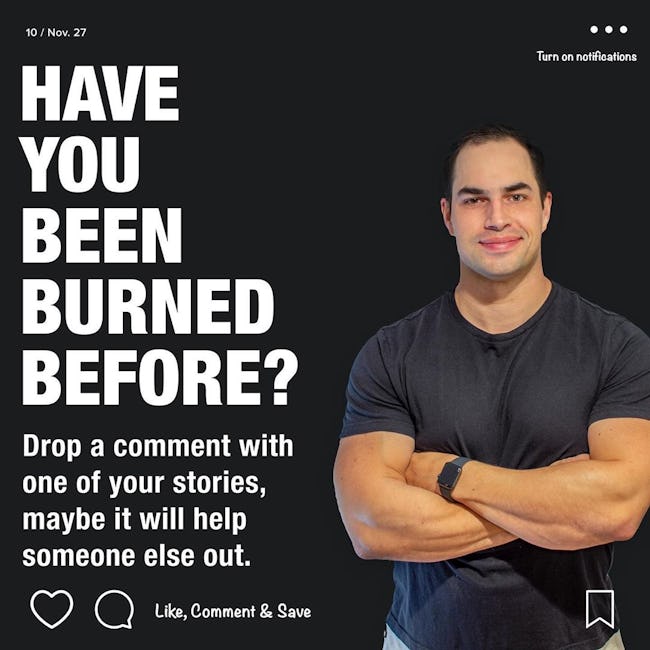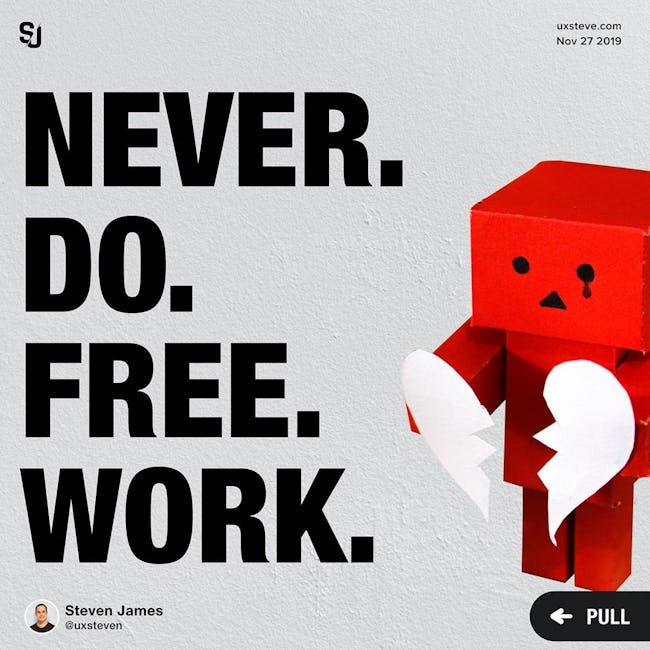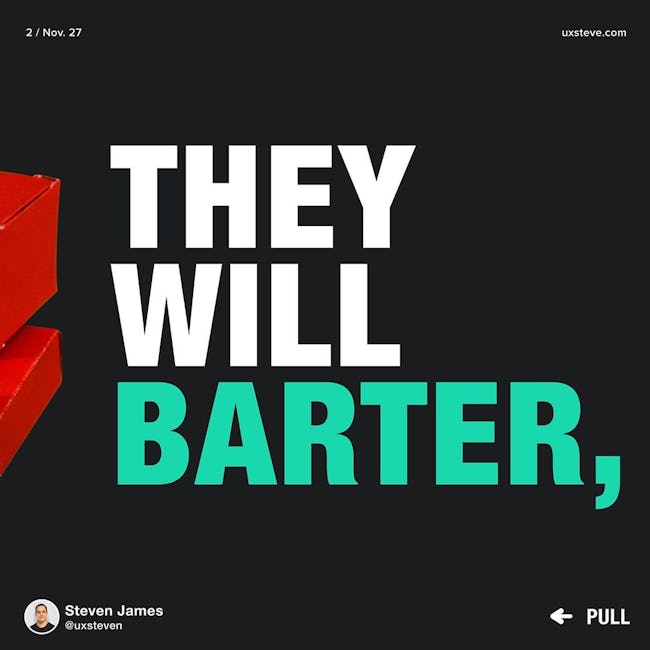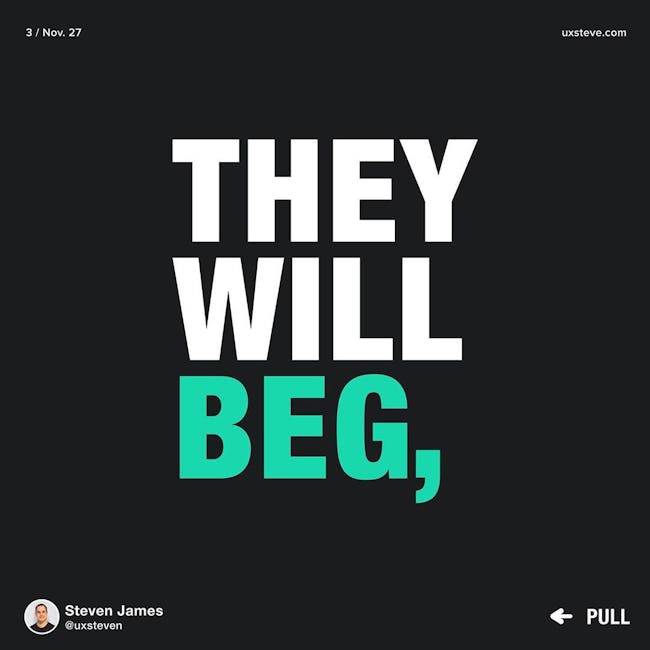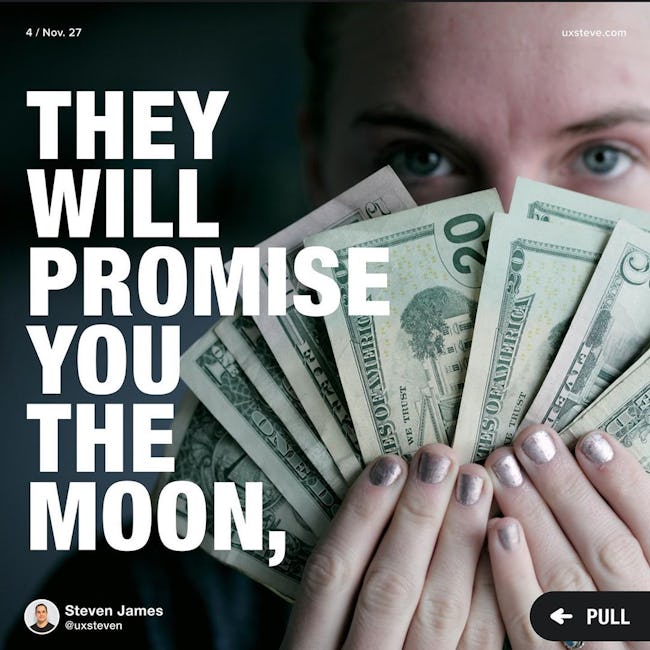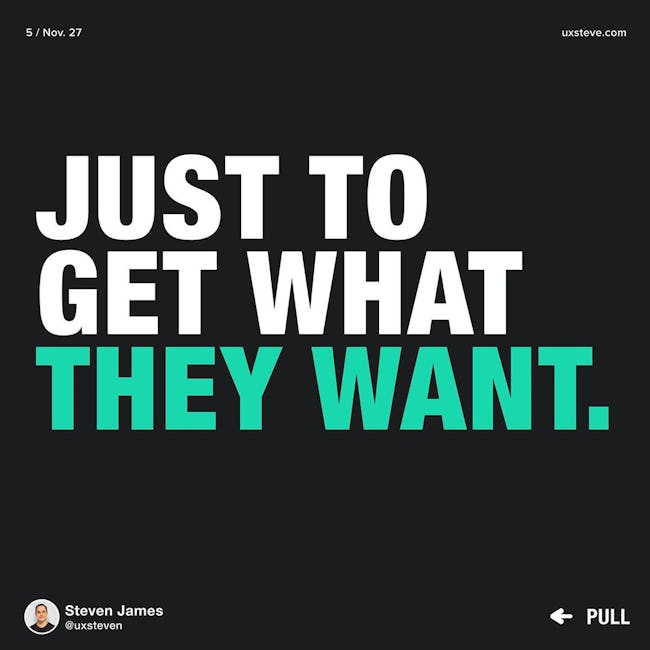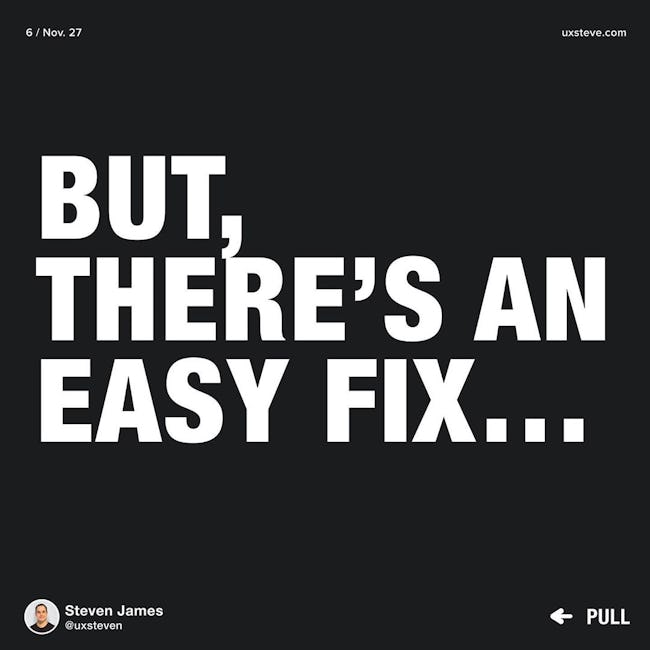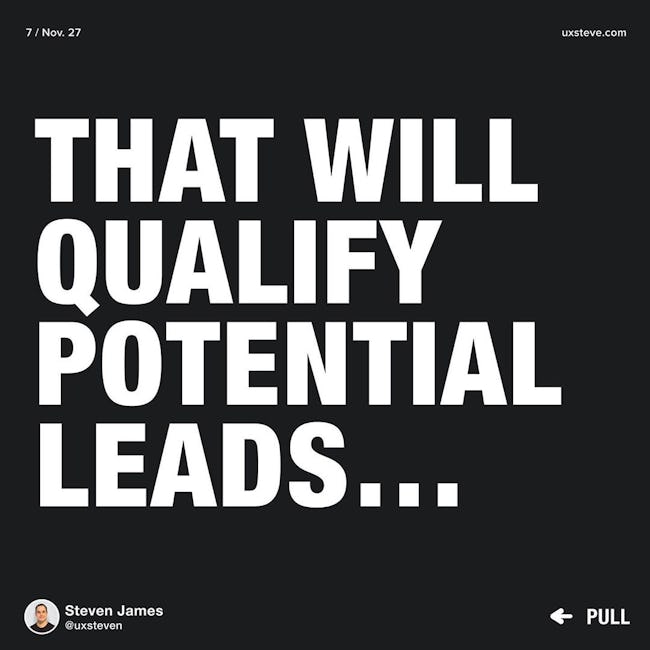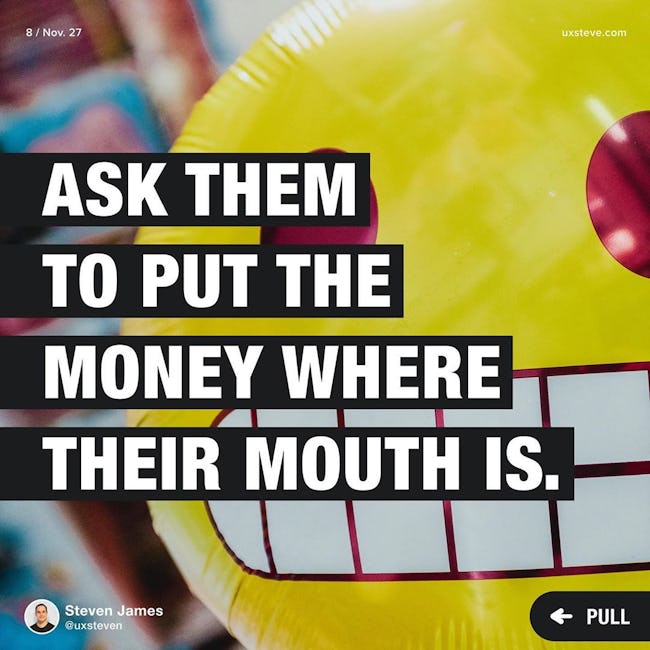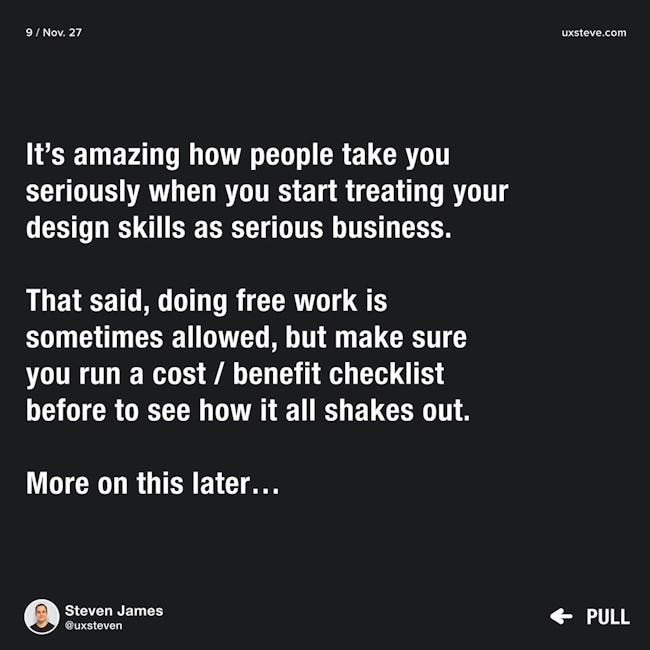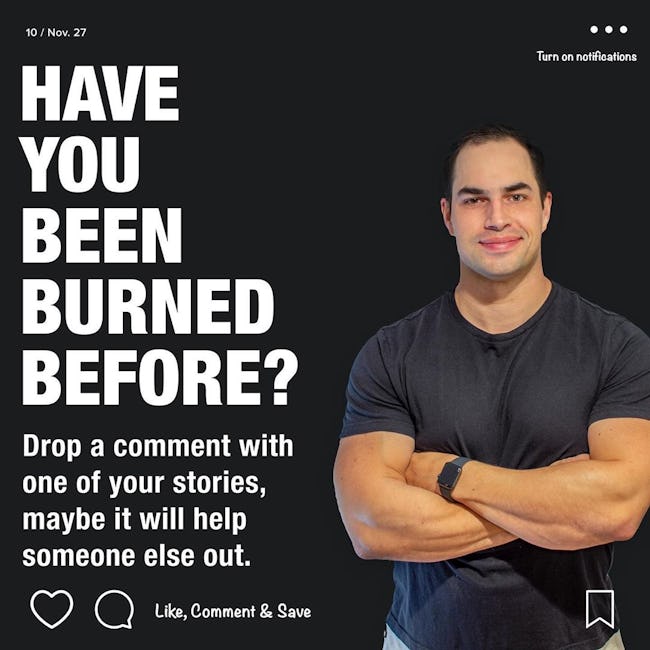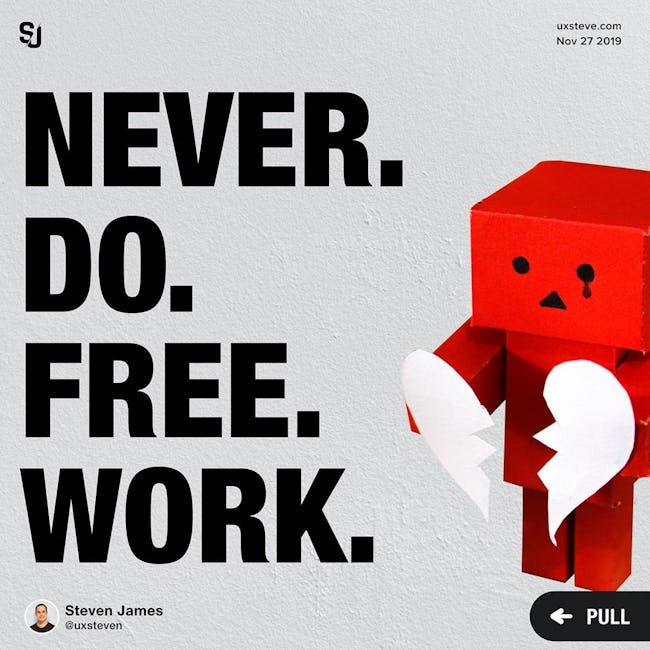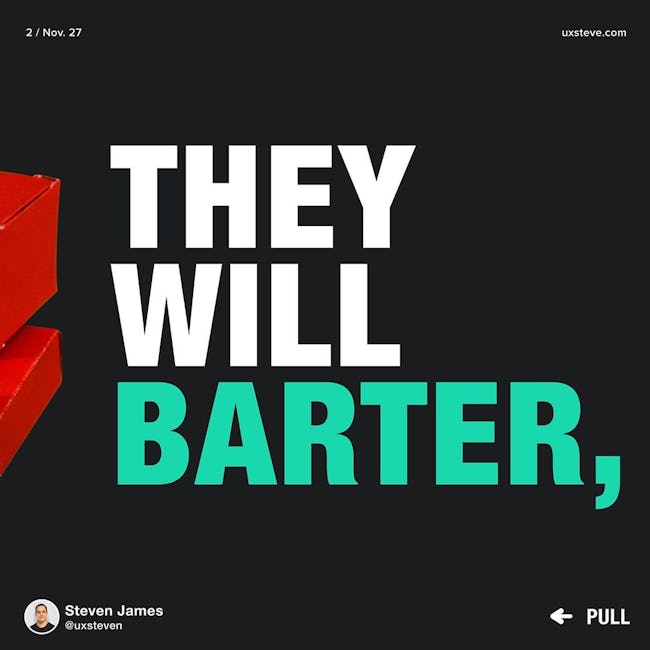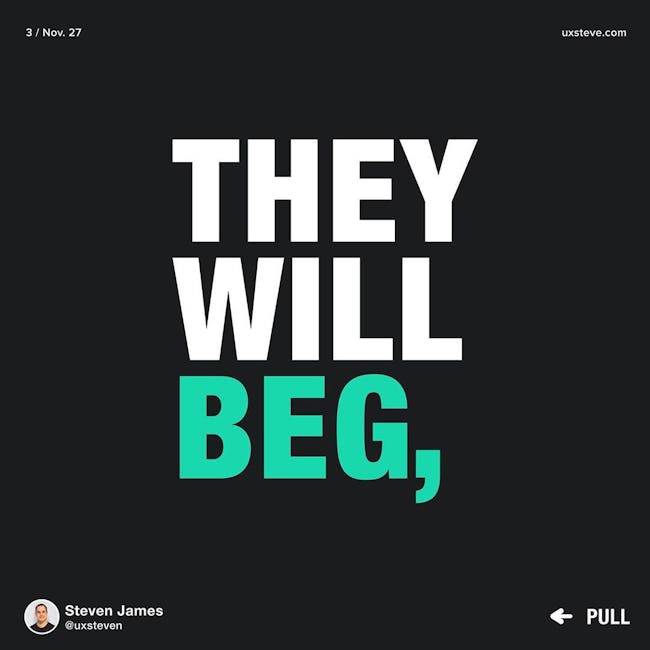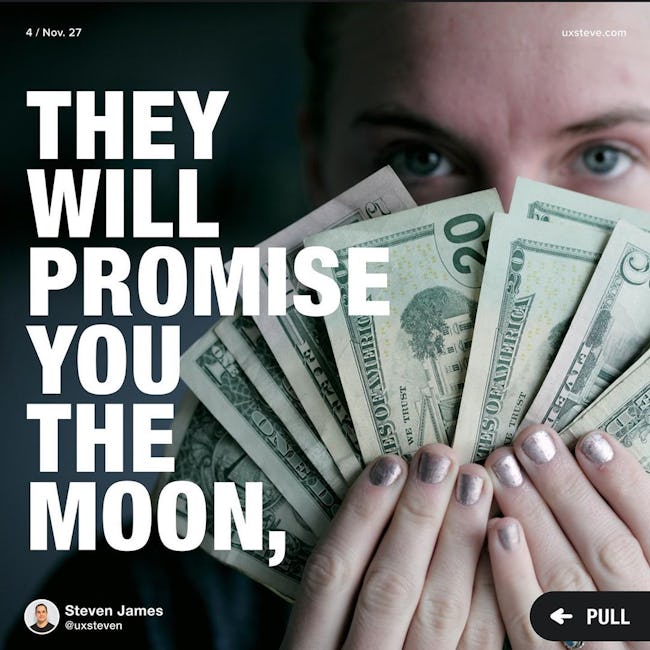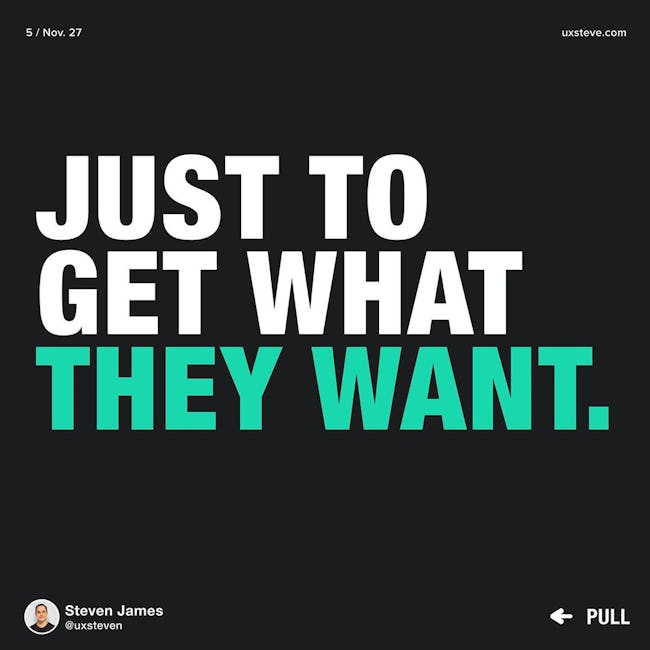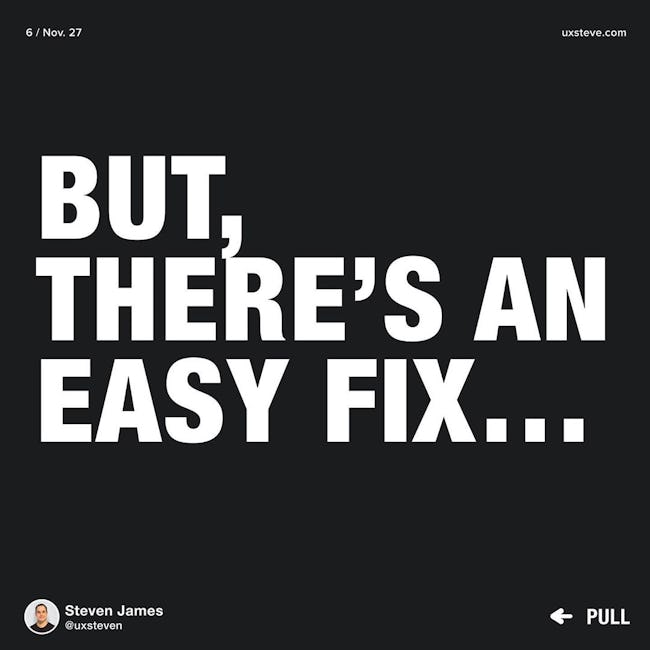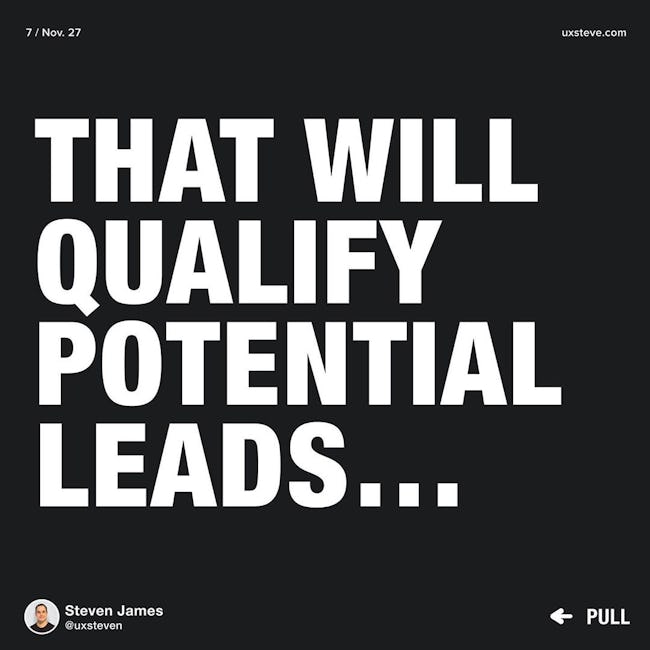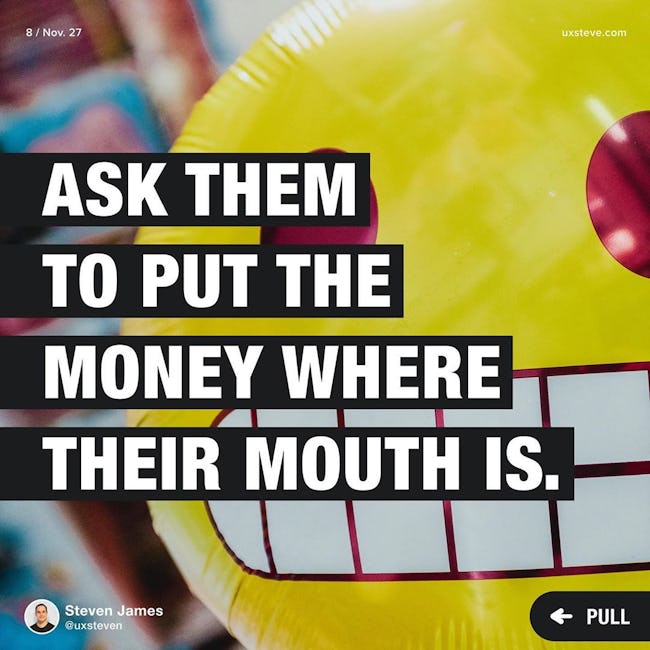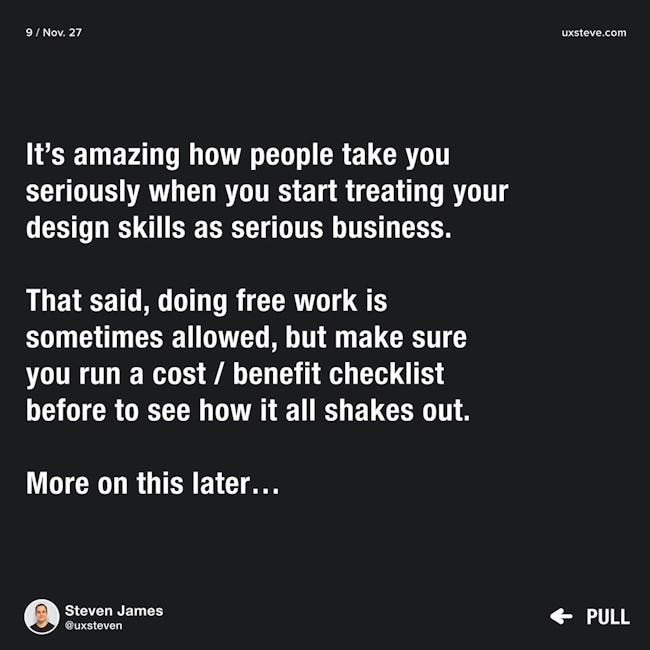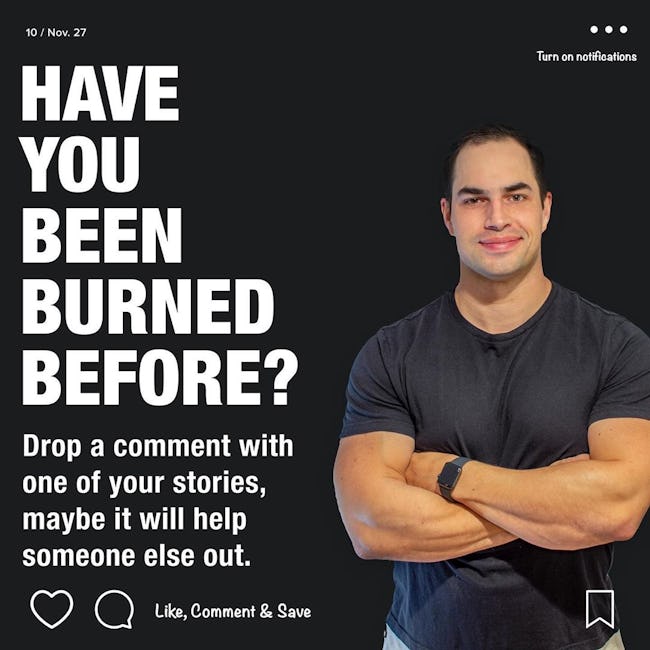 NEVER. DO. FREE. WORK
THEY WILL BARTER,
THEY WILL BEG,
THEY WILL PROMISE YOU THE MOON,
JUST TO GET WHAT THEY WANT.
BUT, THERE'S AN EASY FIX...
THAT WILL QUALIFY POTENTIAL LEADS...
ASK THEM TO PUT THE MONEY WHERE THEIR MOUTH IS.
It's amazing how people take you seriously when you start treating your design skills as serious business.
That said, doing free work is sometimes allowed, but make sure you run a cost / benefit checklist before to see how it all shakes out.
More on this later...
More booklets by Steve Mellor
More Marketing booklets
Your recently viewed booklets
See all booklets