Booklet
NEON GLASS EFFECT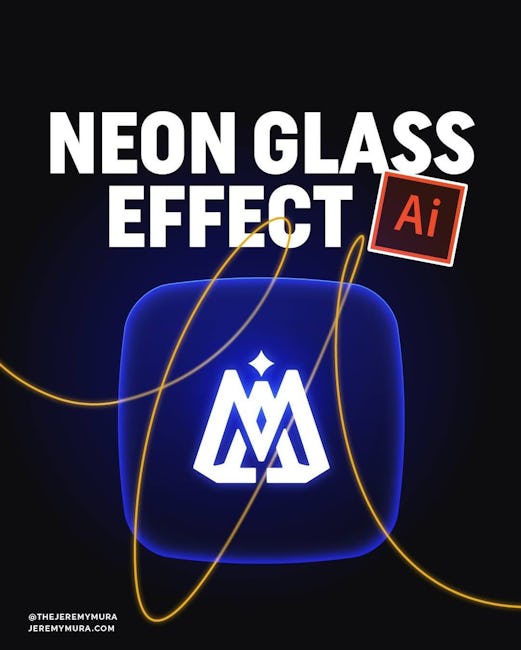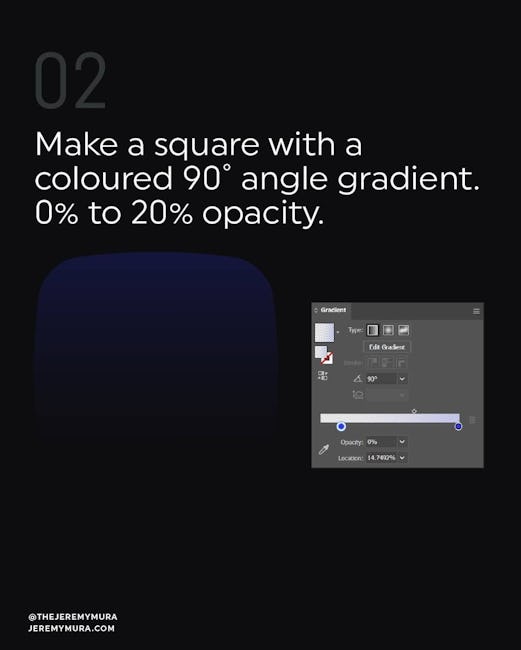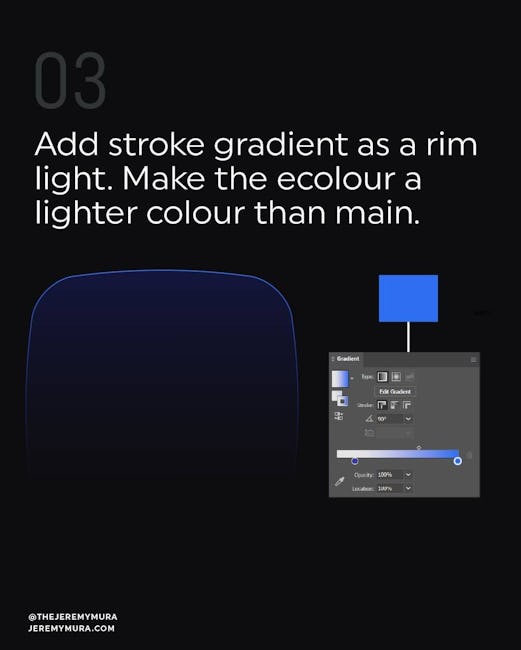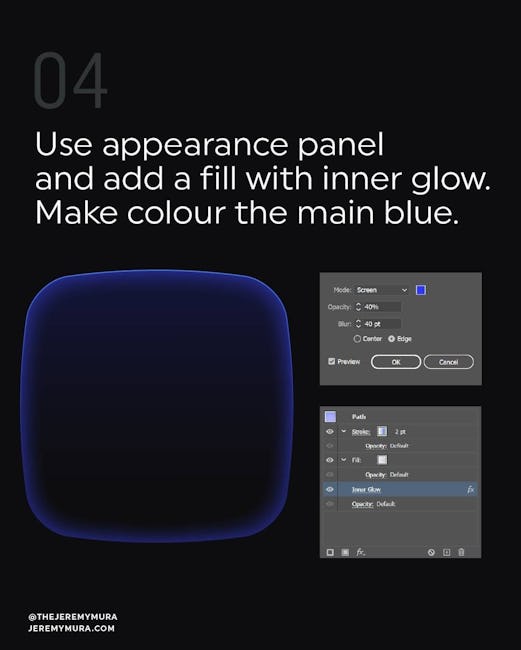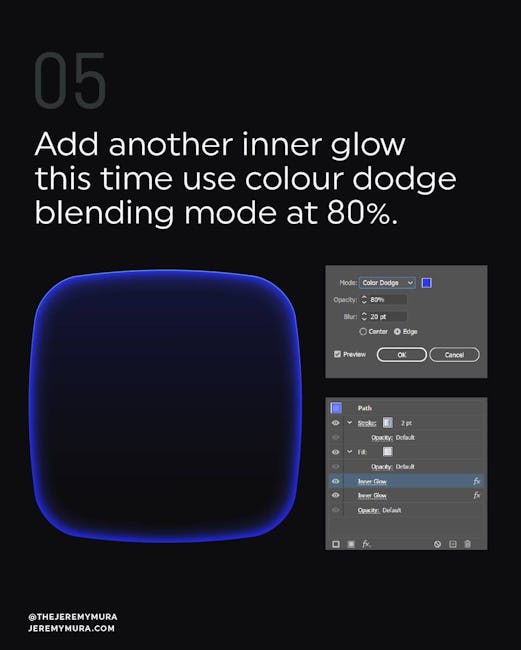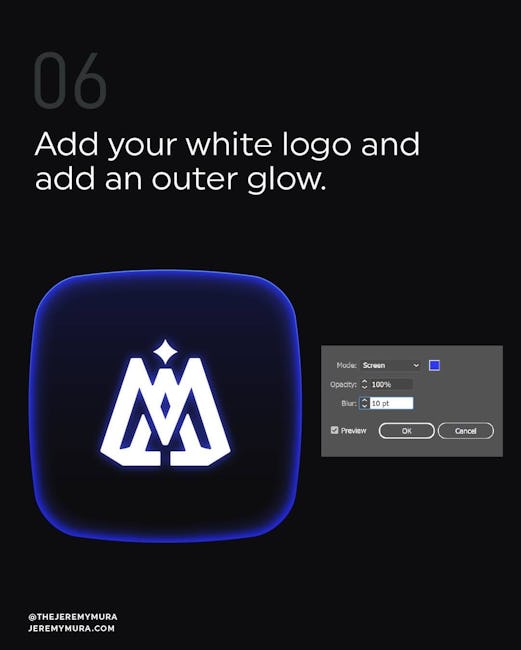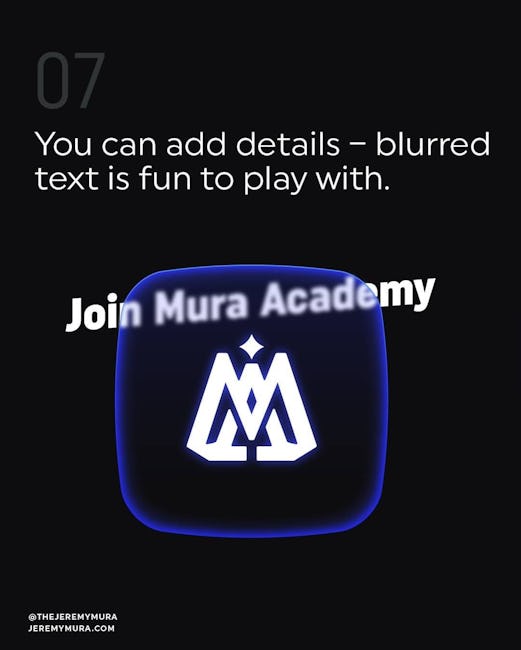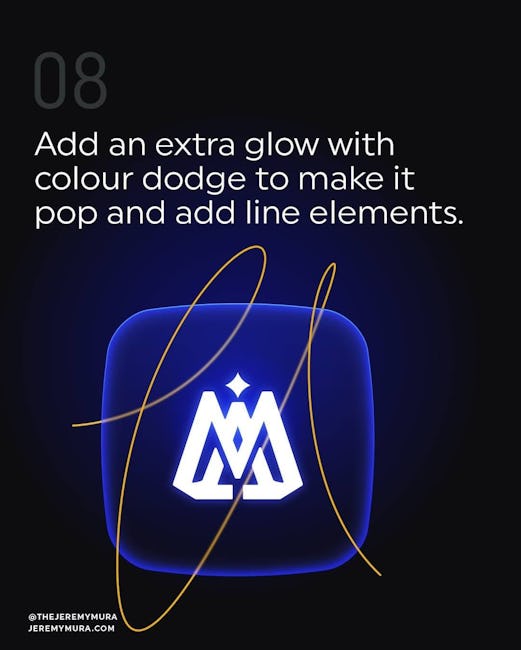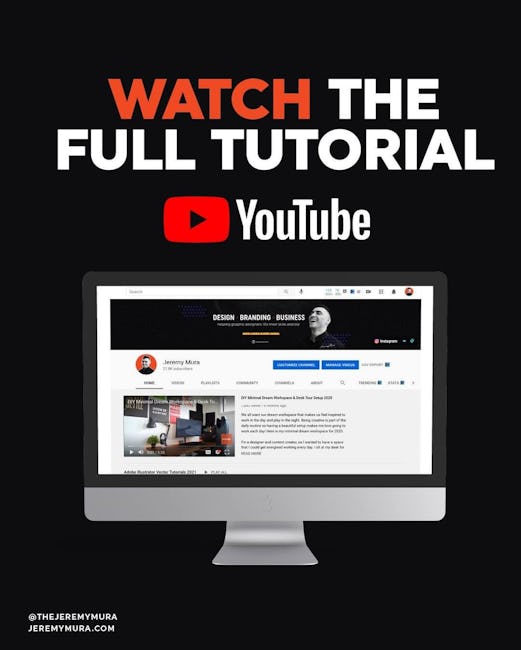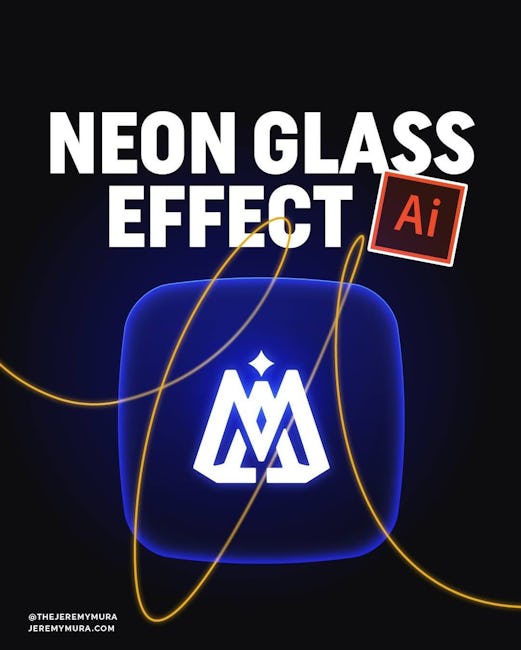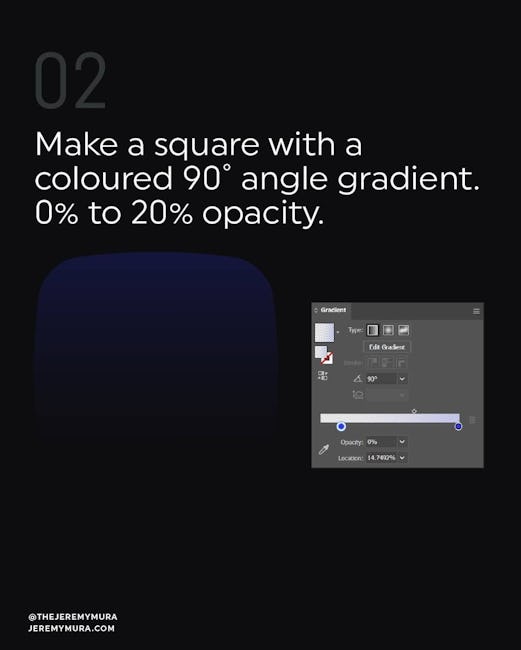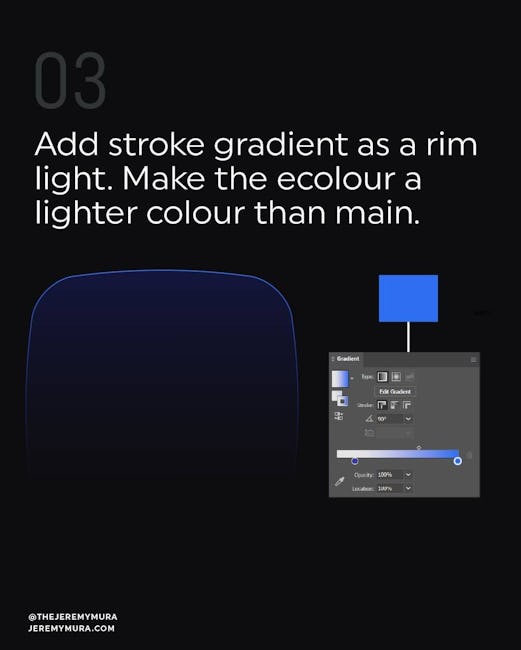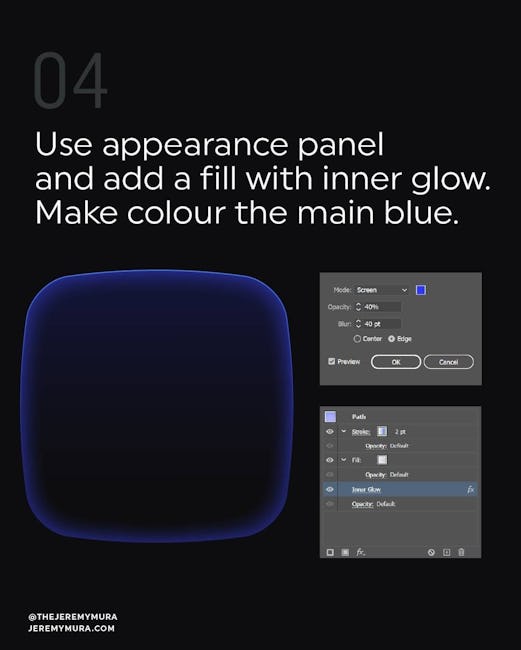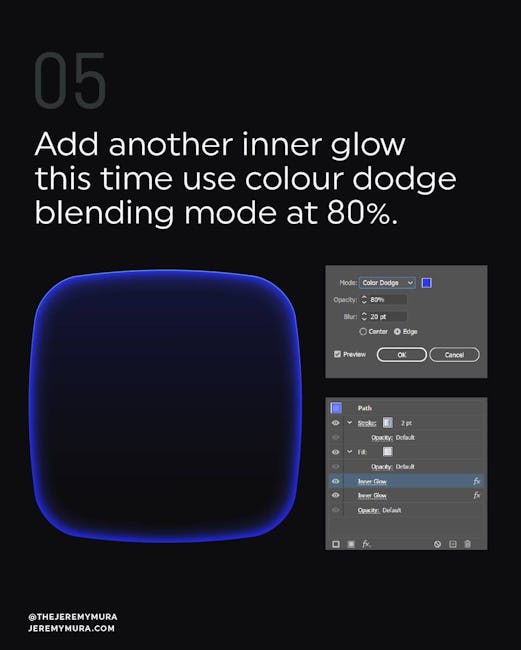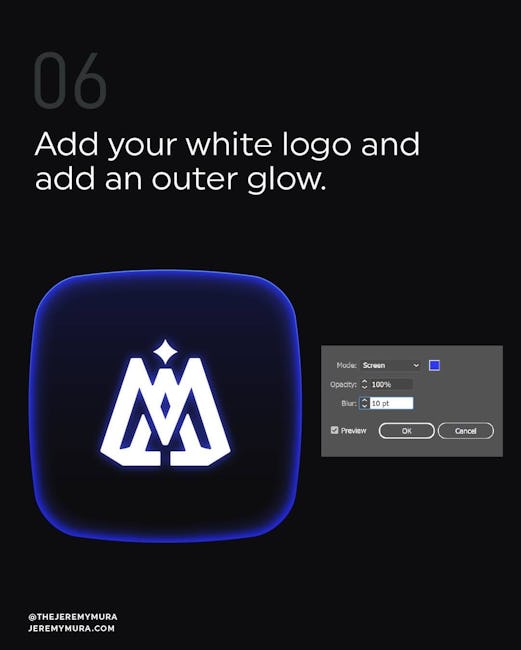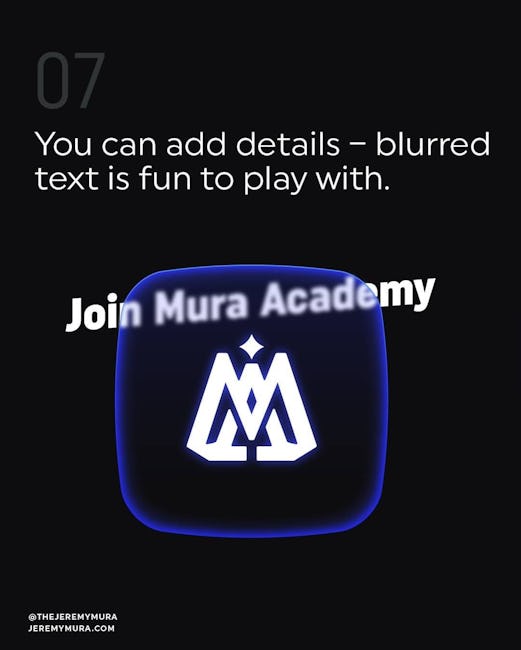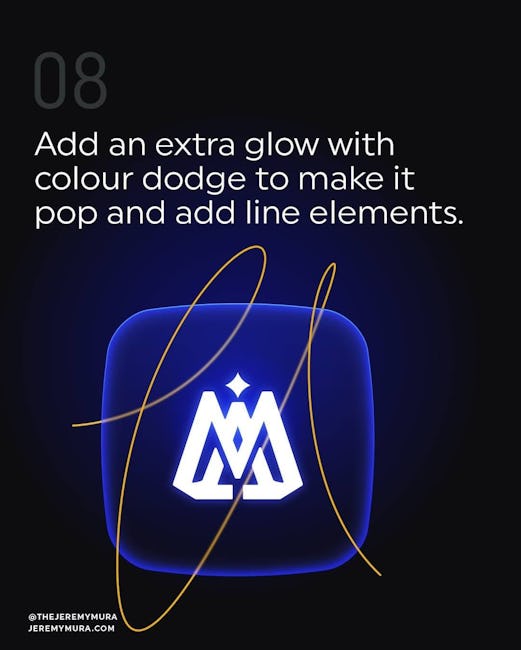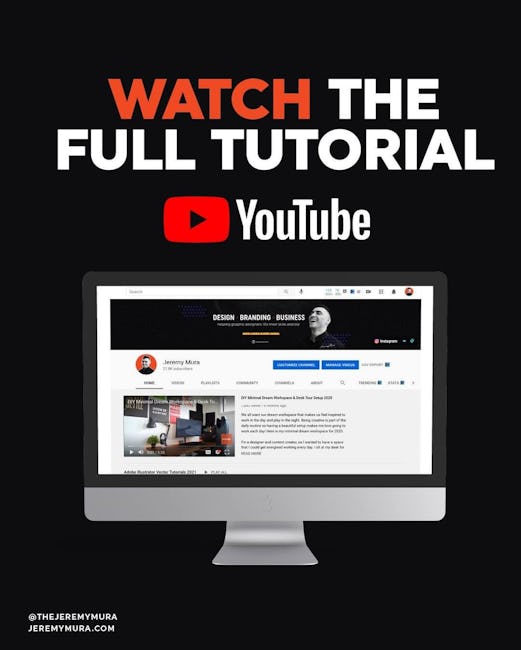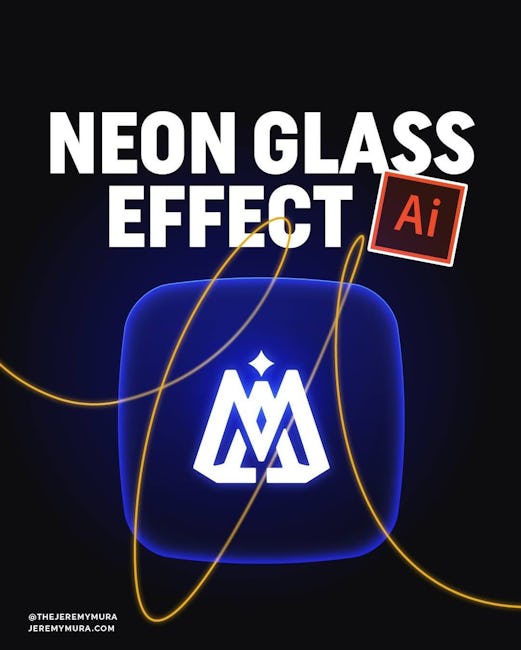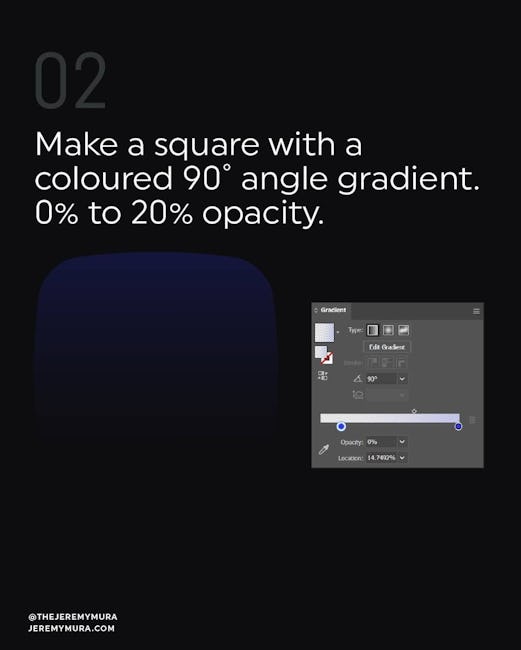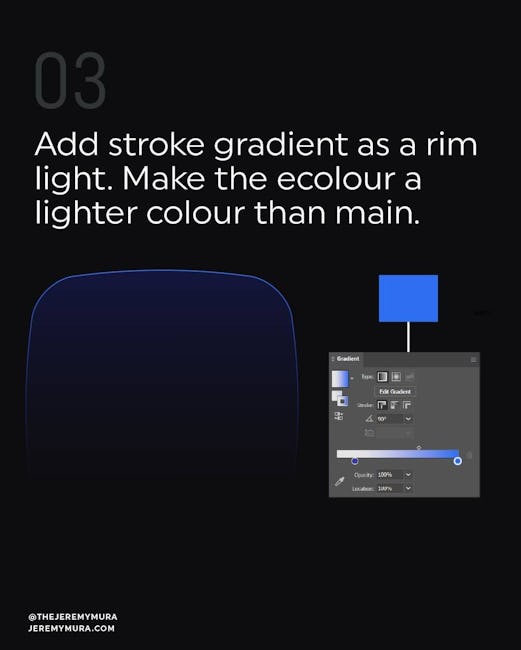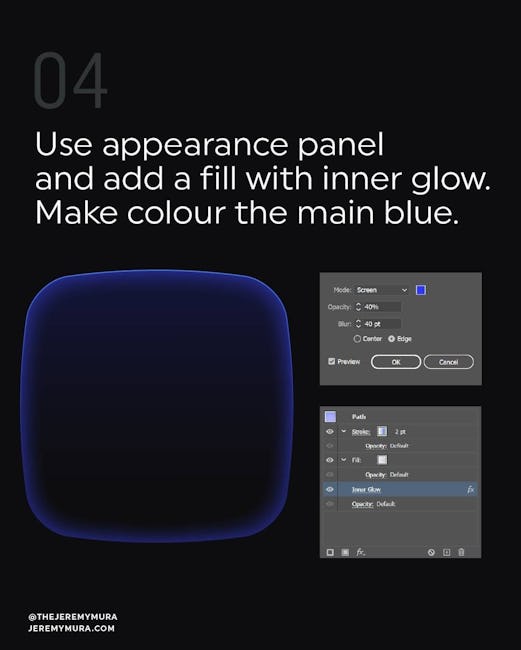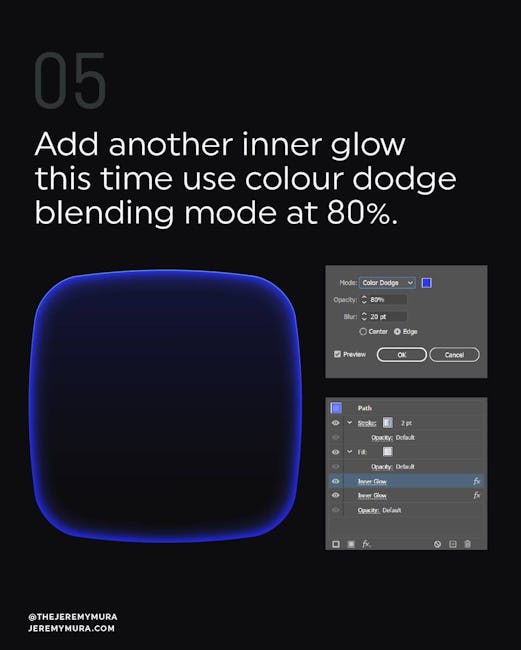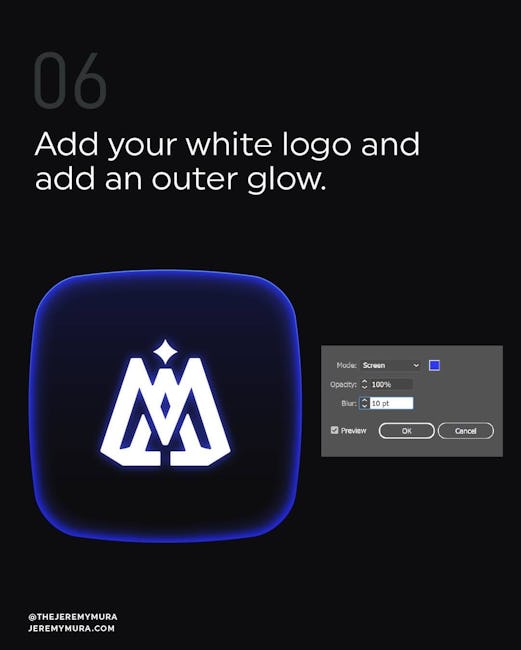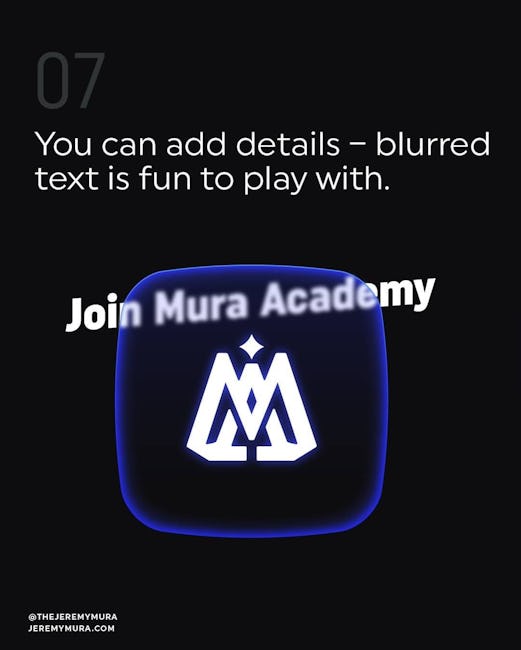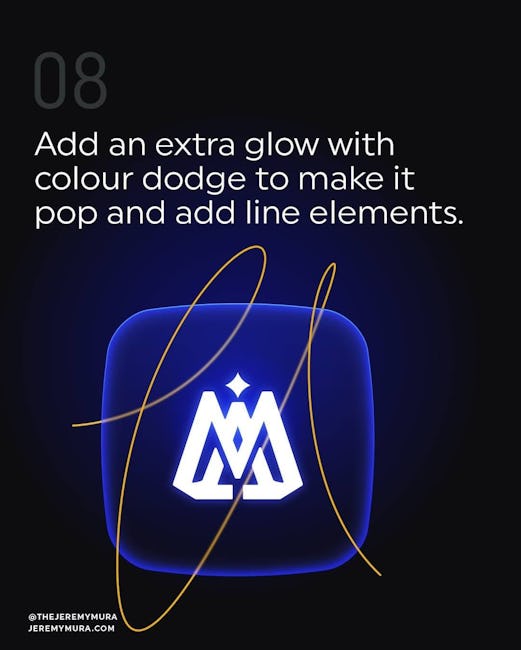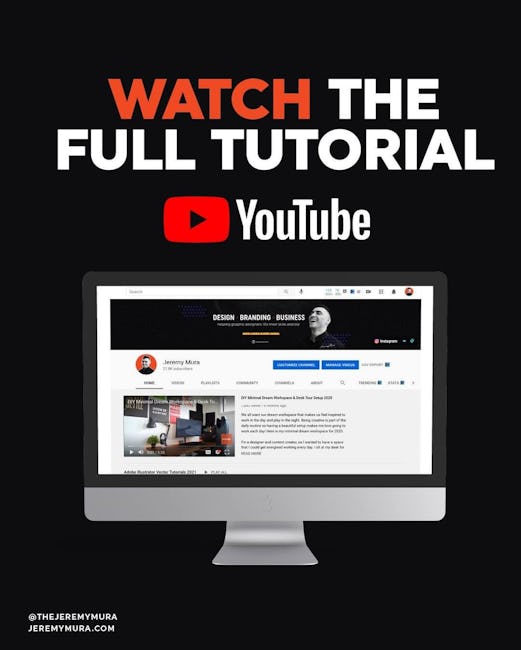 NEON GLASS EFFECT
01 Make a square and add a inflate to create a nice square shape. Make corners rounded after that.
02 Make a square with a coloured 90° angle gradient. 0% to 20% opacity.
03 Add stroke gradient as a rim light. Make the ecolour a lighter colour than main.
04 Use appearance panel and add a fill with inner glow. Make colour tha main blue.
05 Add another inner glow this time use colour dodge blending mode at 80%.
06 Add your white logo and add an outer glow.
07 You can add details - blurred text is fun to play with.
08 Add an extra glow with colour dodge to make it pop and add line elements.
More booklets by Jeremy Mura
More Design booklets
Your recently viewed booklets
See all booklets