Booklet
My Social Media Strategy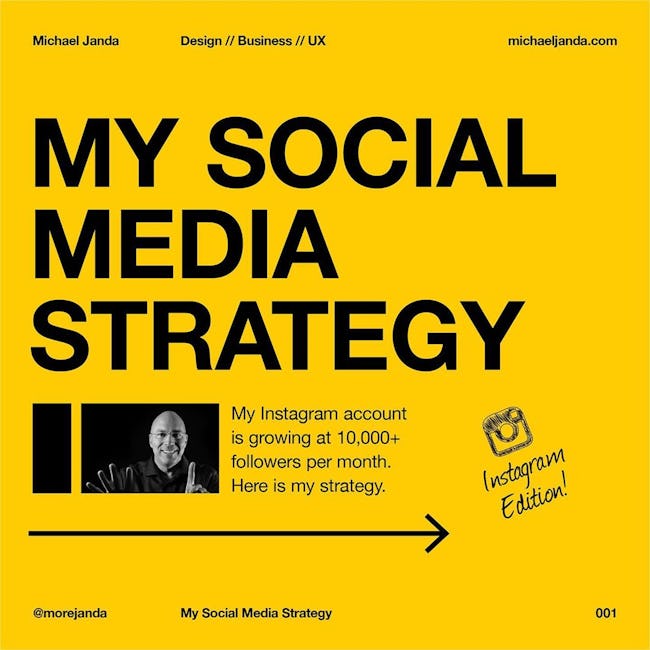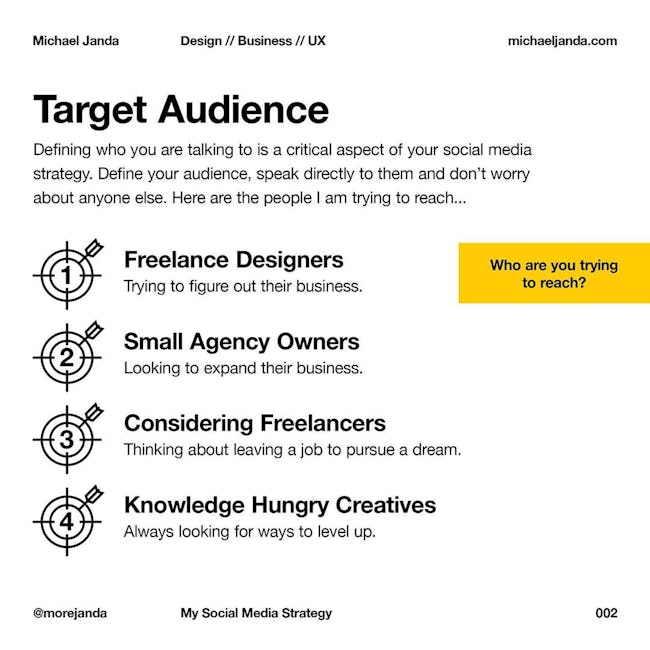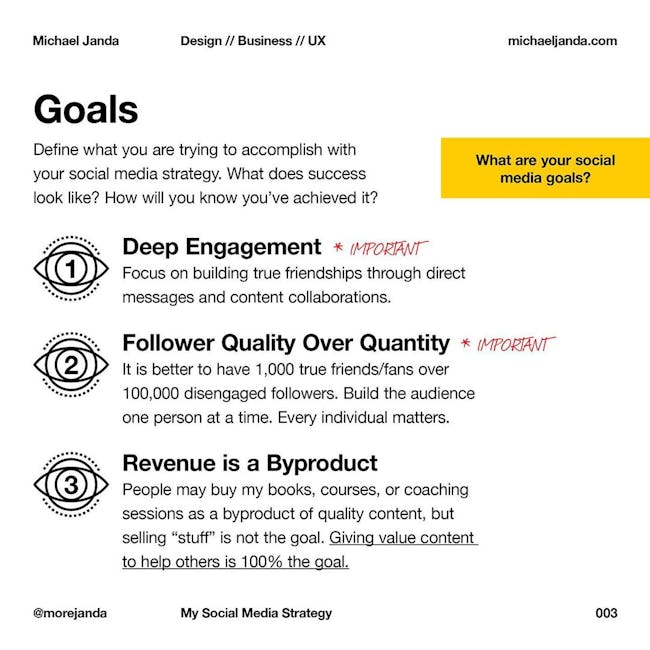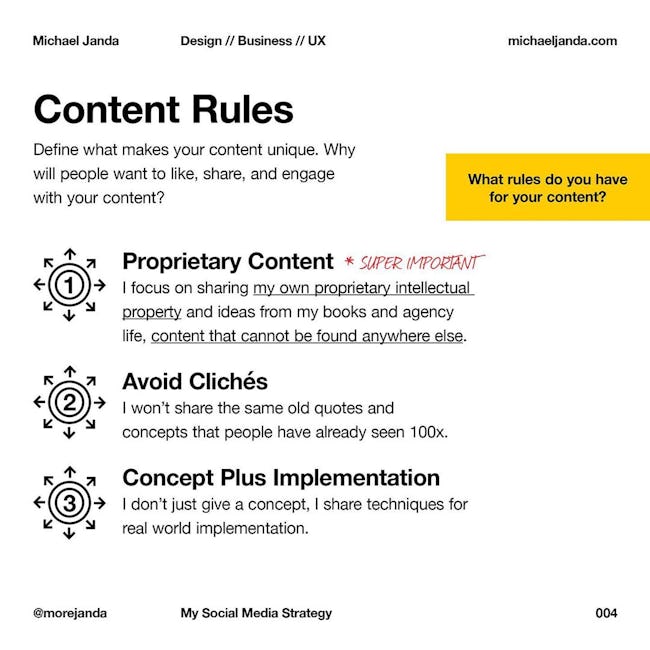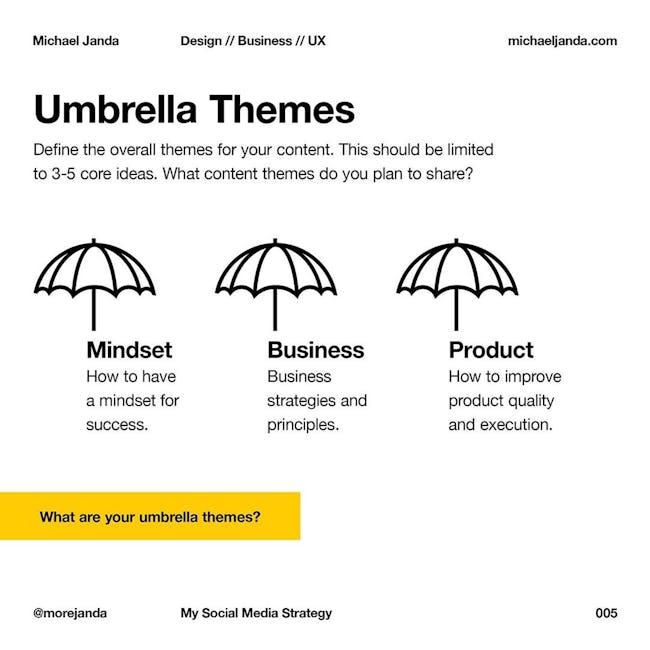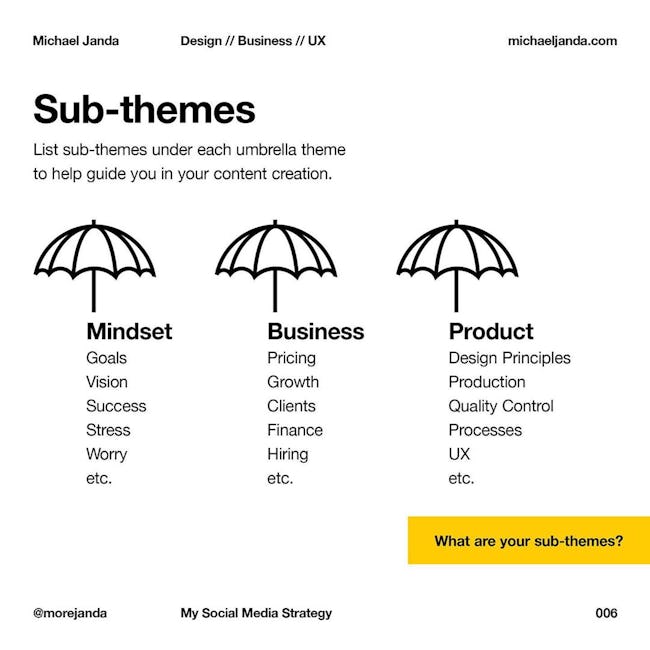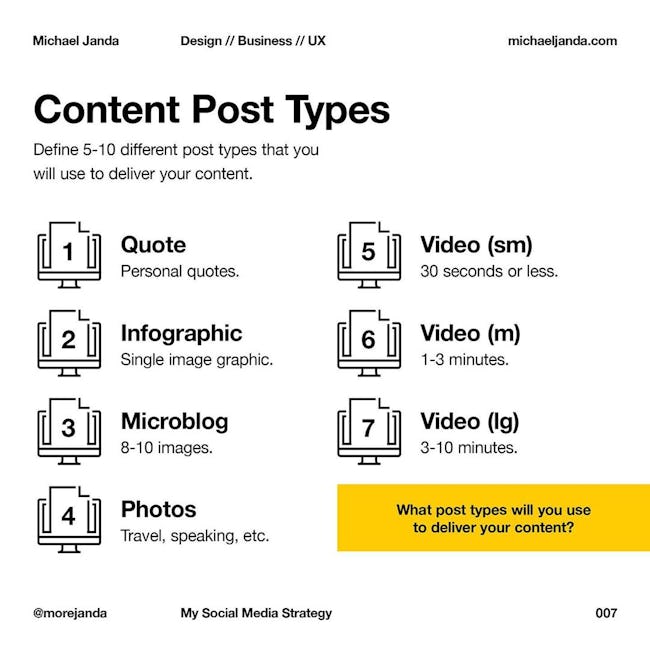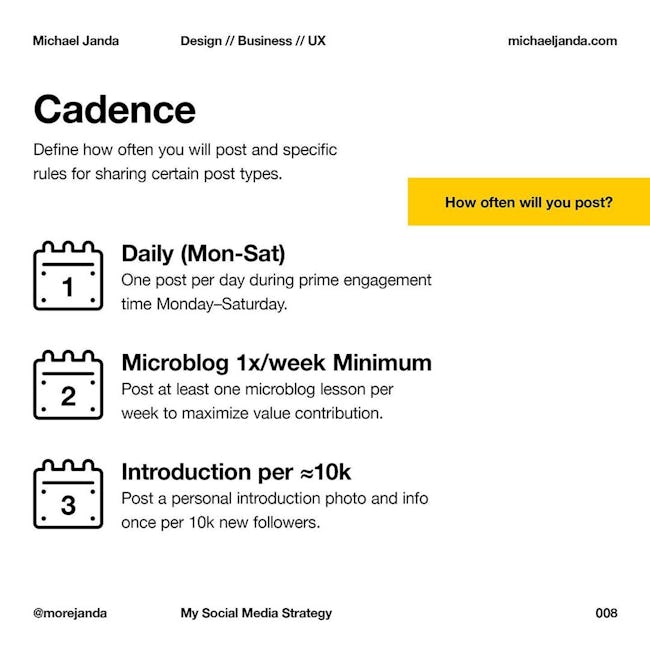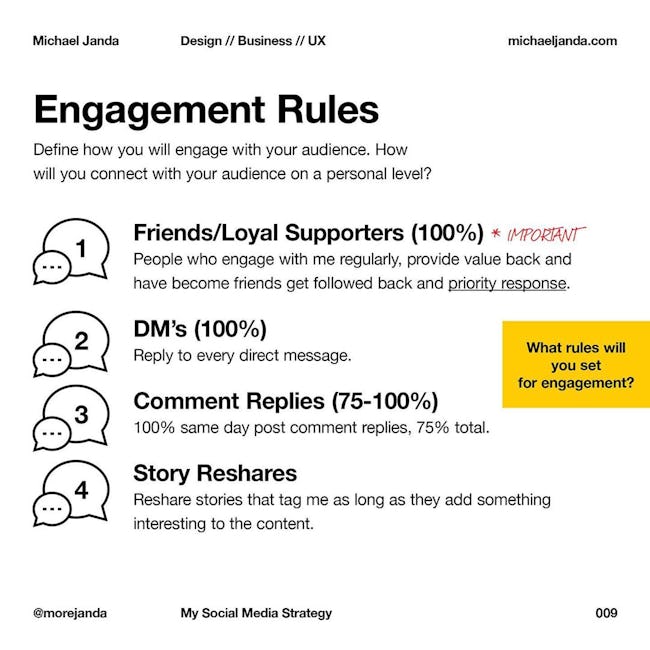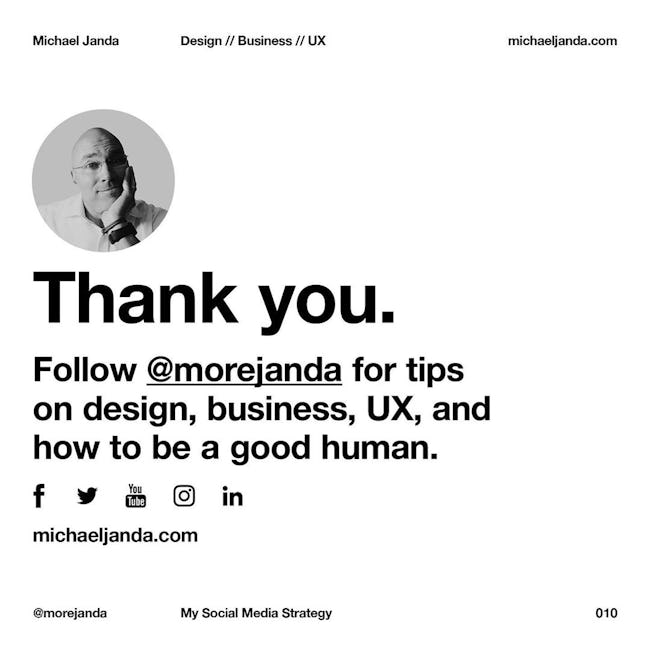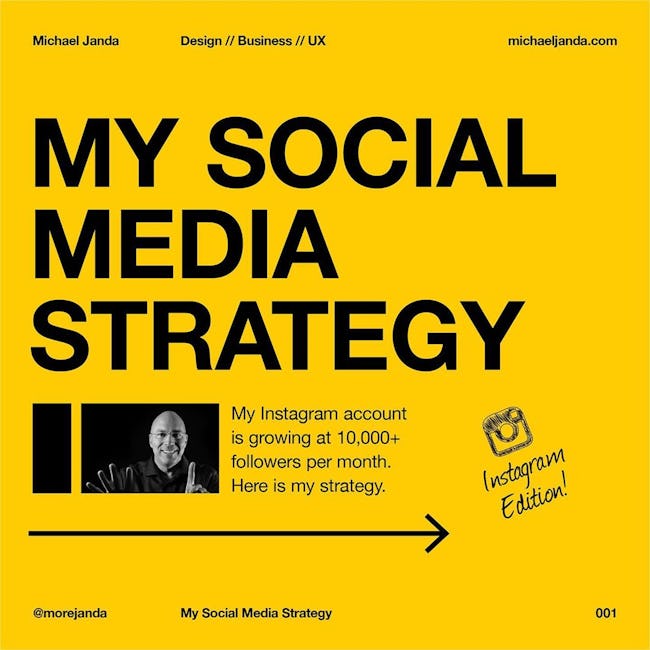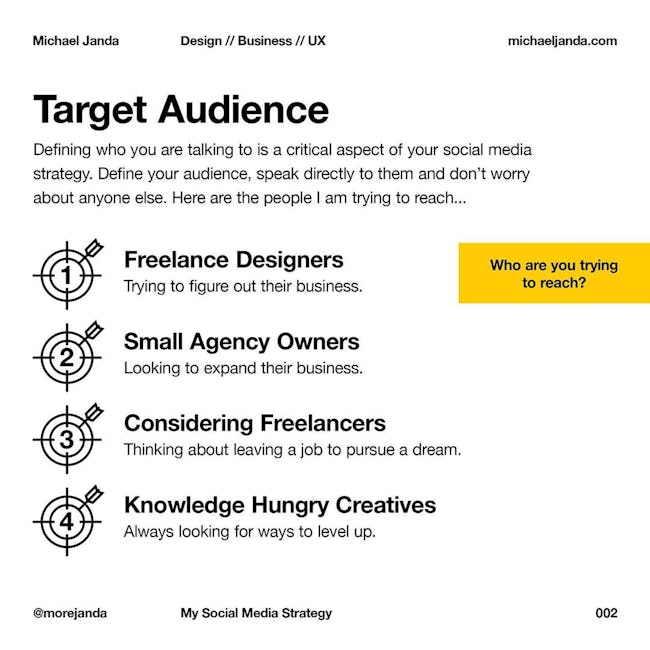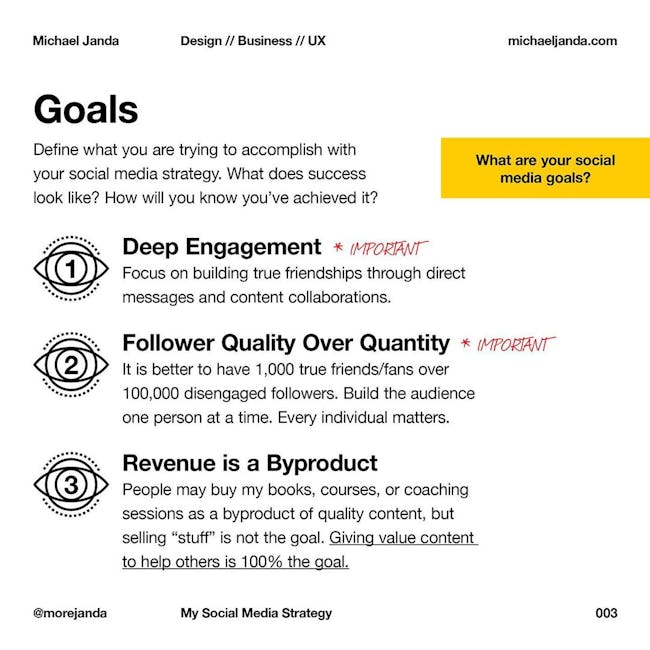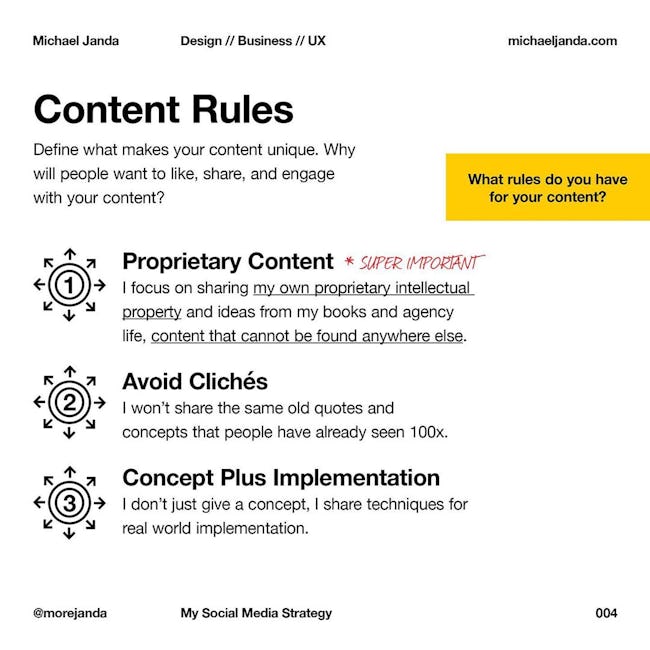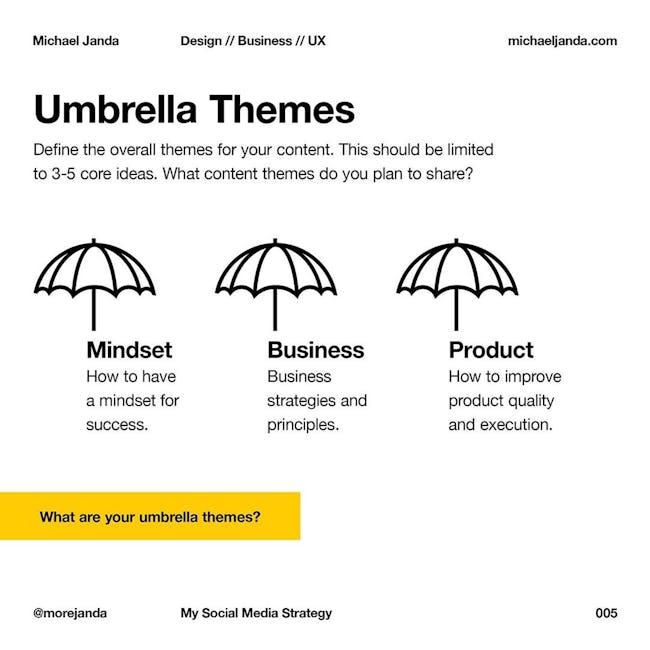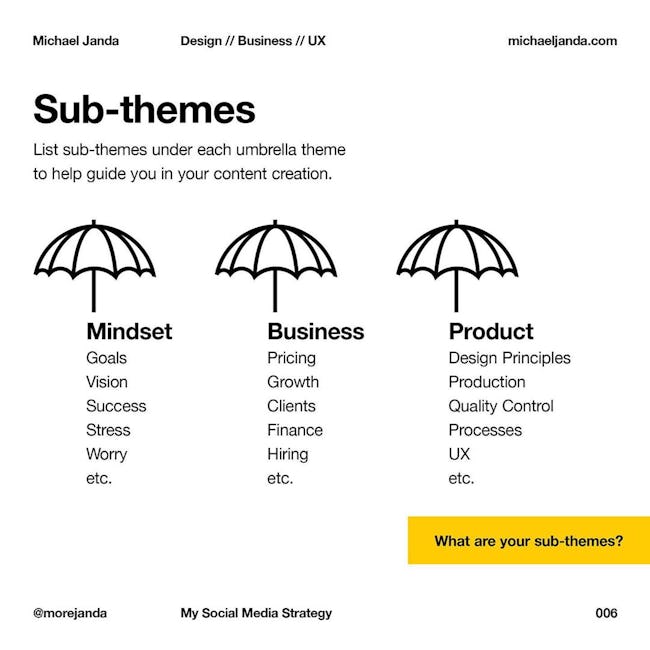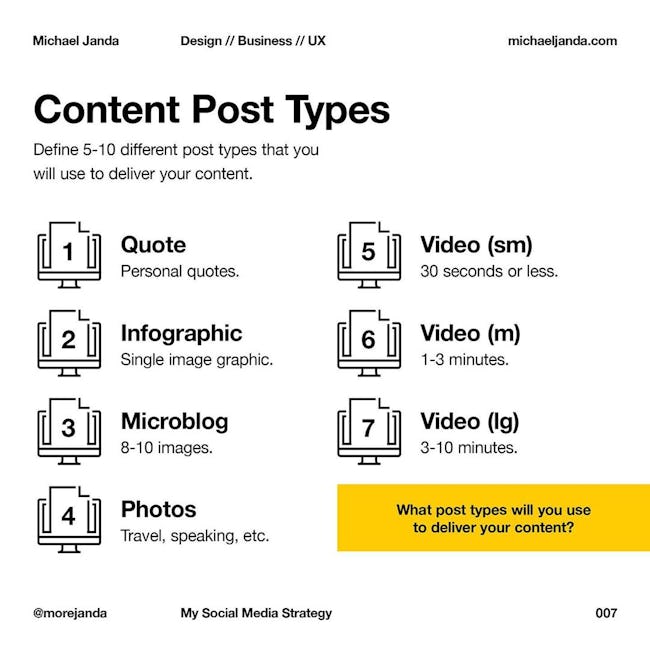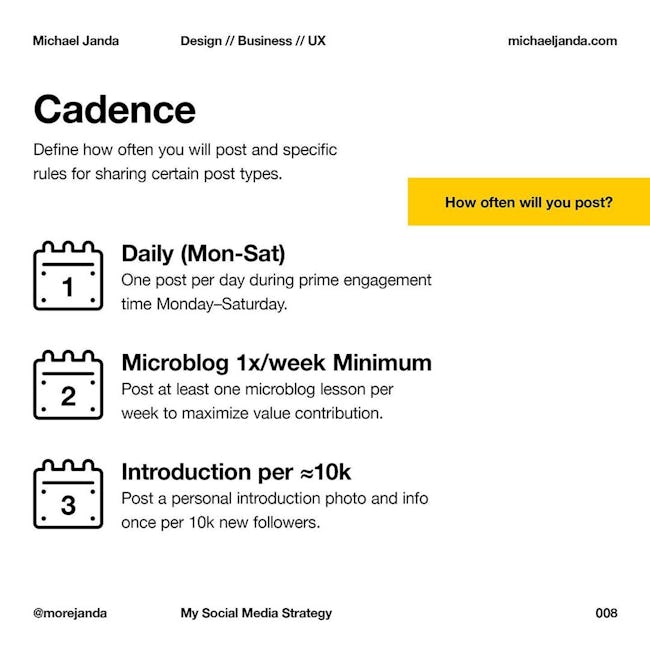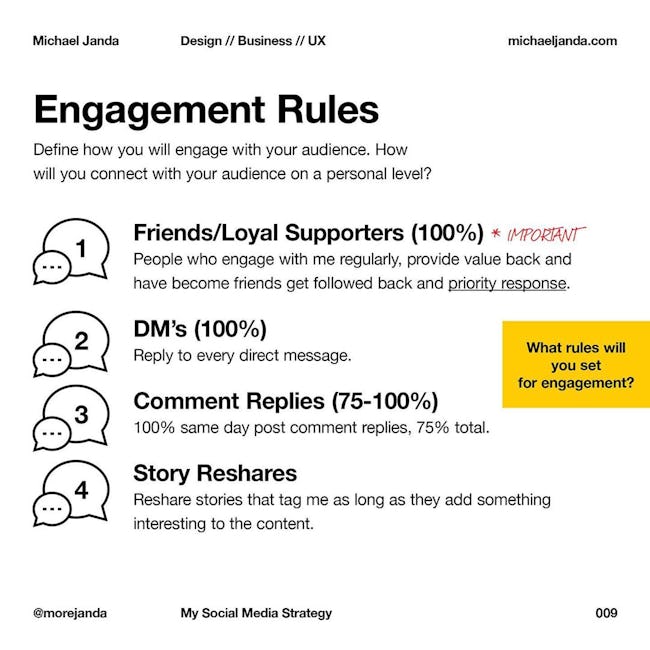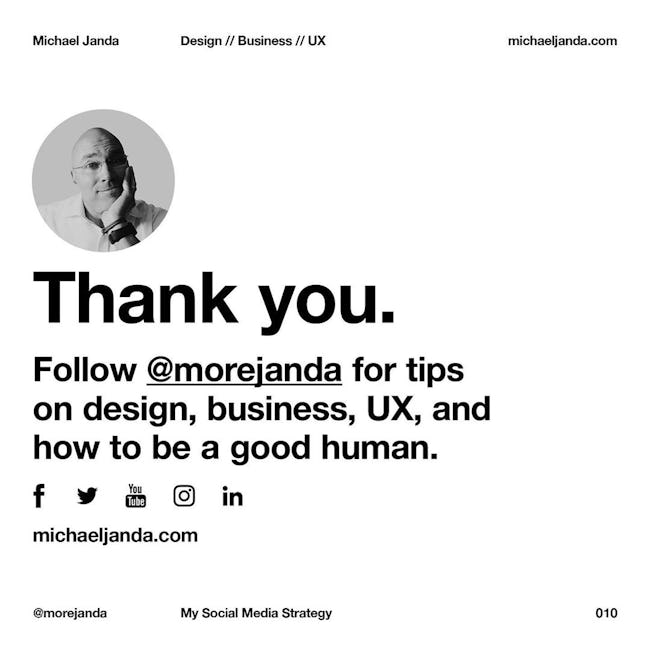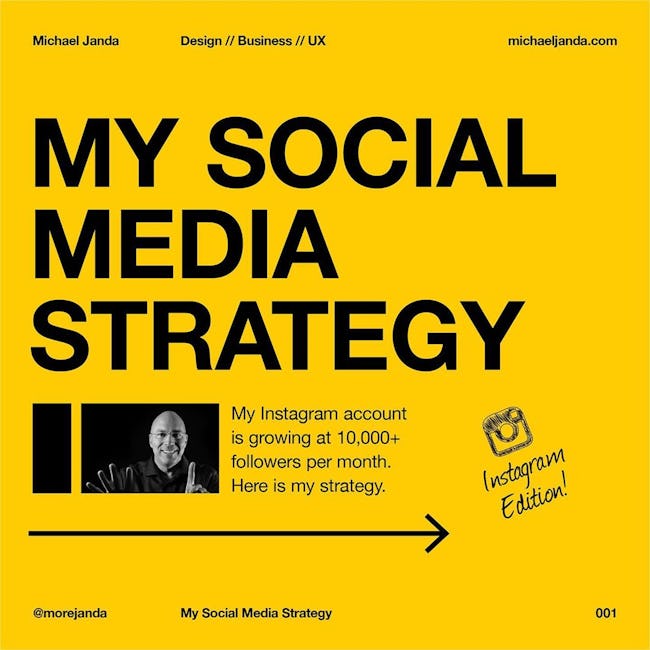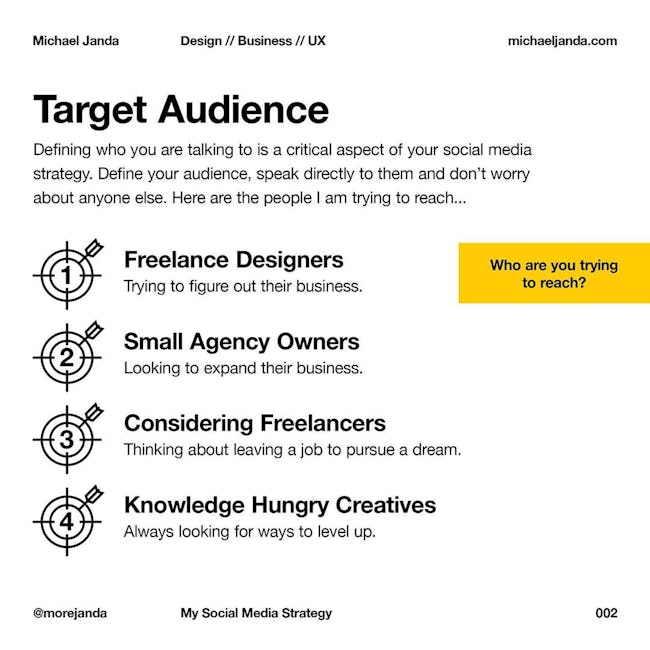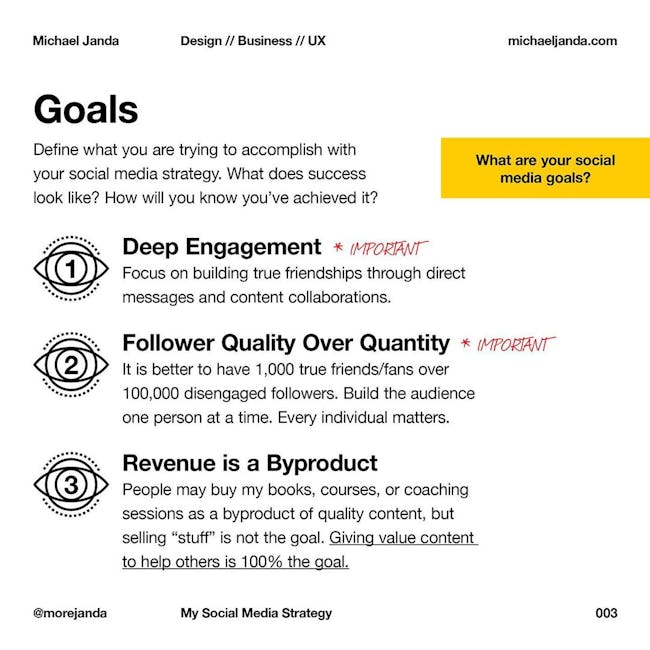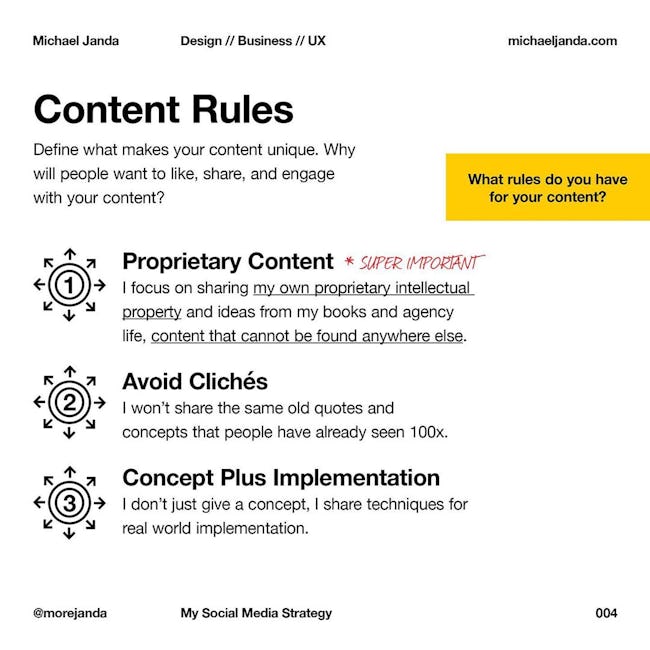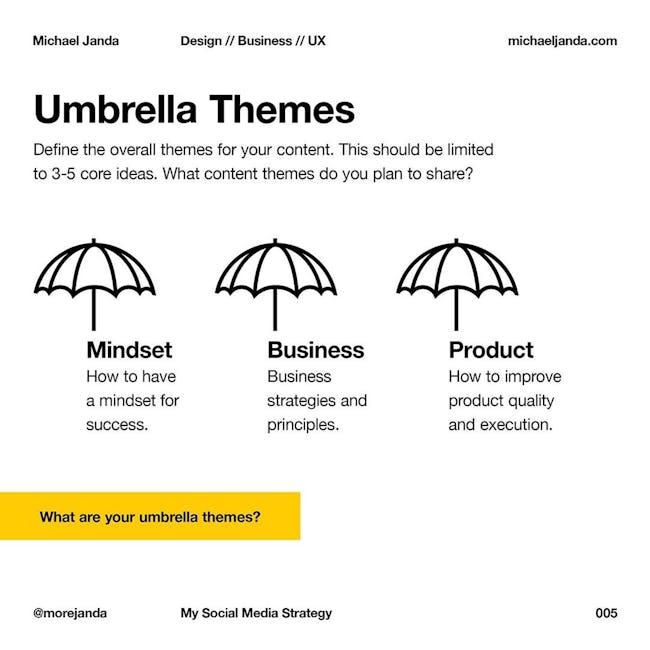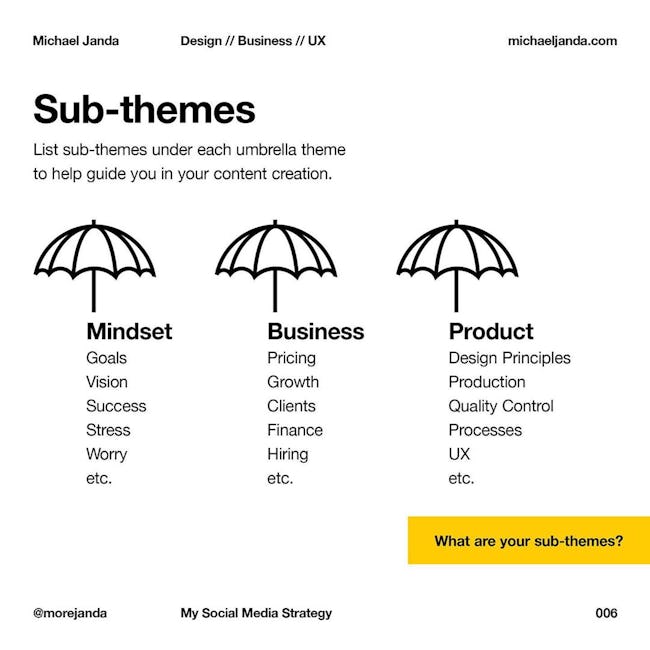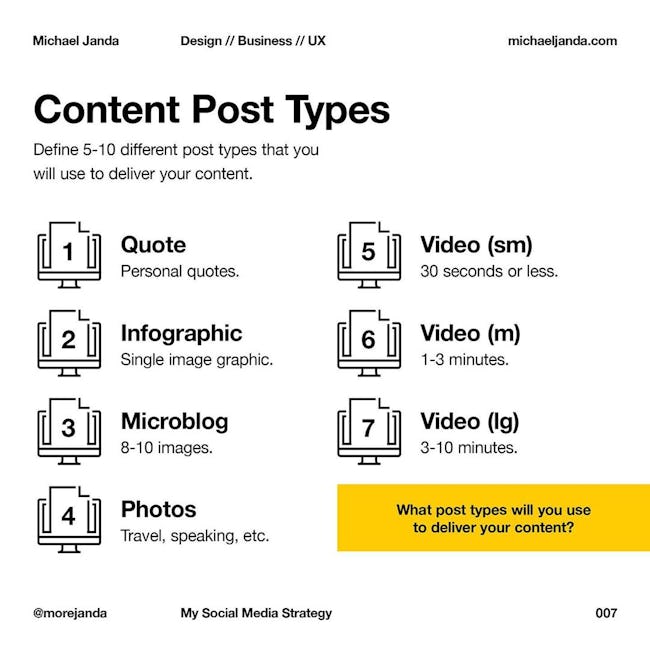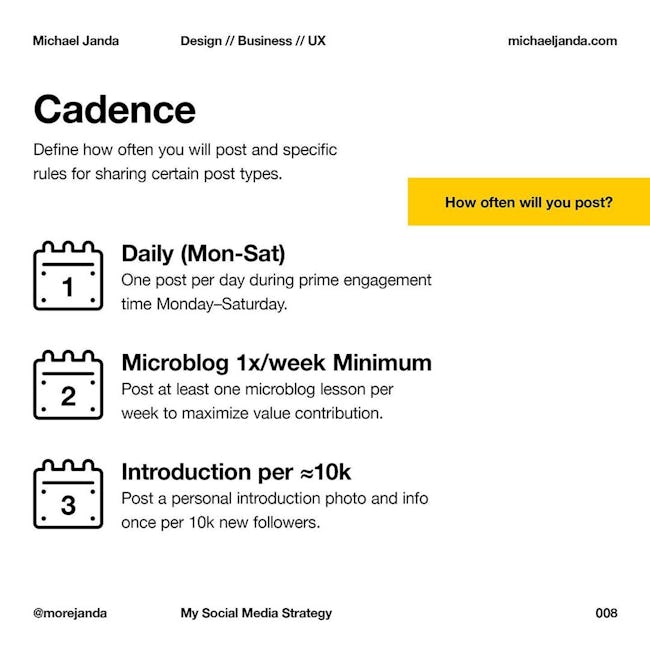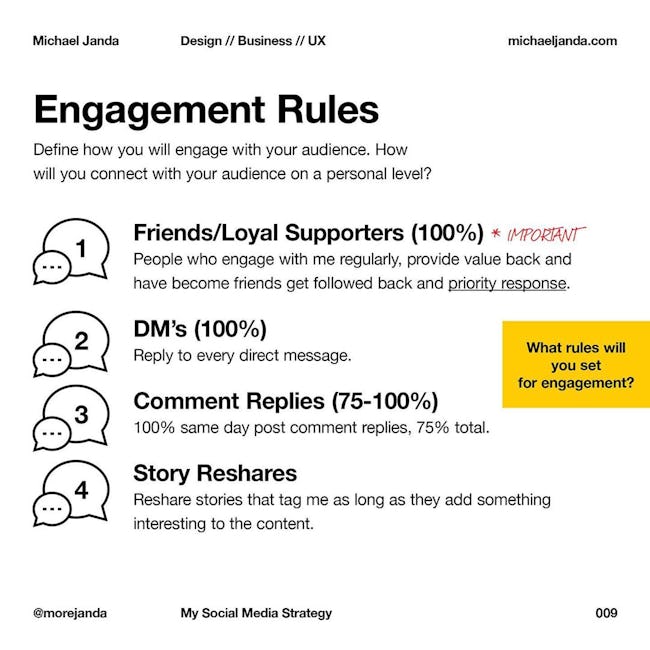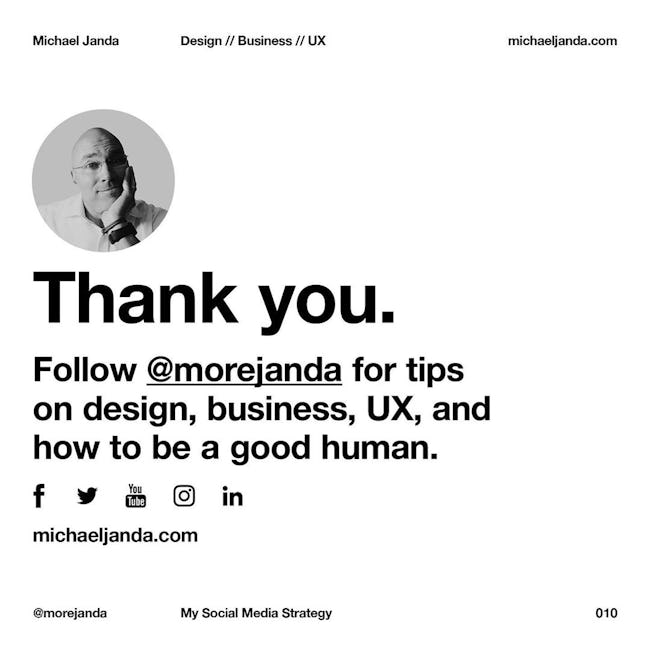 My Social Media Strategy
Target Audience
Defining who you are talking to is a critical aspect of your social media strategy. Define your audience, speak directly to them and don't worry about anyone else. Here are the people I am trying to reach...
Freelance Designers Trying to figure out their business.
Small Agency Owners Looking to expand their business.
Considering Freelancers Thinking about leaving a job to pursue a dream.
Knowledge Hungry Creatives Always looking for ways to level up.
Goals
Define what you are trying to accomplish with your social media strategy. What does success look like? How will you know you've achieved it?
Deep Engagement
Focus on building true friendships through direct messages and content collaborations.
Follower Quality Over Quantity
It is better to have 1000 true friends/fans over 100,000 disengaged followers. Build the audience, one person, at a time. Every individual matters.
Revenue is a Byproduct
People may buy my books, courses, or coaching sessions as a byproduct of quality content, but selling stuff is not the goal. Giving value content to help others is 100% the goal.
Content Rules
Define what makes your content unique. Why will people want to like, share, and engage with your content?
Proprietary Content
I focus on sharing my own proprietary intellectual property and ideas from my books and agency life, content that cannot be found anywhere else
Avoid Clichés
I won't share the same old quotes and concepts that people have already seen 100x.
Concept Plus Implementation
I don't just give a concept, I share techniques for real world implementation.
Umbrella Themes
Define the overall themes for your content. This should be limited to 3-5 core ideas. What content themes do you plan to share?
Mindset
How to have a mindset for success.
Business
Business strategies and principles.
Product
How to improve product quality and execution.
Sub-themes
List sub-themes under each umbrella them to help guide you in your content creation.
Content Post Types
Define 5-10 different post types that you will use to deliver your content.
Quote
Infograph
Microblog
Photos
Video (sm)
Video (m)
Video(lg)
Cadence
Define how often you will post and specific rules for sharing certain post types.
Daily (Mon-Sat)
One post per day during prime engagement time Monday—Saturday.
Microblog lx/week Minimum
Post at least one microblog lesson per week to maximize value contribution.
Introduction per =10k
Post a personal introduction photo and info once per 10k new followers.
Engagement Rules
Define how you will engage with your audience. How will you connect with your audience on a personal level?
Friends/Loyal Supporters (100%)
People who engage with me regularly, provide value back and have become friends get followed back and priority response.
DM's (100%)
Reply to every direct message.
Comment Replies (75-100%)
100% same day post comment replies, 75% total.
Story Reshares
Reshare stories that tag me as long as they add something interesting to the content.
More booklets by Michael Janda
More Marketing booklets
Your recently viewed booklets
See all booklets