Booklet
My Night Routine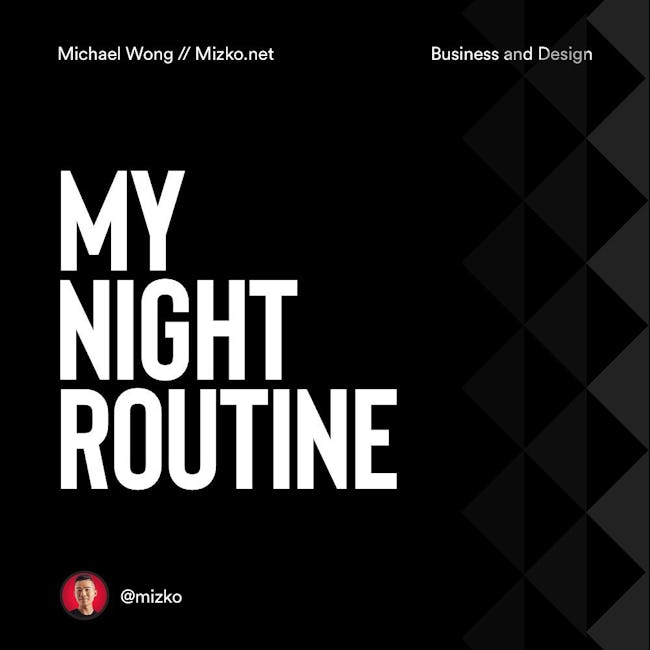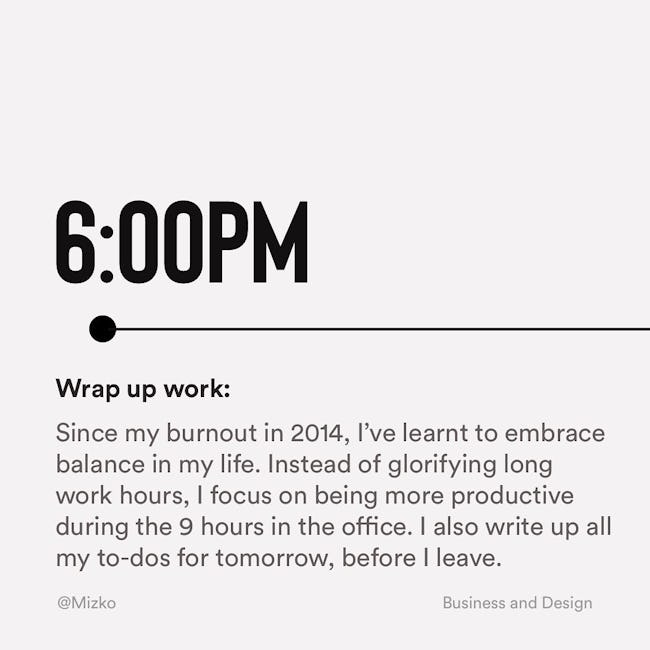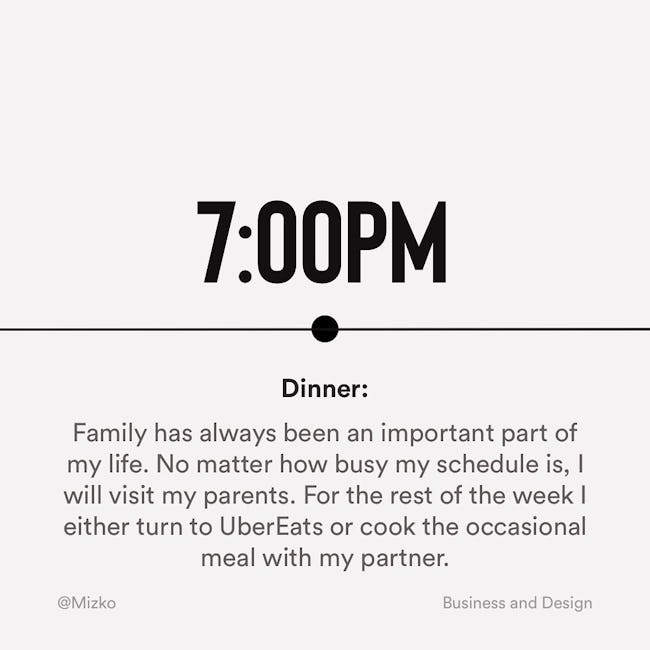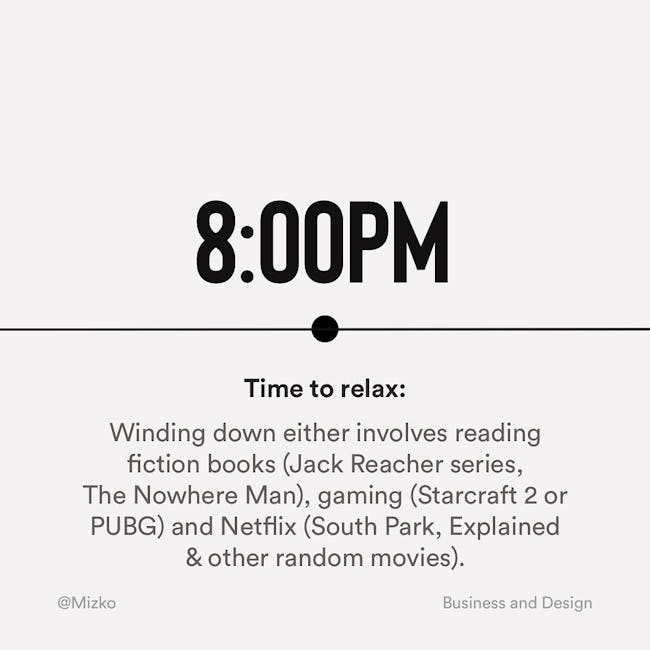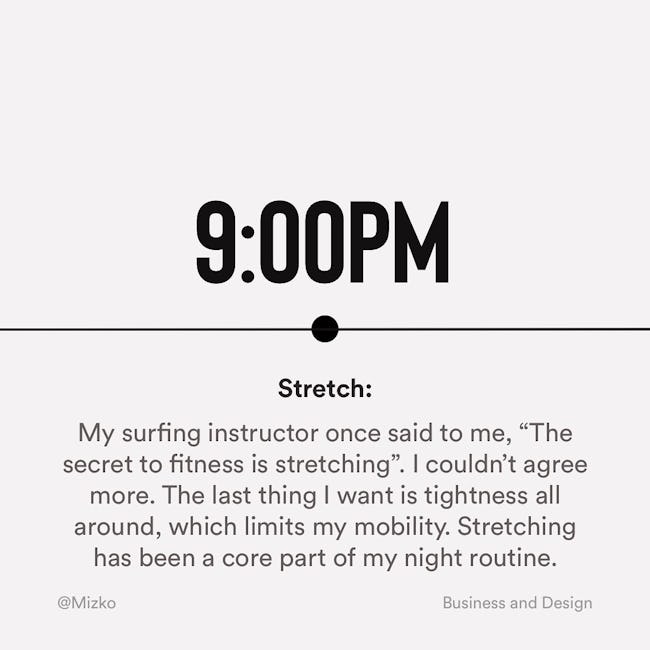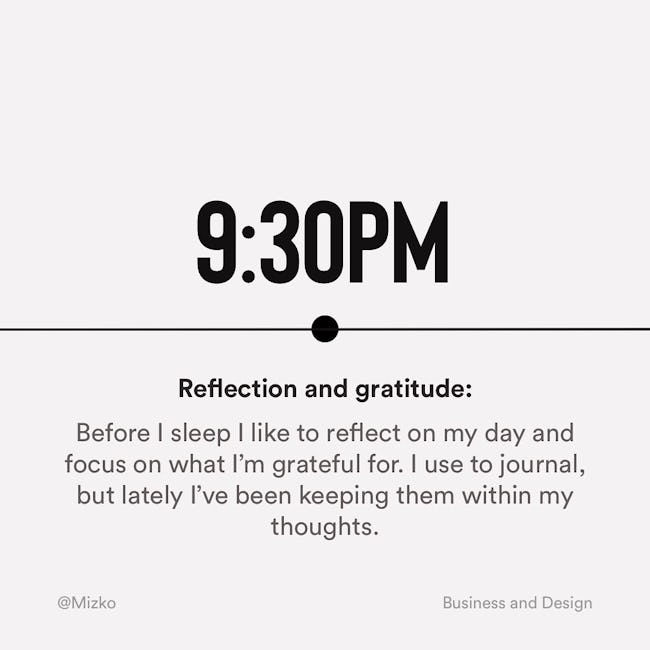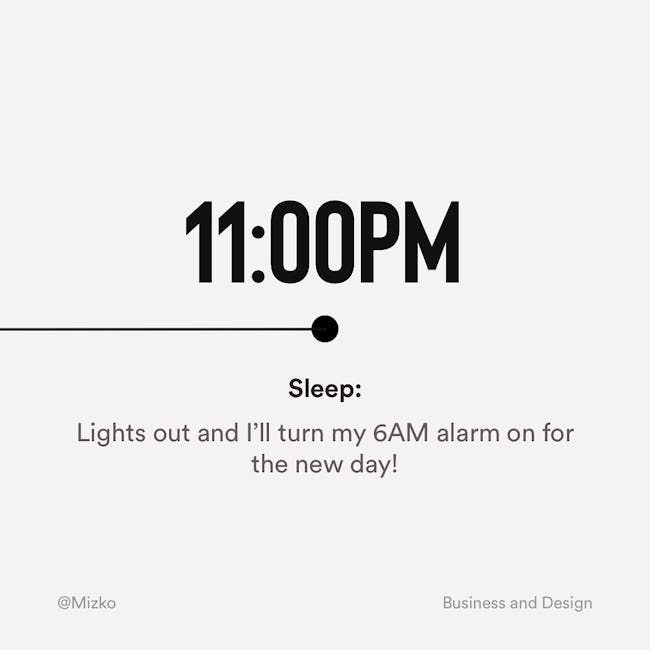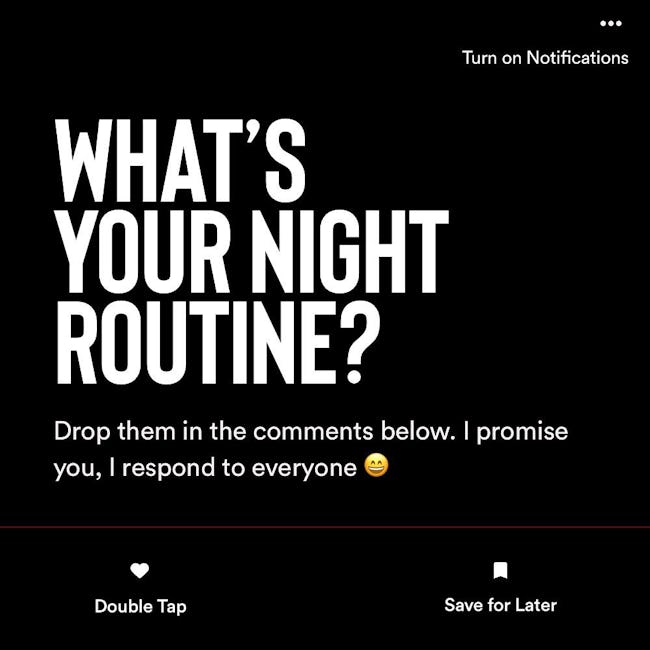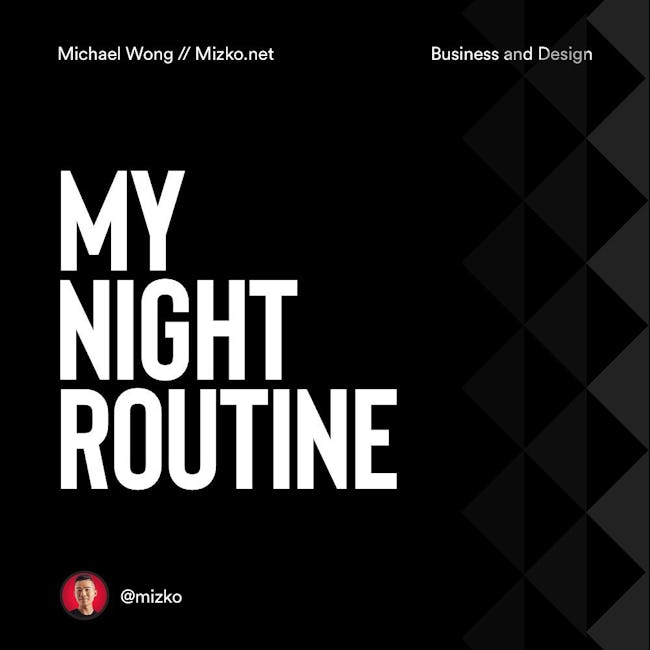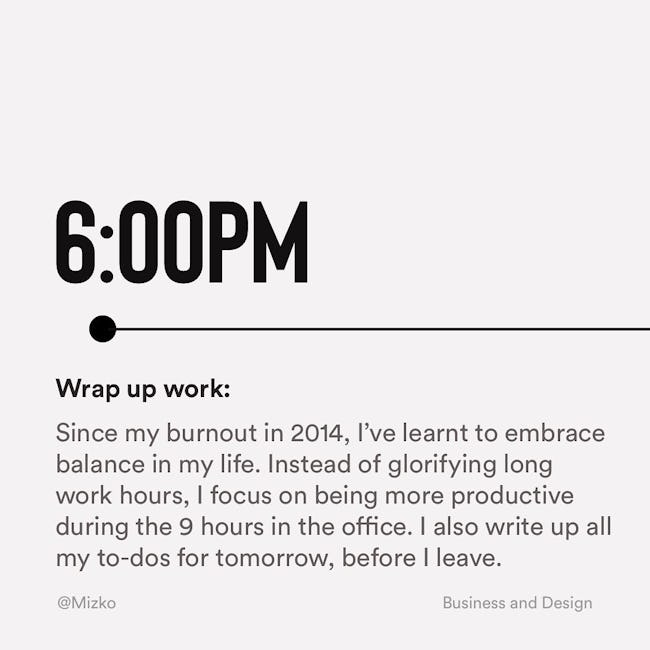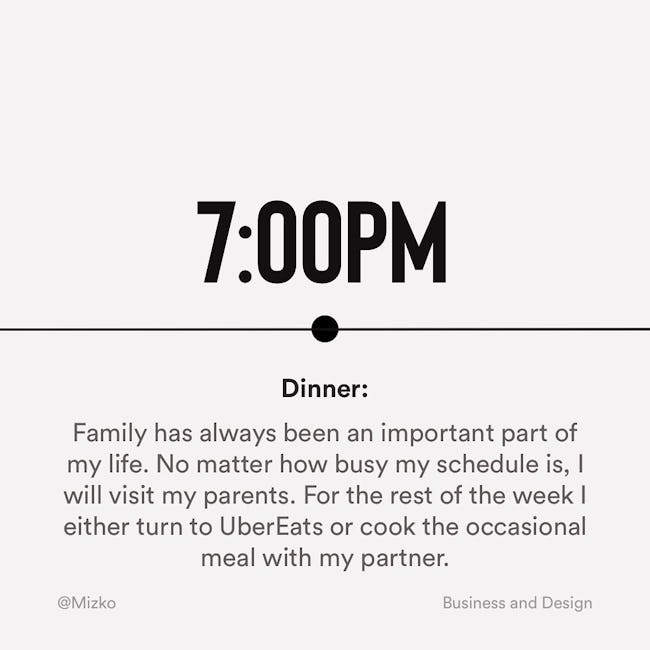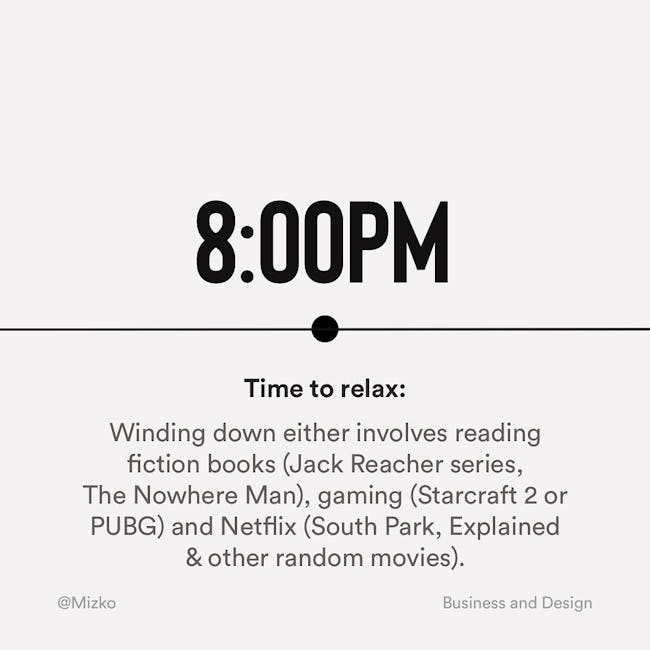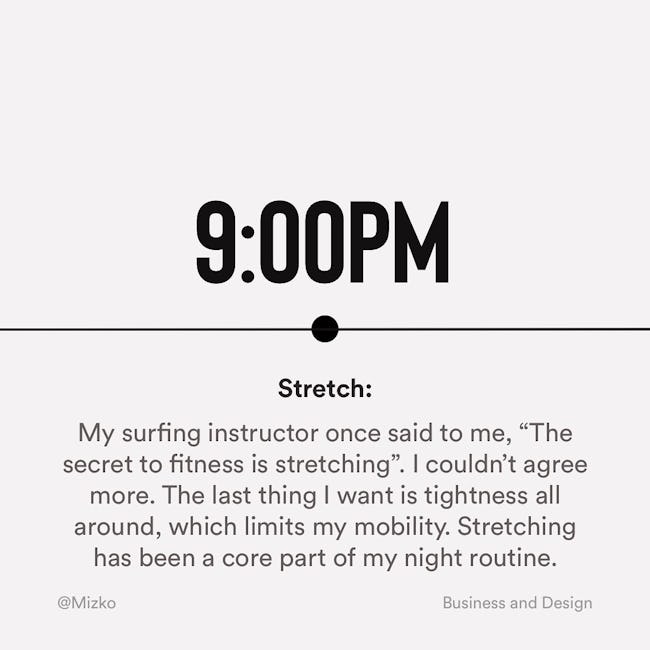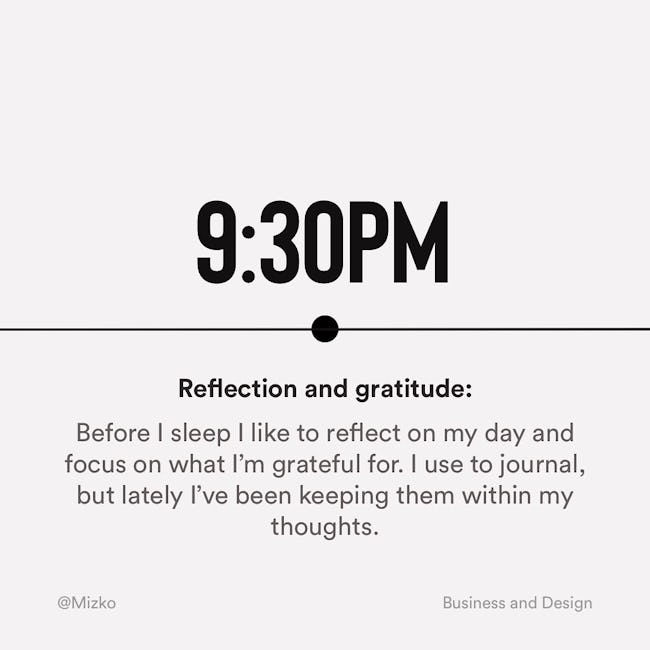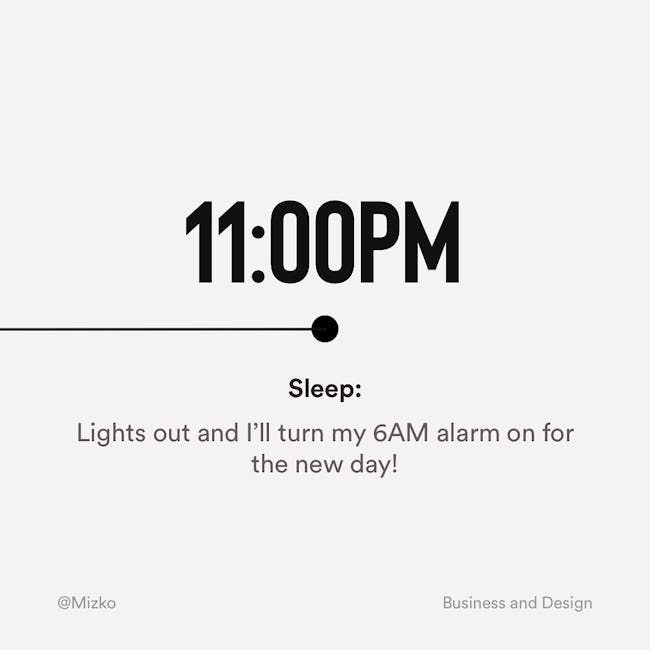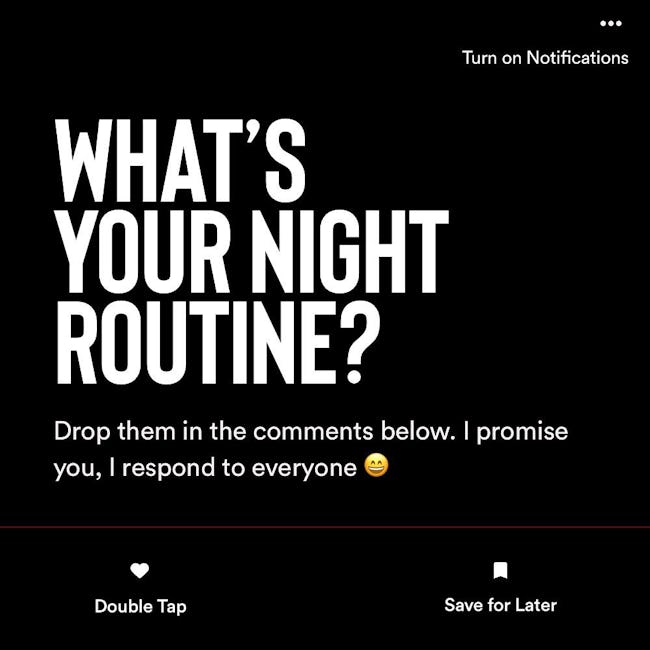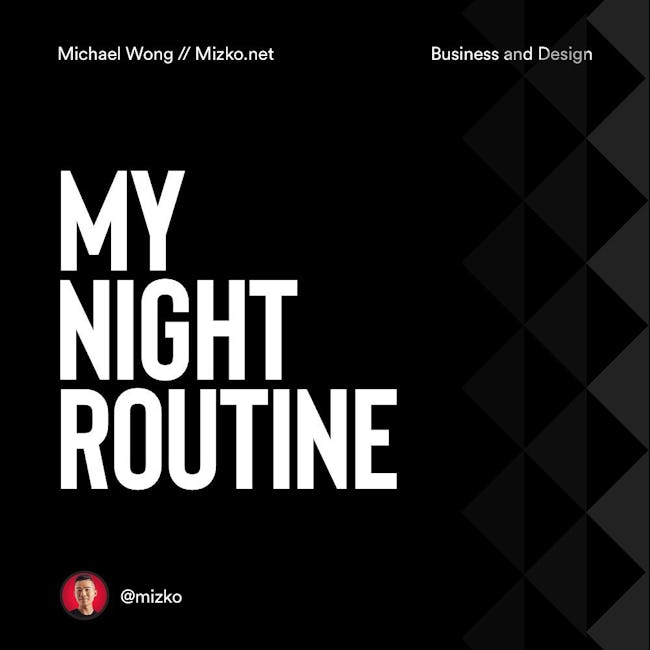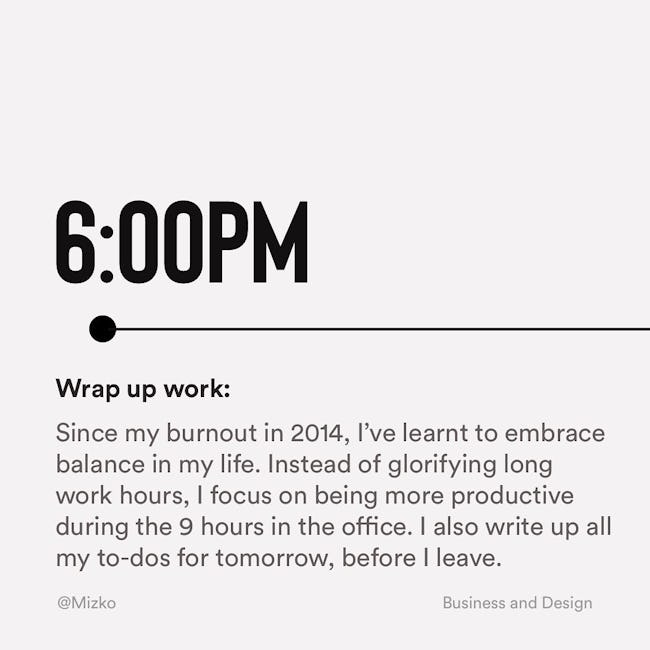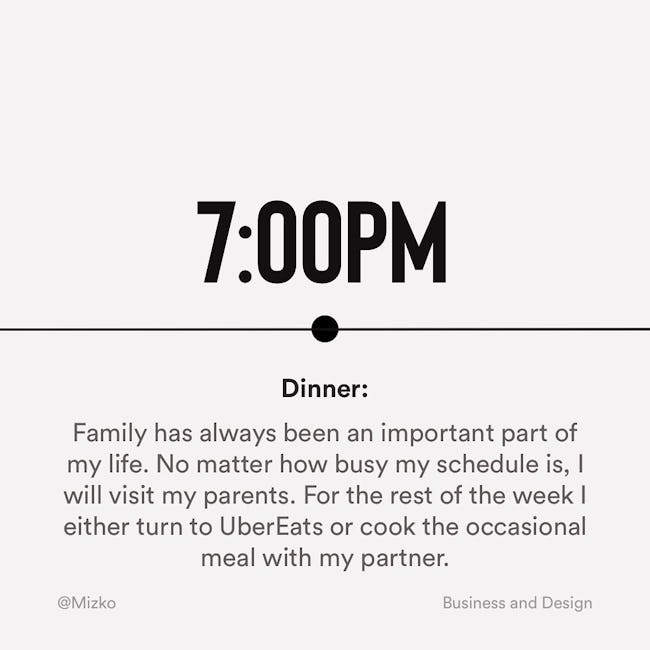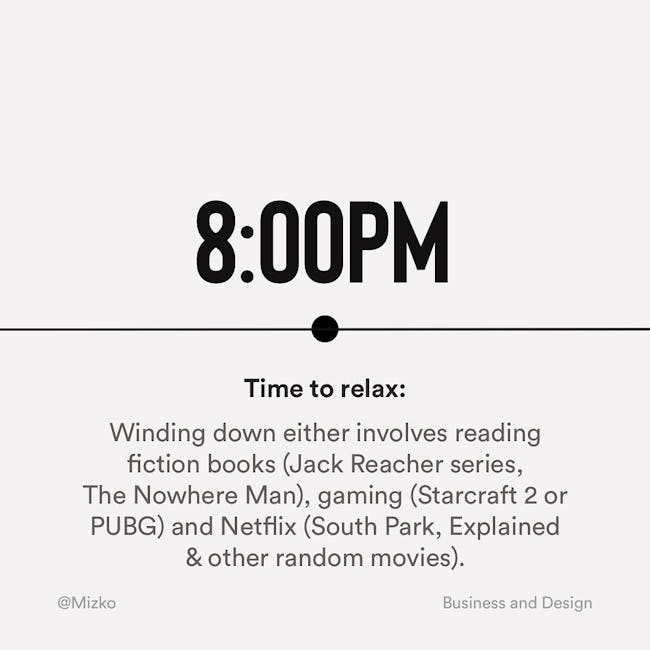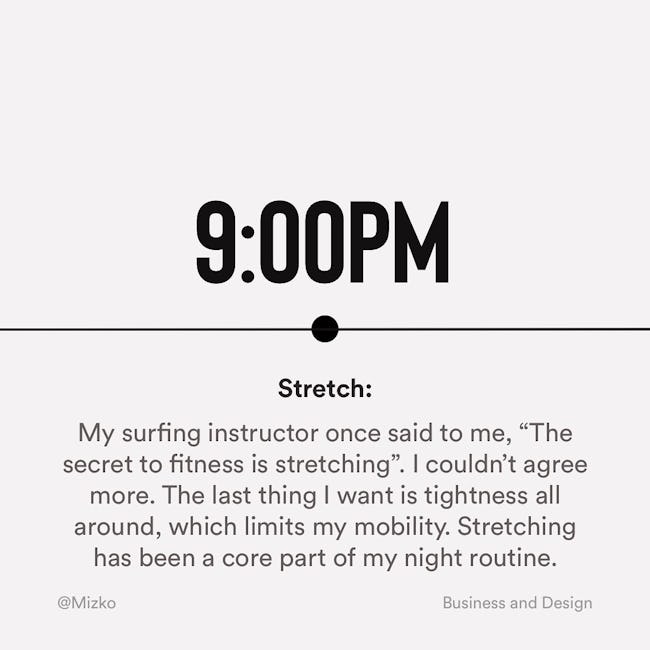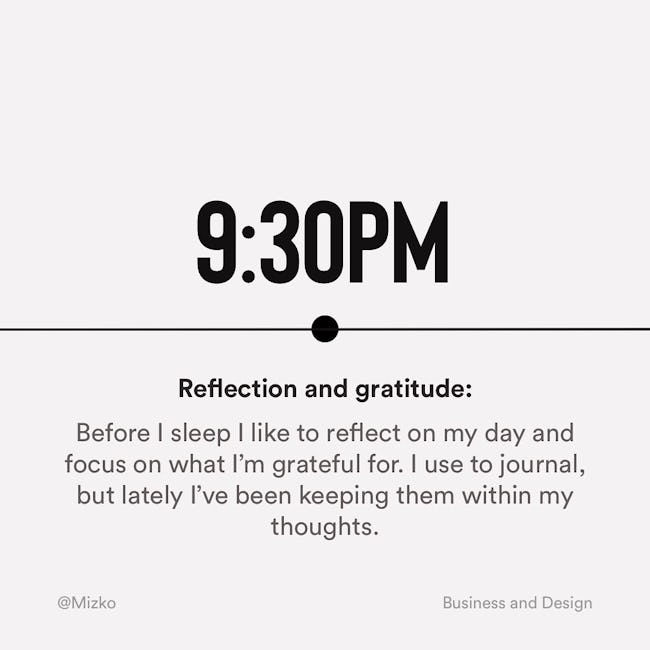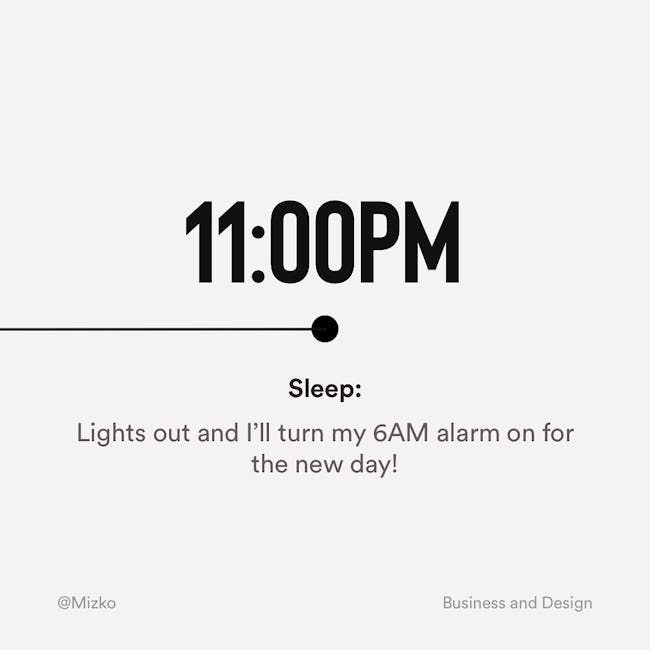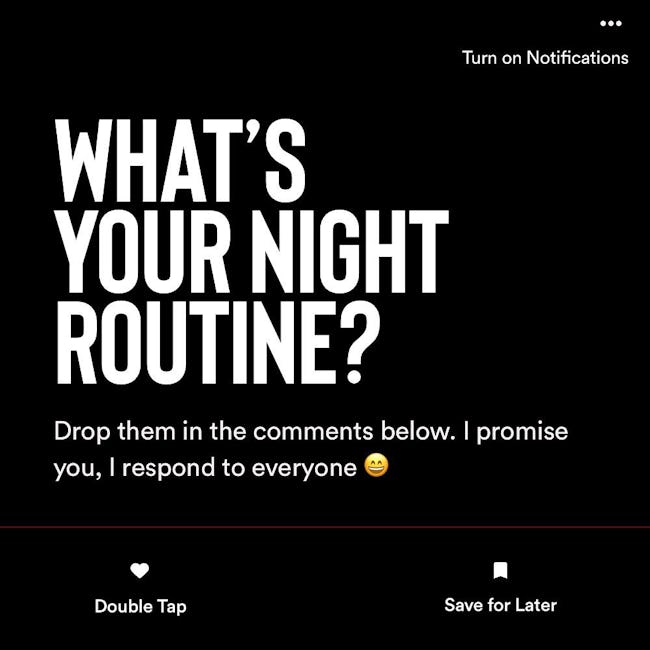 My Night Routine
6:00PM
Wrap up work:
Since my burnout in 2014, I've learnt to embrace balance in my life. Instead of glorifying long work hours, I focus on being more productive during the 9 hours in the office. I also write up all my to-dos for tomorrow, before I leave.
7:00PM
Dinner:
Family has always been an important part of my life. No matter how busy my schedule is, I will visit my parents. For the rest of the week I either turn to UberEats or cook the occasional meal with my partner.
8:00PM
Time to relax:
Winding down either involves reading fiction books (Jack Reacher series, The Nowhere Man), gaming (Starcraft 2 or PUBG) and Netflix (South Park, Explained & other random movies).
9:OOPM
Stretch:
My surfing instructor once said to me, "The secret to fitness is stretching". I couldn't agree more. The last thing I want is tightness all around, which limits my mobility. Stretching has been a core part of my night routine.
9:30PM
Reflection and gratitude:
Before I sleep I like to reflect on my day and focus on what I'm grateful for. I use to journal, but lately I've been keeping them within my thoughts.
II:00PM
Sleep:
Lights out and I'll turn my 6AM alarm on for the new day!
WHAT'S YOUR NIGHT ROUTINE?
Drop them in the comments below. I promise you, I respond to everyone e
More booklets by Michael Wong
More Personal Development booklets
Your recently viewed booklets
See all booklets