Booklet
My Morning Routine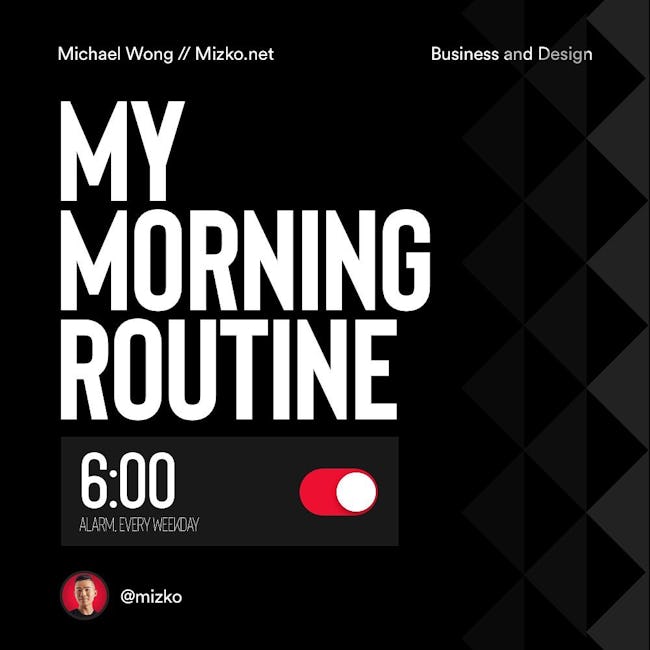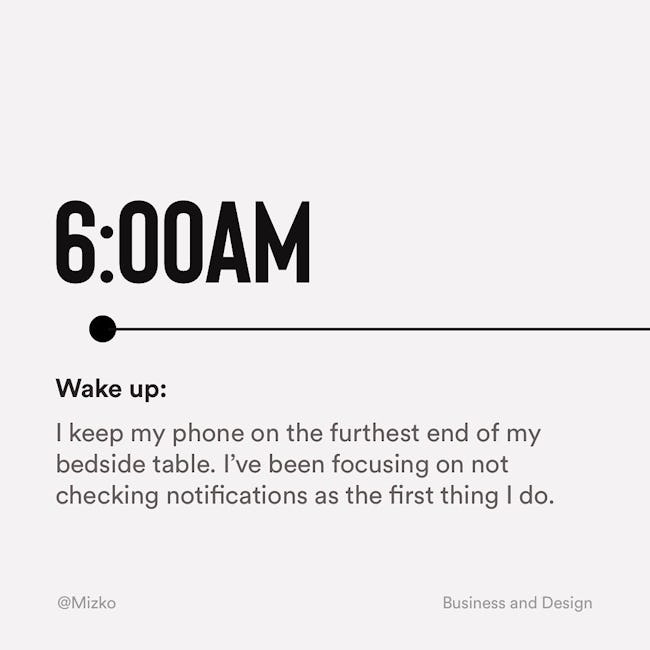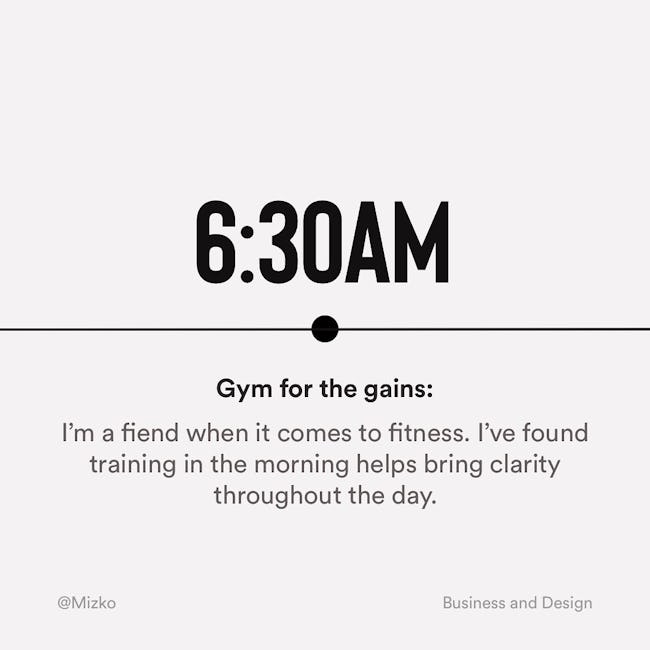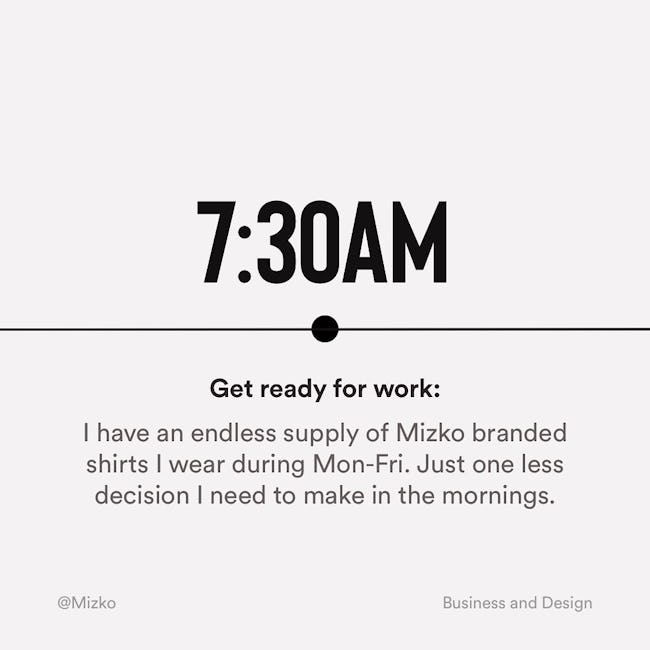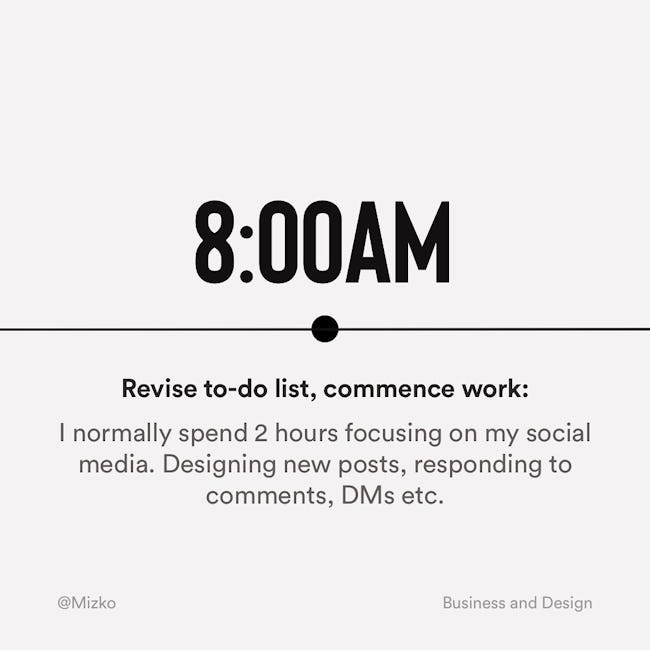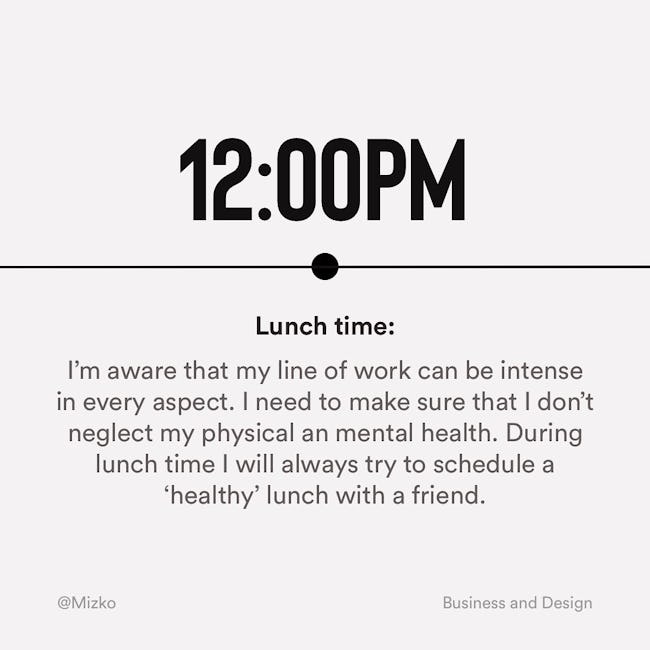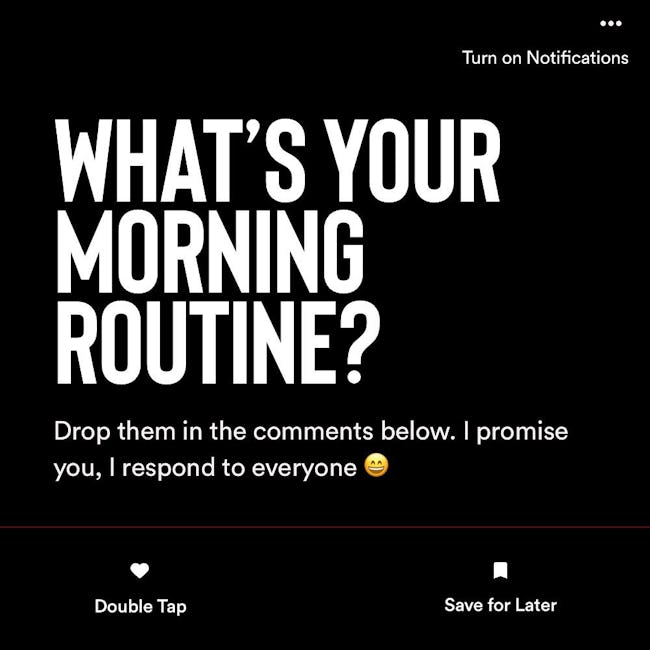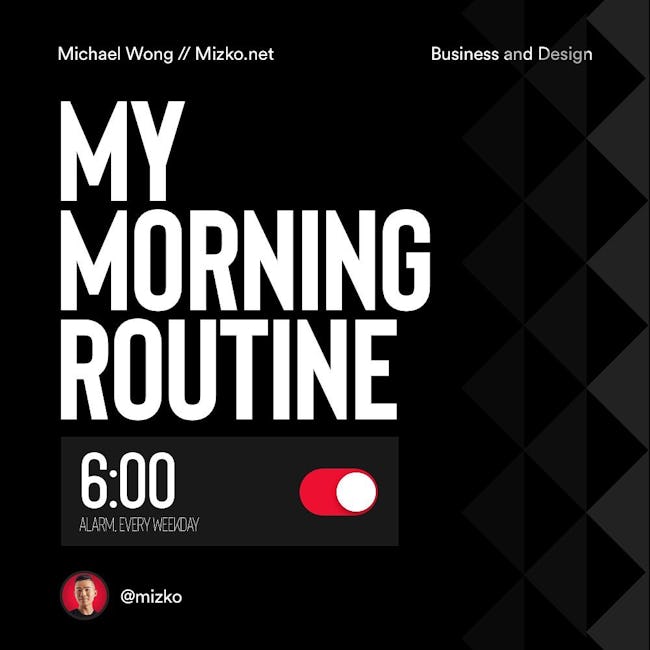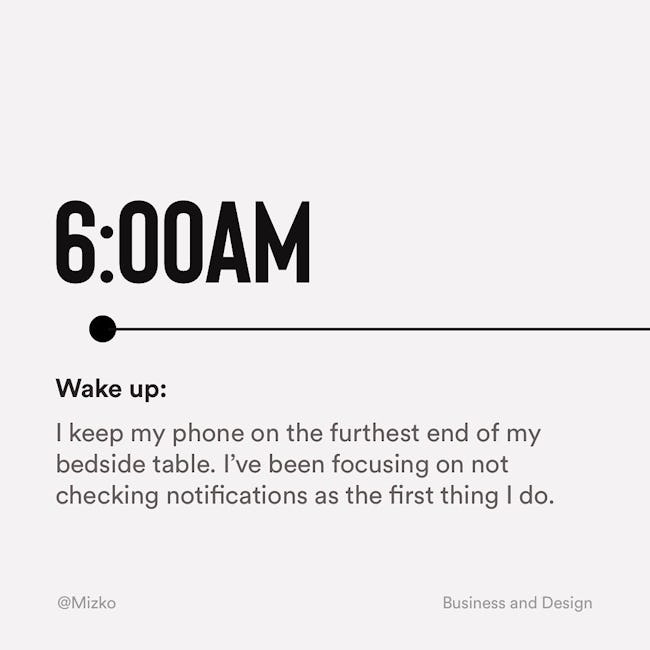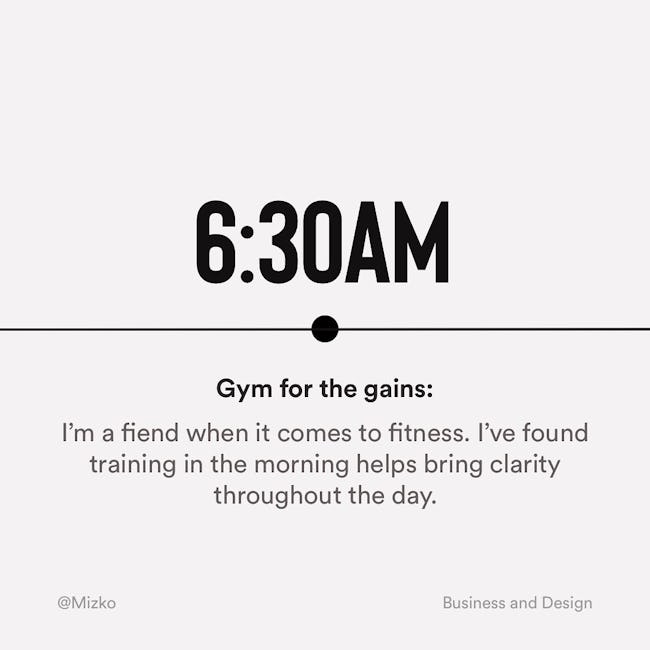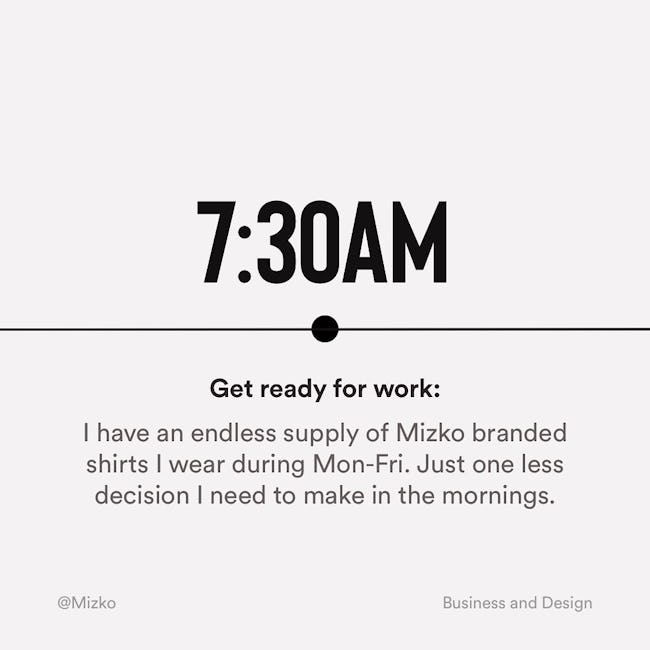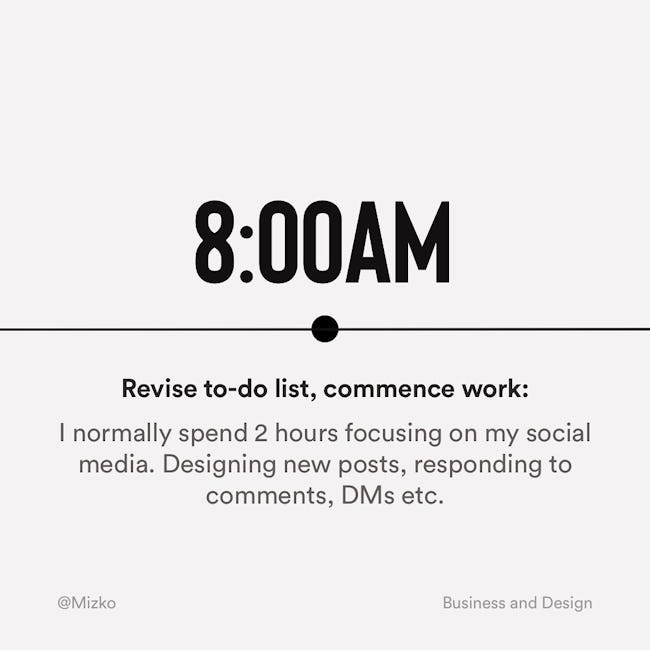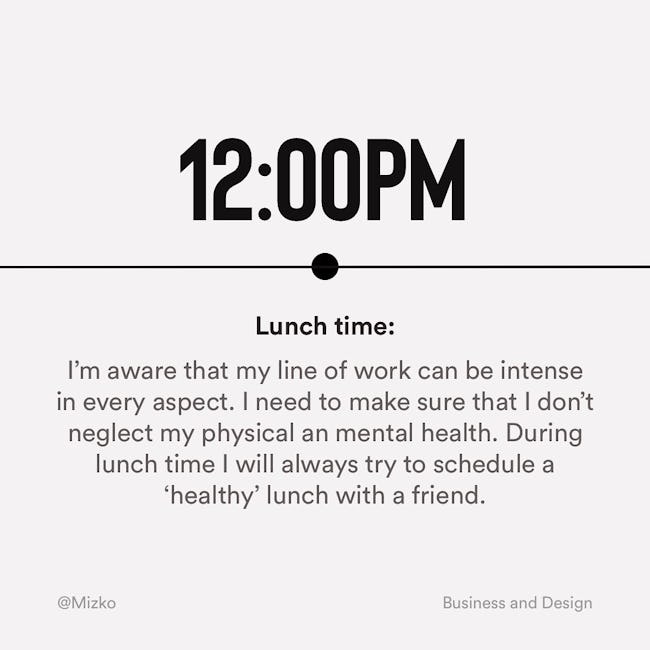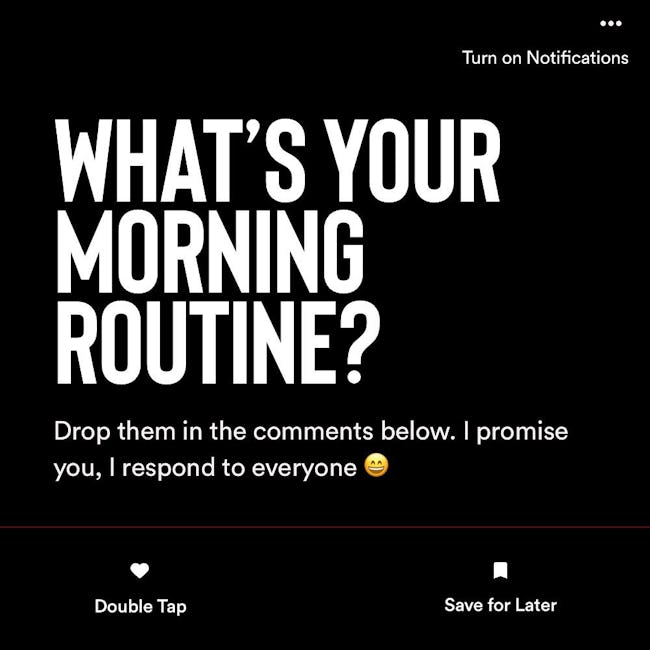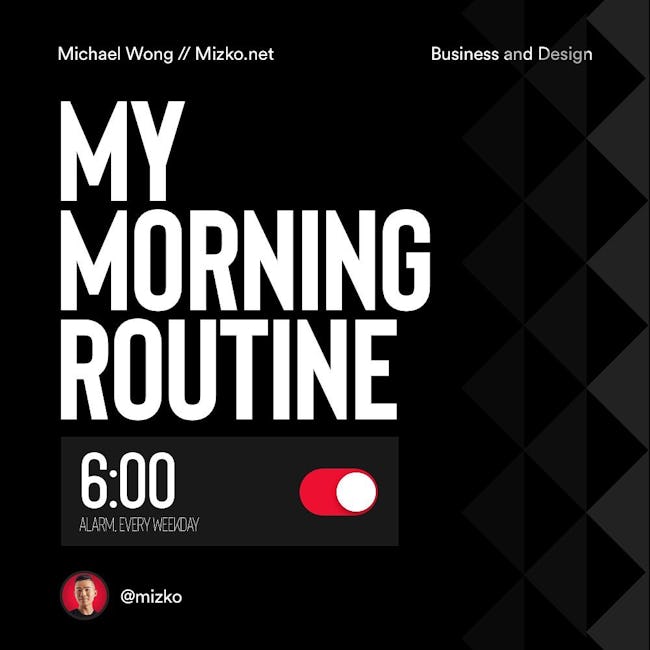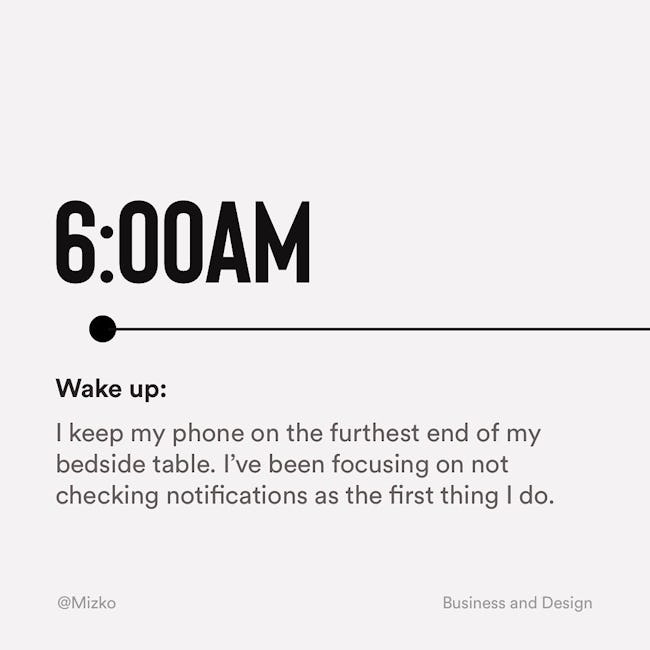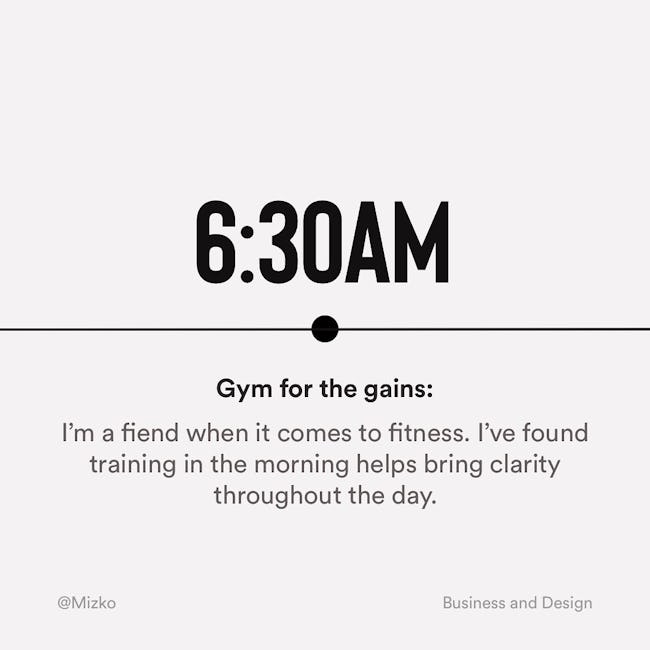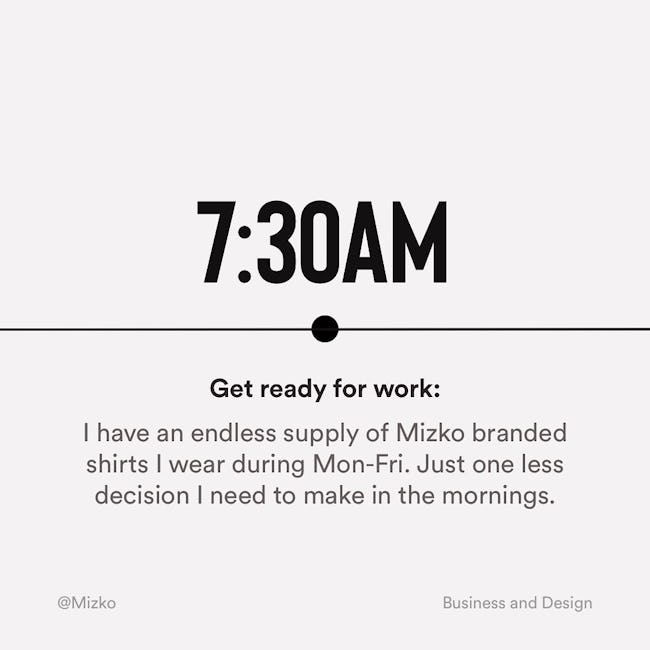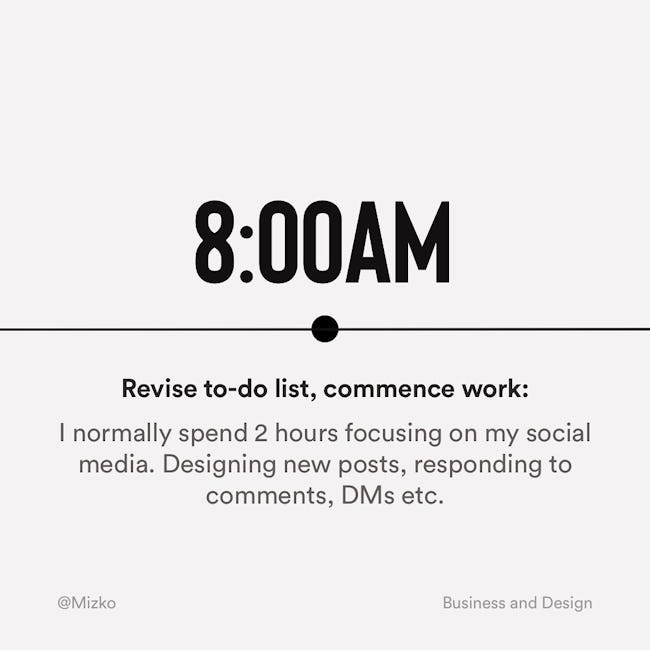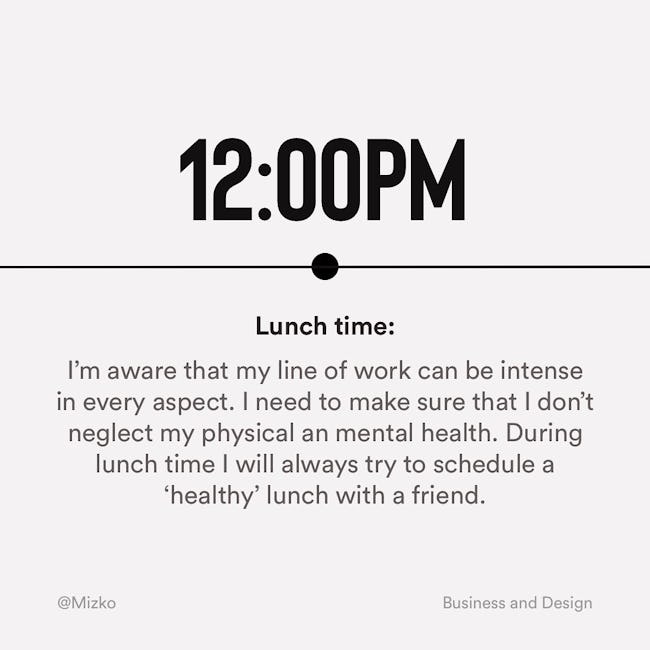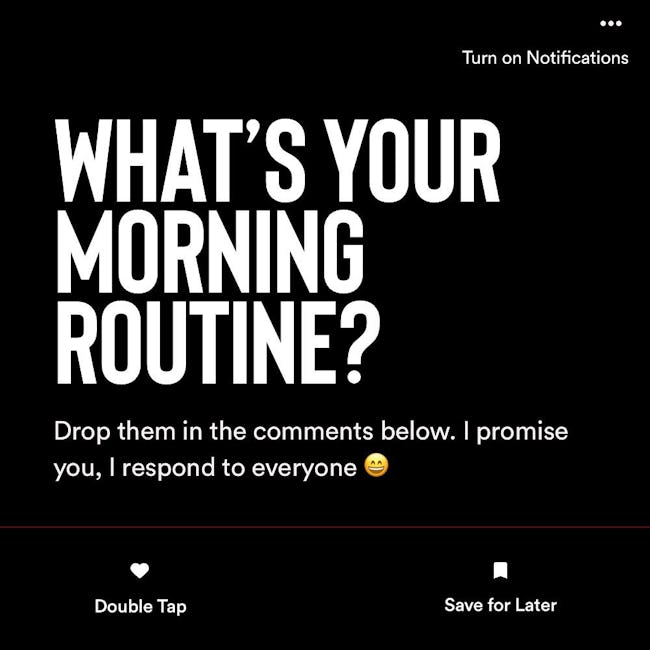 My Morning Routine
6:00AM
Wake up: I keep my phone on the furthest end of my bedside table. I've been focusing on not checking notifications as the first thing I do.
6:15AM
Meditate:
App: Insight Timer.
How: I rotate between 3 themes, Gratitude, Mindfulness and Focus.
6:30AM
Gym for the gains:
I'm a fiend when it comes to fitness. I've found training in the morning helps bring clarity throughout the day.
7:30AM
Get ready for work:
I have an endless supply of Mizko branded shirts I wear during Mon-Fri. Just one less decision I need to make in the mornings.
8:00AM
Revise to-do list, commence work:
I normally spend 2 hours focusing on my social media. Designing new posts, responding to comments, DMs etc.
I0:00AM
Commence project work:
I like to timebox all my activities. After 2 hours of social work, I'll start on my project-based work. Eg. Clients or my course as of right now.
12:00PM
Lunch time: I'm aware that my line of work can be intense in every aspect. I need to make sure that I don't neglect my physical an mental health. During lunch time I will always try to schedule a 'healthy' lunch with a friend.
More booklets by Michael Wong
More Personal Development booklets
Your recently viewed booklets
See all booklets