Booklet
Must Have Chrome Extensions For Designers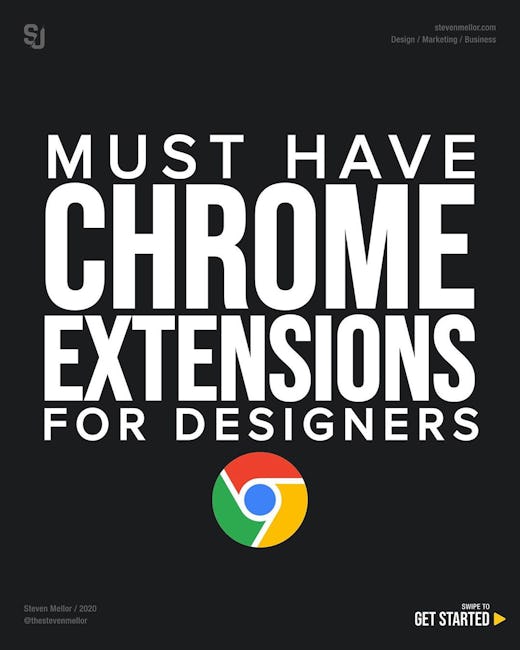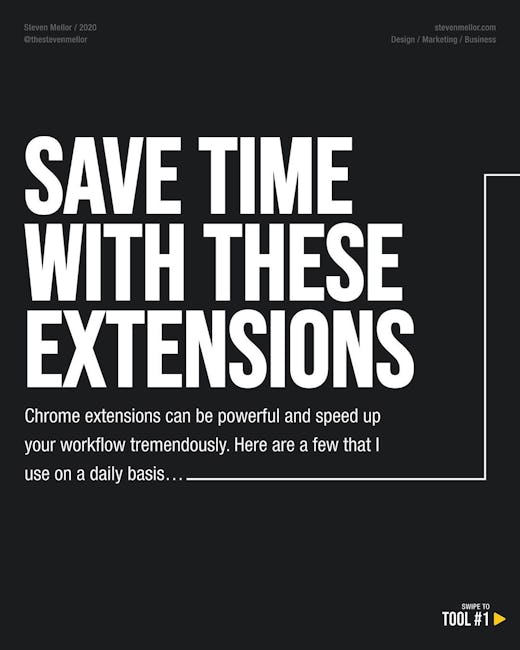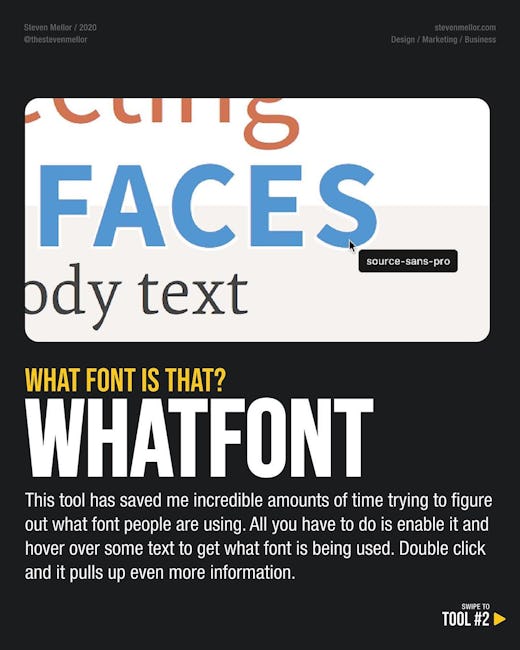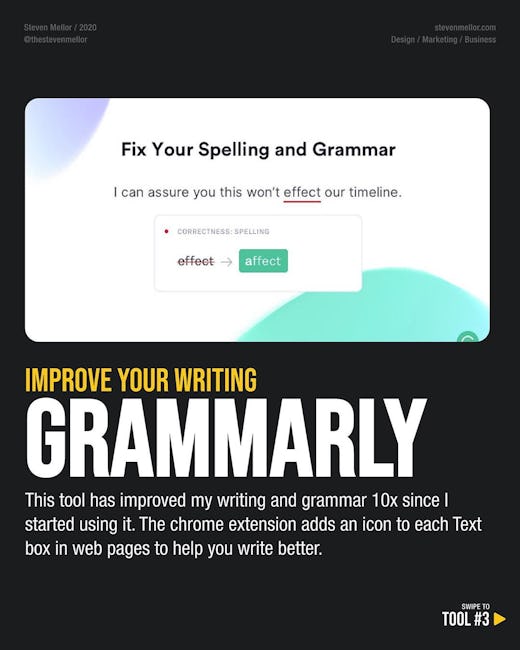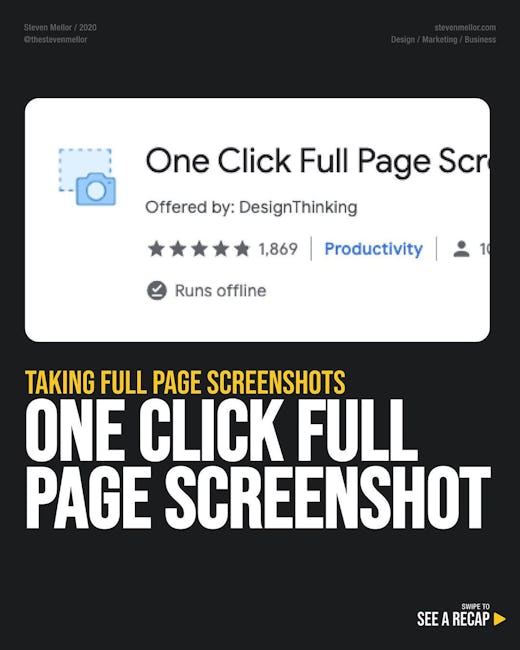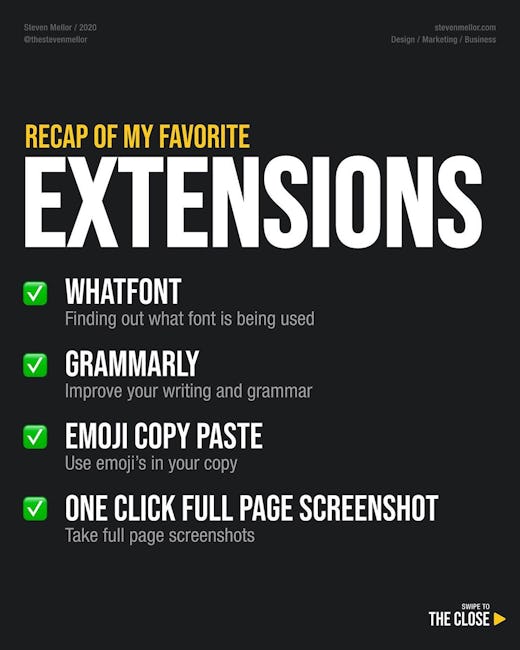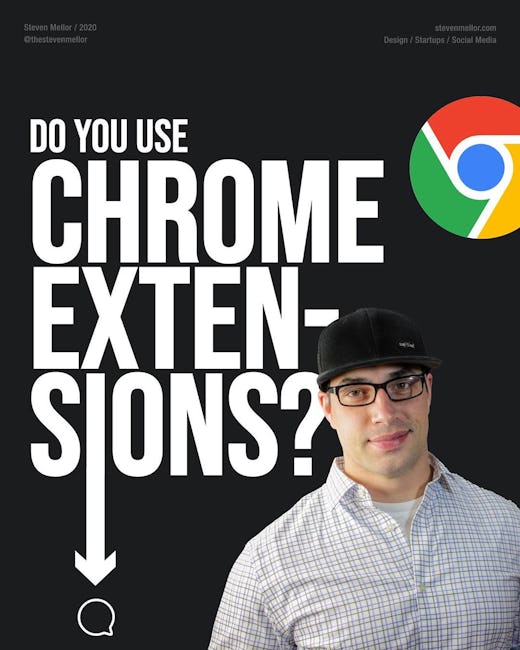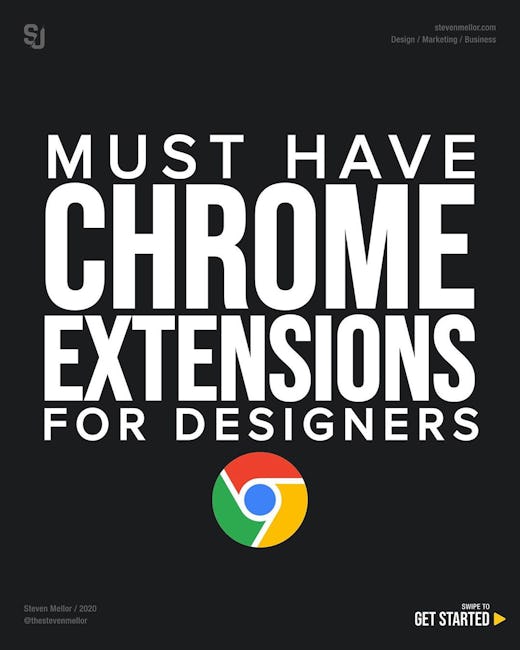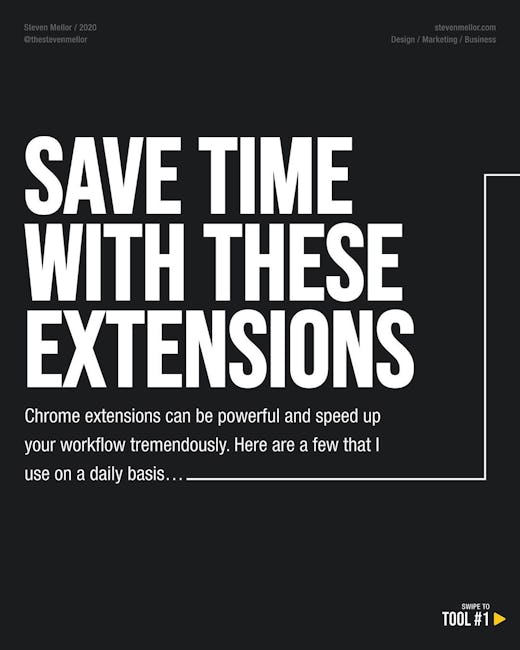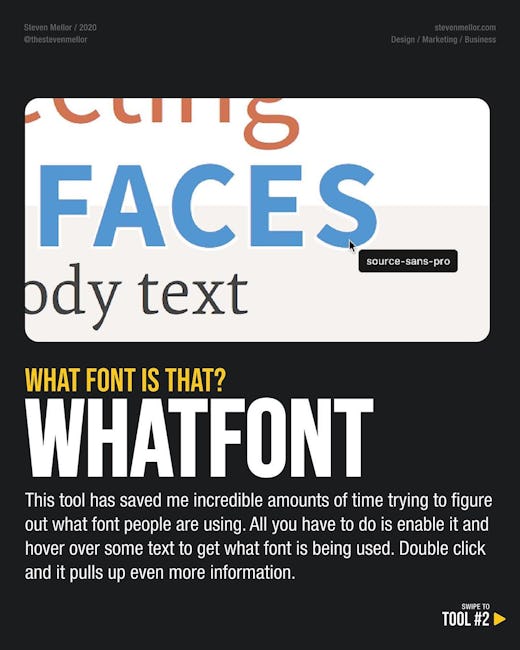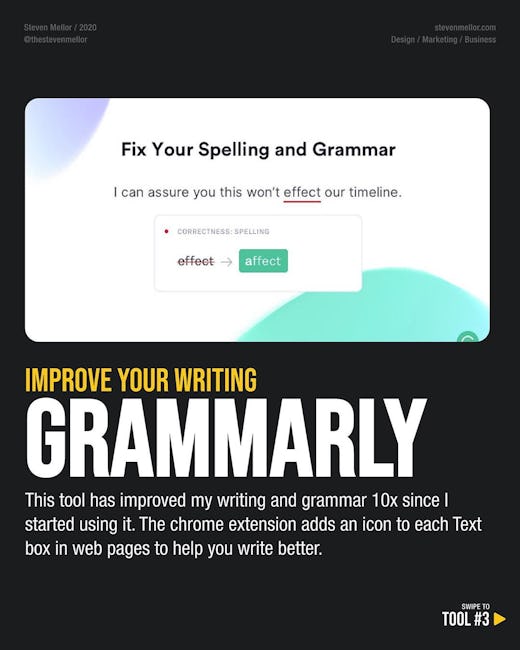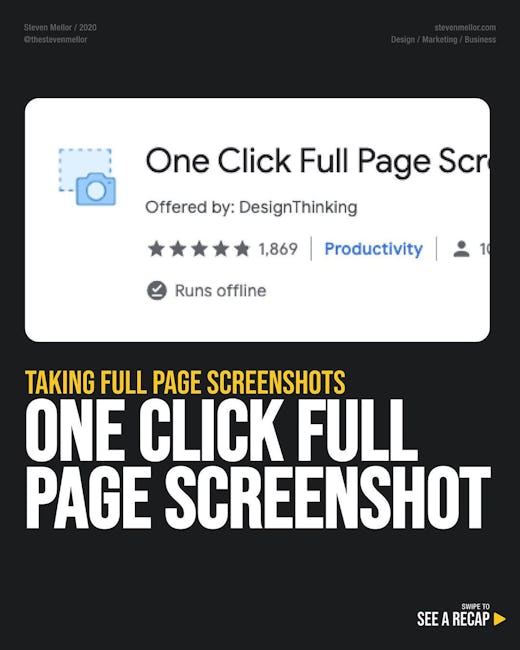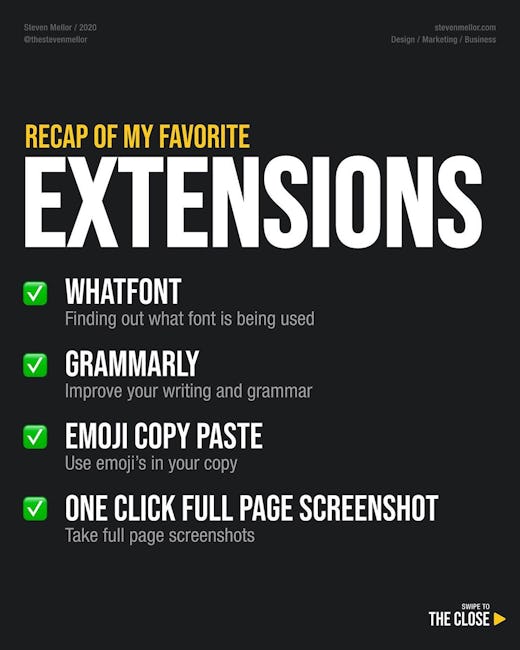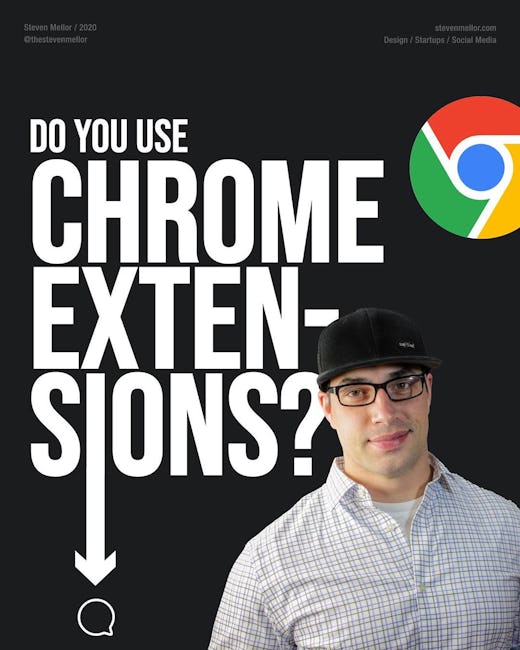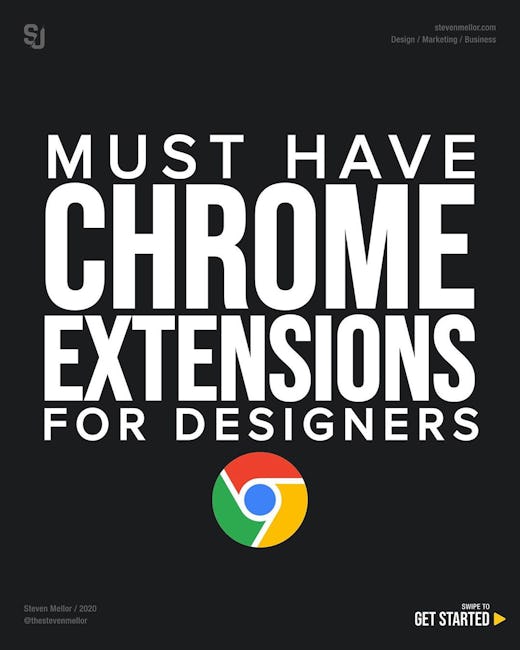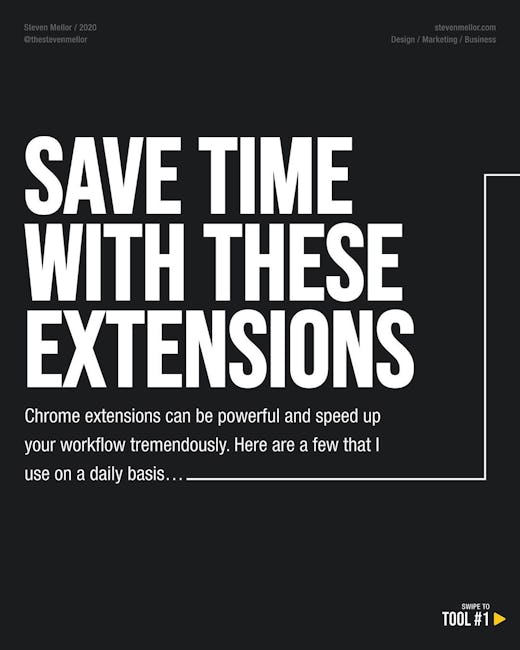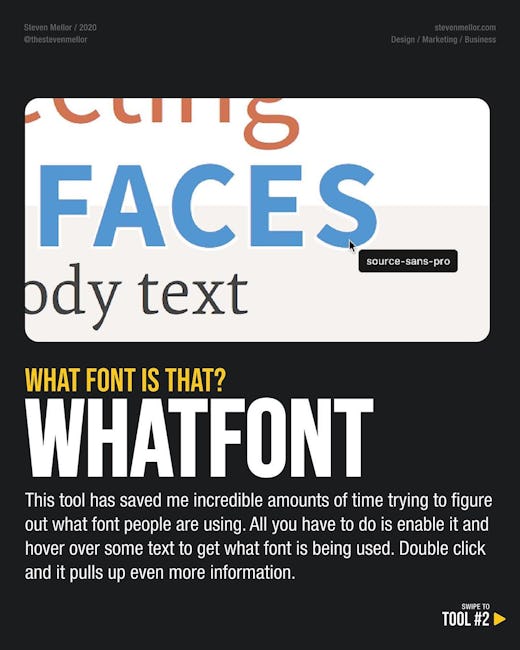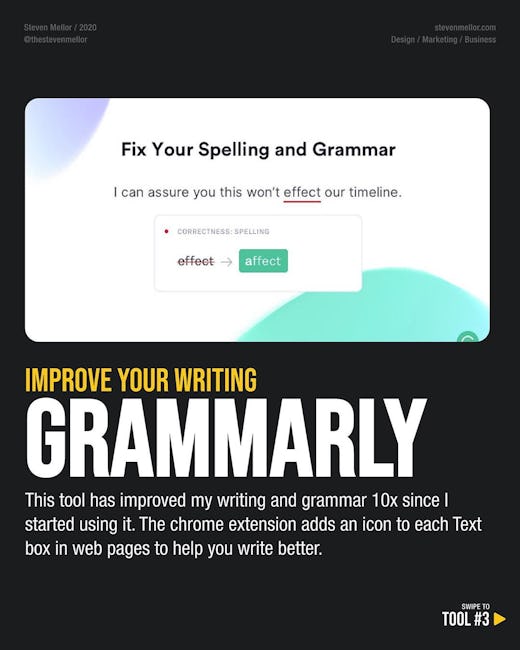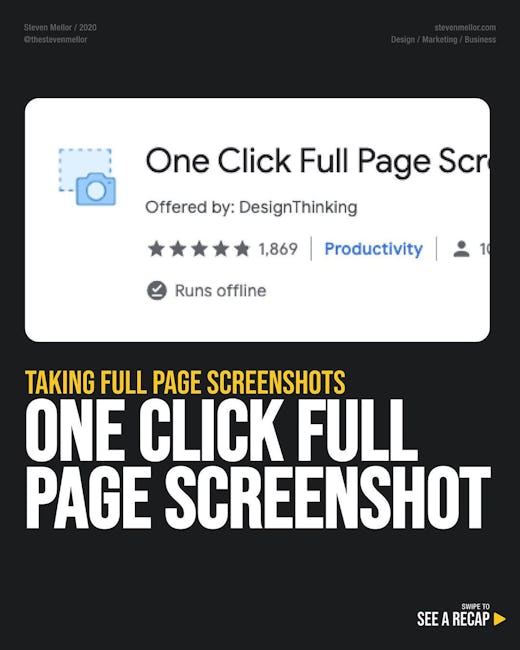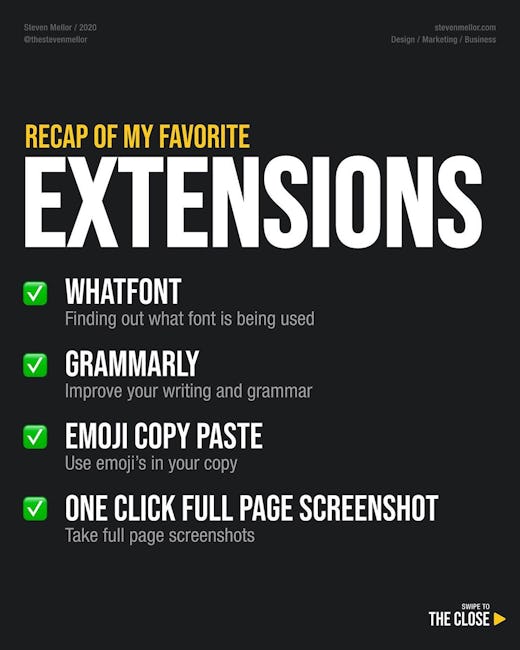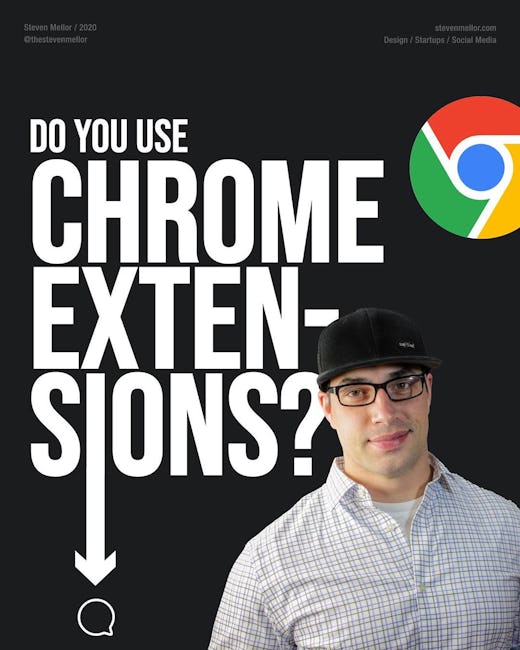 Must Have Chrome Extensions For Designers
SAVE TIME WITH THESE EXTENSIONS
Chrome extensions can be powerful and speed up your workflow tremendously. Here are a few that I use on a daily basis.
WHAT FONT IS THAT?
WHATFONT
This tool has saved me incredible amounts of time trying to figure out what font people are using. All you have to do is enable it and hover over some text to get what font is being used. Double click and it pulls up even more information.
IMPROVE YOUR WRITING
GRAMMARLY
This tool has improved my writing and grammar 1 Ox since I started using it. The chrome extension adds an icon to each Text box in web pages to help you write better.
USE EMOJI'S IN YOUR COPY
EMOJI COPY PASTE
If you're looking for a way to quickly copy and paste emojis, then this is the tool for you. It comes in super handy when writing ad copy or using it for my Instagram Captions.
TAKING FULL PAGE SCREENSHOTS
ONE CLICK FULL PAGE SCREENSHOT
RECAP OF MY FAVORITE
EXTENSIONS
WHATFONT
Finding out what font is being used
GRAMMARLY
Improve your writing and grammar
EMOJI COPY PASTE
ONE CLICK FULL SCREENSHOT
Take full page screenshots
Do you use chrome extensions?
More booklets by Steve Mellor
More Marketing booklets
Your recently viewed booklets
See all booklets