Booklet
Most Popular Programming Paradigms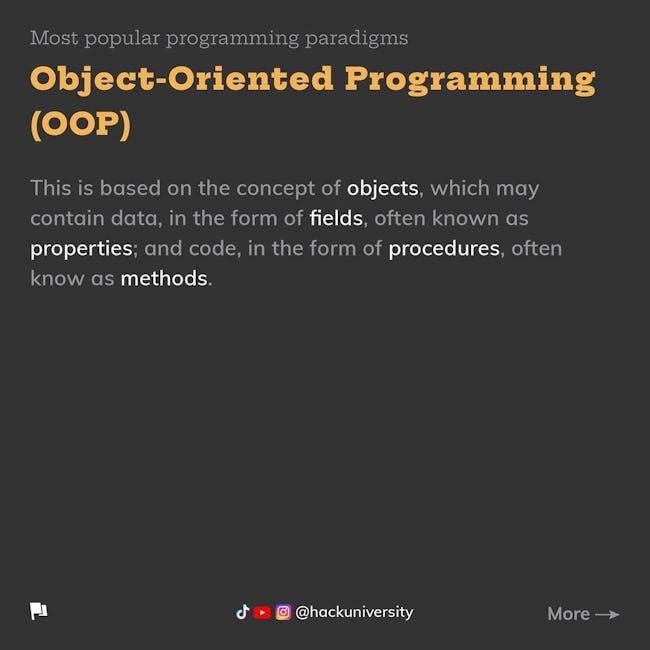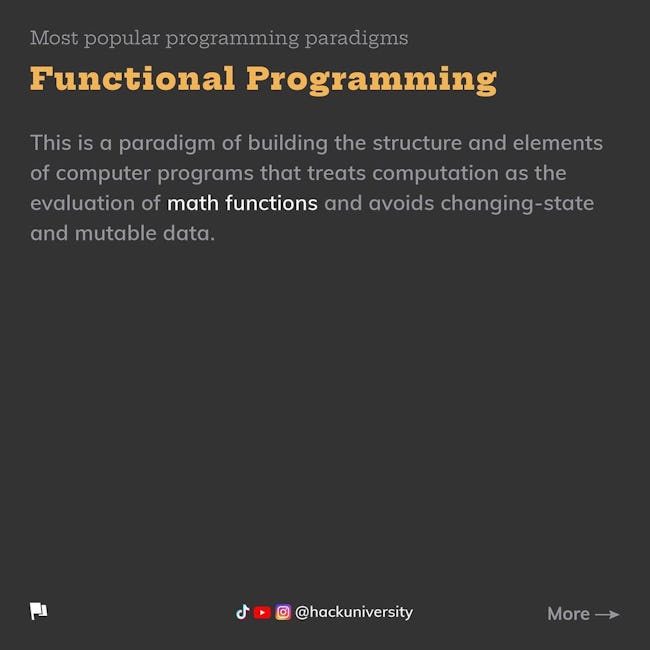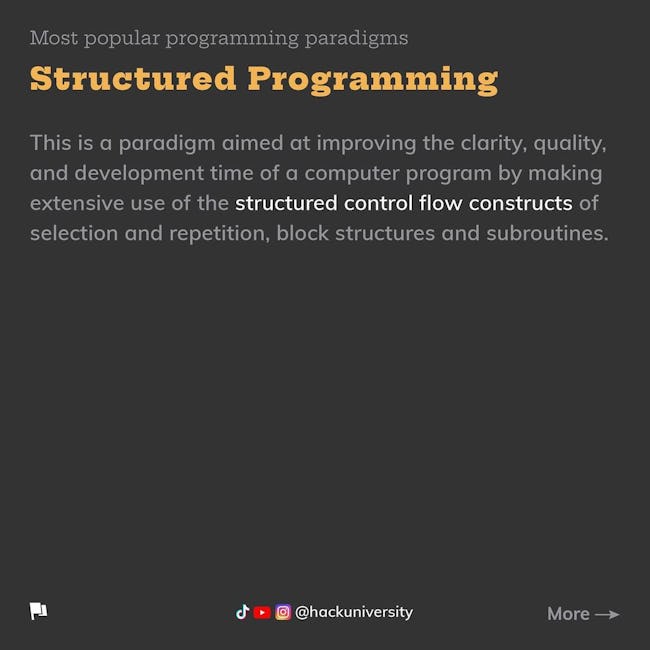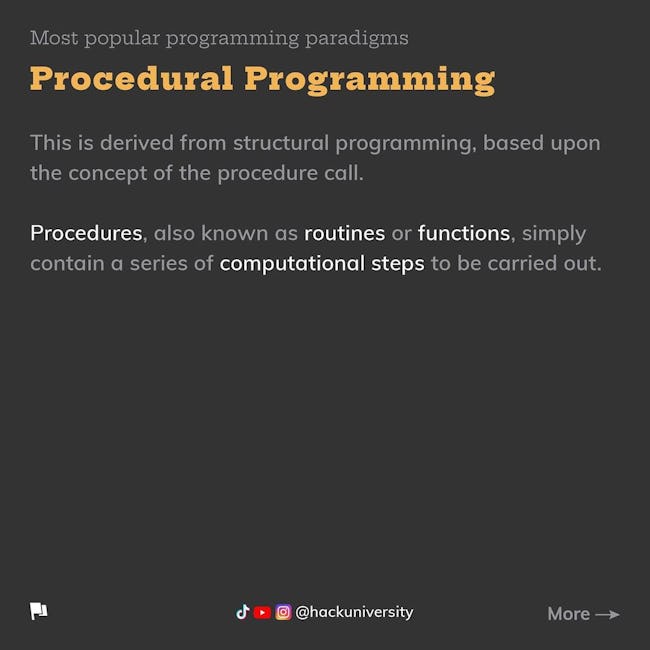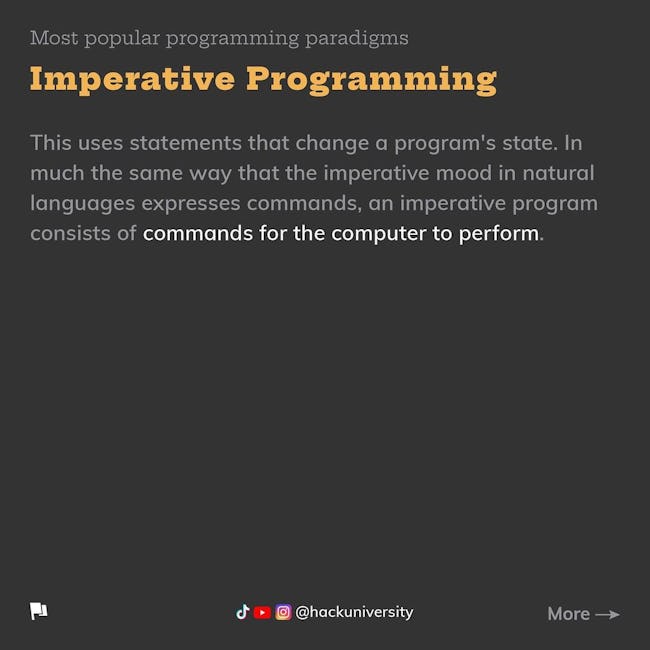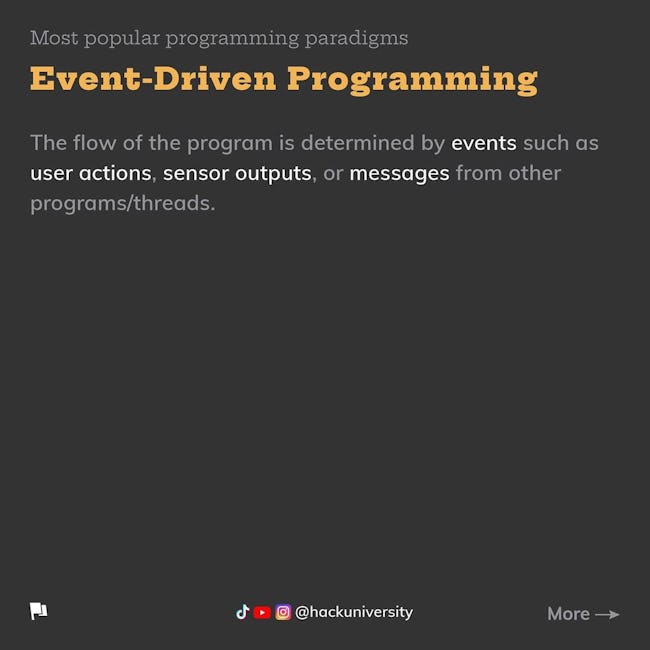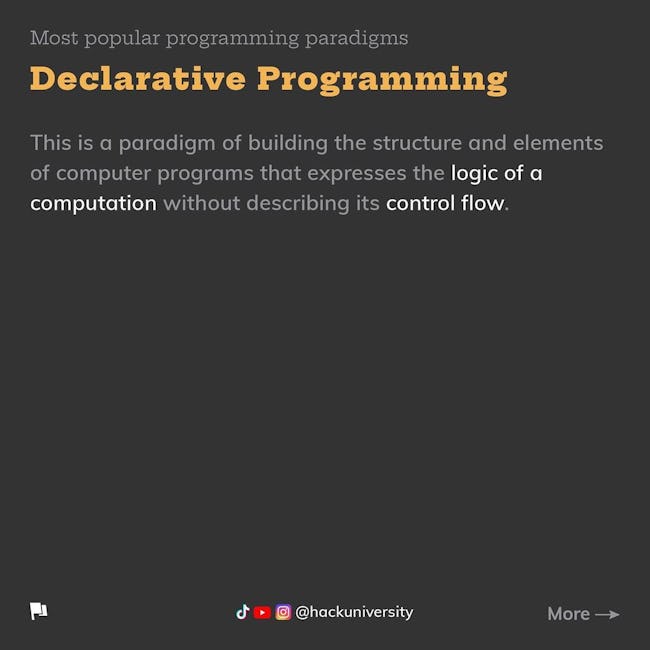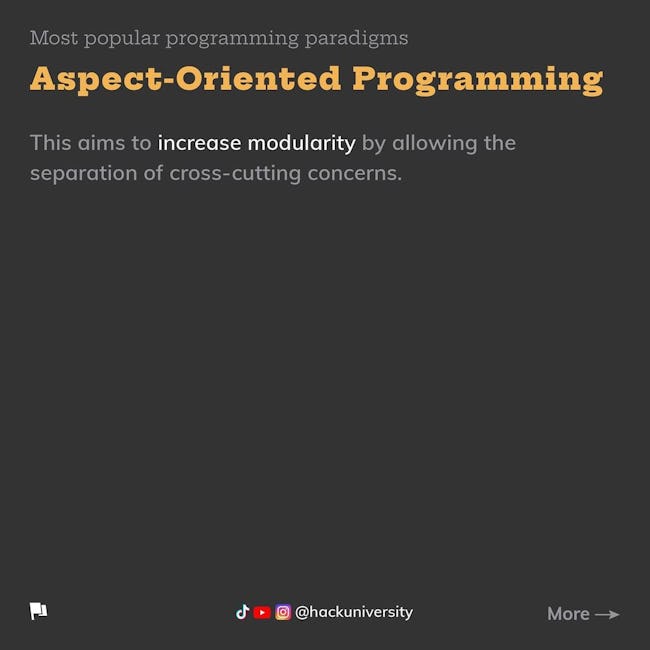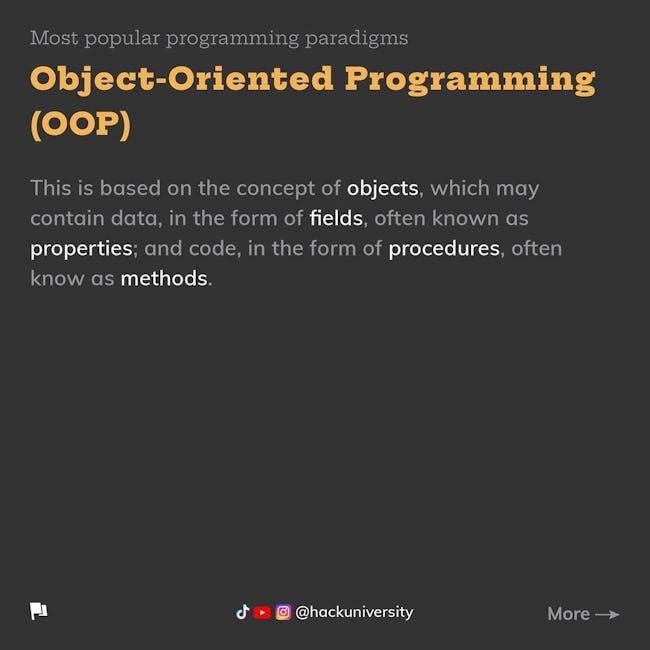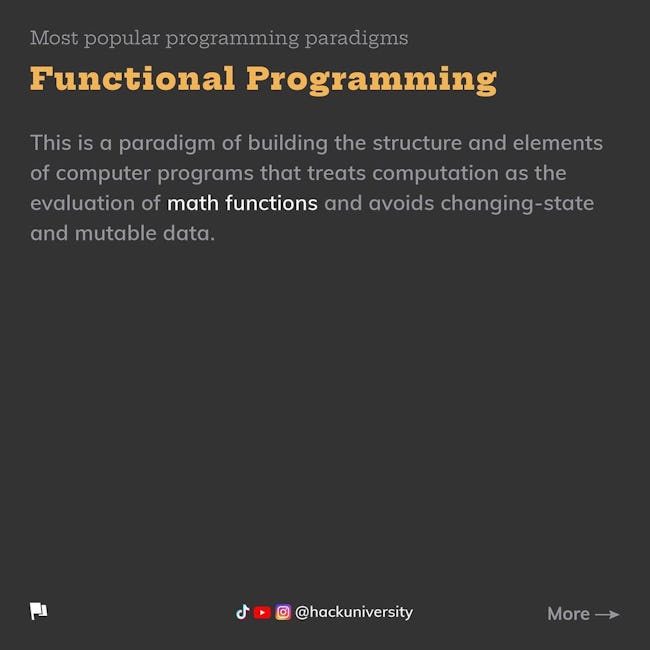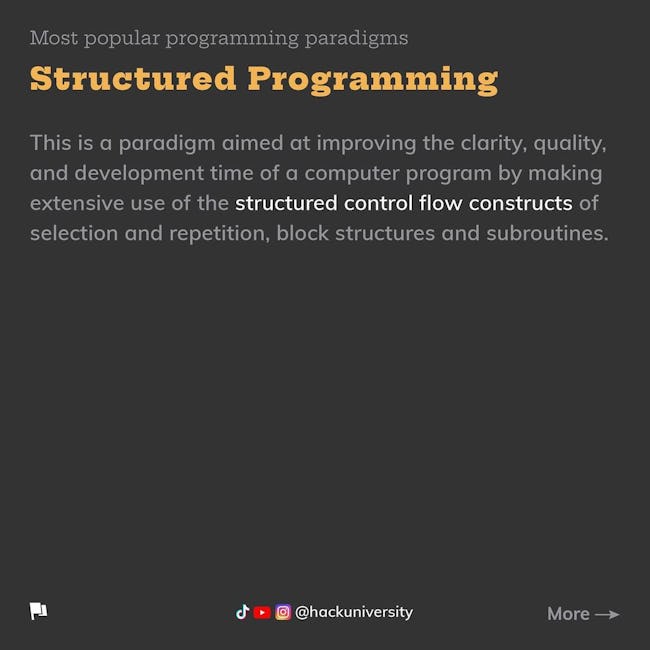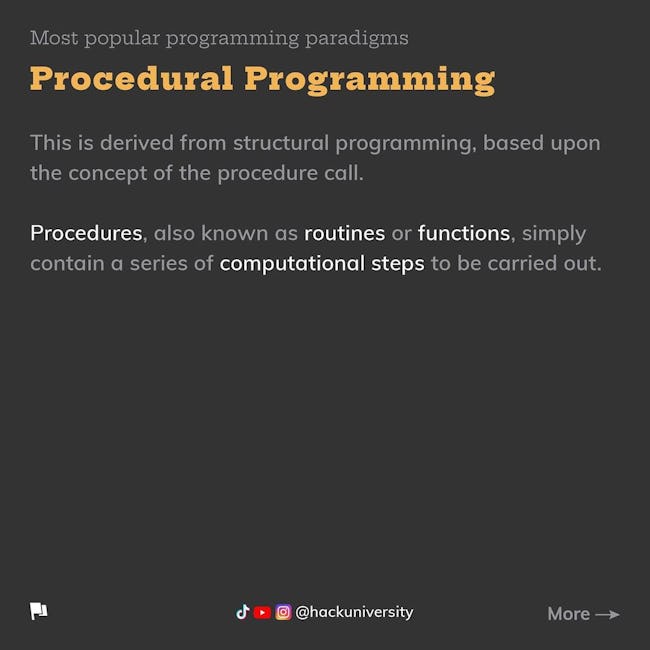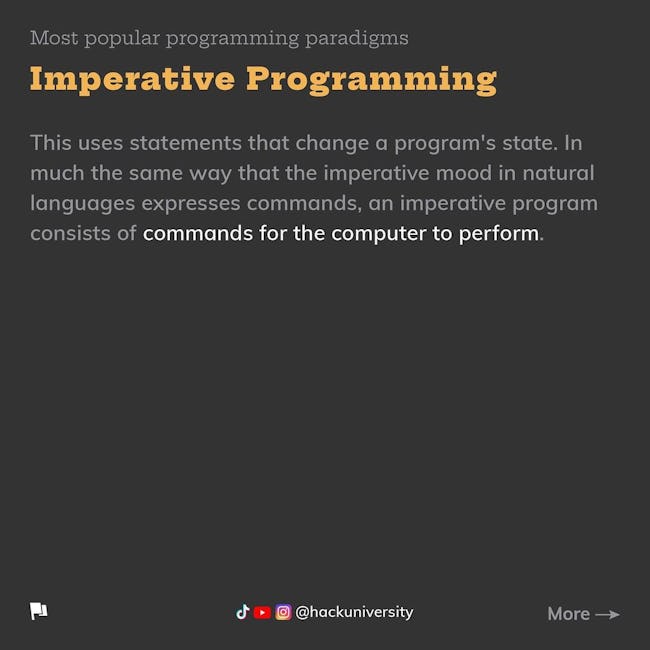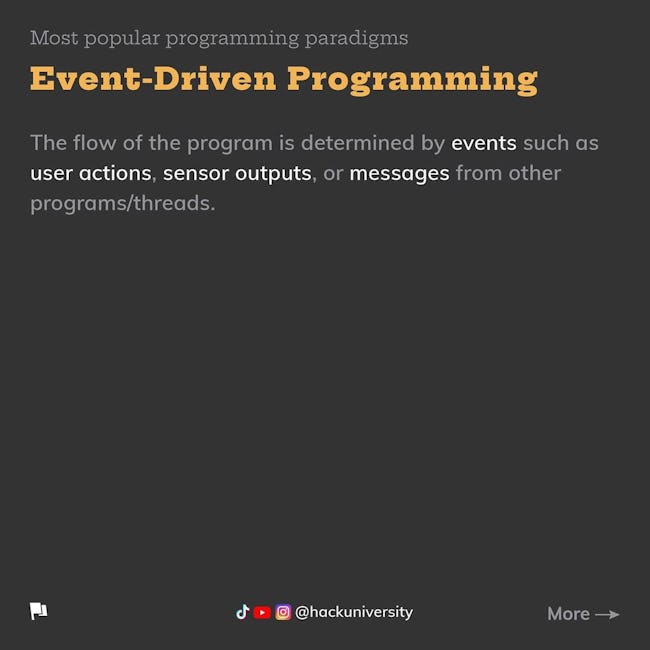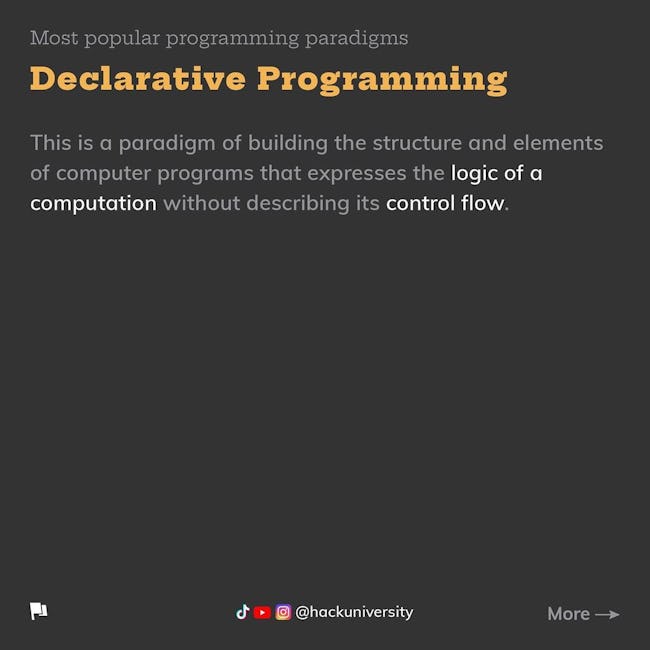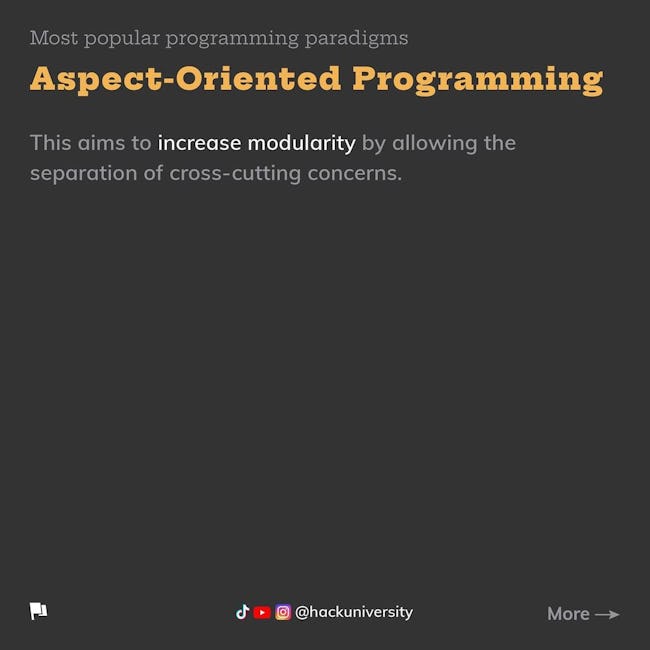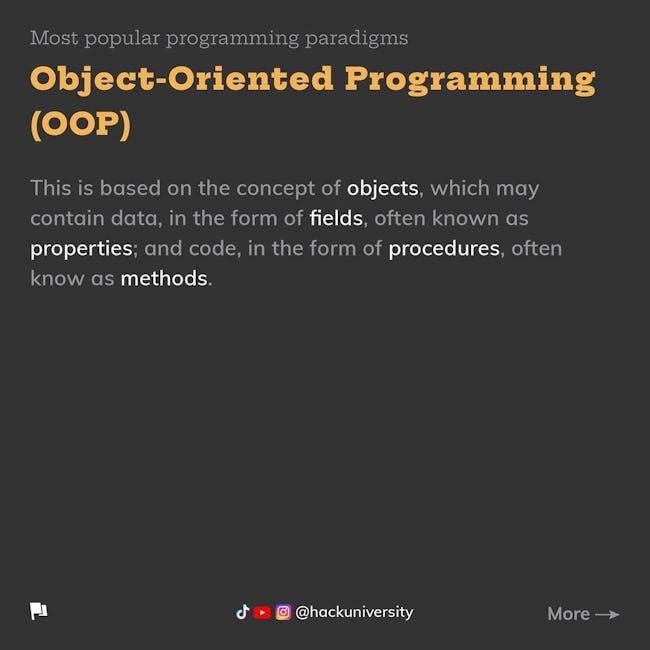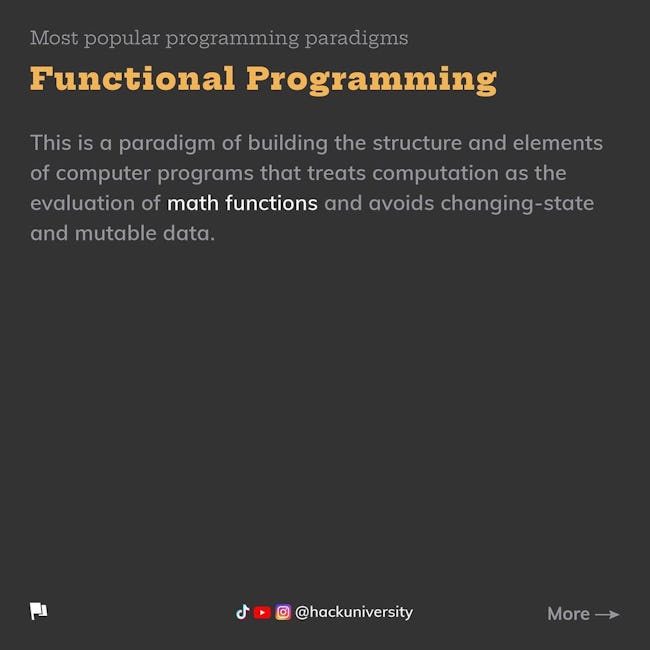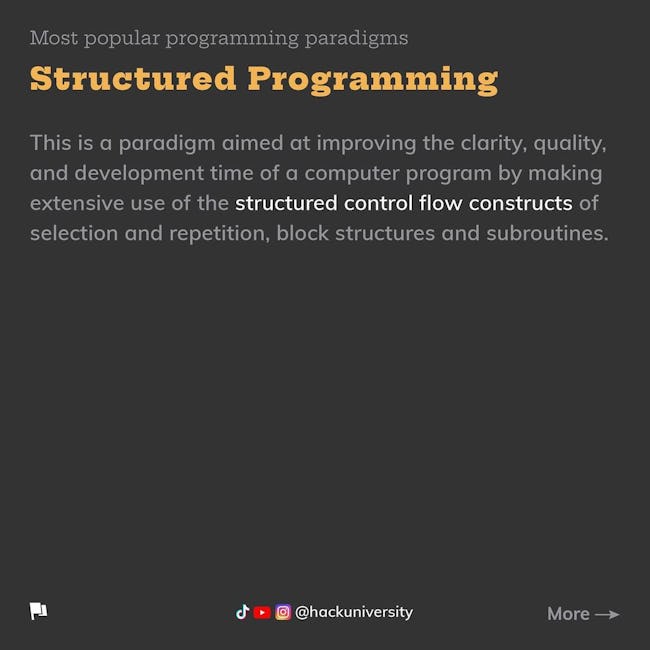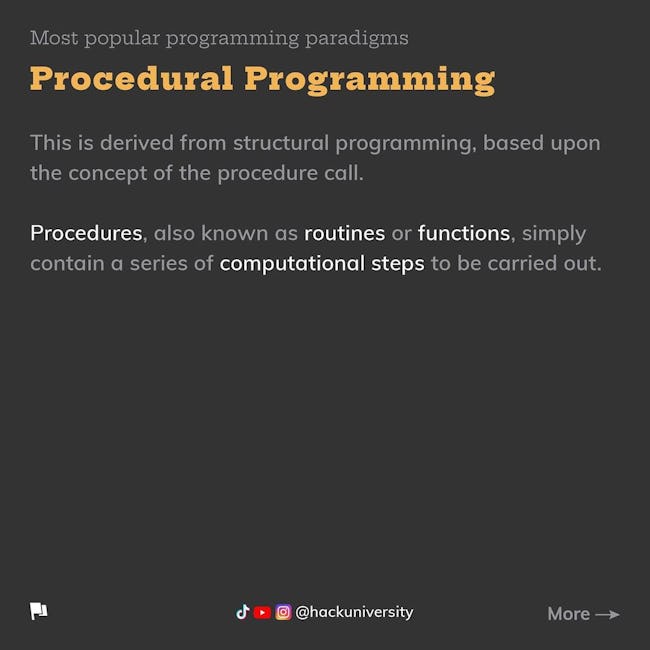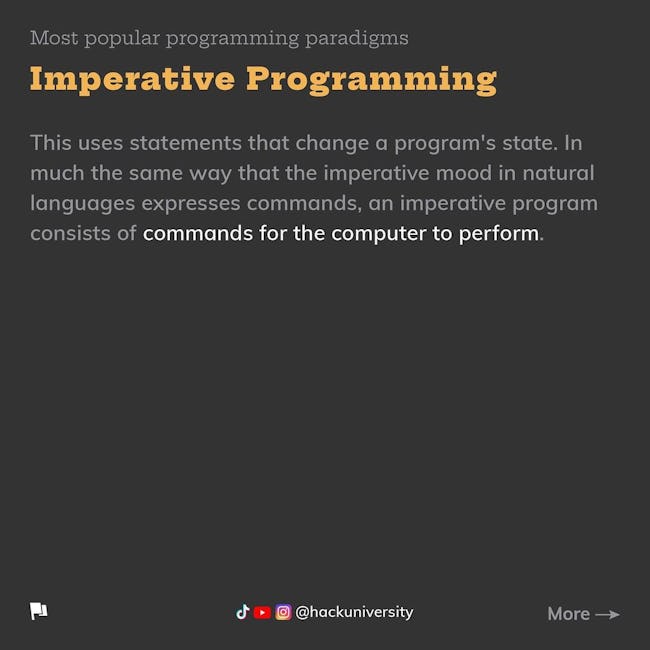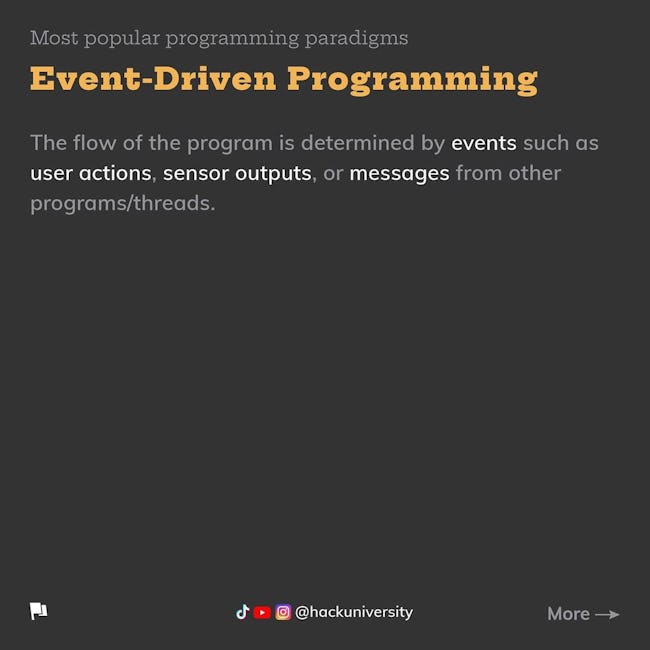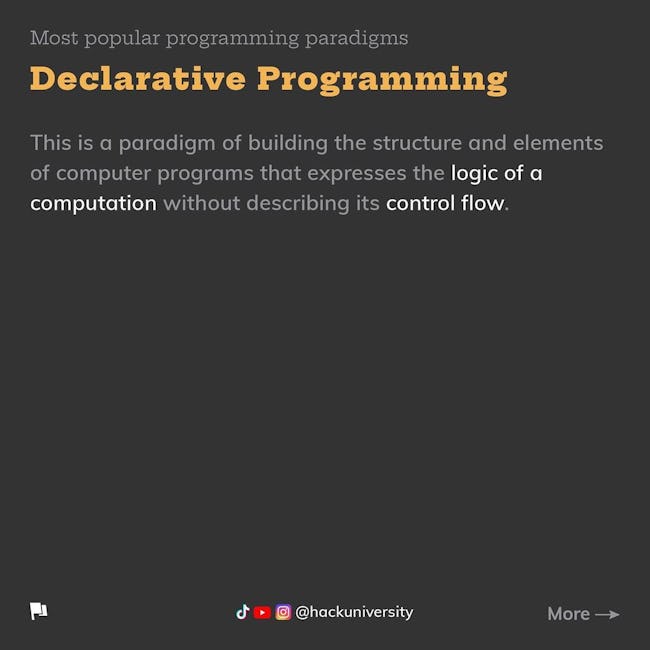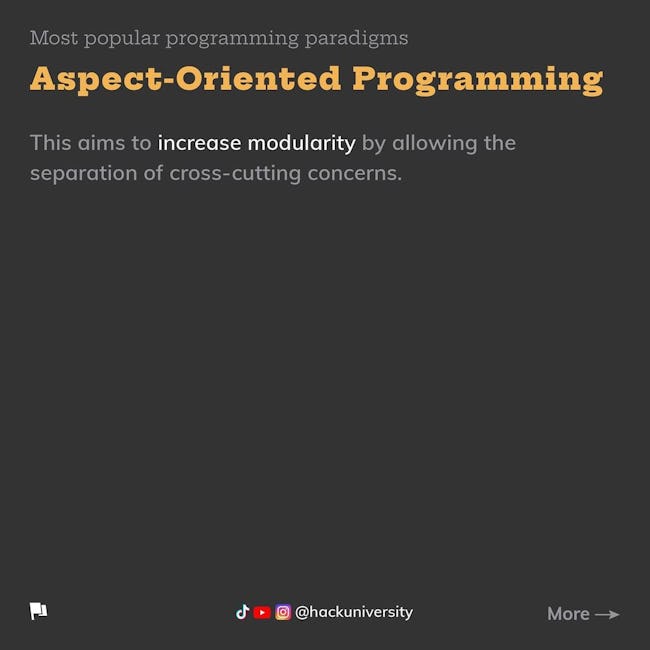 MOST POPULAR PROGRAMMING PARADIGMS
1. OBJECT-ORIENTED PROGRAMMING (OOP)
This is based on the concept of objects, which may contain data, in the form of fields, often known as properties; and code, in the form of procedures, often know as methods.
2. FUNCTIONAL PROGRAMMING
This is a paradigm of building the structure and element of computer programs that treats computation as the evaluation of math functions and avoids changing-state and mutable data.
3. STRUCTURED PROGRAMMING
This is a paradigm aimed at improving the clarity, quality, and development time of a computer program by making extensive use of the structed control flow constructs of selection and repetition, block structures and subroutines.
4. PROCEDUAL PROGRAMMING
This is derived from structural programming, based upon the concept of the procedure call. Procedures, also known as routines or functions, simply contain a series of computation steps to be carried out.
5. IMPERATIVE PROGRAMMING
This uses statements that change a program's state. In much the same way that the imperative program languages expresses commands, an imperative program consists of commands for the computer to perform.
6. EVENT-DRIVEN PROGRAMMING
The flow of the program is determined by events such as user actions, sensor outputs, or messages from other programs/threads.
7. DECLARATIVE PROGRAMMING
This is a paradigm of building structure and elements of computer programs that expresses the logic of a computation without describing its control flow.
8. ASPECT-ORIENTED PROGRAMMING
This aims to increase modularity by allowing the separation of cross-cutting concerns.
More booklets by Hack University
More IT & Software booklets
Your recently viewed booklets
See all booklets