Booklet
Most Famous Uberman Sleep Cycle for Productivity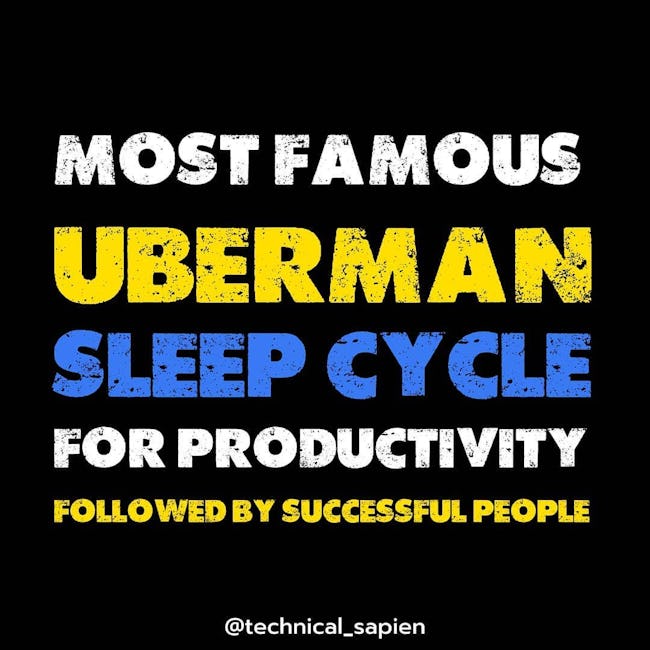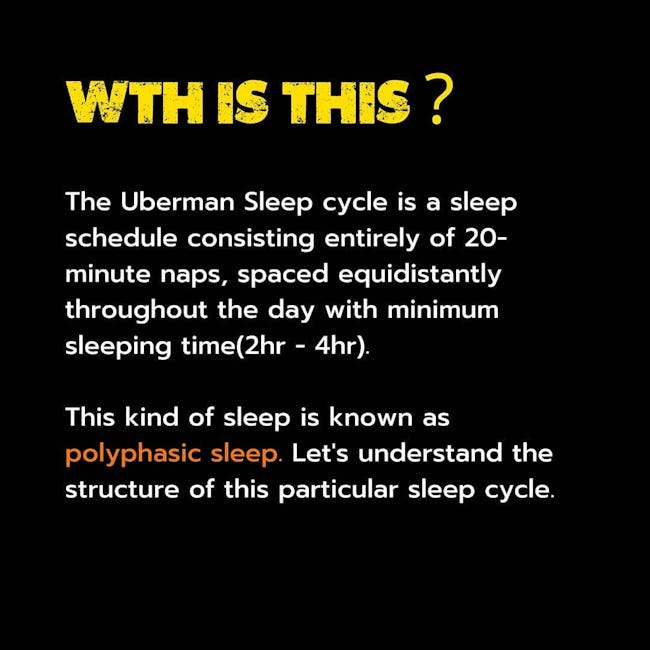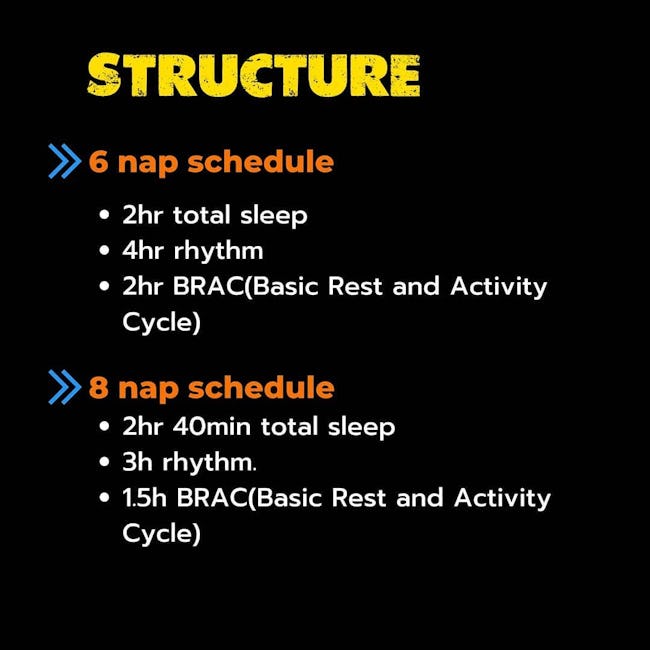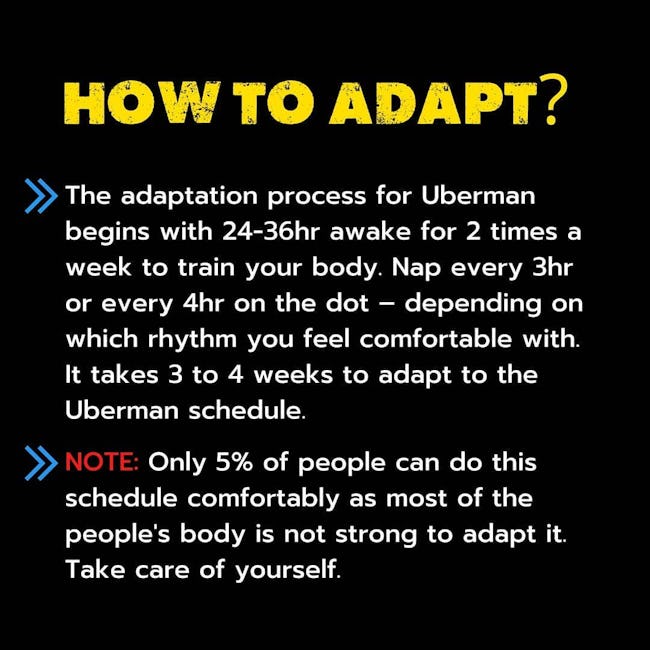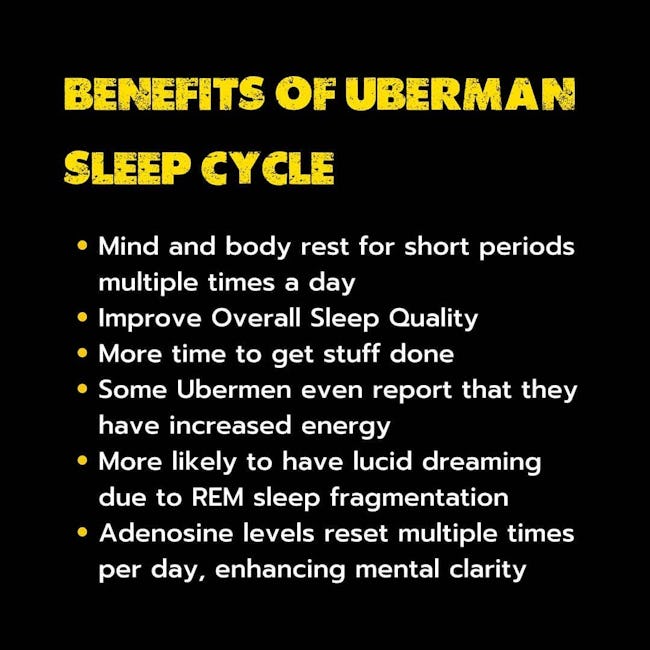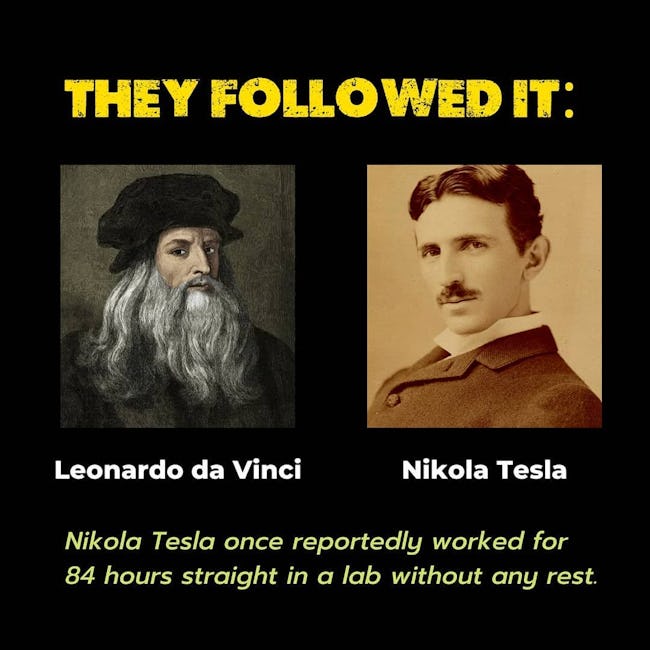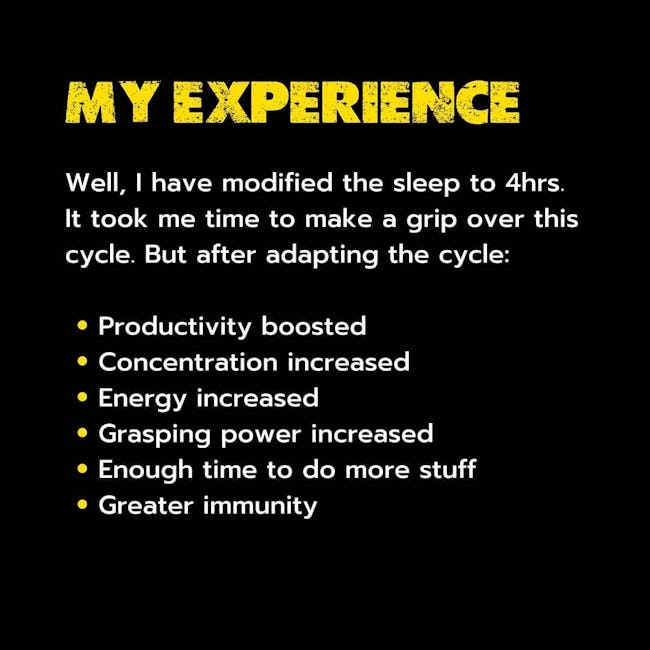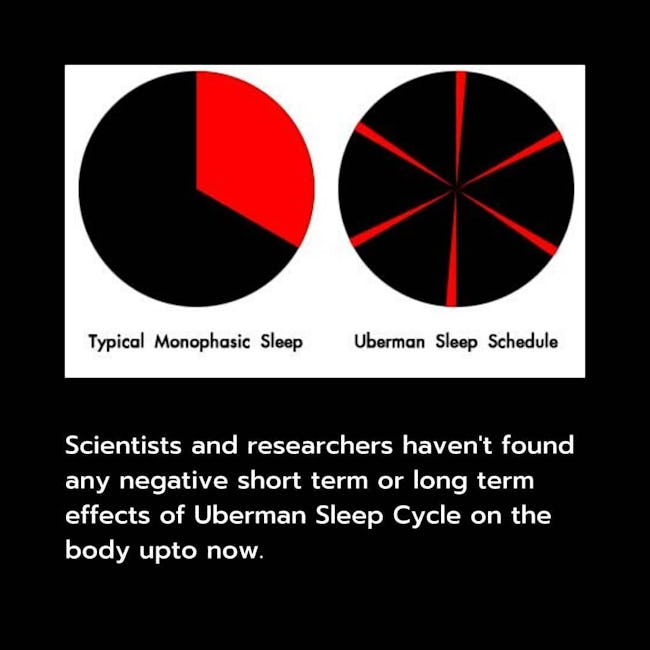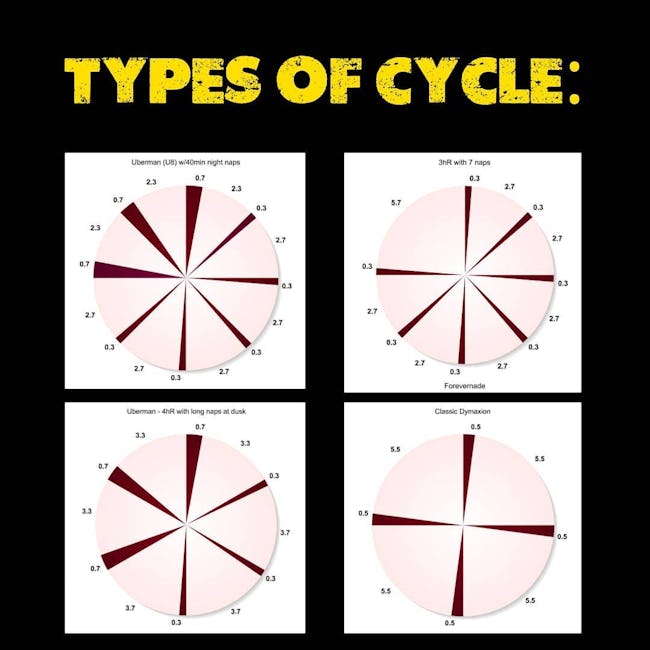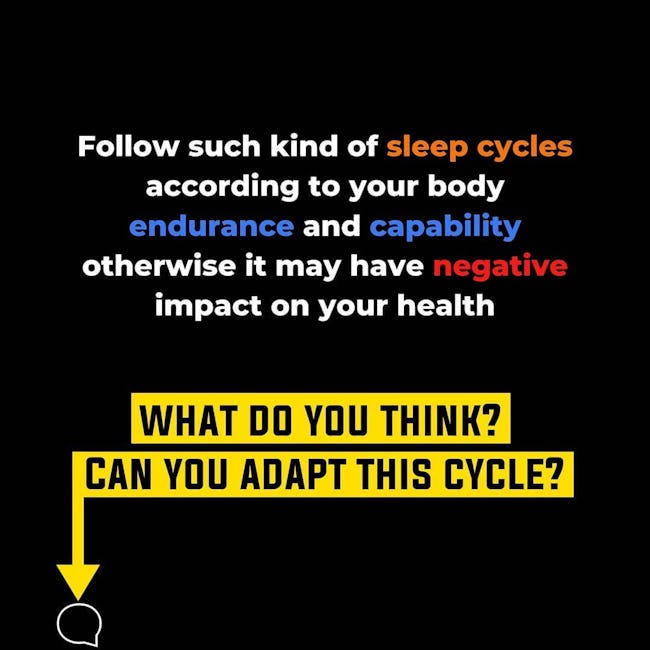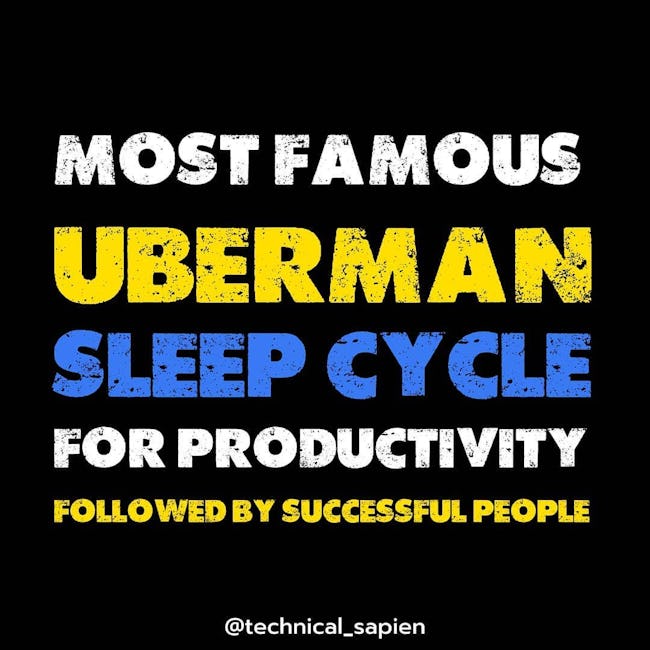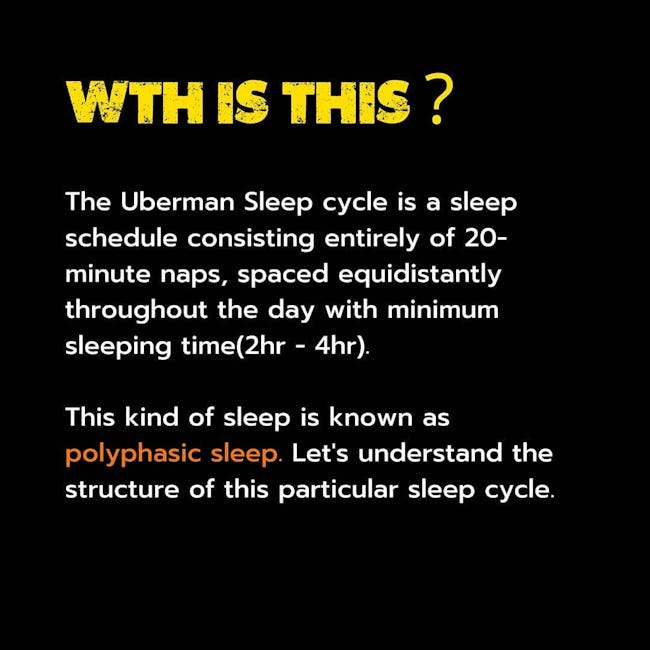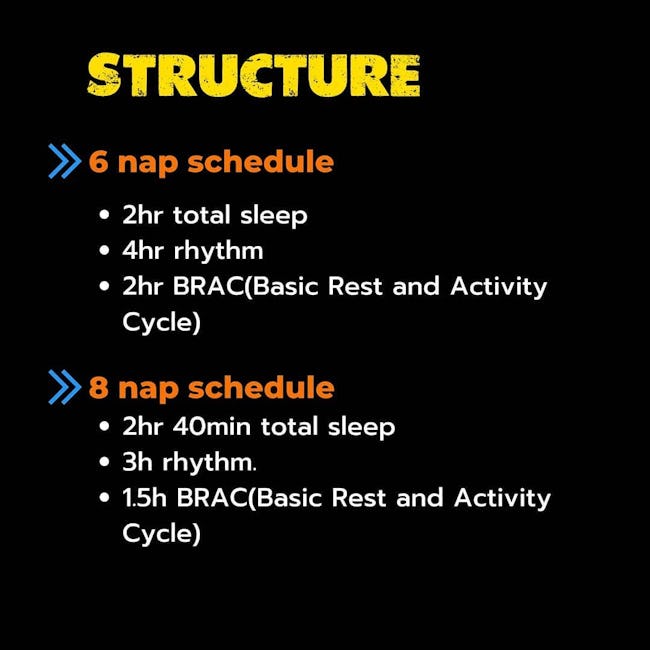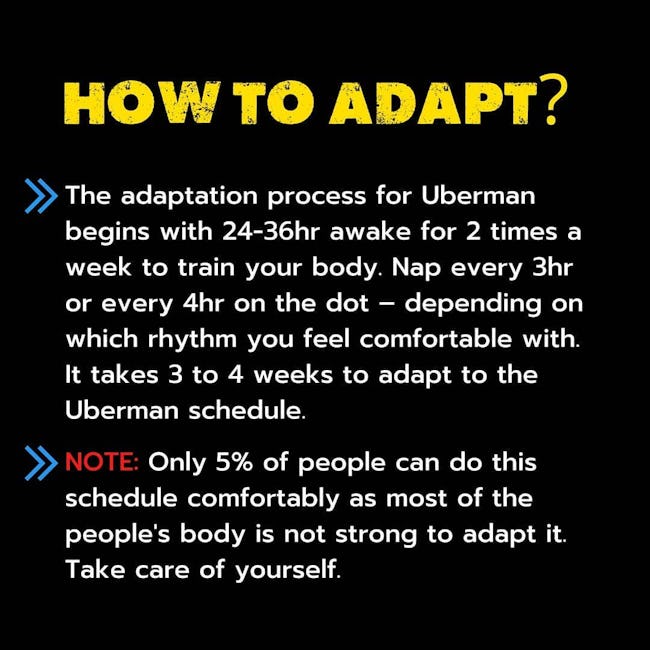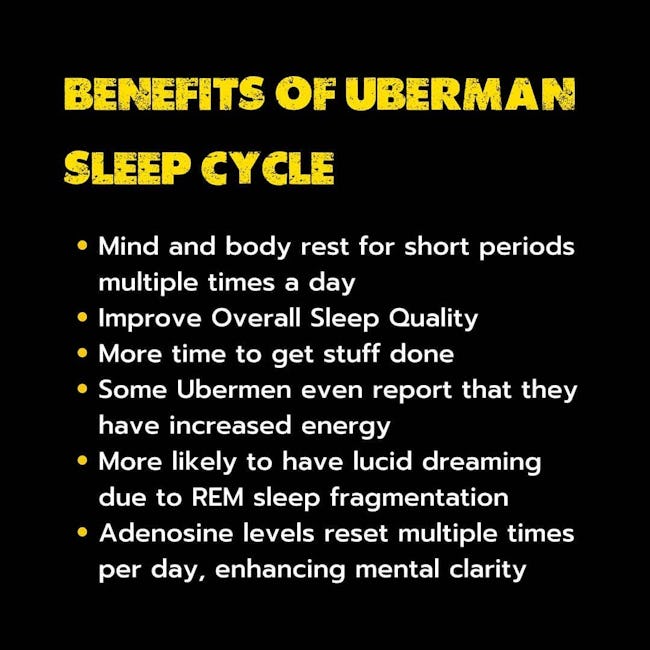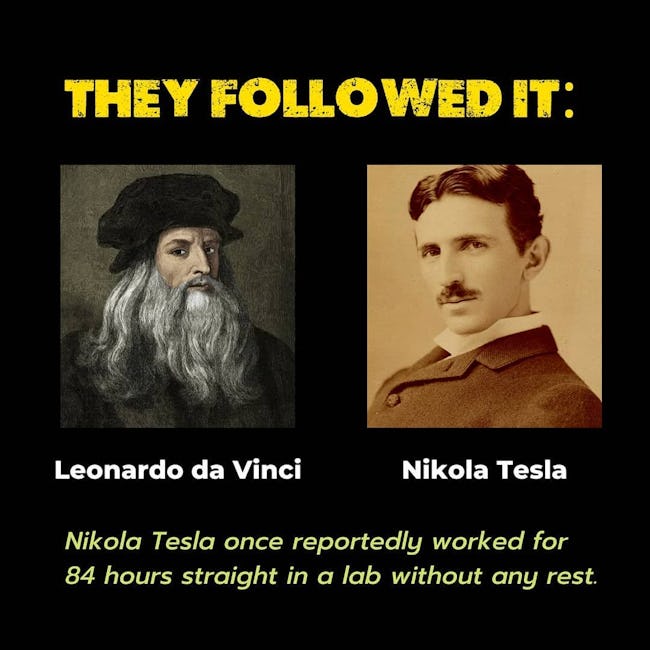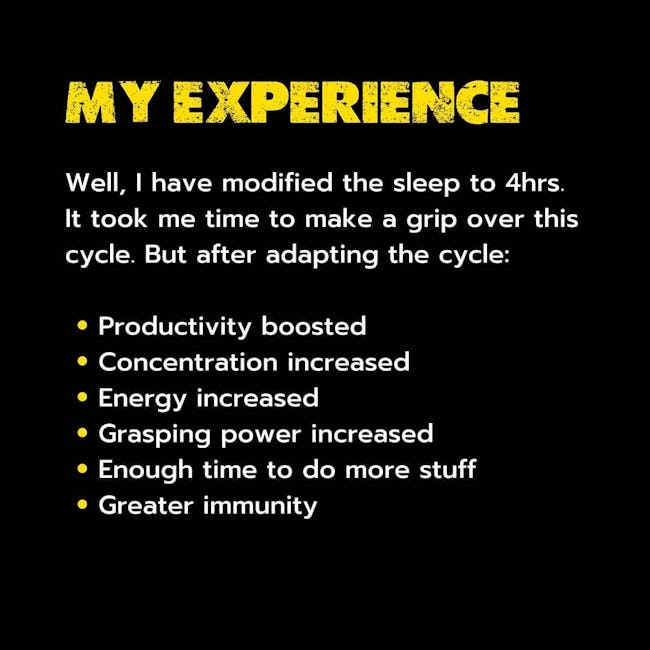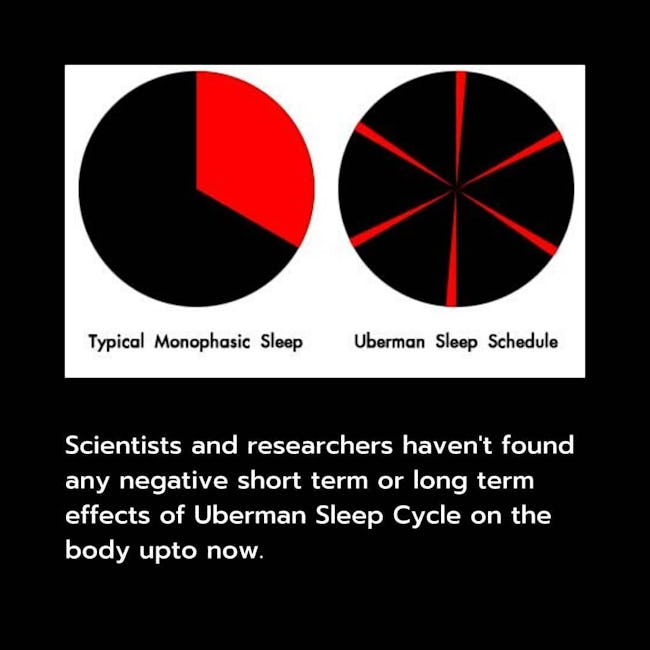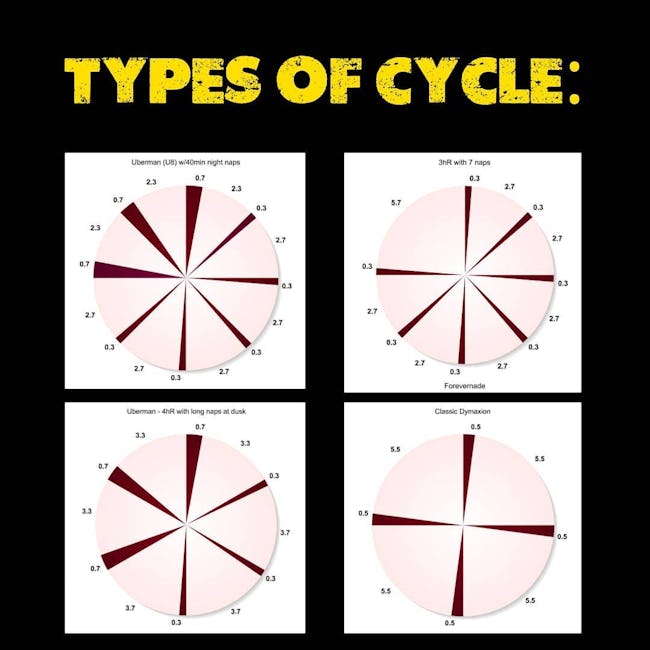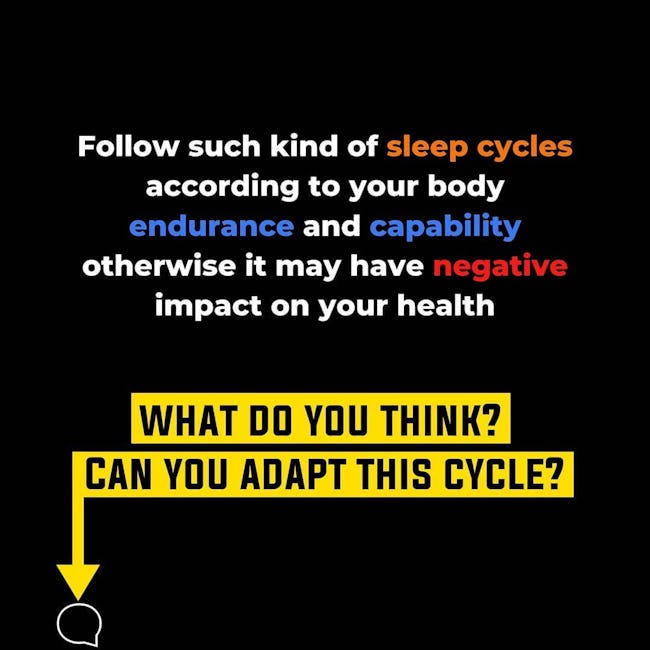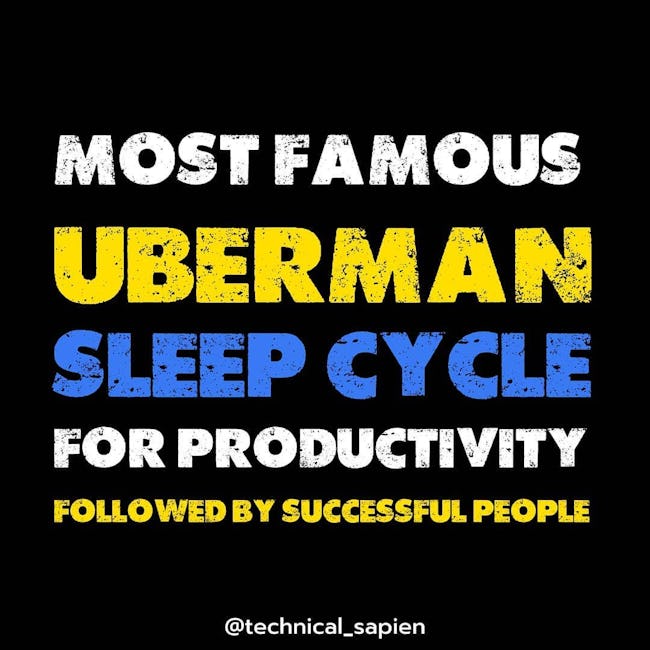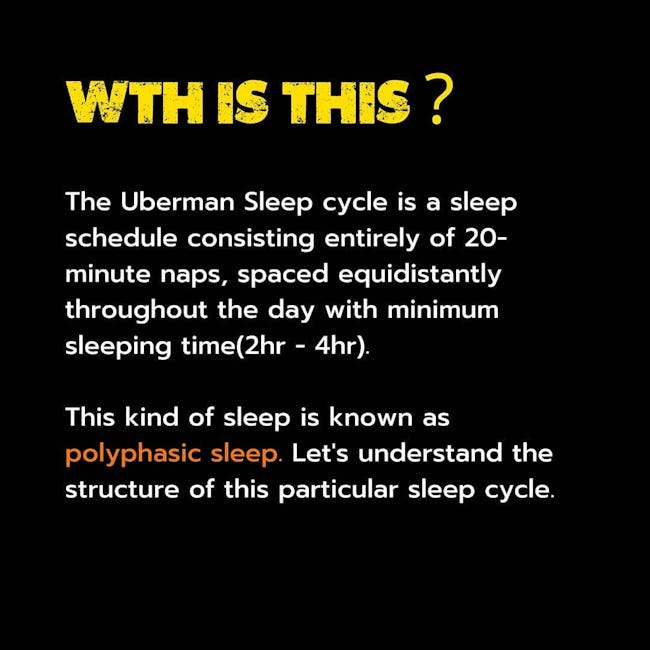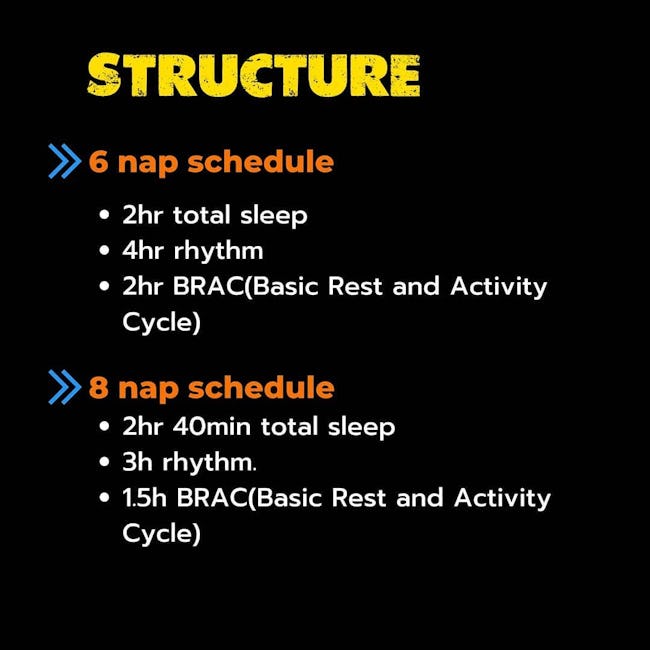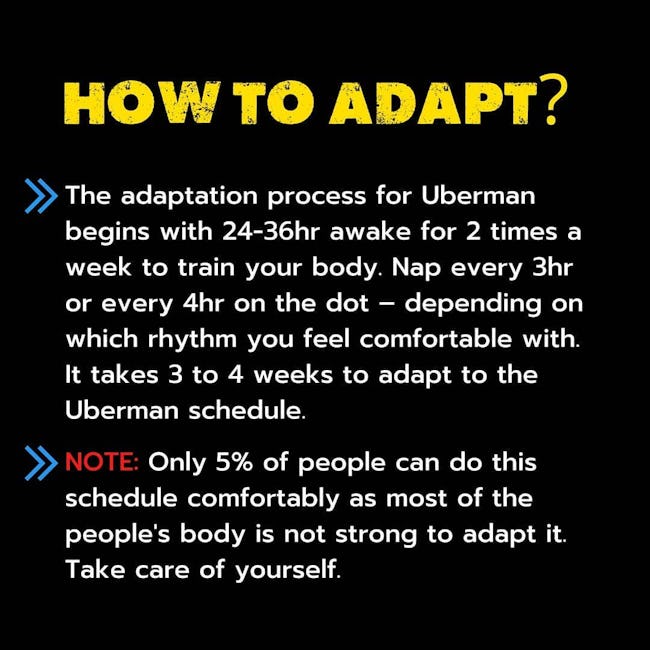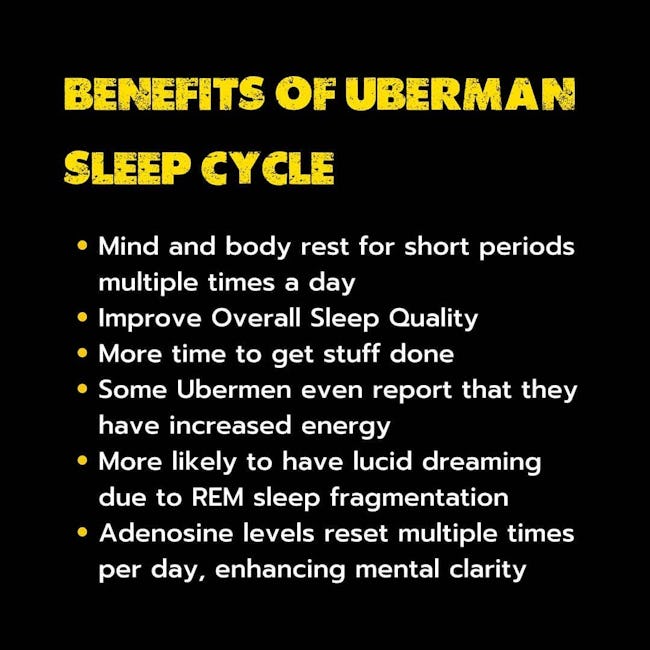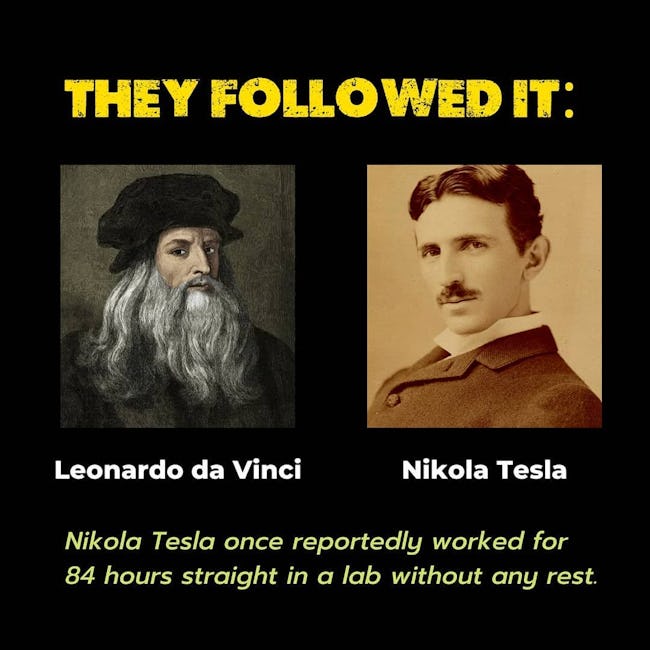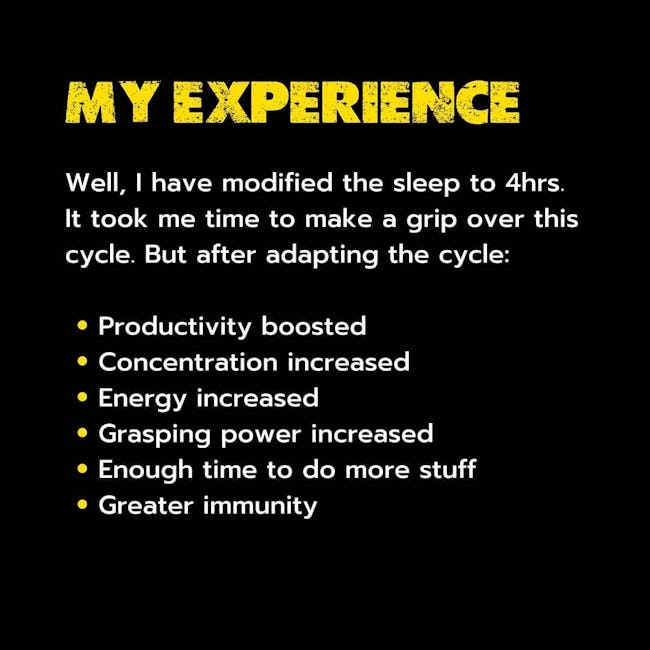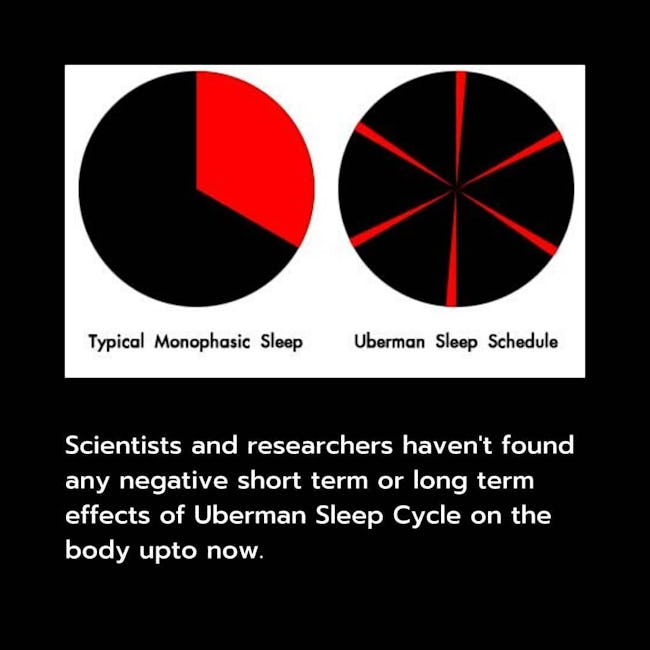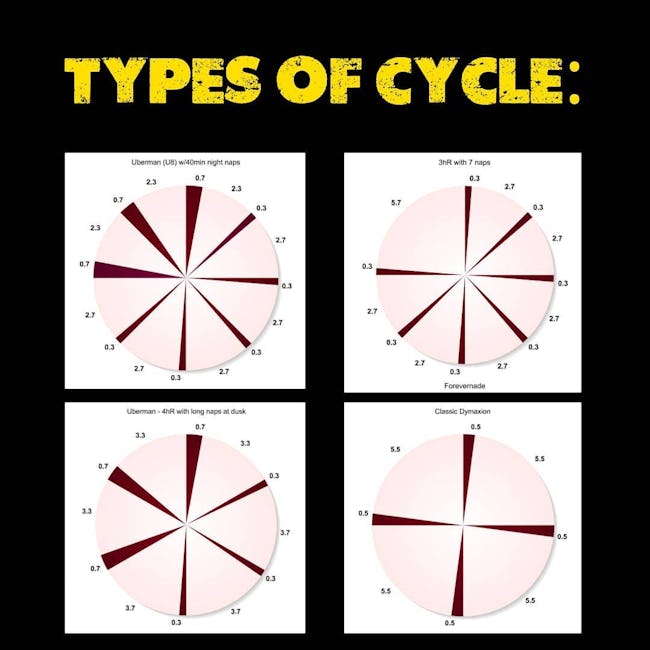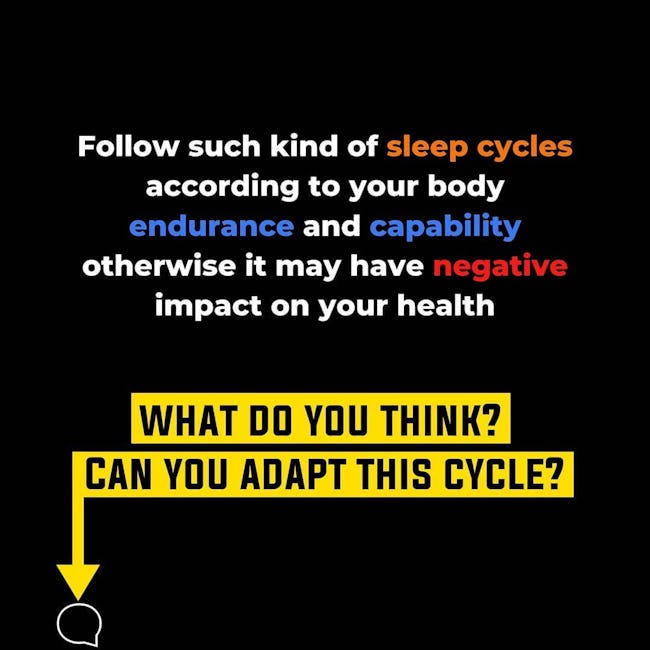 Most Famous Uberman Sleep Cycle for Productivity
WTH THIS ?
The Uberman Sleep cycle is a sleep schedule consisting entirely of 20- minute naps, spaced equidistantly throughout the day with minimum sleeping time(2hr - 4hr).
This kind of sleep is known as polyphasic sleep. Let's understand the structure of this particular sleep cycle.
6 nap schedule
2hr total sleep
4hr rhythm
2hr BRAC(Basic Rest and Activity Cycle)
8 nap schedule
2hr 40min total sleep
3h rhythm.
1.5h BRAC(Basic Rest and Activity Cycle)
HOW TO ADAPT?
The adaptation process for Uberman begins with 24-36hr awake for 2 times a week to train your body. Nap every 3hr or every 4hr on the dot — depending on which rhythm you feel comfortable with.
It takes 3 to 4 weeks to adapt to the Uberman schedule. Only 5% of people can do this
NOTE: schedule comfortably as most of the people's body is not strong to adapt it. Take care of yourself.
BENEFITS OF UBERMAN SLEEP CYCLE
Mind and body rest for short periods multiple times a day
Improve Overall Sleep Quality
More time to get stuff done
Some Ubermen even report that they have increased energy
More likely to have lucid dreaming due to REM sleep fragmentation
Adenosine levels reset multiple times per day, enhancing mental clarity
THEY FOLLOWED IT
Leonardo da Vinci & Nikola Tesla
Nikola Tesla once reportedly worked for 84 hours straight in a lab without any rest.
MY EXPERIENCE
Well, I have modified the sleep to 4hrs. It took me time to make a grip over this cycle. But after adapting the cycle:
Productivity boosted
Concentration increased
Energy increased
Grasping power increased
Enough time to do more stuff
Greater immunity
Scientists and researchers haven't found any negative short term or long term effects of Uberman Sleep Cycle on the body upto now.
More booklets by Technical Sapien
More Personal Development booklets
Your recently viewed booklets
See all booklets