Booklet
More Creative Confidence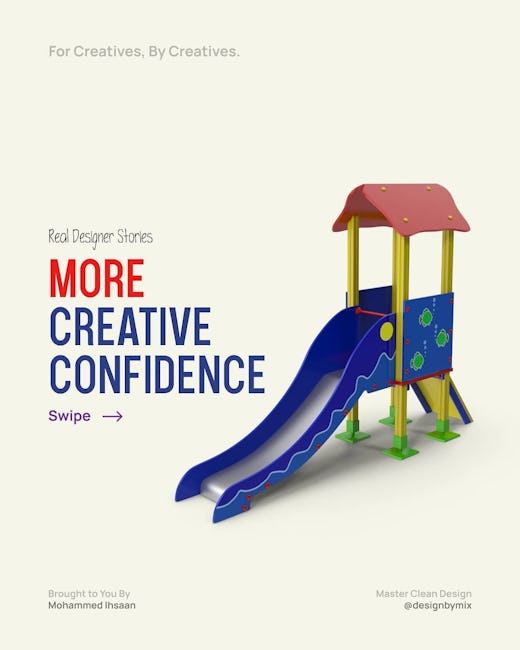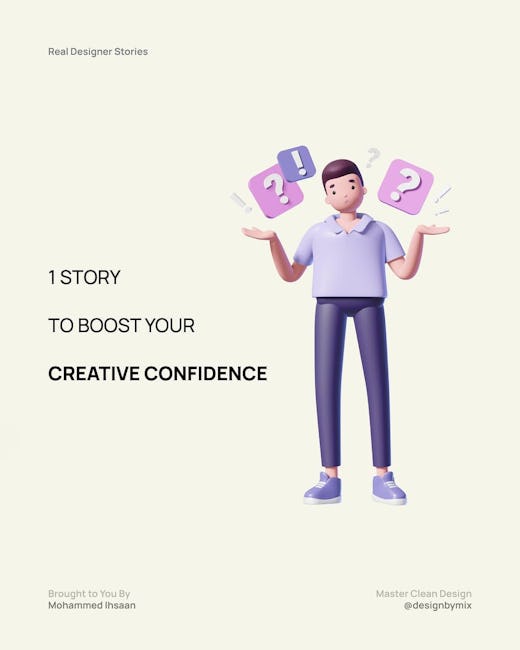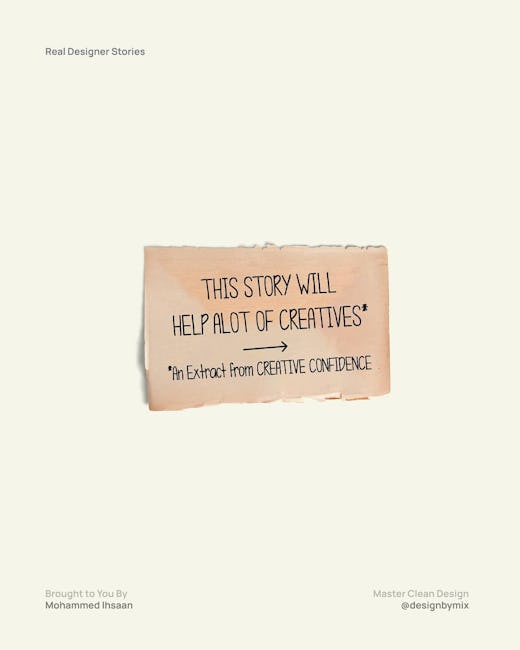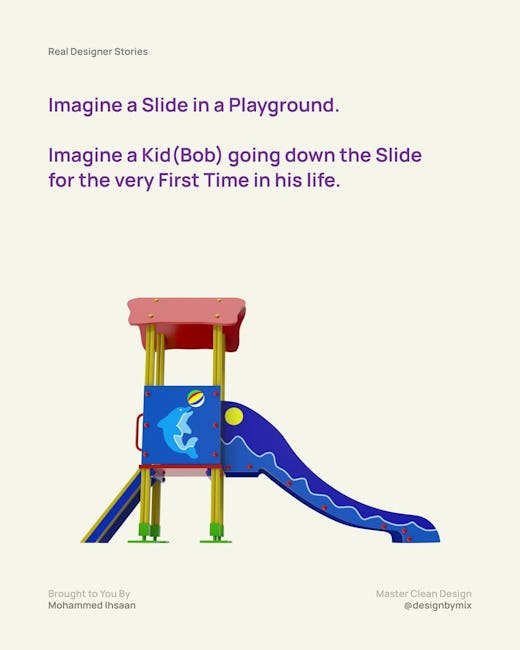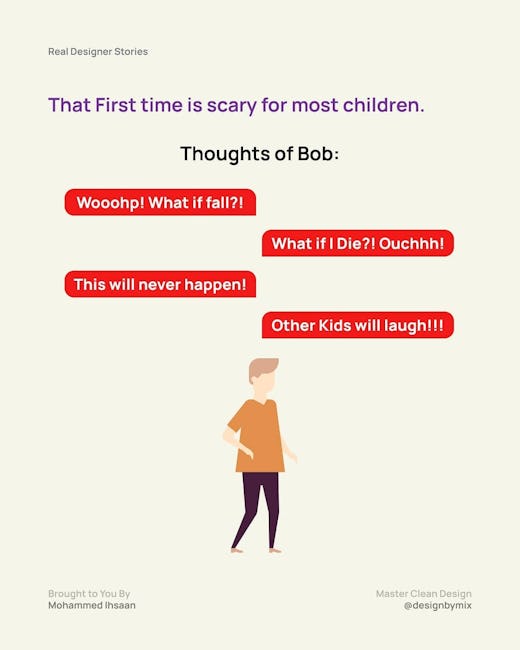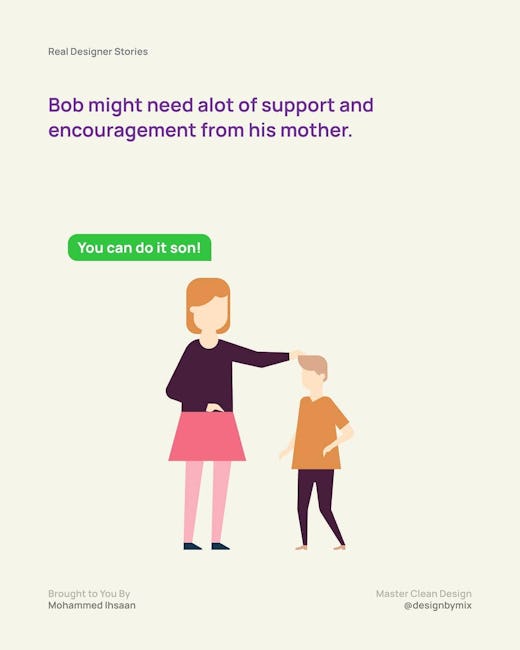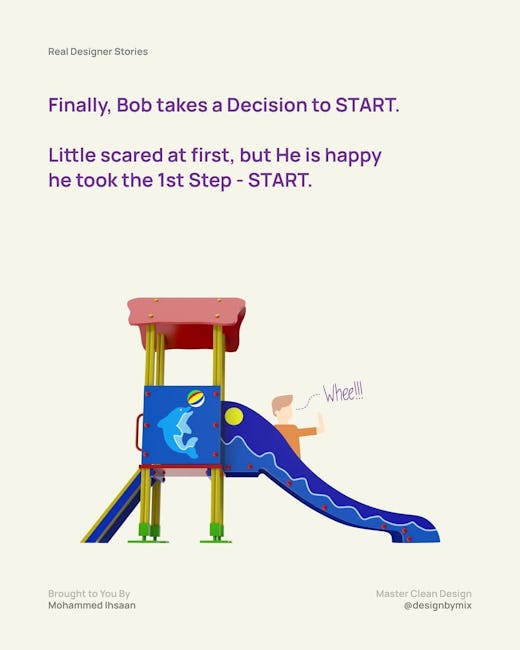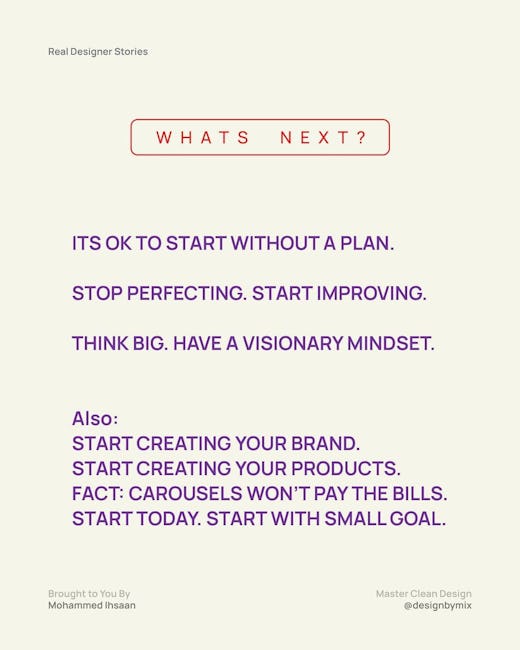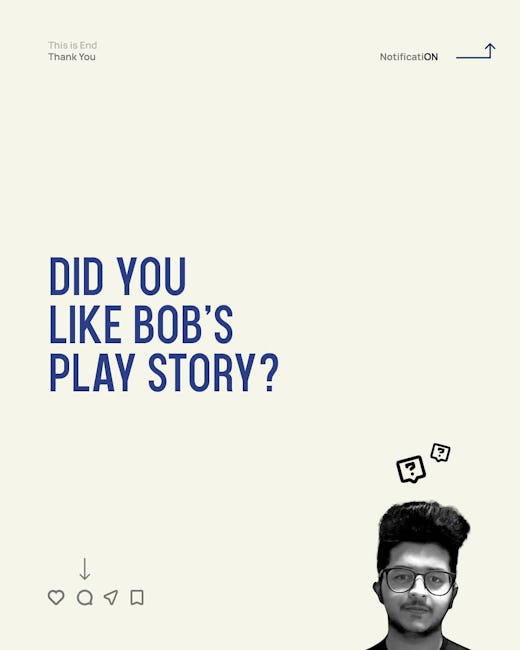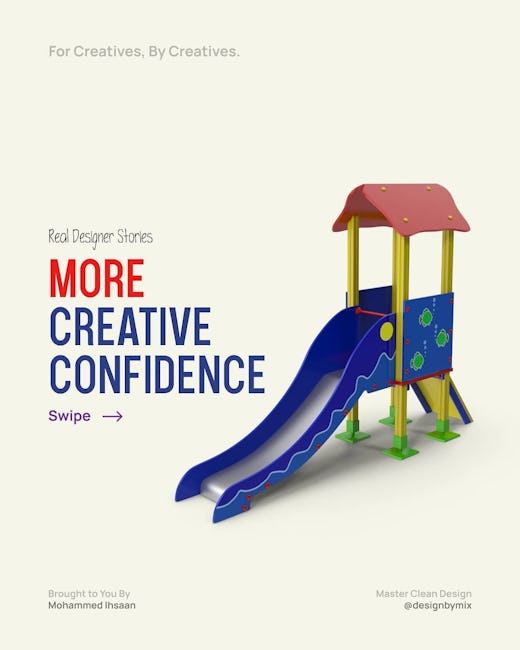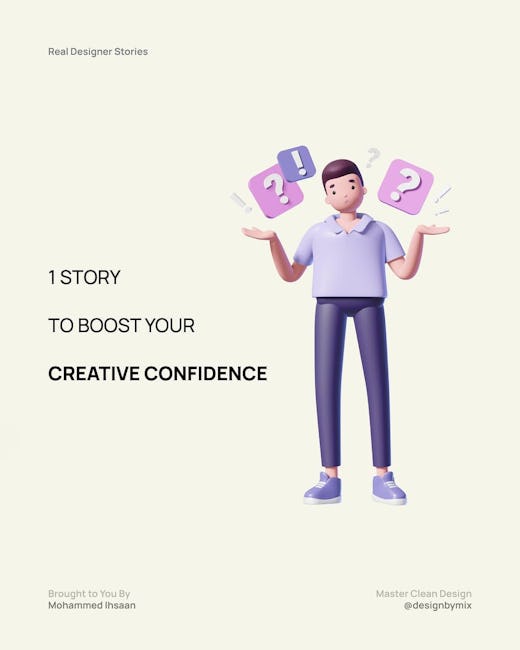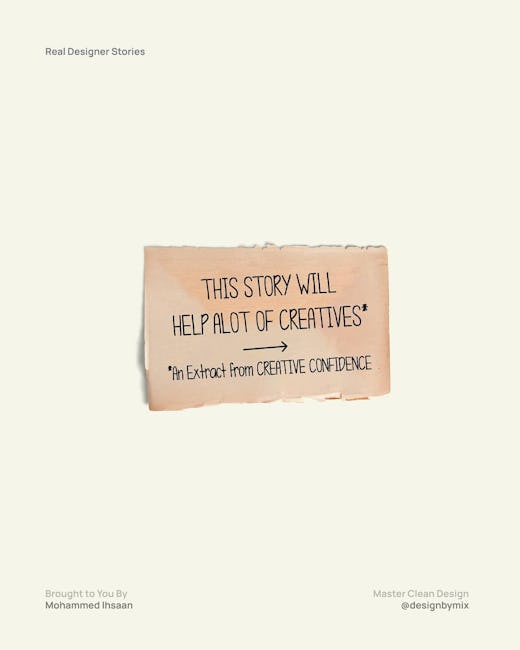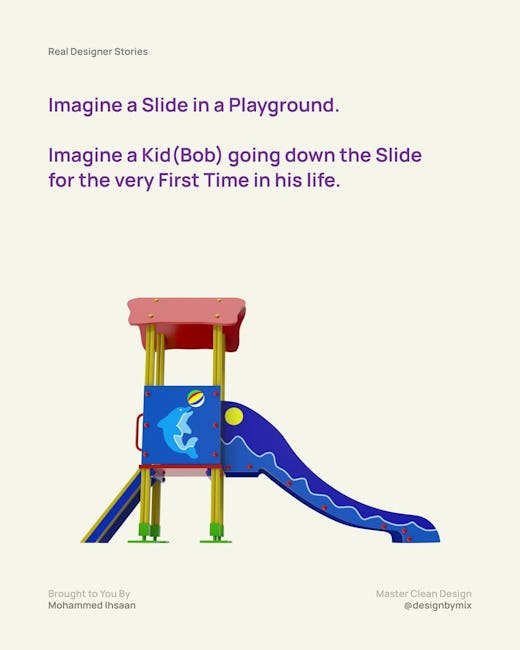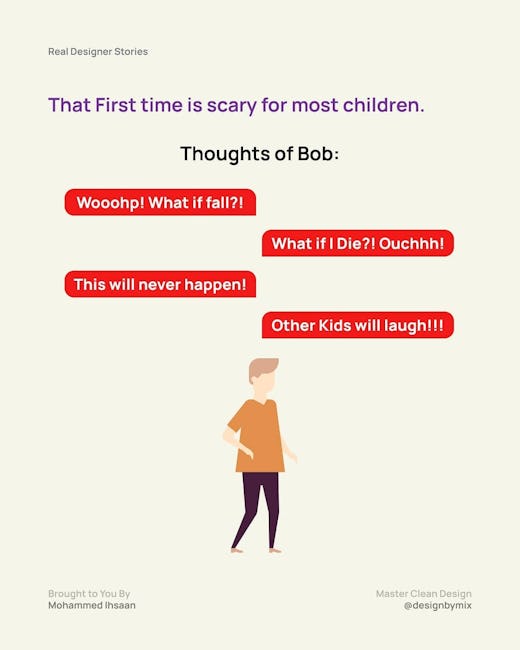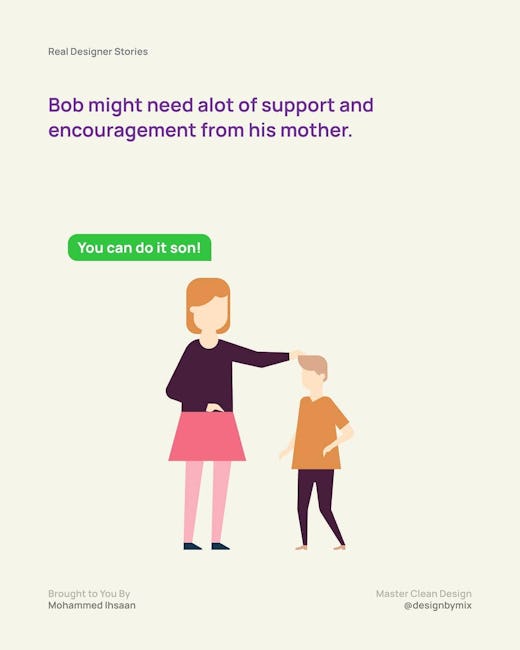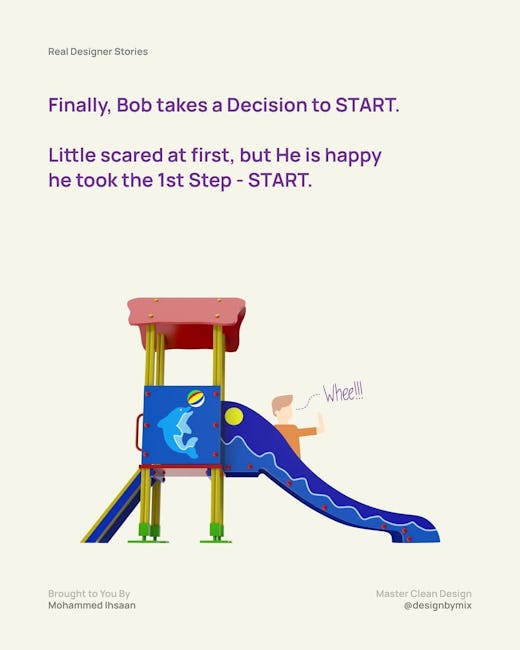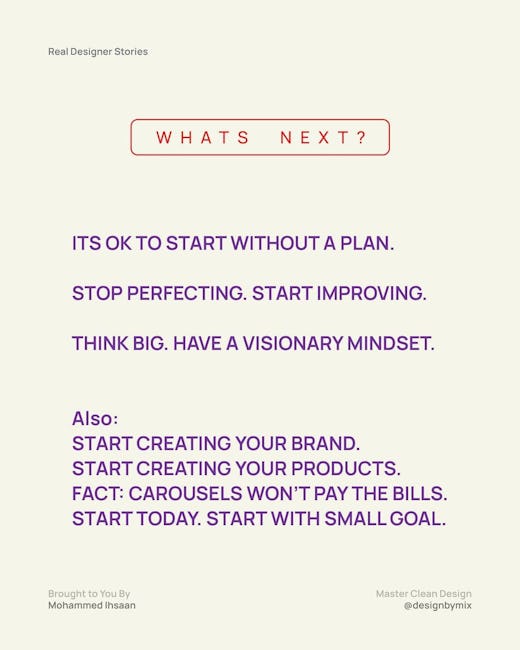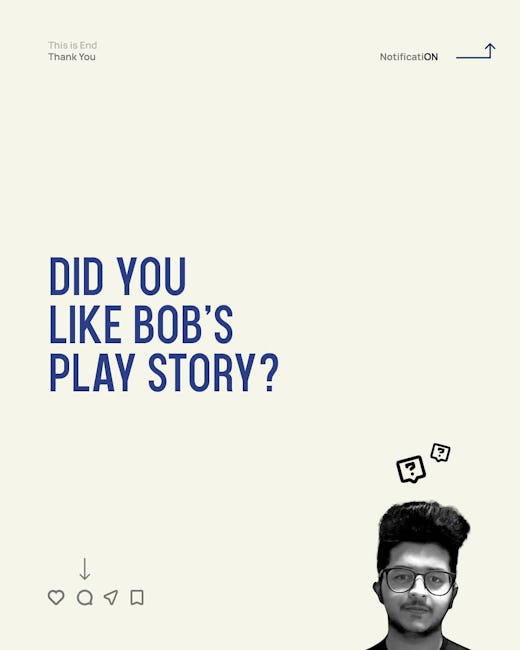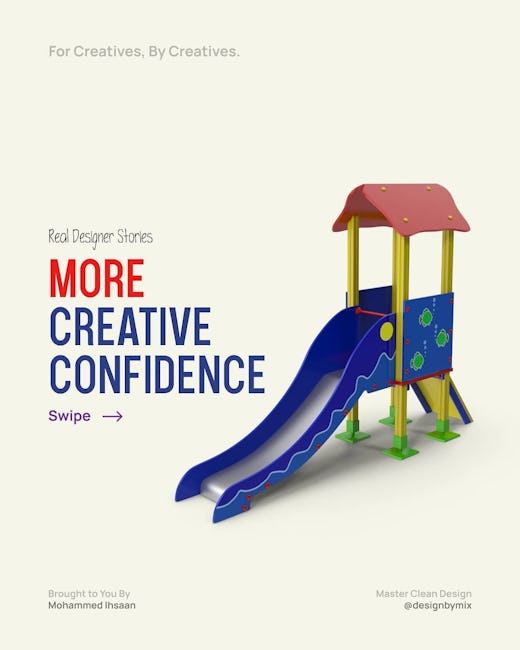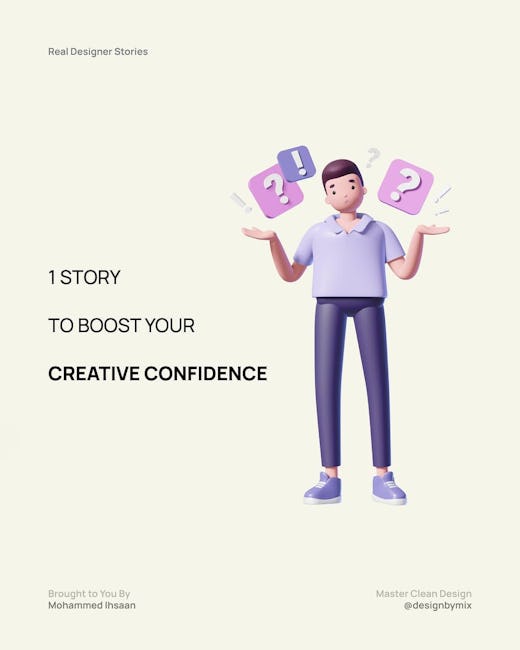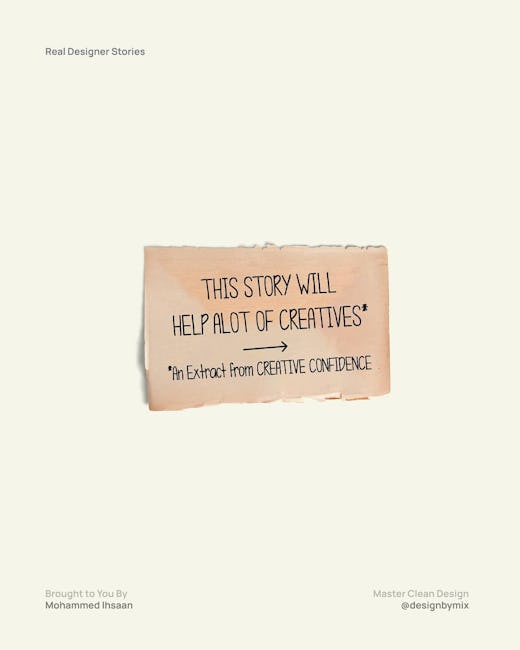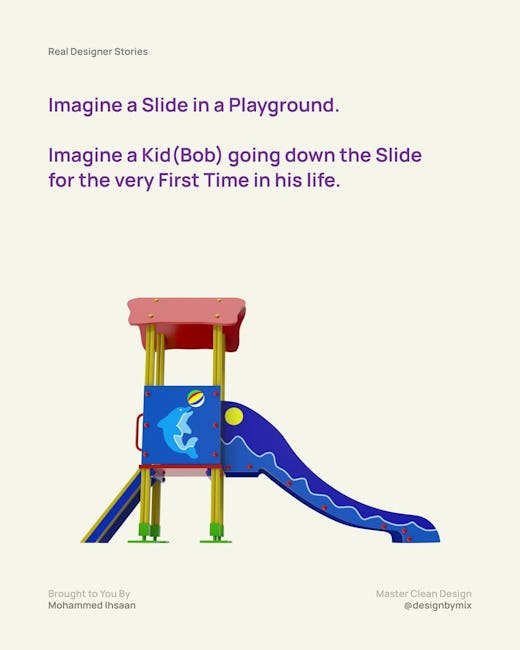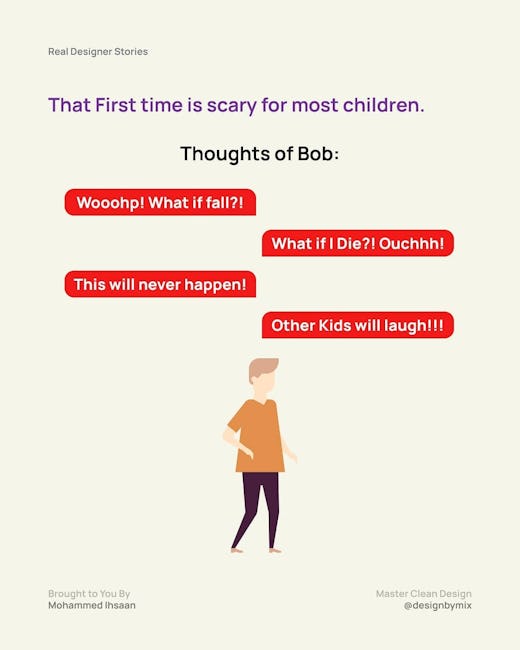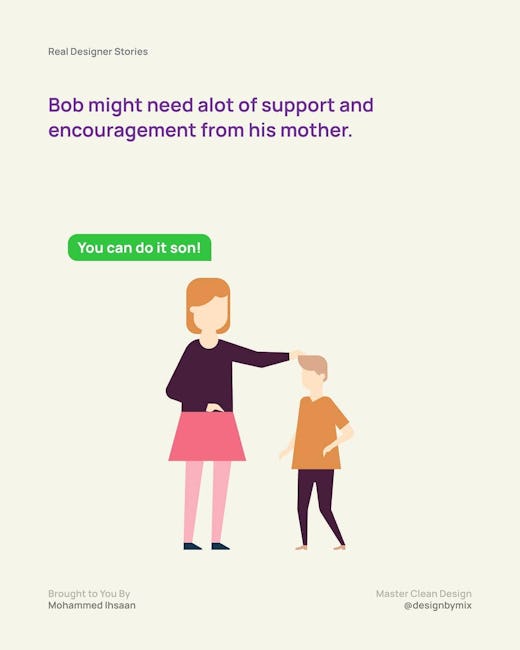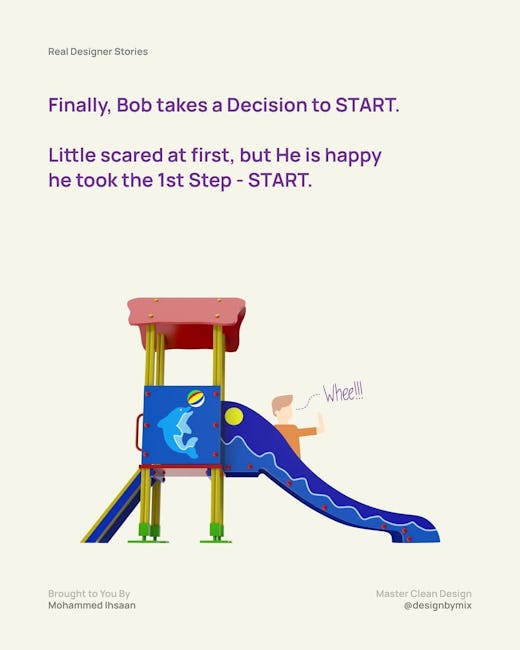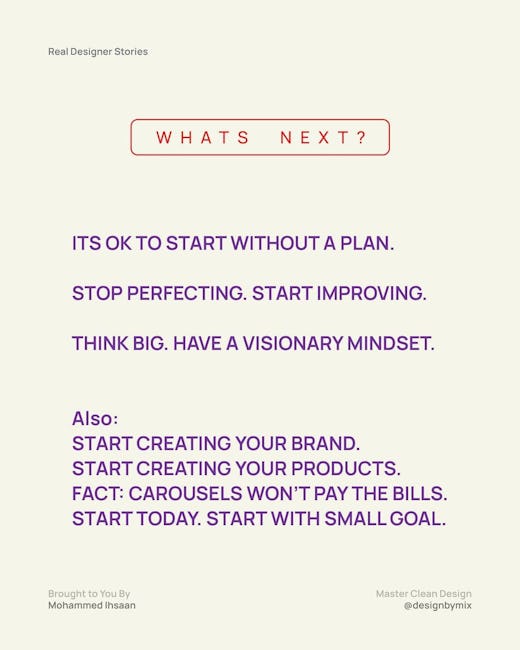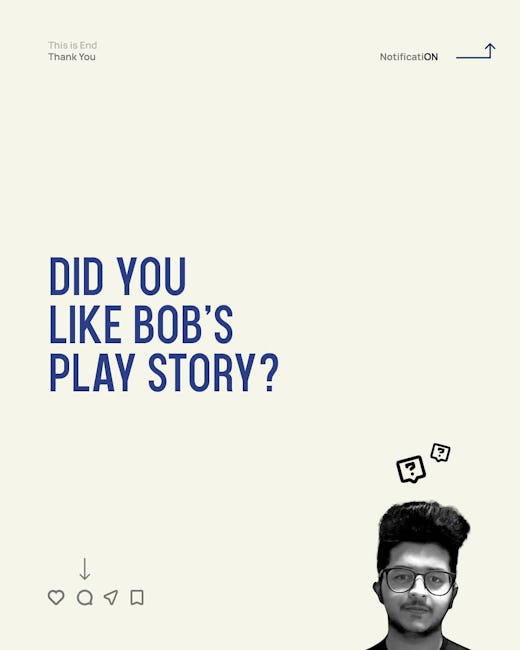 More Creative Confidence
1 STORY
TO BOOST YOUR
CREATIVE CONFIDENCE
THIS STORY WILL HELP ALOT OF CREATIVES
An Extract CREATIVE CONFIDENCE
Imagine a Slide in a Playground.
Imagine a Kid (Bob) going down the Slide for the very First Time in his life.
That First time is scary for most children.
Bob might need alot of support and encouragement from his mother.
Finally, Bob takes a Decision to START.
Little scared at first, but He is happy he took the 1st Step - START.
CONCLUSION
STARTING IS THE HARDEST PART.
YOUR 1ST DESIGN WILL BE AWFUL.
BUT YOUR 100TH DESIGN CAN'T BE AWFUL.
At 1st the Kid was super scared. But at his 100th Trial, he goes down the slide confidently with other kids.
Lesson Learnt: Just Start.
WHAT'S NEXT
ITS OK TO START WITHOUT A PLAN.
STOP PERFECTING. START IMPROVING.
THINK BIG. HAVE A VISIONARY MINDSET.
Also:
START CREATING YOUR BRAND.
START CREATING YOUR PRODUCTS.
FACT: CAROUSELS WON'T PAY THE BILLS.
START TODAY. START WITH SMALL GOAL.
More booklets by Mohammed
More Design booklets
Your recently viewed booklets
See all booklets