Booklet
Money Tips For Chinese New Year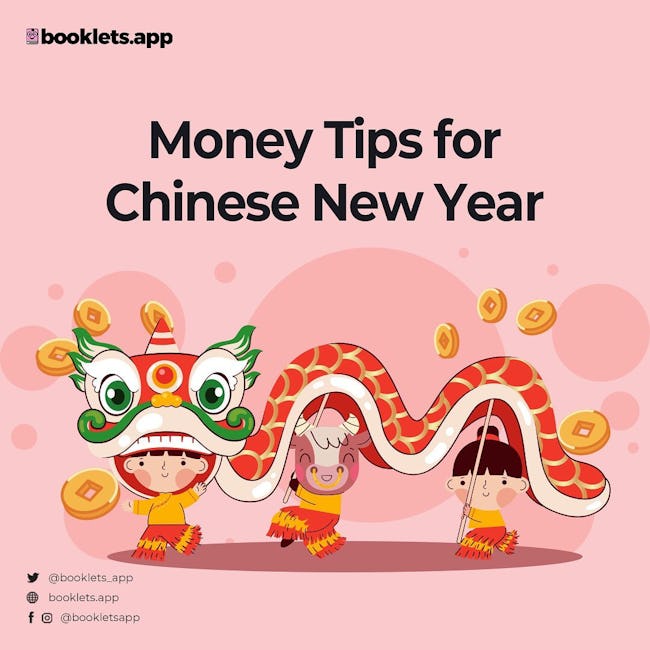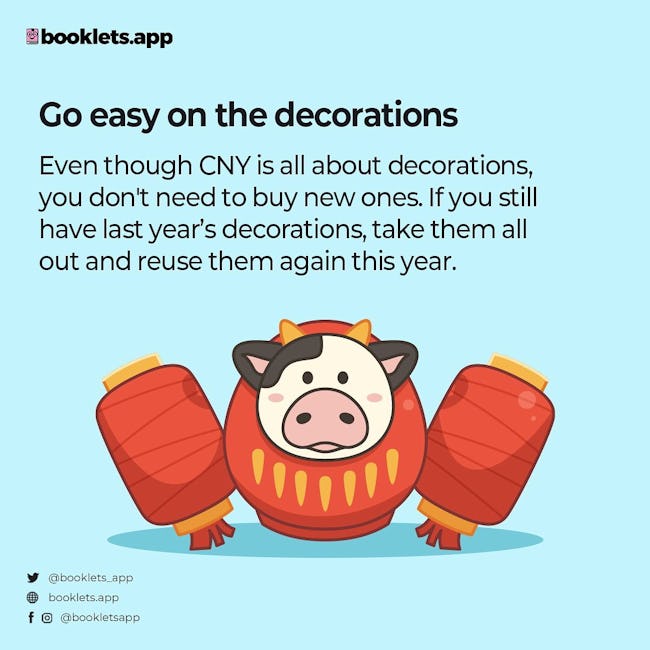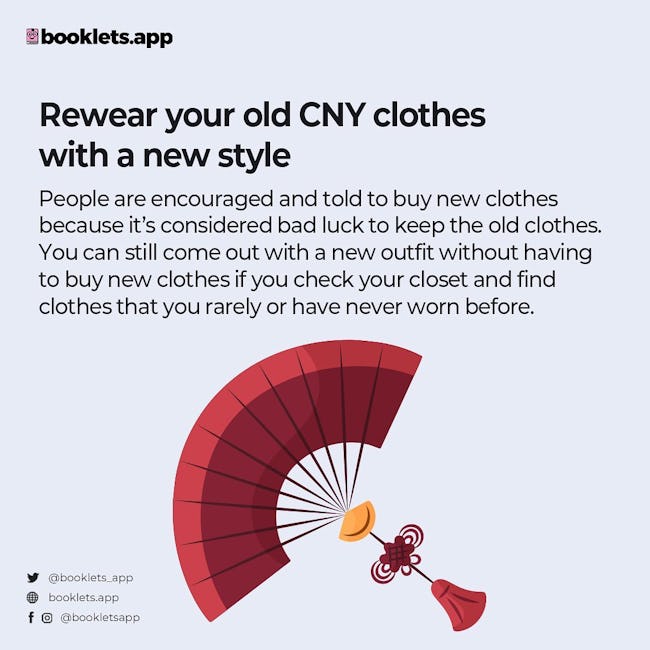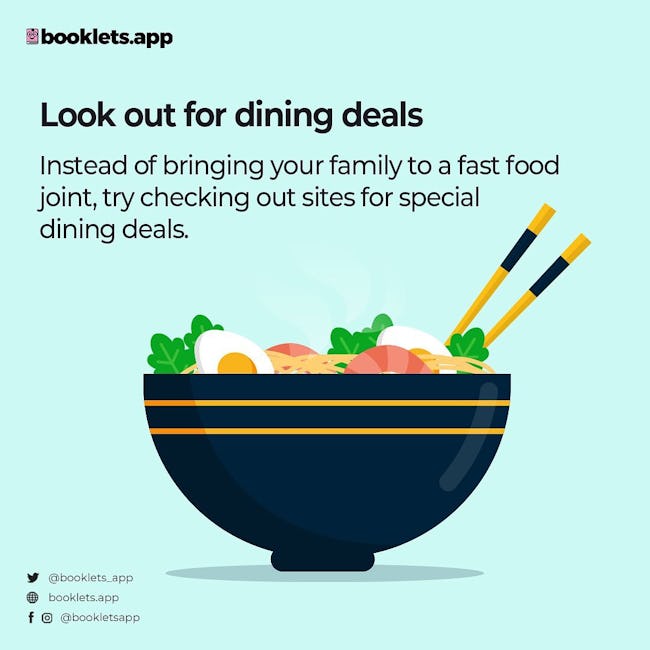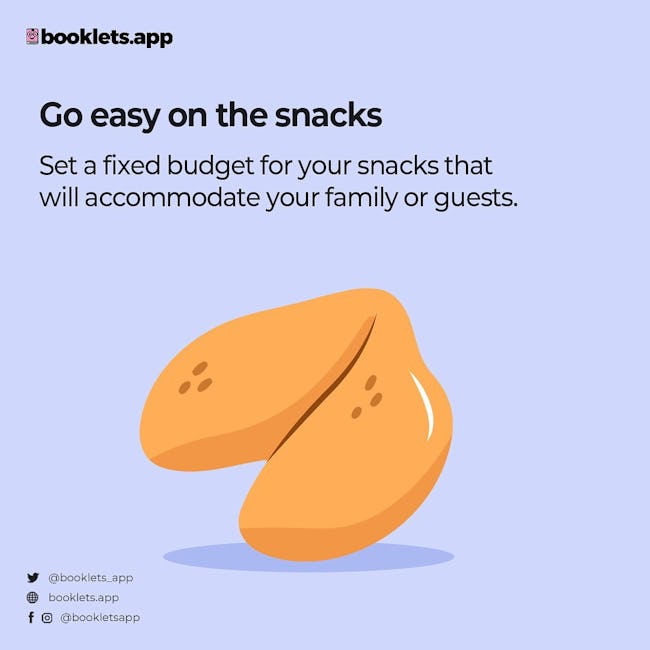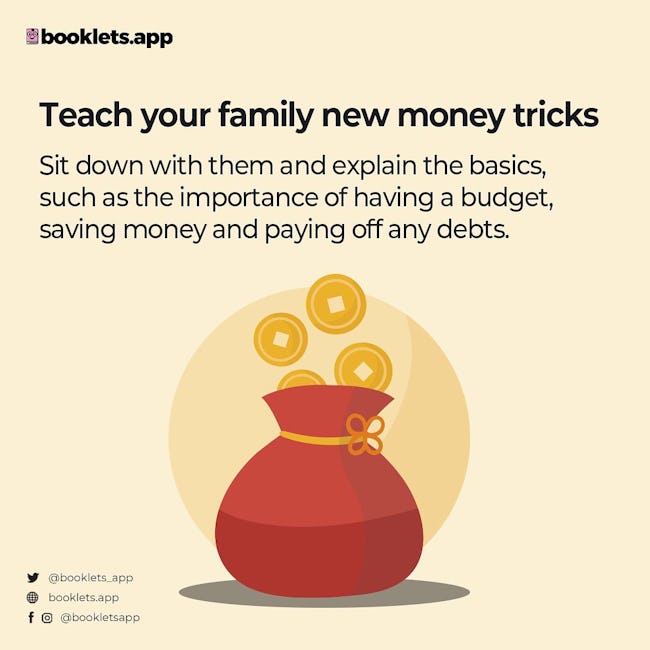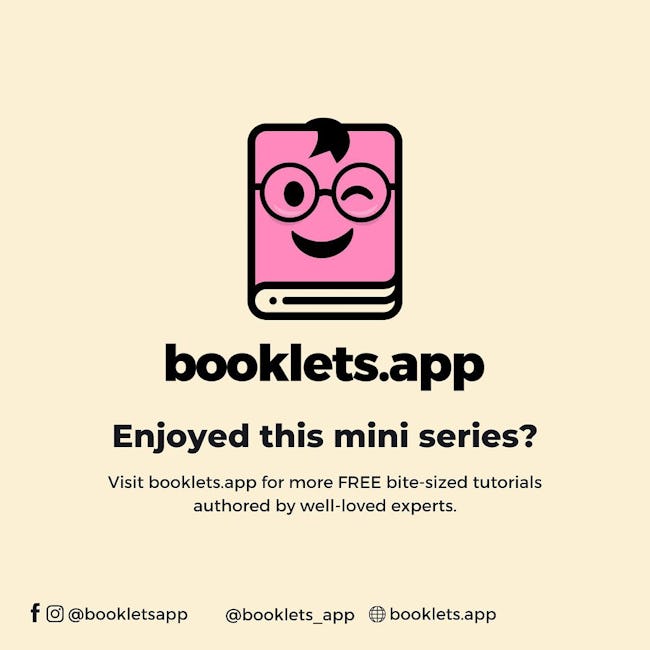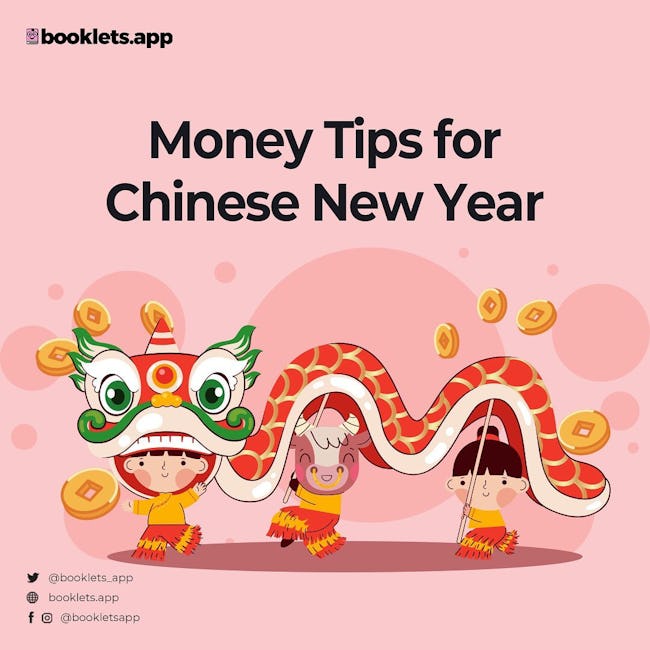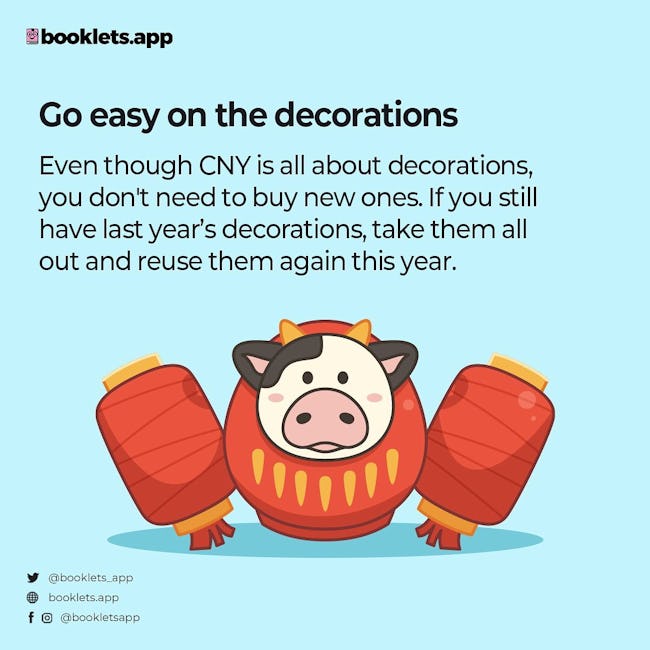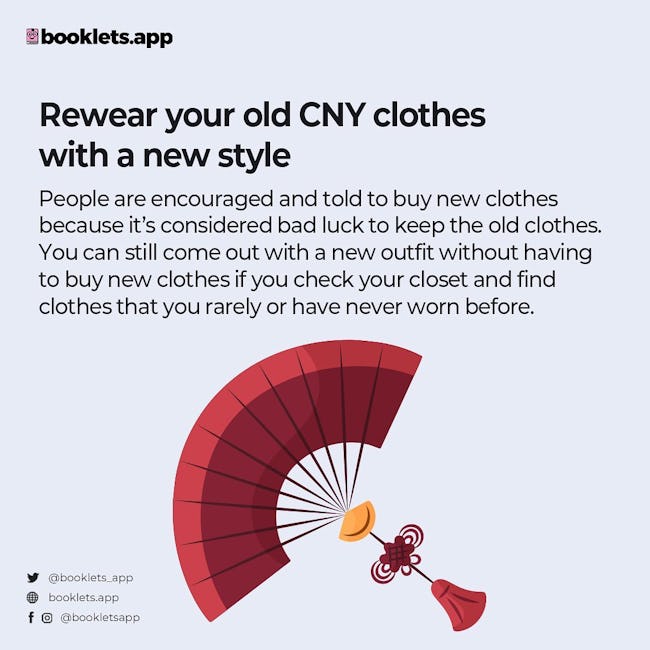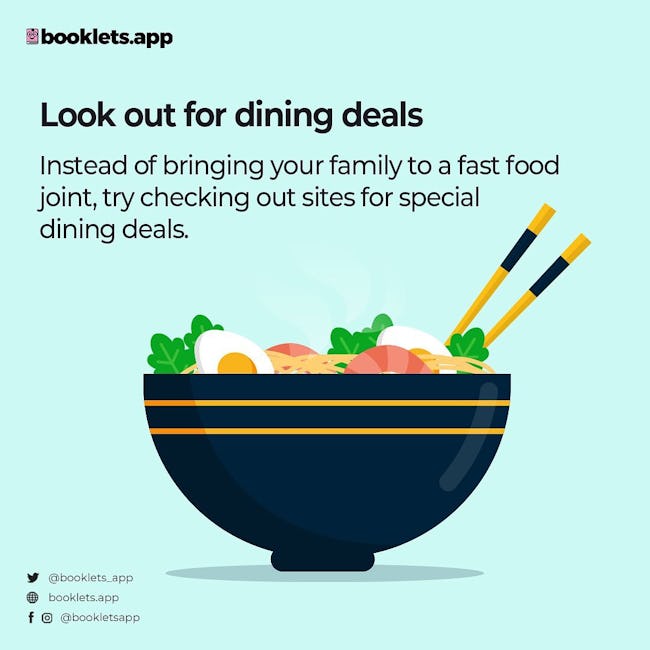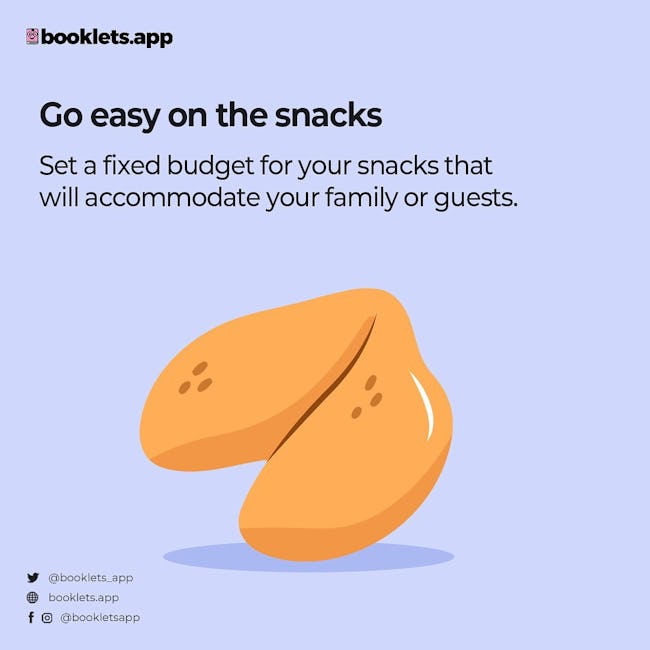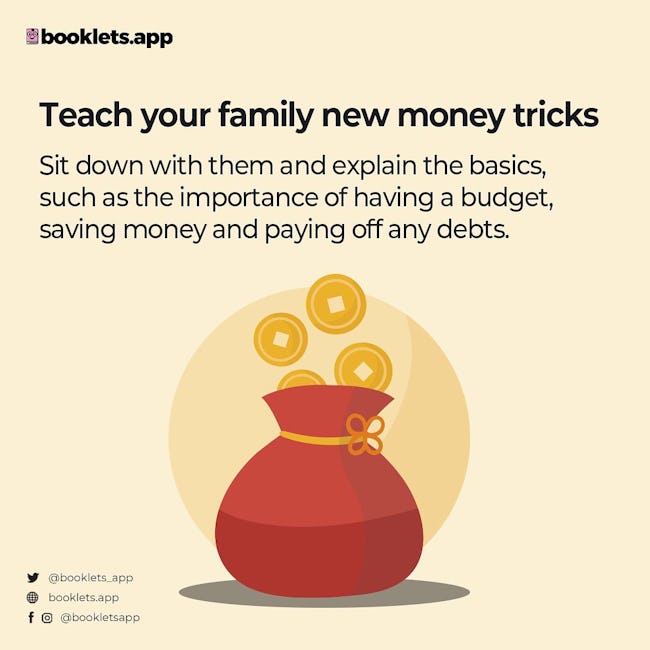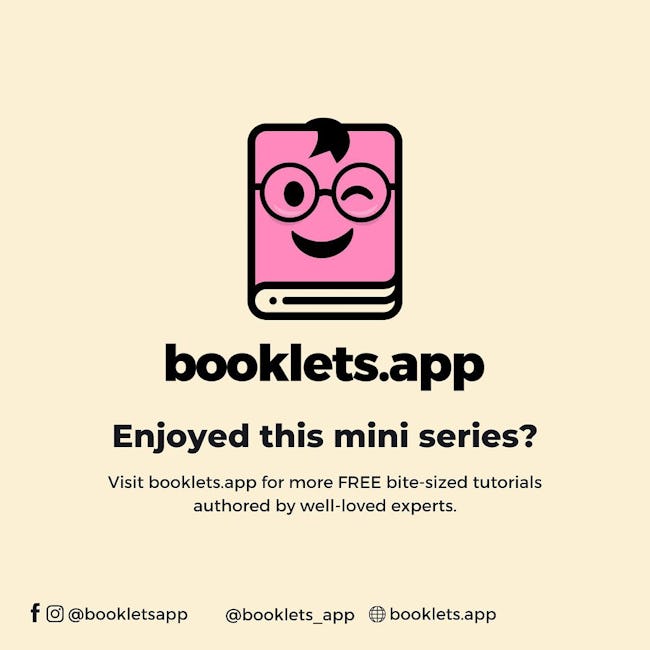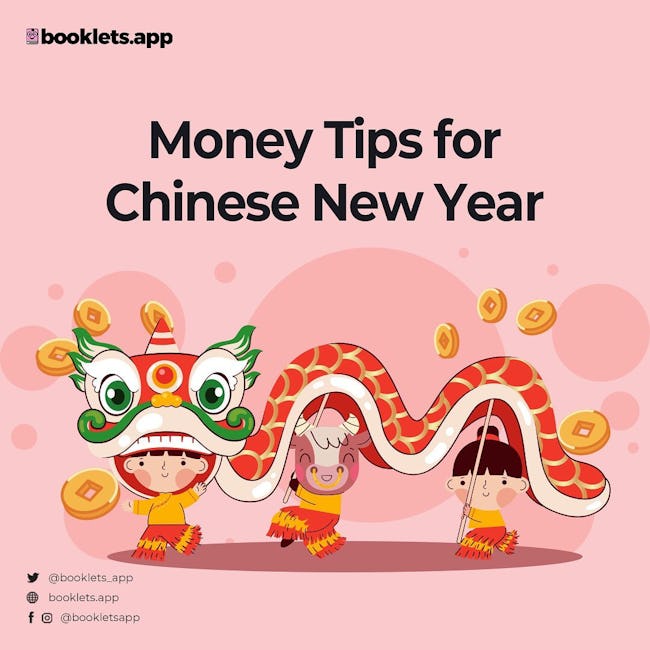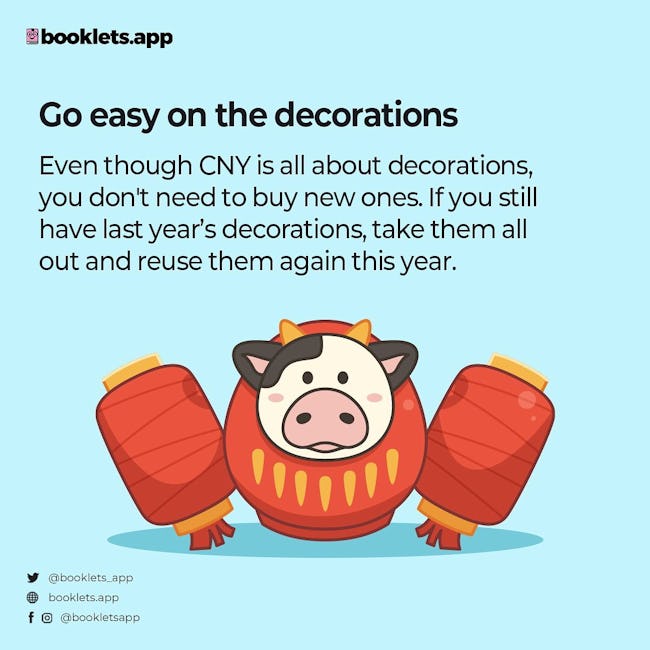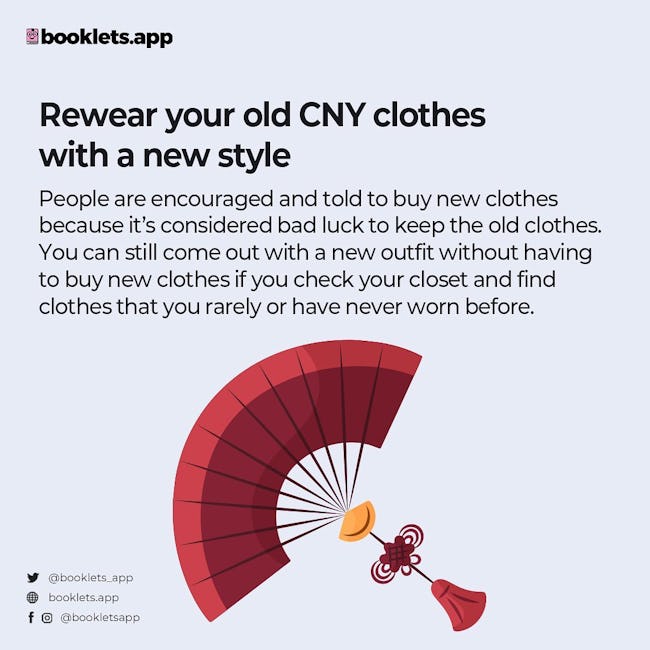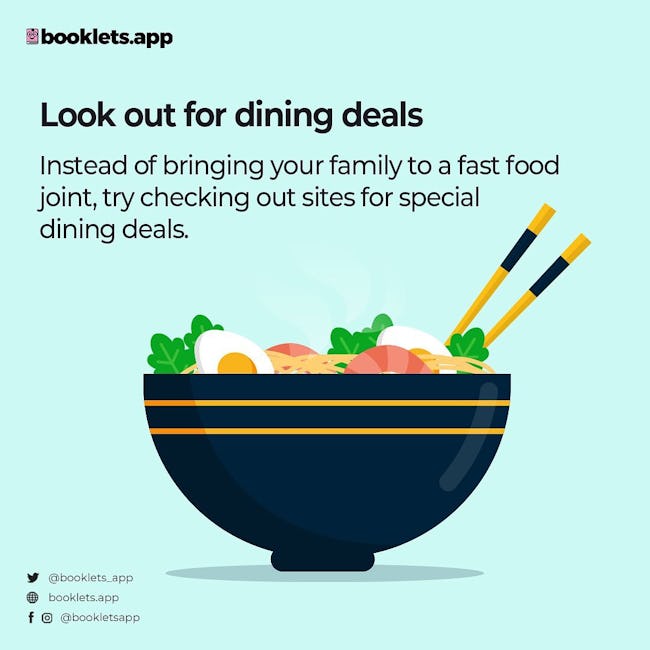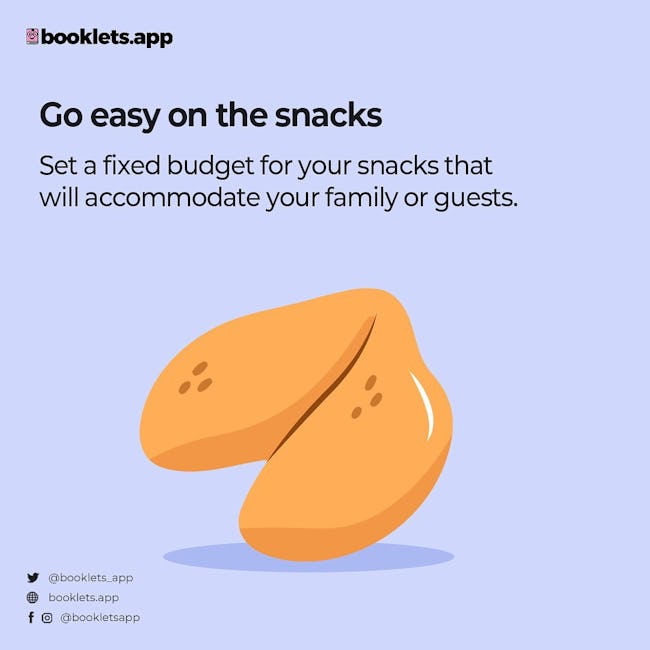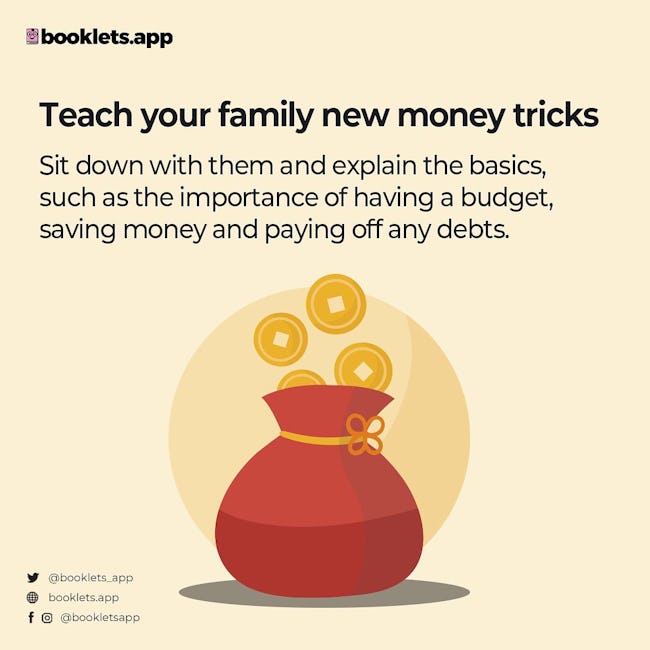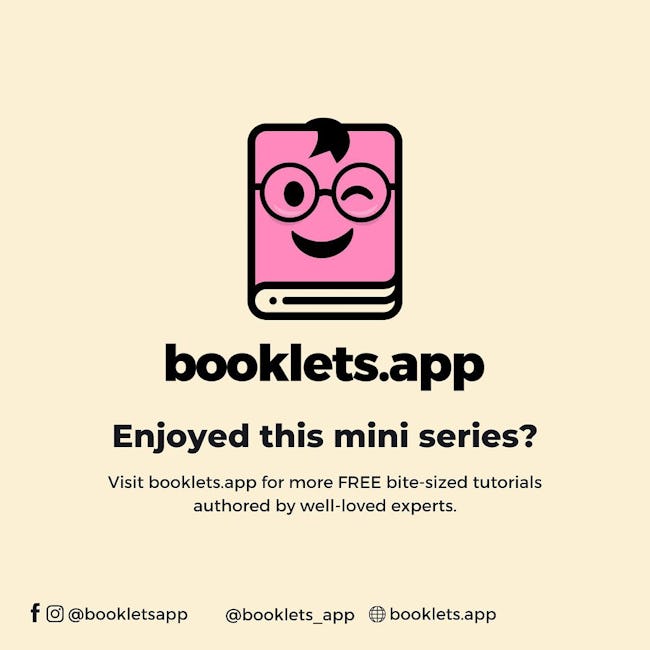 Money Tips For Chinese New Year
𝗚𝗼 𝗲𝗮𝘀𝘆 𝗼𝗻 𝘁𝗵𝗲 𝗱𝗲𝗰𝗼𝗿𝗮𝘁𝗶𝗼𝗻𝘀
Even though CNY is all about decorations, you don't need to buy new ones. If you still have last year's decorations, take them all out and reuse them again this year.
𝗥𝗲𝘄𝗲𝗮𝗿 𝘆𝗼𝘂𝗿 𝗼𝗹𝗱 𝗖𝗡𝗬 𝗰𝗹𝗼𝘁𝗵𝗲𝘀 𝘄𝗶𝘁𝗵 𝗮 𝗻𝗲𝘄 𝘀𝘁𝘆𝗹𝗲
People are encouraged and told to buy new clothes because it's considered bad luck to keep the old clothes. You can still come out with a new outfit without having to buy new clothes if you check your closet and find clothes that you rarely or have never worn before.
𝗟𝗼𝗼𝗸 𝗼𝘂𝘁 𝗳𝗼𝗿 𝗱𝗶𝗻𝗶𝗻𝗴 𝗱𝗲𝗮𝗹𝘀
Instead of bringing your family to a fast food joint, try checking out sites for special dining deals.
𝗚𝗼 𝗲𝗮𝘀𝘆 𝗼𝗻 𝘁𝗵𝗲 𝘀𝗻𝗮𝗰𝗸𝘀
Set a fixed budget for your snacks that will accommodate your family or guests.
𝗧𝗲𝗮𝗰𝗵 𝘆𝗼𝘂𝗿 𝗳𝗮𝗺𝗶𝗹𝘆 𝗻𝗲𝘄 𝗺𝗼𝗻𝗲𝘆 𝘁𝗿𝗶𝗰𝗸𝘀
Sit down with them and explain the basics, such as the important of having a budget, saving money and paying off any debts.
More booklets by Booklets.app Originals
More Lifestyle booklets
Your recently viewed booklets
See all booklets