Booklet
Modals Ultimate Guide Ui Or Ux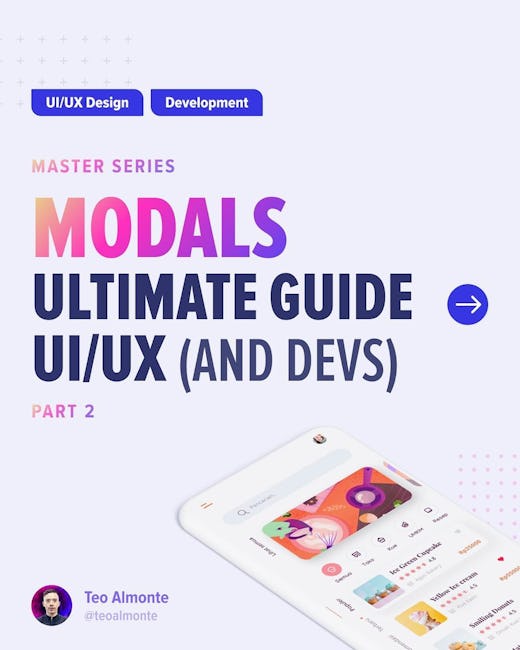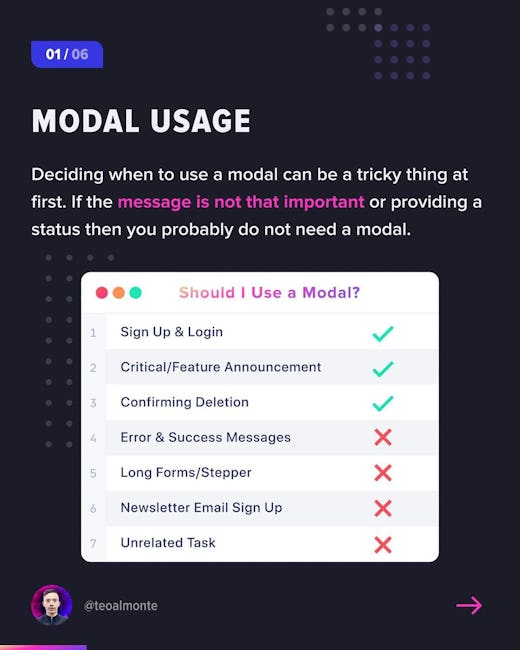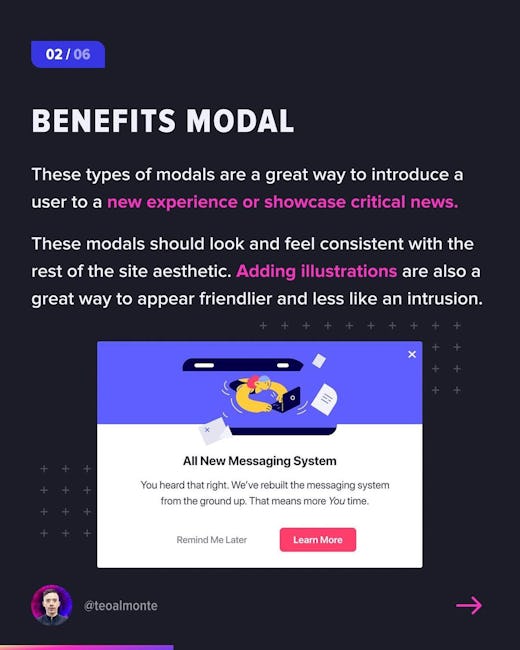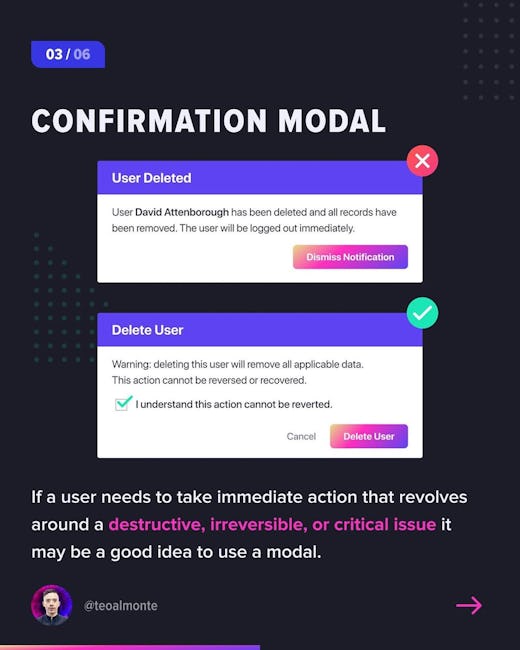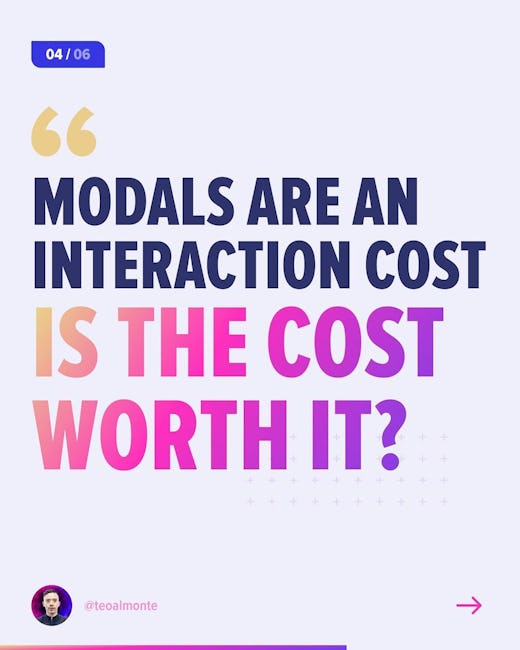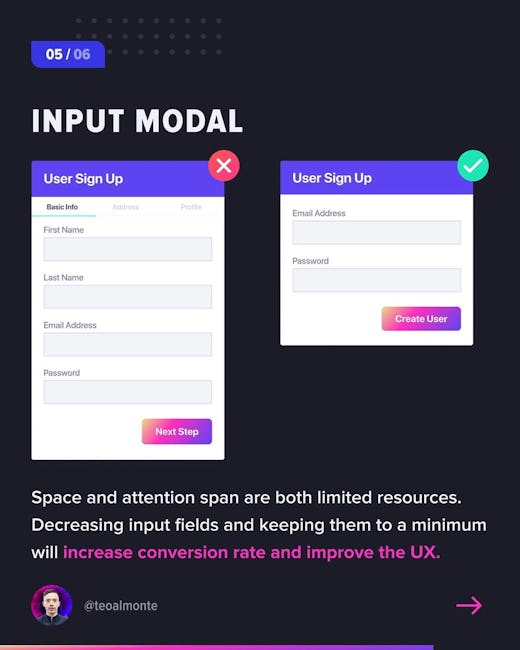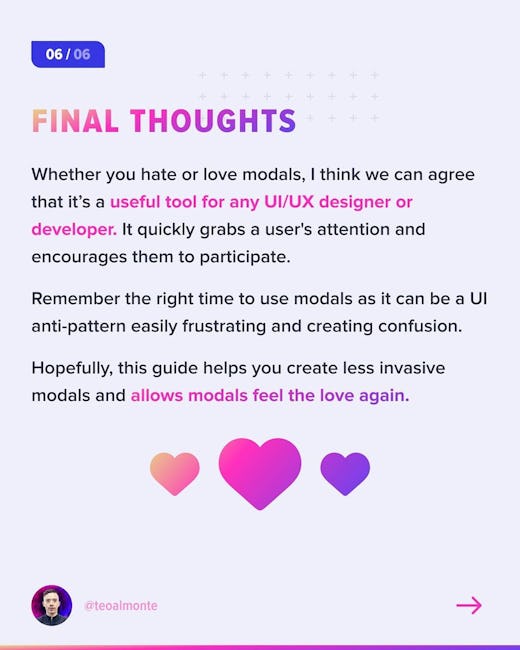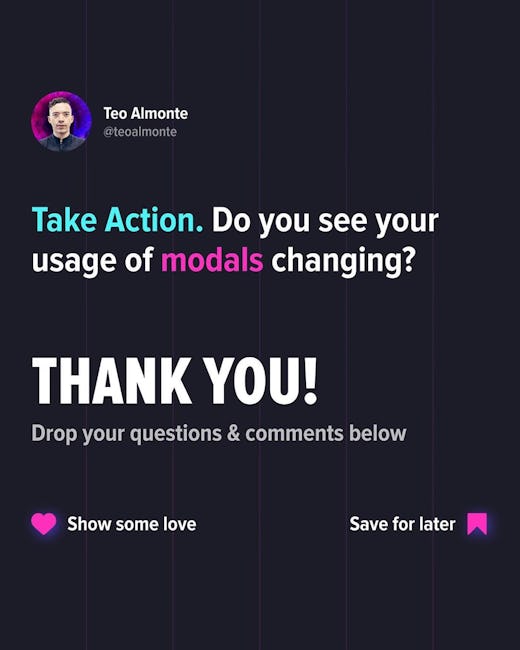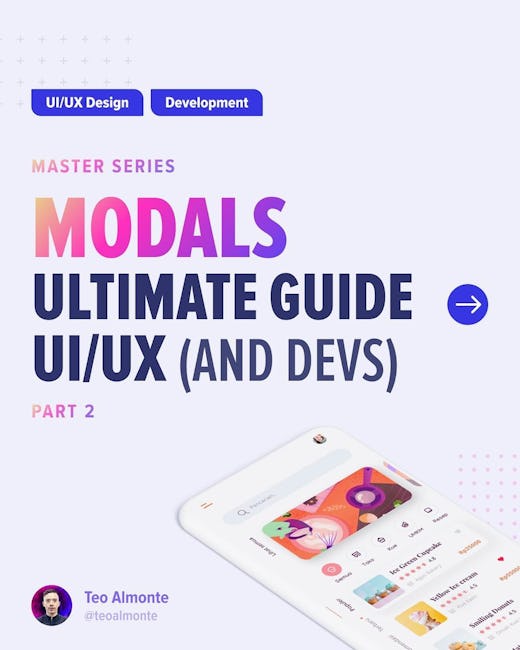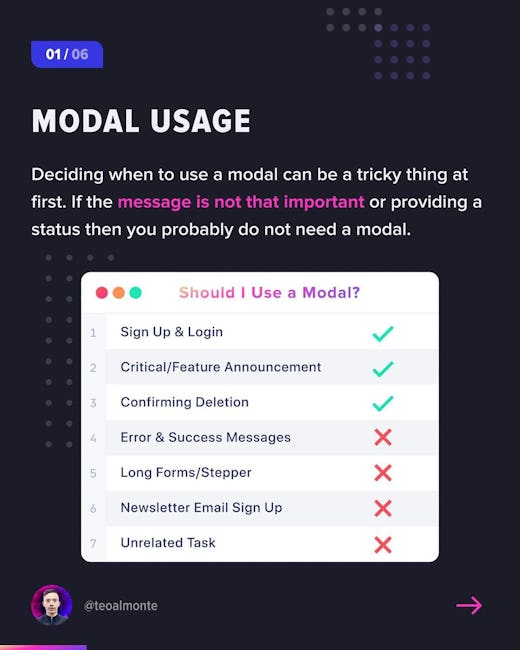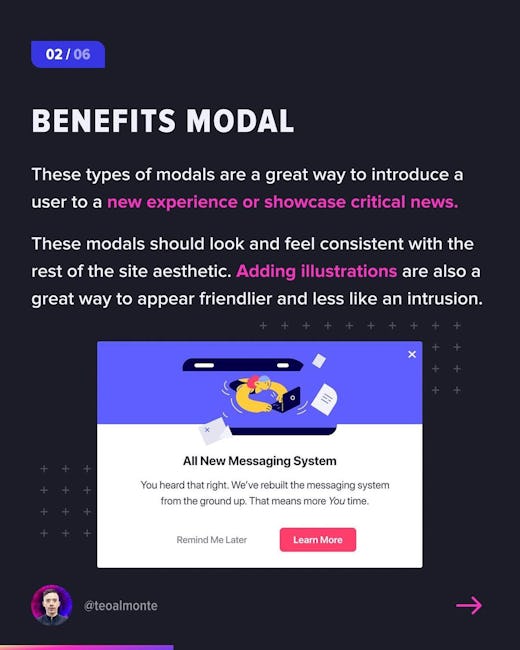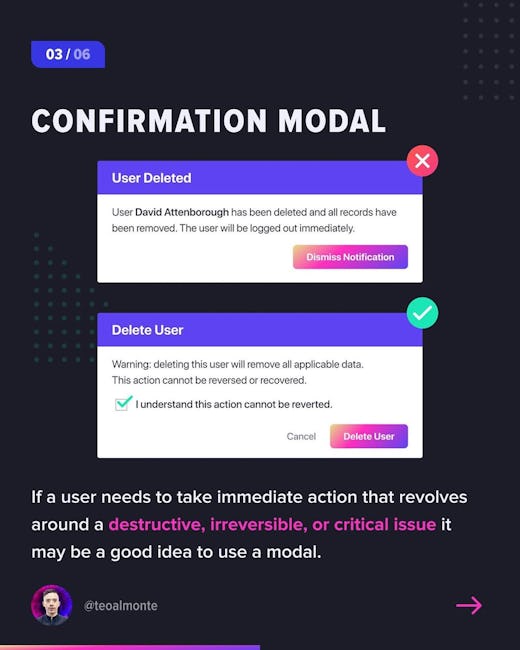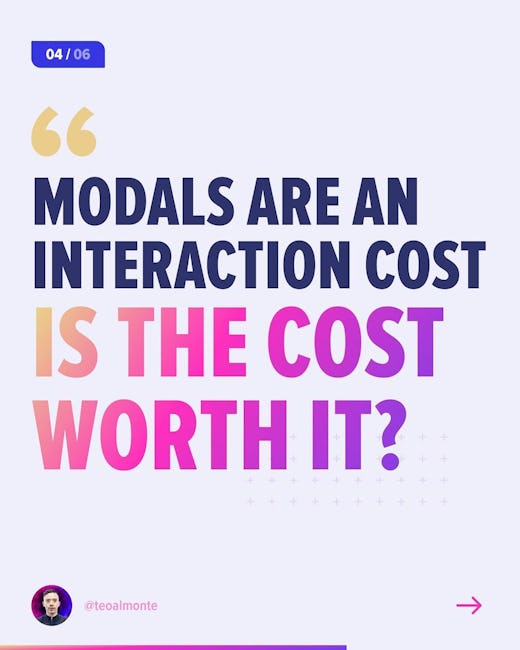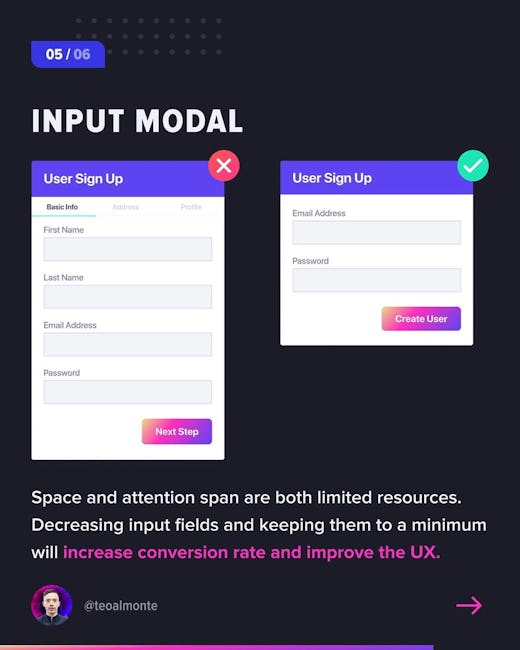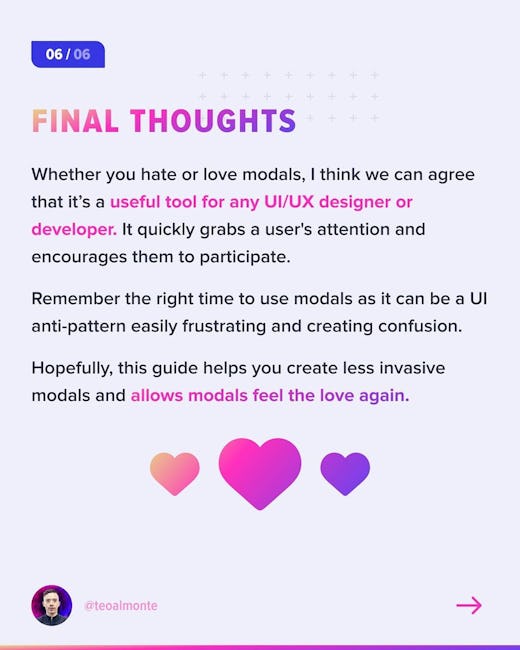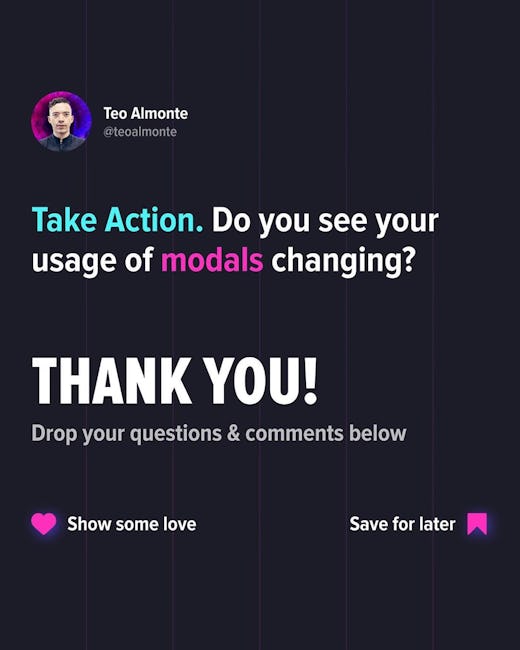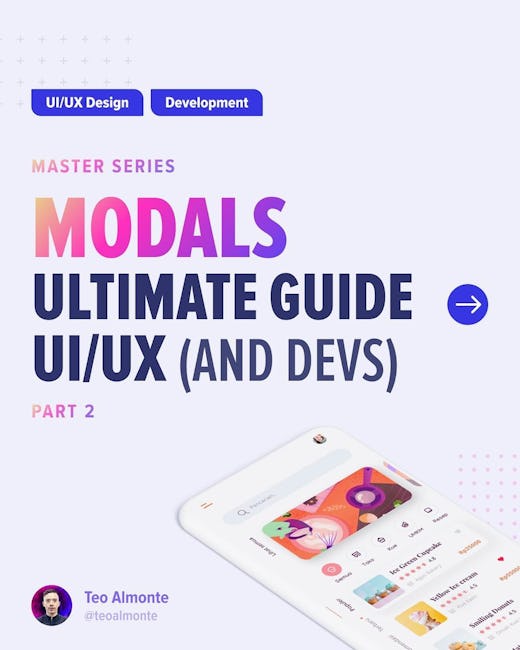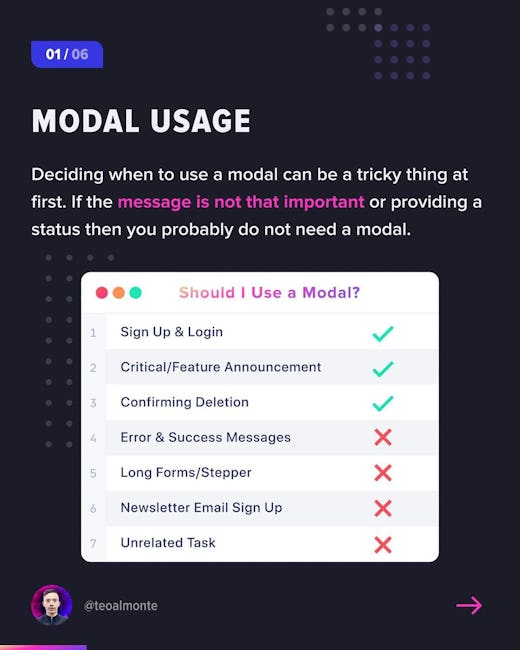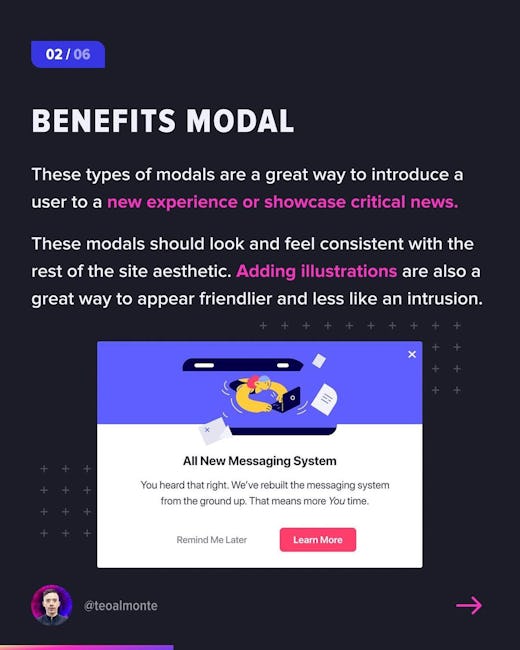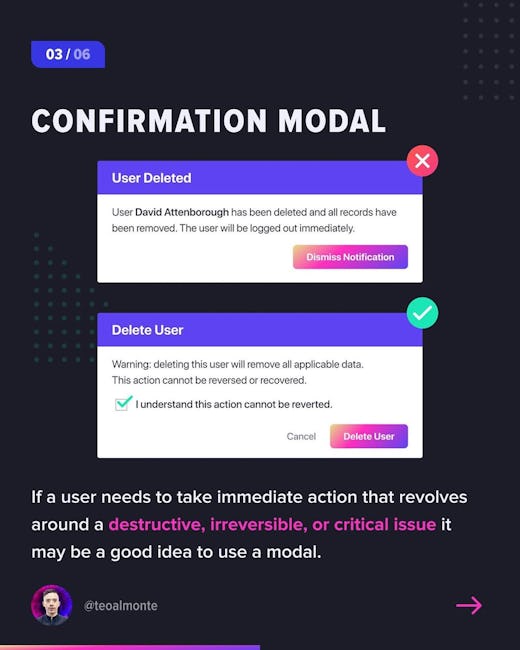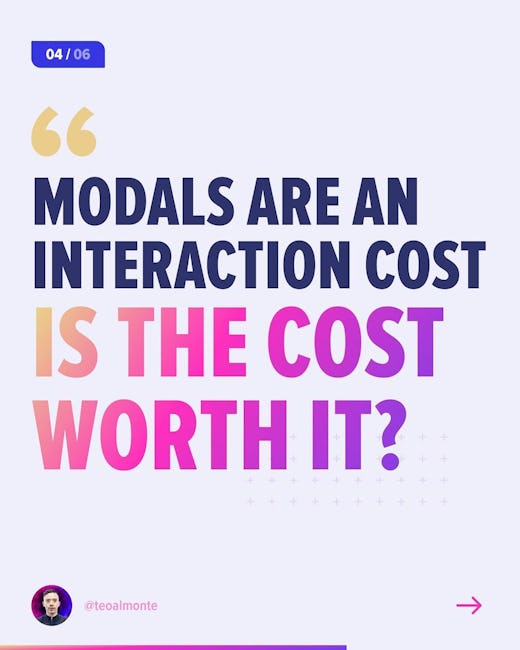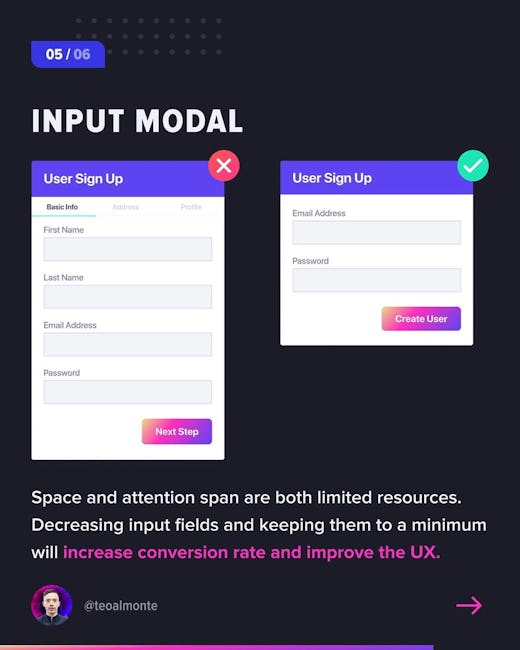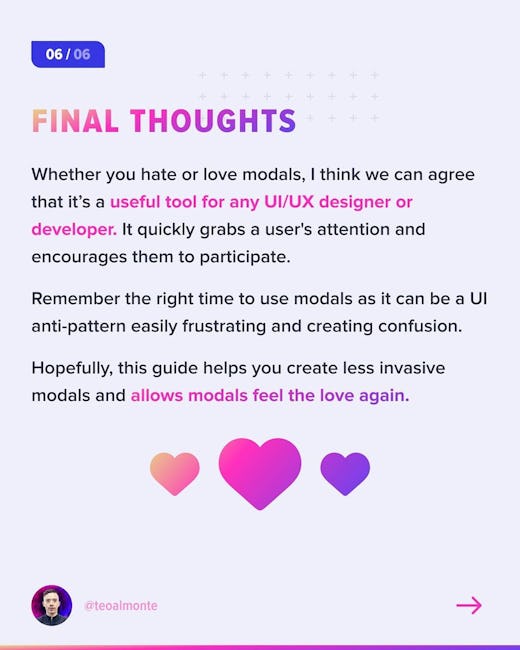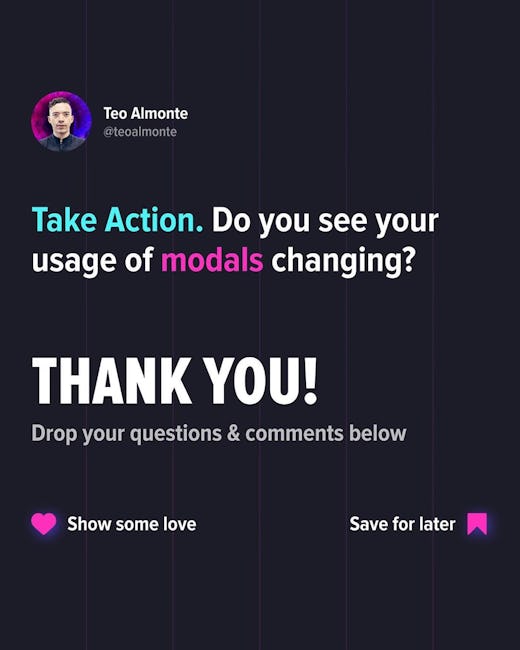 MODALS ULTIMATE GUIDE UI/UX (AND DEVS)
MODAL USAGE
Deciding when to use a modal can be a tricky thing at first. If the message is not that important or providing a status then you probably do not need a modal.
BENEFITS MODAL
These types of modals are a great way to introduce a user to a new experience or showcase critical news.
These modals should look and feel consistent with the rest of the site aesthetic. Adding illustrations are also a great way to appear friendlier and less like an intrusion.
CONFIRMATION MODAL
If a user needs to take immediate action that revolves around a destructive, irreversible, or critical issue it may be a good idea to use a modal.
MODALS ARE AN INTERACTION COST IS THE COST WORTH IT?
INPUT MODAL
Space and attention span are both limited resources. Decreasing input fields and keeping them to a minimum will increase conversion rate and improve the UX.
FINAL THOUGHTS
Whether you hate or love modals, I think we can agree that it's a useful tool for any Ul/UX designer or developer. It quickly grabs a user's attention and encourages them to participate.
Remember the right time to use modals as it can be a Ul anti-pattern easily frustrating and creating confusion.
Hopefully, this guide helps you create less invasive modals and allows modals feel the love again.
Take Action. Do you see your usage of modals changing?
THANK YOU!
Drop your questions & comments below
More booklets by Teo Almonte
More Design booklets
Your recently viewed booklets
See all booklets