Booklet
Millenials Baby Boomers Generation Z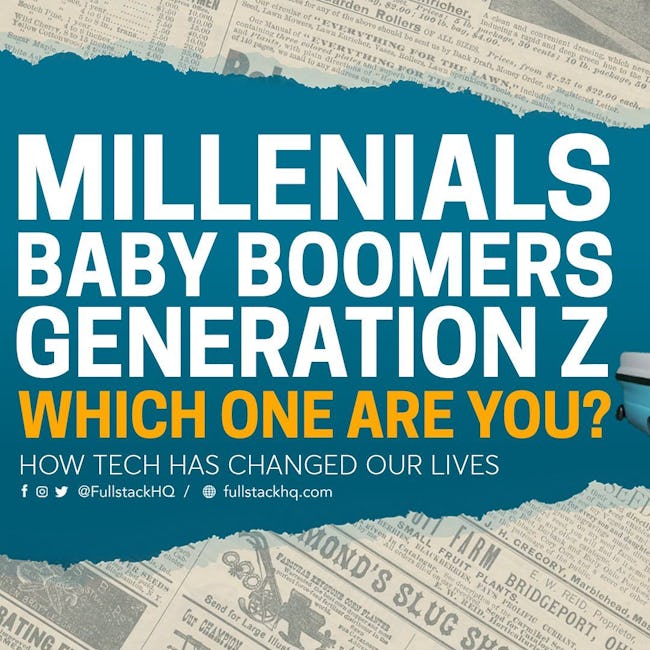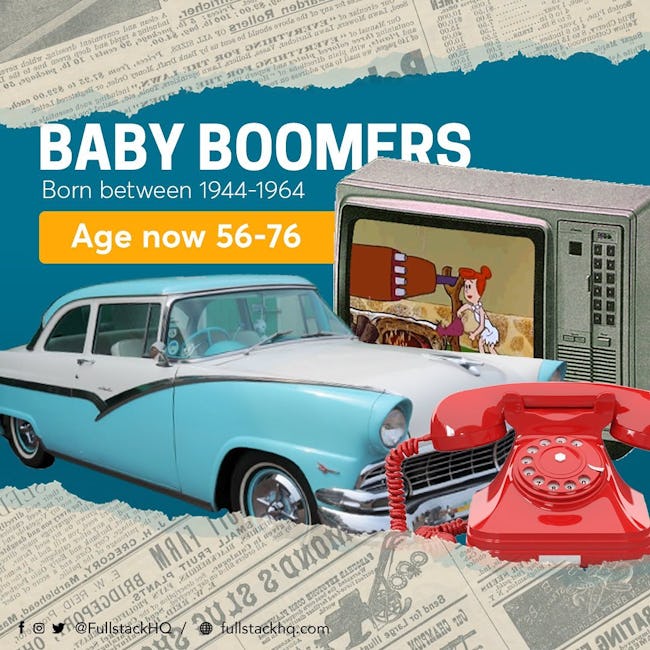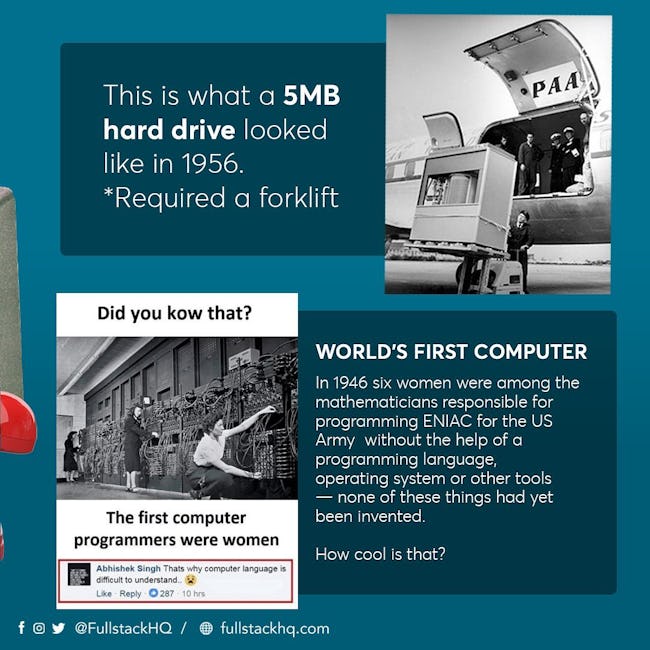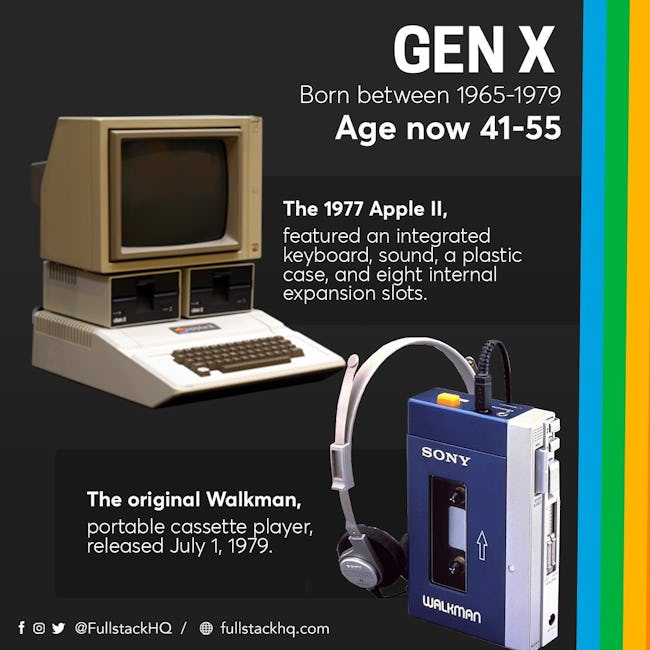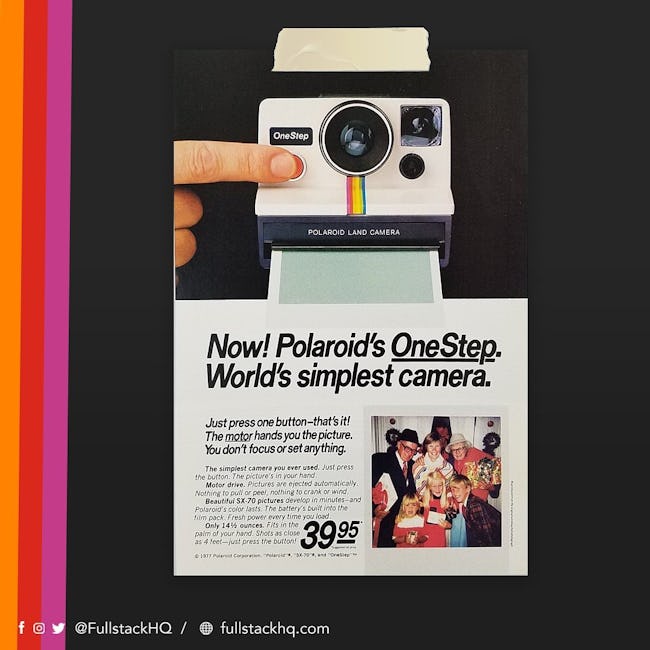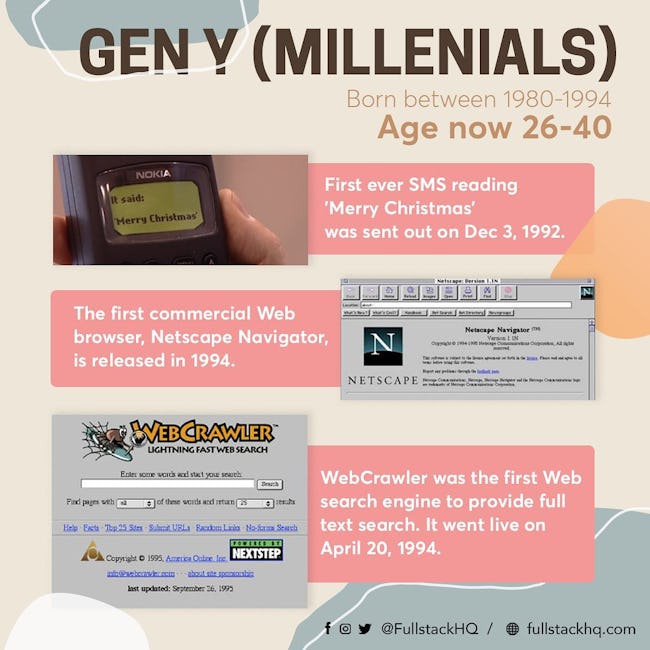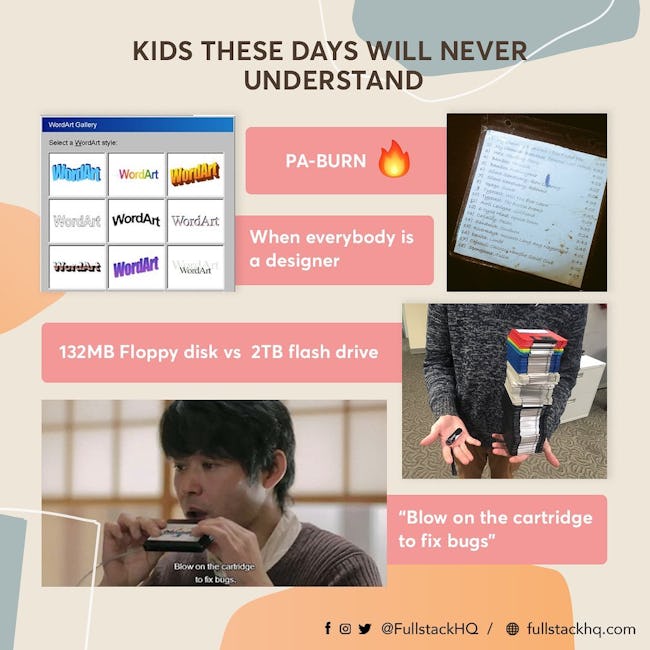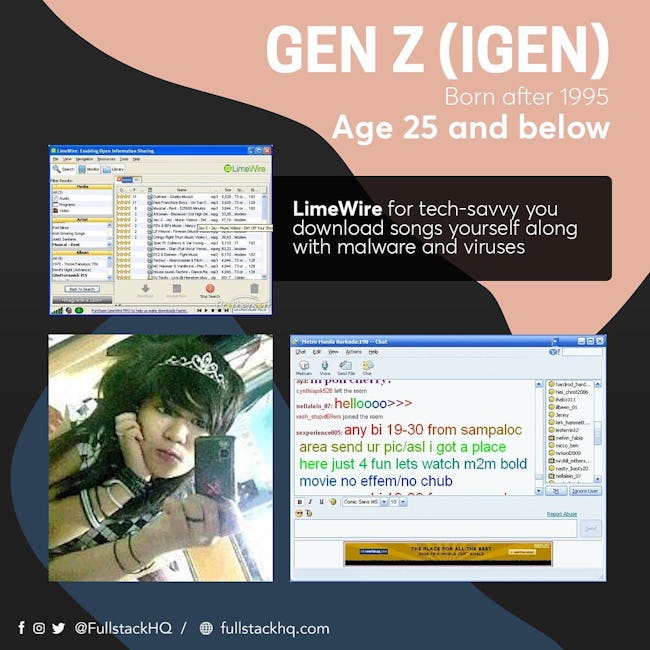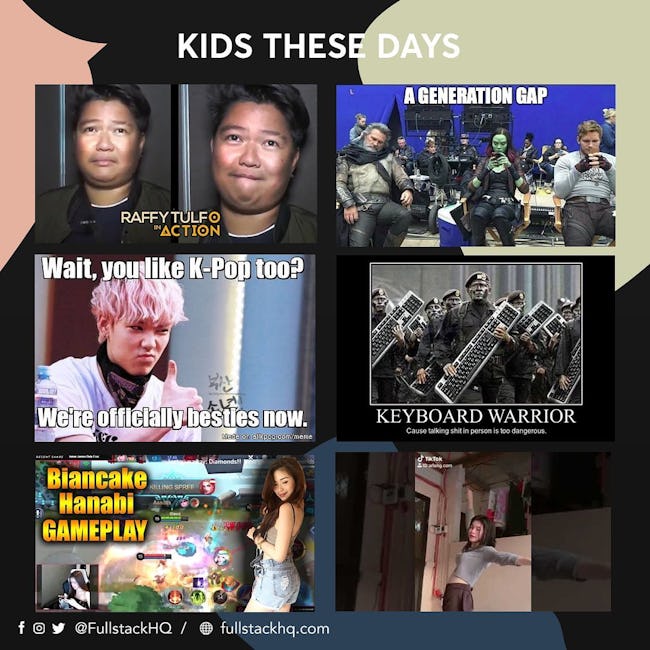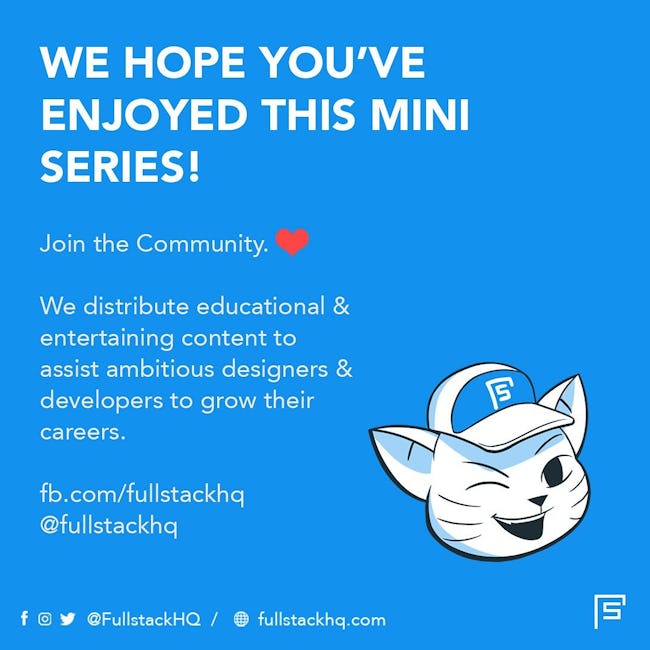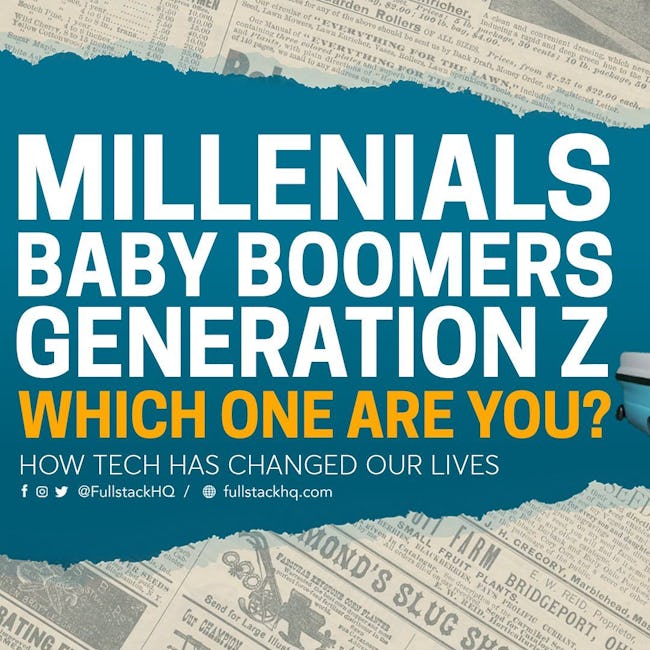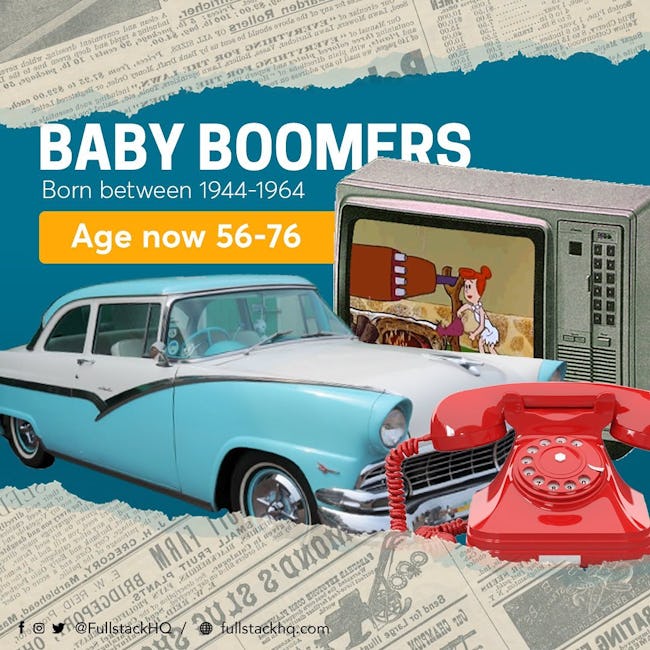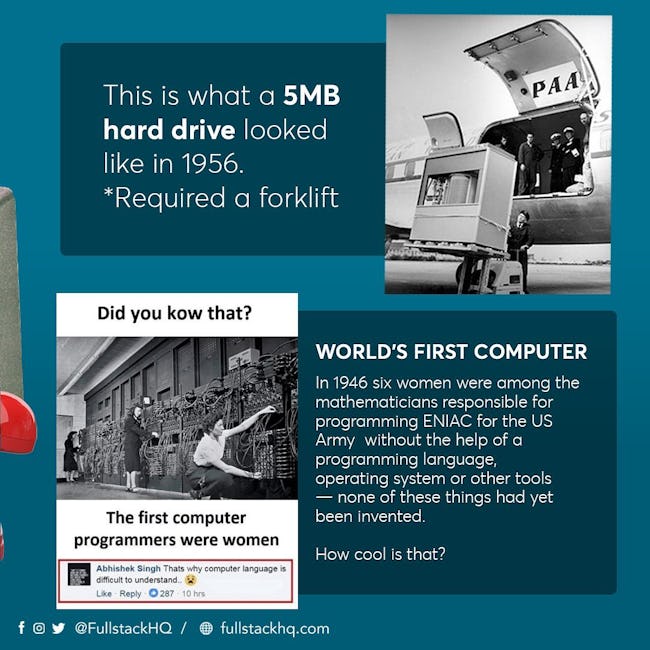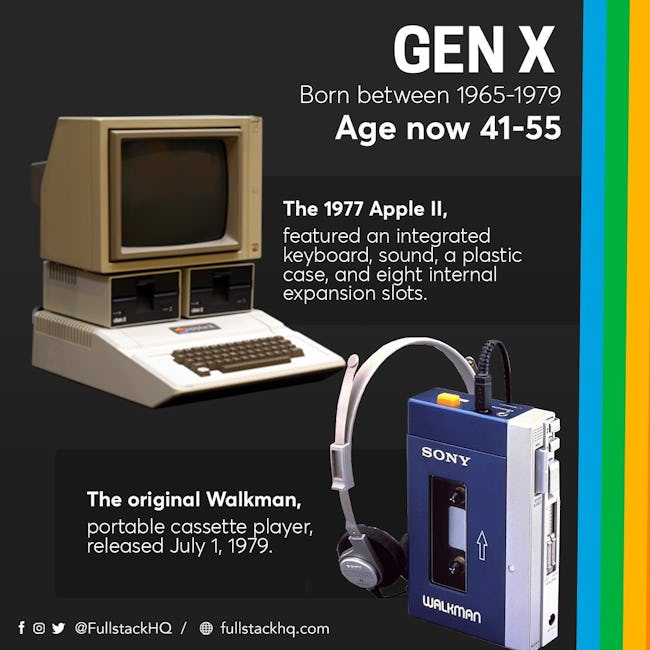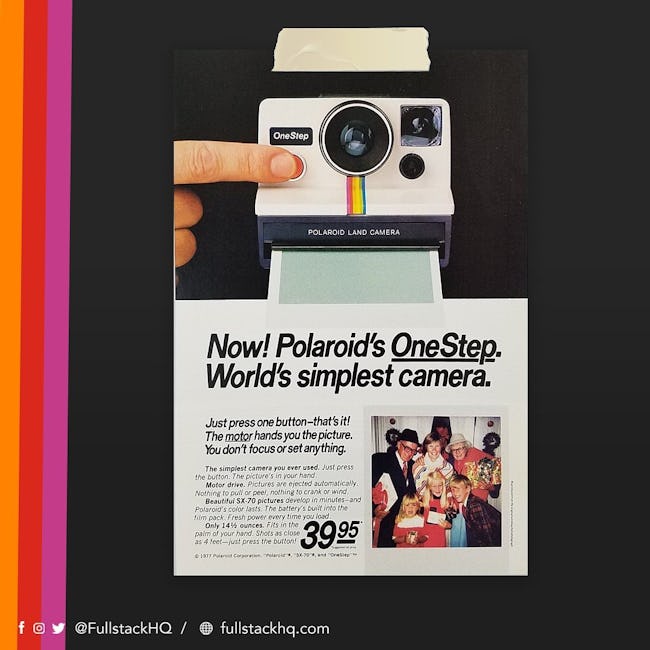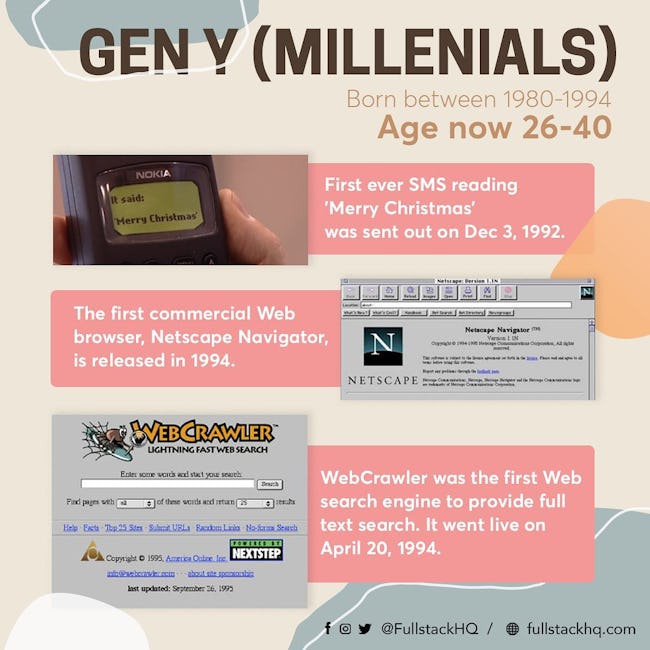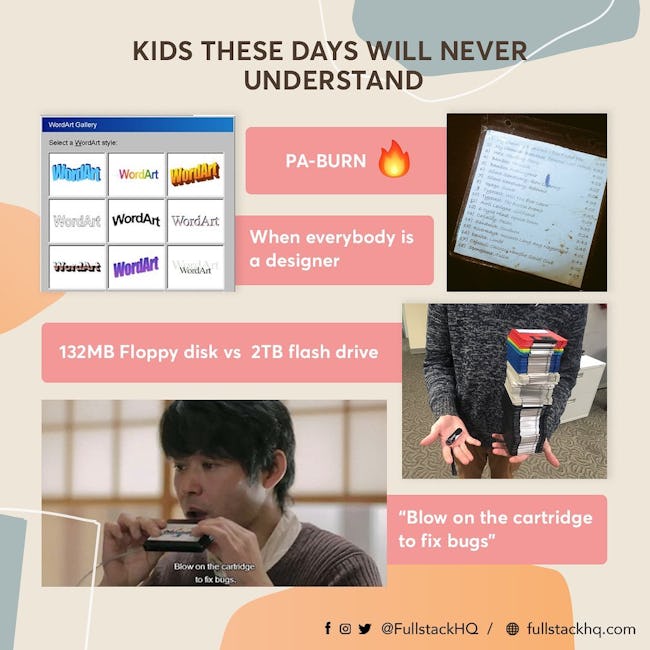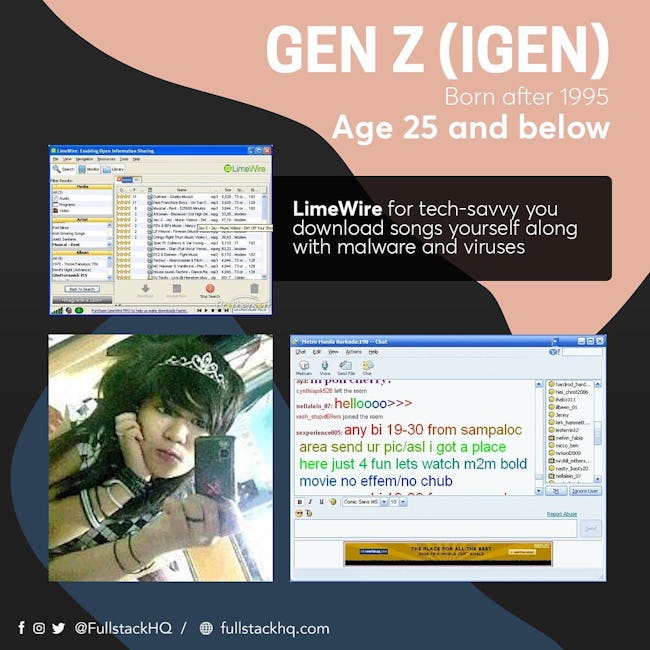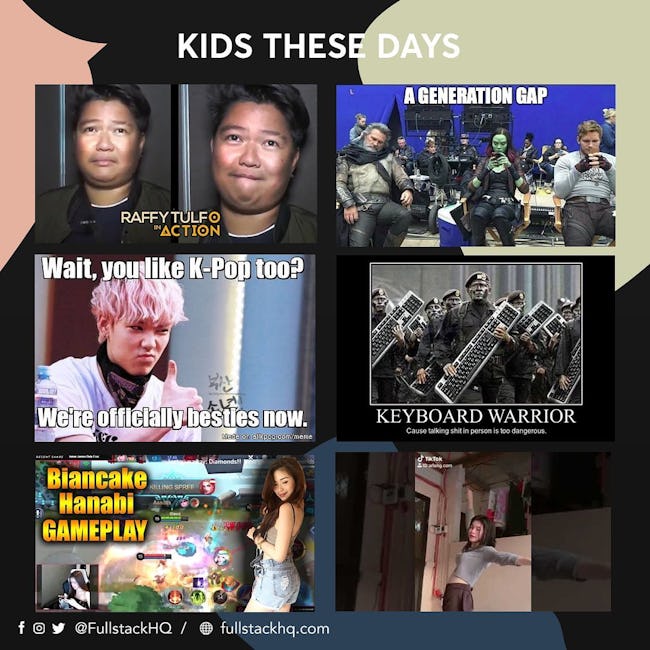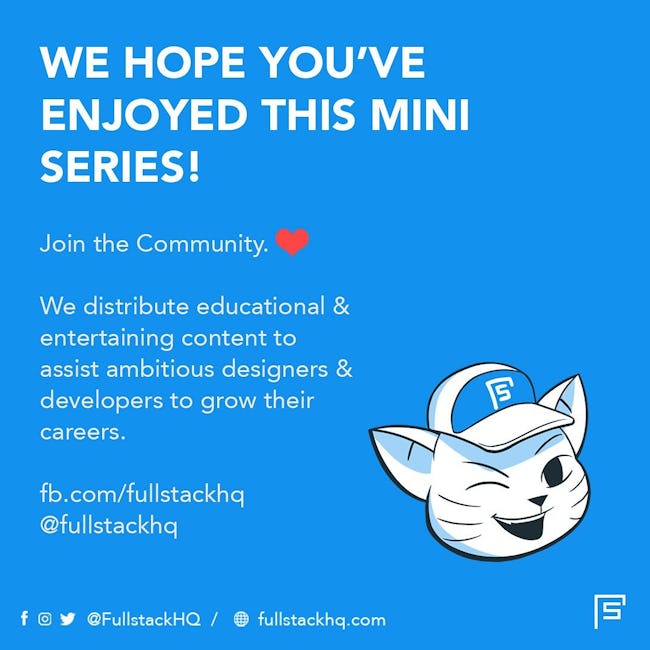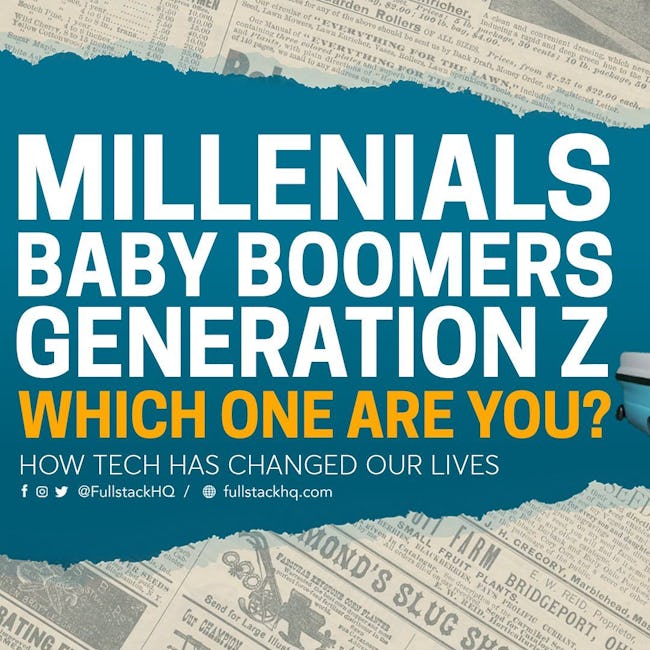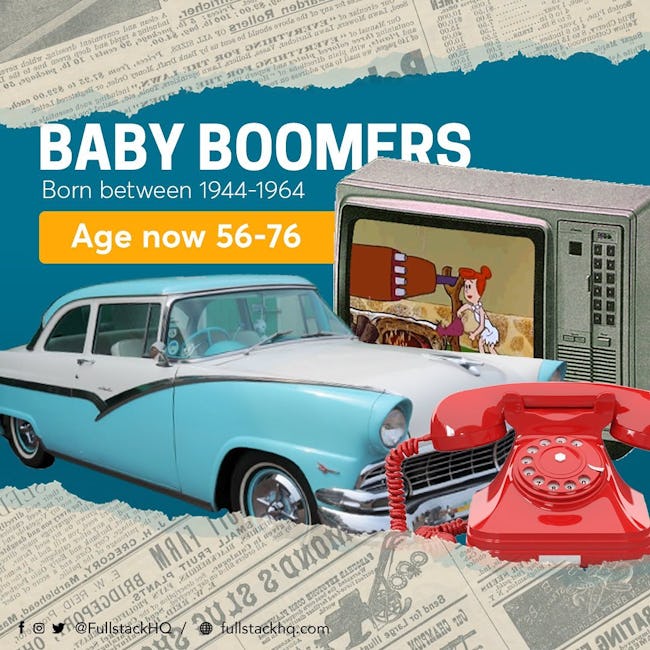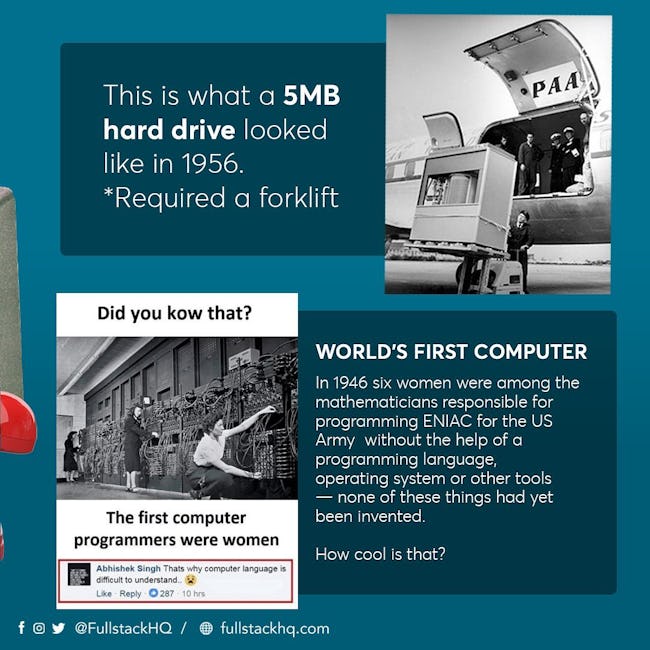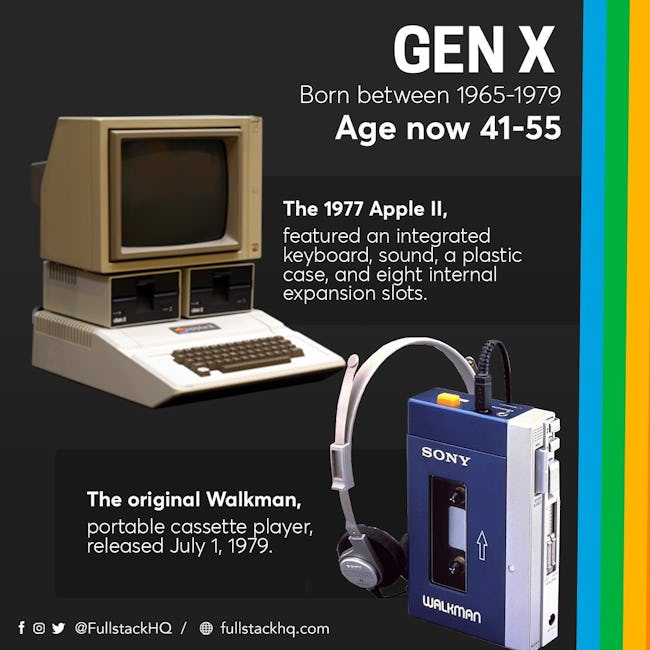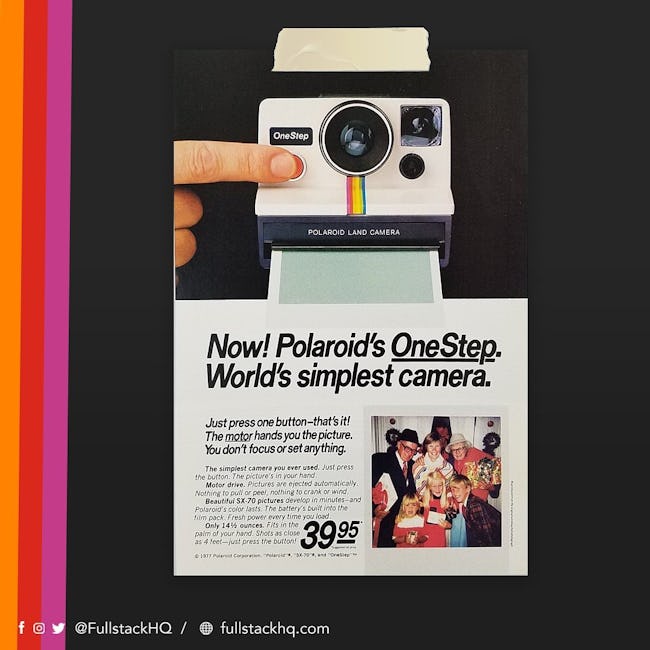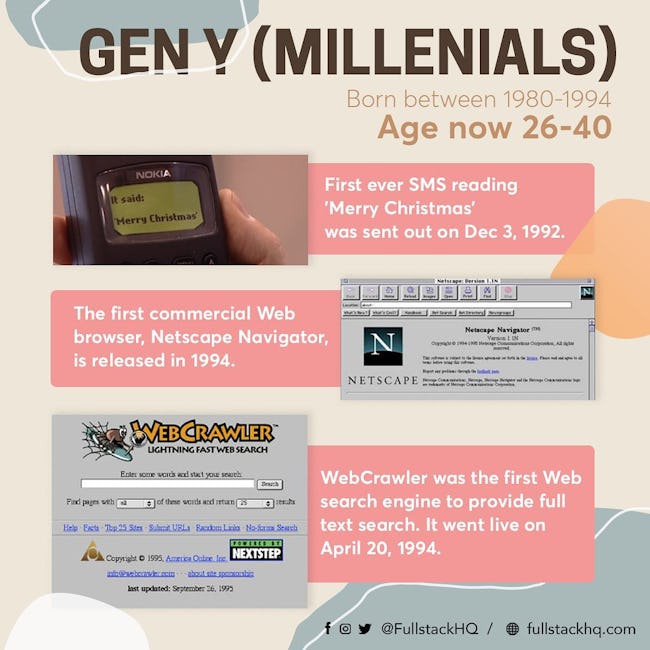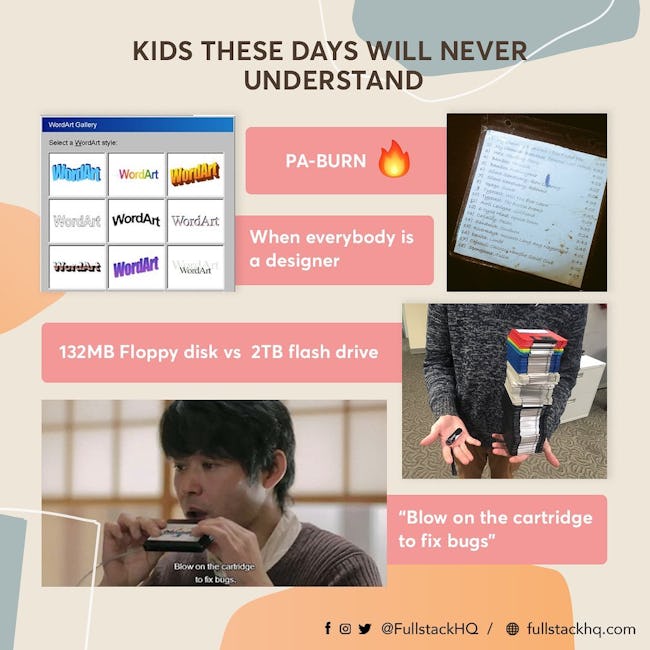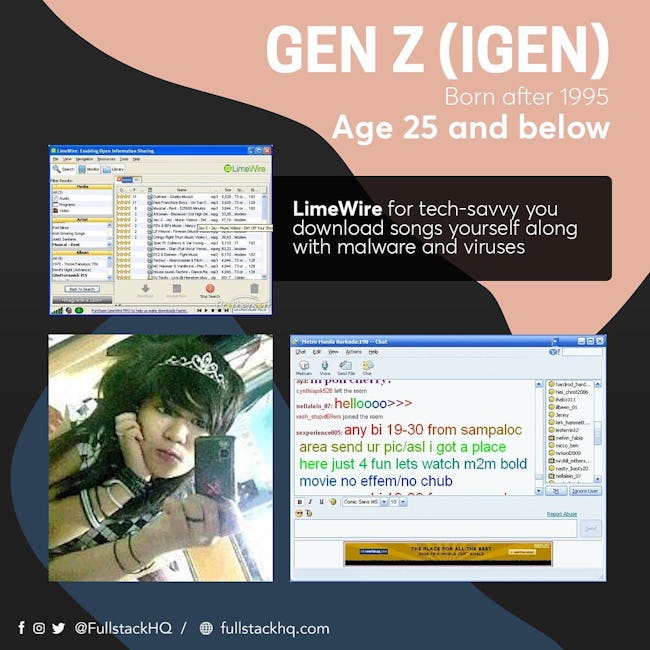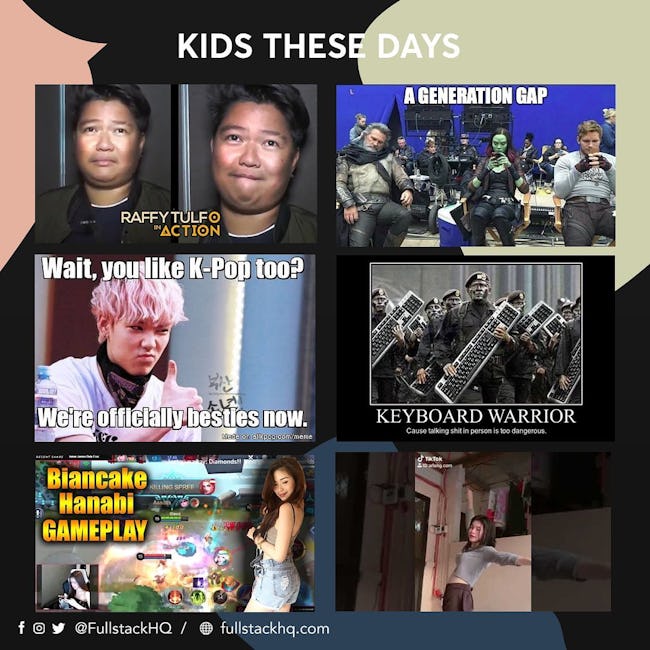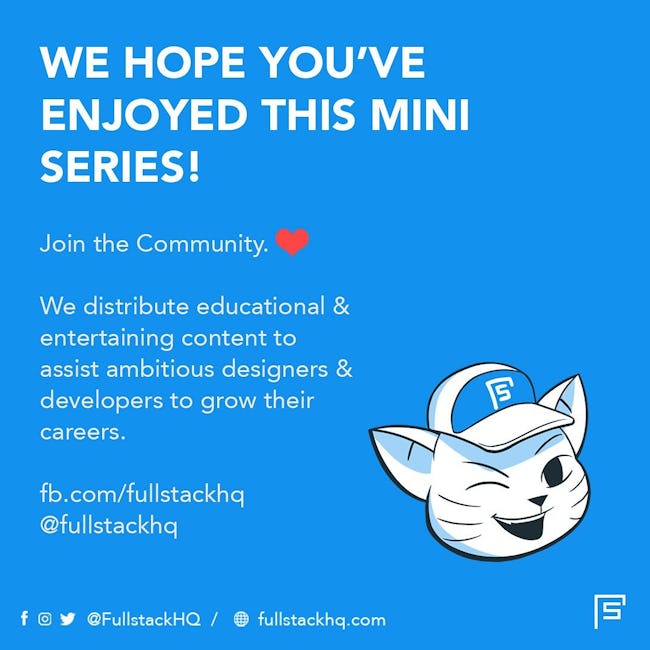 MILLENIALS BABY BOOMERS GENERATION Z: WHICH ONE ARE YOU? HOW TECH HAS CHANGED OUR LIVES
BABY BOOMERS
Born between 1944-1964 Age now 56-76
This is what a 5MB hard drive looked like in 1956. *Required a forklift
WORLD'S FIRST COMPUTER In 1946 Six women were among the mathematicians responsible for programming ENIAC for the US Army without the help of a programming language, operating system or other tools none of these things had yet been invented. How cool iS that?
GEN X
Born between 1965-1979 Age now 41-55
The 1977 Apple II, featured an integrated keyboard, sound, a plastic case, and eight internal expansion slots.
The original Walkman, portable cassette player, released July I, 1979.
GEN (MILLENIALS) Born between 1980-1994 Age now 26-40
First ever SMS reading 'Merry Christmas' was sent out on Dec 3, 1992.
The first commercial Web browser. Netscape Navigator, is released in 1994.
WebCrawler was the first Web search engine to provide full text search. It went live on April 20, 1994.
More booklets by Fullstack HQ
More IT & Software booklets
Your recently viewed booklets
See all booklets