Booklet
Markup vs. Compiled vs. Scripting languages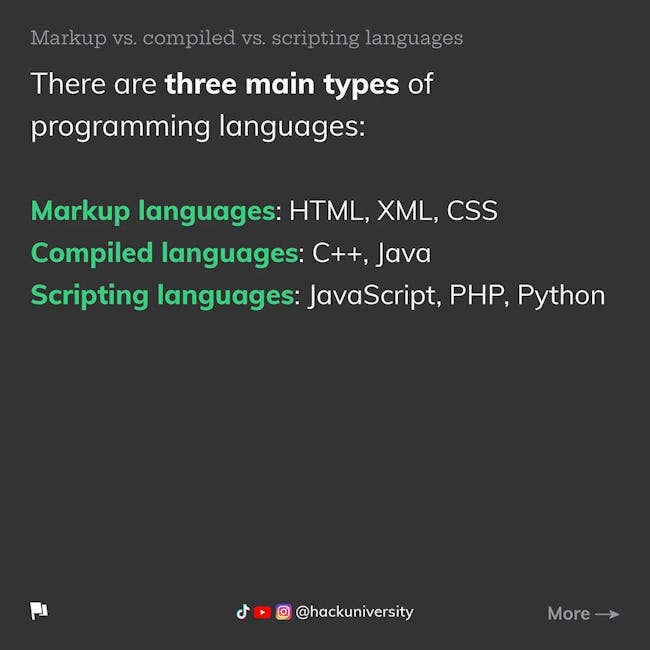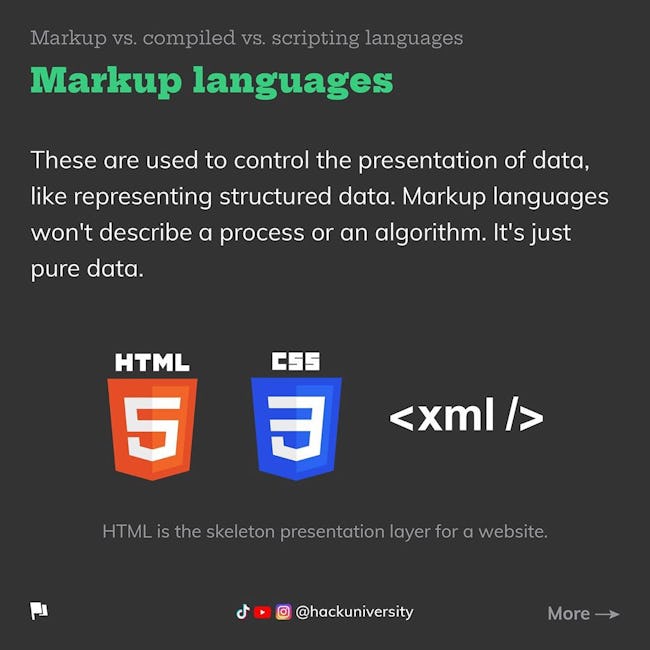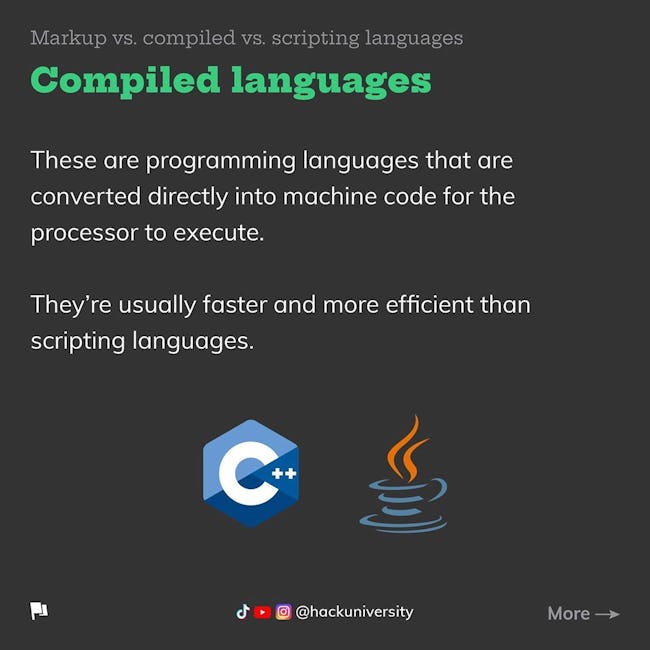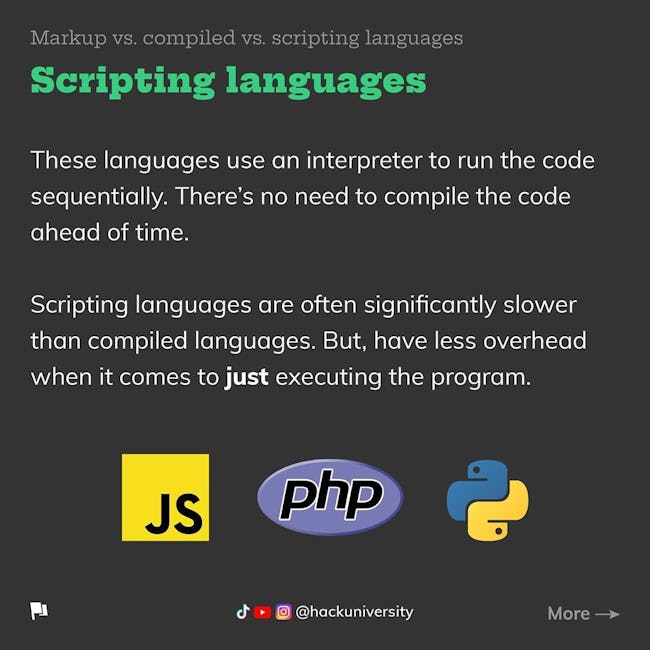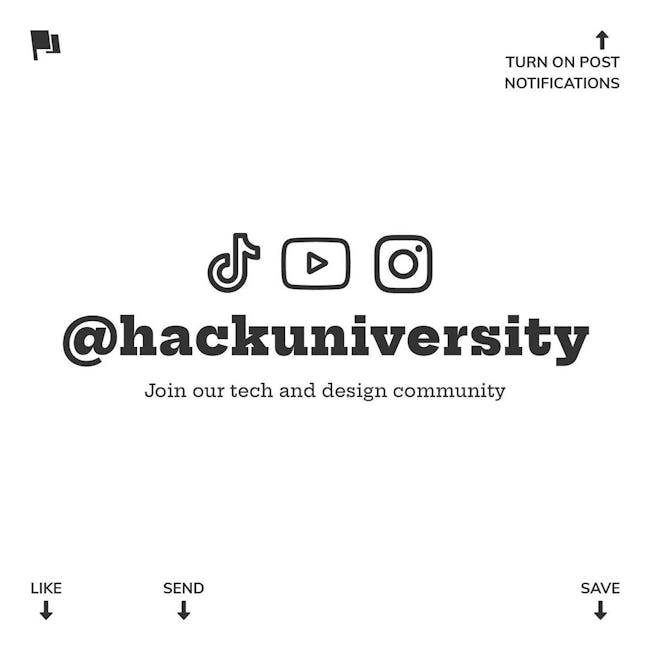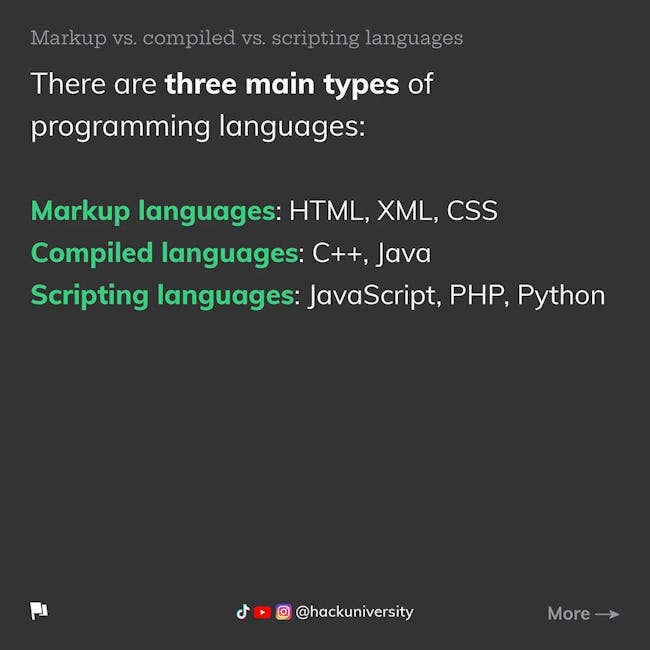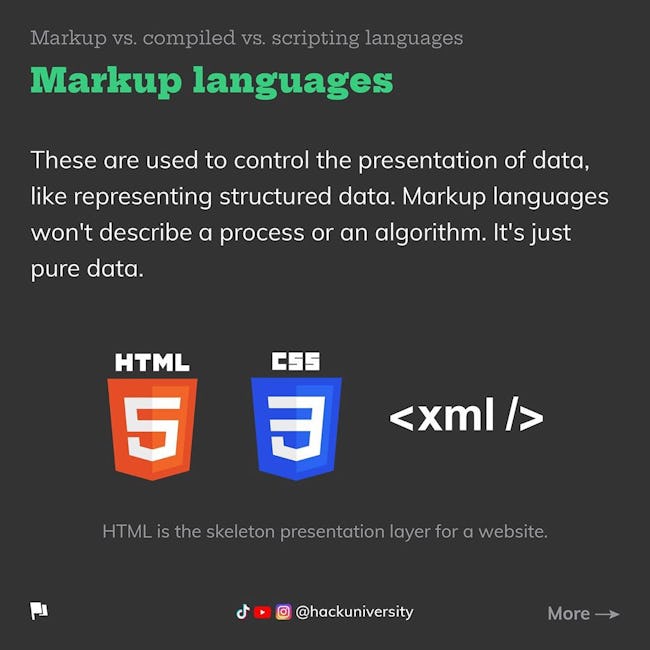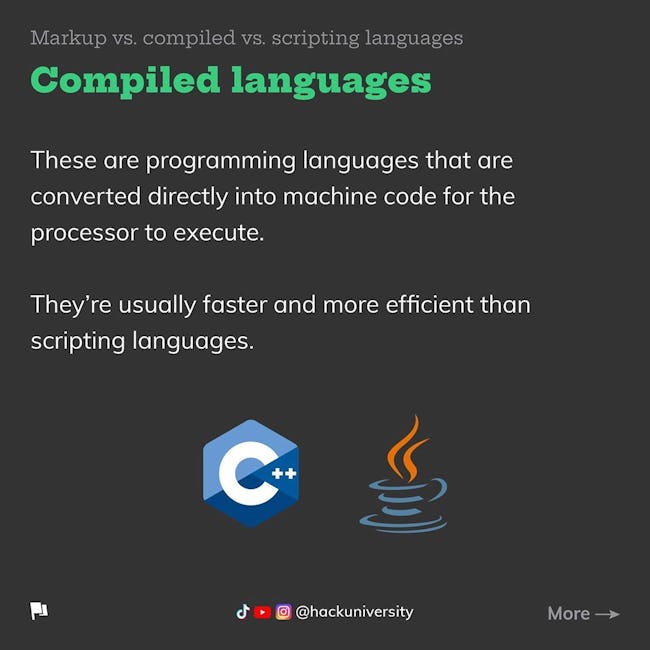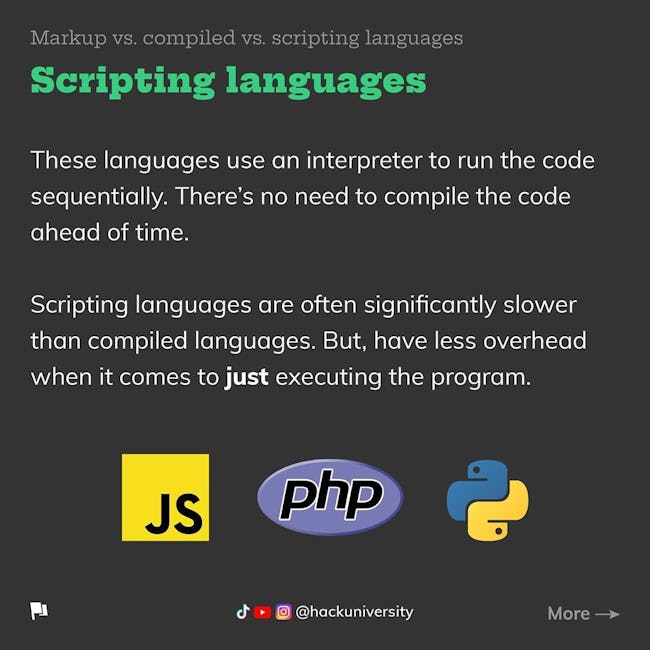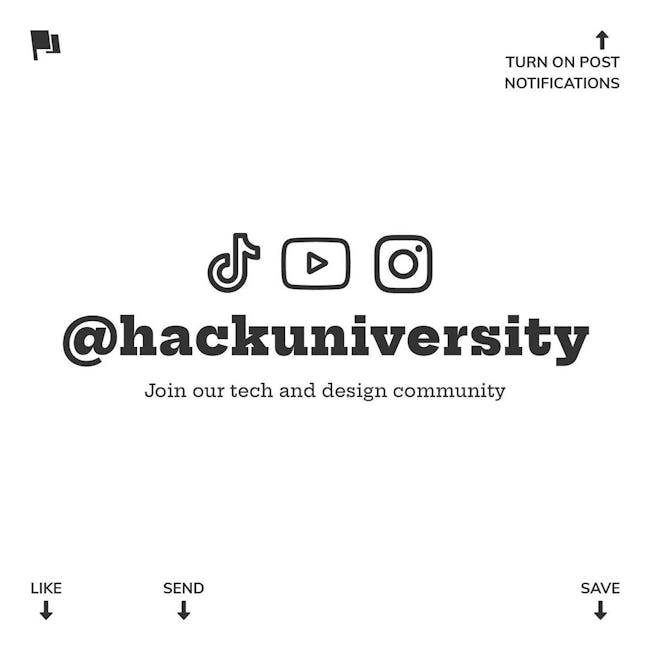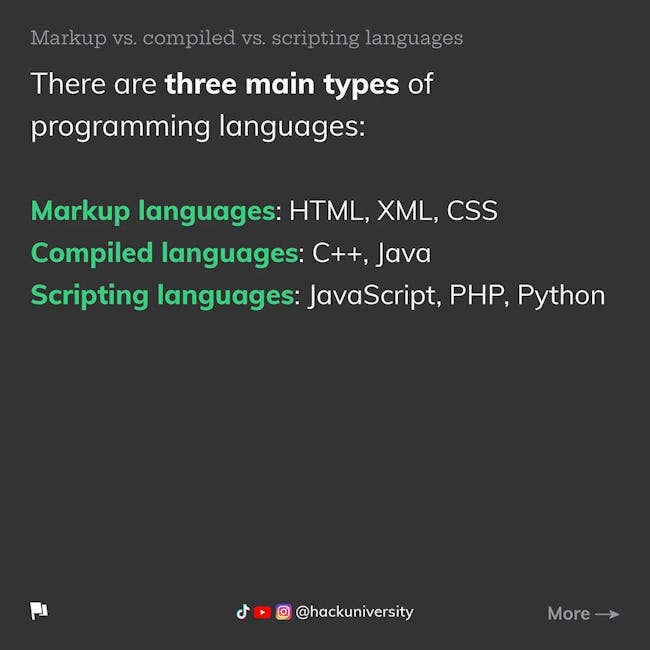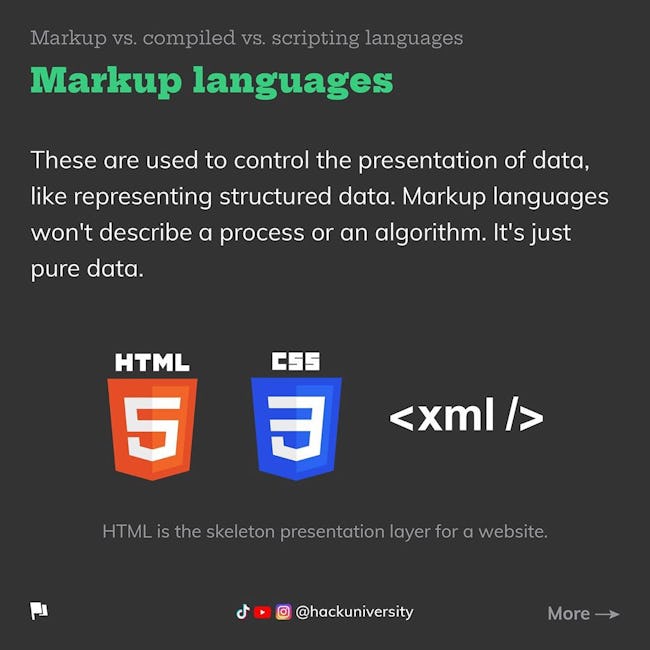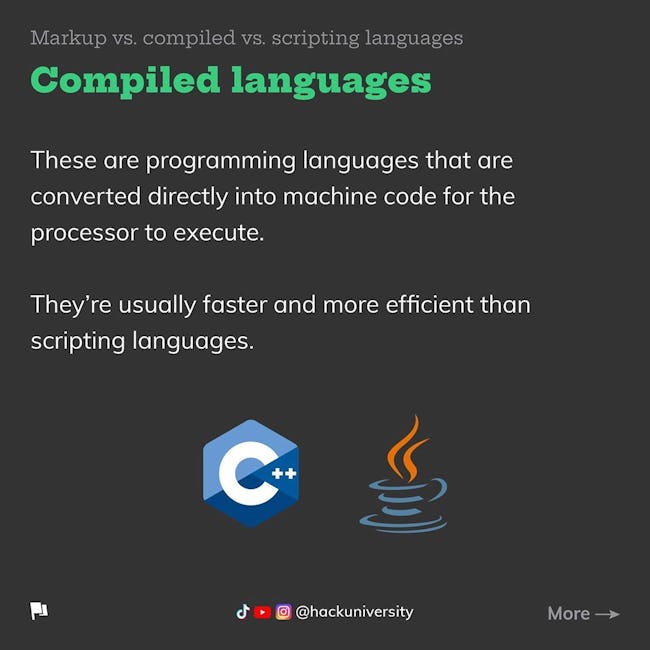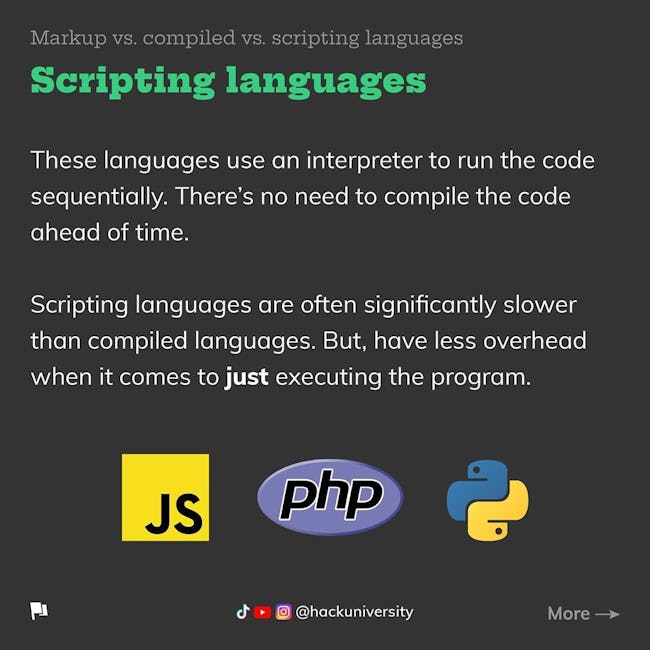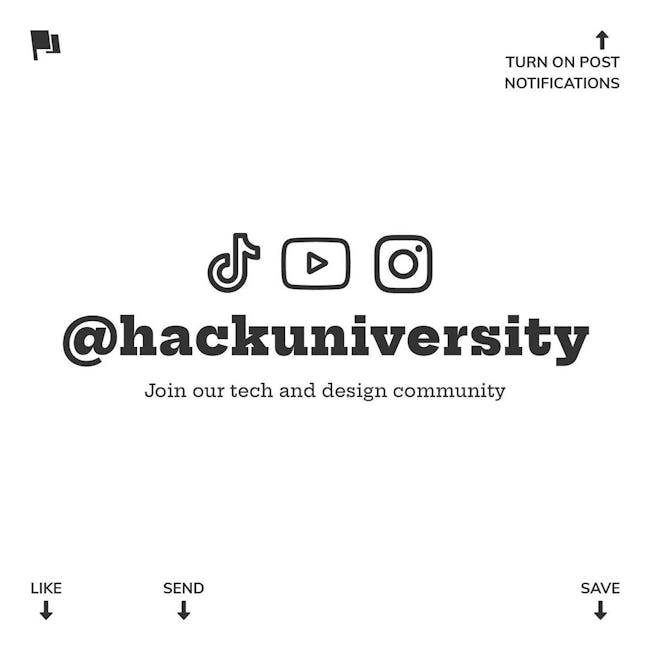 Markup vs. Compiled vs. Scripting languages
There are three main types of programming languages:
Markup languages: HTML, XML, CSS
Compiled languages: C++, Java
Scripting languages: JavaScript, PHP, Python
Markup languages
These are used to control the presentation of data, like representing structured data. Markup languages won't describe a process or an algorithm. It's just pure data.
Compiled languages
These are programming languages that are converted directly into machine code for the processor to execute.
They're usually faster and more efficient than scripting languages.
Scripting languages
These languages use an interpreter to run the code sequentially. There's no need to compile the code ahead of time.
Scripting languages are often significantly slower than compiled languages. But. have less overhead when it comes to just executing the program.
Well now you know the difference!
FOLLOW OUR INSTAGRAM @hackuniversity
youtube.com/HackUniversity
tiktok.eom/@HackUniversity
facebook.com/TheHackUniversity
More booklets by Hack University
More Development booklets
Your recently viewed booklets
See all booklets