Booklet
Make Your Mobile Ui Better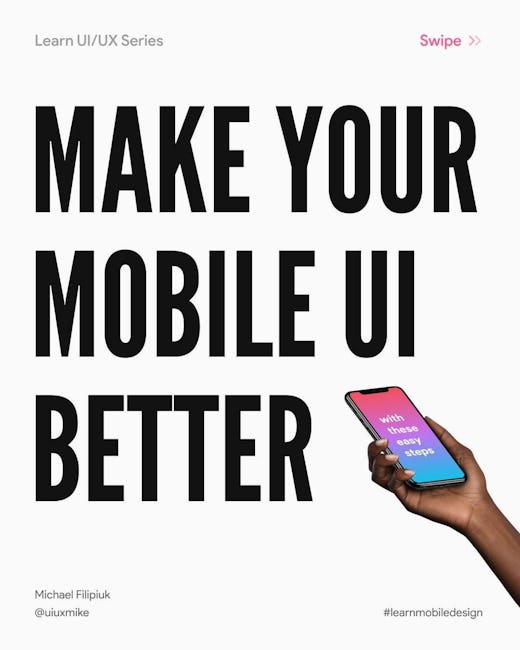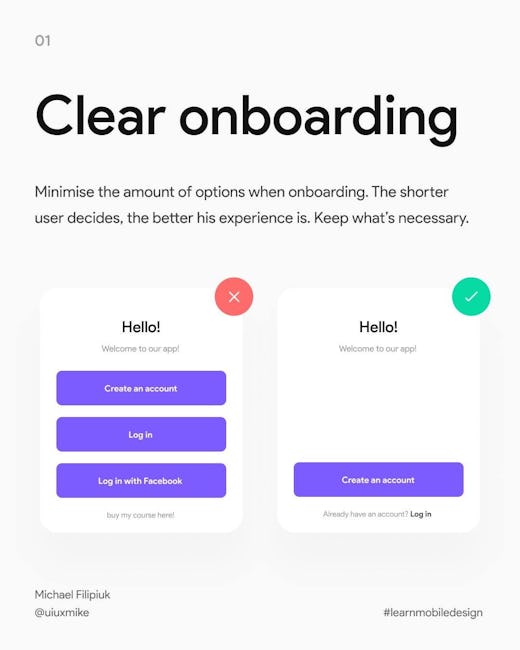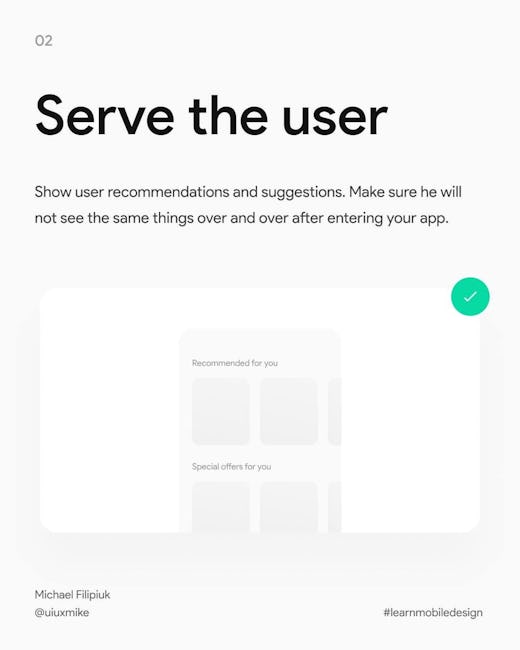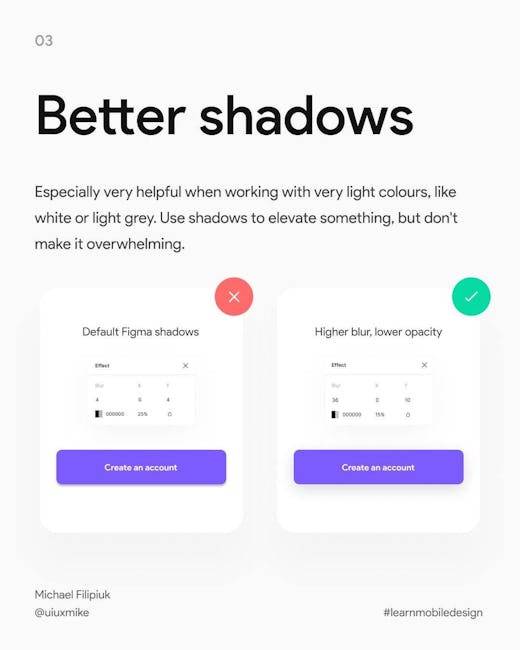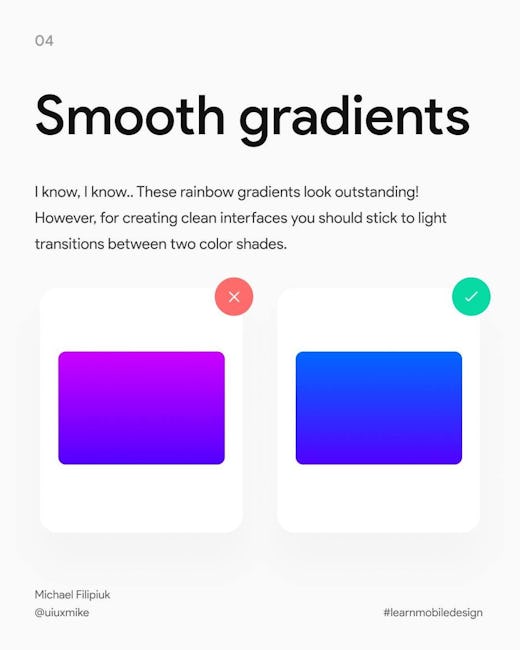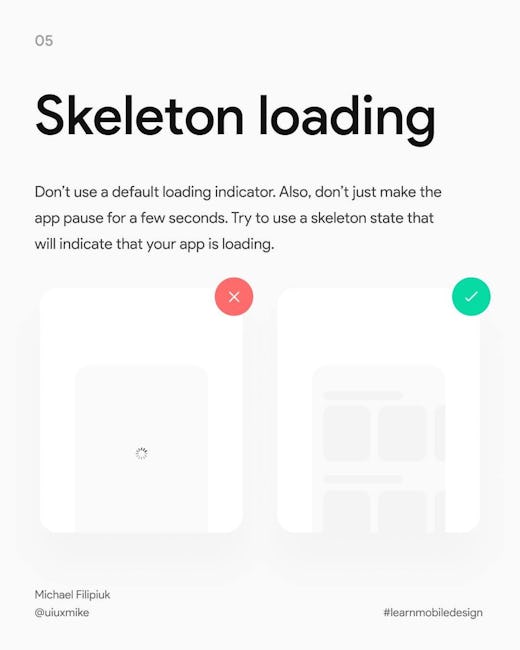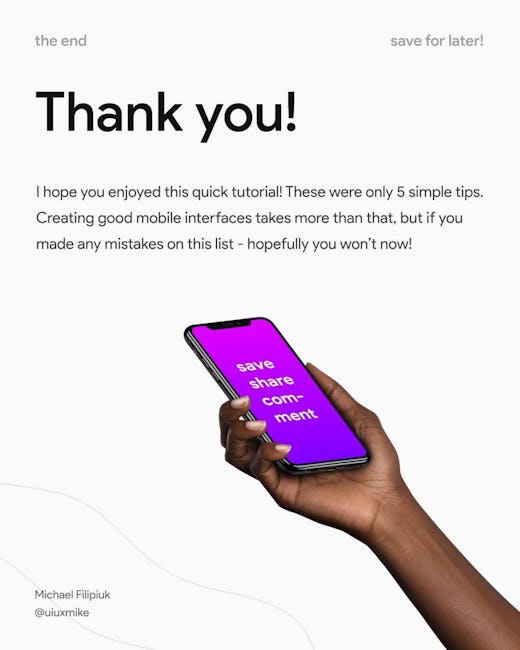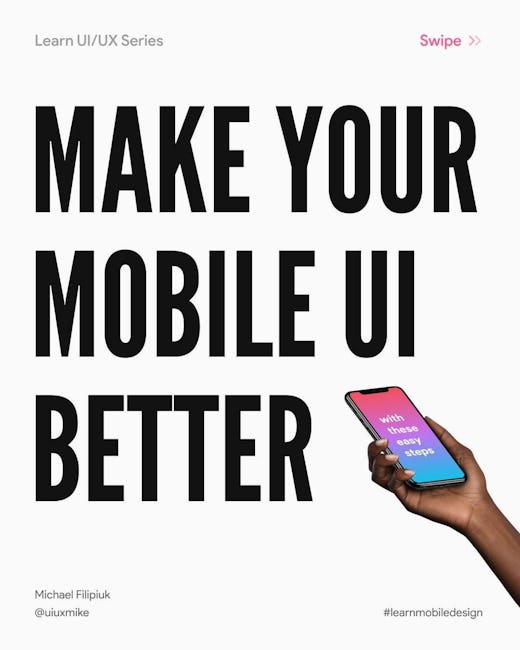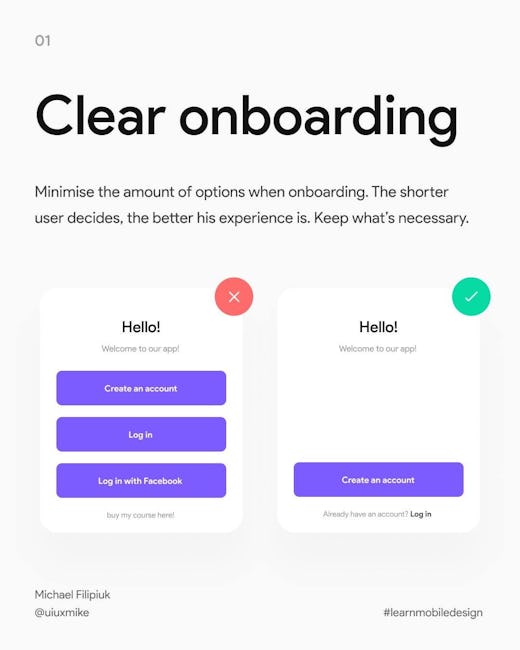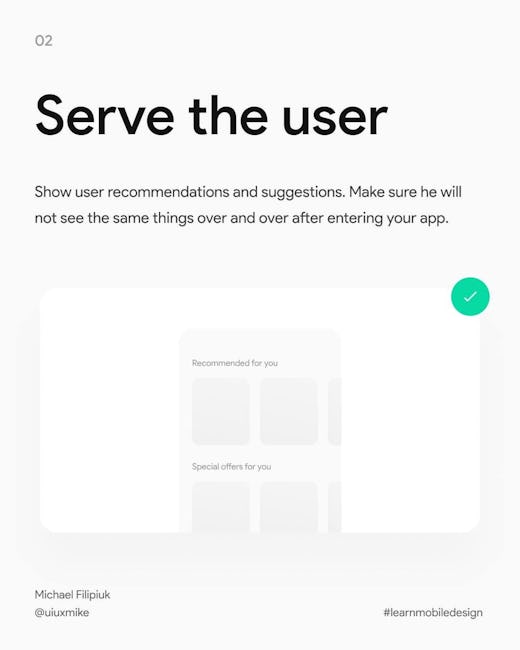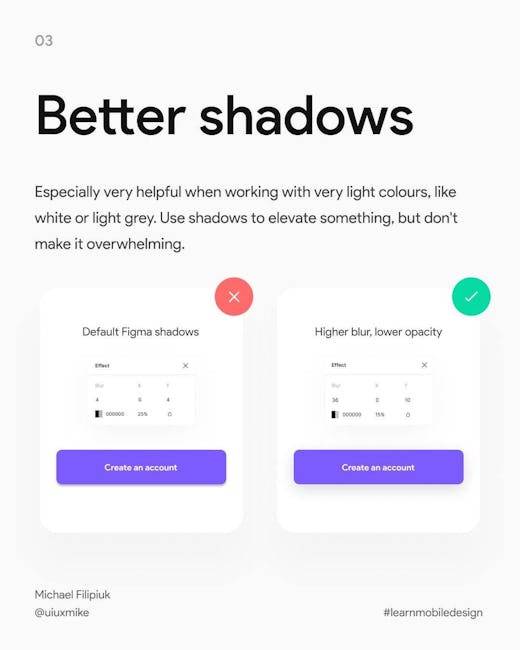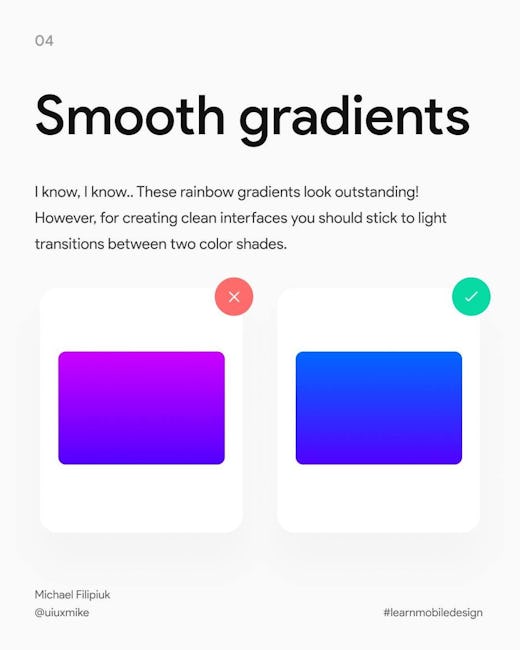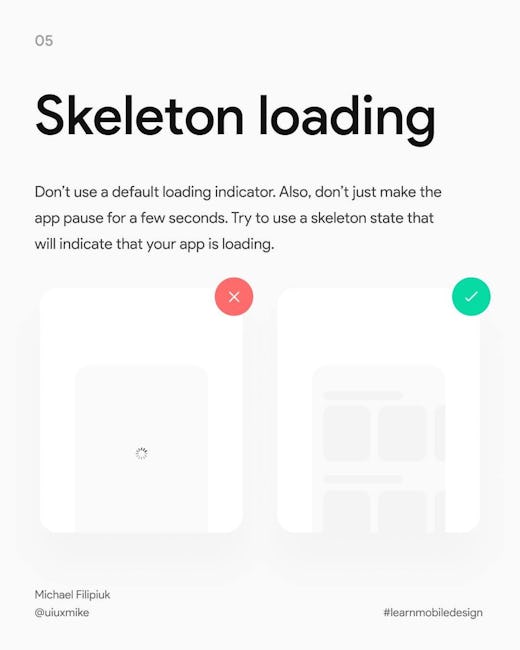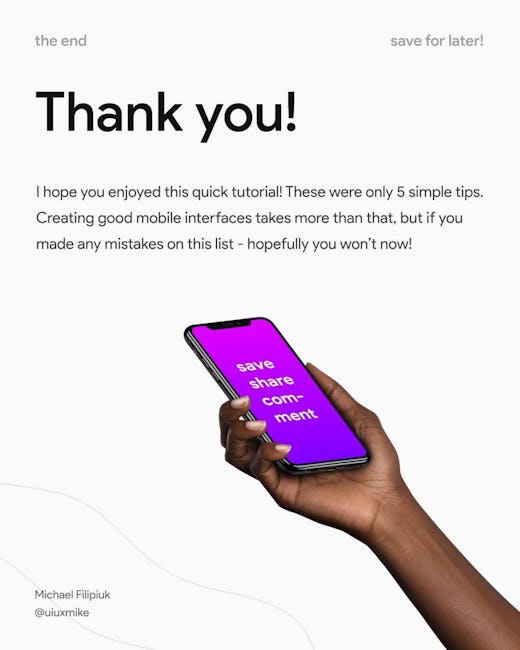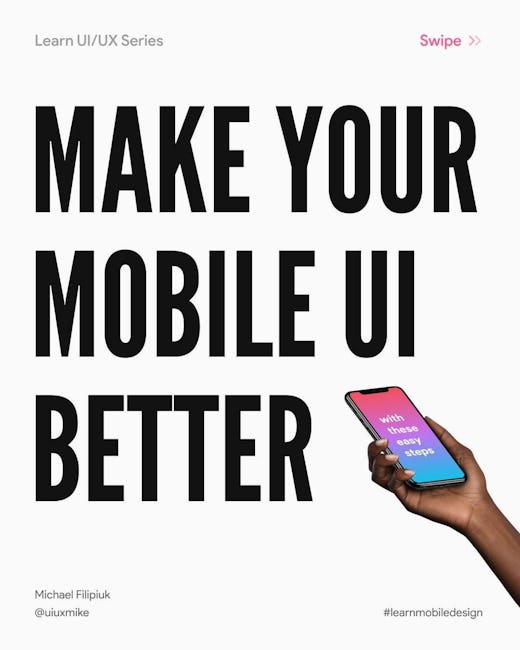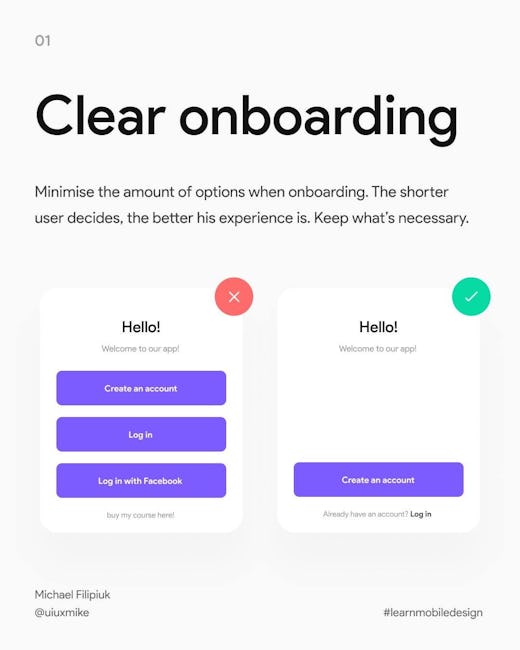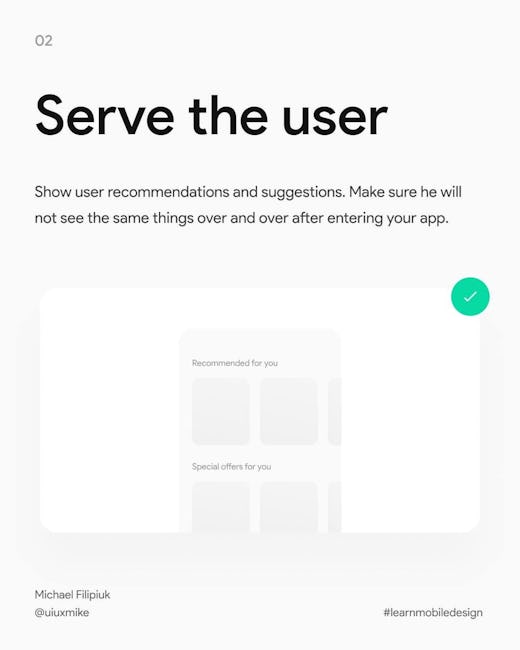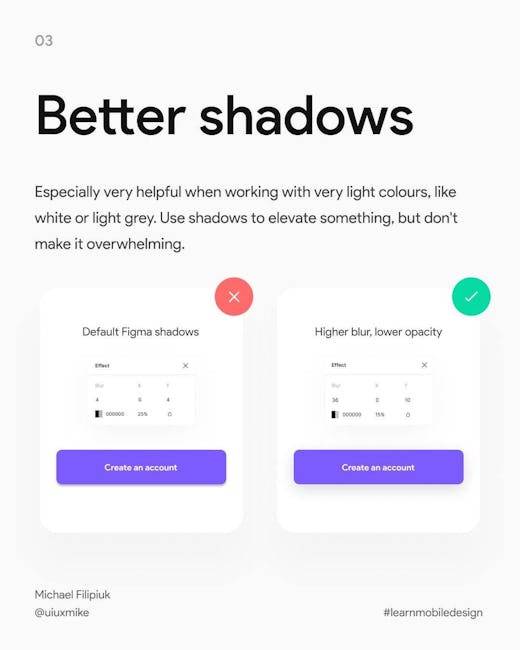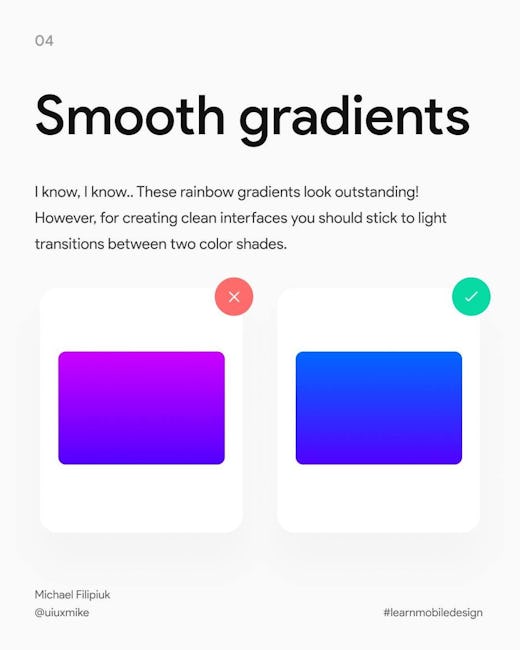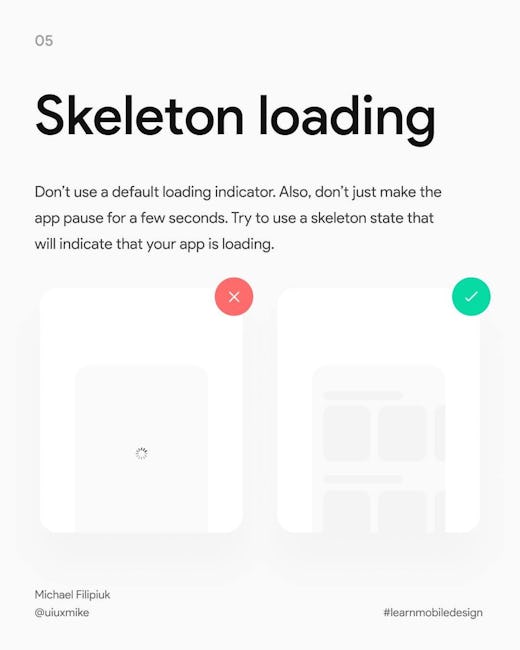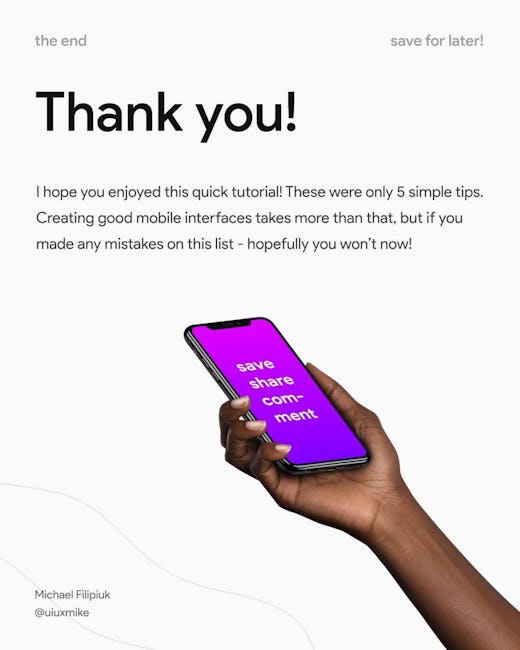 MAKE YOUR MOBILE UI BETTER
Clear onboarding
Minimise the amount Of options when onboarding. The shorter user decides. the better his experience is. Keep what's necessary.
Serve the user
Show user recommendations and suggestions. Make Sure he will not see the same things over and over after entering your app.
Better shadows
Especially very helpful when working with very light colours, like white or light grey. Use shadows to elevate something. but don't make it overwhelming.
Smooth gradients
I know, I know" These rainbow gradients look outstanding! However, for creating clean interfaces you should stick to light transitions between two color shades.
Skeleton loading
Don't use a default loading indicator. Also, don't just make the app pause for a few seconds. Try to use a skeleton state that will indicate that your app is loading.
More booklets by Michael Filipiuk
More Design booklets
Your recently viewed booklets
See all booklets