Booklet
Make Seamless Instagram Post In Sketch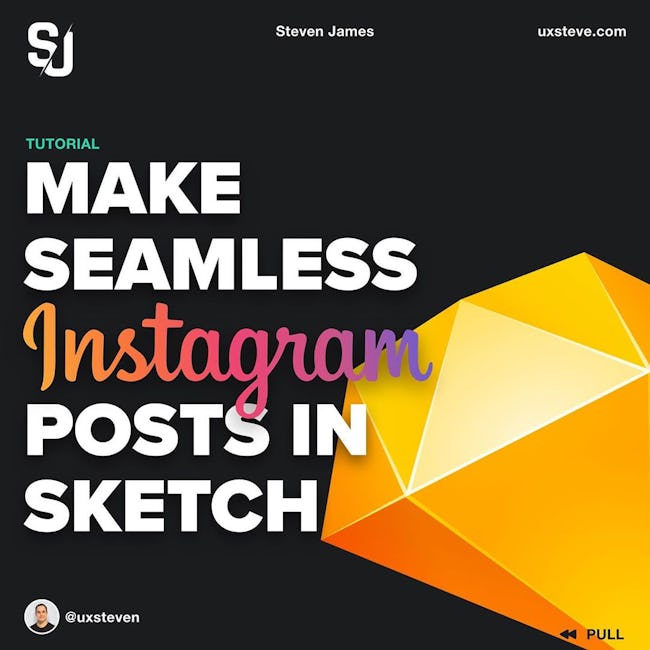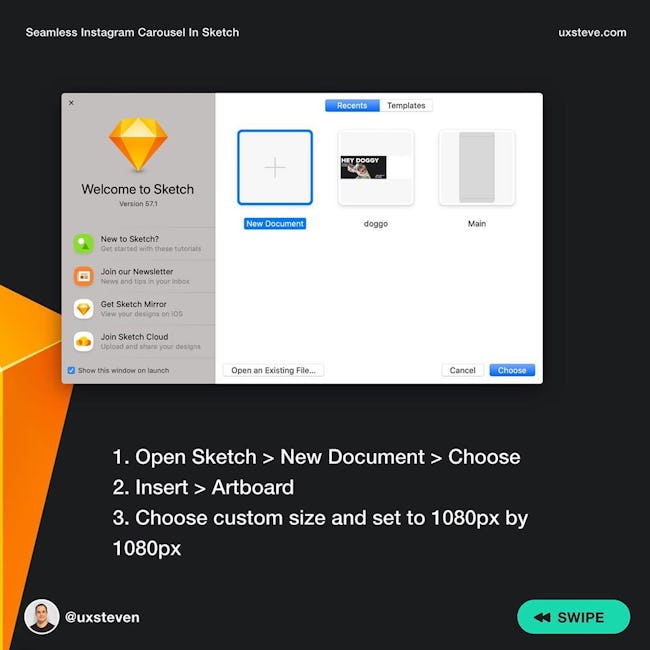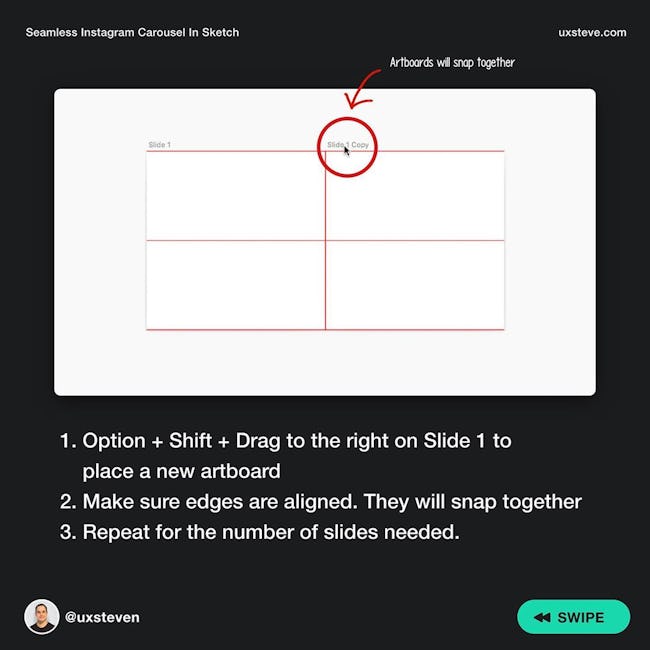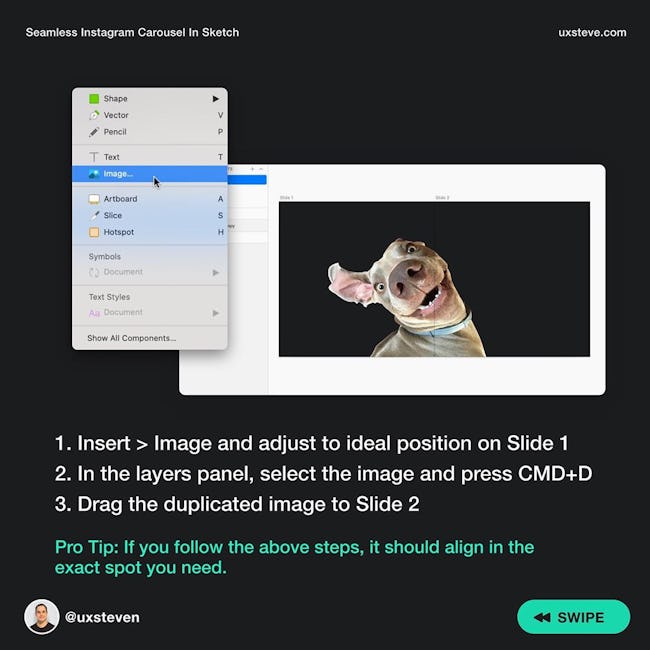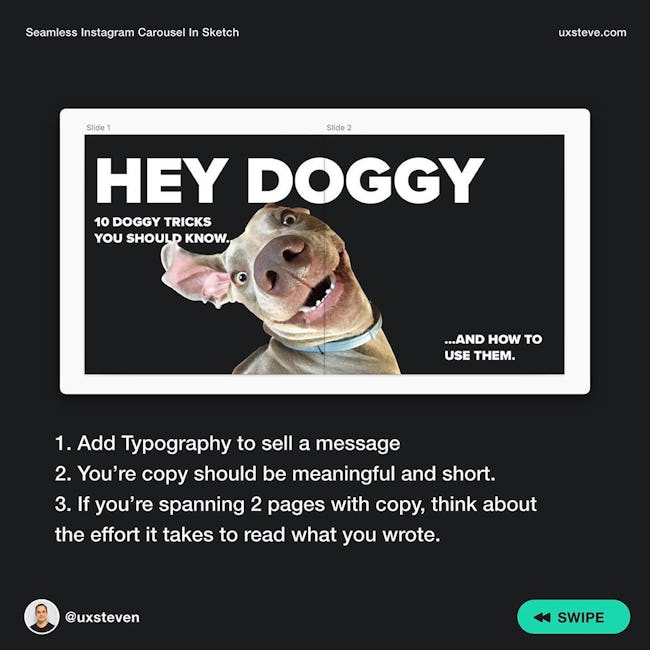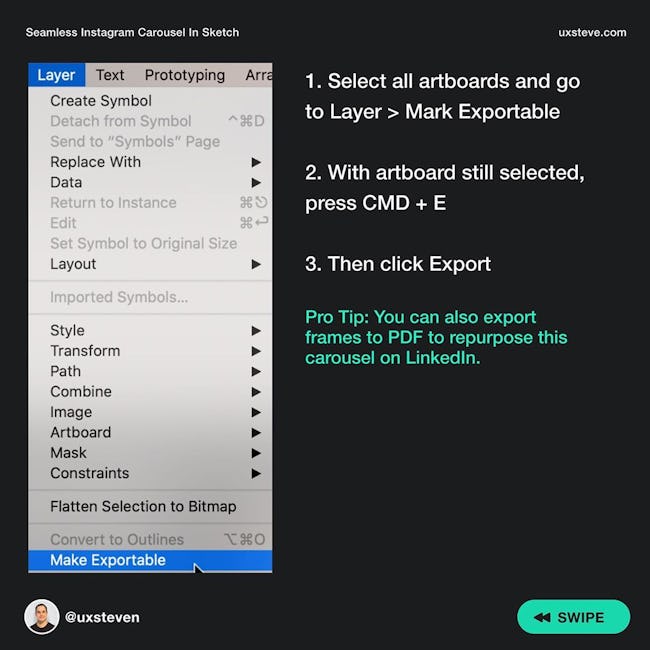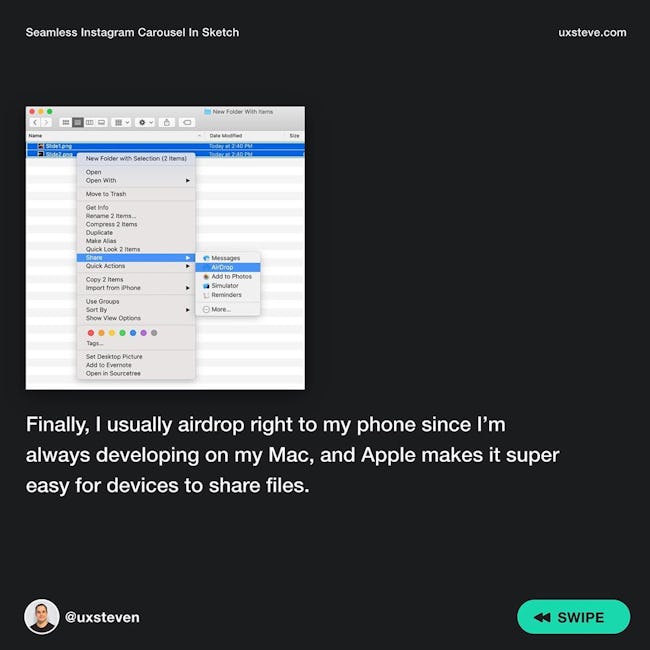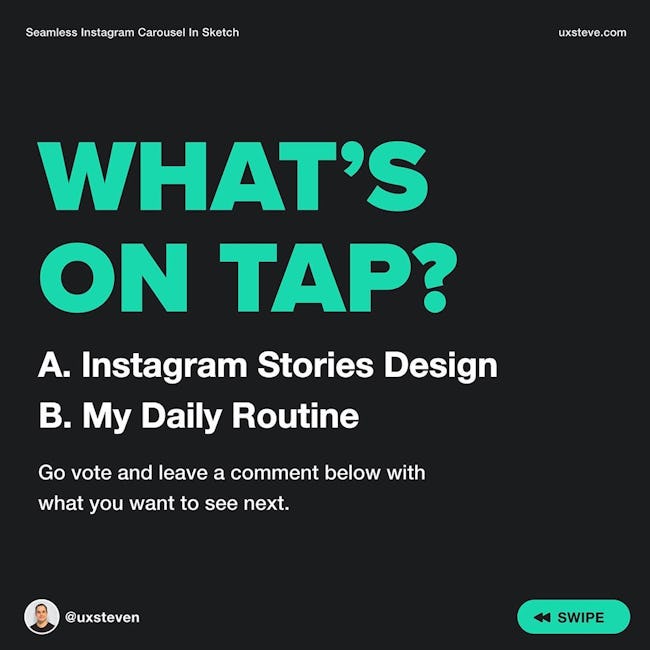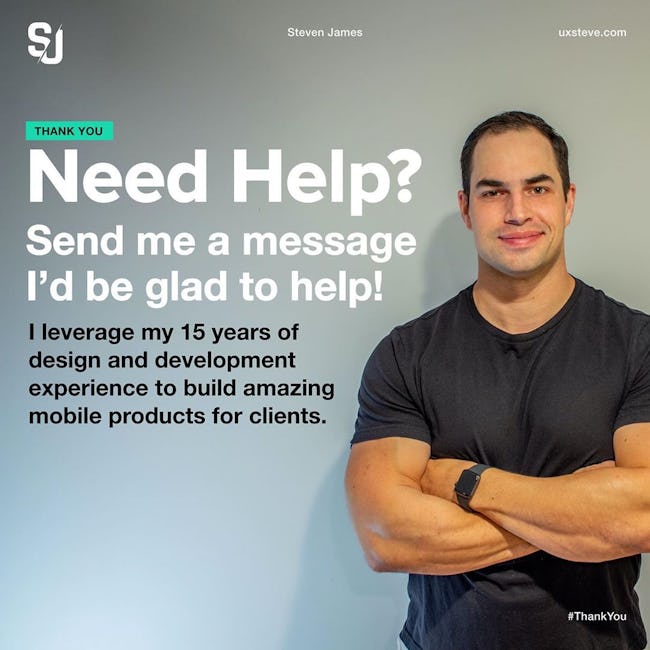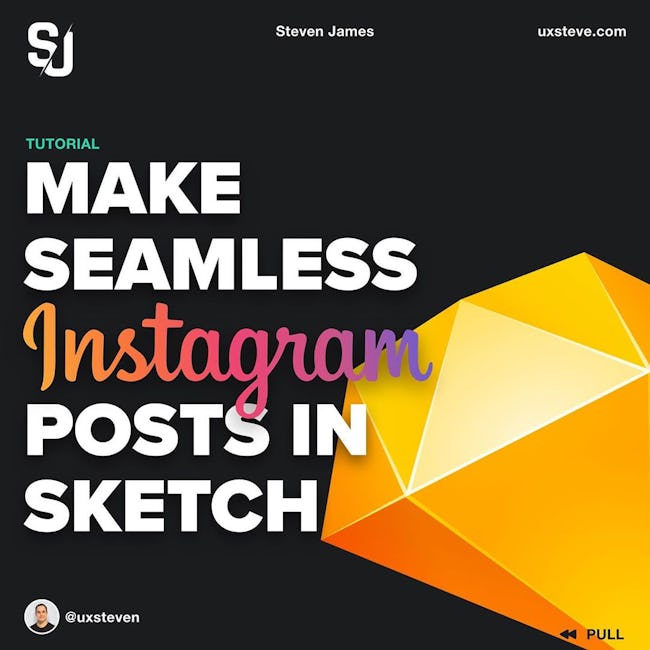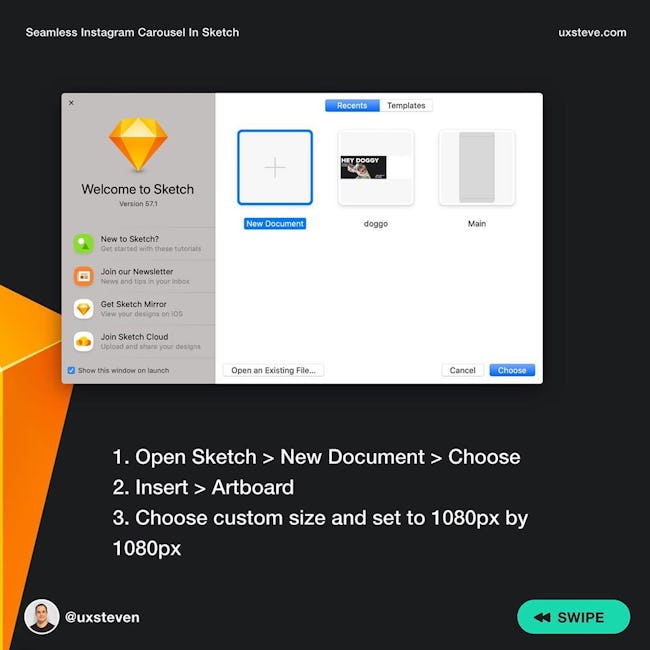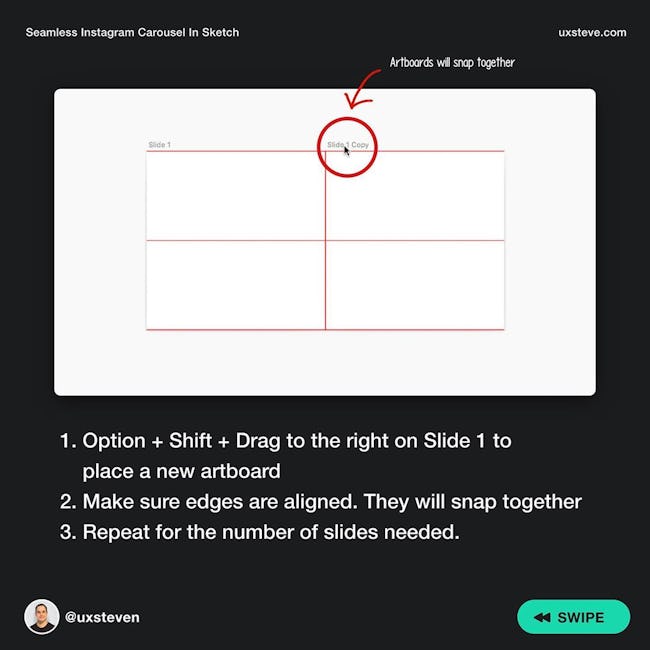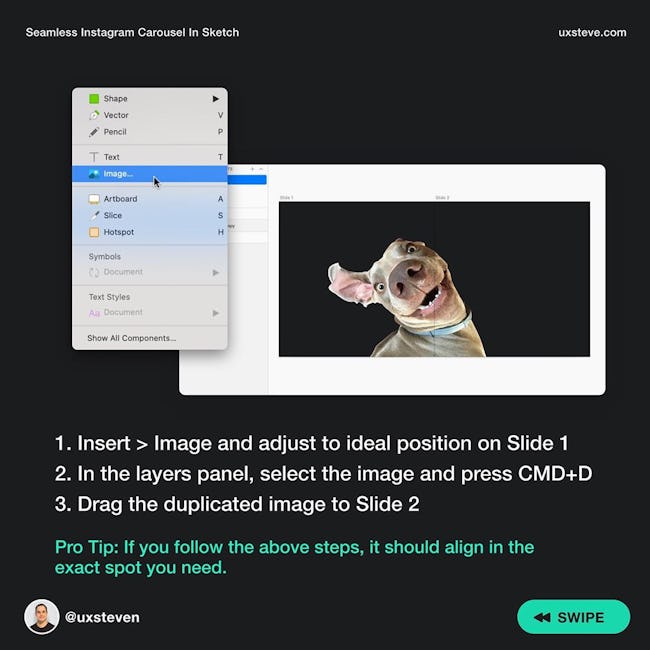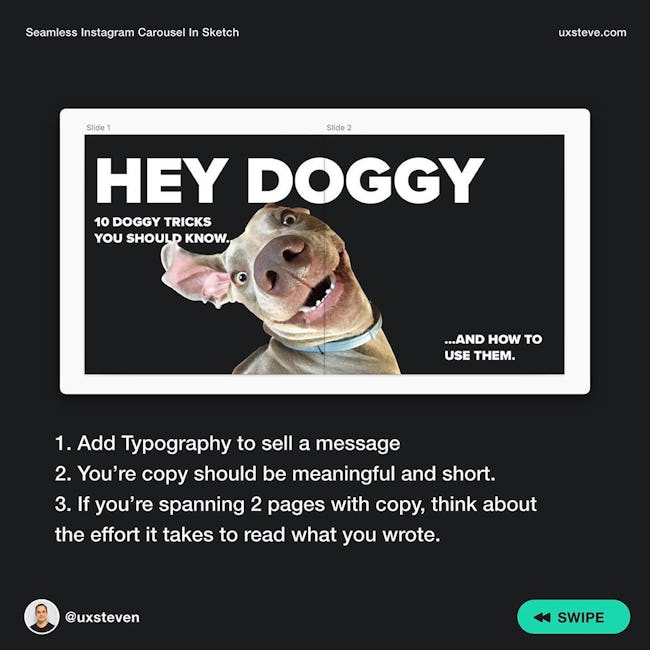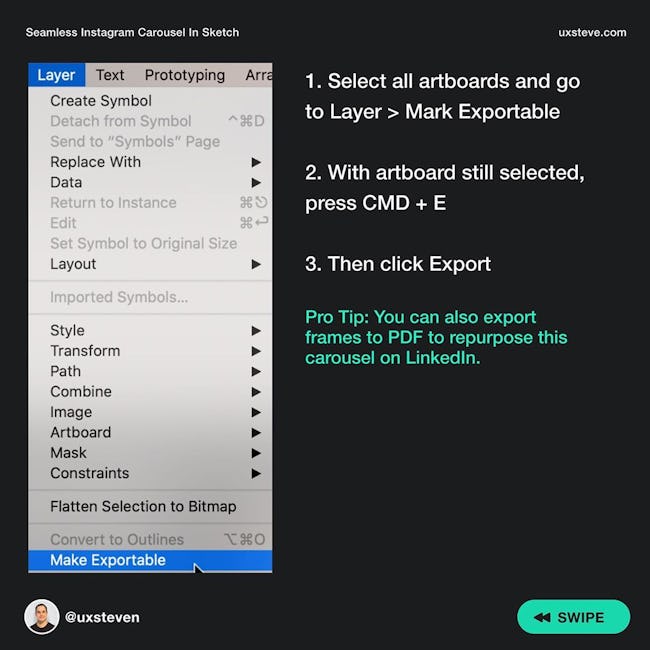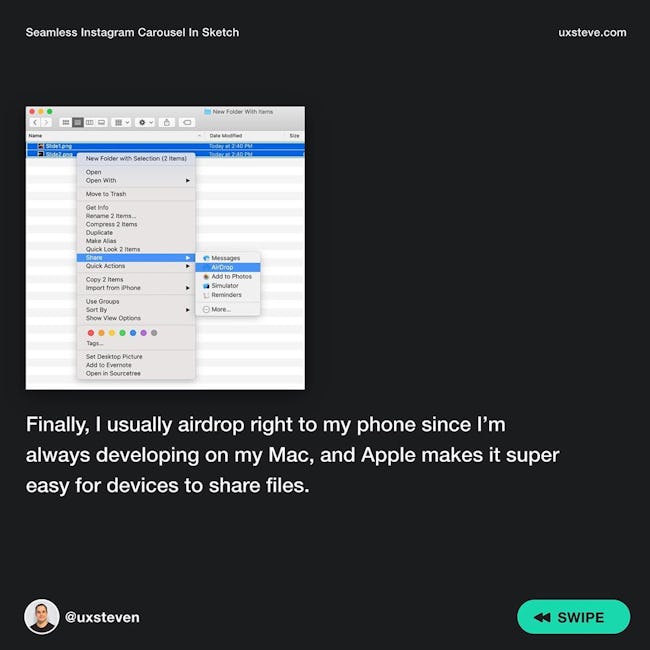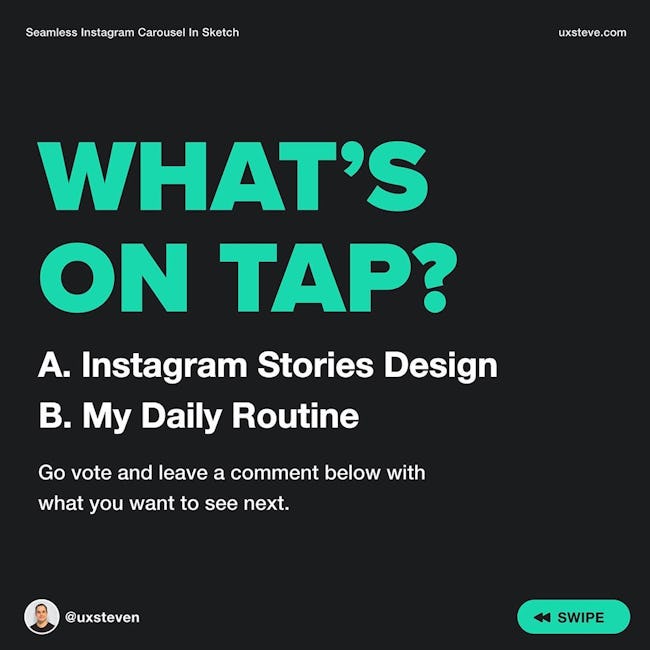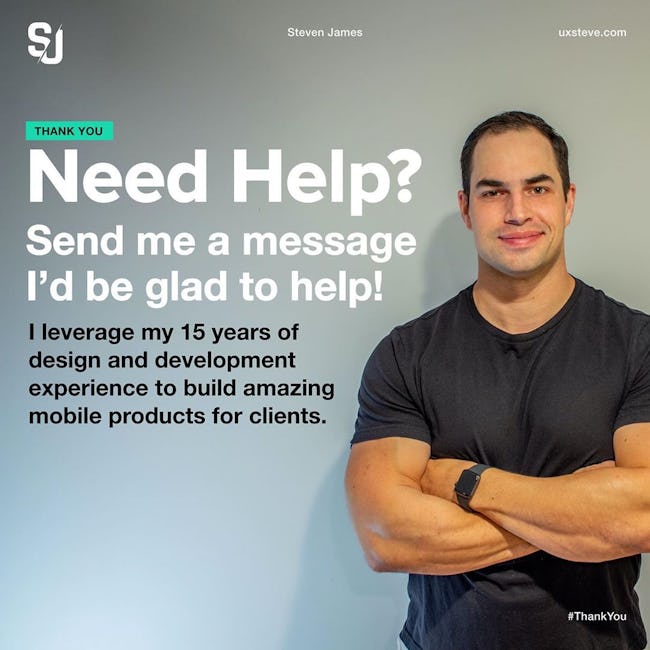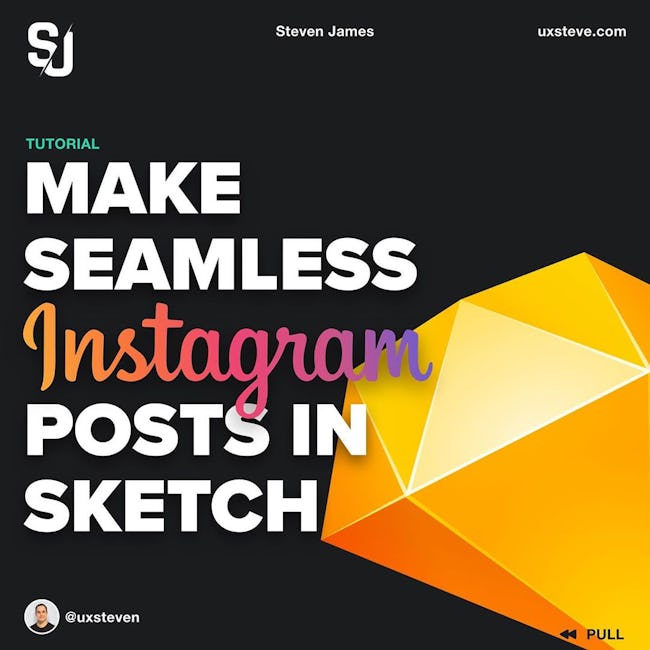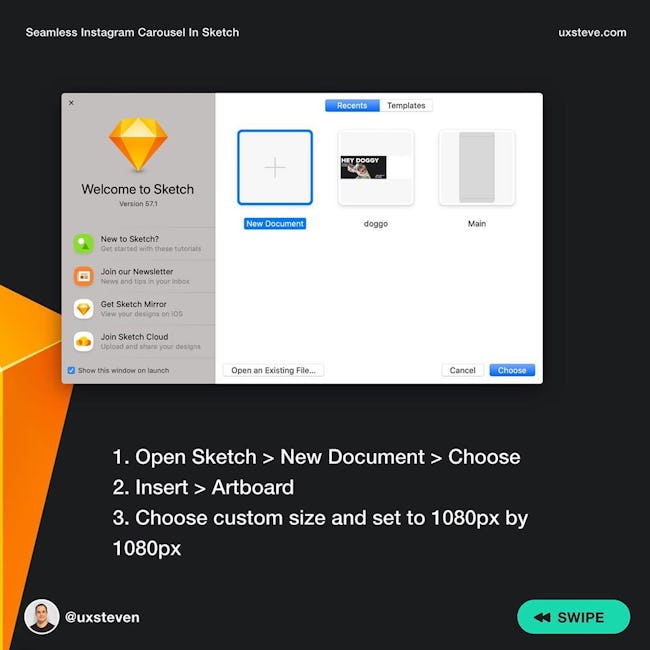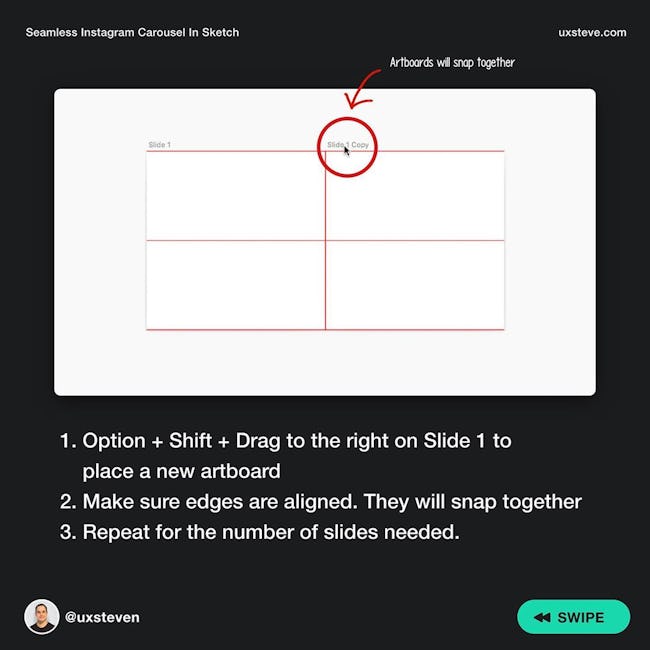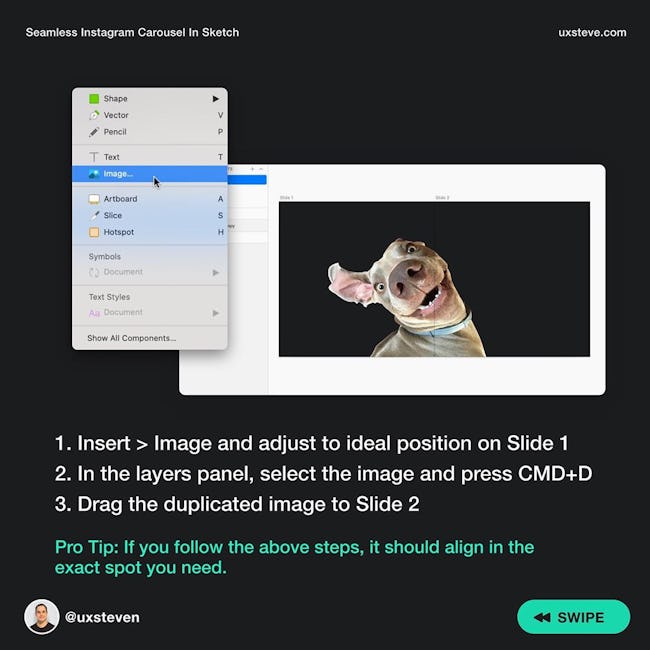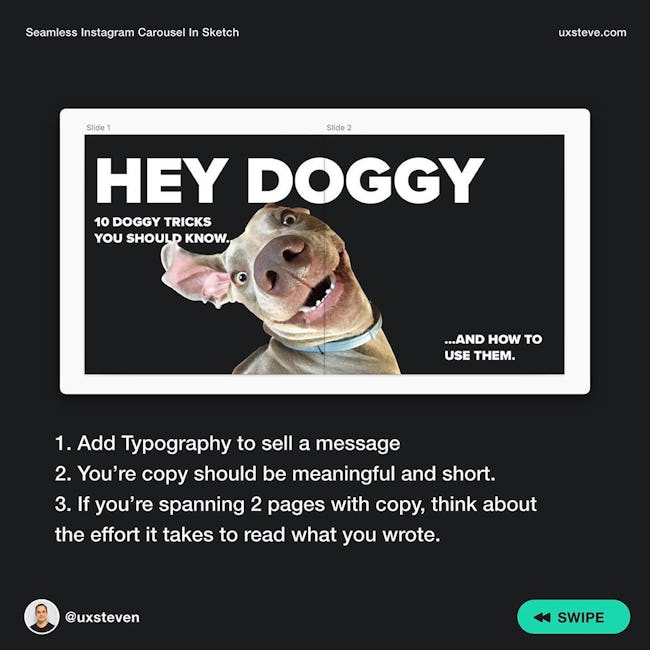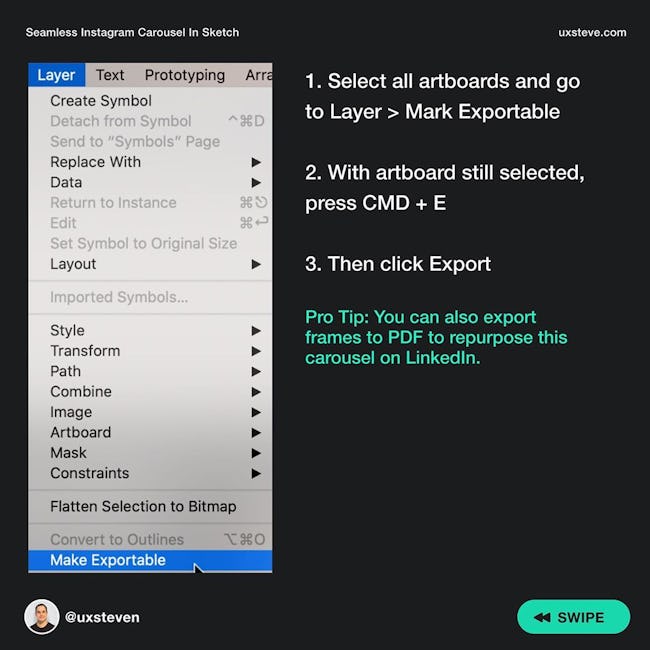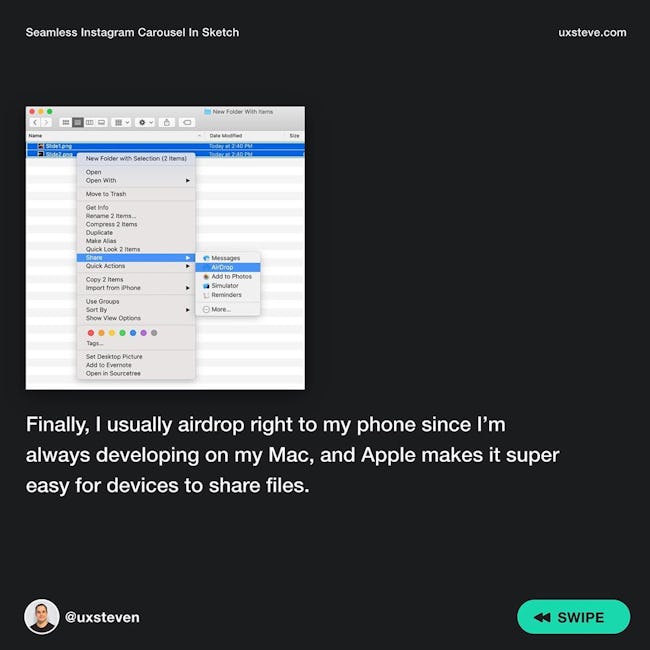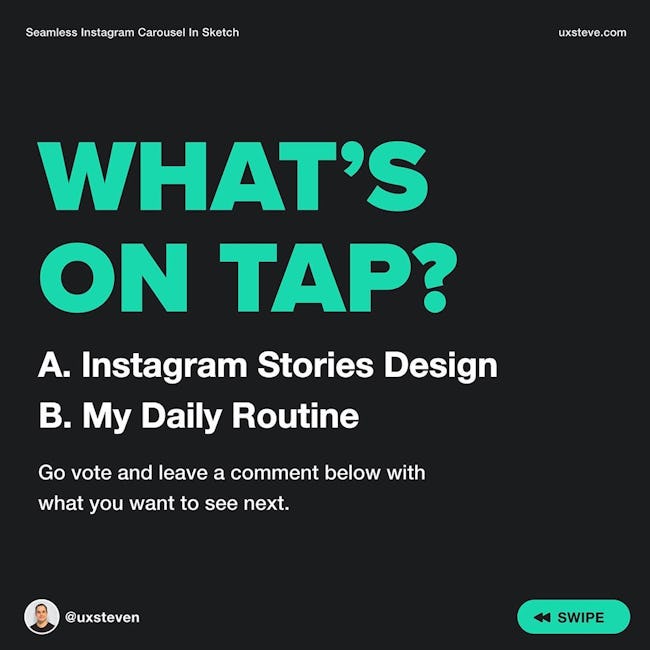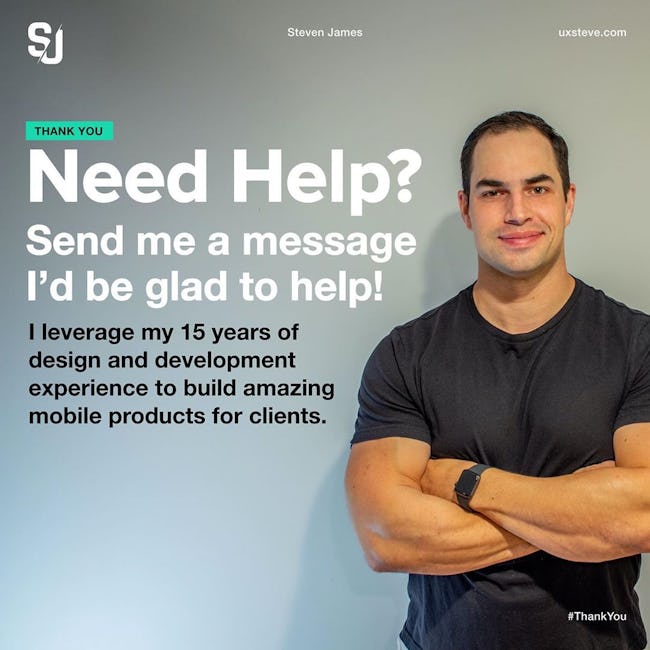 Make Seamless Instagram Post In Sketch
1. Open Sketch > New Document > Choose
2. Insert > Artboard
3. Choose custom size and set to 1080px by 1080px
1. Option + Shift + Drag to the right on Slide 1 to place a new artboard
2. Make sure edges are aligned. They will snap together
3. Repeat for the number of slides needed.
1. Insert > Image and adjust to ideal position on Slide 1
2. In the layers panel, select the image and press CMD+D
3. Drag the duplicated image to Slide 2
Pro Tip: If you follow the above steps, it should align in the exact spot you need.
1 . Add Typography to sell a message
2. You're copy should be meaningful and short.
3. If you're spanning 2 pages with copy, think about the effort it takes to read what you wrote.
1 . Like most design programs, slides are built bottom to top.
2. Locking layers will prevent unnecessary selecting.
3. You can use Pages to separate your Instagram posts.
4. Duplicate these Pages to keep your templates uniform.
1 . Select all artboards and go to Layer > Mark Exportable
2. With artboard still selected, press CMD + E
3. Then click Export
Pro Tip: You can also export frames to PDF to repurpose this carousel on LinkedIn.
Finally, I usually airdrop right to my phone since I'm always developing on my Mac, and Apple makes it super easy for devices to share files.
WHAT'S ON TAP?
A. Instagram Stories Design
B. My Daily Routine
Go vote and leave a comment below with what you want to see next.
Need Help? Send me a message I'd be glad to help!
I leverage my 15 years of design and development experience to build amazing mobile products for clients.
More booklets by Steve Mellor
More Marketing booklets
Your recently viewed booklets
See all booklets