Booklet
Make Seamless Instagram Post In Illustrator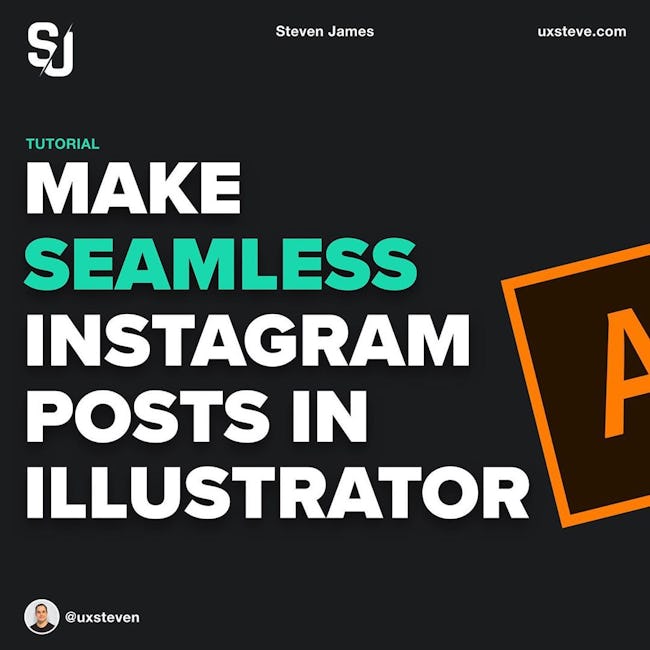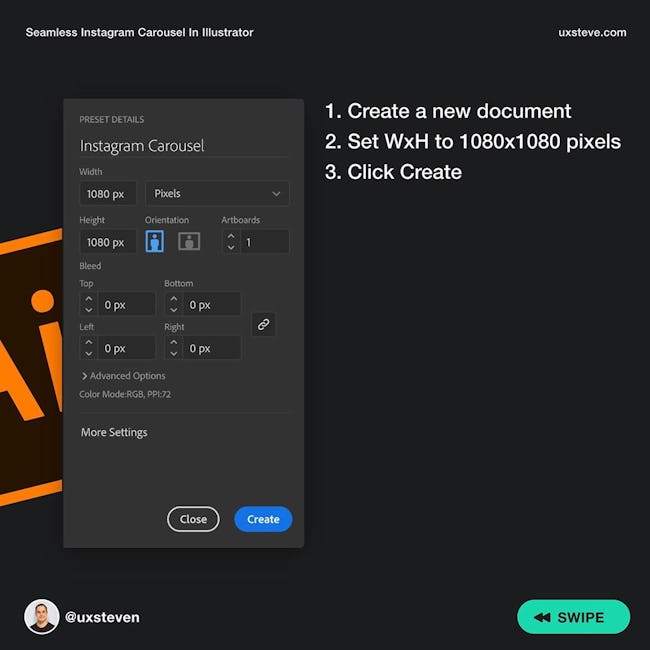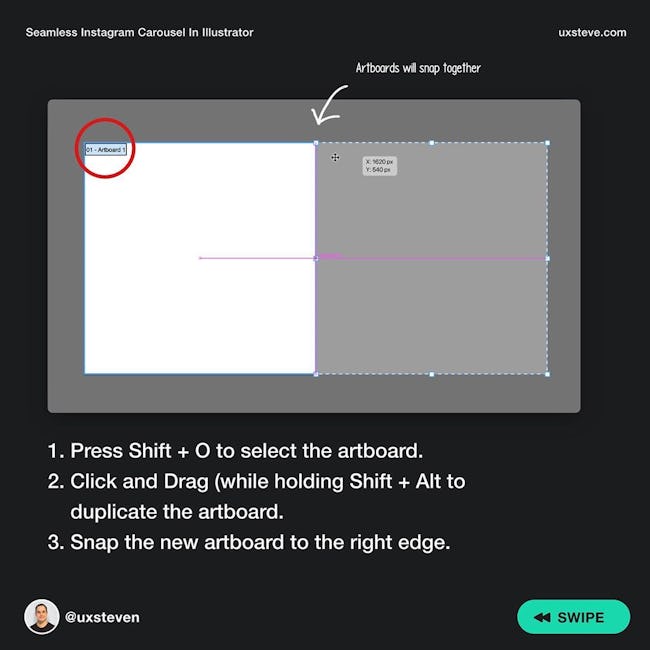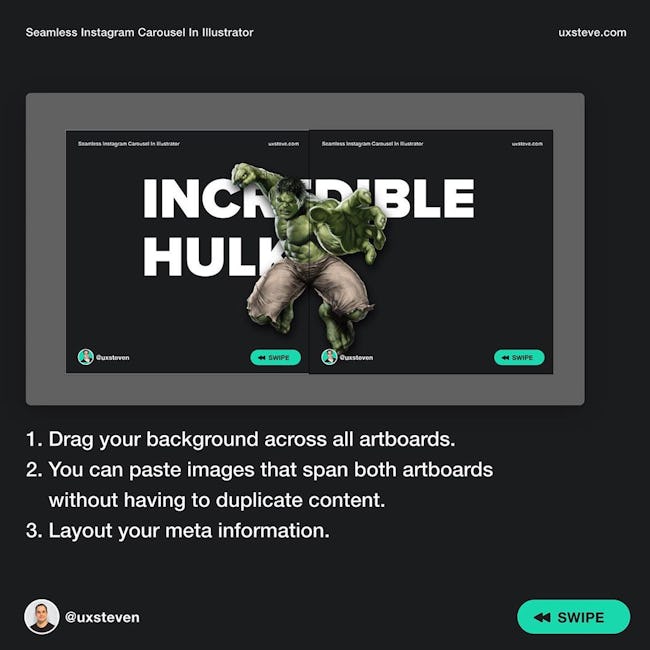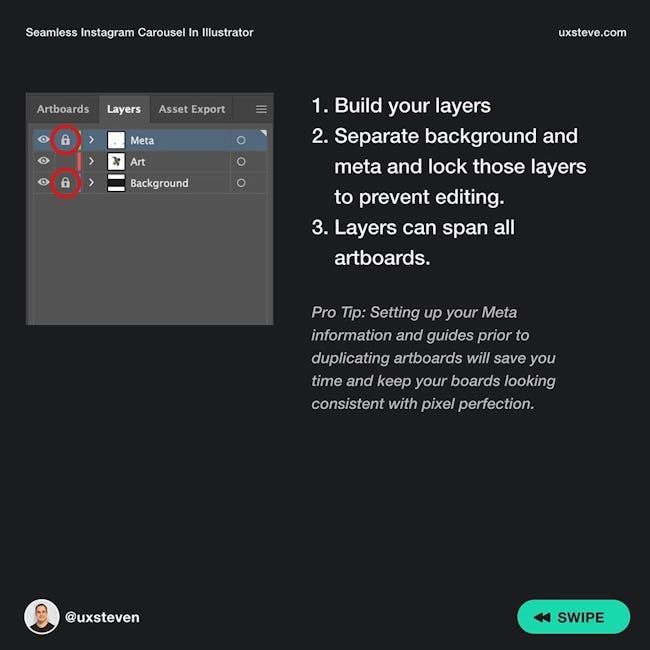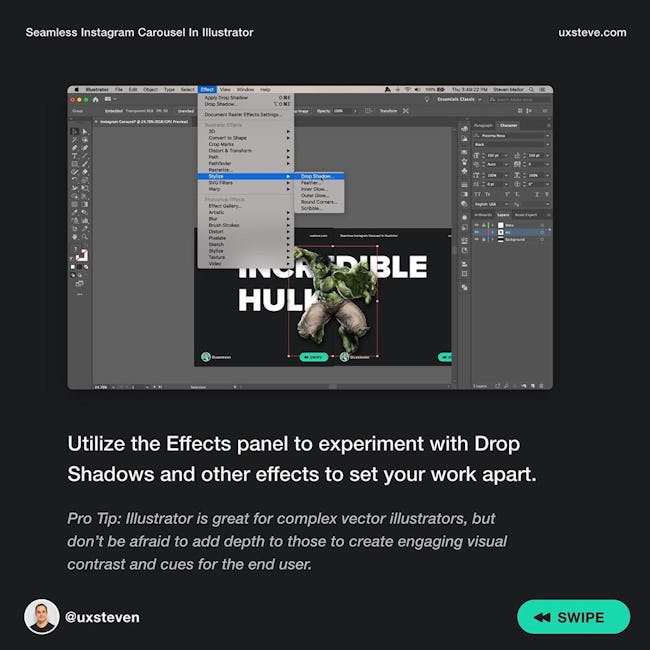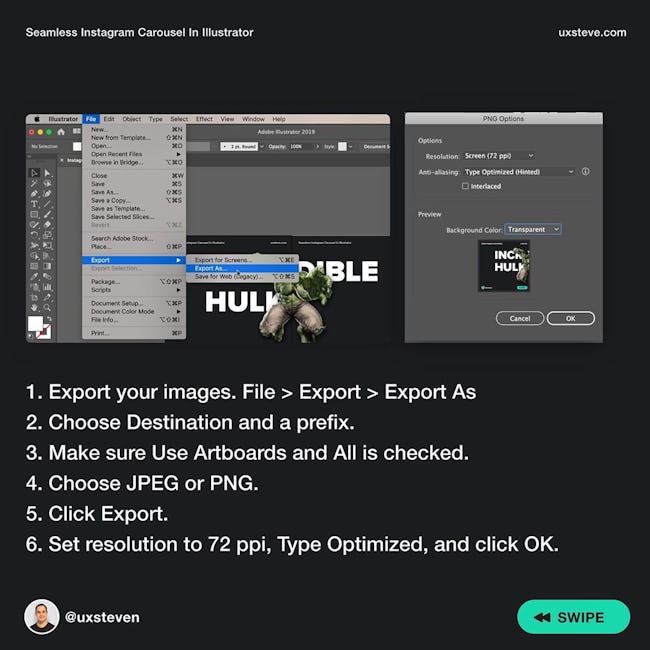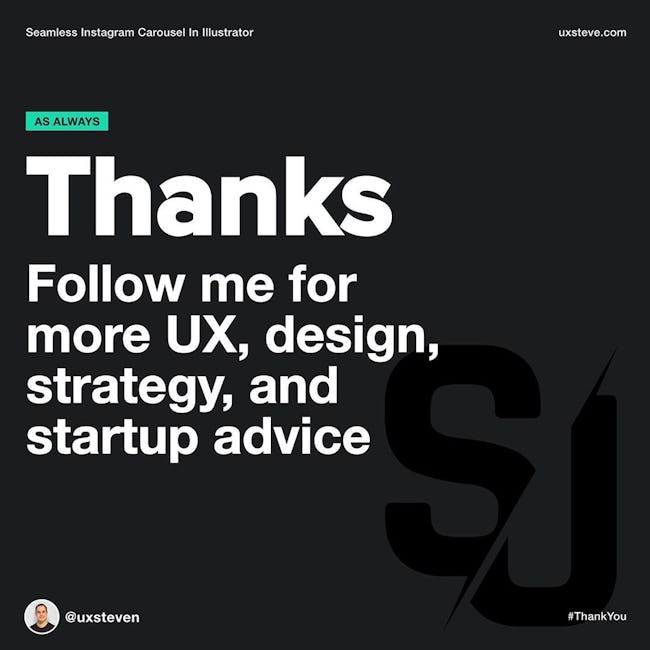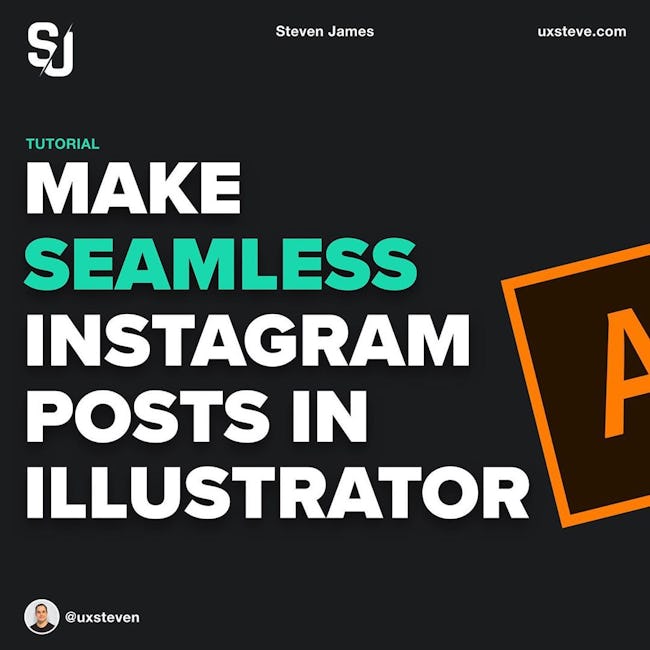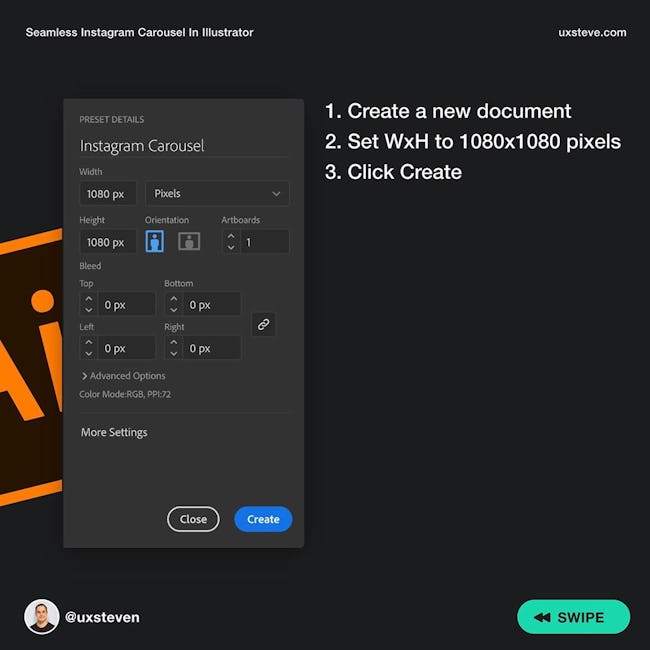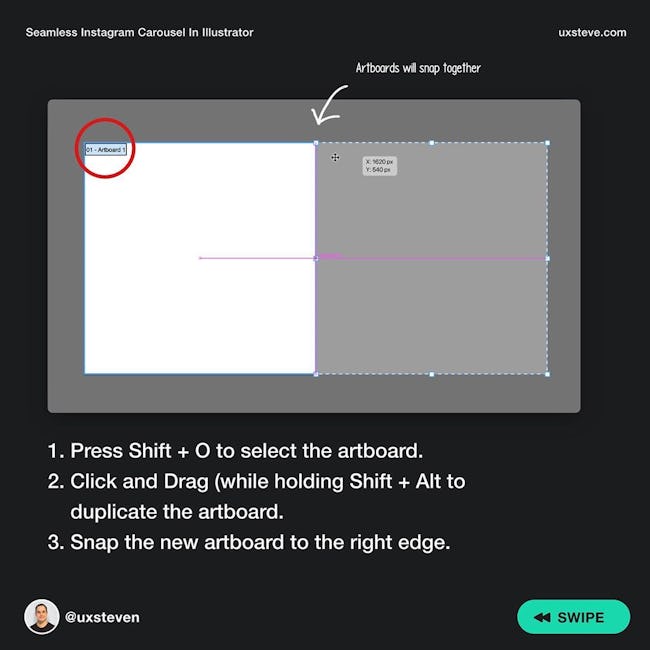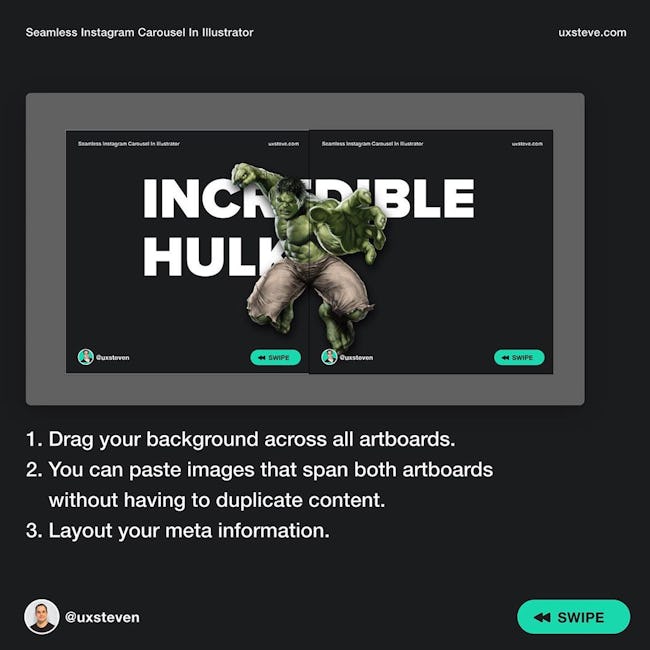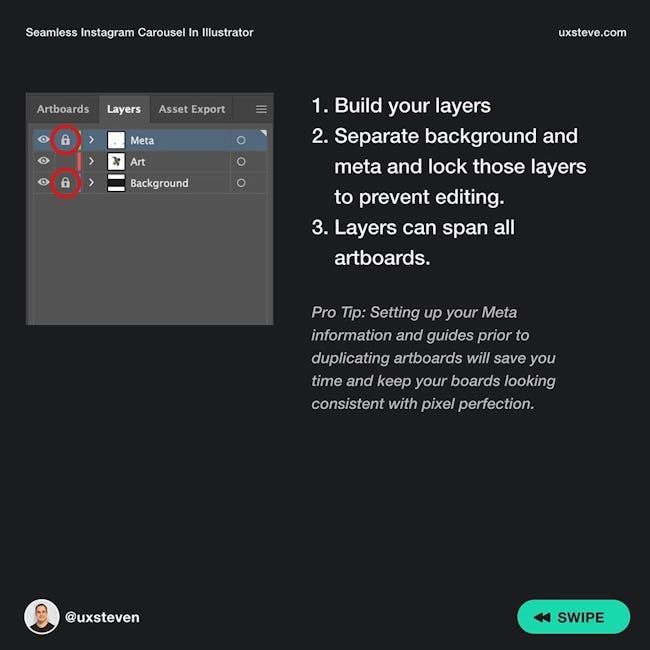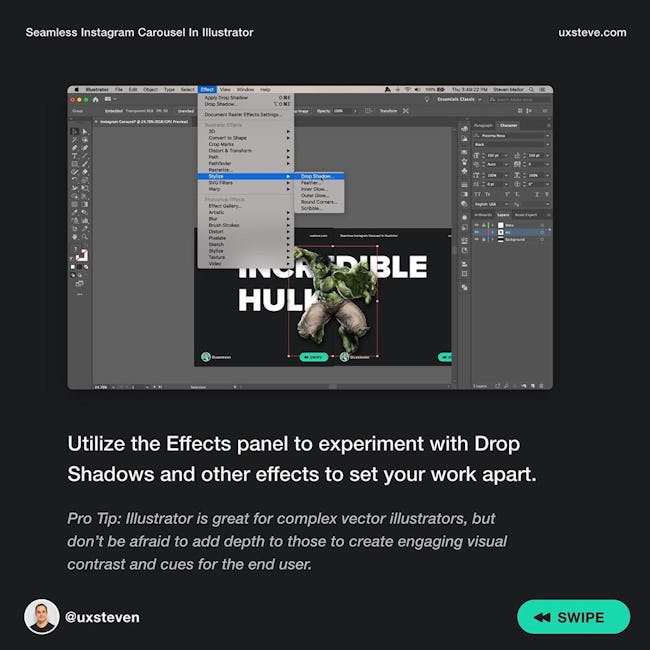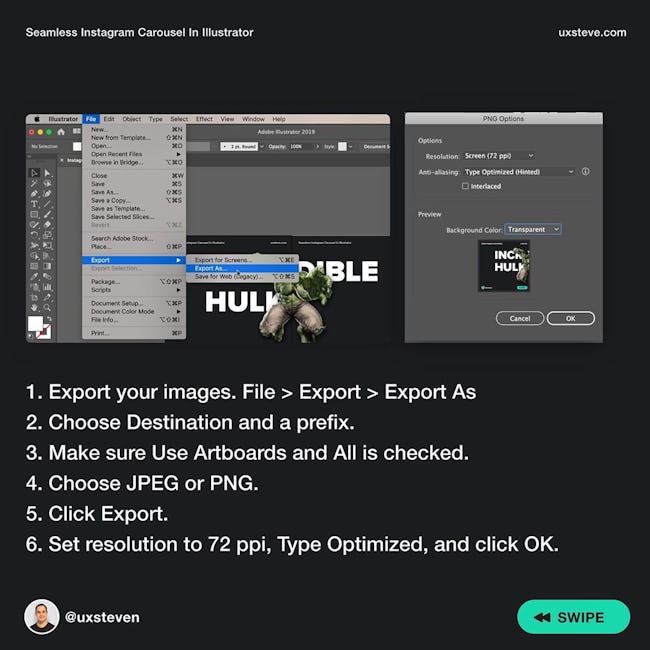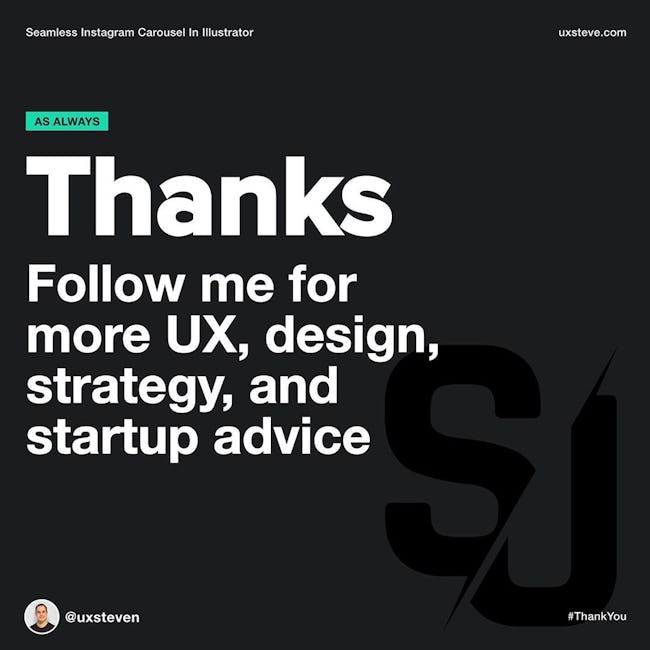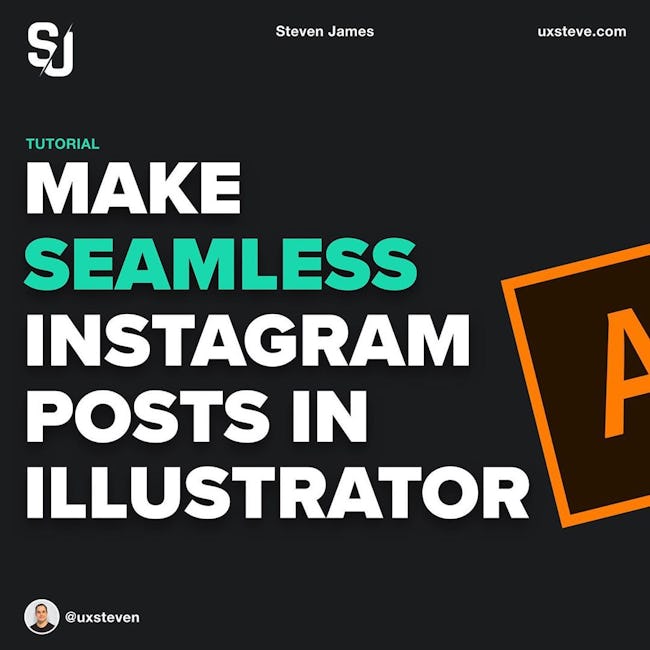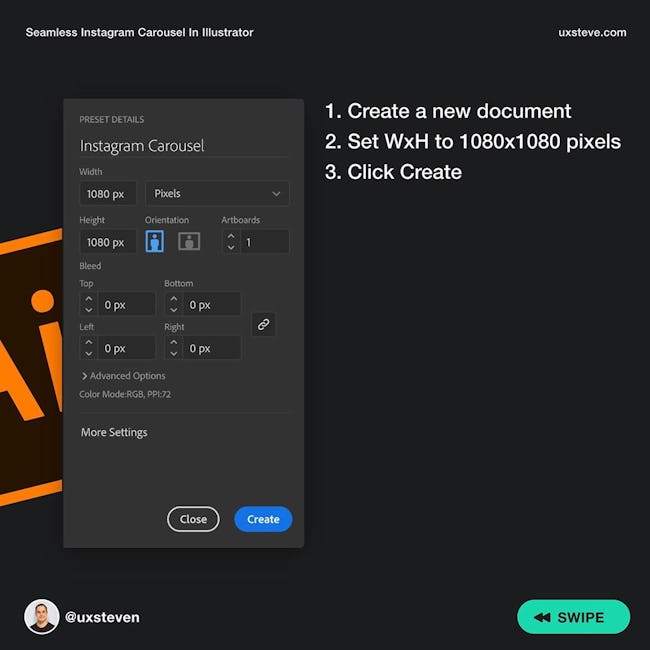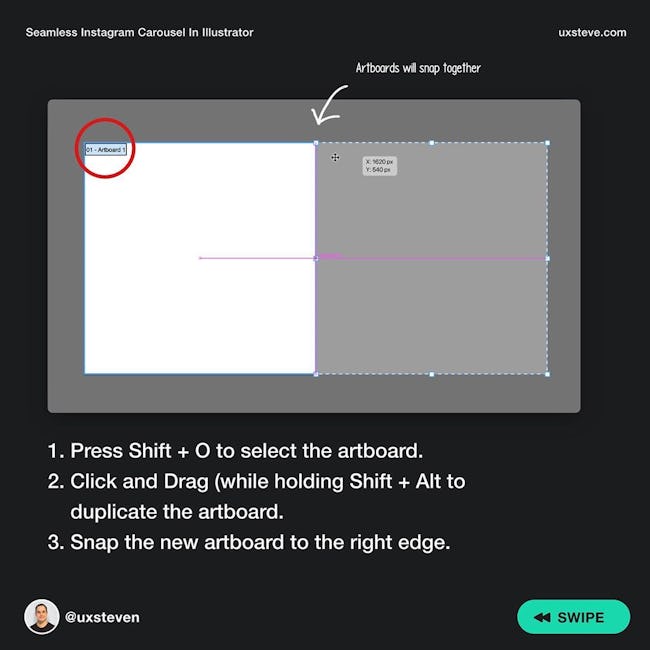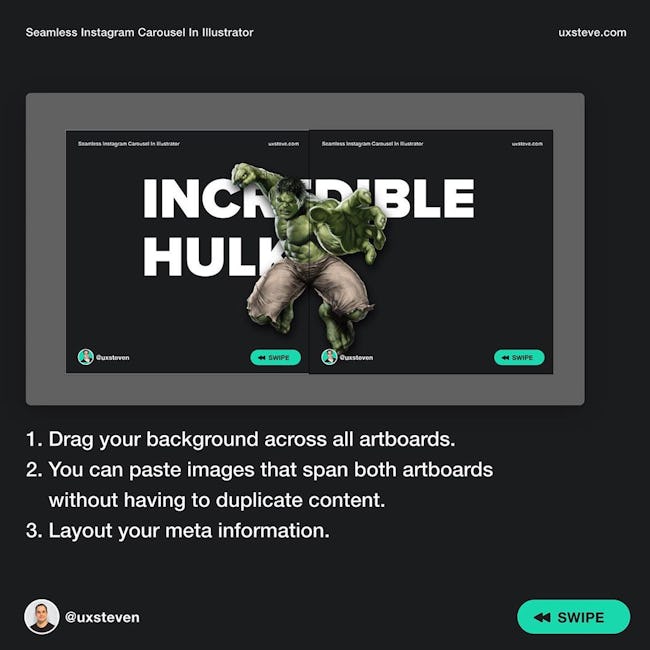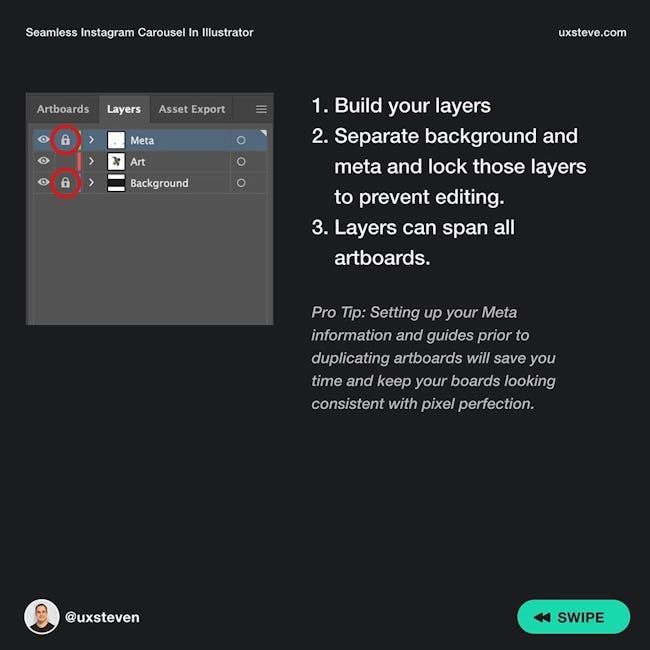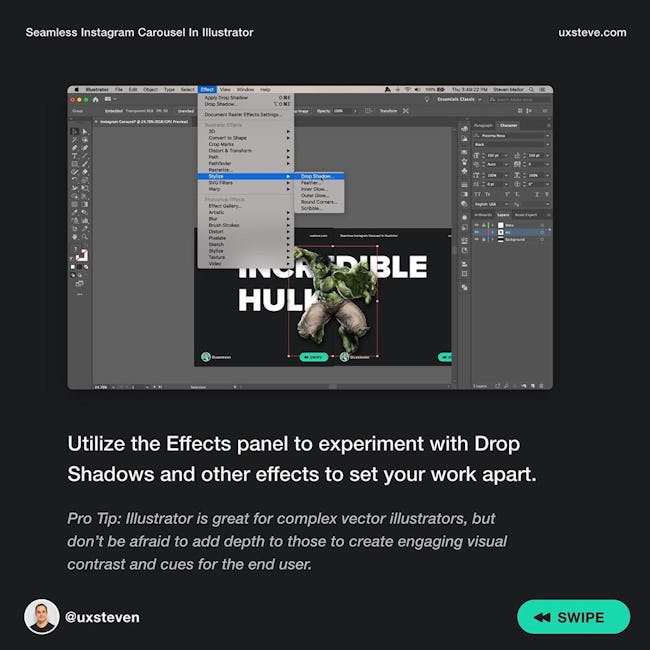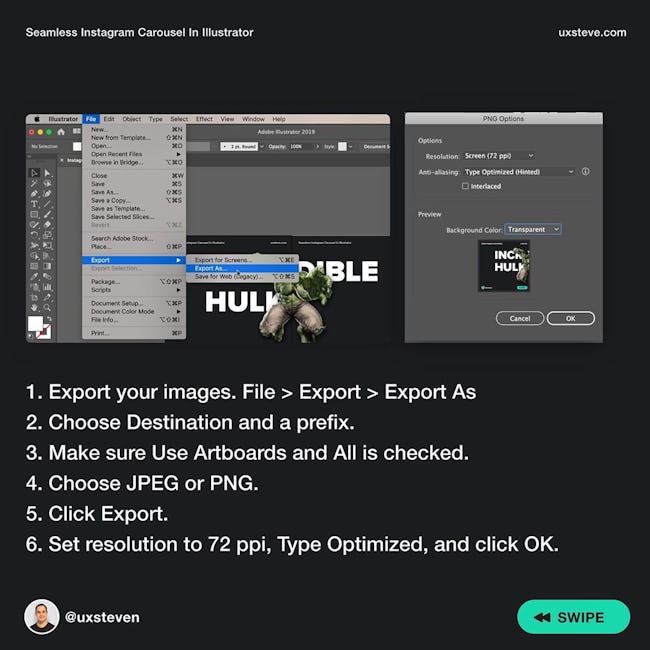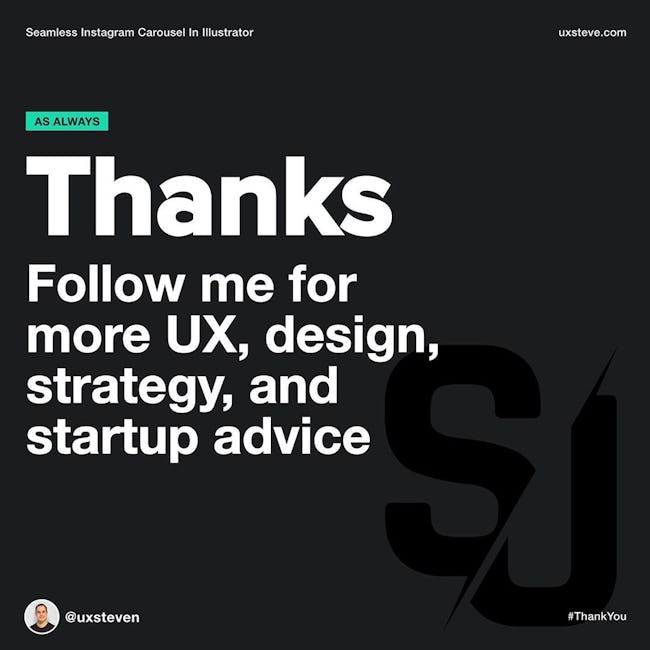 Make Seamless Instagram Post In Illustrator
1 . Create a new document
2. Set WxH to 1080x1080 pixels
3. Click Create
1. Press Shift + O to select the artboard.
2. Click and Drag (while holding Shift + Alt to duplicate the artboard.
3. Snap the new artboard to the right edge.
1 . Drag your background across all artboards.
2. You can paste images that span both artboards without having to duplicate content.
3. Layout your meta information.
1. Build your layers
2. Separate background and meta and lock those layers to prevent editing.
3. Layers can span all artboards.
Pro Tip: Setting up your Meta information and guides prior to duplicating artboards will save you time and keep your boards looking consistent with pixel perfection.
Utilize the Effects panel to experiment with Drop Shadows and other effects to set your work apart.
1 . Export your images. File > Export > Export As
2. Choose Destination and a prefix.
3. Make sure Use Artboards and All is checked.
4. Choose JPEG or PNG.
5. Click Export.
6. Set resolution to 72 ppi, Type Optimized, and click 0K.
Thanks Follow me for more UX, design, strategy, and startup advice
More booklets by Steve Mellor
More Marketing booklets
Your recently viewed booklets
See all booklets